Best Shoes for Point Guards Reviewed & Rated
last updated:
Jun 02, 2020
This top ten list gives you an overview of the best shoes for point guards available for purchase online in 2020. Featuring the latest models with the highest ratings, this is an article that will help you make the best possible purchase to take your game to the next level. Additionally, you can check out the Criteria and FAQ sections which contain important pieces of information that will make your choice easier and more suitable to your personal preferences.
This is the best product on our list that is currently in stock: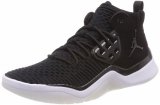 Nike Jordan DNA LX
Why is it better?
Flyknit Upper
TPU Eyestays
Circular Traction Patterns
Lightweight Foam Midsole
In a
Hurry? Editors choice: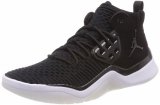 Test Winner: Nike Jordan DNA LX

16
Researched Sources
1356
Reviews Considered
17
Hours Researching
20
Products Evaluated
Traction
Support
Comfort
Durability
Value
By Default
10 Best Shoes for Point Guards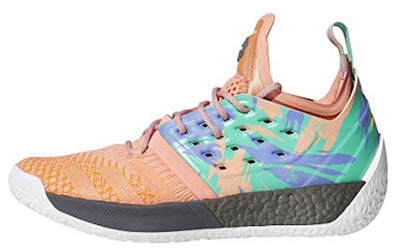 Evolved Traction Pattern
ForgeFiber Upper
BOOST Cushioning
Responsive Forefoot
Custom Lacing System
Best For Indoor Courts
Can Irritate Without High Socks
With 15 months of work put into developing the second edition of the Adidas Harden, this shoe is one of the top choices on our list. Made to handle quick direction changes and to return energy with each step you take, the Vol.2 is a stellar choice for anyone, including Houston Rockets star player James Harden. It provides great cushioning, which bigger players definitely need, but still plenty of contact with the court through a thinner forefoot that's responsive enough for the star player of the team.
These shoes are sure one of Adidas' best-loved pieces of technology - the BOOST. With a dense layer of cushioning in the sole, the Harden Vol.2 provides excellent stability and impact protection. Being denser than the cushioning found in similar footwear, it also has the advantage of avoiding bulk in the sole, providing you with a better feel of the court.
Built with a ForgeFiber upper that coats yarn in TPU for better durability, the Harden Vol.2 benefits from excellent stability, but also a flexible and customized fit. Combined with a completely customizable lacing system, you can wear these basketball shoes in a way that is perfect for you.
2

. Adidas Crazylight Boost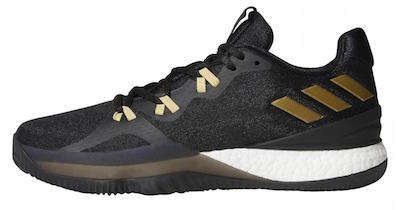 Full-Length BOOST Cushion
Great Forefoot Stability
Non-Marking Rubber Outsole
TPU Wrap for Lateral Stability
Good Price
Low Top
Possible Heel Slippage
The 2018 edition of the Adidas Crazylight Boost is a lightweight low top shoe with BOOST cushioning made to give you the best energy return you can get. With a tradition of over ten years, these have proven again and again to be a great choice for anyone after speed and bounce. Despite a mesh upper, these will still give you a stable fit, so you can wear them with confidence all through your game.
These are a low top sneaker which might not be your first choice, especially if you are looking for something that will give you good support. Nonetheless, the Crazylight Boost does well when it comes to this aspect of performance, thanks to the TPU wrap. The forefoot is locked in, much like with the Adidas Harden Vol.1, so if you liked that Adidas model, you should definitely give this model a try.
Another Adidas basketball shoe with BOOST cushioning, although, in the case of the 2018 Crazylight, it's located throughout the entire foot. What this achieves is some of the best cushioning in a pair of footwear made for basketball, almost as good as you would find in a pair of running shoes.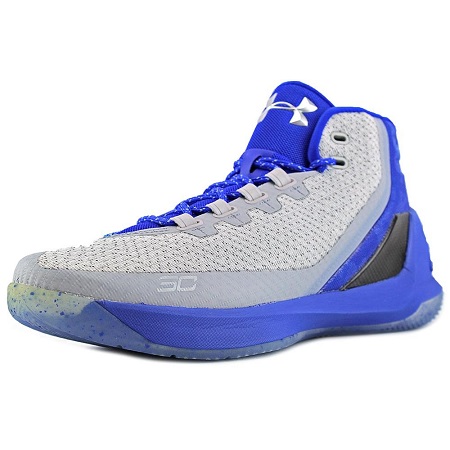 Charged Cushioning Technology
Multidirectional Traction Pattern
Carbon Fiber Shank
Wide Range Of Colors
Stephen Curry is one of the most recognizable names in the world of basketball right now, and he partnered up with Under Armour to create this signature shoe. The third iteration in the series, the Curry 3 is a lightweight shoe that focuses heavily on control and support, allowing you to execute quick movements without worrying about stability or fatigue issues.
Shock absorption is important when it comes to any sport, not just basketball. It goes hand in hand with the shoe's potential for energy return and reduces the stress placed on your feet and legs while on the court. The Curry 3 features Charged Cushioning technology, which is designed to provide maximum shock absorption.
Traction is just as important in sports, especially in basketball. A freshly-waxed floor is expected to be slippery, and the last thing you need on the court is to lose your footing. This can have an impact on your performance and possibly lead to injury. The multidirectional pattern on the Under Armour Curry is designed to combat this, giving you stable footing no matter how quickly you have to move.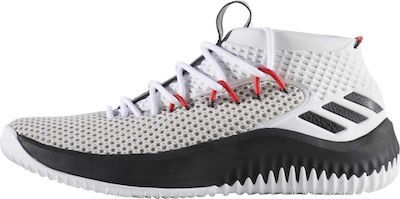 Great Traction
Good on Poorly Maintained Courts
Open Cell Mesh Upper
BOUNCE Cushioning
Great Lockdown
Runs Long
Lace Loops Break Easily
The fact that the Dame 4 comes at an affordable price does not decrease the value of these kicks in any way. An affordable pair of basketball sneakers for point guards who need great traction and a breathable upper that will keep them comfortable even during the most difficult games. Developed together with NBA star Damian Lillard, this is a pair of footwear that does not let down in any aspect of its build.
The rubber outsole on the Dame 4 was inspired by the passage of time - which may not make sense, but it does work great. The pattern is wide enough not to pick up too much dust, which means you'll be spending more time playing and less time wiping your soles.
If you love Adidas products, you're going to enjoy the Dame 4. They feature one of their best-cushioning systems, the BOUNCE, which sits closer to the floor, thus giving you a more responsive shoe that is softer than traditional EVA cushioned sneakers, and that gives plenty of flexibility for all your movements.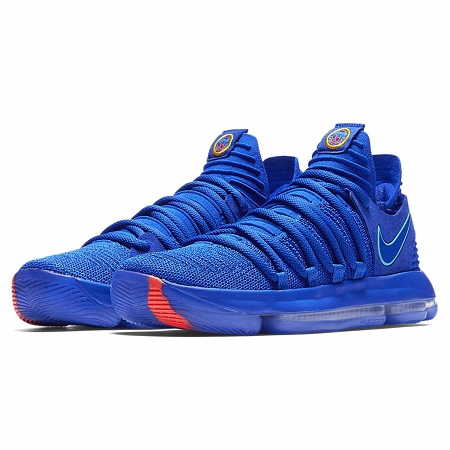 Circular Traction Pattern
Flyknit Upper
Full-Length Zoom Air Support
Unique Lacing System
Limited Long-Term Durability
Building on the explosive success of its predecessor, the Nike Zoom KD 10 sports a wide range of technologies that work together to improve stability and overall performance. The circular traction pattern is focused on key points on the outsole, and the translucent rubber used in the outsole gives them a unique style
Ever since the Air Force One, Nike has been a big fan of circular traction patterns. While not as aggressive in traction as multidirectional lugs, the traction pattern on the Zoom KD 10 is based on the major impact points on the foot, giving you solid footing no matter how your foot strikes the ground. This allows the shoe to properly "bite" the ground beneath you, making it easier to execute quick motions without the risk of slipping.
Flyknit has been featured in many Nike shoes, though it truly shines in the KD 10. Flyknit is a combination of both high and low tension zones in the upper that balances support and flexibility. This along with the circular traction pattern make it easier to move quickly without the shoe feeling stiff, without compromising on overall support.
6

. Under Armour Clutchfit Drive 3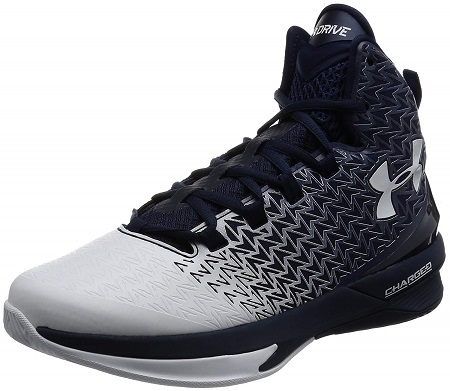 Clutchfit System
Superior Energy Return
Flexible Design
Breathable Upper
Energy return is the name of the game with the Clutchfit Drive from Under Armour. The third iteration in the series is a modest update that still sports the innovative Clutchfit upper that the shoe gets its name from. This tehcnology comes with a wide range of benefits, from energy return to overall flexibility. Let's take a look at a few of these benefits in more detail.
Energy return goes hand in hand with shock absorption. Ideally, the shoe will absorb the pressures placed on your feet upon strike, and convert some of this pressure into energy, thus returning it to your foot. This is what creates the proverbial "bounce in one's step," and the Clutchfit system specifically converts this in a supportive way that also increases the comfort level of the shoe.
While rigid shoes will offer more support than their counterparts, flexible shoes have the advantage of more freedom of movement. This is important on the court as it better allows you to move and respond quickly. This flexibilty makes the shoe more comfortable and better moves with your foot, allowing you to execute quick motions with ease.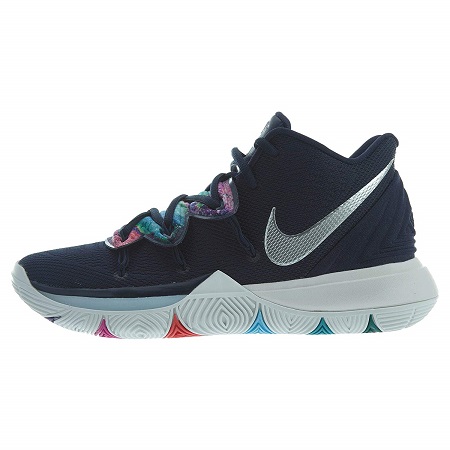 Flywire Support System
Air Zoom Turbo Technology
Wide Range Of Colors
Solid Ankle Support
If you're a tech enthusiast like I am, you'll love what Nike's Kyrie 5 brings to the court. The Flywire upper gives you the support you need to make quick movements without a loss of stability. The Kyrie 5 is the first in the series to feature Nike's Air Zoom Turbo technology, a cushioning system that is focused in the forefoot to promote both support and energy return.
Flywire is one of Nike's many signature technologies, and was actually inspired by an embroidery machine of all things. First, Nike marked places on the last (a foot-shaped object used in the design and manufacturing of shoes) where the foot needs support the most. These key points were then reinforced with long stitches made of either Vectran or nylon. This resulted in a strong support system without having a significant impact on the shoe's overall weight, which was well-received by both minimalists and those seeking max performance.
Air Zoom Turbo technology has been featured in other Nike designs such as the Pegasus, and made its debut in the Kyrie series with this latest version. A more flexible design than the standard Air Zoom, the Turbo features a two-part system that involves additional forefoot cushioning as well as an updated traction system.The traction design is inspired by mathematics, while the forefoot suppport allows you to make quick movements without a loss of stability.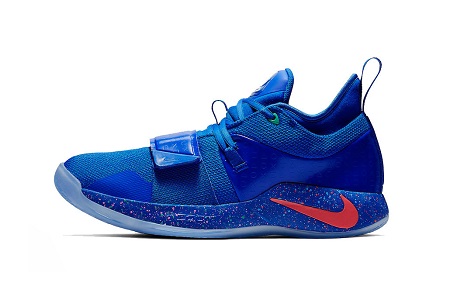 Phylon Midsole
Wavy Traction Pattern
Wide Range Of Colors
Midfoot Strap
Point updates are often small changes to an existing system that are designed to fix problems, enhance existing features, or both. While some saw the Nike KD 2.5 as a KD 2 with the closure system of the original KD shoe, it quickly became popular both as a point of comparison and because of its improvements.
Pop culture references have always been a part of fashion, and while colorways and stylistic choices won't improve your performance, they are a way to let your personality shine through your footwear. The KD 2.5 features a wide range of colorways, including one inspired by the popular video game Fortnite. There is also a special edition KD 2.5 that was made a collab with Sony, featuring a Playstation motif.
The traction pattern on the 2.5 is the same as the KD 2, featuring a wavy pattern. This pattern is very prominent on some of the brighter colorways, and the grooves are spaced apart enough that dust accumulation will be a non-issue.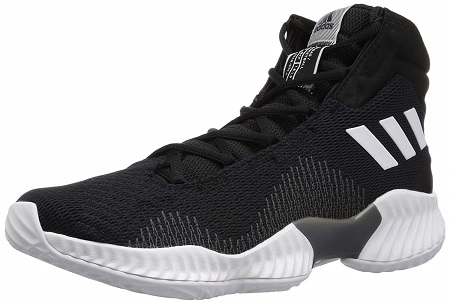 Extra Ankle Support
Forgefiber Mesh Upper
Geofit Construction System
Bounce Cushioning
Solid lockdown in shoes can have a significant impact on the court. You'll have better support and be able to move quickly when your feet aren't moving around excessively in the shoe. The Adidas Pro Bounce focuses on all-around performance, with the Forgefiber mesh upper being designed to improve the overall durability and support of the shoe while reinforcing a secure fit.
Basketball can often involve a great deal of quick, lateral movements. In order to properly execute this, you need a supportive shoe that is going to move with you and be able to stop quickly. The Pro Bounce provides extra ankle and Achilles support, and this along with the upper will allow you to move quickly and stop on a dime. A similar pro model that you should check out is the Adidas Pro Model, one of the most popular basketball shoes.
Part of having a secure fit involves having a robust lacing system. The Pro Bounce is outfitted with a cable lacing system which all but eliminates the risk of them coming undone while you're in the middle of a game. This along with the Geofit construction mean the shoes will have an anatomically accurate and secure fit overall.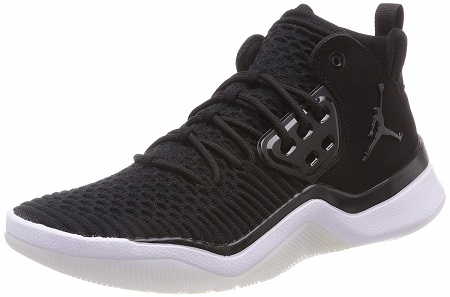 Flyknit Upper
TPU Eyestays
Circular Traction Patterns
Lightweight Foam Midsole
Jordans are an icon both in the sports world and the fashion world, with special edition releases often fetching thousands of dollars. In addition to their iconic style, the Jordan DNA LX offers a wide range of features to improve your game. The sculpted traction pattern is similar to other Nike offerings, while the TPU eyestays reinforced lockdown and overall security.
Flyknit has become a mainstay in a wide range of Nike products, and for good reason. Flyknit is the result of over four decades of research, where they studied key points in the foot that need additional support. It's made of multiple knit patterns that are made of a specalized yarn that is broth strong and lightweight, creating a one-piece upper that securely holds your foot on the platform of the shoe.
Having also been featured in other Nike products on our list, Nike is a big fan of circular traction patterns. In the Jordan DNA LX, these circular patterns are based mostly on the heel and the ball of the foot, which are the areas where your foot ideally should strike. This also allows the grooves to be wide enough to prevent dust and debris from getting into them.
Criteria Used for Evaluation

Traction
If there was just one thing one should look for in a pair of basketball kicks for PGs, it would definitely have to be traction. When you're expected to be fast on your feet, to be able to change direction quickly and to, overall, control the way the game is played, an outsole with a good tread pattern can make or break your efficiency.
Today, basketball footwear usually comes with rubber outsoles intended for indoor court use. You will get varying results with different traction patterns, and it is always a good idea to choose the one which suits you the most. Regardless of the type of pattern you opt for, nonetheless, you will need to consider the depth of the grooves as well as how far apart they are. If the pattern on your soles is too tight, you might experience an excessive picking up of dirt on poorly maintained courts, which will lower the performance of your footwear. This lowered level of traction can be fixed by wiping your outsoles, but that can become tedious, and, if possible, it's always better to opt for something that works without wiping.
Out of all the patterns you will find on footwear made for playing ball, you'll find that a herringbone or circular pattern will work best. Herringbone patterns have some of the best multi-directional traction, which is so important in this sport. When playing, you'll move both forward, backward, as well as sideways, and you'll be expected to stop and start without losing your footing. A herringbone pattern can help you achieve this, so it's a great thing to look for in your next pair of kicks.
A circular pattern can also provide the effect you need. If was first introduced in a pair of basketball footwear with the Nike Air Force 1, and one of its main advantages was the pivot point which changed the way in which players were able to use the pivot move better, without sacrificing traction in other areas of play.

Support
Because of the type of gameplay associated with PGs, the sneakers they use must provide them with support. This is mainly achieved through the use of certain materials in the upper, as well as through additions in the construction of the shoe itself.
The main area where stability is non-negotiable is the heel. This is the part of the basketball sneaker that will ensure your footing is safe with every start, stop and landing, and it is best not to skip any corners when it comes to it. Try to look for footwear with a heel counter that will hug your heel and prevent any movement. The lacing system needs to work in correlation with this, giving you a locked-in feeling where your feet are completely secure without having to tighten your closures to an uncomfortable level.
Furthermore, support is also required in the midfoot, and this has a lot to do with the upper materials. Even if you go with a lightweight upper, you need to make sure there's some kind of caging system in place, whether it's Flywire, TPU coated knit or an external system that is there to keep your feet in place even when you land sideways.
The fit of the shoe is important as well. You should be looking for a snug fit that allows no movement, while the toes should not be too constricted – there should be a little wiggle room to ensure you have enough mobility to be able to run and jump. It's also good to take into consideration that your feet will swell during exercise, which may make a tight pair of footwear unbearable after more than a few minutes.

Comfort
Unlike with footwear made for running, basketball players need minimalistic sneakers that will enable them to feel the court. This is especially important with ones, as too much cushion will not only prevent them from having a good response, but it will also decrease the stability they get when landing. Nevertheless, impact protection, particularly in the heel area helps prevent muscle and joint fatigue and gives a little extra energy return which sure comes in handy during offense play.
Most reviewed items on this list have a thicker heel, with a bit more cushion – whether a version of Nike's Air technology or Adidas' BOOST, and a forefoot which rides lower, and allows for a better feel of the floor. Such a balance is ideal for PGs, as it finds a middle ground between completely minimalistic gear and that which is overly stuffed with cushioning to the point of actually hurting their performance.

Durability
The level of care that was placed into the design of a shoe is one of the main factors that affect its ability to outlast other models of shoe. Seriously, it takes thought to consider all (or most of) the various different possible things that can damage the design of a shoe. It's up to the designer to prepare for and protect against all of these possible things and the possibility that they occur.
Stitching: Many don't know this but a shoe stitching can make or break the entire design. The depth that was placed into the stitching and the utter lack of stitching can make or break the design of the shoe. Some shoes come fit with a tighter version of the stitching and don't have a very hard time providing wearers with what they'd need in terms of quality. On the other hand, some shoes come with very little stitching (no-sew) overlays.
Overlays: Overlays are things that take great care in order to not "mess up". The introduction or lack thereof of these materials into the design of a shoe can be the difference between a sturdy shoe and a completely flimsy model. With that being said, while not all shoes without overlays are completely flimsy, many shoes with overlays are very well built.

Value
The last piece of criterion that we want to share with our readers today is all about the cost and the value. Simply put – this idea is measuring whether or not a product is priced right in comparison to the value it offers consumers. Now, to figure this out, we have a technique that we use. It's simple and easy – and can be applied when purchasing any product. Today, we are going to share with you our process. Here's how it works:
Find the highest-priced item and the lowest-priced item. Perform math to find the average price point.
Analyze all different products based on value. Ask the following questions:
What features does this product offer?
What is different about this product?
What is the return on investment for this product?
In looking at the value – compare it to the average price point found in step 1.
If the product offers minimal value at a high price – it's not worth considering.
If the product offers good value at the average (or higher) price, it's worth considering.
If the product offers good value at a lower-than-average price, it's worth considering.
Expert Interviews & Opinions
Most Important Criteria
(According to our experts opinion)
Experts Opinion
Editors Opinion
Users Opinion
By Default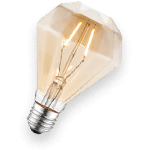 Practice Makes Perfect
Point guards usually need to have great agility for the role, from being able to defend, or hustle to the next pass. Practicing maneuvering along the court and in between objects while dribbling can greatly improve your skills!
Other Factors to Consider

Bottom Line
Those on defense need a lot from their shoes in order to perform at their best. Flexibility and support will allow you to be quick and light on your feet, while a strong traction system will assist with the quick stops and turns that are required in basketball. We've made it a point to include a wide range of products, each bringing something different to the table, from technologies that improve energy return to extra cushioning in key areas of the shoe.
Frequently Asked Questions
q:

How should basketball shoes fit?

a:

Basketball shoes should fit a little different for each position. Some players that are jumping and landing a lot will need shoes with great support throughout and a generally higher-top. However, someone that needs to get down the court the fastest, such as a PG, will need shoes that allow for the most flexibility within the range of support. Further, all players need a strong shoe that can withstand many miles being run through a game or practice. They need to be snug but breathable.
q:

How do height and weight influence shoe selection?

a:

You will generally find that a taller, heavier player will be able to get away with a heavier shoe. Guards, however, are often a bit shorter and more lightweight, and their job is to be quick and versatile. This means that they will benefit more from a lightweight and versatile shoe that is more responsive than cushioning.
q:

How often should basketball shoes be replaced?

a:

Wearing worn-out footwear, especially in competitive sport, can lead to serious consequences down the road. In addition to flattened cushioning and lowered levels of support, loss of traction can seriously impair the player's ability to play, and can even lead to injury due to slipping. The American Podiatric Medical Association suggests that players change their basketball footwear every month.
q:

Are high tops preferable to low tops in basketball?

a:

This really depends on one's personal preferences. While some players want more ankle stability due to issues or a feeling of security, others will be more comfortable wearing a low top sneaker that allows for a greater range of motion. A great middle ground is the shoes which feature a knit bootee that is supportive enough but still doesn't impair mobility.
Subscribe to our Newsletter