Best Sandals For Runners & Athletes Reviewed
In a Hurry? Editors choice: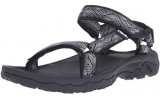 Test Winner: Teva Hurricane XLT2

You might find the thought of wearing sandals while you run a little odd, but in reality, it's a style that more and more people are adopting. There are many reported benefits to running in sandals like the ability to spread your toes on impact, open airflow, and the gradual strengthening of
ligaments, muscles, and tendons.
Think of that glorious feeling the moment you put on a pair of sandals after having your feet stuck in a hot and sweaty pair of
running shoes
for hours, now imagine never having had to wear those running shoes at all. What a beautiful feeling, right?! But it can be tough to know which ones to wear, and that's precisely why we've made this list.
Standout Picks
Criteria Used for Evaluation
Style
There are many different styles of running sandals available today and choosing the most appropriate for your terrain and weather conditions is essential. Some of the style considerations to keep in mind when you're selecting a pair of sandals to run in are:
Zero Drop: Zero drop sandals are the same as minimalist running shoes and have a zero drop from the heel to forefoot. Many wearers feel that a zero drop encourages a more natural style of running and promotes striking with the forefoot instead of the heel. Landing with the heel is linked to an increase in the risks of running-related injuries and is encouraged by a higher drop from the heel to toe.
Straps: There are two types of strap closures to choose from which are vertical, or horizontal. Vertical straps are thong styled and rest between the toes instead of across them, as with horizontal styled straps. Some wearers prefer vertical straps because they have less material across the top of the foot, whereas, others prefer horizontal straps because they feel more secure and cover more of the toe area.
Closed-toe: While a closed-toe detracts from the minimalistic feeling of running in sandals it does provide better protection and should be considered when running on hazardous terrain.
Open-toe: An open-toed sandal is more breathable and airy than a closed-toe but offers less overall foot protection.
Trail: Trail-specific options are available and feature a more solid sole unit, usually with a rubber outsole and a deeper lug pattern to grip the loose stones or wood of the trail.
Off-Trail: Off-trail sandals are similar to trail ones, only they usually have a closed-toe for added protection from the hazards of the terrain and will usually expose less of the foot overall as a safety design.
Materials
When it comes to running in a pair of sandals, their overall weight affects how well the wearer can perform. A more substantial shoe requires more energy expenditure which in turn, causes slower times. However, it is essential not to sacrifice comfort in the hopes of attaining higher speeds as wearing an uncomfortable shoe can burn more energy through increased shock-absorption with every step.
Specific materials are lighter than others that are going to weigh you down. Elements to consider are:
Synthetics: Synthetic materials are human-made and consist of two layers, a backing layer, and an external layer. Synthetic materials are lightweight and breathable making them a strong consideration for footwear.
Foam: Foam is a top-of-the-line material for shoes and sandals alike. It's ultra-lightweight and absorbs shock better than many other articles out there.
Leather: Leather is an all-around great material for the construction of a shoe. It's breathable, lightweight, and long-lasting which is why it's a favorite for many shoe manufacturers and consumers.
Mesh: Mesh is a lightweight woven material that allows for perfect airflow and keeps feet cool and dry no matter how far you're going to run.
Another thing to keep in mind is looking for materials that are going to wick moisture away from the foot; this will prevent a build-up of bacteria that causes odors. An excellent moisture-wicking component is leather, while some synthetics are very good as well. For additional odor-control, look for shoes that have Cleansport NXT technologies, or those that explicitly have anti-microbial properties.
Comfort
Staying comfortable during and after your run is of paramount concern. Wearing a shoe that lacks in certain features will leave your feet, ankles, and legs feeling fatigued and painful. Depending on your level of strength running without proper cushion and support can cause all sorts of painful injuries and can result in a decrease in your overall performance. Some of the features to look for when selecting a pair of sandals based on comfort are:
EVA Footbed: Ethyl Vinyl Acetate (EVA) is a human-made foam polymer. It is an excellent material for use in footwear due to its soft and flexible properties. EVA provides a superb cushion while maintaining a lightweight and thin profile.
Arch Support: Arch support is something many individuals prefer to have ample of, especially those with flat arches or Plantar Fasciitis. Many of the shoes on this list have features that add an extra level of arch support.
Anti-slip: It's essential that you're sure of foot while running and preventing slips is of significant concern. It's not a comfortable feeling when you slip and hurt yourself which is why you should choose a pair of sandals that have dependable traction for multi-terrain grip. Rubber is the best option as it provides superior hold, as well as, weather-resistance.
When thinking about the comfort of sandals for runners, it's important to consider various areas of possible concern, including rubbing and blisters. When a sandal has straps and closures, it's vital to thoroughly ensure there is going to be no rubbing before taking them out for a run. Rubbing and friction cause blisters which are painful and can impede overall performance, affecting you for days, or even weeks at a time. It's also a good idea to inspect the footbed area and make sure there are no points of pressure that are going to press too much on a specific area of the underside of your foot as this too will cause blisters and calluses.
Brand
When it comes to running footwear, the brand behind the design plays an integral role. Everywhere you turn these days including newspapers, magazines, and on television, we see celebrities and Hollywood's A-listers, wearing great footwear. Running and athletic shoes are no different.
The pairs featured on this list are some of the most coveted designs from the biggest athletic brands in the business. When looking at the brand, take note that it is not the end-all-be-all of running shoes, however, choosing a brand that is well-known and reliable might make the difference between a comfortable run and injury.
Value
No one wants to spend their entire paycheck on a pair of shoes, even if they are for something as important as for fitness. When we were evaluating items, we really took into consideration a few different things when it comes to price. Primarily, we really wanted to focus on sharing brands and products that offered a blend of a good price and value for your money.
To do this, we scanned through a couple dozen different types of sandals. We looked at the price range and came up with an average or an estimated market value for running sandals. This number was then used in choosing the best products. For example, we would look at a product and ask ourselves:
How is this priced in comparison to the estimated market price?
Does this product offer value equal to or greater than its price tag?
How does this compare to the other products we have selected?
Does the consumer receive more or less value from this than another brand?
No matter the type of good you are planning on purchasing, by asking questions like above, it can really help to ensure you are receiving your money's worth for a purchase.
Top Rated Men's and Women's Running Sandals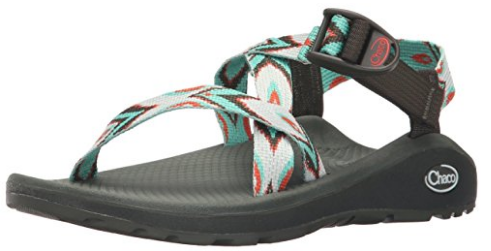 Chaco's Z/Cloud X2 running sandal features a polyester webbed upper that circles the foot across the midsole for a unique fit. It has adjustable high-tension heel risers and a LuvSeat PU midsole. The Z/Cloud comes pretreated with an antimicrobial application that prevents odors from occurring and features an injection-molded ladder lock buckle.
The Z/Cloud X2 has a non-marking ChacoGrip rubber outsole that boasts 3mm deep lugs for superior traction on any surface. Its adjustable and customizable features make for a one-of-a-kind-wear. The LuvSeat PU midsole and the polyester webbed upper make the Z/Cloud an overly comfortable sandal. Its built-in antimicrobial treatment works to prevent odors before they happen.

These sandals for runners are available at a mid-price range and offer exceptional value considering their feature-rich wearability.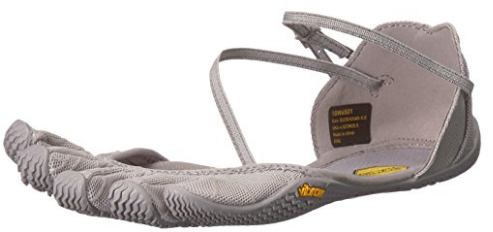 The Vibram Vl-S is an ideal design for running or other physical activities, like yoga. The VI-S is a form-fitting option with zero heel-to-toe-drop for a minimalist experience. Featuring an adjustable stretch closure system and easy side-release, these Vibrams are a comfortable wearing model for running. The VI-S has a rubber outsole that provides a solid grip on any surface and can be machine washed on a cold cycle.
The VI-S boasts an adjustable stretch closure system for a secure and customized fit, along with a serrated blade lug and grippy rubber outsole. It a minimalist style sandal with a zero heel to toe drop. Run the way nature intended and feel more connected to the ground beneath your feet!

The Vibram VI-S is available for a surprisingly low price considering the substantial safety and comfort it has to offer.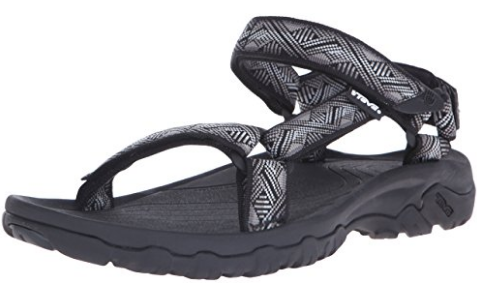 Teva's Hurricane XLT2 sandals for runners are made from 100% textile materials and boast a grippy outsole with a minimal drop. Its adjustable hook & loop straps make for an easily customizable fit, while exaggerated lugs on its outsole make for incredible traction. These lightweight shoes are the perfect option for athletes, both professional and recreational.
Made from 100% textile materials that are breathable and lightweight, along with a grippy rubber outsole which boasts exaggerated lugs for superior traction on any surface, the Hurricane will keep your feet securely in place thanks to its adjustable hook-and-loop strap closures which provide a custom fit every time.

The Hurricane XLT 2is a mid-priced design that has some serious comfort to offer the everyday runner. These are an excellent pair and will compliment any jog or sprint while on the trail, or off.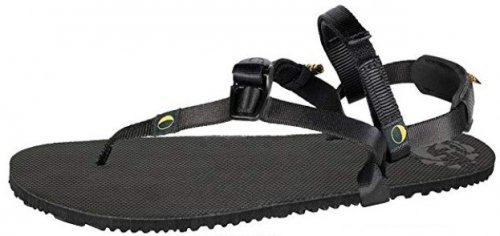 Another Luna design is here to make your warm weather running more simple and easier. The Leadville Pacer sandals is similar to the Mono in the performance laces department and is equally a light and lean option for pretty much any type of trail. The difference is in the thickness of the outsole, with the Pacer being less bulky than its counterpart, and thus may be more suitable for those who prefer the feeling of being almost barefoot.
The Leadville Pacer is an entirely vegan design with an easy-to-adjust performance lacing closure. It has a 9mm thick Vibram outsole which has a what is described as an aggressive tread pattern, to make sure you don't lose your footing no matter where you are. The super flexible sole of this option will take the shape of your foot over time, providing you with a customized, addictive type of comfort.

The downsides to the Leadville Pacer running sandals are that it is somewhat difficult to adjust the lacing, as you need to follow an instructional video on the brand's official site, and that it might cause blisters, depending on the shape of your foot. However, if you feel like these are jumpable hurdles, there is no reason why you shouldn't seriously consider these light and powerful sandals!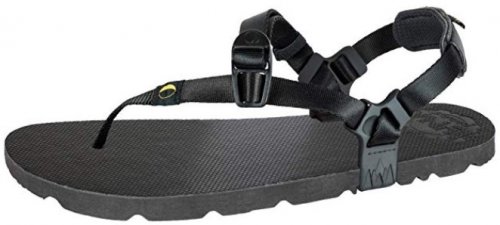 Whether you reach for the Luna Mono 2.0 or the Luna Mono Winged Edition (in our picture), you can be sure that your money won't be wasted. These running-specific running sandals come with a Vibram outsole for ultimate adventuring. They are flexible and lightweight, and they enable you to move freely and without any discomfort, no matter where you decide to go. Running, climbing, walking, biking, hiking and more have never been as easy as in the Luna Mono!
The Winged Edition of the Mono has a patented closure in the form of Winged performance laces. They keep your feet in place inside the design, and are still completely adjustable and providing maximum comfort. Additionally, the Mono is a zero drop shoe, with a Vibram Morflex and Luna's MGT footbed which mold to the contours of your foot. The 11mm thick outsole also features 4mm thick lugs for amazing traction on all surfaces.

When you're looking for that perfect summer option for all of your running needs, the Luna Mono presents itself as an obvious choice. It is breezy yet secure, lightweight yet reliable, and it will keep up with you without a problem, regardless of what your next adventure may be!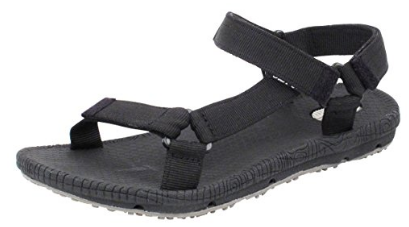 This Gold Pigeon running sandals boast fabric and synthetic materials along with a rubber outsole for excellent traction. Its water release sole is quick-drying while also encouraging fresh air to flow around the foot. The GP5931's bounce back bottom retains its shape well while its adjustable straps make for a secure fit.
A shock-absorbing sole makes for a flexible and cushioned feel while bouncing back to retain its shape. These Gold Pigeons are lightweight and waterproof, making them a good choice for those summer morning runs along the beach. The GP5931 is easy to care for as you can simply put them in the washing machine and air dry after thanks to their BPA-free synthetic material.

These sandals for runners are inexpensive, comfortable, and waterproof; what more could you ask for in a pair of sandals?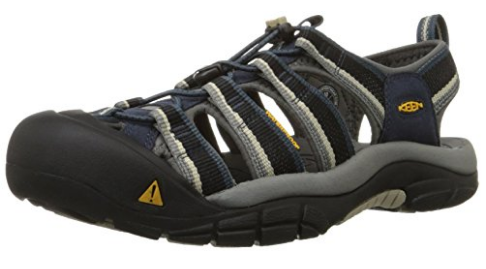 KEEN's Newport H2 running sandals are made in the USA and feature a non-marking rubber outsole with razor sipping. A low 1.5-inch platform and a metatomical EVA footbed make these an excellent option for runners, and a multi-directional lug pattern offers increased traction on any terrain. These will stay in place thanks to a secure fit lace capture system and a TPU stability shank.
The Newport H2 comes highly rated among users everywhere for its purely comfortable wear. Featuring a metatomical EVA footbed and non-marking rubber outsole, the Newport H2 is a well supported and cushiony ride. It has a razor sipped sole and a multi-directional lug pattern for incredible traction on any terrain, including slippery tracks.

KEEN's Newport H2 isn't the cheapest option to make this list, but it is one of the most popular among users. The H2 boasts comfort-boosting features and secure fastening for a safe and supple ride.

8

. Skechers On The Go 400 Radiance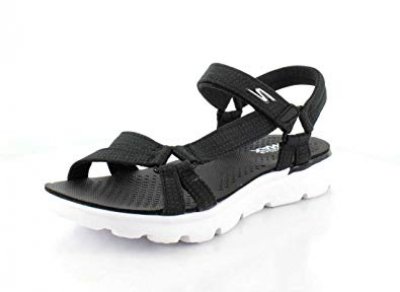 Skechers' On The Go 400 Radiance is an ultra-lightweight athletic design that's a good choice for those always on the move. It features a responsive five gen cushioned midsole and a Goga max return energy footbed. A rubber outsole makes the 400 a grippy shoe, and its soft fabric lining will have you sprinting on pillows.
The 400 Radiance sandals are a super-comfortable design for outdoor activities like running, walking, or yoga. Its responsive cushioned midsole and Goga max return energy footbed help to keep your feet and legs feeling rejuvenated while you move. This option features adjustable strap closures for a secure fit that ensure your feet will stay firmly in place. The Radiance also sports a durable rubber outsole that provides grippy wear so you can run sure of foot.

These Skechers sandals are relatively inexpensive and bring tons of comfort to the playing field. Designed with the athletic enthusiast in mind, they are a good choice to consider.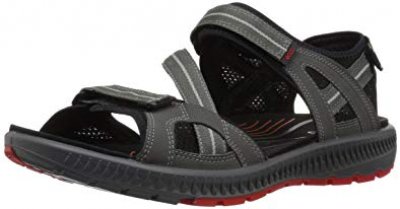 ECCO weighs in with the Terra 3S. The ECCO brand is no stranger to comfortable and functional footwear, and they keep things stylish too. The Terra 3S sandals for runners is a textile sandal with a sporty appeal, loads of support and cushion, and a durable sole built for trail running. Get ready to hit the trails, roads, and streams, all with the freedom feel of a sandal!
If you want that plush cushioned feel for your runs, the ECCO Terra 3S has a PU midsole foam to add that pillow-soft feel to your steps. An EVA footbed with a smooth and supple microfiber cover keeps the sandal lightweight, stable and gives an additional cushion. Mesh lining makes the straps breathable and quick-drying so that you can take these into the water on hotter days should you choose to. The base of the Terra 3S has a trail-running inspired sole, with grippy texture and comfort abound. The PU/TPU sole is directly injected and keeps flexibility and cushion while maintaining a solid grip and traction. You'll be pleasantly surprised with the performance of this pair on or off the road.

From its techy comfort and stability features to its breathable mesh and trail-inspired sole, any running enthusiast can appreciate the design of this sandal. Adjustable straps give you the best individual fit you can find, and the plush footbed will keep you going that extra mile!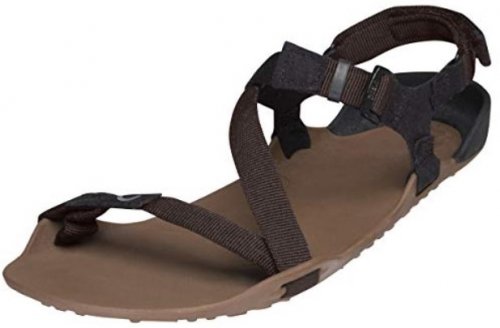 The Z-Trek from Xero Shoes has all the markings of a normal summer design, only with 70% less weight and without any of the bulk. It is built to move, to bend, to flex, to grip the surface you're on and to be equally comfortable in the water as it is on land. The Z-pattern closure keeps your foot firm inside the shoe, and you will love exploring new territories with this easy-to-wear sandal!
The Z-Trek has webbing that is gentle on your skin, and the adjustable straps get the tension just right across your foot. This is another zero drop option for an anatomically correct position of the feet, and the 5.5mm thick FeelTrue outsole is there to protect you from rough terrain. The heel cup on the Z-Trek keeps your heel in place and these extra-lightweight shoes are also vegan-friendly!

The heel cup part that we mentioned might not work for everyone and is not universally comfortable for all foot shapes. However, if you get the chance to try these on before purchasing them, and you are sure that their design fits you without a flaw, then, by all means, don't let us stop you from getting the amazing Xero Shoes Z-Trek!

Subscribe to our Newsletter