Best Chaco Sandals Reviewed & Rated
In a Hurry? Editors choice: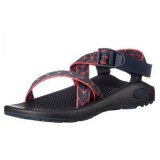 Test Winner: Z1 Classic Athletic

The trees above have parted and silently watch. Your heart is beating rapidly and the adrenaline has rushed into the bloodstream, creating a heightened effect. The senses are keen and slipping into
rough waters
can be dangerous as drowning is at the forefront of the mind. A yellow life vest is providing the only salvation for security. This whole adventurous endeavor could take a turn for the worst.
This will not be the fate of this life lusting adventurer, however. Slipping isn't even an option. Whitewater rafting with footgear that provides superior traction and security will gift everything that is required to keep the good times rolling without any missteps. Choosing a pair of
superior sandals
with traction and treading that is effective in a variety of environments is imperative for the everyday traveler.
Standout Picks
Criteria Used for Evaluation
Fit
The hardest thing at times is choosing the correct size for your feet. Measuring feet beforehand can be a great measure for those who want the perfect fit. Certain models of this footgear tend to have a narrow heel. This can be bothersome on long hikes. This is why measuring feet beforehand can come in handy Others will offer modifiable uppers but if they have a loop around the big toe it could feel increasingly oppressive.
Another thing to keep in mind is that the footbed is structured very well and will usually feel quite hard at first. Tender-footed people should look for specific models with extra padding. This brand does offer a wide option for those who don't have narrow feet. Even if your feet fit well in a normal size the wide will usually be the best option since this is created for a slimmer foot construction. If the foot is prone to swelling it may be better to choose wider sizing. This will actually prove more wearable for hours of comfort.
To assess for trueness-to-size, we considered the opinions of thousands of wearers from across the globe to find out the answer to the ultimate question: do these 6s fit like a 6? While some things can give you a hint as to whether they will fit true, small or large; like brand name, shoe type and year of make; we believe that the opinion of buyers cannot be wrong. If they say the shoe doesn't fit the way it's supposed to, then you won't find it in our 10-best list.
Outsole
This particular footbed is podiatrist recommended. It is quite sturdy and very supportive for high arches. The Luvseat construction coupled with the PU midsole offers a lot of flexibility and is very durable for daily use with no cracking or noticeable wear and tear for many years.
If softness is of importance certain constructions offer cloud cushioning. This cushioning coupled with a wider footbed create a footwear that is so wearable no foot fatigued will be felt. Creations that are made for pairing with dressier outfits continue to offer these creature comforts with wearability for work attire and fun day outings. The outsole on every wear in this line offers a stable outsole. It offers at minimum a 2mm lugging which is deep enough to protect against slipping and falling.
Depending on the type of footwear, one will often see outsoles made from natural or synthetic materials, such as PVC, EVA, rubber and leather. Each of these has their advantages, depending on the shoe's purpose; however, as a general rule, they each are resistant to the aforementioned factors. They are also flexible enough to support a proper foot cycle when in motion, but they are not so flexible that they feel like a pair of socks.
Durability
To assess each of the products on our list for durability, we not only read through thousands of customer reviews on our recommended products, but we also looked for some of the hallmarks of quality construction. From brand name reputation to their initial smell out of the box, there are a few ways of identifying a well-built, made-to-last product.
The Details
Poor threading technique? A smelly, chemical residue on the shoe when you open the box? All these details were looked for an evaluated when assigning a score for durability.
Materials
Certain materials last longer than others, even if that comes at the expense of a higher score in the "comfort" criterion. Materials that are synthetic, thicker and firmer tend to score higher on durability.
Product Purpose
A sandal made for running and high-impact sports will not likely last as long as a good pair of general activity shoes and that's okay. Being aware of the sandal's purpose is critical for you as a reader and for us as a reviewer. Although sandals that will last longer score higher on this criterion, you might also see high scores to sandals with a more limited durability, if that product was specifically designed for certain purposes that involve high-impact and high-stress motions. We take into account the type of sandals you are trying to purchase when assigning scores to shoes in this criterion.
Brand Name
A product is a promise made, but a brand is a promise kept. A brand name is often a signal of quality and consistency in construction and durability from product to product. Although there are always exceptions to this rule, quite often brands that perform continue to perform. Brand names on our list tend to score higher in the durability score.
The final word on durability is that a higher score on this metric means the product will last longer than its competitors, given similar sandal purpose, type, age and usage. Again, it never hurts to read some customer reviews before hitting the "buy" button.
Style
While style is often a matter of personal taste, we've checked thousands of online reviews to see what people are saying about each of the products on our list. Some things, such as sleek design, seamless construction and overall weight and shape of the shoe, were common likes or dislikes among buyers of each product.
To evaluate style, we considered everything from the design, color, shape, weight, lines and overall construction of the shoe in question. While no one wants to wear an uncomfortable shoe, they also don't want a comfortable shoe to be ugly on the eyes. We've selected all of those on our top 10 to be not only stylish, but also comfortable, true-to-size, supportive and durable.
The higher the score on the "style" metric, the more fashionable we and the community of buyers we surveyed deemed the product to be.
Breathability
A shoe that breathes is critical to providing the wearer a comfortable and healthy experience when sporting a pair of shoes, sandals or boots. A lack of breathability will create a wet and humid foot, leading to discomfort and possible fungal or bacterial infections that are painful and difficult to cure.
How does a manufacturer ensure their product will allow maximum airflow? There are several ways to achieve this, including using special fabrics in the upper of the product and lining the midsole with moisture-wicking technologies.
If a product scores high on this metric, the buyer can rest assured that the manufacturer has used some or all of the above techniques to ensure the wearer a comfortable and dry wearing experience.
Top 10 Picks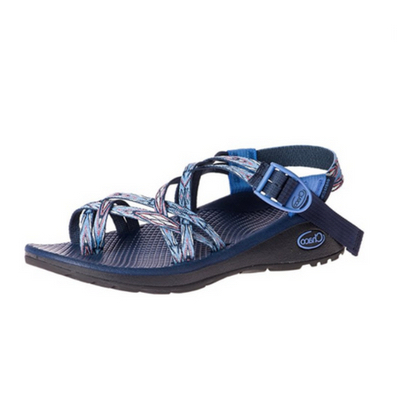 The great outdoors requires versatile footgear. Sandals are standard summer wear for explorers around the world, so why not purchase a product that is perfectly crafted to handle whatever life may present? It's fascinating to find a pair that offers such luxurious support the footbed is actually podiatrist recommended. The ankle strap is not only adjustable but has very secure webbing for the foot straps with a secure toe strap as well.
Constructed For Rejuvenation
Feet being tired can worsen foot conditions and create disruption during any activities. The footbed has a contoured LuvSeat PU midsole is specially designed for the structure of the feet. It's impressive that this is a superiour structure which is also recommended by podiatrists. The refined construction is light and keeps feet from feel tired after miles of discovering awe-inspiring scenery.
Extra Grip
Water, mud, dirt, and rocks can be slippery and uneven. The lugging is wide which is an ingenious design because it affords the extra grip-ability needed for these kinds of environments. The bottom of this shoe wear is also non-marking so when you are coming in from outside to indoors the bottoms will not mark up wooden or floors of other materials.
Cost and Value
For what you get, these sandals are reasonably priced and will follow you from adventure to adventure. Considering the cost of a slip and fall, these sandals are well worth their weight in gold.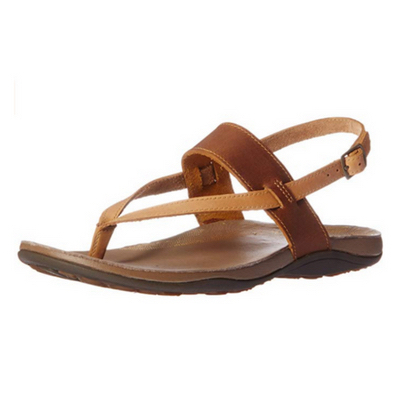 Sporty sandals are great for outdoor-wear but from time to time a dinner date or family gathering may require more fashionable attire. These are beautiful apparel with amazing leather uppers and a luxurious suede footbed. These offer remarkable padding for tired feet and are so light it will feel like nothing is on the feet at all. These also offer exceptional traction to avoid embarrassing slips and spills. The buckle has a rustic look for added attractive detailing.
Sturdy Build
This shoe offers a lot of stability for those who need it. The footbed is solid and offers a layer of padding for added relief. This product gifts fantastic arch support and the straps being leather are strong and supple with no annoying rubbing. This footgear offers no break-in time and can be worn out of the box to outings and events.
Great for Daily Wear
These are a whole new experience for those who want a trusted luxurious feather-like feel and a stylish look for daily wear. These are well-built and will hold up for long-term daily use. The suede material over the footbed is a great touch and is very comforting for tired feet. This attire isn't made to weigh you down or feel clunky. The bottom offers great traction for dependability in a variety of environments.
Cost and Value
At a mid price point, these sandals are stylish and comfortable. With the many settings you can sport these sandals in, you can rest assured you are getting a good value.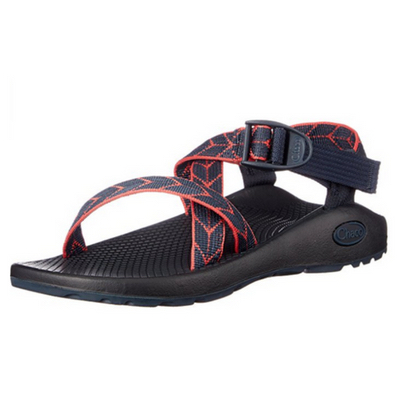 This sandal is made in the classic design many wearers of this brand have come to know and love. The cushioning molds to the foot providing extra reinforcement where needed. The secure harness around the foot is fully adjustable and can be fastened for the desired fit. This design was created to give the modern explorer full control over their shoewear for ultimate security. This is a welcomed feature for unpredictable environments.
Adjustability
The straps of the shoe are created with a very strong jacquard webbing. This kind of webbing allows for maximum strength and flexibility. The buckle is very secure and grants the ability for customization for individual feet. There are also a wide variety of colors available for purchase and the footbed is treated with antimicrobial agents for freshness.
Slip-Proof
It can be difficult when running errands or hike with unreliable footgear. This footwear gives in the right places and relieves pressure points. The lugging on the outsole is an impressive 3mm and the deep lugging equips this shoewear with excellent slip-proofing abilities. The thickness of the midsole also is great for shock absorption and return. This keeps knees and ankles protected over long distances.
Cost and Value
The slip-proof feature on these sports looking sandals makes them a winner. The control you will experience in navigating treacherous terrain ought to make these a staple in your wardrobe.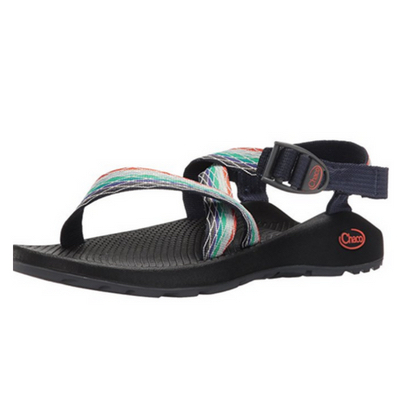 Adorable pixel weaving and an extravagant amount of reinforcement for arches these are a wonderful choice for staying power and attractiveness. The buckle closure is very firm so no worrying about annoying slipping. The shoe offers a slip resistant footbed with a diamond pattern to keep toes from annoying sliding. The footbed also goes up around the heel and helps keep feet in place. The vibram outsole is great for safety against impact on joints.
Structured for High Arches
These have been the primer sandal for those who need support for arches that are very high. Flat feet may need a little more time to get used to this structure. The footbed has LuvSeat construction and offer a cloud like feel. The air-light weight staves off fatigue for hours of walking without tired feet. The pixel weaved upper dry quickly for wet adventures.
Preservation
This footwear is long lasting. Through mud, rain, mall walking and earthy environments. These will last for years before losing there integrity. The construction was designed to take a beating regularly. The weaving architecture around the big to keeps the toes from slipping. The stitching attaching the uppers is thick and very strong. The buckle closure is plastic but offers security.
Cost and Value
Although a bit pricier, these sandals are functional and highly durable. If you consider the price but also recognize these sandals will be with you for years, it makes the cost-per-wear seem quite reasonable.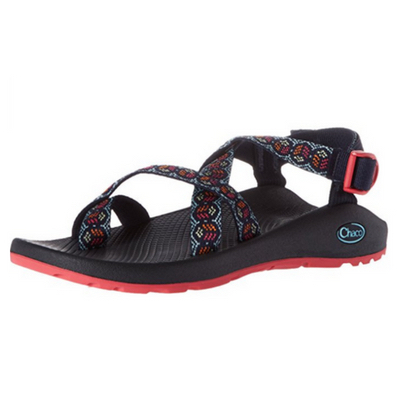 These are updated classic footgear. The striking component at first look is the variety of patterns imbued in the weaved fabric. The material also happens to be quick drying and is good for wearing in wet or dry environments. The straps are difficult to get in the correct positioning at first but the box does offer instructions. Once they are in place they are actually quite comfortable. Previous versions of this architecture were a little tight around the big toe. This version offers the same firm placement without any added tightness.
Wearable in Various Environments
The weather can be unpredictable. When a rainstorm materializes out of nowhere or mud is an unforeseen occurrence these will hold up well. The fabric is quick drying and doesn't rub annoyingly. They are also easy to clean and washer machine safe. The decorative look can double as casual wear that will be convenient for daily use. The midsole is PU and will not compress over time making this item great for seemingly everlasting wear.
Midsole Construction
PU stands for Polyurethane this material is more flexible and durable than a range of materials. This is a big advantage for those who want outdoor-wear that will be a favorite for years to come. This type of midsole also offers exceptional elasticity for a more natural walking experience. The nubbed footbed gives the foot a massaged feel for the ultimate walking experience.
Cost and Value
A truly stylish sandal, the Z2 Classic is worth its weight in gold. You can easily wear these to the beach, on the trail and around town. From a versatility perspective, it's a good buy.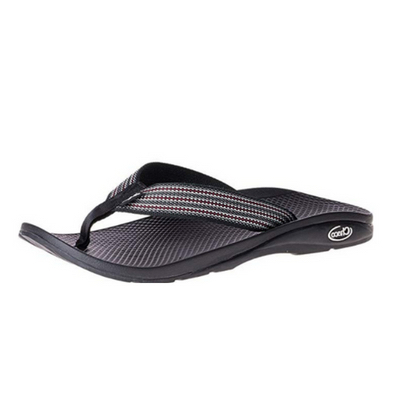 These are eco-friendly flip flops with a dapper look for everyday wear. If you want a construction that offers cushioning and will compliment casual summer wear look no further. The webbing can stand up to waterparks and whitewater rafting with no issues. These are constructed to adhere to the curve of the foot for optimal stride and natural heel to toe flexion. These are sleek without losing its integrity. The foot feel is cushy and structured without feeling hard. The material is also very light to re-energize the stride during long periods of walking.
Stands Up To Abuse
This is an unassuming shoe. The uncomplicated look and sleek attributes can make it easy to overlook the materials used to construct such a long-standing shoe. These are actually made to last for years and even come with a warranty for fixing any defects that can really affect your fit. The straps are weaved with fast drying in mind and attached securely for daily use. The PU midsole is known for its durable nature and molds to the foot deliciously.
Earth Friendly
The outsole is made with 25% recycled rubber and 3% of sales after taxes actually goes toward charity for the environment and to help people around the world. This is a footgear that not only offers quality but also is earth friendly. The footbed grips the foot as soon as it slides in the flip-flop to keep the foot securely in place. This is attributed to the diamond pattern and is actually created for safety against slipping. The environmentally friendly outsole offers quality traction for easy walking in slippery environments.
Cost and Value
At a reasonable price point, these sandals look like a well-crafted and versatile sandal that you can wear almost anywhere. A good find for someone on a limited budget, it's a great pair for going anywhere!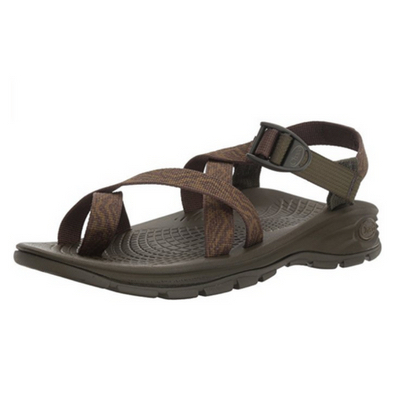 This offers incomparable luxury for a solid base and surprisingly feather-weight feel. This brand is known for the ability to take abuse. The thick footbed is great for long hikes and offers a thick cushioning. The elasticity allows for a full range of motion for toe to heel flexion. The thickness absorbs impact keeping joints safe for during long hikes and walks. The outsole is fitted with deep lugging this attributes to traction for a variety of environments.
Soft Cushioning
Long days of outdoor adventures can be arduous. Attire that is made to mold to feet is beneficial. The structure and contouring all work together to gift a fantastic experience. The cushioning is made from an ultra-comfy polyurethane compound. This is supremely soft relaxes the feet for flexion that is natural with arches constructed for a solid foundation.
All Weather Wear
When purchasing outer-wear for a variety of environments searching for footwear that is good for hiking, driving and more can be cumbersome. This is built to last warm weather for years to come. They can adhere to the stability of the foot through mud, water, and heat without cracking and becoming tarnished. The straps are modifiable for an individualized fit. The lugging for the traction is deeper than most foot-gear for reliability in diverse conditions.
Cost and Value
A heavy-duty pair of sandals, the solid construction of this product ensures you will be supported and secure when walking on rocks or simply walking through town. The thick footbed ensures ultimate comfort and increases the durability of the Zvolv 2. A winner for sure!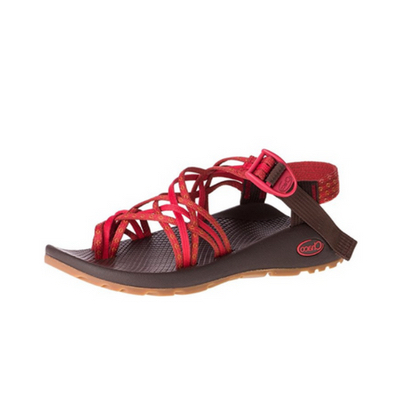 Nobody wants a hot day or a splash in some water to ruin their adorable footwear. The antimicrobial treated footbed keeps offensive odors at bay. These are not made to look clunky and the uppers are adorable and will receive compliments no matter where travelers discover. The expansive bottom of this shoe-wear is molded and insulated for a serene feel. The targeted configuration of this footgear is made to mold and reinforce the foot for ease of movement. The 3mm outsole protects against slipping.
Perfect Fit
This garb typically is for a narrow foot but they do offer wide sizes. The fully modifiable high-tensile webbing is great if feet are prone to swelling in the heat. The jacquard webbing has triple straps for an adorable look and secure feel. The buckle allows for further adaptability. This has the look for casual events and outdoor activities. They also have the staying power most other competitive brands lack.
Protective
The bottom of the wear grips wonderfully on a variety of environments. The side around the heel is molded up slightly for extra safety. The buckle on this garb is very secure and won't loosen easily for a fit that won't need constant adjusting. The PU midsole makes this structure timeless and will hold together for years. The non-marking outsole is great for outdoor and indoor environments without marking the ground.
Cost and Value
A sandal that appeals to the fashion-conscious wearer, the ZX3 looks good and also feels good, too. The expansive bottom of this sandal ensures a luxurious level of comfort and the upper adds that little bit of flair. Grab these before they're gone!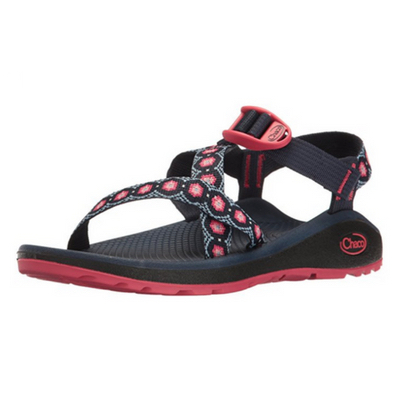 These are the perfect accent for people with tender feet that need an attire that molds and positions the foot for proper alignment. It's advised to not tighten the straps too tightly because blisters will form. The best thing about the adaptable fabric is that once the fit is perfect it does not need constant re-adjusting. This item is fitted with a wider footbed for extra room. People with plantar fasciitis may find these are a great fit for regaining mobility. They are also podiatrist recommended. The outsole of this brand is known for providing slip-proofing no matter what terrain.
Pillow Like Feel
These were created with the tender footed in mind. The innovative cloud cushioning is supple and that paired with extra room creates a satisfying fit. The fit is great to give extra structure needed for foot ailments and soft enough to reduce break-in time. They can be worn right out of the box and surround the foot with a plush footbed.
Beautiful Colors
The structure is casual for regular wear and sturdy for rugged terrain. The colors are so beautifully paired it's hard not to fall in love with this conceptual gem. The intriguing look will not hamper a collection or previously purchased clothing. Especially for those who look forward to casual footgear that can be dressed up. The endurance of the dress will prove unchangeable for years of constant wearability.
Cost and Value
If you need a pair of sandals that mold to the specific shape of your foot, then look no further. At this price point, you're getting a great deal, especially if you have underlying foot conditions.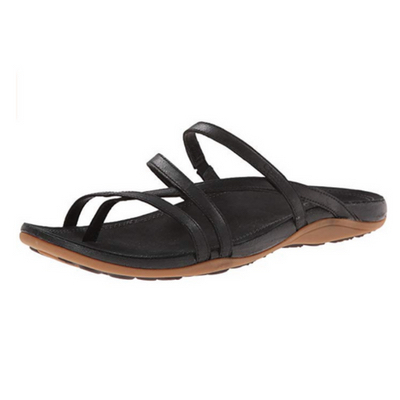 This is a very chic pair for a more formal attire that pairs well with a favorite pair of jeans. They have a luxurious feel attributed to the nubuck material and LuvSeat Contoured footbed. The leather uppers will stretch over time to conform to the shape of the foot. The stitching is very high quality and holds together for long-time use. The seamless elastic bands on the strap add extra stretch for thicker feet near the ankle. The outsole is fitted for support and extra grip-ability.
Chic Look
Finding fine materials with an uncomplicated design and attention to details can be difficult. The leather is lavish and non-restrictive. The nubuck footbed is very soft and the foot feel is extravagant. This gives strutting a whole new meaning. The midsole and outsole are fitted with a firm midsole that gives for a natural heel to toe flex. The grip is moderate for sturdiness in many climates.
Non-Marking
The outsole has a good amount of traction for sturdiness even water won't deter. The non-marking component is great on various surfaces for the carpet to wood without leaving marks from the bottom of shoes. The bottoms are easy to clean the leather requires a little more upkeep but it's not a very complicated process. The midsole is made for those with foot issues and a need for high arch support.
Cost and Value
Chic is the best word to describe these pair of sandals. Pairing the clean and classic style with the supportive elements of a comfy midsole and materials that stretch to your unique foot shape ensure you are getting a good value for the money you will be spending. The possibilities for wearing these sandals are endless and can easily follow you to the beach or to the trail.

Subscribe to our Newsletter