Best Barefoot Running Shoes Reviewed & Rated
In a Hurry? Editors choice: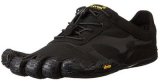 Test Winner: Vibram FiveFingers KSO

Barefoot running shoes are lightweight, and as the name says it, they're minimalist, with the basic structure to keep your feet snug and give it enough support during your runs. But don't worry, the styles and colorways are as diverse as regular running shoes. There are styles for everyone: from toe socks to samurai-style split toes, to a regular front shoe. Below, we are comparing and reviewing the best barefoot running shoes of 2020.
Standout Picks
Criteria Used for Evaluation
Drop
The drop of a shoe is the height difference, or drop,  from the heel to toe. Traditionally, a standard running shoe will have a drop of between 10 to 12 millimeters, whereas if we were to run without shoes there would be no difference in height from the heel to the toe.
The idea these running shoes stems from the theory that running barefoot is more natural and poses less risk of injury to the knees and hip. When a runner wears a traditional shoe, the drop will force the foot to strike at the heel instead of the forefoot. This is considered to be unhealthy and to increase the risk of running-related injuries, as well as, decreasing overall performance.
In order to begin training in barefoot shoes, the runner must take the time to transition into a lower drop. This will prevent leg and foot pain, as well as, possible arch collapse or discomfort. It is best to slowly reduce the drop of your shoes over a period of several months and work your way down to barefoot level running shoes. Transitioning your legs and feet from a 12-millimeter drop to a zero-drop takes some time but if done correctly the result will be stronger legs, reduced risk of injury, and better overall performance.
Outsole
Vibram® soles are available as an upgrade to any pair of shoes. Vibram® soles are perfect for any terrain and will actually improve the wearer's overall performance. They are designed with innovative rubber compounds and are tested in extreme conditions to ensure the best possible wear. You can send in your shoes and have them returned with custom Vibram® soles, or you can purchase one of the many brands which come complete with Vibram® soles right out of the box!
Ideally, the outsole of a barefoot running shoe will be minimal, providing the lightweight and natural feeling of running without shoes on. The benefits of running in minimalist shoes versus running without shoes are; protection, comfort, and stability.
Running without shoes at all increases the chance of injury and exposes feet to all sorts of hazards, but if a barefoot running shoe is worn the shoes' outsole will act as a layer of protection. A rubber outsole is ideal for running on slippery or off-trail terrain, it is water-resistant and offers excellent grip
The level of grip needed varies with the type of terrain the runner trains on. Flat, level surfaces require far less grip, whereas off-trail running requires a strong grip in order to allow for maximum speeds without worrying about injuries. Pavement can also pose a risk dependent on weather conditions. When it's snowing, or there is heavy rainfall the pavement can become quite slippery and falling on cement can cause all sorts of painful injuries, cuts, and scrapes.
This is why it is very important to assess the outsole of a shoe before purchasing it so that you can decide whether or not the design has the type of traction you require in order to stay safe while running.
Protection
Barefoot running shoes are designed to create a more natural, zero-drop running experience fully engaging the runner with nature and the outdoors. This is why many runners enjoy minimalist shoes because this type of shoe allows you to connect with yourself and the surrounding environment.
That being said, many runners worry that barefoot running shoes will not properly protect their feet from various hazards including, sharp rocks, sticks, or broken glass. The fact is, that minimalist shoes offer just as much protection as your everyday running shoes. They are designed to be both flexible and lightweight, while still maintaining a protective barrier between your feet and the ground.
Most models featured on this list have really durable outsoles made to stand up to constant wear, with some even including abrasion and slip-resistant compounds. Not only will this work for your early morning jog, but can be extremely handy if you wear running shoes as an everyday option.
Furthermore, you should consider the type of cushioning/shock absorption that's included in your footwear. While you may prefer to go with something minimalist, it's still advisable to have at least some way of dispersing force from impact, especially if you run long distances. This will minimize fatigue and will make recovery shorter. To get the best possible training and performance results, you may even want to invest in a couple of running sneakers -one pair for sprints and competitions, and another for recovery days when you need to give your legs a bit of a break, but still want to log those miles.
Materials
The materials used to construct a shoe are very important to the overall performance. Some materials are more lightweight and flexible than others, while some offer superior weather resistance and durability.
So, which materials should you look for when choosing a new pair of running shoes? The following is a breakdown of the most commonly used materials and their features;
Mesh: Mesh is breathable and lightweight making it an excellent upper shoe material. It allows the foot to ventilate and prevents moisture from accumulating on the foot.
TPU: Thermoplastic Polyurethane (TPU) is a mixture of soft silicone and harder plastic which creates a very smooth synthetic rubber material. TPU is extremely durable, elastic, and resistant to abrasion.
TPR: Thermoplastic Rubber (TPR) is a material with similarities to both plastic and rubber. TPR compounds are weather resistant and lightweight while providing excellent temperature regulation to keep feet cool or warm as needed.
Rubber: Rubber falls into two categories, natural and synthetic, although both are similar in many ways they're made by very different processes.
Natural rubber is made from latex a milky white substance derived from certain plants when they're cut down.
Synthetic rubbers are made with using petrochemicals like acetylene and hydrochloric acid.
Care
Caring for barefoot running shoes properly is an important factor in maintaining the shoes overall performance. Most barefoot runners are conveniently machine washable, while others will have to be hand washed.
Fit
One of the first rules you should keep in mind when shopping for athletic footwear that they should fit from the first wear. Made with entirely different materials than your pair of Oxfords or boots, they shouldn't be expected to break in, which means that a sport that's rubbing your foot in the wrong way will probably only get worse with wear.
As you run, your feet will sweat and swell, making snug shoes fit even more snugly, promoting the appearance of blisters, hot spots, chafing, and even issues such as corns or bunions. To avoid these, always make sure you've tried on your shoes indoors before taking them onto on the pavement or trail.
Keep in mind that a good fit will depend on three factors, the forefoot, midfoot and heel.
The forefoot of your sneaker needs to allow ample space for your toes to naturally splay, but still holding them snugly, without giving way for too much movement. If you've got narrow or wide feet, go with manufacturers that offer these options, or choose a model that fits your foot type the best.
The midfoot needs to be completely supported, especially when you're running. Some of this can be ensured by correctly tying your laces, but the addition of internal support can contribute a great deal as well. If there's any movement in this part of the shoe (or if you have to really tighten the laces to make sure your foot doesn't move forward), you will likely experience some level of pain, whether it's from blistering, or opening up a door to a variety of injuries as your joints are made to absorb bigger amounts of shock.
Finally, the heel area needs to provide proper lock-in without rubbing or pushing on your Achilles tendon. Go with heel counters that'll stabilize the foot, especially if you have pronation issues, and get a model with padding if you have any sensitivity issues.
Top 10 Barefoot Running Shoes
1

. Vibram FiveFingers KSO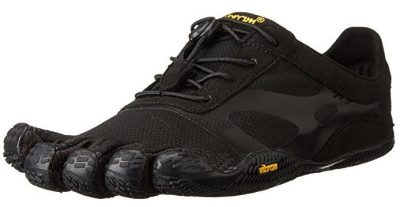 Vibram came out with their own line of barefoot running shoes: FiveFingers. These shoes that look like feet offer a barefoot-like running experience on all types of terrain, making it great for those who love running on road or off-track.
Upper Toe Slots
Each toe is snugged by durable material, taking the exact shape of a human foot. This is to improve the natural dexterity and versatility of the foot's movements, letting the toes spread-out as they should, without being constricted by socks or regular running shoes, and let the shoe adapt to the runner's biomechanics.
Soles
The soles of these barefoot running shoes are made of XS TREK technology, providing the runner with an optimum balance of traction and durability. They are responsive to unpredictable terrain, making it perfect for those who prefer off-track runs. They provide added support and comfortability to the feet.
Cost and Value
They can be compared to the Merrell Vapor Glove 2 for the price, but the usage is different. While the Merrell Vapor Glove 2 is more for roads, the Vibram FiveFingers KSO EVO is for terrain runs.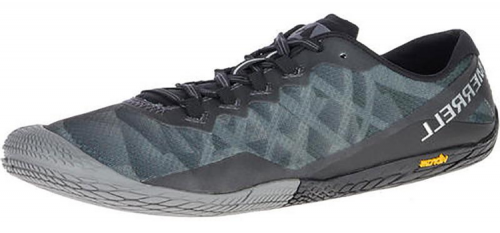 Need great performance with a simple look and feel? The Merrell Vapor Glove 4 is the latest addition in the Trail series. These vegan-friendly shoes give you the feeling of wearing socks for a more secure fit. Constructed with a mesh lining, you'll have great breathability in addition to a mesh upper and the Vibram sole gives you performance that is cushioned but lightweight.
Vibram Sole
The Vibram sole is a popular sole that is found in a variety of shoes. Used as an outsole, the sole provides a light but cushioned support that gives you superb traction for a variety of surfaces and terrain. In addition, it comes with a high level of abrasion resistance helping to reduce wear and tear.
Trail Protect Pad
The Trail Protect Pad is uniquely created by Merrell and is constructed within the midfoot. This feature gives your feet extra protection on the trail from dangerous items such as sharp rocks. The pad also gives you max flexibility in response.
Cost and Value
Up to date with great and unique features to enhance your trail performance at an affordable price. What more could you ask for? Like any high performing shoe, you'll have to spend more than usual but compared to other best barefoot shoes, these are quite the steal.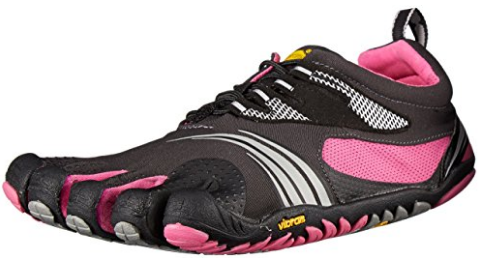 The Vibram KMD LS are the ideal training and gym shoes. It offers a more solid structure than other models while providing the same flexible feedback of a barefoot shoe. With their Vibram® XS Trek sole and polyester-mesh upper, the KMD LS provides a multi-functional experience and is ideal for both off-trail and city running. These shoes are vegan-friendly and machine washable for ultra convenience.
Vibram® XS TREK
Vibram® XS Trek is a technical compound that helps to achieve an elevated performance. It is highly flexible and provides excellent wet traction. XS TREK is perfect for every terrain, from the trail to the city streets.
Polyester-Mesh Upper
A polyester-mesh upper is both lightweight and airy, keeping feet cool and dry for the duration of your training. Bonus, these materials are machine washable which will save time on shoe care.
Cost & Value
The Vibram KMD LS are mid-priced running barefoot shoes that offer great features. These shoes that look like feet are lightweight, airy, and flexible, with a durable sole and solid support. Definitely worth the splurge!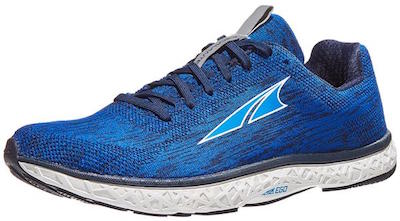 This minimalist model of mens barefoot running shoes is an excellent choice for those who want to run as fast as possible while keeping just the right amount of cushioning to protect the leg muscles from fatigue. Perfect for road conditions with a weight of 224g, these barefoot road running shoes are great for anyone in search of a wider pair of footwear, thanks to its FootShape toe box that allows the toes to naturally splay, preventing any forefoot issues that wide footed runners will often experience.
FootPod Outsole
The outsole of the Escalante 1.5 was made so as to mimic the bones and tendons of the foot, allowing for a completely natural flex and movement you'll definitely appreciate if you're a fan of minimalist shoes. Additionally, it's made with a durable compound that will keep its grip for plenty of time, allowing you to get the most out of your purchase.
Reflective Upper
Using an engineered knit upper, the Altra Escalante 1.5 keeps the weight down, while giving you a pair of shoes that are 100% reflective, making night runs safer. A great fit is ensured by a snug heel counter that'll provide an excellent lock-in, minimizing the chances of injury or blistering.
Cost and Value
With a cost that's slightly higher than average compared to other models on this list, the Altra Escalante 1.5 hits just the right spot in terms of cushioning, flexibility, weight, and responsiveness. Providing some of the best bounce-back you'll get in minimalist models, these barefoot athletic shoes are great both for jogs, long runs, as well as for everyday walking.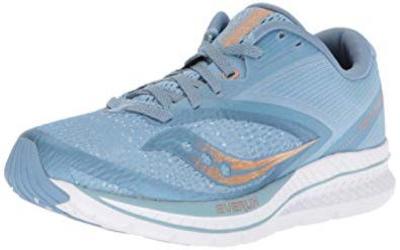 A Saucony staple, the Kinvara 9 gives you top performance with a maximum light fit thanks to the minimalist design of the upper. With the EVERUN topsole included, you have a shoe that gives you a flexible bounce with every step and the heel-to-toe offset helps to give you a stance that is more natural and comfortable.
Lightweight Traction
The outsole is constructed with rubber pods that are strategically placed in zones of high-wear in the outsole. This gives you greater durability, support, and stability with adding extra weight to the Kinvara 9.
EVERUN Topsole
This unique sole is constructed with foam beads that have been fused by steam. This gives you a better bounce in your steps that is flexible and quite lively. You receive extreme cushioning without unnecessary thickness and weight added.
Cost and Value
These are actually quite cheaper compared to the other shoes on this list of barefoot style running shoes. Since they are a newer model, you receive updated features that focus on performance and quality but without having to spend extra cash. What better deal could you ask for?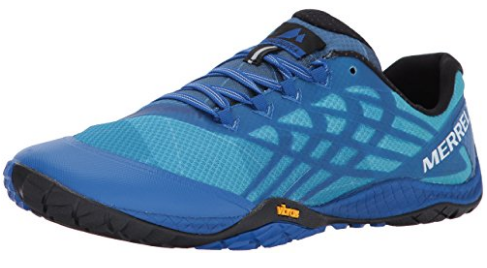 These minimal shoes offer maximum performance. The Trail Glove 4 offers a sock-like feel for a comfortable fit and a Vibram® sole for light cushioning comfort. Made with a mesh and TPU upper and airy mesh lining, these breathable trail shoes are going to keep feet cool and dry. A built-in TrailProtect™ pad provides superior underfoot protection and stability to protect your feet from harsh off-trail conditions. Merrel Trail Glove 4 is without a doubt the best barefoot trail running shoes on our list.
Vibram® Outsole
Vibram® soles are some of the best soles in the world. They're made from innovative rubber compounds and are tested in the harshest conditions to ensure the best performance possible.
TrailProtect™ Pad
Merrells unique TrailProtect™ pads offer an added level of midfoot protection from rocks and other hazardous materials that may be encountered when running off-trail.
Cost & Value
Merrell's Trail Glove 4 is a reasonably priced option and is an excellent value for anyone planning to run off-trail. Their Vibram® outsole and TrailProtect™ features provide an extra level of comfort, support, and stability while protecting your feet from harsh elements. These lightweight shoes are a top-choice amongst off-trail runners everywhere for a reason, they perform the way that they should.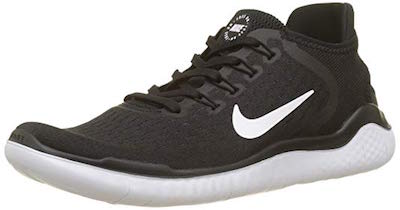 Made for short runs and sprints, the Nike Free RN 2018 edition is the most versatile addition to the Free RN family. The updated upper improves fit and flexibility, giving you a sneaker you'll love wearing, whether you're a runner or looking for a stylish athleisure footwear option. It's worth saying that this option is best used on roads, seeing that the outsole will pick up pebbles easily, but if you're an urban runner, then this should not present an obstacle. If you were looking for Nike barefoot running shoes review this is the model you need to look at.
Circular Knit Upper
So far, one of the best upper materials by Nike, the Free RN 2018 is made by using spandex parts that are stretchy and anti-allergenic, while small openings allow excellent breathability and air circulation. A wraparound strap ensures great lock-in without putting any pressure on the back of the Achilles tendon. Midfoot security is brought by Flywire cables, while the lightly padded collar and tongue increase comfortability.
Midsole
Combining Phylon and injected EVA, the Free RN 2018 ensures a great combination of lightweight cushioning, flexibility, responsiveness and support. A foam insole is added for a higher level of comfort under the foot, while those who need custom levels of support can easily replace it with their own orthotics.
Cost and Value
Depending on whether you go with one of the existing designs or decide to create your own through Nike's iD function, you can expect to pay average for this model of running sneaker. It's the perfect choice for road enthusiasts who don't log too many miles, or prefer shorter sprints, but it'll work just as well for everyday casual use.

8

. New Balance Minimus 10v1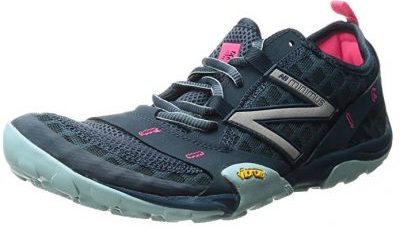 The New Balance Minimus 10v1 is a pair of barefoot runners that can get you almost anywhere on off-track trails. From the many new colorways to the Vibram outsoles and premium lightweight foam, you can expect premium performance and quality from this model.
Upper
The New Balance Minimus 10v1 offers a wide toe box that helps with the splay of the toes, and because of the anti-microbial footbed, the odors are controlled. The upper unit is made of synthetic mesh materials, offering the running breathability and stability.
Off-Road Ready
New Balance Minimus 10v1 has the Vibram outsole with flex grooves that give the runner extraordinary track and elongates its durability, even on rocky trails. What makes the outsoles so surprising is that even though they are made for gripping during off-track trails, they don't add any heavyweight and bulkiness to the shoe.
Cost and Value
They are on the higher price ranger – they're the pricier in our top 3, but they offer you everything you'd want and need for off-track running. Some reviewers even said that they used them to walk or do yard work.

9

. New Balance Minimus 20v7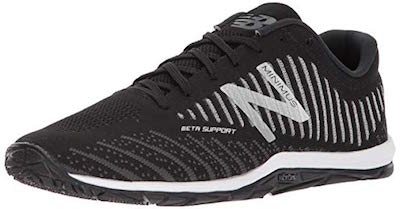 A training sneaker perfect for a variety of workouts both indoors and outdoors, the Minimus 20v7 by New Balance provides a great option for those who want the same minimalist approach during their runs and gym sessions. The 7th edition of the sneaker updates the upper, giving users a more supportive fit that allows excellent breathability. The same Vibram outsole is used as in previous versions, ensuring you get durable traction on a variety of terrains.
REVlite Midsole
A midsole made for a combination of cushioning and support, this is a foam-based material that's 30% lighter than standard EVA found in similar athletic shoes. More dense as well, it'll provide a good amount of support even during weightlifting sessions. The insole is padded as well, adding to the amount of shock absorption you get, without creating too much bulk.
Breathability Windows
The upper of the Minimus 20v7 is made with a nylon infused mesh that perfectly cradles the foot, giving it lateral and medial support needed for all types of movement. Nylon webbing improves the level of durability, while breathability windows allow moisture and hot air to escape for an increased level of comfort.
Cost and Value
With a cost that's average compared to other barefoot running trainers on this list, the New Balance Minimus 20v7 is a versatile pair of footwear that'll work best for those who prefer to mix up their workouts. You'll get the same stellar performance outdoors and indoors, meaning that this could be the perfect pair of sneakers to use at the gym when you'll be warming up on the treadmill.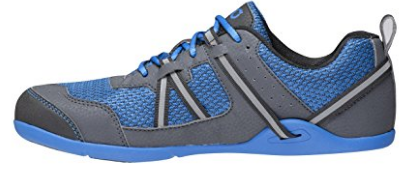 The Prio is a lightweight performance shoe that is perfect for trail or road running. Their foot-first design and wide toe box let your toes relax, while a flexible sole allows for natural bending and movement of the foot. These shoes offer excellent traction and a solid level of protection, reducing the overall risk of injury.
FeelTrue® Sole
The only outsole specifically designed for barefoot running, the FeelTrue® sole adds superior traction and comfort. These soles are flexible and strong without the need for unnecessary support. They contour to fit the shape of your foot and give a slight 'toe spring' which holds the sole closer to your foot.
Wide Toe-Box
A wide toe-box improves comfort levels and promotes better toe alignment which is helpful for alleviating foot pain. Wearing a wide toe-box also discourages numerous physical problems, such as ingrown toenails, shin splints, and neuromas.
Cost & Value
Xeros' Prio is available at a price you expect for a shoe with so many features to offer. They sit in the mid-level price range and are worth every penny, thanks to the added comfort and security they present to you. These shoes are multi-functional and are great for running on both trail and paved surfaces.

Subscribe to our Newsletter