Best Parkour Shoes – 2021 Reviews
last updated:
Mar 31, 2021
Despite initially starting as a recreational sport, parkour has slowly evolved into anaerobic training discipline as well, and even into a competition.
Free runners not only see it as a sport but also a way to stay in great shape. In fact, parkour is a combination of running and multiple calisthenics movements.
Because of the motions we mentioned above (climbing, pulling, jumping, etc.), they also develop their full-body strength.
But, there's one last factor that improves performance aside from agility and body strength, and that's an ideal pair of parkour shoes.
In a Hurry? The test winner after 15 hrs of research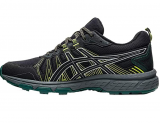 ASICS GEL Venture 7
Why is it better?
Cushioned exterior
Depper lugs
Rugged enough for parkour
Stylish designs
Tight fit
In a
Hurry? Editors choice: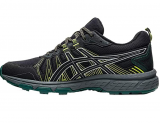 Test Winner: ASICS GEL Venture 7

19
Researched Sources
1300
Reviews Considered
15
Hours Researching
17
Products Evaluated
Flexibility
Durability
Shock Absorption
Comfort
Color
By Default
10 Best Shoes for Parkour
Cushioned exterior
Depper lugs
Rugged enough for parkour
Stylish designs
Tight fit
The ASICS GEL-Venture 6 shoes provide a comfortable fit for people used to using traditional sneakers. While the thicker sole limits your mobility, the increased grip of these shoes is nice. Many wearers find the shoe is tough and has a very strong and durable build, which is great for tougher terrains and surfaces.
These shoes feel comfortable and the added padding makes them feel warm, while the mesh exterior allows your feet to breathe when they need to.
The padded tongue resolves the issue of shoes rubbing against your ankle while the lower sides give your feet a greater range of movement. This is especially helpful when you are trying to climb up two parallel walls.
The soles on the ASICS GEL-Venture 7 are thicker than the soles of other parkour shoes. While this reduces the amount of tactile feedback you get, it does allow these shoes to provide significantly deeper lugs. This makes them ideal for cold environments where barefoot parkour may be too slippery.
2

. Onitsuka Tiger Ultimate 81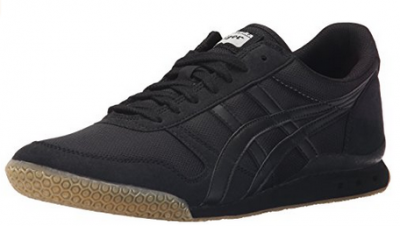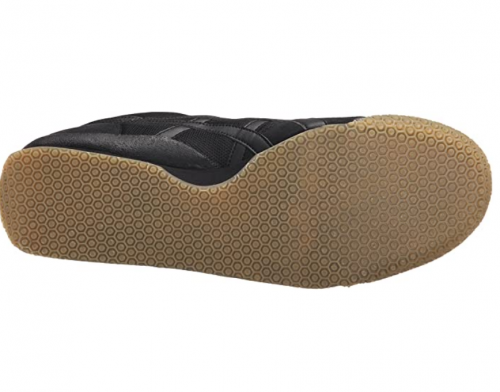 Lightweight
Acceptable price
Superb absorption
Solid arch support
Light colors will degrade
Doesn't support lofty landings
The Tiger Ultimate 81 is not only very fashionable, but it is efficient as well. The lightweight build provides effortless motions and the cush-hole shock absorption system supports rough landings. The combination of elements in this shoe makes them look like they're meant for parkour. These parkour sneakers will also maintain comfortability at the top of the whole training.
The rear midsole is equipped with three ventilation holes that are strategically placed where tension accumulates the most. Thanks to this, the shoe is able to reduce the energy absorbed from lofty jumps.
This undercover parkour shoe counts with very light and breathable materials. The nylon and mesh build with the suede heel and toe lining stay firm to the nostalgic design of the classic running shoes.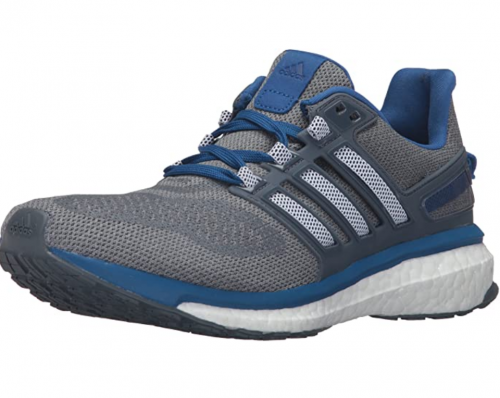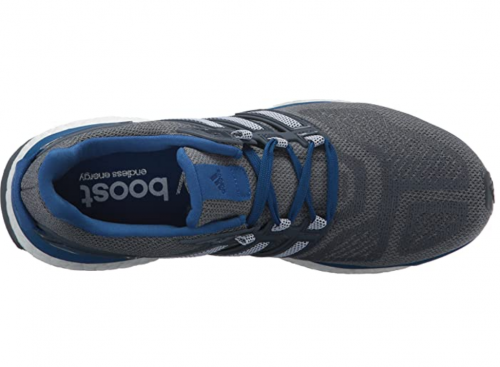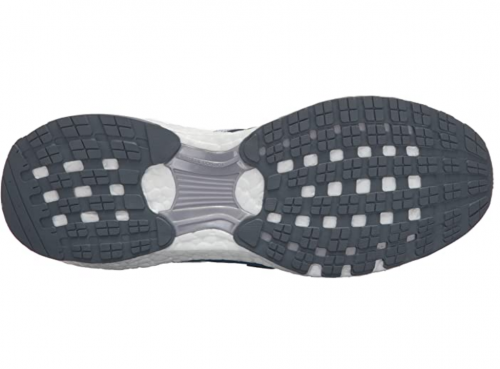 Boost
Synthetic mesh exterior
Overall durability
Fits securely on feet
Lessens foot fatigue
Stripes are stiff
May not feel completely secure
This shoe is designed to meet the demanding needs of many different activities. It balances comfort, protection, and durability to ensure that you have a shoe that lasts. Some have remarked that it feels more comfortable with them and this is especially true when they perform a large amount of running during their travels.
When you put on the Adidas Energy Boost 3, you'll notice that they weigh considerably less than they look like they should. The synthetic mesh exterior gives these Adidas running shoes a great amount of protection and comfort. It also minimizes weight. The lightness of the shoe makes it versatile and useful for a variety of activities, and parkour wearers should find that they can jump and move with more ease.
The sole itself is a solid rubber sole. It provides a decent amount of grip due to the design of the lugs. The only point of critique with the sole is the way the arch is designed. The arch may present a few challenges when trying to balance on metal bars and other smooth surfaces.
The midsole is where this shoe's strength lies. It is designed to wear slowly. You will find that these Adidas parkour shoes tend to fail due to damage to the synthetic exterior, which gives the Adidas Energy Boost good longevity as a free-running shoe.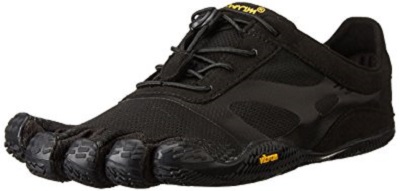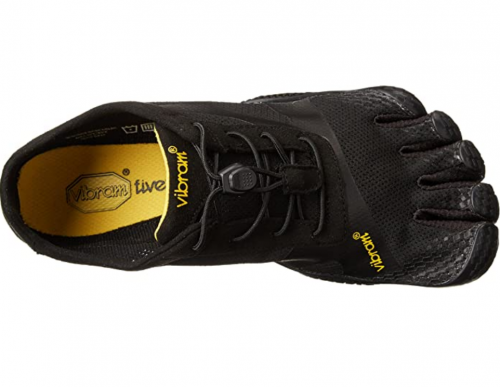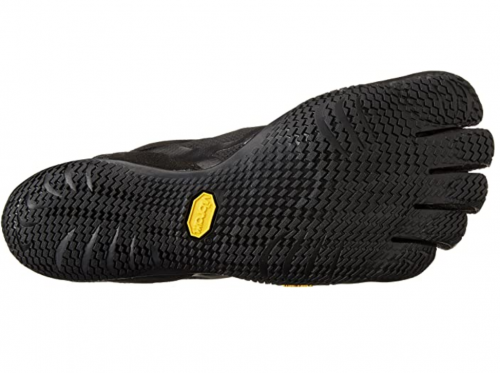 Vegan shoe
Ultra-lightweight (4.9oz)
Multiple uses
Easy fit & quick lacing
Five-fingers have earned their place amongst good parkour shoes. Though the KSO EVO is originally a cross-trainer, parkour suits it just right. The man-made outsole won't allow any terrain to stop you from freerunning.
Its 0mm heel-to-toe drop and lightweight outline provide the right amount of minimalism needed in a parkour shoe. Lastly, the combination of padding and materials secure a comfortable fit through any exercise.
Vibram played it smart with this design. A build meant for CrossFit, which supports parkour, and has an outsole for trekking. The serrated blade lug outsole will enhance the grip on pretty much anything you put your feet on.
A 2mm cushioning EVA insole provides minimalist support to the arch and heel. These barefoot running shoes also include an Antimicrobial Drilex Sockliner repels bacteria from humidity and sweat, preventing odors.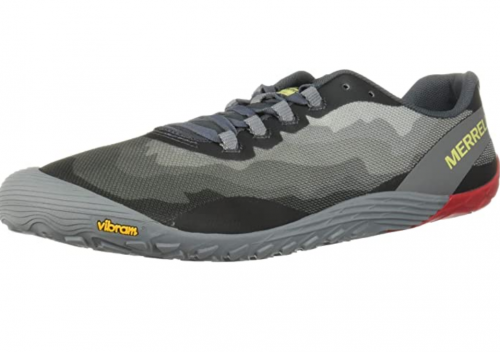 Barefoot experience
Supports multiple terrains
Ultra-breathable design
Lightweight
Not many color options
Not much arch support
It's no surprise that a Merrell shoe near the top of the list. Their parkour-friendly design makes them optimal for every motion. It has just about everything you need to run freely, jump tall, climb fast, and land soft. This pair will endure just about any freerunning performance.
The Merrell Vapor is made to provide a completely barefoot experience while running. An integrated microfiber footbed and a very breathable mesh build make this shoe as minimalist as it can get. With 0mm cushioning and 0mm heel-to-toe drop you'll forget you're even wearing them.
The Vapor Glove 4 allows you to perform any motion you need. Thanks to the TPU and mesh flexibility running and climbing have never been more comfortable.
The rubber outsole meant for trail running provides you with an all-terrain grip to provide enough versatility for almost any surface.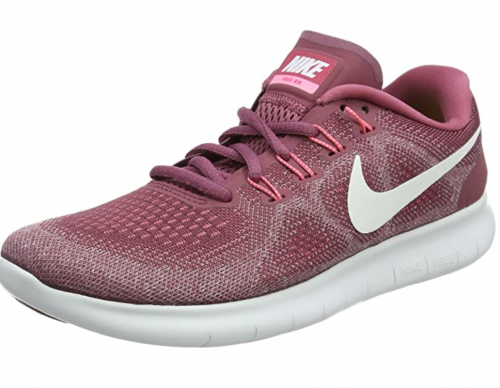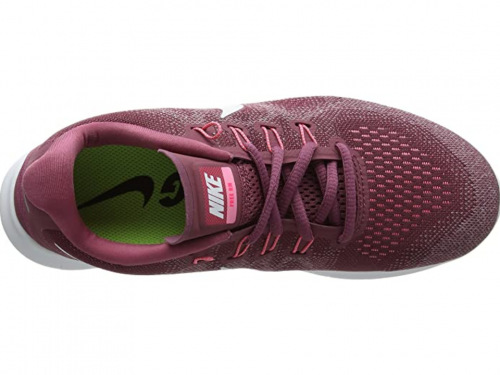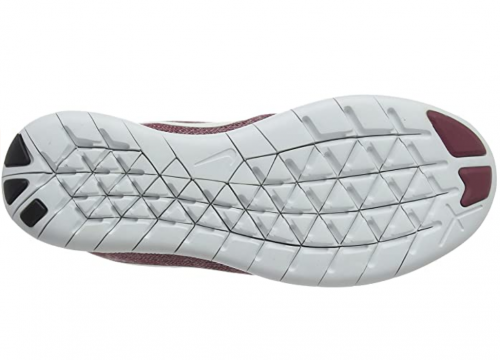 Fly-wire
Increased traction
Fashionable design
Optimized natural flex
There's no Nike shoe that doesn't support running. The features in the Free RN are exactly what you should be looking for in a parkour shoe. A specific outsole pattern provides great flexibility to optimize each gait and jump. Rubber advancements at heel and toe increase traction while maintaining durability at peak. Lastly, like most Nike shoes, they look awesome.
The Free RN 5 stays true to its name, arguably being one of the best flexible shoes from Nike so far. The tri-pod outsole pattern is specially designed to provide flexibility in the most natural way.
Forget about the traditional rubber midsole. The Free RN Nike parkour shoes have a Phylon midsole combined with two layers of cushioning to help you run and jump as hard as you want.
Much cheaper than most of Nike's shoes. Also a bit cheaper than the average price of the other products on this list. You're getting the functionality and great looks for a good price.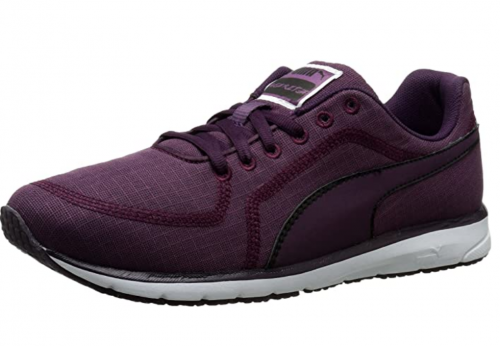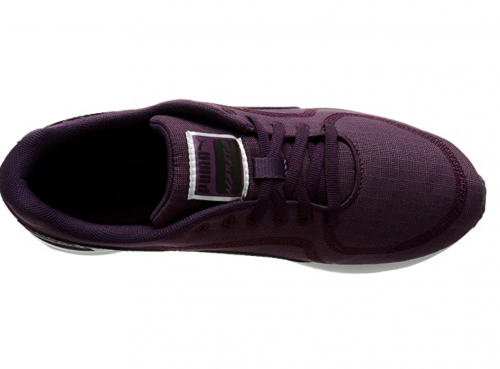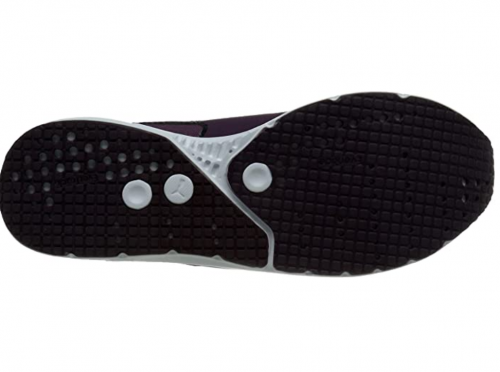 Geo-pattern mesh
Minimalist
EcoOrthoLite sockliner
HAR outsole
Lightweight (7oz)
PUMA has built quite a reputation with their aerobic models, which seem to be low-key parkour shoes. Packed with advancements on the outsole, sockliner, and heel, the Narita v3 parkour trainers are everything you need for freerunning. Maintaining comfortability and breathability at maximum, this running-optimized shoe is ready for intense activity.
The EverRide outsole is now equipped with an Evertrack rubber to increase durability and improve traction. Reducing the impact has never been easier with these freerunning shoes.
A breathable sockliner fused with EcoOrthoLite takes comfort to another level. The improved flow of air prevents heat from accumulating on the insole.
The Narita V3, like most Puma products, offers an outstanding quality: price ratio. This shoe is affordable and functional at the same time.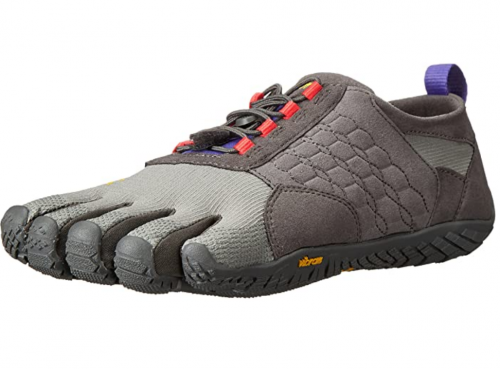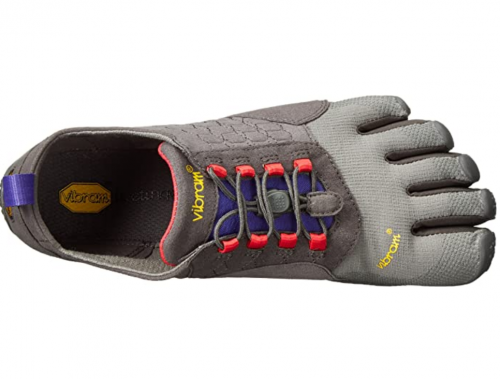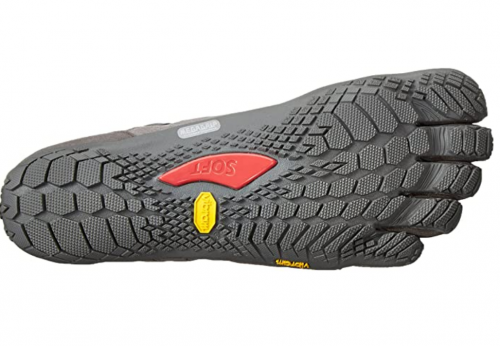 Spandex & polyester upper
Support on & off trail
Easy wash & air dry
Lightweight (6.34oz)
Off-road support, firm grip, and zero slippage. Run, jump, and climb concrete, wood, dirt, grass, and almost any other surface with these shoes. The elements are no match to you when freerunning with a pair of Trek Ascents.
As you can guess by the name, this grip doesn't mess around. The MEGAGRIP is originally meant for climbing, making sure climbers stay on the mountain. Though, it will grip to walls and other surfaces.
A polyurethane sole in combination with an anti-drilex sockliner and 4mm of rubber gives you everything you need to parkour. Slipping is no longer a thing when wearing a pair of shoes with these features.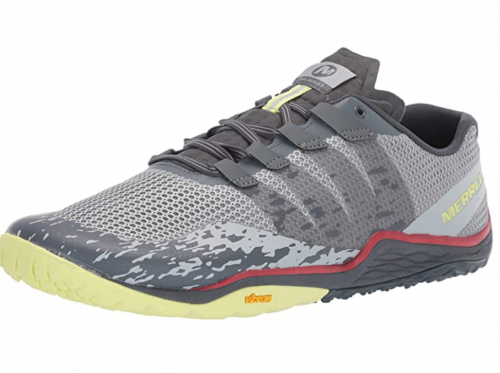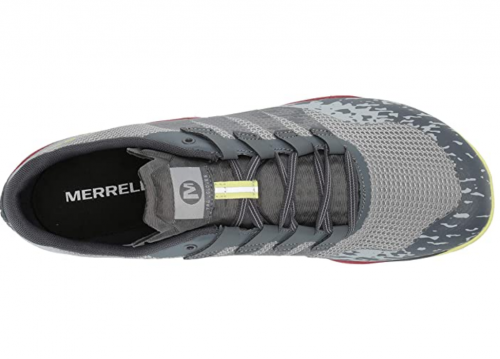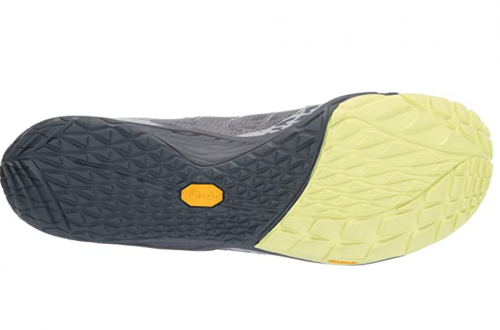 Vibram sole
Mesh & TPU upper
Trailprotect pad
Breathable mesh lining
The Merrell Trail Glove 5 shoe represent some of the best free running shoes for parkour. While originally designed as a running shoe, this option is durable and will allow you to perform well as they are flexible and move with your feet. Because of the moderate price point, you can purchase several pairs of the Merrell Trail Glove 5, one for running and one for parkour!
The sole is the foundation of why they are so great. They're made to bend with your feet while offering a certain amount of cushioning. This allows for you to feel your feet, and to control the way your entire foot moves.
The sole itself is made of a durable piece of solid rubber. This means it won't fall apart when you're climbing up walls, or when you land on the ground from a tall jump. The treads of the soles are fairly reliable. They add a moderate amount of grip to make climbing things like metal poles and steep walls easier.
The exterior allows your feet to breathe. It also remains protective enough to prevent harmful objects from damaging your feet. This makes the shoe capable of doubling as some of the best parkour gear and an everyday shoe. With the simplicity of the design, you can easily take these shoes from the streets to a restaurant and enjoy a dinner or date without worrying about your footwear.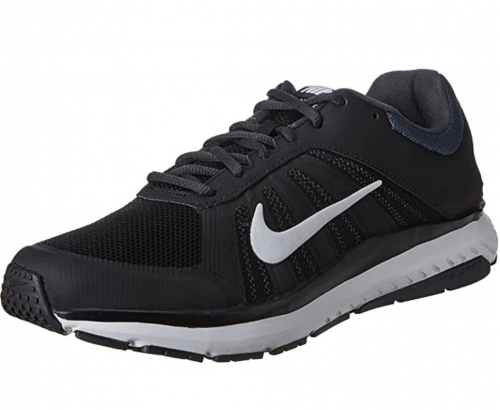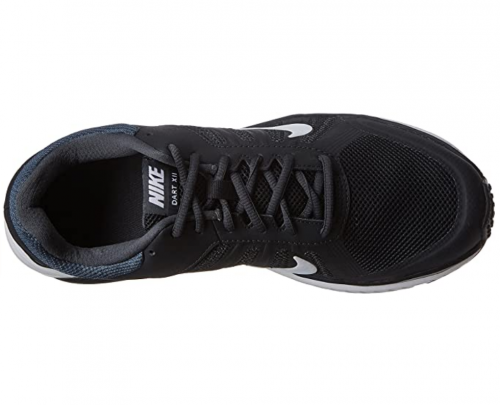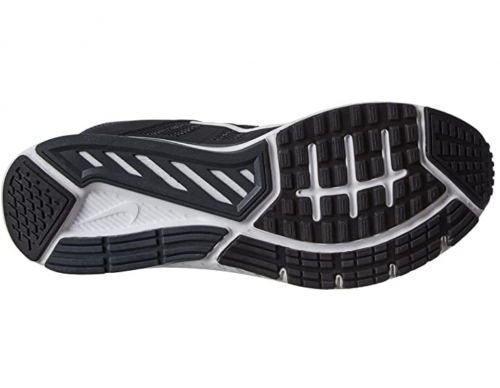 Synthetic & mesh
Molded midfoot saddle
Lightweight
Fashionable
Nike has once again combined efficiency with style in the Dart 12. This whole running shoe was designed thinking lightweight, and it hit the nail on the head. The supportive design makes running much easier than before, still delivering a barefoot touch. Know no obstacles to your parkour practice with the Dart 12 parkour trainers. Jump farther, run faster, and grip harder.
A saddle located in the midfoot provides a light and secure fit. The mold adjusts to your feet in a manner that shoe slipping is non-existent.
The outsole patterns split around different parts of the shoe to optimize flexibility. The heel, sides, and forefoot bend in a much more natural way.
The Dart 12 is considerably cheaper than other Nike shoes, and the cost is below the average of the products in our top 10. The materials of this shoe make it a durable investment.
Criteria Used for Evaluation

Flexibility
Anyone who has ever worn a pair of sneakers knows how important flexibility is.
Without flexibility, there's no running. As you can probably guess, there's no free-running without the "–running" part.
We looked for parkour shoes that flex as naturally as possible. A true flexible shoe should bend at least 40 degrees on the tip. Keep in mind that the only flexibility you need should be on the toebox. At the end of the day, that's where the anatomic shape of the foot bends when running. A decent parkour shoe has to flex without becoming an obstacle to other parts of the shoe.
Just like the grip, flexibility also plays a role in both jumping and climbing. Think of flexibility as swinging a bat. If you hit a baseball with a bat and stop the swing right after hitting, you're not making good use of your impulse. Instead, continuing to swing completely will build more impulse, and the ball will go further. This is exactly what happens when jumping.
To get the most out of each jump, the shoe must allow you to make good use of your momentum by flexing the toe box. The jump is very similar to the running gait; all the power comes from the flex on the final gait.

Durability
We know how important it is for everyone to have durable shoes.
No one likes having to throw away a pair of hard-earned money in a short time. However, shoes must be selected carefully when you're a parkour practitioner. The durability topic takes a twist when we're talking about freerunning. This is not an average aerobic activity.
Parkour shoes have to endure landings, jumps, falls, and even some scratches. Don't get us wrong; no shoe is meant to be damaged. However, certain materials are much more likely to tear or degrade with the slightest contact. This is the case of casual walking shoes. Because of this, parkour shoes are often related to other rough disciplines such as trekking and trail running.
The selection of materials is tricky, as it not only depends on their durability. Thick, heavy materials sure are more resistant, but good luck doing any parkour on those. A free-running shoe requires the right combination of durable and light materials. If the shoe sacrifices performance for durability, it's defeating the purpose of a parkour shoe.
We searched for the best parkour shoes that can pull through almost anything. Keep in mind that no matter how good the shoe is, there's no guarantee they'll live longer. When it comes to parkour, there's always a chance you'll snap them open at any point. Don't worry though; it's not common. Plus, we looked for parkour shoes made of the materials which are less likely to rip apart.

Shock Absorption
If you care for your heels as much as we do, then shock absorption is a major factor to consider.
When choosing parkour shoes, look for those which include impact-absorbing properties. Most features associated with shock absorption are found in the midsole and around the heel. This is because the heel is the part of the foot to first enter in contact with the ground.
But shock absorption techniques don't only protect our heels. They also protect our knees. We've seen some information on the internet about how shock-absorbing shoes are bad for knees. We'd like to clarify that impact-absorbing shoes will never be the original cause of knee issues. Any pain or harm on the knees or foot is because of a previous injury or an already existing plantar condition. Cushioning does not harm your body either, at all.
A shoe's sole would have to be abnormally elevated to cause any biomechanical irregularities in the ankle or knee. Running will never be the original reason for any bone or joint condition either unless the form is terribly wrong.
That being said, shock absorption stops a considerable amount of energy from reaching the heel. Performing parkour stunts without an absorbing shoe will bring a list of next-day consequences. These go from heel soreness to shin pain and knee discomfort.
Newer innovations have allowed shoes to use the impact absorbed to energize the next motion. However, this only happens when the motions are consecutive, like running.

Comfort
Comfortability is something you'll need in every running shoe.
It's a simple fact that you can't perform any athletic discipline properly if the shoe is uncomfortable. Shoes are no exception. Comfort is a must when you're considering running, jumping, landing, and climbing around.
Many factors determine how comfortable a shoe is. The major part goes to the materials, fit size, cushioning, and insole. Though, the materials have another sub-factor that also affects comfort: breathability. Materials that allow air to flow through the shoe build make a huge difference. It might not look important at first sight. However, you'll reconsider it once you feel like your feet are in a microwave.
Accumulation of heat is not only uncomfortable but also bad for your feet. It makes you much more susceptible to irritation and excessive sweating; which leads to humidity and bad odors. Shoes with an upper mesh structure, on the other hand, keep you fresh at all times. It does feel like feet are "breathing".
Protection is just as important as anything else on this list. Typically, the most protective shoes are those used for rough activities. It's another factor that makes trail running/trekking shoes good for parkour as well. When freerunning, you can't afford to lose balance because there was something on the floor and you stepped on it. This is where protection comes in.
The best parkour shoes have to maintain balance and a firm grip at all times. Trail running shoes that are made to endure rocks, dirt, and surface irregularities, are ideal for this. Users just can't run confidently knowing that they'll fall as soon as they step on something odd.
The factor that is mostly responsible for protection is unquestionably the shoe sole. Though there are other influencing elements, a firm sole is a must. At the same time, multiple factors affect the quality of a sole; we'll explain that below.

Midsole
The sole is one of the most important parts of a parkour shoe.
We'd like to say it's the most important, but there's much more behind a quality parkour shoe than a sole. It has an impact on a lot of other factors in parkour shoes. Long story short, a cheap sole will ruin even the greatest parkour upper design.
The sole is responsible for the quality of factors such as grip, flexibility, traction, protection, durability, and shock absorption. It doesn't determine them, but it does have a considerable impact. At the same time, many factors are responsible for the quality of a sole as we mentioned previously.
The first one is the sole thickness. The thicker the sole, the taller you'll be off the ground, and it determines the heel-to-toe drop. It's the height of the sole in comparison to the forefoot. With the trend of minimalist running shoes, sole thickness has decreased; but this doesn't mean that they're less efficient. In fact, we looked for those shoes that deliver greater performance with lower sole thickness.
The synthesis of new compounds allows manufacturers to increase efficiency while reducing the size, like AHAR. We recommend these compounds over traditional rubber.
The second factor is the outsole patterns. Many customers are unaware of the real purpose of outsole patterns. While they might seem like a fancy thing, at first sight, their goal is functional. Those patterns are designed to prevent slipping and improve grip, and they improve the contact with (and against) surfaces.
Trail running, trekking and climbing have sole patterns that stand slightly out from the sole. This is so they can engage in off-road and rocky surfaces. These soles come in handy for off-road parkour experiences. They also improve climbing (rope, walls, etc.).

Weight
The weight of a parkour shoe determines the ease the performer can move around with.
All shoes have adopted a minimalist and lightweight approach, and parkour was no less. To make each motion smoother and lighter, parkour shoes should be as lightweight as possible. While still maintaining a steady structure, that is.
Materials compose the weight of a shoe altogether; there aren't any other contributing factors. For this list, we selected shoes that provide a lightweight approach while still meeting other standards. Fortunately for athletes, advancement has created new materials that are more efficient than the traditional ones while being lighter.
There's a race between manufacturers to see whose shoes weigh one or two fewer ounces. Don't struggle to get the lightest ones on the market; as long as they're light, they're fine. Keep in mind that the materials need to meet other factors besides lightweight-ness. For instance, breathability is a standard feature amongst lightweight materials. There's no point in a lightweight shoe if it blocks any air from flowing through.
Expert Interviews & Opinions
Most Important Criteria
(According to our experts opinion)
Experts Opinion
Editors Opinion
Users Opinion
By Default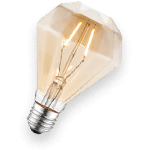 The Next Ninja Warrior
Although free running and parkour have taken off in recent years, they've been around for decades with movement enthusiasts. Springing over obstacles, bounding off walls, and hurdling across gaps demands some serious athletic ability.
In recent years, the sport has gained notoriety, with organized group activities and events, such as the Ninja Warrior series. This event combines several technical physical challenges such as running, climbing, strength and agility, into one obstacle course.
If you're interested in taking your parkour abilities to the next level, check out your local area for a ninja warrior specific type of gym. Usually, these kinds of gyms will have trampolines, climbing walls, and several other obstacles found in the Ninja Warrior courses to train on.
Finding Your Style
Having a great pair of parkour footwear is just part of the equation in the sport. Your footwear should support the aspects of parkour that you love to train, and help keep you going longer as well as protect you.
Take time to consider how much jumping and landing you'll be doing, versus other strength specific training utilizing the upper body.
If you're planning to be running more than gripping the wall, something with a bit more cushion may help you along!
If you're planning to tackle wall climbing during your training, look for something with a grippy textured sole.
Frequently Asked Questions
q:

How should parkour shoes fit?
q:

How often should I replace parkour shoes?

a:

As soon as the performance of the shoe is being affected by degradation.
q:

Are parkour shoes expensive?

a:

The same as sports shoes. Most of them are running sneakers at the end of the day.
q:

From what height can I land with these?

a:

We wouldn't recommend going over 12 feet. Though proper training and landing form will support higher stunts.
q:

Why shouldn't I pick light colors?

a:

Parkour is a messy sport. Light colors simply degrade faster and more notably
q:

What other activities can I use parkour shoes for?

a:

Depending on the sole they may work for trail running, mountain climbing, trekking, and sports that involve running or jumping.
q:

What parkour shoes are the best?

a:

Our recommendation for parkour are five-finger shoes, preferably trail running ones.
q:

What kind of closure should parkour shoes have?

a:

The best option would be slip-on shoes, and the second best would be velcro. Though, shoelaces are fine as long as they provide a secure fit and are short.
q:

How to make parkour shoes?

a:

Almost any shoe can become a parkour shoe if you replace the sole with a quality running one. Though, the rest of the build should follow our recommended criteria above.
Subscribe to our Newsletter