10 Best Books that Discuss Shoe Designers
In a Hurry? Editors choice: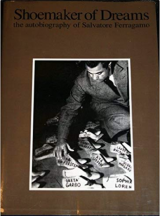 Test Winner: Shoemaker of Dreams

Every aspect of what people of today wear has been contributed to by some of the most
iconic designers.
The fashion industry is cut throat but the pressure of that culture produces some of the most forward-thinking footwear that penetrates markets globally.
Yeezys
alone single-handedly changed the infrastructure of sneakers as a whole. He designed a more comfortable shoe using gummy soles and a revolutionary design. This article focuses more on contemporary designers that revolutionized the industry and created books that go from the whimsical and to the downright shockingly extravagant. In
high fashion
knowing what's inside the mind of iconic designers can mean the difference between a lucrative career and a mediocre existence in the industry.
Standout Picks
Criteria Used for Evaluation
Top 10 Picks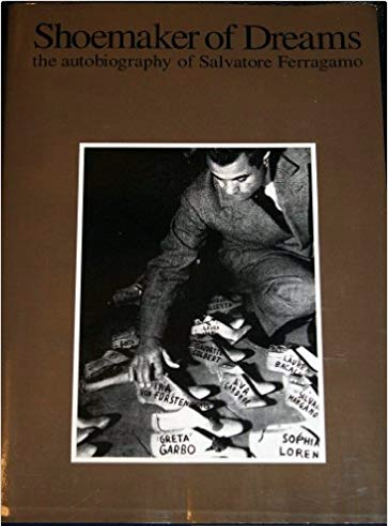 Salvatore Ferragamo was popular around the roaring '20s and left behind an undying legacy. People till this day still wear and rave over this spirit of this brand. The classic appeal of Ferragamos creations cannot be overlooked. Being 11th of 14 children, coming out of Italy and making his mark by working with celebrities from glamourous old Hollywood, is a staggering legacy. Till this day the brand is run by family members, continuing to be the jewel of the Ferragamo lineage.
This item is in-depth when it comes to uncovering the life and feel of the era Salvator Ferragamo lived. Although he isn't American, he has a magnificent story of overcoming that American culture embraces and embodies. He actually made his first pair of shoes and the rest, as they say, is history. This is a great product for those who want to explore the mind of a genius and be completely enveloped in a world of shoes. This is a very honest and inspiring autobiography, revealing the courage of a man with a vision, who made his mark on the fashion industry forever.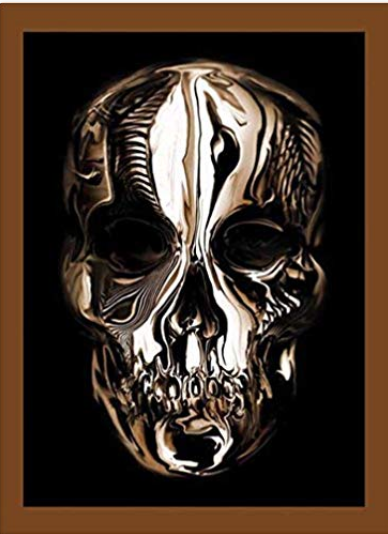 Alexander McQueen is a visionary in his own right. This is one of the most iconic creators to ever challenge and change fashion standards. This man was a fiery individual who passionately and tirelessly worked to break traditions and inspire the world. His inspiring run-way displays were avant-garde and highly anticipated by those who follow fashion everywhere.
Savage Beauty was an exhibition piece that was inspired by the original display at the Metropolitan Museum in 2011. This is a brave review of inspiring measures that this artist would take to display his love of death and fantasy. This edginess was unheard of before this time and this artisan would not be silenced. The art in this work marries sexiness and taboo's related to death and darkness. This mentality created elegantly sleek appealing displays that re-defined fashion in a way that it would never be the same.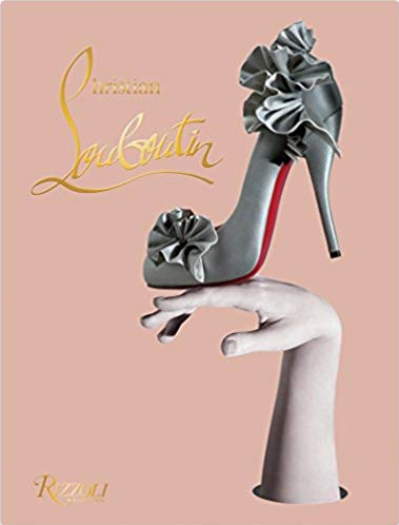 The iconic red bottom shoes celebrities and fashionistas clamor over were designed by this pragmatic designer. Starting his first boutique in 1992 after working with Chanel and Yves Saint Laurent his journey began. This book is the first of it's kind having pop-up designs and intricate detailing about this pioneers early life and stunning images. This book also offers intricate detailing when it comes to the fetish line collaboration and early lines leading up to the signature red bottoms and insanely high heels.
This hardcover is actually one of the more moderately priced high fashion artworks. These kinds of books tend to be expensive because of the amount of priceless information they contain. The innovative pop-up isn't typically used for designs like this and some pages are even gilded. This item is an artistic creation as well. The images contained in this artwork are elegant and all 120 designs have been cataloged in chapter 6 of this item. This work has been very thoroughly researched and the images contained in this work are rare. This product gives a very thorough and complete picture of the man who creates fashions that are highly regarded and desired by people everywhere.

4

. The Boots That Made History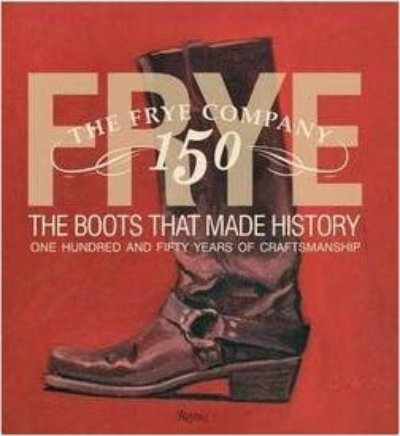 Frye boots have been worn by some of the most famous faces including the stunningly beautiful; Julia Roberts. These amazing boots have been loved into today. These boots have very quaint beginnings and managed to find themselves in the spotlight. These were designed for a day laborers and blue collar workers. The authors of this work have backgrounds in architecture and design themselves.
This is a true American story with humble beginnings and becoming an iconic boot worn by celebrities and workers alike. Fashion can really bring people together especially when an item is functional as well as fashionable. The craftsmen at the Frye company have worked hard to keep the tradition of authentic shoemaking alive. This product does a great job of covering the early history of this brand and showcasing the many ways in which this product is worn. This brand has been consistent in developing newer materials and creating new patterns, even developing innovative machinery.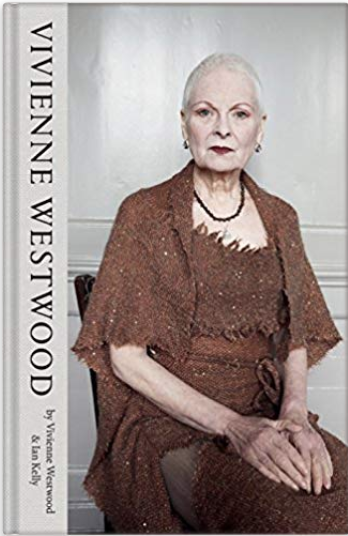 Many of the designers on this list are icons in their own right, and Westwood is no different. She was unafraid to walk to the beat of her own drum inspiring punk wear for generations to come. Vivienne Westwood is over 70 years old now and this is the only memoir she has produced that gives in-depth details to her rise as a designer in the industry. She discusses her early life, what inspired her and what the struggles were during her climb to success.
Imagine in an industry where models come and go like the change of the breeze and trends are constantly changing, having a career that spans over 5 decades. That is the testament of this culture-changing innovative creator. Being a trend setter and not a trend follower is the mark of a masterful designer. The trends she started were shocking and ridiculed heavily by the fashion industry of this time period. No matter how outlandish or "vile" her creations seemed times were changing and her creations would undoubtedly take center stage. These fashions are now highly desired and widely anticipated. Vivian is a masterful creator with the ability to step outside of the box and have the world watched in shock and awe.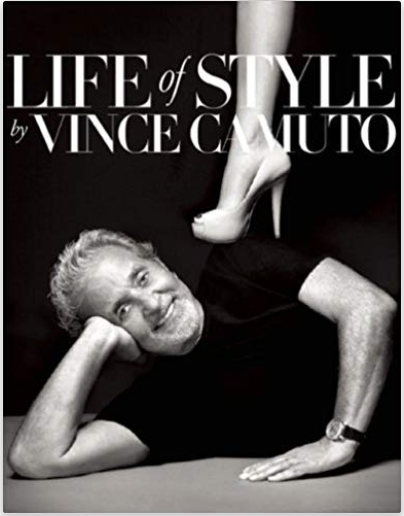 Vince Camuto is a New York native, with parents that immigrated from Sicily. He comes from a family of artisans, his father being an artisan himself. Undoubtedly it has been these early influences that have produced the visionary that gifted the world with so many elegant creations. In the early 1960's he moved into the shoe manufacturing business and over 17 years later the iconic Nine West was born.
This product is beneficial for those who want to understand in-depth what it takes to brand multiple companies and see exclusive sketches. This particular artisan had a love of home; all three of his estates were meticulously crafted and designed with his own vision. Pictures of these estates are added into this book to show a little more about the personal life and broad vision of this creative entrepreneur. This item also gifts the reader with exclusive sketches and never before known details about the visionary's life. Those who have an inclination for creative works will love exploring the life, mind, and passions of a man who came to define his personal style in a fabulous fashion.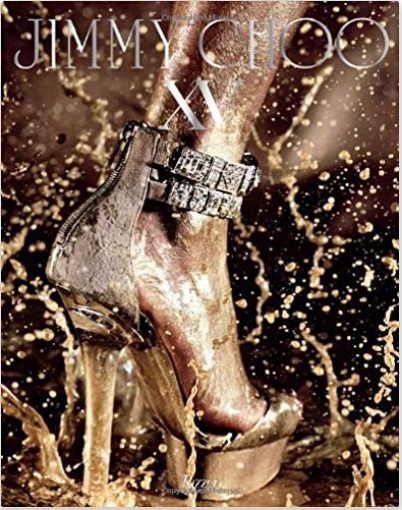 The cover of this book says it all. Featuring a stunning cover image that seems to drip of glamour and success. Jimmy Choo is a favorite among celebrities and even princesses. Tamara Mellon created Jimmy Choo in 1996 and has captivated the minds of fans ever since then. Jimmy Choo designs always seem to have an element of glamour mixed with fantasy. These shoes bring the wearer to a different realm altogether.
Mellon not only created beautiful items but has also has proven over and over again her keen business sense. This product not only features paparazzi snapshots but sketches and designs as well. This is a great product to give as a gift to shoe lovers and aspiring creators that want to read the history of the brand, as well as, getting inspired and passionate about their work. While this product does get into the history of the brand and thoroughly chronicles successes of the brand it does not really get into some of the archived designs. Those who want to understand the inner workings of building a successful company and be inspired by red carpet attire of years past.

8

. Fleeting Gestures and Obsessions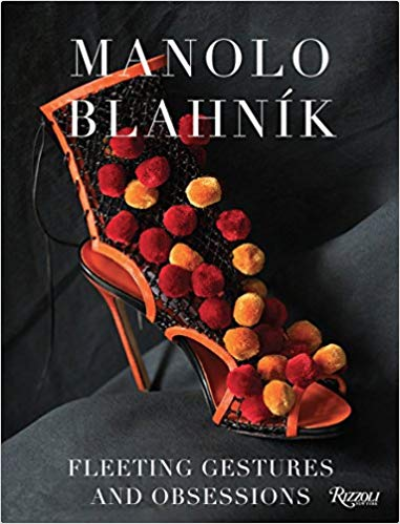 Early 2000's popular culture and any Beyonce fans will remember how popularized Manolo Blahnik's became in that era. They were sung about, coveted and copied fakes were everywhere. Everyone had to have the timberland inspired shoe that was innovative and unique. There was a literal craze that all high-fashion brands enjoy at one time or another. This product offers one of the most in-depth looks into the mind of a creative genius.
This book was written by the daring creative, who pushed architecture and design to new even more inspiring limits. The sheer creative and mental capacity it takes to design over 30,000 shoes is staggering. This is what made this man a legend in the world of footwear. This work features conversations Blahnik's has had with many different prestigious people of varying backgrounds. This line of conversation brought out the best this man has to offer and really showcased his razor-sharp focus when it comes to creating his works. These high-end creations are not for the faint of heart or light in the pockets. Each creation, every sketch, and every detail of every item produced has come from the mind of this man. He has always been his company's only designer and has given life to the layered thought he projects onto his love projects.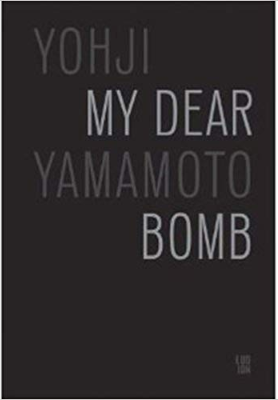 No great story has ever been told that didn't have something to overcome. Some of the greatest people that have ever lived have overcome hard times. When Yohji Yamamoto was placed in a position that he could give up or preserver he chose to become the designer that many have come to know in love. Draped in all black he is an elegant creator with refined tastes and flair.
Life is unpredictable and there are times when that unpredictability will test an individual and push them to their destiny. He went bankrupt in 2009 after a series of bad investments. He never gave up his vision but re-evaluated things and came to a space that his dreams would be given new life. This creator has a knack for the way fabrics lay on a human beings body and move with the rhythm of life. This product is a series of memoirs and conversation that is unapologetically honest, giving this work a feeling of closeness and understanding the mind of a master and immoveable spirit.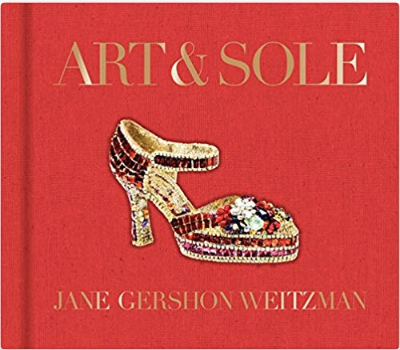 This is a different kind of book for art connoisseurs. This product focuses solely on footwear and the inspiring collection of Stuart Weitzman's commissioned Fantasy Art Shoe series. These items are created with a more artistic line of vision. These various artists are the favorites of the fantasy art collection. This brand has created some of the most expensive shoes in the world. It's not always the price that is staggering but actually the vision that has captivated minds.
This piece catalogs the fantastic visions of various creators by Stuart Weitzman's, very own trusted life partner, Jane Weitzman. This isn't a history piece or an in-depth description of every shoe. It's a passion piece for those who want to see the art in its entirety without all the extra wordiness many written works display. This is a minimalist display of items that are so extravagant in their uniqueness, that they need no introduction. The end of this written work simply states the artists involved with which shoes and their contact information. These are items that were displayed in Jane and Stuarts flagship store, these being their favorite constructions. This happens to make a very good coffee table book and is very elegant in its construction, leaving a lot for the imagination to be inspired too.

Subscribe to our Newsletter