Best Beach Shoes and Sand Shoes Reviewed & Rated
last updated
Aug 20, 2019
With so many different options when it comes to footwear for the beach, it is a very personal decision for what will be right for you. There are sandals for those who like to be very active and explore, and there are other options for people who want to look stylish or just simply be comfortable. No matter what your ideal beach day looks like, there is certainly a pair of beach shoes that will make the day comfortable and fun.
In a Hurry? The best beach footwear after 13 hrs of research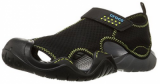 Crocs Swiftwater
Why is it better?
For Water Sports
For Beach Running
Non-Marking Outsole
Slip-Resistant Outsole
Built-in Midsole Drainage
In a
Hurry? Editors choice: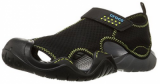 Test Winner: Crocs Swiftwater

13
Researched Sources
1970
Reviews Considered
13
Hours Researching
18
Products Evaluated
Drainage
Breathability
Durability
Features
Flexibility
By Default
10 Best Shoes for Beach Walking
Criteria Used for Evaluation


Drainage
When you're going to the beach (or any other environment involved mostly with water) you want to count on beach footwear that allows water to exit. You'll inevitably get some water in your shoes regardless of what you're doing on the beach. Two things can happen: it stays in both of your shoes clogging them or it drains.
Long story short, shoes suck when they're filled with water. You'll lose every sense of the grip, the sensibility of the underfoot when walking, support, and internal traction. It's just a mess. The best beach shoes are those that count with an effective draining system that removes most of the water once they're not submerged anymore.
This can be done in a variety of ways. For instance, the Speedo Hydro Comfort 4.0 counts with a built-in drainage port within the midsole. This channel allows the water to flow freely in and out of the shoe. It's important to note the height of any drainage ports in the shoe; if they're too high, the accumulated water below the channel won't be able to exit.
At the same time, openings and other perforations contribute to the drainage. Basically, the more openings there are, the easier the shoe will drain. A mesh upper build is a big contribution to easy drainage, whether it counts with mesh panels on the lower portion or just made entirely from mesh.
For this guide, we evaluated the ability of a shoe to drain based on two criteria: efficiency and speed.
Beach shoes need to allow drainage of any water collected in the shoes.
Good beach shoes should have an effective drainage system usually located within the soles.
Drainage ports that are too high will not be able to release water below the port channels.
Mesh construction helps to contribute to water drainage.
The drainage needs to be quick and efficient.
Efficiency
Normally, something is called efficient when all of its components work together in an optimal way. However, to differ it from speed, we'll refer to efficiency as the ability of the shoe to drain out most of the water. A shoe that doesn't manage to drain most of the water would be inefficient under this criterion, and the other way around.
What makes a drainage system efficient is the number of ports there are available for water flow. If there's just one draining channel, water won't exit as fluidly as you would need to partially dry the shoe. But it's not all about the number of channels; their location is a key factor in determining the efficiency.
As mentioned before, you should avoid any beach footwear that focuses on the upper portion of drainage. You want any ports to be located as low as possible to ensure that there won't be any remaining coats of water within the shoe. At the same time, the best beach shoes count with other drainage methods located in different regions of the shoe.
If you were to put to drainage ports one next to the other, water still wouldn't flow out as optimally as it could. Get two openings on each side of the shoe, however, and water will make its way out before you notice.
Efficient drainage refers to the shoes ability to do so.
The more drainage ports, the more water that gets released.
Location of drainage ports contribute to the efficiency of drainage.
The best drainage ports are located low and throughout the shoes.
Make sure the drainage ports are on both sides of the shoes and not one-sided or super close.
Draining speed
For normal users who are just going to the beach to relax or do recreational activities, the draining speed is not a paramount feature. However, sports that involve getting in the water and back out a call for a faster draining speed. This is because any water within the shoe will obstruct your feet in any sort of performance outside the water.
The sooner the water exits the shoe, the better. Once most of the water leaves the shoe, you'll regain inner traction, stability, and all the other abilities you lose when your shoes are full of water. As the sport gets more competitive, you'll want the water to leave even faster – as soon as possible.
To achieve this, you should opt for bigger drainage systems. However, every other aspect of drainage contributes to its speed really. Just like with the draining efficiency, increasing the number of openings will also translate into faster drainage. Drainage speed and efficiency go hand in hand; they're determined by nearly the same factors.
For light and easy water activities, drainage speed is not the most important feature.
Water activities that are very active, hard and sports-like need quick moving drainage.
The larger the drainage system, the faster the drainage.


Breathability
Some users make the mistake of thinking their feet won't heat on the beach because they're near water. Don't get it wrong, heat will have an impact on your feet wherever you are if your shoes are not adequately equipped. Although water is a great refresher, you shouldn't depend on it to help your feet cool.
Our body produces its own heat, and it increases the more we move. This includes our feet. When moving or playing on the beach, our feet will start to generate heat. If they're trapped by closed shoes, heat will start to accumulate. At the same time, this will cause our feet to generate even more heat themselves and so on until you get in the water.
Some may think that it's unlikely to come across a shoe meant for the beach that isn't breathable, but you'd be surprised by how many there are. Breathability and drainage also go hand in hand because of a very simple reason; water and air will mostly flow through the same channels and openings in the shoe.
A shoe that lacks a proper drainage system is likely to lack breathability too, but this is not always the case. Breathability and drainage have a lot of things in common, including the features required to optimize their flow. However, air is easier to handle when it comes to footwear because it will flow through any opening regardless of its position or height.
Mesh upper builds guarantee the breathability of the shoe. The upper build plays a massive role in the breathability of a shoe – some would even argue it's the most important role in it. This is simply because the upper is normally the biggest (or largest) portion of the shoe. If it's closed, air will lose most of the space through which it can flow freely.
Breathability is important in beach shoes as your feet will generate heat when wearing beach shoes.
Breathability and drainage ability overlap each other in many ways.
The air flow of the beach shoe will use the same channels the water drainage uses.
Mesh upper builds of beach shoes give the best breathability.
Targeted breathability
Air will flow through the shoe regardless of where it enters from. However, this doesn't mean that one flowing channel is enough to make a shoe breathable. Certain zones of our feet suffer more when exposed to concentrated heat. This is not necessarily because they're more delicate, but because they undergo many other things at the same time.
For instance, our heel isn't particularly delicate, it's the hardest spot on the foot in fact. However, it has a role in many natural processes like shock absorption that put stress on it. If on top of the stress generated by other things, the heel starts to suffer from overheating, bad news is certain.
The best beach shoes count with strategically located breathing panels (when they're not breathable all around, that is). We advise going for shoes that count with targeted breathability around the Achilles tendon, the upper foot, and the sides of the shoe (for the arch). Irritation around any of these areas will result in your performance and comfort going downhill.
If you can, choose beach shoes that are breathable all the way around the shoes.
If not possible, choose beach shoes that have smartly placed breathing panels.
Breathing panels located around the sides of the shoe (arch), the upper foot, and the Achilles tendon provide the best performance and comfort.


Durability
Who likes buying shoes that come apart way before they're worth the money you put into them? Nobody. You already know this, of course. However, what most normal footwear users don't know is how to approximately determine the durability of a shoe.
Do keep in mind that the durability of a shoe is unpredictable, as there is a huge amount of influencing factors. Something as simple as exposing your shoes to the sun while letting them dry may affect the properties of the materials and thus their durability. Not to mention that no matter how good a shoe is, you may simply have an accident and break them. The thing is how many accidents can the shoe sustain?
Most crappy shoes can be easily avoided by a thorough examination. You'd be surprised by the number of defects you'll find in footwear by taking a close look. Before purchasing any shoe (or upon delivery), inspect it completely; touch everything you feel like touching and look all around it.
A lot of shoes come with issues on the stitching and the sole gluing. Make sure it's not threaded irregularly and the sole is properly glued. The most common signs of a cheap shoe are low-quality, uneven stitching and glue marks around the midsole. The best beach shoes are put together with quality materials.
Don't think that buying a shoe from a big brand makes you immune to defects. Adidas, Nike, Puma, and all other footwear titans make defective products every once in a while. If by luck you picked one of those defective items, examining it will save you from a pretty unfortunate experience.
When it comes to the functional aspects of the shoe, these are the features to keep in mind while evaluating the best beach shoes:
The durability of any shoe is unpredictable and many different factors can contribute to the breakdown of a shoe's durability.
Prior to purchasing or right after receiving via delivery, inspect the shoe with great detail.
Stitching and sole gluing are the two biggest problems with shoe durability.
Low-quality shoes have uneven stitching and glue marks visible along the midsole. Even brand name shoes suffer from defects and durability problems.
Material resistance
It's a no-brainer; the materials from which the shoe is made have a direct impact on its durability. Buy crappy materials and you'll get a crappy shoe. You're obviously not going to pick materials that you know are bad. However, some users aren't able to determine which materials are the right choice for beach shoes.
For instance, mesh is an extremely popular option amongst beach shoes. No wonder why; it's breathable, it allows water to drain and whatnot. However, mesh alone isn't a good material for the construction of an upper build. Materials like air mesh are really thin and fragile, and thus very likely to rip or break upon the first few abrasions.
Air mesh certainly is cheaper, but it lasts way less alone. Try to get your hands on beach shoes that reinforce their mesh with another compound. The Vibram Signa, for example, makes use of a stretchy polyester compound as upper build mesh. The shoe breathes, drains, and more importantly, won't break so easily.
Lastly, make sure you're getting beach shoes when purchasing. Certain water shoes that are meant for the pool or fresh water are not suitable for the beach. This is because the sodium chloride and other compounds found in saline water may affect the properties of certain materials. Ask if the shoe materials are suitable for salt water.
Shoe materials help to determine shoe durability.
While popular for beach shoes due to its breathability, mesh construction is thin and fragile (that's why it's mainly upper build only).
Reinforced mesh (mesh combined with another compound) can be much stronger and provide better durability.
Pool shoes or freshwater shoes are usually not the best choice for the beach as the salt will easily break their materials down.
User care
In an overall look, there are two main things that determine the durability of a shoe. The first one is the quality of the shoe itself and how it's put together. The second one is the attention that the user gives their shoes, and how they use them. The cheapest of shoes can be durable in the right hands, just like top-notch shoes can break on the first use when used incorrectly.
The first step to proper usage is knowing what your shoe is capable of. If the upper build is entirely made from air mesh, then you know you're not going anywhere near rough environments. You may get away with using a shoe for another activity different from the original purpose of the shoe, but know that your footwear is at risk depending on what you do.
Washing shoes is a big role in the durability of a shoe. Normally, washing them won't really make them last longer, but it does help make the shoe look newer. Although looks aren't related to performance, we all take them into consideration when buying shoes. Don't wash them and you'll have the opposite; new shoes that look old.
But, once again, the beach is a different environment. It's important that you clean your shoes with fresh water once you're done at the beach. Regardless of what the shoe is made of, it's not ideal to leave all the salts and compounds from the beach sitting on your shoe. Wash away as much saline water as you can, and take advantage of the opportunity to clean the sand as well.
Most importantly, how you care for your shoes determines their durability too.
Knowing your shoe is knowing its material and construction. You're less likely to make unfortunate mistakes in the shoe's wear.
Keeping shoes washed doesn't necessarily improve durability but will keep their looks up to date.
Always rinse or wash your shoes after time at the beach. The salt and sand will eat away at the shoe's material compounds.


Features
Two things can be understood by performance features; the basic qualities that are required for any shoe to function properly, and the features related to a specific sport or performance. In either case, performance features are things that should always be present in your shoe, no matter how vague their original purpose is.
When looking for the best beach shoes, you should keep in mind the things you'll use it for. If you are likely to practice a beach sport, examine the shoe to see if its qualities meet the requirements of your sport. For example, if you're planning to do some running on the beach, your shoe should count with a shock-absorbing, flexible midsole.
It's important to remember that neutral beach shoes aren't meant for any specific sport. Thus, you'll get much more out of your performance by buying a pair of shoes specialized in such activity. But we understand that for most users it's not practical (nor affordable) to have a bunch of shoes laying around for each action they perform.
Don't get it wrong, though. Beach shoes are perfectly capable of delivering performance features. The Vibram five-finger by Signa is an ideal example of our previous statement. It's not originally designed as a shoe for the beach, but neither are most shoes that are the best choice for the beach.
Like we mentioned before, some features should be present in every shoe. We'll provide you with insight into each of the basic abilities that should be present in a beach shoe for it to function correctly and comfortably. Keep in mind that, for specific activities, these features may increase, decrease, or not be present in that type of shoe. For instance, all shoes should be flexible; but rock climbing shoes count with a stiff, non-bending sole.
Remember that there are a huge variety of shoes compatible with the beach. The Zhuanglin Aqua and the Easy USA Wave are both beach shoes, but one resembles a running shoe and the other a surfing one, respectively. In general, the best beach shoes count with the following performance aspects:
Performance features help shoes to function correctly.
Depending on sport or activity, shoes can have specialized performance features.
Keep in mind what kind of activity you want to use your shoes for to determine which performance features to choose.


Flexibility
Unless the circumstances of a specific sport say otherwise, a shoe must always feature a certain amount of flexibility. Without a flexible sole, we won't be able to perform some of the most basic human motions correctly, like walking. It's not an option, and in the case of neutral footwear it's just not up for debate – our feet are naturally meant to flex and bend as we walk.
A shoe that prevents our feet from moving naturally is no good. If the sole is not flexible, the foot will be confined to the space within the inner build. This space is generally just big enough to fit our foot in there, but certainly not big enough to flex or arch.
Our arches can suffer a lot of tension from the lack of flexibility in a shoe; even worse if the shoe lacks support at the same time. Being one of the softest spots in the foot, it'd be unwise to expose your arches to the stress caused by an unnatural walking form. Realistically speaking, walking without bending your feet is just abnormal – even if it's physically possible.
The beach shoe needs to be flexible to provide natural movement of the feet.
In beach shoes, your feet need to be able to bend and flex.
The less flexibility, the more your arches will suffer.
Expert Interviews & Opinions
Most Important Criteria
(According to our experts opinion)
Experts Opinion
Editors Opinion
Users Opinion
By Default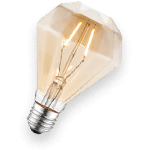 Beach Safety
Everyone loves a trip to the beach, for the warm sun, crisp cooling water, and peaceful surroundings, as well as fun excursions you can take. To make the best of your day in the sun, make sure to wear sunscreen to avoid any bad burns that could ruin the rest of your time there, and stay hydrated throughout the day so you can keep enjoying your time there!
How To Spot A Rip Current
Rip tides are areas in the ocean that have a tendency to forcefully pull sand back into the ocean. They can occur when storms have been through the area that cause stronger than normal currents.
You can spot a rip tide by scanning the area where the beach meets the sand, and observe any cloudy sandy areas of water that seem isolated. The cloudy area of water could be sand and water rushing back into the ocean due to strong current. Sometimes these areas also have white cap water or churning water, so be on the lookout!
Other Factors to Consider


Support
Support is also one of the most ignored (or unknown) performance aspect of shoes. The support of a shoe may not play a vital role in performance, but it does take a very useful task. Its purpose is to hold our steadily in a natural position when possible; this prevents the foot from assuming an irregular stance and potentially hurt itself.
The most known support element is the arch support. It's a small bulge on the side of the insole that allows our arch to rest. Depending on your anatomy, you may need a higher or lower arch support, but it's utterly important that it's present in the shoe. If not, the arch will be in a tense position throughout the day. Knowing that delicate tendons run near our arch, it wouldn't be wise to leave it exposed.
But support is not limited to the arch. Support is the compression of the materials against your foot, think of it as the feature that locks the fit. A good shoe should support the foot from all directions, this includes the ankle, the heel, the upper, and the sides. Any element that brings the shoe and the foot together is contributing to the general support.
When we tie our laces, for example, we're bringing the materials together around the foot. Not only that, but we also add pressure to the tongue in a manner that it compresses the upperfoot.
Support is beach shoes is very useful and much needed.
Support elements in beach shoes help to give us a natural, balanced stance.
Support for the arch is the best known and will help to reduce tension and protect the foot tendons.
A quality beach shoe should support the complete foot and help to give a snug but comfortable fit.


Shock Absorption
Some users think of shock absorption as a feature needed just in running shoes and high impact activities. This is partially true; the more impact there's involved in your activity, the greater shock absorption should be in the shoe. However, this feature is not limited to high impact activities. In reality, we suffer stress from impact during nearly every task we do.
Something as simple as walking generates an impact, as small as it may be. It's barely noticeable if you take a couple of steps because a small portion of stress won't bother feet. After walking for a full day, however, your heel can be exposed to quite a deal of stress and shock. Each little impact will add up at the end of the day.
If on top of that we add those scenarios in which we run or jump casually at the beach, we may be talking about even greater amounts of stress. Because of this, it's important to feature at least a minimal extent of shock absorption. Keep in mind that so far it's impossible for a shoe to absorb all impact; residual shock will always make it to your foot and beyond. The idea is to minimalize as much of it as possible.
Regardless of activity, your feet suffer from stress and shock.
Little activity impacts build up throughout the day.
Your feet can take in even more stress and shock at the beach since you are more likely to be active.
Shock and stress will never be completely eliminated from your feet but a good beach shoe should minimize it as much of it as it can.


Bottom Line
With so many different options when it comes to footwear for the beach, it is a very personal decision for what will be right for you. There are sandals for those who like to be very active and explore, and there are other options for people who want to look stylish or just simply be comfortable. No matter what your ideal beach day looks like, there is certainly a pair of beach shoes that will make the day comfortable and fun.
Frequently Asked Questions
q:

How to wash beach footwear?

a:

There are two scenarios in which you should wash your shoes. The first one is as soon as you leave the beach; soak your shoes in fresh water and keep them exposed until most of the saline water has left the material of the build. Leaving salts and sand sitting on your beach shoe is no good.

If your shoe is just dirty, then you may proceed to use warm water to wipe the dirt off. If it's holding onto the shoe, add soap to the water and then apply the mixture to the spot or dirt. Let it sit for a minute or two and then wipe the mixture off. If the dirt fades but doesn't come off, repeat the process.
q:

How should shoes for the beach fit?

a:

That really depends on what you'll be doing at the beach. A beach shoe meant for chilling and relaxing on the sand and water aren't really supposed to have a determined fit. They're just chilling shoes. However, a little of support is always good to help your foot stay together with the shoe.

In the case you're performing any sports at the beach, you should worry more about the fit. Like any performance shoe, it should fit slightly tight and with a decent level of support. Needless to stay, the shoe should be true to your size, not bigger, not smaller.
q:

Where to buy beach sand shoes?

a:

Just like with any other footwear, beach shoes can be obtained from retail stores and online shopping platforms. We personally recommend Amazon, as we've already taken the time to evaluate the best prices from the most trustworthy sellers for each of the items. This not only guarantees a better price, but also the authenticity of the products.

Additionally, you're much more likely to find what you're looking for through online platforms. When it comes to the internet, the variety of products is nearly infinite, as opposed to retail stores that depend on a specific stock.
q:

What are good beach shoes?

a:

Good beach shoes are those that meet most of the criteria we've explained in this guide. However, at the end of the day, the only thing that matters is that the shoe makes you feel good. Everyone has different tastes, so get a shoe that works and that you like at the same time.

A good beach shoe should count with materials that are breathable, drainable, durable, and protective. In case any sports are involved, make sure the shoe includes the features required to perform the sport optimally.
q:

Can I use beach shoes for the pool and likewise?

a:

It really depends on the shoe, the materials, and its construction. Normally, there shouldn't be any problem if you use a pool shoe for the beach, except the pool shoe may lack protection as it's meant for a controlled pool environment.

However, beach shoes are not always compatible with the pool. Keep in mind that most pools use chlorine and other chemicals to clean the water. The materials of the shoe may react to this chemicals, fading in color or staining.
q:

What else can I use beach shoes for?

a:

Shoes specifically made for the beach aren't really common, except those designed for beach sports. In reality, the best beach shoes are just water shoes or other footwear that happens to be compatible with the environment of the beach. Very little shoes are actually meant to be specifically for the beach.

For instance, you may use the Vibram Signa to explore rivers and mountains that aren't too rough. The Speedo Hydro Comfort 4.0 is suitable for the beach while being suitable for running as well. The Crocs Swiftwater Sandal can be used for boating side from the beach.
q:

Can these shoes be machine washed?

a:

It may be possible to wash them in the machine, but we don't recommend it. Unless the manufacturer recommends machine washing the shoes, you should always clean them yourself. When shoes are tossed in the washer, all they do is bounce around hitting the drum, affecting both the shoe and the washing machine.

In the case you're machine washing the shoes, you should throw some towels or pillowcases in the washer to reduce the damage the shoe receives. Additionally, you must be very careful with the cleaning products that you use in the machine while washing the shoes – permanent stains can happen.
q:

How do I prevent the laces of my beach footwear from untying?

a:

There's a variety of ways to prevent this. For starters, the first solution would be shortening the laces by cutting a segment off the farthest extremity and reattaching the tip. In most cases, shoes become untied because of the laces being too long, hanging over the sides of the shoe and losing tension on the knot.

Alternatively, after tying the laces you can insert the residual portion under the laces that cover the tongue. This way, the laces are restrained and are much more unlikely to move or become untied.
q:

Can I use beach shoes to walk over rocks and rivers?

a:

You certainly can, as long as the shoe is properly equipped for it. Normally, a beach shoe counts with a certain level of sole stiffness and protection, as rocks and other sharp or uneven objects are abundant at the beach. Do check your shoes to make sure they meet the protection and resistance to endure a river walk.

Going into a rocky river with the wrong shoes may result in permanent damage to the footwear if the materials are inadequate. Depending on what river and its intensity, you may need a specialized shoe rather than a beach shoe for both safety and performance purposes.
q:

Can I toss beach shoes in the dryer machine?

a:

You shouldn't. The best option is, in most cases, to leave your shoes hanging in the open air so the breeze dries them. It's important that you try to avoid exposing the footwear to the sun as it dries, as direct sunlight may affect the properties and the color of the materials.

Tossing them in the dryer is similar to the washer; it'll just bounce all around damaging itself. Furthermore, the dryer machine works at a forced temperature that can be harmful to the elements of the shoe, particularly the gluing and other heat-sensitive additions.