Timberland Mt. Maddsen Waterproof Hiking Boots
Even the pickiest of hikers will love this comfortable and weather-proof boot. I dare you to find a more trail-ready and superior-quality waterproof hiking boot perfectly suited to all-day use.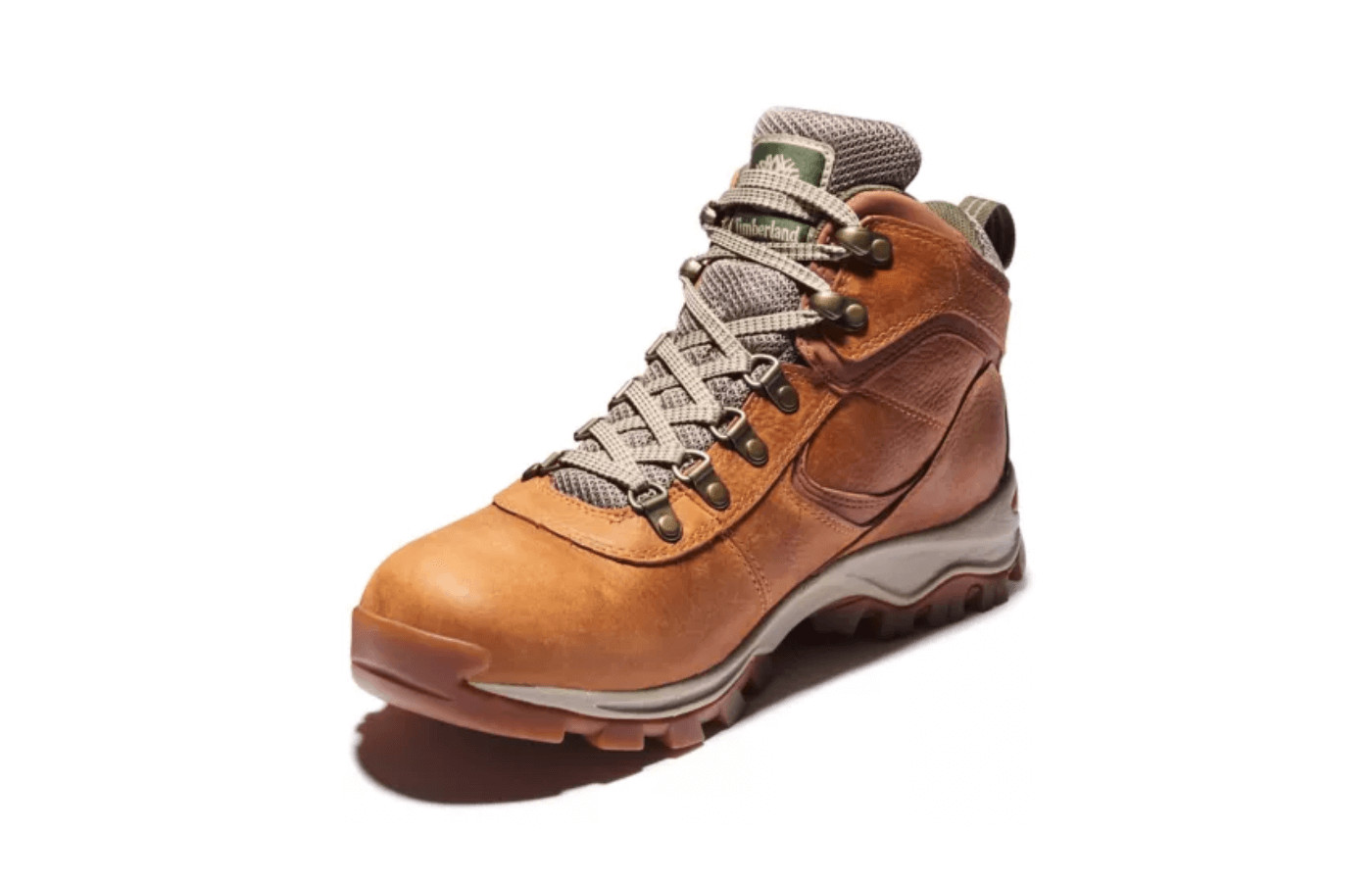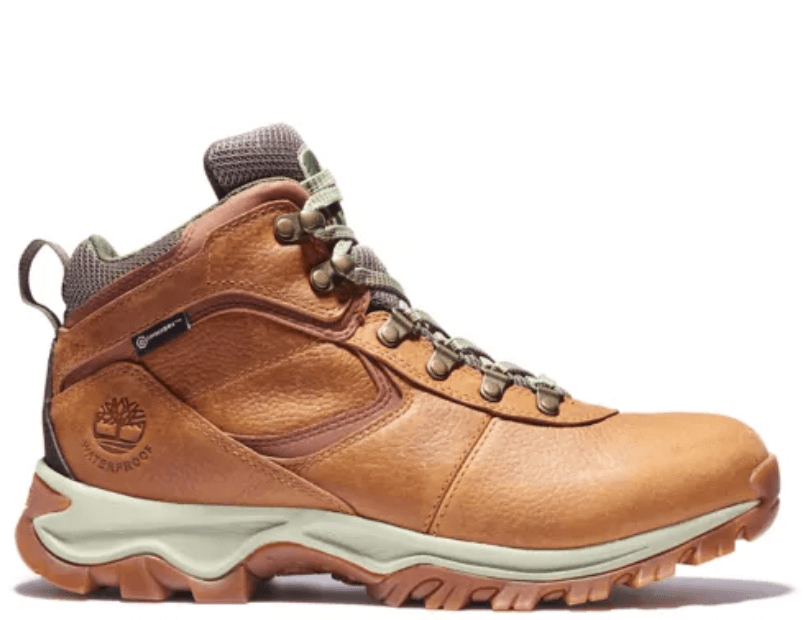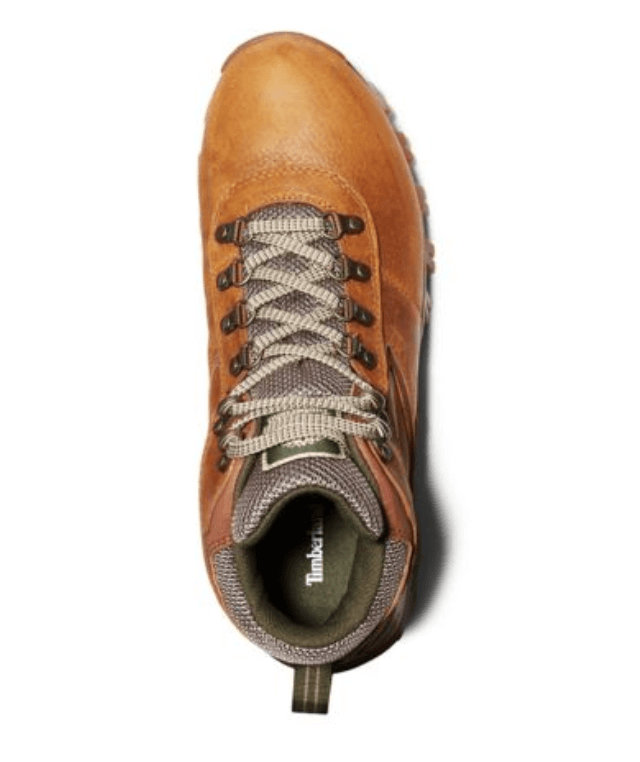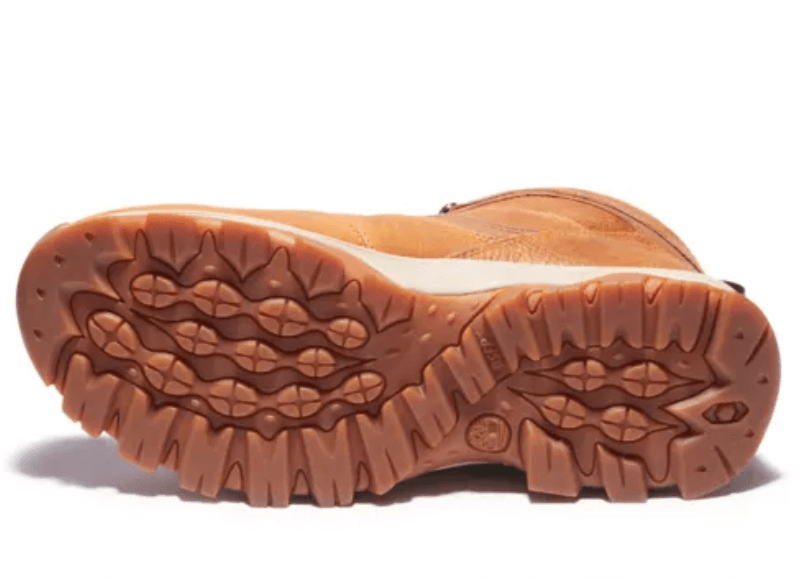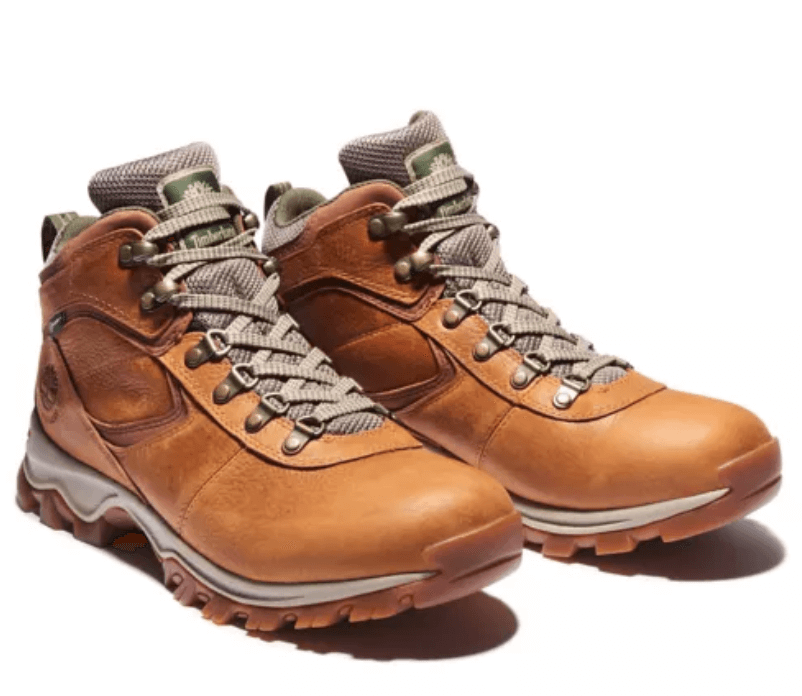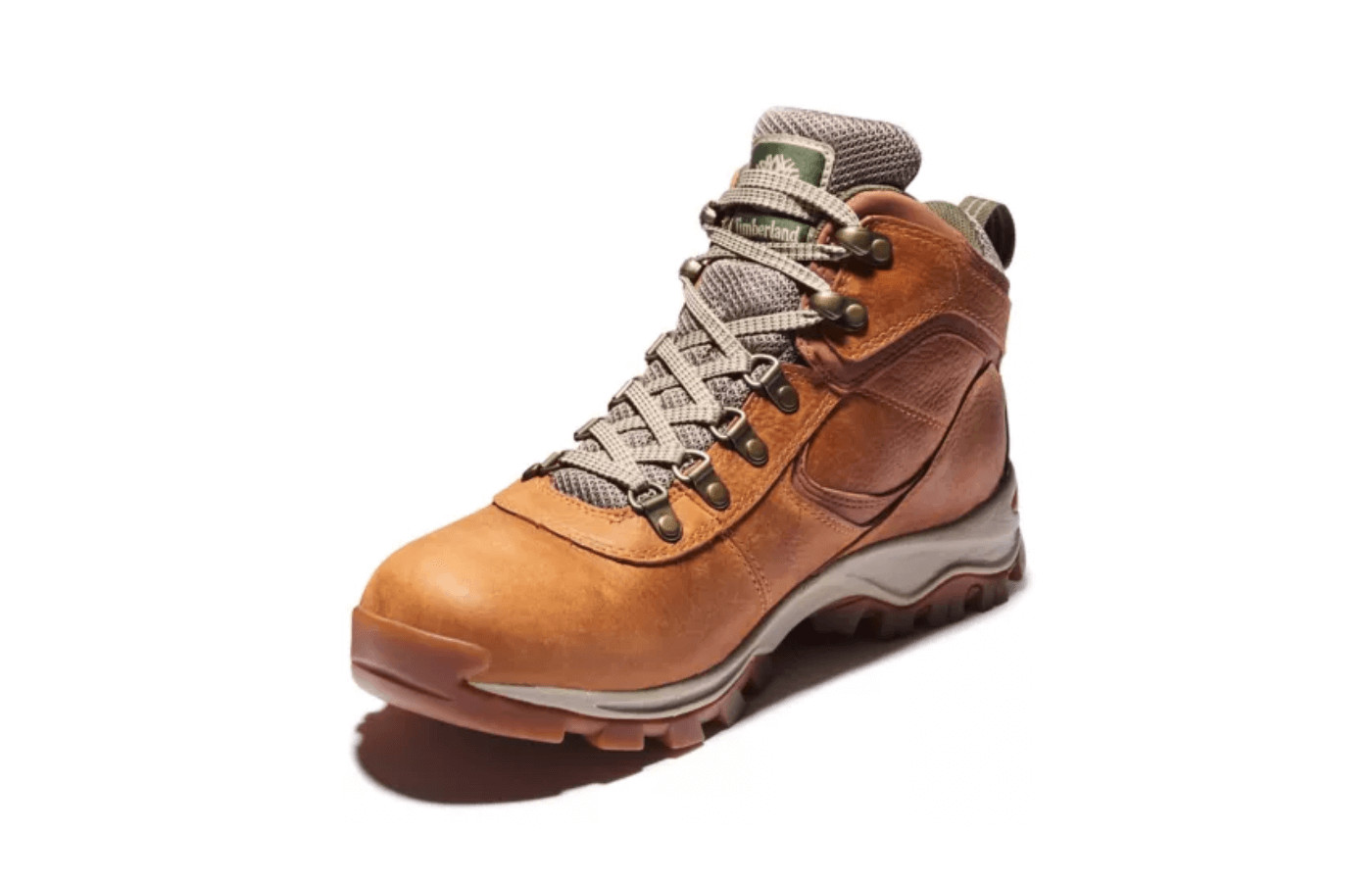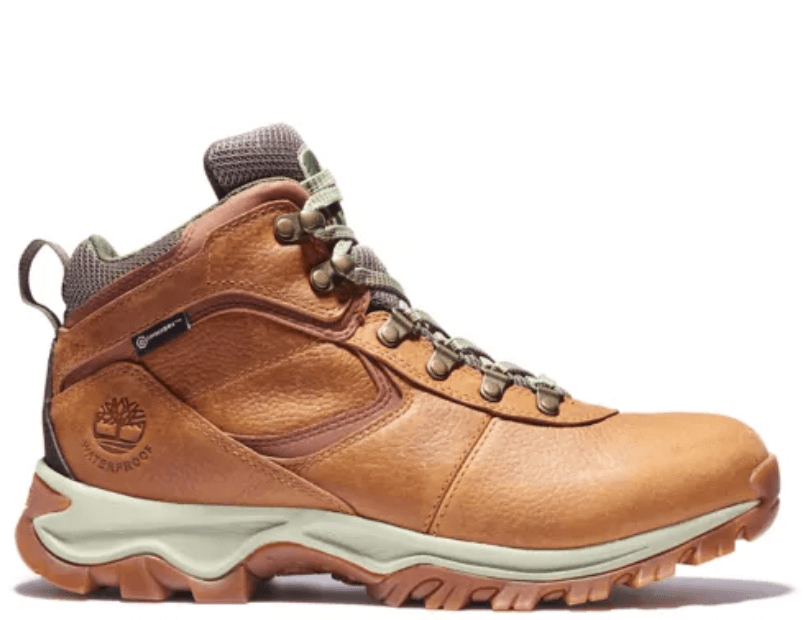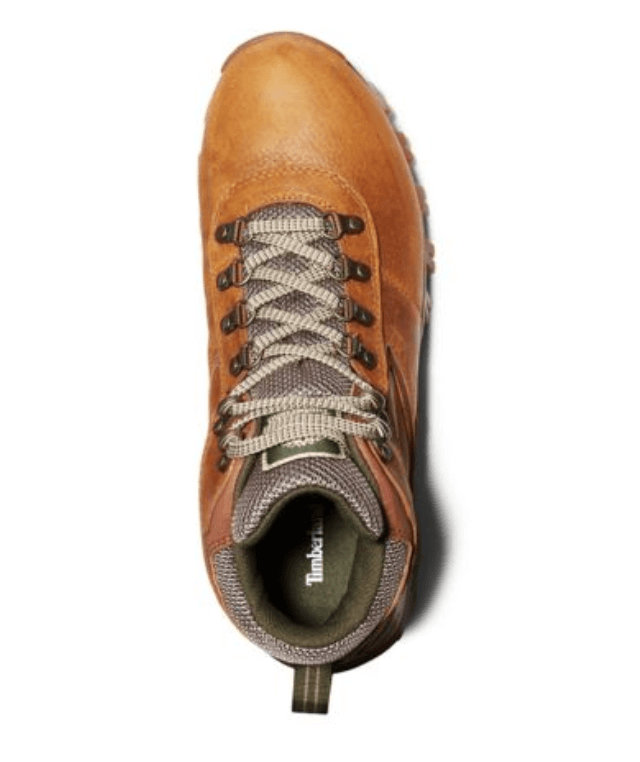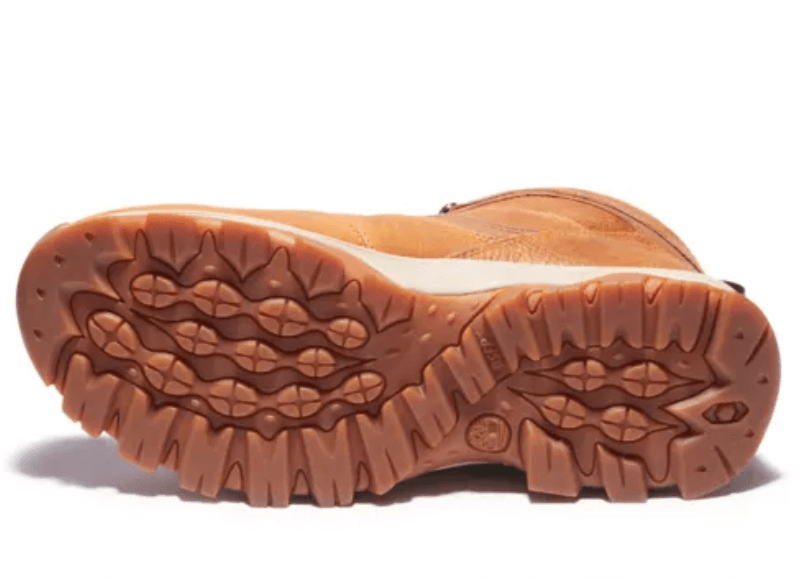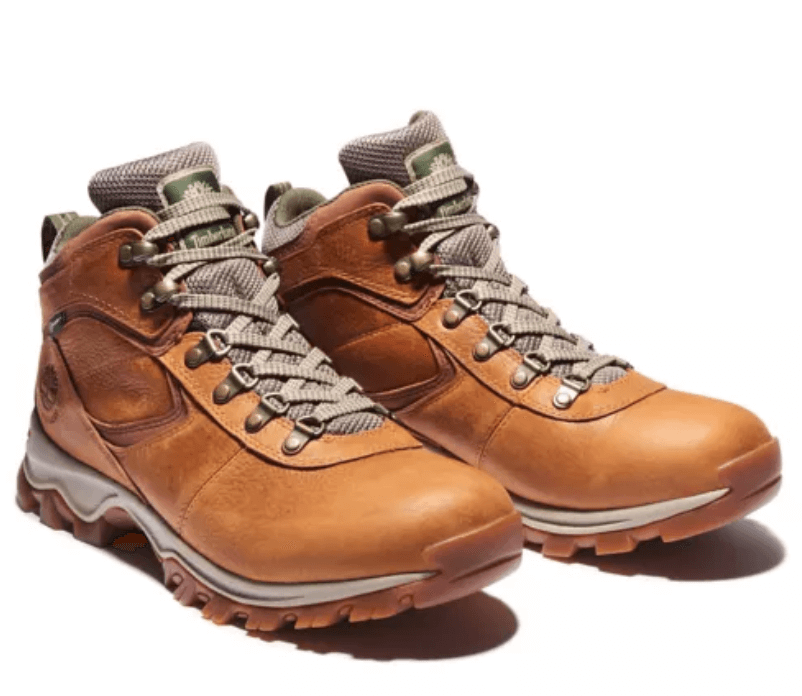 Our Conclusion
With an anti-fatigue footbed, this rugged hiker is likely to become your favorite hiking boot. I'll be surprised if you can find this level of all-day comfort from any other boot. In addition, keeping your puppies dry is easy with the TimberDry™ waterproof membrane.

Excellent materials made this a top-quality boot, including 50% recycled materials and better leather from a tannery-rated Silver by the Leather Working Group.

With all the trademarks of a classic hiker, it's not hard to see why this is one of Timberland's most popular hikers. It comes with a rubber lug outsole for even footing on uneven terrain and new technology in the form of an EVA midsole for all-day comfort.
Pros & Cons
Some durability issues with the toe guard
Key Features
Key Features
Ease of Use
The Mt. Maddsen waterproof
hiking boots
are so incredibly versatile, which makes them so superbly versatile. Whether you use these boots for
mountaineering
,
hiking
or just everyday use, they'll give you all the support you'll need. In addition, mixing superior technology with a great sense of style means they look the part for so many activities.
With a sturdy and durable rubber lug outsole, you'll have all the grip you need for the most challenging terrain. These
Timberland boots
come with such excellent grip because their design is based on the trail's hikers' needs. Also, including the BSFP Motion Efficiency System means your foot can roll more naturally.
Sporting pretty aggressive support along the sole and side of the boot, means you can also optimize your stability and grip. Combining this with an internal TPU shank that allows for plenty of underfoot firmness prevents accidental injury and twisting of the foot, making it easy to trek over harsh landscapes.
Designed as waterproof boots, these boots are meant to be worn in bad weather, and so many customers do find these boots suitably waterproof due to TimberDry™ waterproof membrane.
Timberland always incorporates this lining with cleverly sealed waterproof leathers as part of their tanning process.
Comfort
One of the main reasons customers keep coming back to the Mt. Maddsen waterproof hiking boot is the sheer, off the charts comfort level. Customers even rave about the all-day, right out of the box comfort level, even those who work on their feet all day or hike all day.
You won't hesitate to keep buying these
mountain boots
due to their incredible comfy feel. Part of this epic comfort comes from the anti-fatigue technology, resulting in out of the park comfort system.
As this technology focuses on shock-absorbing, geometrical technology, the result causes energy to be sent back to the foot for extra support and comfort. This anti-fatigue removable footbed also means you have an option to insert an orthopedic sole, should you need it.
Spending all day on your feet needs extra comfort. Of course, this is something you'll get with the compression-molded EVA midsole, which provides high-rebound cushioning. A supportive arch zone also impresses comfort, and a true to size fit also makes it far easier to get a comfortable fit.
Lastly, such sturdy boots are relatively lightweight, which adds extra comfort for long journeys.
Materials
The materials that go into this boot make it so robust, performance-ready, and comfortable. Firstly, hardcore rubber means these boots are safe and comfortable from injuries such as rocks and stones.
Secondly, Timberland was genius in using better leather as it is sourced from a Gold or Silver-rated tanner. This better leather provides environmental responsibility by the Leather Working Group, a multi-stakeholder auditing group.
That's not the only way Timberland shows its responsibility to the environment and its customers. Using the TimberDry™ waterproof fabric lining that contains at least 50% recycled plastic bottles not only helps the environment but also makes these boots 100% waterproof.
Durability
The Mt. Maddsen waterproof hiking boot is of high quality, evident just by the look and feel of these boots. Extra durability will come from the full-grain leather and rubber sole, and toe guard. Both of these materials are incredibly durable and will help with the longevity of these boots.
However, a handful of customers have expressed some displeasure about the durability of these shoes, with the seams on the upper coming apart too soon. The toe guard design also can come unglued quickly.
However, that was only a handful of customers, and when you look at how cheap these boots are for the price, at $115, I don't think this is an issue. These boots will last you more than long enough to result in great value for money.
Comparison to Similar Hiking Boots
Looking for something similar but not too sure what you're after? The
Merrell Alverstone waterproof hiking boot
is a boot to watch out for. It's a competitor with matching comfort levels, water resistance, and no break-in period.
Coming with a lightweight feel, ankle support and optimal traction through its durable M Select Grip outsole, there's a lot to like here. However, they are not as stylish as the Mt. Maddsen but come at about $15 more.
If your budget is well under $100, the $70
Columbia Firecamp boot
is a perfect budget option. Like the Merrell, it's exceptionally light, superbly insulated for winter weather, has excellent water resistance and soft EVA foam midsole cushioning. Lastly, a high traction sole helps to keep hikers upright on rugged terrain.
Although this winter boot is on the narrow fitting side, these are a popular option with a stylish, urban design and budget price.
Verdict
You can try as many mountaineering boot brands as possible, but you'll keep coming back to Timberland for their comfortable, rugged, and stylish boots.

Suited to all-day wear, you won't find a boot more comfortable. In addition, these winter boots come performance ready for pretty much any terrain.

Of course, you should buy these boots just on the waterproofing and grip capabilities alone, but all the added comfort makes them a sure buy.

Subscribe to our Newsletter