The Legacy of the Fashion Icon Christian Dior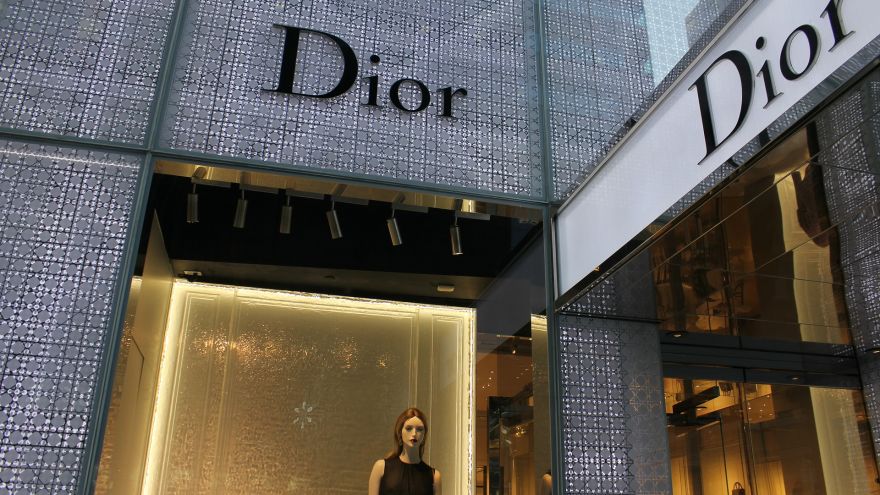 The Legacy of the Fashion Icon Christian Dior
www.walkjogrun.net

"A woman with good shoes is never ugly."
– Christian Dior
There is possibly no brand more recognized than Dior. This famous fashion designer made huge strides in the industry, and even today his company's couture is celebrated throughout the world. Christian Dior has a rich history that extends well past his company's legacy, however, and today that's exactly what we're going to talk about.
There are few people who have not heard of Dior in one way or another. You can find the designer referenced in movies, books, music, and more. Christian Dior's house of fashion has become an icon at the least, and a household name for many.
While Dior is known for their couture, they also have made a mark in luxury fashion. Celebrities and the fashion-obsessed alike rock everything from shoes to bags that bear the famous emblem associated with Dior. Their fragrance line is also highly popular, as well as vastly more accessible to a general working-class audience. Whether you're looking for a new perfume or a stunning sneaker, however, one thing is certain: Dior will never die.
How familiar are you with the man behind the brand? I'm going to guess that you have very little knowledge of him. That's totally normal! Dior is a lofty brand associated with the wealthy, and most people are not aware of who "Dior" actually is. Hopefully, I can clear up some misconceptions, as well as educate you on the finer points of high fashion that are missed by many. We'll focus at the end on a few of their most iconic looks for footwear, and what's on the map for 2018.
L'Histoire De La Mode Francais

It's important to understand French fashion in the early 1900's, so let's talk a little bit about the environment in which Dior grew his brand. The early 1900's were a wild time in the world of fashion across the world. One of the most famous groups of people, the flappers, created a turning point for women as a whole. Short haircuts became popular, and those absolute hussies started showing off a little bit of skin. That's right! Hussies. The history of women's empowerment and liberation is rooted in humble beginnings that quickly became a movement larger than life.

Even before flappers, however, there was a time period of fabulous fashion trends that are often overlooked in favor of the roaring twenties. I'm a huge fan of the flowing capes and crushed velvet that defines this short period of time. Exotic styles of dress took off, and many women wore rippling kimonos with beautiful detailing. This was the world in which Dior was born and grew up in, which absolutely influenced his style throughout his career as a designer.

This era produced some of the best names in both luxury fashion and couture. Coco Chanel was a prominent figure who found her fame in this time period, as was Paul Poiret. There were many sacrifices made in order to keep fashion alive through the first world war. Those who did manage to survive had to bring Paris back it to its former glory as the head of the fashion world. The years following 1929 were hard because of the Great Depression, but the first world war certainly didn't help, either. There were restrictions of all sorts both during the war and after it. This was to conserve precious resources that could be better allocated to efforts of resistance. While we felt this crushing economic pressure in the United States, it was felt so much more severely in Europe where the real war took place.

Although there is much more to say, we're going to cut this short and get to the good stuff. Namely: his foray into fashion, and his personal history.
L'Histoire De Dior

The early years of Dior were defined by rebellion, joy, and grief. He was born into a wealthy family and found his artistic inclination early on in life. When his parents moved to Paris when he was five, Dior was started on a path he couldn't even dream of. His father, who owned a company which manufactured fertilizer, had high hopes that his son would become a Diplomat. However, it was not to be. Dior was happily pursuing his dreams during this time period by selling sketches on the Parisian streets after school.
Dior had to fight tooth and claw in order to survive the Great Depression of 1929, which affected people worldwide. His parents, unfortunately, did not have the same luck. Tragically, they both passed, and his father's business went under shortly after. Dior was forced to abandon his ambitions in the world of art. He sold his gallery and began his journey as a fashion designer by working for Robert Piguet. Soon after, more tragedy befell him and he was drafted into the war.

Dior had heavy involvement with both sides of the international conflict, although his younger sister was involved with the French resistance. This sister, Catherine Dior, was captured by the enemy and held in a concentration camp, which was eventually liberated in 1949. Her survival is a testimony to the will to survive and fortitude of the Dior family as a whole. The Miss Dior perfume was created by Dior as his debut into the decadent world of French fragrances.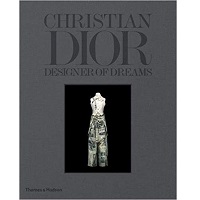 House Of Dreams
Price:

See Here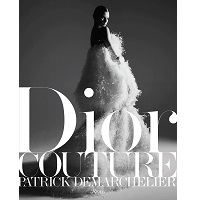 Dior Couture
Price:

See Here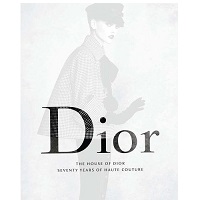 The House Of Dior
Price:

See Here


As with most fashion designers, Dior created pieces for the wives of Nazi officers during the German occupation of France. This was a method of survival in a very risky time to be both alive and a French soldier. It is after this that Christian decided to open his own fashion company, backed by a cotton magnate. Marcel Boussac made his arrival on the scene a reality and helped Dior found the empire that would eventually take the industry by storm.
Although the company says that they were officially founded at the release of his first line, it was on December 16th in 1946 that Christian opened the house of Christian Dior. The original location, 30 Avenue Montaigne Paris, is now something of a legend and still owned by The House of Dior to this day. If you're ever visiting Paris, it is absolutely a must-see location for anybody who has found themselves submerged in the world of fashion.
It was a few years later when Dior released his first-ever collection, consisting of almost one-hundred looks. He threw caution to the wind in regards to using minimal fabric, a trend which took off because of the post-war restrictions related to fabric. Although this received heavy criticism, it is generally regarded as a powerful move that set the stage for Dior's future in luxury fashion. It was a much-needed change from the grim outlook most had after the first world war. Dior helped to recharge the heart of France, bringing Parisians a spark of joy which quickly swelled and built into something larger than even Christian himself.
Did You Know?

Now that we've talked at length about Dior and who he is, let's talk about some fun facts regarding this famous figure. The following are just tidbits you might not have known. Who knows? Maybe they'll be a hit at your next dinner party!
Dior was highly superstitious.

Before Christian would allow a couture show to start, he always consulted his persona tarot card reader.

Dior's favorite flower was the lily of the valley. At least one model on the runway would have an arrangement of this flower because of his love for them.

Ready-To-Wear luxury fashion was created by Dior. The first of its type, his address at the 5th Avenue and 57th Street in NYC, became the home of this style of clothing.

1949 was the year of accessories. He began releasing designs for furs, perfume, ties, and shoes.

Dior was heavily criticized in his time. The French Chamber of Couture denounced him for his ready-to-wear line, saying that it cheapened couture itself.

Christian Dior firmly believed that the right look could not be accomplished without the right pair of shoes.

Grainville, France was his place of birth.

Yves Saint-Laurent was Christian Dior's protege and took over the house of Dior when Christian tragically passed.

Christian Dior passed at the age of 52 from a sudden heart attack in late October in 1957.



Dior Today


Dior is an incredibly important figure in the world of fashion when he first brought to reality his dream of designing haute couture. This did not change in the least during the coming years, all the way to this very day. He set a precedence that gave us many of the styles seen today. Dior has made strides towards more daring fashion while making a push to have ready-made fashion styles on every corner for more consumers to access.
Today, the company is the symbol of both class and grace. You can clearly see the roots from which the house of Dior grew in every piece of high fashion that they produce. Christian Dior was a phenomenal designer of haute couture, obviously, but he pushed fashion to become so much more than just that. At one point these designers were unreachable by the general public, and available only to the ultra-wealthy. Cotoure to this day remains an exclusive club that most know nothing about. Christian Dior was a trailblazer who led his company down a path of success that has stayed clear and steady to this day.
Want a little piece of Dior, but not excited about the price tags? Don't worry, I feel you. Even though Dior brought couture to the masses, it's still too rich for my blood (and yours, too, probably). Below is a selection of the best fragrances Dior has! I'll be doing a blog post soon on shoes to perfectly match each perfume. For now, here are some of my favorites!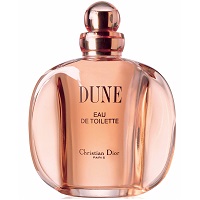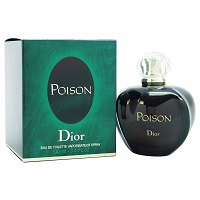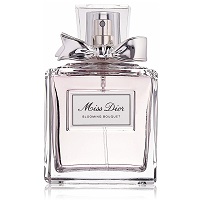 Les Paroles de Monsieur Dior

I'll leave you with some of my favorite quotes by the man of the hour himself. There are absolutely some gems in here, and words we can all relate to. I have a few of these quotes around my office as a daily reminder to stay fabulous and to, of course, stay confident.
"By being natural and sincere, one often can create revolutions without having sought them."
"Happiness is the secret to all beauty. There is no beauty without happiness."
"Don't buy much, but make sure that what you buy is good."
"It is unforgivable to do what one doesn't love, especially if one succeeds."
"High heels? Painful Pleasure."
"Women are most fascinating between the ages of 35 and 40 after they have won a few races and know how to pace themselves."
If you liked this segment, then stay tuned for more. Next I'll be talking about some other French designers, and eventually, we'll be branching out to styles across the globe. The background of shoes is so incredibly important and tells the story of how people have gotten around for hundreds of years. But, enough teasing. I need to sign off so I can get right on those next articles!
Most Read