What if Your Right Shoes is Tighter than Your Left Shoe?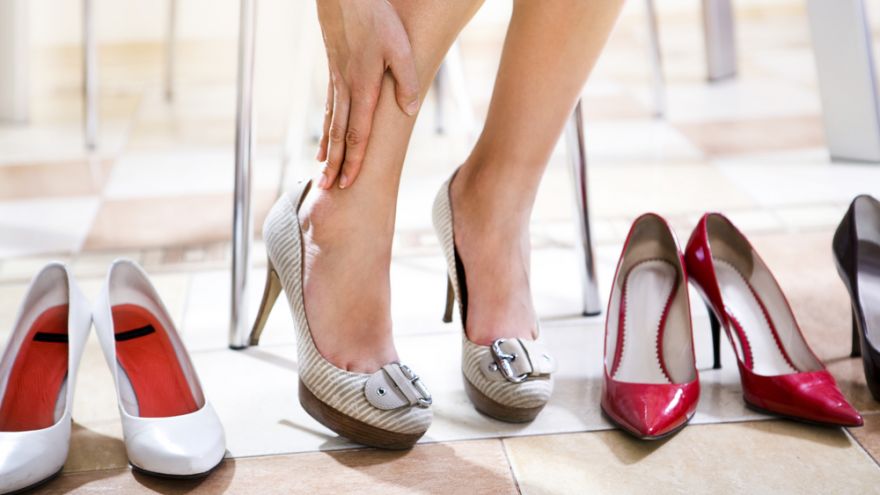 What if Your Right Shoes is Tighter than Your Left Shoe?
www.walkjogrun.net
It's been said that god has a sense of humor, and we certainly would not dispute this. When it comes to feet this is evident in the fact that many people are born or grow up with feet that are slightly different sizes. Anatomically speaking, it's pretty rare to find folks who have feet that are carbon copies of each other.
More common is a slight variation, and in some cases, the variation can be much more than slight. What could be more aggravating than a substantial difference in shoe size?
Every time you want to get a pair of shoes you are hamstrung by the reality that one of them is probably not going to fit just as you like. Not to mention the fact that having different sized feet has a number of implications for both balance, agility and athletic potential.
Well, although we don't have any magic bullets to provide we are quite experienced when it comes to footwear. And below we'll share our thoughts on what to do if you have this problem. Included here are: tips, hacks, and every conceivable workaround that we know of.
Wear inserts to offset the difference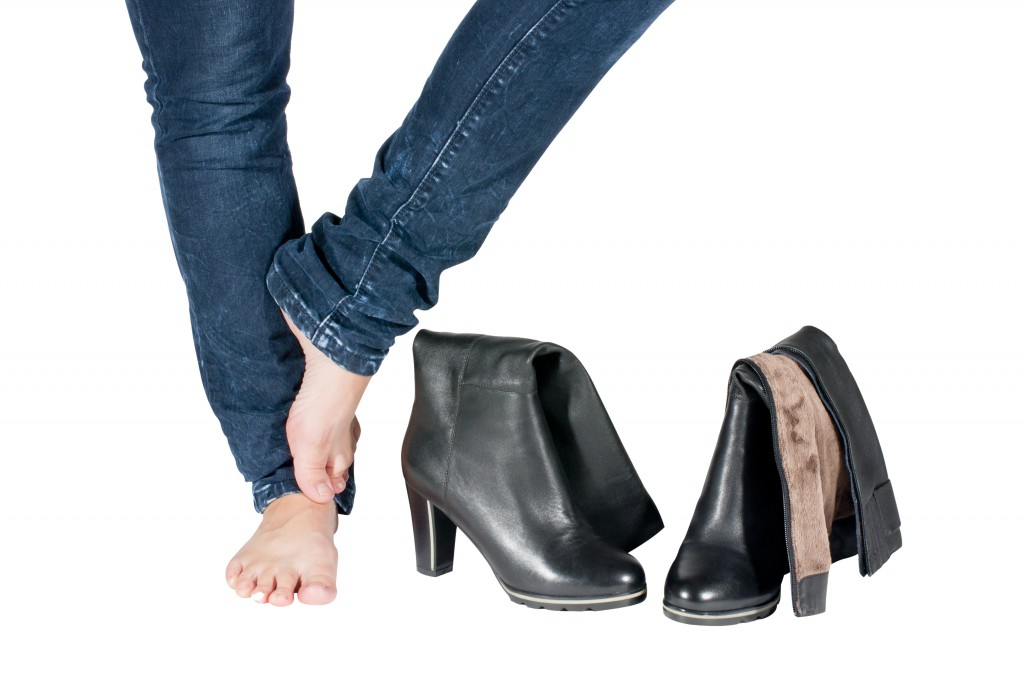 The most obvious solution and usually the first one we recommend is trying to find a pair of inserts to help make up any differences. Custom inserts will allow you to have some control over the amount of free space in your shoe. So pull out the manufacturer's insert and play around with a few at your local sporting goods store to see what works. You can always try them on in store and then order online if you are price conscious.
But, won't this throw off your stride or gait? You might be thinking…well, we are not doctors so we cannot answer this question from a truly medical perspective.
We can however report that a thorough review of forums discussing this topic and other sources turns up very little in terms of complaints and quite a few up-votes. This is of course only anecdotal, so keep that in mind. What we'd say is give them a try and go with what feels comfortable and right to your body. If an insert makes a big difference (negative) obviously ditch it and try to get a refund.
Wear pliable shoes
When we say pliable we mean ones that are stretchy and can be formed (to a degree) to your foot. A great example of this is some of the Nike Free models (or similar) where you can slip the foot in and the shoe stretches to your foot. Shoes with velcro closure are another excellent option as this allows the wearer to cinch them very tight or lightly fasten them (depending on the need).
Custom ordering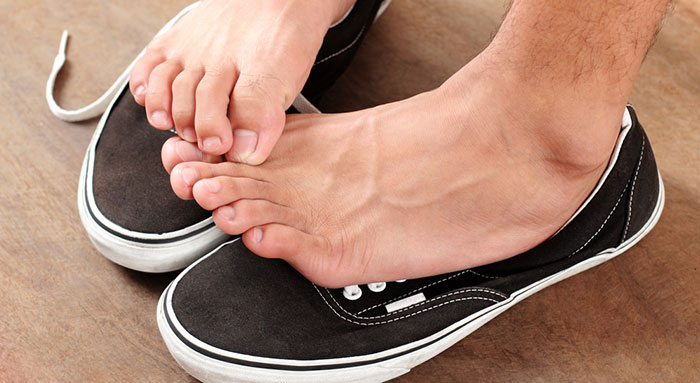 Of course if your size difference is pronounced enough you can always do the obvious and simply buy one shoe a half size larger or smaller. There are some websites where you can do this, as most stores will not want to split up of pair of shoes and sell you one of each.
This is only to name a few. New Balance has a helpful frequently asked questions section for this problem as well — which is absolutely worth checking out.  If your size difference is more than two sizes off, you can contact the National Odd Shoe Exchange at (480) 892-3484 or http://www.oddshoe.org/index.php. This organization caters to amputees and folks with other specialized needs — they can be accommodating and reasonable in terms of the difficult task of selling two different sized shoes.
Cited above is also the policy of LL Bean and Nordstrom when it comes to selling split size shoes. So, if you consider this approach give each of them a look as well.
Experiment with some DIY solutions
Runners are a great place to turn when it comes to any foot related problems — makes sense given the amount of stress they put their feet under. Running boards are awash with recommendations for this particular issue and some of their ideas are quite good. If your problem is slight, an extra or thicker pair of socks on the smaller foot can do the trick.
Another potential solution is trying a "heel lock" for whichever foot is in need of more tightness. This can help ensure the smaller and bigger foot remain comfortable. A heel lock is essentially just a fancy way of lacing your shoes that adds a little more tension and stability to your foot. It's a little hard to describe it through words alone. A great visual demonstration can be found over here.
The bottom line

Having different sized feet can be a very annoying problem to have for a plethora of different reasons. Its one of those little nagging things in life that cause just enough irritation to be significant. Unfortunately, we don't have control over physics and cannot fix your problem with the snap of fingers (if we could we definitely would!).
We do however hope that the above is a useful guide and provides a few ideas that you may not have thought of otherwise. When it comes down to fixing this problem trial and error until you find the right solution is probably your best bet. Here's to happy and healthy feet.
Subscribe to our Newsletter