Best Gift Ideas for Runners Reviewed
last updated
Aug 27, 2019
Running entails more than just a good pair of shoes and a tracksuit. There's a whole catalog of items that runners can include as part of their gear, to take their craft to the next level. Gifts for runners should be practical and unique. Therefore, don't just buy a pair of running shoes for your friend, because they probably already own a few.
There are tons of gifts for runners that you can buy: some of which they didn't know they needed in the first place. The products in this list are not only useful but also practical and thoughtful.
Even though the products here are quite popular, it's rare to find runners who own all of them. Therefore, learn what your friend already has and strike it out as an option. Have a critical look at this guide and pick out what your friend will appreciate the most.
In a Hurry? The test winner after 9 hrs of research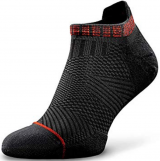 Rockay Accelerate
Why is it better?
Seamless construction
Compression fitting
Wicks moisture
Has warranty
In a
Hurry? Editors choice: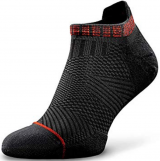 Test Winner: Rockay Accelerate

5
Researched Sources
13000
Reviews Considered
9
Hours Researching
10
Products Evaluated
Portability
Terrain
Materials
Ease of Use
Accessories
By Default
Top 10 Picks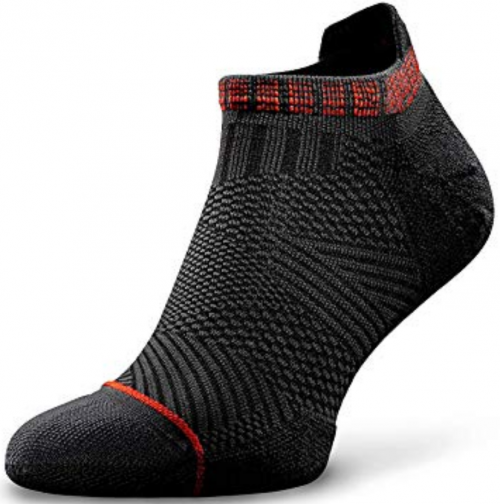 Seamless construction
Compression fitting
Wicks moisture
Has warranty
Avid runners need the right pair of socks. Why not get your friend the best with the Rockay Accelerate. They are moisture-wicking, anti-blistering, breathable, and provide premium support to the runner's foot. The best part about it is that they are made to last. Therefore, every time your friend wears this pair, they will appreciate the practicality of your gift after multiple runs in them.
The fabric used to make them is pure merino wool, which has excellent properties like natural antimicrobial properties, thus anti-odor. The material is also super soft and doesn't rub on your heel or cause blisters. Merino wool also raises the bar when it comes to moisture-wicking, keeping sweaty feet dry.
There are five size options, to suit the smallest and largest of feet. You can also choose a pair of six well-balanced colors. Another surprising feature in them is the reflective logo, making them practical for use in low light scenarios.
Your friend's feet or yours will feel heavenly as all the features combine to make a remarkable pair of socks. They fit tight but are not restrictive. The compression on the arch ensures that they don't shift while partaking even in the most strenuous activity and dust has no chance of penetrating inside them.
The Rockay accelerate are not only perfect as a gift for runners, but for everyone that wants all the premium features on offer. There is padding on the heel and toe areas, making them perfect not just for running, but every other activity like hiking or everyday activity. Those who have tried them on, forgo wearing just any kind of compression socks.
2

. Letsfit Fitness Tracker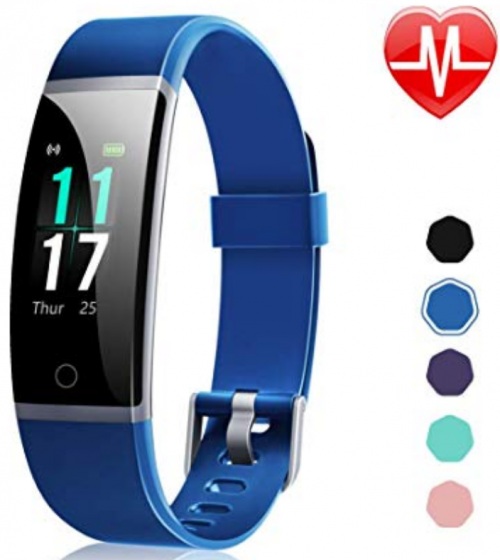 Sleek and comfortable
Intuitive controls
Compatible with Smartphones
Nothing shows you mind your pal's well being quite as the Letsfit fitness tracker does. This device has unflinching accuracy and is built to last. What's more, it comes at an unbelievably low price, so you can show your appreciation without breaking the bank.
This simple, sleek device comes with five customizable settings that provide a comfortable fit. Letsfit fitness trackers will help your pal effectively monitor heart rates, sleep quality, and calorie expenditure throughout the day in any activity. This tracker also has a pedometer that counts steps whenever a user takes a jog, run, or walks around.
The Letsfit fitness tracker has alarm reminders like the sedentary monitor that remind your buddy to get up when they slack off. This device allows your friend to stay in the loop, keep up with the latest lowdown, and communicate with your cycle of friends through any paired smartphone. Your friend can receive SMS, email, social media, and even call notifications through the screen of the tracker.
The Letsfit fitness tracker can enhance your fitness through a unique dedicated App available free on Google play store. The Letsfit has a fast and convenient cordless charging system and intuitive settings and controls. This affordable fitness tracker operates with a minimal merging of error and offers the same functionality and comfort you would expect from a high-end product.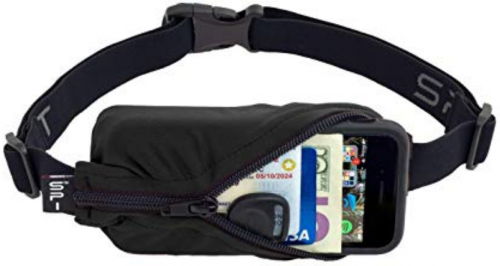 Wide color choices
Expandable pouch
Chafe-free strap
The SPIbelt can be an ideal present for your athletic pal that can be used to stow that massive smartphone when on the run. This belt can help your friend keep up with all their communication without putting their trusted device in harm's way in whatever workout scenario. Any phone with a dimension of up to 6.5 inches can comfortably fit into the belt pouch.
The best thing with this pouch on this belt is that it doesn't bounce around as you run. Unlike many similar products, The SPIbelt won't ride up your waist, allowing you to attend to rigorous activity, peacefully. This comfort and functionality make these belts ideal gifts for runners of all fitness levels and age.
The running belt is made of a comfortable spandex material with a soft elastic consistency to counter chaffing. This model has a secure buckle and is adjustable enough to fit waists between the range of 24 and 47 inches. The SPIbelt's pouch is also expandable and can accommodate additional items thanks to its belt .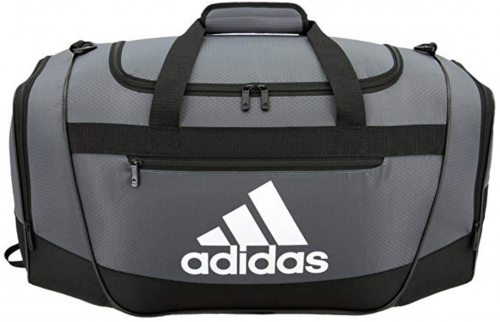 Spacious
Numerous styling options
Compartments for shoes
The defender III workout duffle bag from Adidas has so many styles, and color combinations all make ideal gifts for runners. This wide variety of designs can allow you to lock in on your pal's favorite color or a style that matches their favorite tracksuit or trainers. This bag may look like an averagely sized option, but it has a very roomy interior.
Built from sturdy and moderately dust-resistant nylon material, this bag looks great and lasts for years. There is a zippered compartment to the end of each side as well as a long spacious pocket on the front of the bag. These pockets make it easy to pack and carry an assortment of gym essentials.
Another handy feature is the attached loop that enables you to hang the duffle bag while at the gym or for storage. This duffle bag can fit gym shoes, other essentials, even a large towel. You pal can also use it to carry a laptop so they won't miss a beat at work.
Just as you would expect of Adidas, everything about this bag is top-notch. Your friend will definitely enjoy the status and bragging rights whenever they are spotted rocking the famous 3-stripe. The best thing about this bag is the price matches to the value this duffle bag adds to a user's life.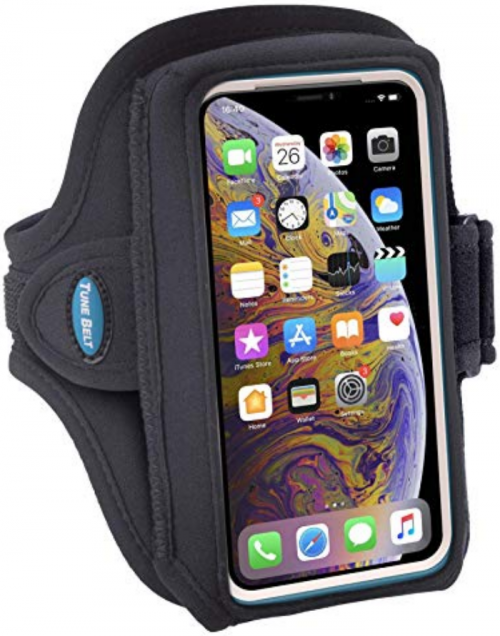 Affordable price range
Various size options
Highly adjustable
Doesn't layer over clothing
If you like sharing kindred messages and sharing memes with your pal, but they are always out on the run, why not get them the tune belt armband/ phone holder. This nifty little pouch is a well-built model and features a secure Velcro closure. These features make stashing and whipping out a phone and very continent, especially when you are on the go.
The tune belt assumes a slim profile when donned and is relatively soft on the skin of your arm. What's more, this handy little wrist pouch comes choke-full of features that add a level of ease and functionality to a run. To the bottom, there is a charging port, so you don't have to take the phone out when charging.
The touch screen cover is not just for show you can attend to notifications while it's inside the pouch. The pouch is stretchy enough to fit a variety of phone sizes. The thin band doesn't take up that much arm real estate and is not that restricted or sweat enduring.
If your friend has particularly small arms, the pouch can be adjusted to a snug fit. The Velcro tab is convenient as it holds all the cords neatly, so they don't bob around in a distracting manner while a user is on the move. Indeed, the tune belts make affordable yet thoughtful gifts for runners.
6

. Aftershokz Aeropex headphone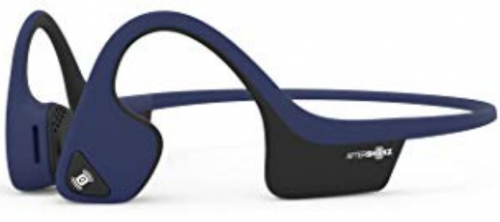 Noise-canceling functionality
IP67 rating
Light in weight
Music is one of the most emotive means of communication; for this reason, Aftershokz Aeropex headphone makes an ideal present for your pals that love music. Your pal can boost their serotonin levels as they run and listen to their favorite records.
These headphones are designed with minimal coverage and, don't get in the way when one runs or jogs while wearing them. The Aeropex delivers a truly ambient sound thanks to bone conducting technology that provides audio and vibration directly to the cheekbones. Each purchase comes with additional accessories like two charging cables and a stylish carrying pouch.
Noise-canceling earplugs that cancel out ambient environmental noise also come with each purchase. You will be delighted to learn that the Aeropex is even louder and more immersive than legacy models like Aftershokz Air versions. Aeropex also has enhanced ergonomics with more features that are customizable and a smaller transducer.
At just 26 g, this model is light when compared to a similar product. An IP67 rating means the headphones won't suffer water damage from rain or sweat. The device has a Bluetooth v5.0 connectivity with a range of 33 feet (10 meters). These noise-canceling headphones come at a premium price, which is justifiable when you consider the value that this device adds to your life.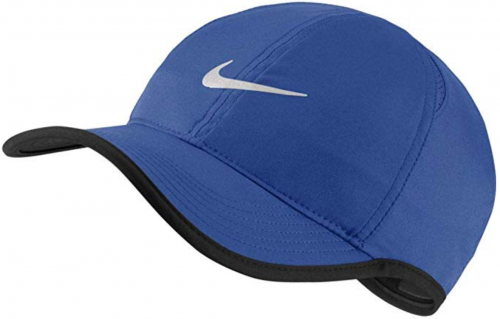 Affordable price point
Lightweight and comfortable
Performance enhanced fabric
The Nike Aerobill featherlight cap makes an ideal gift for that pal you worry might get a sunburn. This cap takes a minimalist approach to sun protection. However, it still delivers the durably and attention to detail that we have come to expect from the world's number one sporting brand.
The Aerobill features sweat-resistant DRI-fit fabric that is breathable to ensure less sweaty brows and cooler heads. The cap has intelligently place panels for enhanced ventilation and adequate reflective features to ensure safety in poorly lit areas. The 70z weight profile also makes this hat lighter than most athletic caps.
The Aerobill has over 15 color and style variations all ideally suited for both men and women. The cap is also not as flashy as many other caps and pairs very well with just about all your running gear. The price point is fair (considering the stature of Nike as a brand), but with slight variations depending on the color choice.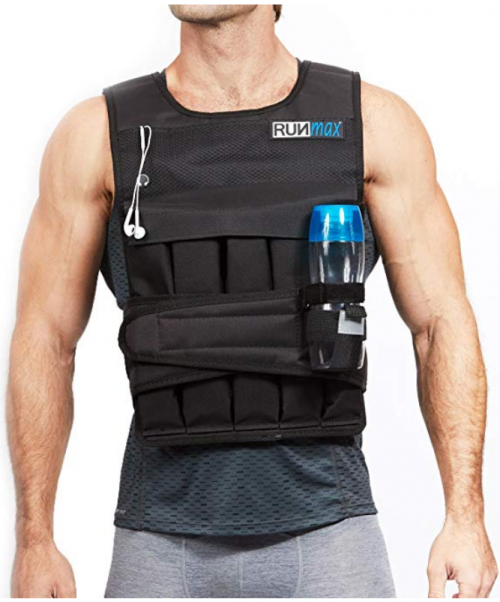 Adjustable weight
Snug fit
Dirt-resistant material
Sandbags prone to shattering
Friendship is about supporting each other through the tough times, and nothing is as hard-hitting for an athlete as when they reach a fitness plateau. When your pal works out so much that their training is not as rewarding, get them the RUNmax weighted vest for men. This vest is comfortable, highly adjustable, and not restrictive to body movement.
Thanks to the vest's one-size-fits-all design, you can surprise your pal because you don't have to ask for fittings. The strapping eases callisthenic movement and enhances a user's flexibility. The weights are removable and come in a range of 12lbs to 140lbs.
Your pal needs to be comfortable to enjoy your present and get out of the fitness runt. Hence, the vest features pliable sandbag weights that are comfortable on the skin and the user's frame. The agronomics of this product ensures suitability across all body weights, types, and sizes.
You friend will also enjoy an undisrupted work out as this product features unique Velcro belts that make donning and doffing the product child's play. The weight is customizable, so your pal will probably never need to buy a heavier vest in the future. The removable weight system can be used to adjust the vest's resistance levels in 20-pound increments.
9

. Pro-Tec Athletics Massage Orbs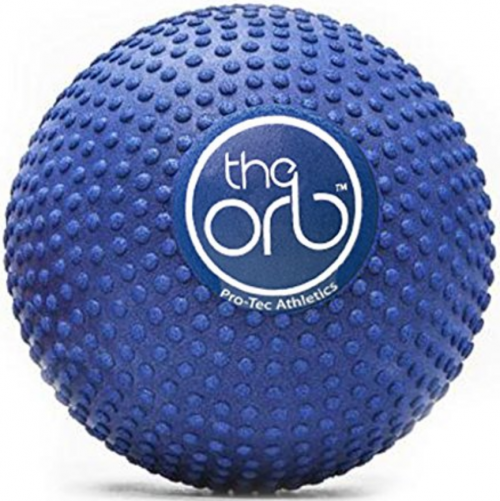 Deep tissue impact
Wide size range
Very portable
Pro-Tec Athletic message orbs make the perfect gift for runners that are always commenting on how sore their muscles feel. This seemingly harmless looking orb is one of the most aggressive message balls that the current market has you offer. A deep tissue impact attacks accumulated pockets of lactic acid on swollen muscle tissues, fast-tracking recovery time.
This latex-free orb is covered in bumps that are rounded for deeper muscle penetration. The globe has a multidirectional rolling mechanics that target diverse muscle groups. This motion penetrates deep into muscle tissue, which relaxes you and reduces tightness effectively enhancing flexibility.
The Pro-Tec orb is easy to stow, and it is made of a dense EVA-Polyolefin- Foam-Rubber that is non-toxic. Each purchase also comes with a helpful user's manual, which is the perfect kick-starter for those new to self-massage therapy. The Pro-Tec athletic message orb comes at a fair price point and makes an unforgettable gift item for your energetic pals.
10

. Oakley Radar Sunglasses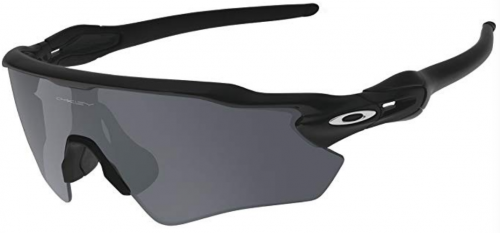 Carry case includes
Lightweight frame
Iridium tinted lenses
Oakley radar running sunglasses make great gifts for runners training intensely under brightly lit conditions. The frames are light in weight and make the product so comfortable that one forgets they are wearing shades. The lenses are enhanced with a reflective iridium coating.
This coating ensures that your vision is not veiled by darkness; it provides just enough tint so you also won't have to squint. The plastic frame is light in weight with the arms stretching around the face. This design cue effectively reducing the pressure eyewear puts on the temples and bridge of the nose.
The frame holds only the upper part of the lenses to enhance ventilation, so they don't get as foggy as other models. You get to choose from a variety of differently colored lenses and frames. The three frame choices include all black, neon yellow + grey arms and white + grey arms.
As for lens colors you can choose from purple, basic black, orange, and blue. A significant part of the tested market segment responded very well to the less cumbersome design and construction of the sunglasses. Superior UV protection, a touch of style, and field-tested durability are just a few of the benefits that you reap from investing in these shades.
Criteria Used for Evaluation


Portability
You want to have your prized accessories with you most of the times.
Technology has made it possible to have devices that act as virtual assistants to help in your daily routine. Majority of these gadgets are small and help keep track of the route and knowing the distance covered. Some are the size of a wristwatch, making them easy to carry around without extra weight.
Fitness trackers are lightweight and help track real-time heart rate, steps, and calories. It also allows you to link it with your phone so you can travel light. You can also synchronize it with earphones as you go for your morning run.
Wireless headphones provide excellent entertainment for runners, unlike regular headphones, which are usually tangled up during a work out session. They are light and don't fall out of your ears. The headphones are water-resistant and won't be damaged when in contact with sweat.
Running sunglasses are also a great gift for runners. Harmful ultraviolet light does not get into your eyes as you work out. Depending on the model, weight is not an issue, and they are not bulky. They are a bit expensive though, but they rank among the best gifts for runners.


Terrain
Contemplate on what works where.
It is imperative to consider the type of environment before purchasing the gift. If you want to gift a pair of running shoes, check on the nature of the sole. Take into deliberation if it is an off-road pair of running shoes needed or just a simple casual pair of sneakers for flat terrain.
A weighted vest can also be a useful gift. It can help improve posture when used on flat terrain. The jacket can help improve cardiovascular health. Additionally, it is imperative to remember to fasten the garment proportionally to your body.
For trail running, shoes with good grip are the best choice. They offer stability on an uphill or downhill work out. When it rains, the chances of sliding are high, and safety is essential.


Materials
We live in a material world, so make sure it lasts.
Running clothes that offer breathability is the best option. Synthetic fabric is the most used fabric in activewear. It has admirable wicking ability to keep you dry and comfortable as you work out. The other materials used are;
Nylon is very soft. It is stretchy allowing movement, and it is lightweight. Besides, it has outstanding sweat-wicking capabilities.
Polyester is very breathable. It is plastic-based, giving it exceptional durability. Moreover, it is non-absorbent and lightweight. Polyester doesn't have the anti-bacterial qualities of natural fabrics, but it can repel UV rays. It is suitable for cold weather.
Polypropylene makes an ideal running base layer because the fabric is water-resistant. It remains dry to the skin regardless of the amount of sweat it comes into contact with during work out.
Spandex is flexible and stretchy. It is also known as Lycra, and it expands very well, allowing free movement. Spandex can expand while retaining its shape without getting any damage.
Bamboo is soft to the skin and anti-bacterial. Compared to synthetic fibers, it is eco-friendly with exceptional sweat-wicking abilities. It is very durable.
Wool, specifically the merino wool is perfect for either hot or cold kinds of weather. It regulates temperature, is anti-bacterial and very breathable. Wool is mixed with synthetic fibers in most cases to give it a defined shape. Additionally, it has superb sweat-absorbing abilities. It keeps you dry and comfortable.
Cotton absorbs moisture and dries slowly. It leaves you feeling hot and damp so isn't recommended for hot climate runs.


Ease of Use
Remember to have the runner's interest at heart before buying the gift.
Don't waste money on something that will never get used. There are running-related books that can also be given to help in training and technique: some advice on proper diet and hydration.
What matters the most is that the person getting the gift gets to enjoy using it. If it is a running outfit, confirm whether the person has an allergic reaction to specific fabrics. Some garments have funny sayings and quotes, which can be an excellent gift for someone with a sense of humor.
Battery life
A techy gift is also a nice gesture if the person receiving it loves gadgets. For a device that uses rechargeable batteries, check how long it will last before the dry cells run out. A long-lasting battery will allow the user to enjoy the present. Remember to get a simple gadget that does not have a lot of battery-draining accessories.
Some wrist trackers have batteries that last up to seven days before the next charge. With such a battery, the device will not go off mid-run. You won't have to worry about them losing the data recorded. Remember to go for gadgets that have in-built batteries. They are smaller, lightweight, and less bulky.
Size
The best gift a runner can get is an outfit or accessory that fits perfectly. Loose outfits can slow and ruin the momentum of a work out session. It can also be risky as high chances of accidents increase. Know the shoe size or size of the person before you purchase an outfit or gear for them.
Comfort
Comfortability is another key factor that will determine whether your gift will be useful or not. An outfit can chaff the skin depending on the type of material, and some shoes might cause blisters. Consult a specialist before purchasing an item to have a better understanding of how it works.
The best gift for a runner is one that offers maximum comfort, making it user-friendly and convenient. A rich set of tools to work with is one of the greatest gifts a runner can get.


Accessories
Even the small stuff can change a whole lot.
When it comes to accessories, there are many options to go through. Some of them include;
A running belt
A running belt can also be a great gift to give to an athlete. It allows the runner to be stylish as it comes in different colors. The strap is perfect for people who don't like using their side pockets during work out. It is lightweight and can hold even the biggest phone.
Headbands
Headbands are also another option to explore if the runner is a stylish person. Stylish people can wear the non-slip headband that is four inches wide and has excellent wicking abilities. It is comfortable and suitable for use in any weather.
Wristbands
Another accessory to consider is wristbands. They come at a reasonable price and offer comfort as it adjusts to the wrist. It comes in a variety of colors to choose from, and it does not slip. Because it is made from cotton and synthetic fiber, absorption is guaranteed.
Running socks
Running socks from merino wool are durable with excellent breathability. With sufficient airflow to your feet, risk of getting blisters and hot spots is eliminated. They provide enough support and compression, resulting in maximum comfort. Infuriating sweat and odor will be a thing of the past with these high-quality socks.
Insoles
Insoles make uncomfortable running shoes much better. They provide exceptional support with a high arch design and offer maximum comfort. They are expensive, but it is a worthy investment for long-term health.
Running caps
Running caps come in handy for runners in sunny areas. Lightweight and stylish, it consists of high-quality material and provides excellent airflow. Protection from sunlight is vital, and these caps help.
Expert Interviews & Opinions
Most Important Criteria
(According to our experts opinion)
Experts Opinion
Editors Opinion
Users Opinion
By Default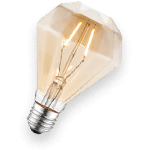 Keep it simple
Don't rush into buying expensive and complicated equipment that will be hard to use. Efficiency is the main goal; buy what is necessary. It is imperative to stay within your budget because some of the items are expensive. Buy something that will complement the weather or terrain used by the runner.
Know the person's interests. It will lead you to a gift that will be much appreciated. You can also custom make a running outfit with a simple quote. You can also pick the runners favorite color.
Comfort and breathability
Providing coziness should be the first thing you are set to achieve. Making your loved one feel comfortable as they enjoy their work out is a great gift. Running shoes offer great comfort, depending on the brand. If it is within your budget, surprise them with an elite pair.
Breathable outfits can also give them a chance to work out without being damp and wet. Air circulation is very important, especially in hot weather runs. Socks can also provide breathability and reduce the risk of getting feet blisters and bad odor from sweat. Merino wool socks like the Rockay Accelerate will make the perfect gifts for runners.
Other Factors to Consider


Bottom Line
It is good to consult before purchasing equipment that may end up in storage because it is not needed. Keep it simple; buy a practical and low maintenance gift. Get to understand what the likes and interests of the person are. It will help you identify the type of gift to buy.
Consider the terrain that your loved one frequently uses as a guide to help you get the right equipment. Books, movies, and documentaries that are running related are available in the market. Don't restrict yourself on running gear only.
Energy and hydration supplements are also indispensable items for runners. You can surprise someone with this type of gift if picking out a specific item is challenging. Runners need nourishment, and this is a sure way to go.
Getting the best gift for runners is not a difficult task. Once you figure out how much you want to spend and what to buy, it becomes easy. Make sure to get something that the user will actively use.
Frequently Asked Questions
q:

How do I choose the best gifts for runners?

a:

If you have little or no clue about running gear, it is better to ask the person what type of gift they would like. It will save you a lot of time and money in case you went and bought something that is not running related. Let them tell you what they want, and sizing won't be a problem.

Another added advantage of asking your loved one what to get them is that they get what they need. The risk of buying what they already have is not there. Surprises are fun but getting the required gift is much better. Don't be afraid to ask.
q:

What are the best choices of a gift for the light runner?

a:

A stylish approach is more suitable for someone who enjoys running in parks and streets. You can get them accessories such as headbands and wristbands to enhance their look. Running shoes can also work, get a pair of sneakers that fits both running and casual wear. Outfits with exceptional sweat-wicking abilities and breathability will also do.

A trail runner has specific needs compared to a light runner. Look into a breathable top that can offer weather resistance. Consider the sole and upper of the shoes you might want to buy. Most importantly, let the terrain of their running route guide you on what specifications they might need.
q:

Are gadgets suitable as gifts for runners?

a:

Whether it is a gift for a trail or light runner, technology will cater to both their needs. It will also help them keep a track record of their work out routine. With features such as route mapping, heart rate checking, and distance covered tracking; this will be a useful gift. You can't go wrong with gadgets.

Wireless headphones are more suitable for a light runner. Fitness trackers will help a competitive runner know which area to improve on. Since the majority of the gadgets are lightweight, they can be carried at any given time in any terrain. Some devices are not durable and might need a little time getting used to operating it.
q:

Which types of outfits are suitable as gifts for runners?

a:

The type of material used and the climate conditions will determine the type of outfit to buy. Runners in hot climates don't need heavy garments. Also, a trail runner will dress differently to cope with the constant weather changes. For a hot climate runner, sweat-wicking abilities will be the main feature to look out for.

Runners have a preferred type of dress code. Hot climate runners prefer tank tops or a shirt; some even go shirtless. For a cold or moderate climate, softshell jackets are suitable. If you are not sure on what outfit to get, consult a specialist for assistance.

You can also choose between running pants and running shorts. As mentioned earlier, runners have a specific outfit that makes them feel comfortable. If your friend uses either running pants or shorts, you will have an easy decision to make.

As you pick an outfit, there are some things to look out for like, visibility and if the ensemble can stretch. Stretching allows the runner to do warm-ups comfortably before or after going for a run. Reflective fabric makes the runner visible in dark or low light areas.

Some running outfits have reflective materials, which makes them great for evening runs. If your loved one loves taking night runs, then this will surely be a great gift. Safety is also assured if running is done on busy roads.