Best Sunglasses for Running Reviewed
last updated
Aug 15, 2019
Whether you're a professional athlete or just someone who goes on a daily jog to keep fit, you need to think about proper protection when running. Must have gear includes the right pair of running shoes, comfortable clothing, plenty of sunscreen, and, of course, a good pair of running sunglasses.
Regardless of whether you do your runs in the morning, at sunset, or whenever you can squeeze one in during the day, you need to be aware of the harmful effects of the Sun's UV rays on your eyesight. The right protective gear will not only keep your eyes safe, but it will also make it more comfortable to exercise, ensuring clearer vision and better awareness of your surroundings.
The list below looks at the ten best running sunglasses currently available for purchase, with products from leading manufacturers whose eyewear you're sure to enjoy.
In a Hurry? The test winner after 6 hrs of research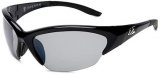 Kaenon Kore
Why is it better?
TR-90 Frame
Hydrophilic Nose and Ear Pads
Hypoallergenic
SR91 Lenses
Interchangeable Lenses
In a
Hurry? Editors choice: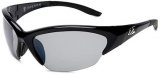 Test Winner: Kaenon Kore

2
Researched Sources
65k
Reviews Considered
6
Hours Researching
10
Products Evaluated
Style
Materials
Brand
UV Protection
Fit
By Default
In Depth Review Top 10
Kaenon Kore
Oakley Flak 2.0 XL
Oakley Radar
Under Armour Zone 2.0
Ray Ban New Wayfarer Polarized
Costa Del Mar Blackfin
Nike Tailwind
Tifosi Tyrant 2.0
Adidas Raylor S
Woosh Polarized
Table of contents
Criteria Used for Evaluation
Expert Interviews & Opinions
Other Factors to Consider
Frequently Asked Questions
Sources
Top 10 Running Sunglasses
Criteria Used for Evaluation


Style
Just ask the Fonz- the style of your shades is something that is incredibly important.
Of course, the performance of these products was one of the very first things that we considered when selecting our favorite designs, but we would be lying if we weren't a little swayed by how each designed looked. When it comes to sportswear, aerodynamics is going to be your best friend. That's why we opted for frame shapes that hug your head, but without becoming too tight and constricting. There are two different places that will allow users to get the best performance while still allowing them to express their personal style.
Frames: For the most part, we didn't deviate too much when it comes to the general shape of the frame, because curved and wide designs are going to be the best style for the task at hand. The classic aviators are great for a leisurely day of errands and driving, but they aren't going to give you the same level of comfort, protection, and stability that the wrap around frames can provide. There are a few ways to bump up the style, and one of the ways is in the color of the frames. We were drawn to designs that allowed users to select from a few different colors of frames. Black is always going to be a standard option in most styles because it goes with just about anything. Brands such as Oakley offer users bright neon two-toned frames that include bright white and neon yellow. Bright colors are a great way of marrying style with function in our opinion.
Lenses: The color of the lenses is another great way of bumping up the style. Almost all of the designs that we selected for our list gave users the option of selecting different color lenses. Some users worry that lighter colored lenses aren't going to have the same level of UV protection as darker lenses, but this simply isn't the case. If you hate super dark lenses because you feel that you aren't as in tune with your surroundings, you can always opt for a lighter color such as blue or orange, and you will still have the same level of protection that you would have with the incredibly dark lenses.


Materials
The type of materials used is going to dictate how comfortable they will feel on your face, as well as indicate how durable they will be.
The endgame here is to feel like you are wearing nothing at all. To achieve this, the materials are going to need to be incredibly lightweight and a little thicker. This means you cannot opt for those stylish wireframes, because you will find that they are going to slip off your face as you move and sweat. We have broken down the materials that we looked for, and the reason behind including them.
Plastic frames: For frames, it's plastic all the way. You may find that many of the plastic frames are a little on the bulky side, but there is a reasoning for this. Using thick plastic frames mean that they are going to be quite more durable if you happen to take a fall, or if they slip off your face as you stretch after the end of a hot and sweaty trail run in the middle of the summer.
TR90 is the type of plastic that you are looking for when it comes to frames. The reason why TR90 is considered to be the best material in this instance is that it is incredibly flexible. Not all heads are created equal, and these products fall into the one-size-fits-all category. So, how do you ensure that it is going to be a good fit for all size heads? That's where TR90 comes into play. This type of plastic is able to bend and move without losing durability. That means that is it going to be able to stretch to fit all size noggins, and it also means that it is incredibly durable in case you accidentally sit on them when climbing into your car!
Rubber grips: To ensure that they stay securely in place on your head as you get active, rubber grips on the tips of the arms as well as on the bridge of the nose is going to make sure they don't budge. When you get sweaty from a particularly long training session, plastic frames will slip around and slide down your nose because there isn't any friction to keep them in place. The right kind of rubber in all of the right places will create a good deal of friction when things start to get sweaty which is going to prevent them from slipping around on your face.


Brand
When it comes to sportswear, there are just some brands that stand out from the pack.
While you may not think much of it, the brand of your sunglasses can actually have a heavy impact on your satisfaction. While you may be tempted to purchase a product from the local gas station, the quality you will be getting won't even be comparable to the clarity and protection you receive when you invest in models from reliable manufacturers such as Oakley, Ray Ban or Kaenon.
The downside of shopping for quality sports eyewear, however, is that it comes with a high price. All of the brands listed above utilize high-precision technology in designing their lenses in order to achieve the following effects:
Lens clarity is one of the most important things to look for in sunglasses for running, seeing that a lens that is of subpar quality can actually do more damage than good. You will want a pair of shades that will allow you to go about your day without squinting, or without affecting your eyesight in the slightest.
Durability can only be achieved by using the highest quality materials. Some manufacturers go with glass, while others opt for polycarbonate which is lighter and shatterproof. Before purchasing, make sure you know the material used to make your lenses, as it will affect your entire experience.
Protection will be covered in more detail below, but when shopping for eyewear, it is crucial that you don't expose your eyes to harmful UV rays, as these can damage your eyesight. Ideally, you will want to shop from a reliable brand that delivers true protection instead of just putting a sticker on a cheap pair of plastic glasses.
Warranty is provided by most manufacturers, keeping you protected from any possible defects. Some of the brands listed above even have a lifetime warranty on their lenses, which is a huge plus if you're looking to make an investment in protective eyewear.


UV Protection
Keeping the sun out of your eyes is just as important as keeping it off of your skin.
You have the option of slathering sunscreen all over your body, but you can't slather it on your eyeballs. This very delicate part of your body often gets overlooked when heading outside for a walk or a jog, so it is important that you select gear that is going to protect one of the most important and delicate parts of your body as well!
It is important to note that polarized lenses do not mean that they are going to protect your eyes from the sun. Polarized lenses simply mean that they are going to help reduce glare so that you don't squint as much. To ensure that your eyes are protected, we made sure that each brand offered some form of UV protection.
While almost all brands out there on the market have lenses that will protect from UVA and UVA rays, there were some that also made claims that they protected from UVC rays. From our research- this doesn't necessarily mean that they will protect your eyes more than those that simply filter out UVA and UBA rays.
What are UVC rays? While UVC rays are considered to be the most damaging, they are mostly filtered out completely from the atmosphere before they even reach your skin (or your eyes in this case). Most UVC rays are produced by man-made devices, such as welding torches or older models of tanning beds.
The bottom line when it comes to UV protection is that anything that filters out UVA and UVB rays are considered to be completely sufficient. Designs that filter out UVC rays will not provide you with extra protection unless you plan on engaging in a little bit of welding as you exercise!


Fit
If they don't fit your face right, you aren't going to want to wear them.
Not everyone's head is the same shape, and these products are one-size-fits-all. For casual styles, it's perfectly fine if they fit just a little loose or a little tight because you probably aren't going to be moving around that much or getting very sweaty. However, because you are going to be moving around a lot, you want them to fit snugly without strangling your face. So, how can you achieve this equilibrium? There were a few features that we considered to ensure that you get the very best fit that is going to be comfortable and easy.
Materials: We mentioned it before, but it is worth mentioning again. Opting for plastic (preferably TR90) is going to be the key for a good, basic fit. This type of plastic is a lot bendier and less rigid, so it can stand to have the arms bend backward so that it fits your face easily.
Rubber arms: Ideally, you don't want the entire arm to be made from rubber, or else you will have a little bit of difficulty putting them on. What we looked for in the arms were rubber grips that were strategically placed on the back third of the arms on the backside of your ear so that it would be able to grip your head. From what we found, textured or grooved rubber grips were even better at staying securely in place without running the risk of pulling your hair.
Nose grips: No one likes their nose to be pinched, so we took a look at how each design sat on the nose. For most designs, they simply utilized a simple bridge with a line of rubber that ran along the surface to prevent it from slipping down your nose as you start to build up a sweat. Some companies went so far as to provide a series of detachable grips that you could swap out to ensure that it felt secure yet comfortable.
Expert Interviews & Opinions
Most Important Criteria
(According to our experts opinion)
Experts Opinion
Editors Opinion
Users Opinion
By Default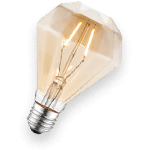 Hollywood Style
The sun has been around for a pretty long time, but sunglasses just hit the scene in the late 1920s and became popularized when movie stars started wearing them in public.
Look at Those Lenses
Early lenses used to be made out of a small pane of intricate blown glass (dating back to the 13th century!), but today most lenses are made from a form of very durable plastic.
Bring it On, Nike!
Nike didn't just stop at making sunglasses, they have an entire line of sporty corrective lenses as well that are designed for active people that need durable and sporty frames for any and all activities!
Other Factors to Consider


Bottom Line
Our biggest piece of advice that we could give you when selecting a design is to take into consideration what features are more important to you.
If you are training for your first marathon and want something that is aerodynamic and sporty, you may benefit from selecting a narrow design that fits closely to your face. However, you don't want it to fit so tightly that the lenses are going to fog up as you sweat. Be sure to opt for designs that fit tightly, but that is a little open as well so that your eyeballs can breathe!
For those that was something that is casual and stylish that you would wear even when out with friends in the evening, trendy designs (like the Ray Ban New Wayfarer) are going to give you all of the protection and stability that you want when working up a sweat when training on the track, but still look good in the process.
Frequently Asked Questions
q:

Why should I wear running sunglasses?

a:

Even if your eyes aren't as sensitive to light as others, these products serve more functions than just reducing glare.

Did you know that prolonged exposure to UV rays may actually promote the growth of cataracts as you get older? Just like you are generous at slathering on sunscreen to reduce the risk of wrinkles and skin cancer, the same care should go into protecting your eyes. Not only will it reduce the risk of cataracts, but it can also prevent macular degeneration which can also lead to vision loss when you age.

Long-term health risks aside, wearing a pair when you are training outside can help improve your performance. Squinting in bright light may seem like it is a minor inconvenience, but squinting for just 5 minutes greatly increases the risk of developing a killer headache or migraine. When you feel good, you train harder, so it is important that you equip yourself with gear that is going to make you feel good!
q:

What are the benefits of polarized sunglasses for runners?

a:

It seems like everyone is boasting about polarized lenses, but what exactly are the benefits of wearing them? It is first important to note that on their own, they do not offer any additional UV protection. They are simply designed to reduce glare and keep your vision from becoming muddy and dark.

Glare happens when light is reflected off of horizontal surfaces. These lenses are infused with a filter that actually absorbs light that is reflected off of a surface, so why the time that it reaches your eye is completely filtered out. What this creates is a view that is crisp and clear, and isn't washed out by glare. This means that you will have a clearer view of your surroundings, which is especially important when engaging in any outdoor activity.
q:

What makes them ideal for running?

a:

You likely have a pair of sunglasses that you picked up at a gas station on a road trip that does a pretty decent job of keeping the sun out of your eyes. While they will work for conditions such as driving or spending some relaxing time outdoors, they may not be ideal for activities that require a lot of movement.

What you are looking for in these designs is a frame shape that is made to fit your head a little tighter than most (which is why plastic frames are going to be ideal for this scenario), and that has a few extra features in the arms and the nose to ensure that they stay in place when you move. Rubber grips on the arms and the bridge of the nose typically aren't found on casual designs, and this is the material that it really going to help it stay in place as you start to move.
q:

What's so great about TR90?

a:

You may have noticed that most of the brands out there on the market don't just use any old type of plastic, but rather they use a specific plastic that is referred to TR90. So, what is this material and why is it so great for these types of products?

TR90 is a type of thermoplastic that actually gets incredibly pliable when it becomes warm and stiffens up when it becomes cool. This makes this material a lot more pliable, which also means that it is going to be a lot more difficult to break.

This pliable and durable plastic is the perfect material for these types of products because it means that they will be able to bend to fit most head shapes without becoming weak and brittle with extended use. It also means that you can accidentally sit on them when climbing into your car without the risk of them breaking!
q:

Will they offer a good deal of protection from UV rays?

a:

Absolutely! Most of the designs out there on the market have lenses that have been treated with a material that is going to keep those harmful UVA and UVB rays out of your eyes that could lead to the development of cataracts as you get older.

There are some brands out there that state that their lenses not only protect against UVA and UVB rays, but they also protect against UVC rays as well. From what we have researched, designs that simply protect against UVA and UVB rays are completely adequate, and anything past that is considered to be a bit of overkill. Most UVC rays are absorbed into the earth's atmosphere and don't make the journey to your skin or eyes.
q:

Why can't I just wear wireframes?

a:

Sure, you can opt for your standard wireframes, but you may run into some troubles down the road. While the lenses are going to do their job keeping glare and UV rays out of your eyes, the frames may become incredibly uncomfortable, and they may even bounce around on your face when training on a bumpy trail.

Wireframes aren't going to have the same level of stability and comfort over the TR90 frame models, and when you begin to sweat they are going to slide down your face. You may think that your old reliable and trendy wireframes may work at the beginning of your run, but you will grow quite frustrated with them around mile 2!