Best Gym Duffel Bags Reviewed
last updated
Jun 25, 2019
Carrying all your gear for a workout session and work, bringing all your needs for the day, or traveling can all be a challenge in terms of packing. Gym duffel bags can make for a great companion in any of these situations.
They can be makeshift luggage, overnight bags, or work bag that will be useful in carrying all your goods and items. When evaluating the best options that are available, we looked at ease of use, advanced features, durability, weight, and portability.
In a Hurry? The test winner after 5 hrs of research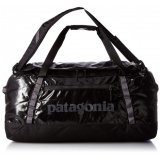 Patagonia Black Hole 90L
Why is it better?
Removable portable features
Very water resistant
Large space
Shoe storage inside
Strong and durable
In a
Hurry? Editors choice: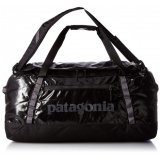 Test Winner: Patagonia Black Hole 90L

3
Researched Sources
4047
Reviews Considered
5
Hours Researching
10
Products Evaluated
Ease of Use
Advanced Features
Durability
Weight
Portability
By Default
Criteria Used for Evaluation


Ease of Use
A gym duffel bag is but a piece of gear to help us have what we need to get where we need to go. It shouldn't be complicated or hard to use, and it should easily accommodate our most essential items for when we are on the road. Therefore, the ease of use is very important. If it is simple to pack your bag with all the absolute necessities regardless of size and shape and pack that bag efficiently for the ultimate use of space, then you have a good product.
While you could always just throw your items in the bag, you will most likely be happier once you arrive at your destination to have things organized so that you can find them much easier. So options that allow for this are also important. The other factor that goes along with ease of use includes the ability of the bag to be closed up whether it by zipper or button, a closure that is made well and smoothly closes makes it extremely useable and low stress.
The other nice feature that you may find which can help you use your duffel bag is the addition of compression straps. These can be either inside or outside your bag or in both areas its construction. The use of these straps helps you pack a bit more and securely strap down your items. It also helps compact all your things so that it is much easier for you to open and close your bag.


Advanced Features
Extra features that go above and beyond for storing your most precious and needed goods will be super useful when you are trying to pack lightly for a trip only wanting to bring but one training duffel bag. Or if you are needing to bring gear along with clothing to a workout session or a competition, the extra features that a bag will offer could be very helpful in keeping your stacked and ready for your session. Advanced features like extra loops, mesh pockets, mesh dividers, internal zippered pockets, bottle holders, or clips. Additionally, some workout duffel bags will have the ability to be rolled about with wheels which make them very useable when you are packing heavy and don't want to weigh down your shoulder.
The other advanced options to consider is whether there is water resistance in the materials. This is particularly important and helpful when you are going to be outside, say hiking or camping. Some gym duffel bags could take a bit of rain without getting everything inside wet, while others can literally be submerged completely underwater and still come up with dry items inside. If the product is made of materials that are easily cleaned you have a better way to manage hygiene.


Durability
These bags that we chose for our list had to have an amount of durability that could hold up to traveling and serious exercise sessions. We were looking for solid construction with tough stitching and rugged materials such as nylon or polyester. Tough synthetic blends that are going to have better abrasion resistance and tear resistance were important to our evaluating each product on the market.
When you are purchasing a gym duffel bag you are going to want to get a good lifespan out of it. You shouldn't have to be super concerned about the wear and tear that it goes through in order to get this. We looked at models that could take a good beating and consistent use and still live up to providing solid performance through and through so you can have a bag that will offer abilities.


Weight
When you are looking for portable storage you are likely going to be on the move, and the easiest way to accomplish this is to carry your gear without any extra weight holding you down. Your weight should be in the objects and tools or clothing that you pack, not in the workout duffel bag itself that should be but an afterthought.
While wheeled products will offer an extra bit of functionality and ease of use, this extra built-in gear will add weight. This can often be as much as a whopping 6 pounds. So that is definitely something to think about. If you can do without the smooth functioning of a wheeled product, those that don't have this feature will give you a much lighter product while still having solid durability through construction and other materials.
Depending on what you are doing, whether you are simply going to the gym or working outside, or if you are heading on a plane, the weight could be an issue. If you are just engaging in a workout session, it may not be a big deal. You might like the wheels should you like to carry some heavier gear with you like a medicine ball for instance. If you are traveling on a plain, there are weight maximums to be considered.
That extra weight for the wheel function could put you over those limits. If so, you have the potential to get hit pretty hard in the wallet. Extra volume is another aspect that offers more ability to carry extra items, but that can come at a moderate weight level. So just think about what your primary purpose is when looking for the best training duffel bag and consider how much you need to carry and how much weight you are able to feasibly take on.
Portability
Outside of straps to hold in your hands or wheels that can help you glide through most any surface, there are other portability options that duffel bags offer.
Backpack Straps
When you just need to pack your bag and hit the road, a backpack strap can make for a nice companion to your bag. In general, you can expect that these backpack straps will have comfort padding built-in. If you feel like they are too bulky or you just don't need them, they will most likely have the option where you can remove them. This style is nice for use when you have to walk far distances. The set up distributes the weight of the duffel bag amongst your shoulders which can not just lighten your load and make travel much easier but also allow you to have full use of your hands.
Shoulder Straps
If you don't have to trek miles upon miles and just need to throw the bag on and get moving a shoulder strap could work.
While these aren't as comfy as a backpack strap, they are still very functional for portability. When you are using one of these straps it is best that the bag itself isn't overly heavy because they could dig into your skin and shoulder which is never a fun time. These too can be taken off the bag when necessary.
Carrying Handles
The most common portable feature is a carrying handle. they can be padded or not, they work well to simply aid in picking up your bag and transporting it from here to there. They can take a good heavy load, but we wouldn't recommend this as the only strap used if you have to walk far with them.
Grab Handles
You will find these on the ends or sides of your duffel bag they make for good help in picking up your bag. When you need to move them and change their location, like putting them up in a closet or on top of other high-piled luggage, these will be very helpful in getting a good grip.
Expert Interviews & Opinions
Most Important Criteria
(According to our experts opinion)
Experts Opinion
Editors Opinion
Users Opinion
By Default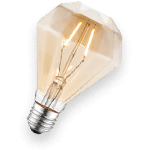 The History of Duffel
An interesting fact is where the name "duffel" actually comes from. It is the name of a town in Belgium. In the 17th century, the cloth that was used to make carrying bags was rugged and substantial and it went by the name "duffel cloth."
A Bag of a Different Name
Duffel bags can be used by marines or anyone else that travels the high seas. If a professional on the seas uses one, they don't call it a duffel bag, but rather a "seabag."
Other Factors to Consider


Bottom Line
Traveling anywhere, on a trip or to a gym session, on a hike or if you need to pack for a sleepover a duffel bag is a great option to take advantage. These are very common and superior in their popularity among many to have when you just have to quickly pack up and go. These items are very portable and you can find them in a variety of sizes to suit your needs as well as offering quite a bit of functionality and features to suit your specific requirements.
Kids, adults, and seniors can all benefit from their use. They are great to pack the dog's travel items too. Many have a rugged design that allows them to hold up to wear and tear and others have to weatherproof that helps them provide safety to your items when the elements aren't at their best. Because of their carrying options and portability features they can be extremely useful and worthwhile to have in any closet just in case!
Frequently Asked Questions
q:

How do you measure a floppy duffel bag for air travel?

a:

Nobody wants to get packed up to fly and realize they can't take their luggage or their luggage won't work for a carryon.

In order to measure your bag correctly, making your measurements at the widest points is the way to do it. Measuring from top to bottom or from side to side works but also remember to measure the added bulk you may have from straps or handles. These features stick out too and can take up space. Make sure to look over the bag and set it up on a table to see it at eye level.
q:

What should you look for in a travel bag or duffel bag?

a:

The portability depends on you. If you prefer to keep your hands free and wear a bag over your shoulders or across your shoulders the shoulder or backpack straps could be helpful. Some people depending on what type of travel they do and how heavy they pack prefer to have rolling wheels for easier transport.

One of the most important things to think about is weight. This is especially true if you are flying because of these days every bit of weight counts. The more weight your bag has the less you can pack without risking the expense of an overage fee.

Durability is also another important aspect. Let's face it, the worst thing is if your zipper breaks which stops you from being able to close your bag or if the actual bag rips. You will pretty much lose all functionality when the durability is poor.
q:

What are the best types of fabrics?

a:

When you are just looking at using a duffel bag for the gym, there are a couple of considerations. Pockets made of mesh or anything that allows for ventilation helps for sweaty garments and shoes. These are also nice to function as water carriers. The other thing that helps is materials that are easily wiped down or cleaned for improved hygiene.

For travel or outdoor activities really tough materials that are abrasion and tear resistant are going to be helpful. Sometimes, fabrics that offer visibility for safety is another important aspect depending on your activity. Some fabrics even offer reflective features.
q:

What are the capacities offered in gym duffel bags?

a:

There is a wide variety of packing capacities that you can choose from depending on your needs. The highest-tier brands will have many model options with nice sizing variations so that if you like one model you can also match it to your preferred size. Some basic brands may be limited in size and features. For the most part, you are looking at a range of about 30 liters to potentially upwards of 150 liters. Therefore the range of packing abilities offered is pretty vast allowing you to choose almost any size option.

When you are trying to figure out what your needs require, first figure out why you are looking for one of these products.

If it is the gym you may tend to look at one set of options versus traveling outside and camping overnight which would gear you towards another set. If you just need to throw a few items in your bag and go your capacity needs are much larger, rest assured you will be able to find one that has your space requirements.
q:

What is the price range?

a:

Like the size, capacity, color, and patterns, and carrying options, the price is also variable. You can find decent budget options that can also have some functional features and be a bit above bare basics in construction. You can also find top-of-the-line products that are going to be made impeccably well and have very advanced features. The amount of durability you need can also affect the price.

Again, this makes it important to figure out what your budget is and what you are looking for. Gym bags tend to be the most affordable. Outdoors options or those specialty products that work tremendously for travel can be a bit pricier. Even in the higher priced options, you can still find those that offer great versatility in the lower range.

The lower range still being a bit expensive for some. While the higher end could end up being a significant investment. Therefore, it helps to develop a list of your most essential criteria. Then you can shop around and see which options fit your needs. From there you can price out which of those that you find work out in the budget you have. Methodically looking for the right model in this way can help you feel confident in your choice and lend you to be more happy with it when you use it.

Don't forget warranties. Some of the more expensive duffel bag brands will come with lifetime or long-term warranties that are worth noting. In this way, you can invest in a solid option but not be out a boatload if it doesn't work out for you or if you experience any issues.