Best Festival Fashion Shoes & Boots Reviewed
In a
Hurry? Editors choice: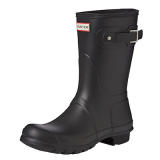 Test Winner: Hunter Original Short

Which festival is your favorite? Burning Man? Or are you more of a Coachella goer? Either way, what you wear on your body and feet can make or break your festival experience.

Hours of walking and standing can lead to aching feet, legs, and back, and blisters and bruises that are unsightly, painful and annoying. Kate Moss reinvented chic festival footwear for everyone when she attended Glastonbury's mud patch way back in 2005; today, you have to make sure you look good and feel good.

Fear not, as we've researched ten best festival shoes and boots available on the market today. Say goodbye to sore feet and hello to comfort and style.
Standout Picks
Criteria Used for Evaluation
Comfort
Why is comfort so important for festival footwear? Consider the fact that most of the day or evening will consist of you walking from stage to stage, and when you are not walking, you will more often than not be standing or dancing. There are not always a lot of options for sitting, especially in adverse weather.
You're going to be able to enjoy that festival much more if you have dry and warm feet. Don't even think about the effect that developing blisters will have on your experience – ouch! With the right footwear, you'll be able to spend the whole day in great style, on your feet without even thinking about how much time has passed.
When taking comfort into consideration, there are a few features that you should look for. The process of picking the perfect footwear starts with knowing your feet. If you have flat feet, high arches, plantar fasciitis, or other problems, you will certainly want to take that into consideration. After spending a moment to think about your feet, think about the venue and what you may be facing. When it comes to the shoes, here are a few key features to look for:
Arch Support
Light Weight
Ankle Support
Breathability
Sweat-Wicking Ability
Heat Retention (In Cold Conditions)
Keeping your feet safe is important. Stepping on something sharp may penetrate flimsy shoes easily and cause problems. In addition, feet that are too hot or too cold can also put a damper on your event. Keeping your feet healthy and protected should always be a concern, especially when you know you will be spending hours upon hours in them.
Water Resistance
Waterproof protection is essential for festival goers because sometimes you will experience four seasons on the same day! But if you've chosen waterproof boots or shoes, you will have no worries at all. You will be protected from adverse or unexpected weather and not suffer the discomfort of wet feet.
Keep in mind that shoes and boots that are waterproof tend to be a bit heavier. With that come legs that easily tire. If you have a full day of walking or a festival that lasts several days, this can make an impact on your energy levels. Heavy shoes lead to fatigue and that is something you want to avoid.
There are a couple of simple solutions to your waterproofing woes. One option is spray-on waterproofing, which you can easily purchase online, then simply spray your shoes and let them dry.
Another option would be to pack an additional pair of shoes into your bag or vehicle in case inclement weather strikes. Lastly, and while this may seem odd, putting plastic baggies over your socks and into your shoes will keep your feet dry. Dry feet are crucial to your health and overall enjoyment while out and about.
Fit
With different shapes for every leg and foot, ensuring that you have the proper fit for your particular situation is essential. Maybe you have a little or a lot of muscle, or a wider calf than most. In these cases, it's essential to take into account your unique shape of the foot and the leg in order to choose the best fit for yourself.
Boots: Often it is easier to control the fit of a boot by adjusting the straps at the top of the leg. With varying heights, the adjustment can add not only comfort but also support. It is important to note that boots typically don't breathe as well as other types of shoes. This can lead to hot and sweaty feet. You will need to decide what is more important - the structure and support that a boot gives or the non-sweaty feet they may take away.
Sandals: Strappy sandals can be great if you are looking for that customized feel. Sandals also offer excellent breathability and are usually quite flexible. You have to be careful when wearing sandals for an all-day event or festival, though, as many of them do not offer much support. It is important to note that, more often than not, you do not wear socks with sandals and this can lead to rubbing and pain in your feet. Having alternate shoes with you, if choosing sandals, may prove advantageous.
Traction
Considering the many different venues that festivals take place in, your footwear needs to cover a lot of "ground". As mentioned earlier, these venues can range from muddy and puddle-filled fields to dry indoor stadiums to wet grassy meadows. Whatever the environment, most of our featured footwear has good traction for whatever situation you may encounter.
A slip-resistant shoe provides traction and grip on a variety of surfaces. Keeping your feet planted firmly under you is key to enjoying your event. Slips and falls are a major problem; they can cause minor injuries like bruising or stubbed fingers and toes. They can also lead to more serious issues like broken bones and sore muscles. Let's take a look at the best outsole materials to keep you standing upright:
Rubber
Blown Rubber
Polyurethane
PVC Blends
Nitril
Neoprene
ThermoPlastic Rubber
Breathability
When you're at a festival, your feet can build up a lot of sweat quickly during your dancing and partying. It's best to prevent that so you're not allowing your feet to sweat too much, causing stinky feet or blister issues.
One of the best defenses you can find to combat this is a shoe that has a polyester upper mesh, or one that is made with polyamide. Polyester and polyamide are both very water resistant, so they transport the moisture of your sweat away from your body.
Mesh, of course, is a porous material, like a net. The combination of polyester and mesh as one material will give you all of the airflow that your feet need for keeping them cool and dry throughout the festival.
Most Breathable Types of Fabric
Knit Uppers: This material is great because the knit design leaves holes throughout the upper, allowing air to get in and heat to escape. More and more shoes are leaning towards knit nowadays because of its comfort as well as its breathability.
Mesh Upper: Mesh uppers are similar to knit, in that they have many holes to allow for air to flow in and hot air to escape. Breathable, lightweight, and generally less expensive, mesh is a great choice for indoor events. Outdoors, mesh will allow sand, dirt, and other debris to enter the shoe, so it may not be the ultimate choice.
Canvas Upper: While most people would not think of canvas, there is a reason that so many summer shoes are made from this material. Canvas is actually very breathable, and its porous nature means you will have cool and sweat free feet.
Our Favorites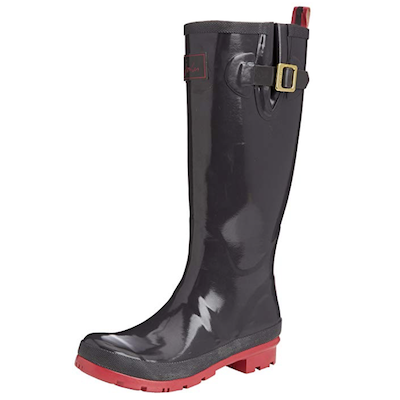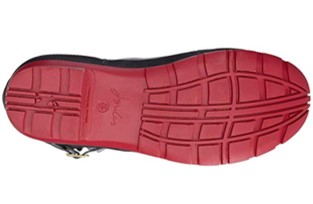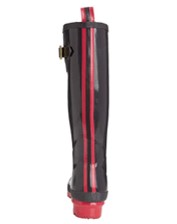 These Joules Field boots are guaranteed authentic and are crafted with traditional styling and features. The style is pull-on, and the waterproofing will not fail you and leave you with wet feet, no matter what conditions you experience at the festival. The boot opening is 16" around, making it perfect for those who have wider or more muscular calves.
The lining in these Wellies will wrap its softness around your leg and create a snug and cozy fit when you need it most. This type of lining is also exceptionally flexible and allows your feet to move naturally. In addition, the lining helps keep sweat away from your feet. These rain boots have a wide opening and slip easily on or off your legs while having an adjustable buckle closure to make it even easier. Taking these to a festival as a back-up will guarantee that your feet stay dry, no matter the weather.

The Joules Field is priced in the mid-range, and they provide excellent value for money, especially considering how long they last. Having that peace of mind that your feet will stay dry and comfortable increases the overall value of these Wellies.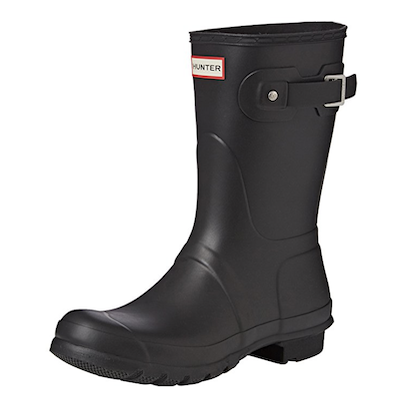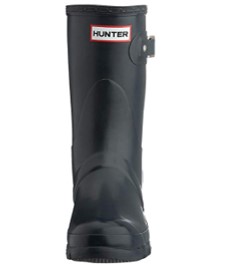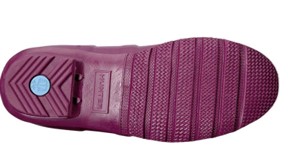 Looking for traditional style but wanting to kick up some serious style just with your festival wear? These great-looking boots will not only keep you in complete comfort no matter what the terrain, but also protect you against all the elements you may encounter, be they hot or cold, dry or wet.
The calendared outsole on the Hunter Original offers unbeatable traction and protects against any extreme temperature on the ground surface, whether hot or cold. The outsole protects you from the elements and keeps you feeling good and enjoying your festival adventure.
There's no need to worry about how much mud and water you are walking through to get around the festival, as the Hunter Original will protect you from all of it. Ensuring your feet stay dry ensures superior enjoyment at any event.
Although priced at the higher end of our festival collection, the quality of these boots and the matchless style and color possibilities make them a top choice.

Superlight and comfortable on any terrain, the Teva Tirra is one of the most popular festival sandals ever! The style is graceful, yet the sandal is durable and won't slip on any type of ground you will encounter at your next festival. Multiple straps create an easy and custom fit, adjustable at nearly every position.
The comfortable and cushioning Shoc Pad featured in the heel of these sandals absorbs impact from every footfall. Wearing a shoe that disperses impact easily will allow you to enjoy every second of your festival no matter how much running around you do.
The Spider Original full rubber outsole on the Tirra is known for its heavy durability. It also provides great traction on sand, trails, and pebbly or rocky surfaces. It's perfect for all the surfaces that you will walk on at a festival.
The Teva Tirra is priced at the low to medium range of festival shoes, offering great comfort and value for the price.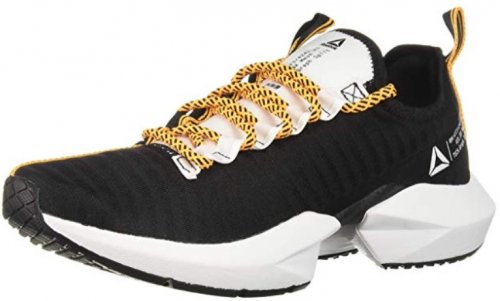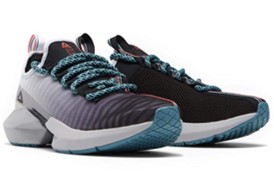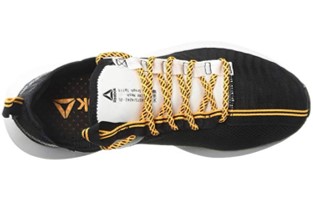 Technically, these are a running shoe. Technically, they are also not very water resistant. But hear us out! The Reebok Sole Fury is an urban, futuristic design that we all know and love, packed in a breathable, snug and amazingly comfortable sneaker. The fact that it is made for running only means that it is a great option for being on your feet the entire day.
The Sole Fury has a mesh upper that is both breathable and that fits you like a sock. There is a lacing closure at the front for maximum adjustability and a secure feeling. If you need orthotics in your footwear, you will be pleased to know that the Sole Fury has an EVA sockliner that is removable so that the design can accommodate them. Finally, the rubber sole which provides traction on the running track will also keep you sure-footed on any type of surface.

While the Reebok Sole Fury is definitely built for performance, we just can't get enough of its style. It is a great design to wear with skirts and dresses and jeans and shorts, for that chic street look that is so popular this season. With the Sole Fury, you will be comfortable and fashionable at any festival event you attend.

5

. Blundstone Original 500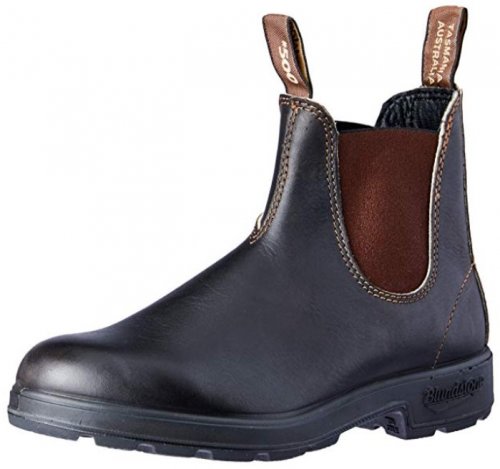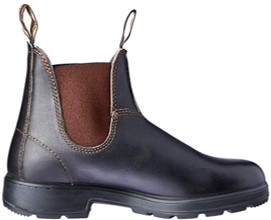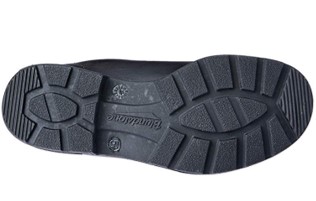 Something a little more weather resistant, a little smoother and a little edgier, the Blundstone Original 500 is an ankle boot that you can wear absolutely anywhere. It has an elastic fit, a weatherproof leather upper and a special comfort system that will keep you going all day and all night long. Simple yet effective, the Original 500 will go wherever life takes you.
This versatile design is built from oiled leather that is resistant to inclement weather. It has elastic gore panels in the sides for an accommodating fit, as well as two pull tabs for easy entry. In terms of comfort, in the Original 500, you will find a cushioned midsole and an SPS Max Comfort system for superior impact absorption. The footbed is removable should you require more space inside the design. Finally, the outsole of this boot is made from TPU and is slip-resistant, meaning you can wear it on any type of terrain you want.

The Blundstone Original 500 may not be following the current fashion trends, but it is definitely a silhouette that never goes out of style. With this option, you will have fun on your event come rain or shine, and your feet will be happy and comfortable all throughout.

The original Birkenstock has been a favorite for over two hundred years, and is one of the most comfortable festival sandals you could possibly find! What's the secret? You simply walk in them, and the shoe molds to your foot, thanks to the cork, suede and rubber soles. The famous Birkenstock footbed will enable your weight to be evenly distributed over the entire sole, giving perfect support and comfort to your feet in any environment. There's a wide range of materials and colors available.
The durable and soft classic footbed of these sandals now offers added protection in the form of foam that pairs with the layers of cork and rubber that lie below. Your feet are sure to stay comfortable for long hours when giving these sandals a try.

The deep heel cup of the Birkenstock Arizona cradles the heel and provides natural cushioning directly under the heel bone, where you need it most. It allows your feet to sit in a natural position which enhances comfort. It also provides a better fit and allows the shoe to hug your foot.

Birkenstock is a well-known and beloved brand for over 200 years now. These sandals are at a medium to high price point, but most Birkenstock fans will always go for this great brand.
With its contour-fitting pull-on design, the Teva Hurricane XLT2 will never allow your foot to slip from the footbed, while the soles simply grip everything you walk on. The sandals also run true to size, have substantial arch support, and are known for being extremely comfortable and good for wading in shallow water.
No matter what the terrain is like, you will have an excellent grip with these soles that give heavy-duty traction on all surfaces, dry or wet. The superior grip of these will keep you feeling secure and keep your feet firmly planted on the ground where they belong.

Need to get these on or off quickly? Not a problem with these well-designed easy hook-and-loop closures that are completely adjustable. This helps the fit feel customized and allows you to adjust for swelling as the day goes on.

The Teva Hurricane XLT2 receives high marks for its many great features. Easily affordable by most of these shoes will keep your feet cool and comfortable all day long. When you give this sandal a chance, you will find yourself wearing it all the time.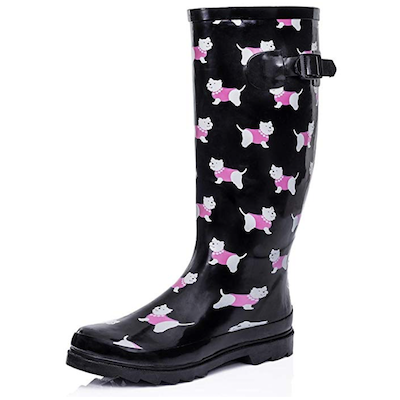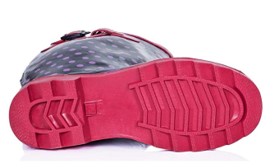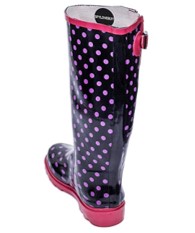 If there is a festival boot with more cute style options available than this, we don't know where to find it! The design for these boots is unbelievably varied, from skulls and roses to the most iconic patterns that you will ever find. They are also waterproof, slip on and off easily over jeans, and have a durable and long-lasting quality construction. Add that to their really low price, and you have a winning combination!
If it's incredibly wet out, and you are slogging through puddles with each step you take, then this waterproof Wellie is the choice for you. Offering superior protection against water, mud, and debris, the Kalie also makes a fashion statement. Stand out in the crowd when you give these boots a try.

The sole of these is larger than most and offers extreme gripping ability. When you find yourself outside and in slippery conditions, rest assured the Karlie will keep your feet firmly planted on the ground.

With a price coming in at the lower end of most Wellington boots, the Karlie features amazing style for the money. Ensure your feet stay dry and comfortable without breaking the bank. These boots will also last you an exceptional amount of time because of their great durability.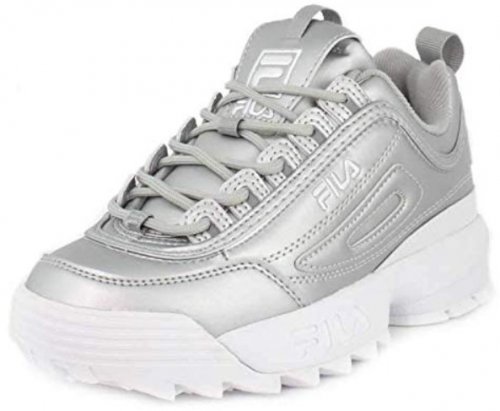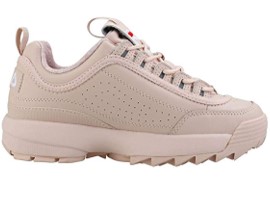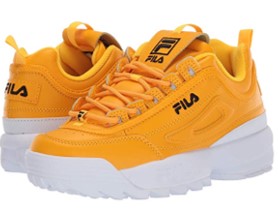 Chunky Dad sneakers are all the rage this season, and with the Fila Disruptor II, you will fit right in with the cool crowd! These thick-soled street kicks come in a variety of colors and combinations, but our favorite definitely has to be the silver metallic from our picture. With a genuine leather upper and a padded interior, your festival time will be an absolute blast in the Disruptor II!
This design has an upper made from premium leather materials that will keep you comfortable no matter how long you decide to stay on your feet. The insole in the Disruptor II is made from lightweight EVA foam for that cushioned comfort, and the outsole is made from molded rubber. Thanks to its deep grooves, you won't be slipping any time soon.

The '90s are back, and the Fila Disruptor II definitely stands out from the usual parade of sleek, streamlined designs. This sneaker is great not only for festival wear but for every day too. We encourage you to pair them with short overalls or even a flowy summer dress for maximum style expression!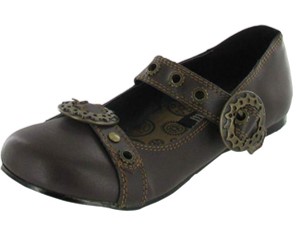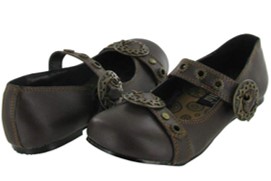 If you're headed to Burning Man, or perhaps some other worldly adventure that involves science, apocalypse, and steam, the Demonia Daisy could be your next go-to fashion festival pair of shoes. This flat not only will keep you comfortable during the duration of a multi-day festival, it also has the spunk and unique style you'd want to have on your feet. A simple mary jane silhouette donned with steampunk gear hardware and open rivets give this pair an individual flair.
Uppers of the Daisy-09 are a vegan leather, meaning they are synthetic, and man made in construction and materials. These durable uppers display a mary jane style silhouette, with gear like holes and rivets across each band. Steampunk style hardware don the top of the foot and side strap, giving it a flair unlike any other. Side straps are a buckle closure to help secure you firmly in place for any exploring or dancing the festival demands from you.
The base of the Daisy-09 is synthetic as well, with a bit of patterned traction for grip on wet surfaces. Rounded toe shape allows for a roomy fit, but they do tend to run a bit small in size so make sure to size up by a half! A lightly padded footbed allows for cushioned comfort during wear throughout the day. This is one pair that will stand out in the crowd in a stylish, archaic way, and prep you for the long haul to festival oblivion!

Subscribe to our Newsletter