Ways To Work Out While Traveling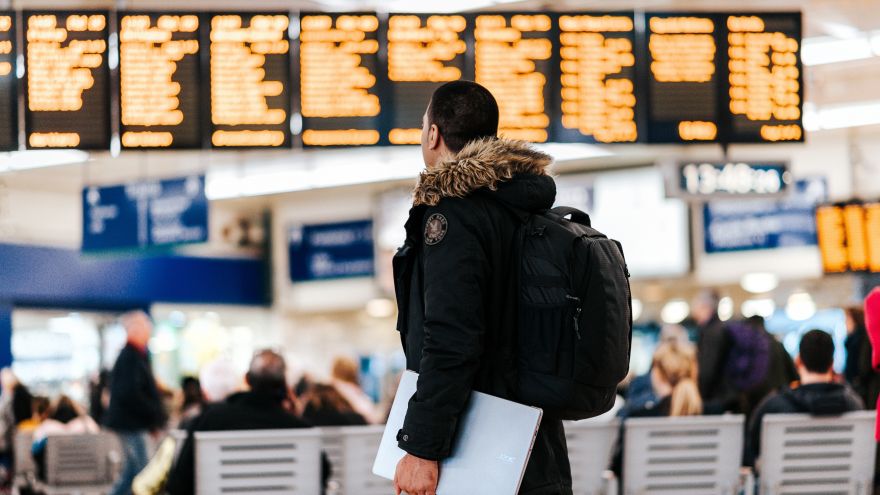 Ways To Work Out While Traveling
www.walkjogrun.net
When you think about your upcoming vacation the last thing on your mind is probably whether or not there is a gym in your hotel, or if your Airbnb is near a spin class. While a lot of the time our ideas of traveling consist of bottomless sangria on the beach, eating large quantities of local food, and exploring cities we tend to forget that just because we are not at home that doesn't mean that our routine can't somewhat stay the same, especially when it comes to fitness.
If you are planning on traveling with the plan that this is a vacation, and you have no interest in keeping up with your fitness goals, that's okay, everybody needs a break from time to time. However, if you don't want to give up on working out altogether, there are plenty of ways to still be active and feel healthy while not at home. The first being the most obvious, walking.
The easiest and most efficient way to enjoy cities, and one that will tire you out and keep you feeling fit. Instead of cabbing or taking public transit around to each stop, opt to walk there. Not only will you probably see much more along the way, but it's an effortless way for everyone to stay in shape, and you won't even really think of it as "a workout."
It completely depends on where you are traveling, and your accommodations but from time to time your hotel

may be equipped with a gym facility. This is an easy way to keep your at home routine still going while away, and because the facility is right at your fingertips, it doesn't need to take time away from you enjoying where you are. Try to find a time to go either early in the morning or later that night so that you don't feel like you are missing out on anything.
Using your environment and getting creative with workouts can also be a fun way to keep yourself feeling motivated and interested in working out while traveling. If there are a lot of stairs where you are staying, for instance like in Greece, use those for HIIT workouts, or to run up and down as a quick cardio session. If there is a park nearby with benches, you can use one to do simple Step Ups, Sit to Stands Single Leg Lunges and more.
If you don't have a gym nearby, or much access to anything outdoors that can help with a successful workout, keep it indoors and do weight free, simple workouts. There are so many options when it comes to indoor workouts, starting with booty exercises. Start with squats, move into lunges, incorporate some donkey kicks in there and repeat. You can also use the couch to help with exercises like a glute bridge, plank or push-ups.
Take this time to really get creative, rather than maybe dreading the fact you need to keep up with your fitness routine on vacation. Health and fitness are all about feeling good, so if you are going into it with a negative state of mind, you aren't going to get the true benefits out of it. Try to always keep workouts exciting and new so that you look forward to actually doing them.
Most Read