Timberland Professional Women's Renova Slip-On Review & Verdict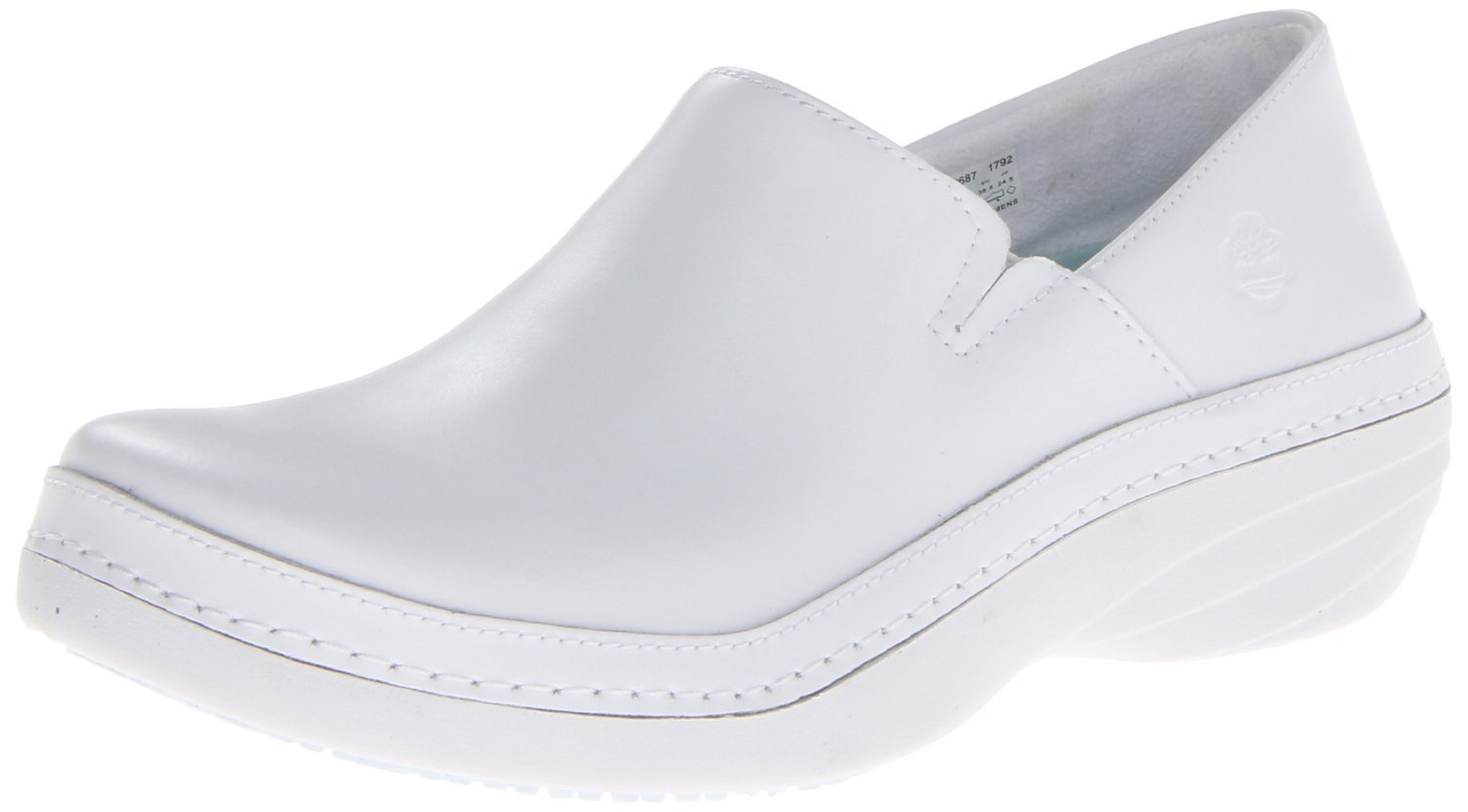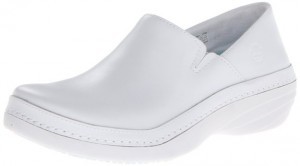 The Renova Slip-on is a wonderful shoe for nurses who are constantly on the go. Many nurses have a difficult time finding comfortable, stylish and safe shoes for work, but with the Timberland Renova, they no longer need to search for their go-to nurses shoes.
These are the shoes they have been looking for. Nurses around the nation have found their favorite shoe in the Timberland Pro. Take a look at the specs on the shoe below, including sizing, material, heel and platform height, comfort and arches and safety features.
We will also take a look at the main pros and cons of the shoe based on real nurses' opinions, the best conditions for wearing these shoes and how to care for them. Finally, get some information about where to get these Slip-ons should you choose to purchase them. [table id=2 /]
Specs
1. Sizing
The sizes of these shoes is in American sizing gauges. It is recommended that you purchase a slightly larger shoe than the size of shoe you normally wear because reviewers say they runs a little small. A slightly larger shoe may also help to account for comfortable, thick socks that you should wear while on the job, and it will also take into account the fact that feet tend to swell the longer you are on them and walking around.
2. Material
These Slip-ons is made out of a quality full grain leather upper, and the sole is made of a durable and sturdy rubber. The soles also have heavy traction, so these shoes can be worn safely even on the most slippery floors. The traction helps to sturdy your stance on dry or wet surfaces.
3. Heel and Platform Height
This shoe's heel is raised two inches off the ground. At the forefoot of the shoe, the platform level is raised about a half of an inch. This height is great for women as they tend to need more cushion for comfort in the footbed.
4. Comfort and Arches
These are designed specifically with nurses and medical professionals in mind. This means they have a soft cushion base and a comfortable shape that conforms to the natural movements of your feet as you walk. The upper leather is made of premium full grain leather and very durable and comfortable. There is also a heel to toe rocker feature that helps to put less strain on the arch and foot in its entirety. This also helps each step to be more like an effortless glide. Finally, if you are ever not satisfied with the comfort of your purchase, you can return them with Timberland's 30 Day Comfort Guarantee. Even if you wear the shoes for 30 days, they are still returnable if you don't feel the shoes' comfort level is up to your standards.
[easyazon_link keywords="Timberland Professional Women's Renova Slip-On" locale="US" tag="nichershoes-20"]—->> Click Here for Pricing, Pictures and Reviews on Amazon.com[/easyazon_link]
5. Safety Features
The outsole of this shoe has a urethane feature. This sturdy covering makes these shoes completely slip, oil and abrasion resistant. The tread is also equipped with SafeGrip tread. This tread pattern offers the maximum amount of traction on dry and wet surfaces. These shoes will give you all the confidence you need for walking on any type of surface at your place of employment.


Pros and Cons
1. Pros
Nurses who love these, say that their adoration stems mostly from the comfort these shoes bring them on their long shifts. They have Bi-Fit Tri-density footbeds in them, which helps to regulate temperature and avoid foot overheating throughout the day. This technology also helps to increase the cushioning under foot. The shoes include anti-fatigue features, such as inverted cones at the base of the insole and shock absorbing materials in the sole. The rocker heel also makes each step easy and smooth. In addition, these shoes are virtually stain proof, so keeping them looking nice for years is simple. The leather upper material looks great and is durable and strong.
2. Cons
A few nurses have reported a slight squeaking sound when they walk. This seems to be the worst soon after they initially purchase the shoes, however, the sound goes away quickly. Other nurses did not like the fact that the top of the shoe was snug on the foot. The Timberland Renova does not have laces or velcro on the top, and these nurses claimed to have a preference for lace-ups. Finally, a few reviews claimed to have a problem with the higher pricing of some varieties of this shoe, however, even those that were frustrated by the price admitted to keeping the shoes for up to five years and reiterated that they were worth the money in the end.
Best Conditions for the Timberland Professional Women's Renova Slip-On
People who are interested in wearing this shoe will likely work in professions where they need to be on their feet most of the time. Nurses will appreciate them the most, but doctors and other healthcare workers such as dental hygienists will also like them. Finally, some specialists who work in the food service industry appreciate the Renova Slip-ons. These shoes can be worn indoors or outdoors, but if you wear them outdoors, simply avoid stepping in large banks of snow or big puddles. These shoes are spill and water resistant, but they are made primarily for indoor use.
How to Care for the Timberland Professional Women's Renova Slip-On
To care for your Timberland Pro nurses shoes, there is not much to be done. There is already 3M Scotchgardprotection on the shoes to prevent stains. But if you do find that you have stains or smudges on the shoe bottoms, these are easily removable with a soft cloth and a small amount of warm water and basic dish soap. On the leather, use a leather cleaning wipe. Buff off smudges from the hospital floors with a magic eraser. In general, you should give your nurses shoes a once over at least one time per month. Many nurses have noted using their Renova Slip-ons for years without needing to replace them.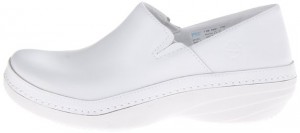 Locating Your Pair of Timberland Pro Renova Professional Shoes
If you are interested in purchasing this shoe, they are available in some specialty shoe and department stores. If you are unable to locate the shoes in a brick and mortar store, consider going online to a site like Amazon. Not only does Amazon have a large selection of styles and colors to choose from, but they also often have fast shipping and easy return policies. When it comes to ordering your Renova Slip-on shoes, you will want to order several sizes to try them out. Always purchase a few different varieties of nurses shoes as well. This will give you options when it comes to trying them on and taking them for a spin around the house. If you find a shoe that you absolutely love, you should also consider buying several different pair. Look at different colors or designs, and have a different pair for each day of the week. Have fun with your shoes, and at the same time, take the extra energy that is necessary to locate a pair you can wear comfortably all day.
Timberland PRO Women's Renova Work Boot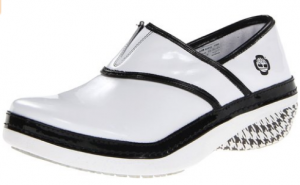 Moving on to our next product, we're going to be taking a look at an option that offers a bit more in regards to its actual design. While this may not be the first thing on your list when shopping for this brand, it's still something that is definitely worth considering when making your purchasing decision. The features and comfort that your shoes have when running around a hospital will generally be your top priority when searching for a new pair of work shoes, but to some people, the actual look and appearance of the shoes can be equally important. If this sounds like you, these have a bit more going on in the way of fashion than the previous shoe we looked at.
Rather than featuring a stark white design with nothing else going on, the Renova Work Boot features a design whose primary color is white, but features black accent colors and a nice pattern on the bottom of the shoe. It still looks professional and would be very appropriately worn in the workplace, but it also looks much more fun and enticing than the design of the other Timberland. However, as they so famously say, beauty is in the eye of the beholder. Whether or not you find the design of this shoe attractive is entirely up to your own personal preference and taste. But, if you're in the market for something a bit flashier while still staying professional, this is one of the best designs you will find for this type of shoe.
As for the materials that are being used here, we're looking at a full-grain leather, microsuede, and 3M Scotchgard technology for the makeup of the shoe. All of the materials being used here allow the shoe to be flexible, durable, and comfortable when worn. It's an excellent combination, and there's a reason why this company makes so many of their shoes this way. It's a tried and true method that has proven great success time and time again. And all of that success just means extreme comfort for your feet, even during the longest and most stressful of shifts.
In regards to some of the safety features included here, these boots boast an oblique toe box that is shaped anatomically correct to provide your toes with lots of spacious room to move around in the forefoot of the shoe. Along with allowing your toes to wiggle around and not be crammed together, this feature also creates for a much more pleasurable and comfortable time when walking or standing all day at your job. Your work is important and you have a long list of things you need to accomplish before the day is up, but all of that work is hardly worth it if you kill your hard-working feet in the process. Because of this, making sure you have ample room to move your toes around can do wonders for your attitude and performance throughout the day. Not having to worry or stress about cramped toes will give you a better outlook throughout the day and allow you to focus more on the work or task that is currently at hand.
When reading through the reviews on Amazon, it becomes very clear to see that most customers are extremely happy with their purchase of these shoes. The only complaint/issue we were able to find is that some users report that the sizing of the shoe is a bit tight when compared to similar products. Only a small number of people brought this up in their review, but it's still something that's worth keeping in mind before hitting the purchase button in your cart. Aside from this one issue, most all the other reviews praised these boots for being cute and stylish while also providing their feet with great support throughout the day.
Timberland PRO Women's 89677 Work Shoe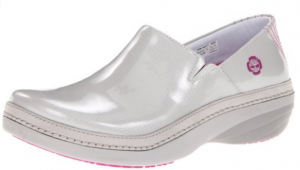 [easyazon_link identifier="B0098X5UDC" locale="US" tag="nichershoes-20" title="Timberland PRO Women's 89677 Work Shoe" ]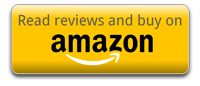 [/easyazon_link]
What if black and white still isn't your taste though? What if you feel like you want something a bit laid back, but still features a little splash of color to represent your personality? We get that finding the right color option can be difficult when looking for Timberland's when compared to other shoe types and brands on the market, so that's where we come in. We do all of the searching and hard work so you don't have to. And, after all of that hard searching, we've found the 89677 Work Shoe. The overall design is a whitish grey color that's made out of leather, but there's pleasant pink stitching all along the back to bring a nice pop of color. That same pink color can also be found on the bottom of the shoe that's constructed out of a solid rubber material.
With nursing jobs and other positions that have you working in the medical field, it can be so easy to resort to a pair of sneakers to get you by with each passing day. While sneakers may be solid for going on a nice run, is that old pair of tennis shoes you have lying around your house really going to do your feet any good while you are running, walking, and standing at your job? They may be convenient since you already have the, but they aren't doing anything positive for your feet. You need a shoe that's going to provide you with ample support and high comfort levels throughout the day, and that's why you need to look into getting a pair of Timberlands. One of the greatest features that Timberland shoes provide is the company's exclusive Anti-Fatigue Technology. This feature uses inverted and molded cones in the shoe's insole that provide your foot with unparalleled support throughout the day. Additionally, this technology can absorb any shocks they encounter, and even return that energy they absorb! To make things even sweeter, the hell-to-toe sole rocker is shaped just right to the formation of your foot so that the impact of your heel constantly hitting the ground is greatly alleviated. What we're trying to say here is that the Women's 89677 Work Shoe has you covered in all possible areas when it comes to support, safety, and comfort.
When looking into buying the shoes, you can expect to pay reasonably higher price when purchasing these on Amazon. That's one of the lowest prices we've been able to find for this pair, and although that may seem like a steep price to shell out, the amount of features you get, and the great feelings you foot will receive are well worth the price of admission. Yes this is a bit more of a cost than what you would find with a standard set of crocs or sneakers, but the added benefits that you're getting with a pair these is out of this world. In the long and even short run, we think you'll be very happy and satisfied with your purchase.
Timberland Pro Women's Renova Shattered Glass Clog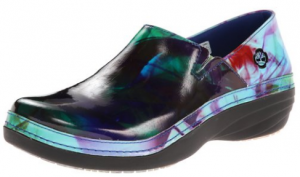 [easyazon_link identifier="B00EHHKVF6" locale="US" tag="nichershoes-20" title="Timberland Pro Women's Renova Shattered Glass Clog" ]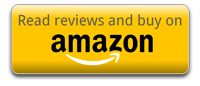 [/easyazon_link]
Alright, so let's say that you're sold on the idea of how functional and practical a pair of Timberland shoes can be for a job in the nursing or medical field. That's awesome news! But let's say that you still aren't a big fan of any of the designs we've taken a look at so far. While two of them have tried to add a little color and fun into their appearance, they've all still had that same ordinary look in one way or another. That's perfectly fine if that's the kind of design you're looking for with your shoe, as that's generally what most nurses go for as they want something that doesn't draw a lot of attention to itself. But what if you aren't that kind of person? What if you're someone who likes flashy clothes and shoes and you want your next pair of work shoes to stick out? If you have a bit of a fun and wild side and want your shoes for work to still look fashionable, the Shattered Glass Clog just might be the perfect fit for you.
Why is this one in particular the perfect fit you may ask? For starters, the design here in unlike any on our list so far. Where the last three shoes we've looked at have featured white or black as the primary color with little design flares here and there scattered throughout the shoe, the entire design for the Shattered Glass Clog has the main goal of drawing everyone's eyes right towards it. Rather than having a solid white or black color as the main design choice, the Shattered Glass Clog features a plethora of swirling colors all throughout the entire design of the shoe. Black, blue, green, pink, and more all make an appearance somewhere on the shoe. It is easily one of the most striking designs you can find for a shoe like this, and if that's something you're into, we feel like this might be the best work shoe for you.
While there is certainly a great focus on the looks of the Renova Shattered Glass Clog, there's also quite a lot going on with features that help to ensure your feet stay at the utmost comfort and safety levels throughout even the longest of shifts you have to pick up at the hospital. Your nursing duties never seem to end, so you need to pick a shoe that will keep up with you every single time. The Timberland Pro Women's Renova Shattered Glass Clog is constructed out of leather with a synthetic sole inside. These materials come together to create a shoe that both looks premium and can withstand a great amount of wear and tear throughout the day. Also included here is 3M Scotchgard protection from stains that your shoes are likely to encounter during your work day. Staining a pair of your favorite shoes is never a fun time, and this technology helps to ensure that you never have to go though that pain ever again. Also found here is the famous Anti-Fatigue Technology by Timberland that gives your entire body excellent support and comfort, especially throughout your back and legs. There's even shock absorbing tech here to help minimize and hard pressure that your shoes may encounter. And, if it turns out that this shoe simply isn't right for you, Timberland gives you a 30 day comfort guarantee, meaning that you have 30 days to wear the shoes to determine whether or not they are going to be a good fit for you.
If this sounds like something for you, the Timberland Pro Women's Renova Shattered Glass Clog sells for a decent pricewhen being bought on Amazon. As you've been seeing throughout this list, Timberlands definitely do not come cheap. However, as we have also mentioned countless times, the technology and durability that is built into these shoes is second to none. There are a couple of users on Amazon who claimed that the color of the shoes can start wearing away after a bit of use, but if you properly take care of these shoes, you shouldn't have too much trouble at all in regards to that particular issue.
Timberland PRO Women's Renova Shoe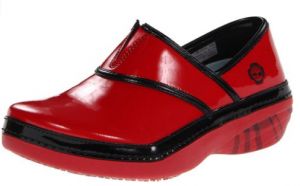 [easyazon_link identifier="B00B7H7RMO" locale="US" tag="nichershoes-20" title="Timberland PRO Women's Renova Work Shoe" ]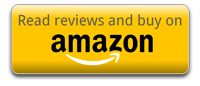 [/easyazon_link]
The last item on our list today is just like all of the other shoes we've been talking about. However, this one has a design that is unlike the basic white ones, and even different than the Shattered Glass Clog we just took a look at. The design here with the Renova Shoe is quite distinct, and you're either going to love it or hate it, there's no middle ground for this thing. The primary color for this particular nursing shoe is a bright red. For the accent colors, you're going to find that black is the choice. And, when you turn the shoe over, the sole on the bottom is home to a red and black pattern design that's very reminiscent to that of a flannel shirt. It's quite striking and it's really quite attractive, but again, the ultimate deciding factor will be whether or not you're a fan of the design. While the actual look may be more basic than the Shattered Glass Clog, the bright and vibrant red will draw more attention as it isn't quite as subdued as the cooler colors on the Shattered Glass Clog. Whether or not this is a positive or a negative will ultimately depend on your personal taste.
In regards to features this shoe brings to the table, we're looking the same things we've seen on every other shoe so far - leather design on the outside, synthetic sole, Anti-Fatigue Technology that is exclusive to the Timberland brand, and an anatomically shaped toe box that provides for the best comfort while working your shift at work. There's no big stand out feature that separates it from the others on our list, but that's not really a bad thing at all. The technology and features Timberland packs into these Pro Women's shoes are quite fantastic, and seeing them all make an appearance on the Timberland PRO Women's Renova is a great thing to see for sure.
If this sounds like something you're interested in, just wait until we tell you the price! While many of the shoes on this list so far have cost an upwards quite a bit, the Renova can be yours for an affordable price! That's an absolute deal when compared to the other shoes we've been taking a look at, but it will only make for a great shoe if you enjoy the bright red color that is featured here.
Subscribe to our Newsletter