BEARPAW Loki II Slide Slipper
BEARPAW make it easy for your feet to stay cosy and toasty this winter with their Loki II Slide Slipper.
Opting for a brand that produces hardwearing and quality slippers at affordable prices is an easy choice.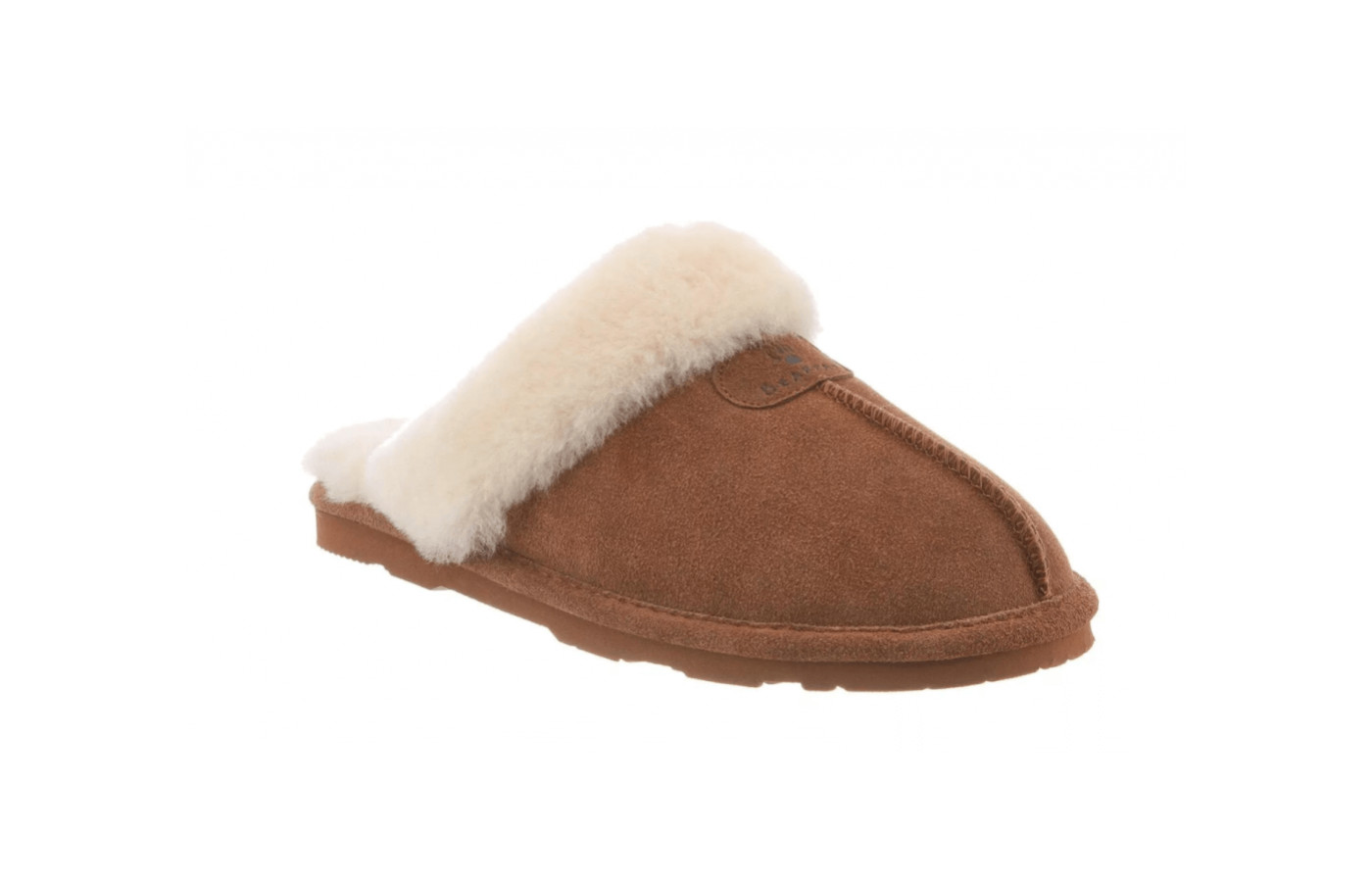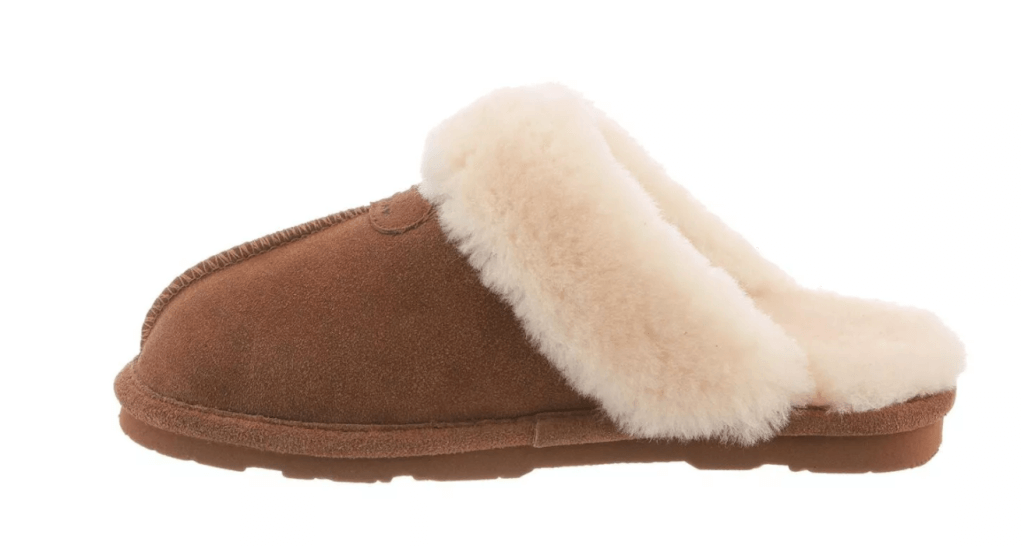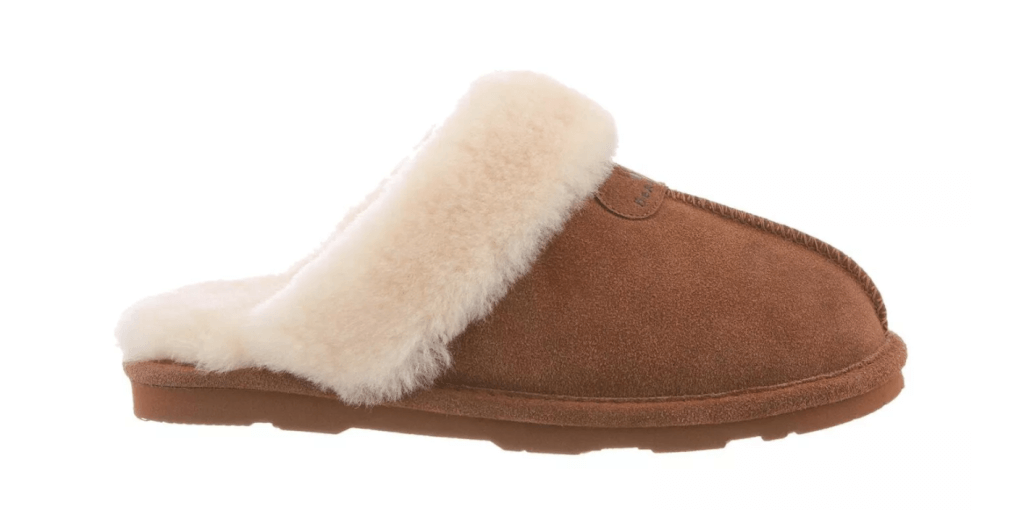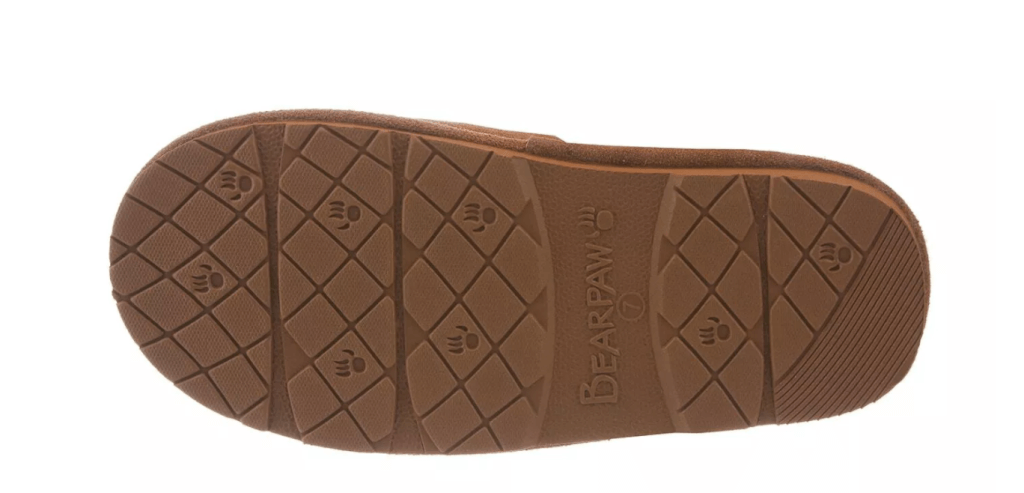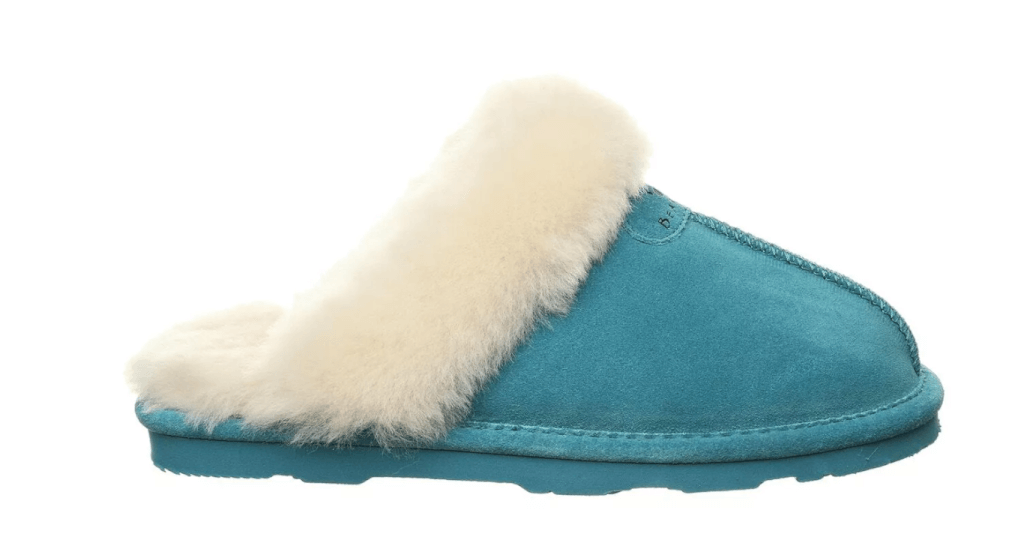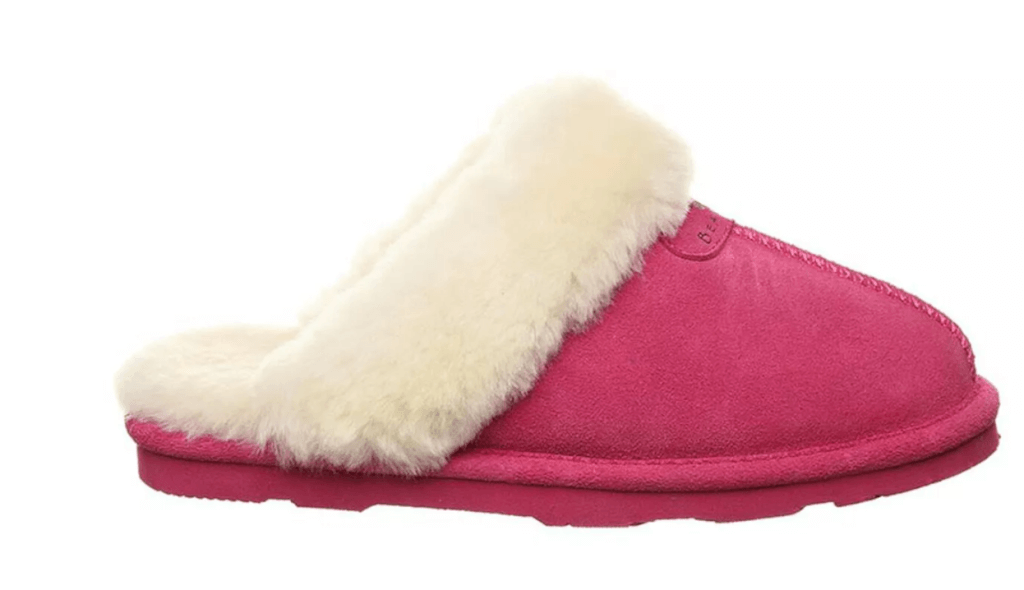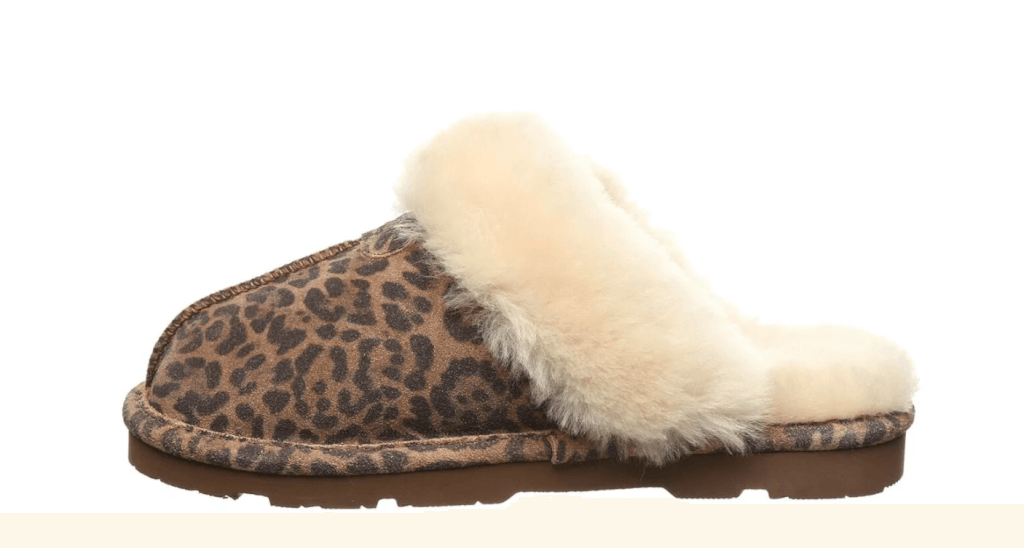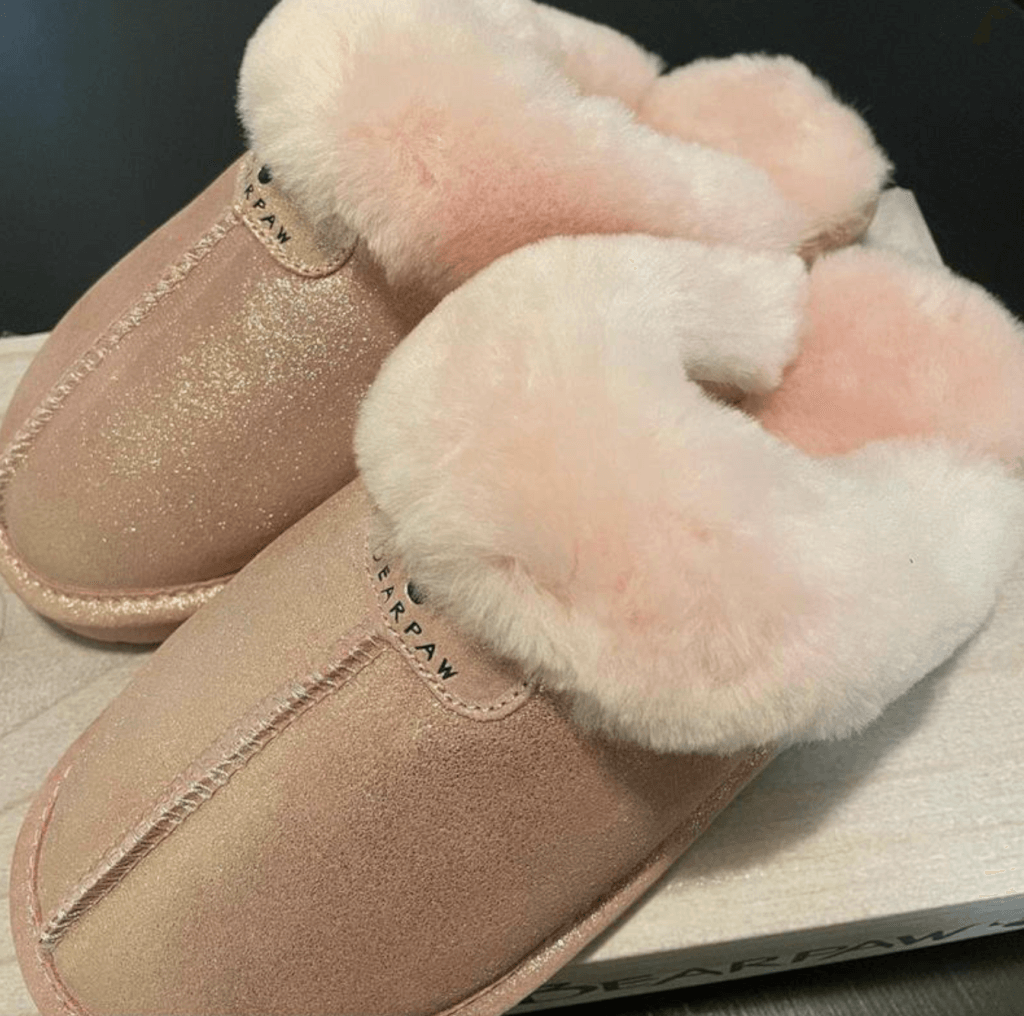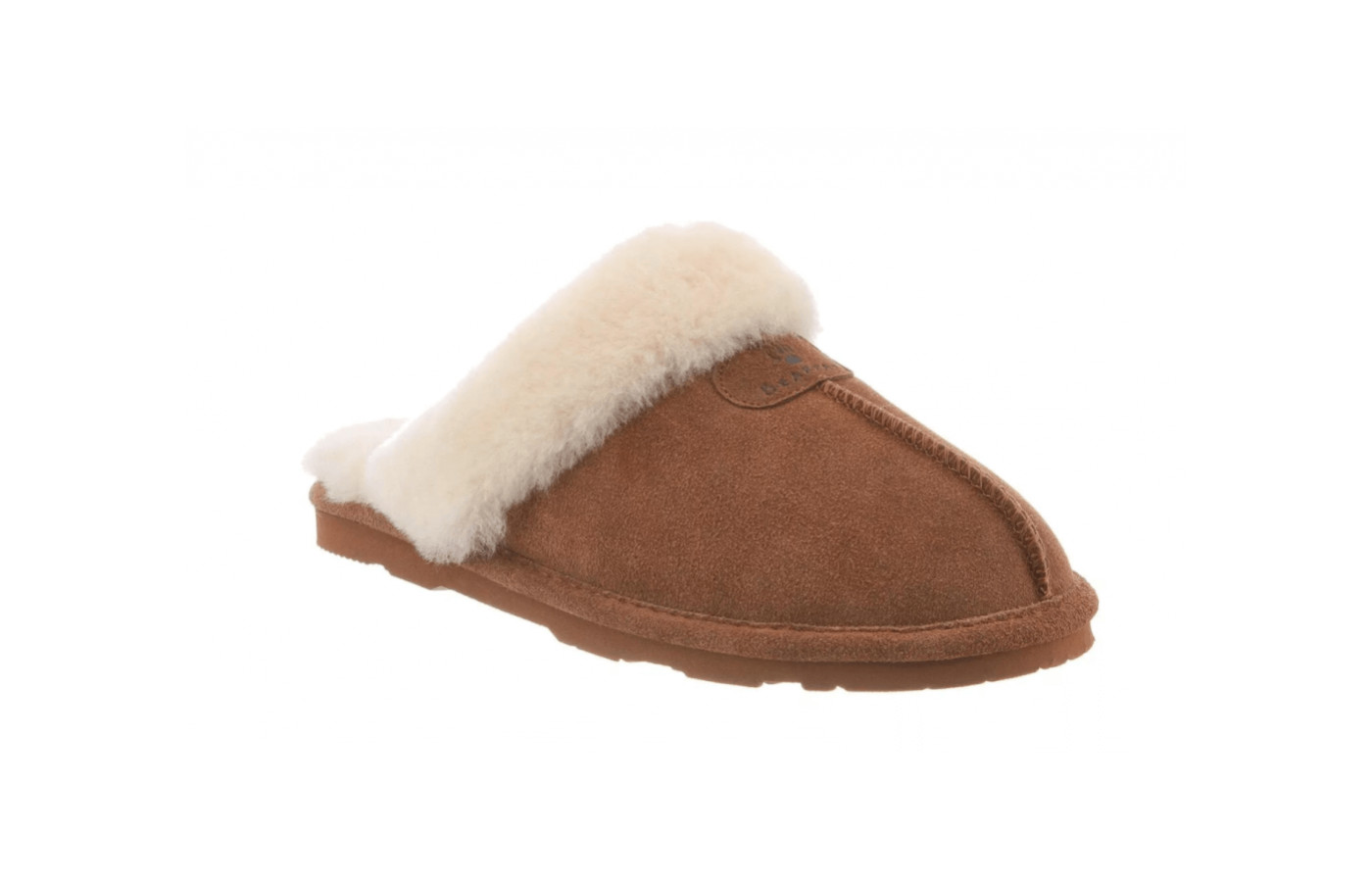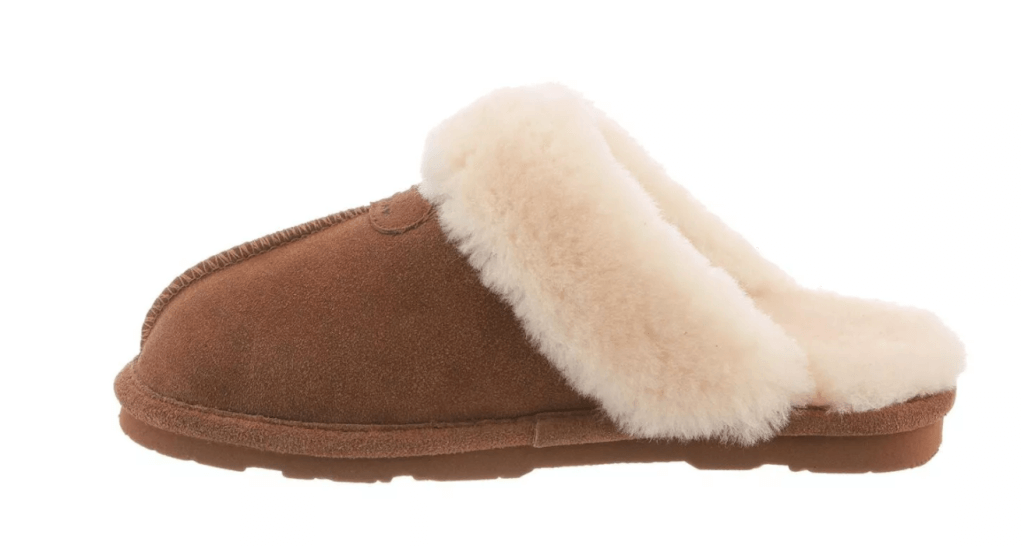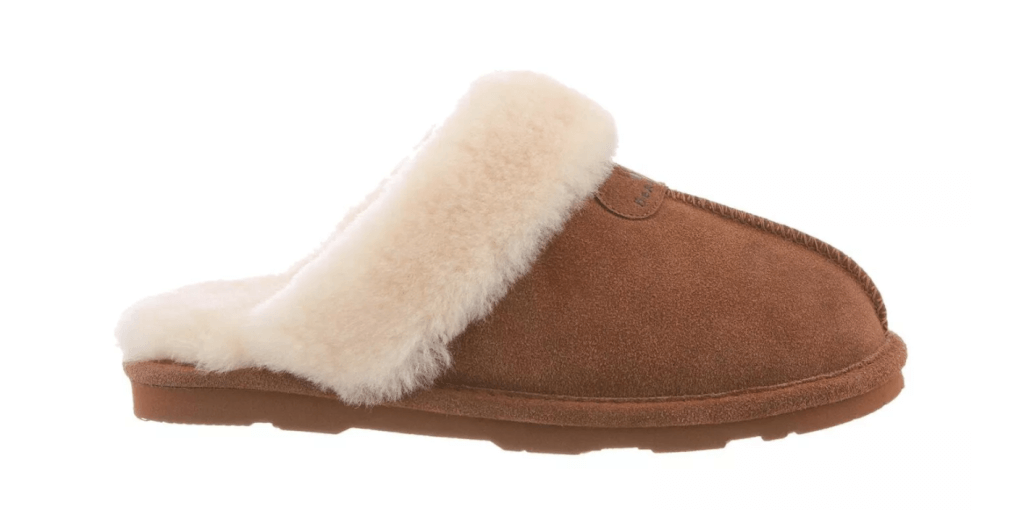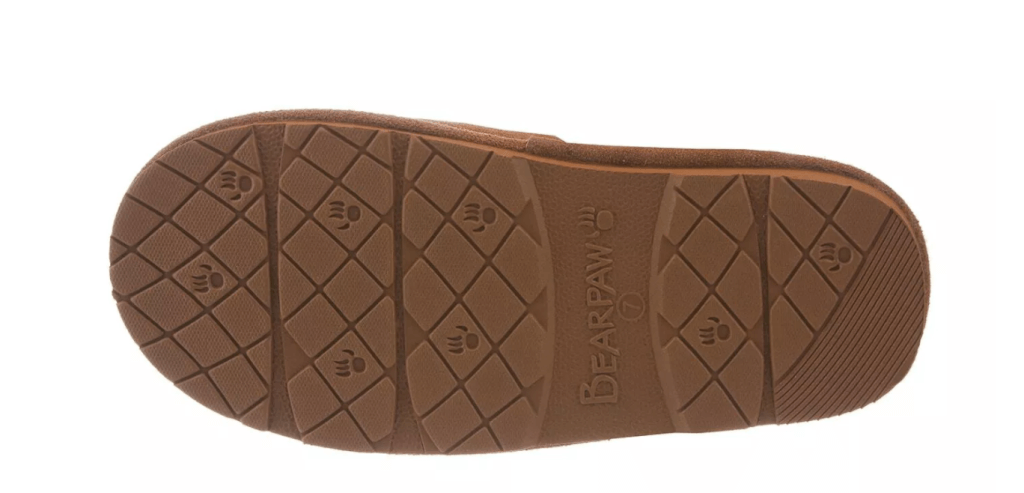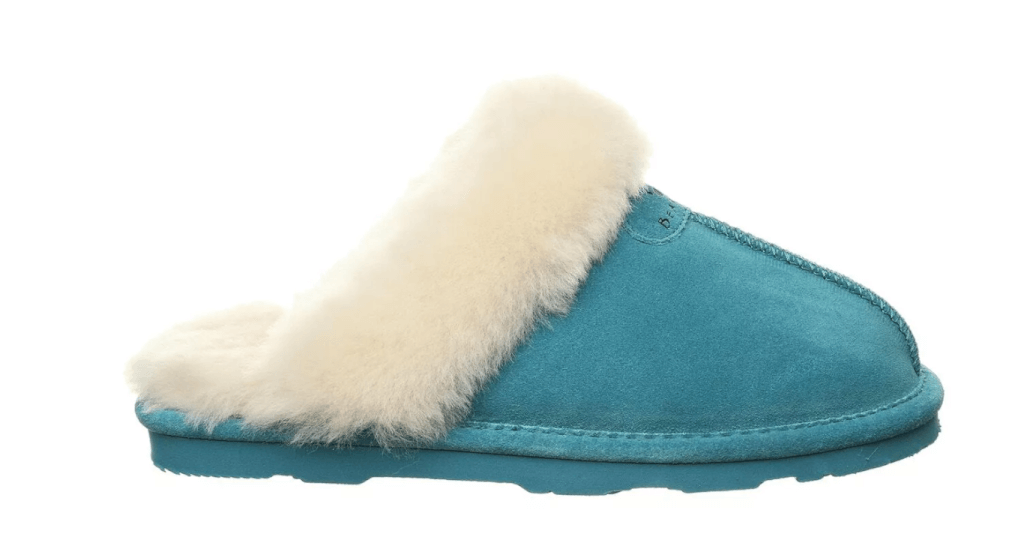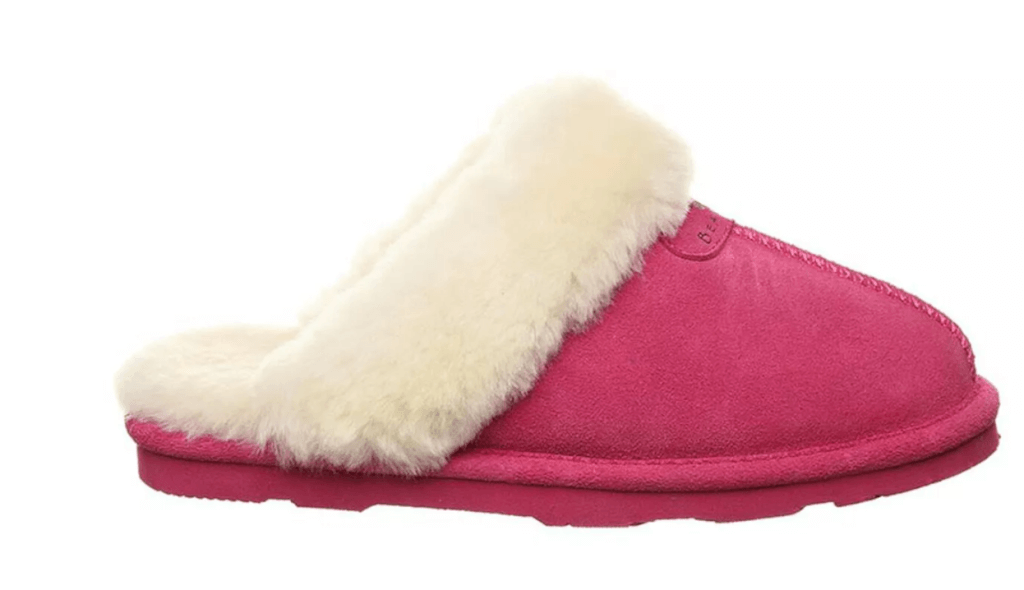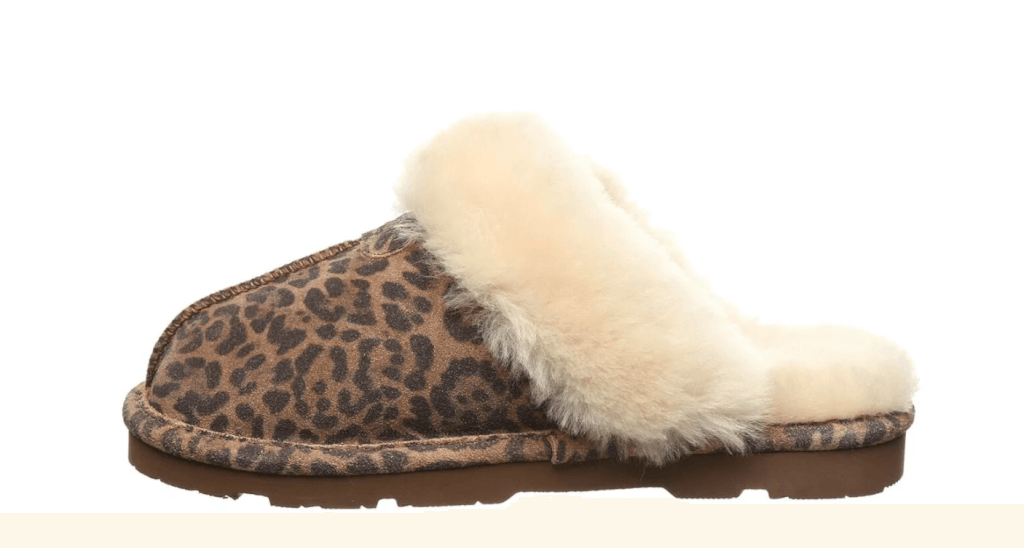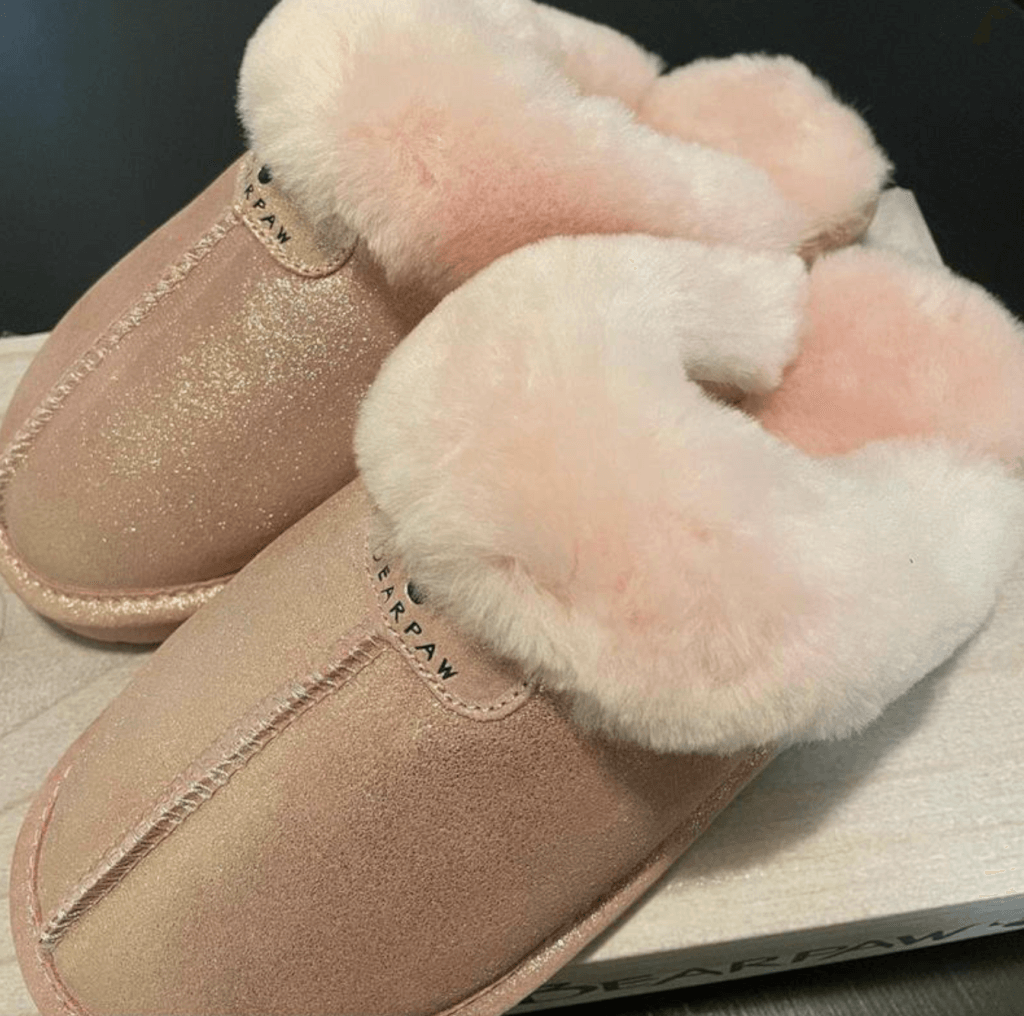 Our Conclusion
Winter is here, and with it freezing toes and last year's worn-out slippers. Every winter, I like to treat my feet to a brand new pair of toastie slide slippers, and this year's top choice is the BEARPAW Loki II Slide Slipper.

Who says you can't wear decent shoes because you're at home? With these luxuriously soft, comfortable, and robust slide slippers, you can. A soft, suede upper and plush sheepskin style lining gives your feet all the comfort and warmth you need for all-day comfort.

BEARPAW combines excellent materials and technology to keep your feet warm, fatigue-free, and safe from slips and trips.
Pros & Cons
Watch out for fake copies
The darker version can run on feet
Key Features
Key Features
Design
There's two kinds of people in this world, those who love slide slippers and those who don't. Although you won't get the security of full slippers with a high back, slide slippers are super convenient for rushing out the door in the morning, whether that's to catch a parcel or take the dog out before you get a little present on the floor.
Although the fleece lining may feel a little on the thick side, once you've worn them for a little while, they'll mold nicely to your feet. This molding helps let the Loki II stay on your feet when you need to head out, which is helpful as there's no support on the backs.
For those that need heftier arch support, this may not be enough for you, but the low arch support provides ample support for most people.
A thick, robust rubber sole also means you can wear these slide slippers indoors or outdoors. However, without water resistance, the Loki II is best suited to indoor use if it's raining.
Comfort
One of the main reasons people buy the BEARPAW Loki II Slider Slipper is their pure warmth and comfort. A soft suede upper and sheepskin footbed provides all of the comforts you need for all-day use while also reducing foot fatigue.
What's more, the sheepskin lining makes it is easy to regulate body temperature, keeping your tootsies at a comfy temperature whether it's warm or cold outside.
It's easy to be extra comfortable with a fit that is pretty spot on. Even if these slide slippers feel a little snug initially, the sheepskin fur will eventually mold to your feet and create a roomier feel.
However, if you want to wear these bad boys with
thick winter socks
, you may want to size up.
Materials
BEARPAW doesn't need tons of fancy materials to make a slipper that looks and feels good; what the Loki II provides is all you need. Using soft suede and a plush sheepskin collar for the upper creates an indoor/outdoor slipper that is stylish.
Superior comfort also comes from using a sheepskin collar and footbed and making these slippers easy to maintain. Lastly, the durable and thick rubber soles allow for both indoor and outdoor use.
Durability
Coming at such a reasonable price, the BEARPAW Loki II Slider Slippers are a perfectly durable alternative for anyone who doesn't want to spend a fortune on slippers.
The robust rubber sole, durable suede upper, and long-lasting sheepskin lining should last you at least a year, maybe a year and a half before they wear too much to replace. With all-day use, I think that's pretty fair.
But be careful to buy these from a reputable BEARPAW seller, as some reviewers have had issues with durability when buying fakes. It can be hard to tell the difference until they come through the door.
There is one issue when buying the darker colored versions. The dye of the darker color options seems to run onto the wearer's feet, but I'm not sure if that's not down to the fake versions being bought.
Comparison to Similar Slippers
The BEARPAW Loki II Slider Slipper impresses as a more affordable version of this popular style of slide slipper. But if you're happy to spend a little more, the gorgeous
UGG Chestnut Scuffette II
is a great choice.
UGG lets you look great even at home with a striking chestnut suede upper that contrasts beautifully with a plush and crisp white sheepskin lining. This sheepskin lining allows your feet to stay at body temperature no matter the weather, allowing for all year round use.
No sweaty feet in the summer! Unlike the Loki II's, the Chestnut Scuffette II are also water-resistant, making it easy to pop out to the shops in the rain.
If you're not a fan of spending over $50 on slippers, the
Skechers Keepsakes Ice Angel
are a terrific choice. But, of course, slipping the Ice Angels onto your feet feels even better knowing they come at a budget price.
But you'll be kept toasty, comfy and looking good all winter with a sweater knit fabric upper in stylish grey, rib-knit finish and plush faux-fur collar. But that's not all; extra support and comfort also come from the shock-absorbing midsole and robust rubber sole.
But at this budget price, the sweater knit fabric and faux fur collar may not be as durable as the BEARPAW or
UGG versions
.
Verdict
Combining comfort with style, durability and warmth mean the BEARPAW Loki II Slide Slippers are hard to beat at such an affordable price. Although not the top end of sheepskin slipper brands, this brand offers particular value for money.

As mentioned before, make sure to buy the real BEARPAW Loki II's from a proper retailer and not fakes, and you'll be happy with this deceptively budget slide slipper.
Subscribe to our Newsletter