UGG Ascot Slipper
A cross over between shoe and slipper lets you get the best of both worlds. UGG keeps their customers happy with their versatile loafer style Ascot Slipper.
It's cozy and warm like a slipper, but with the traction, toe protection, shock absorption and arch support of a shoe.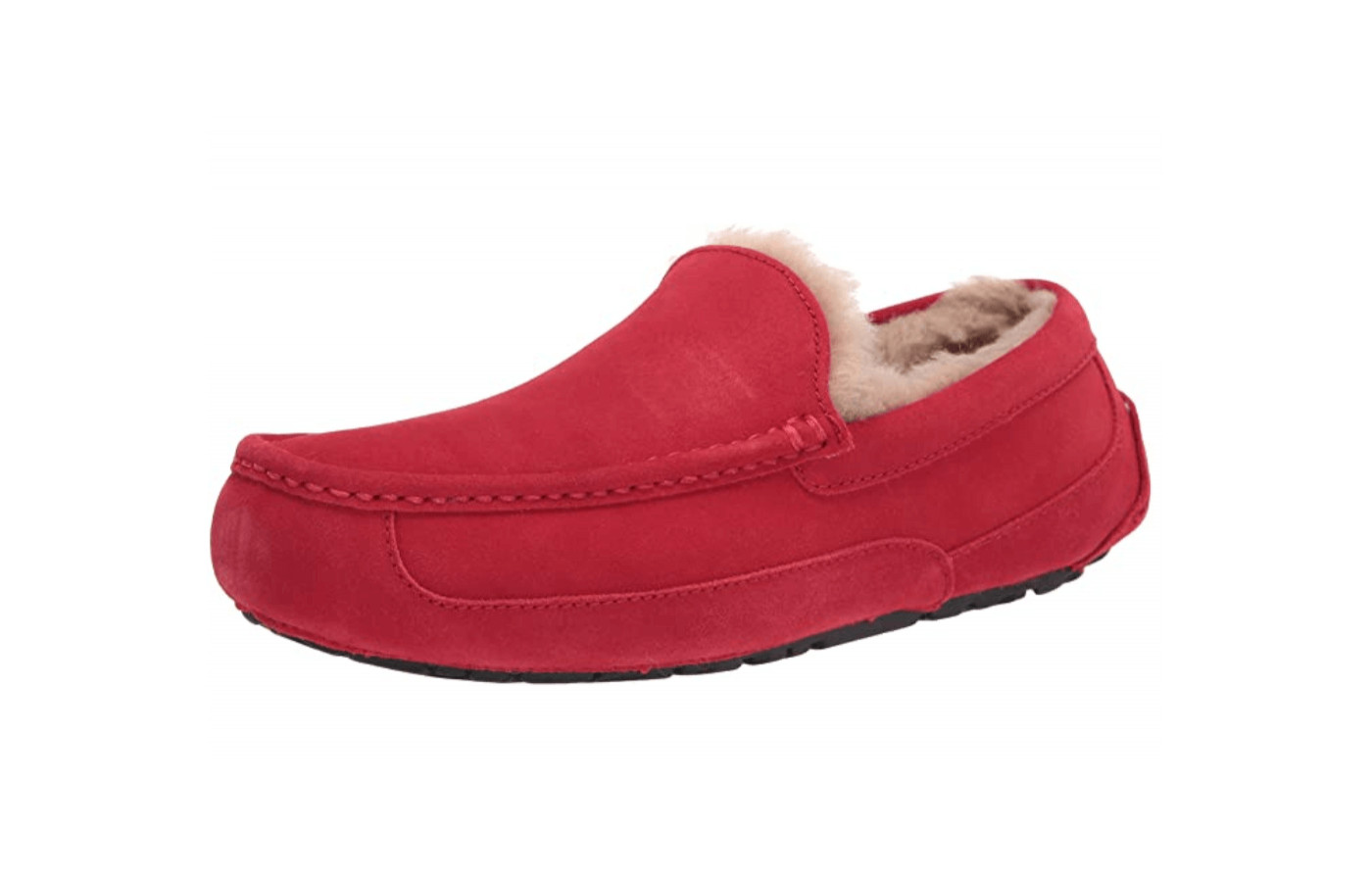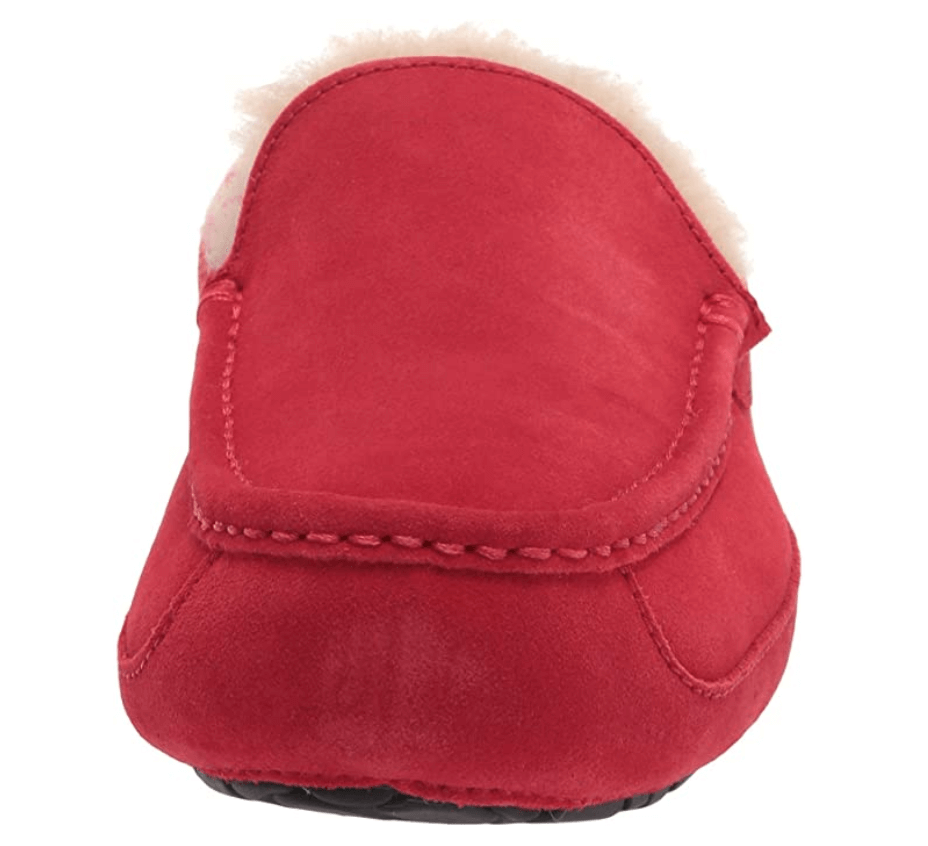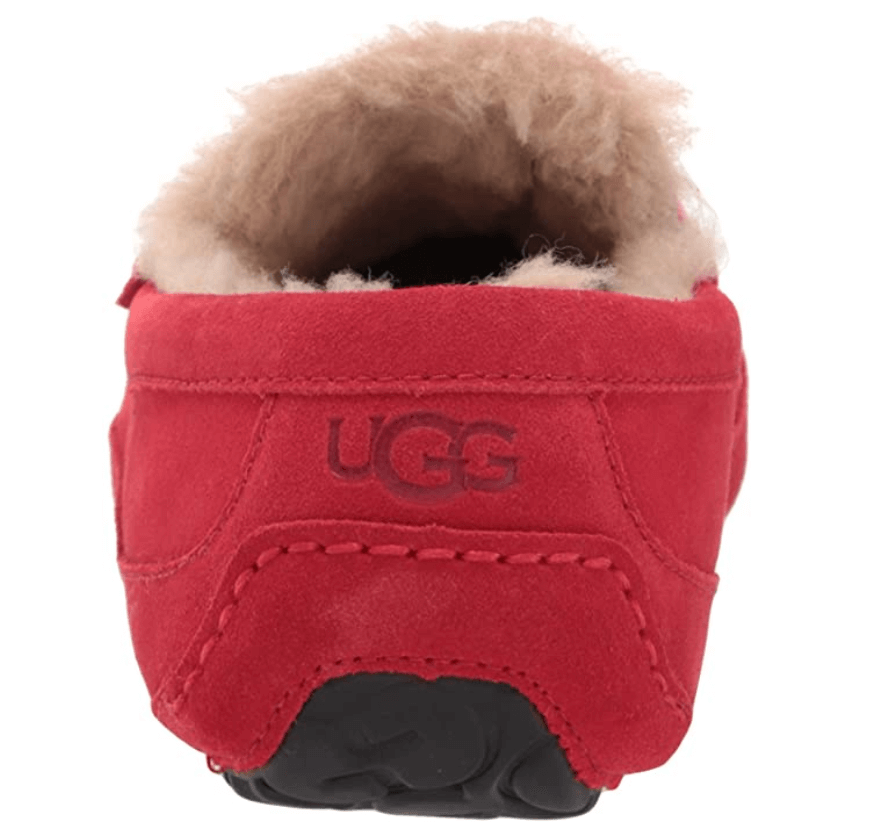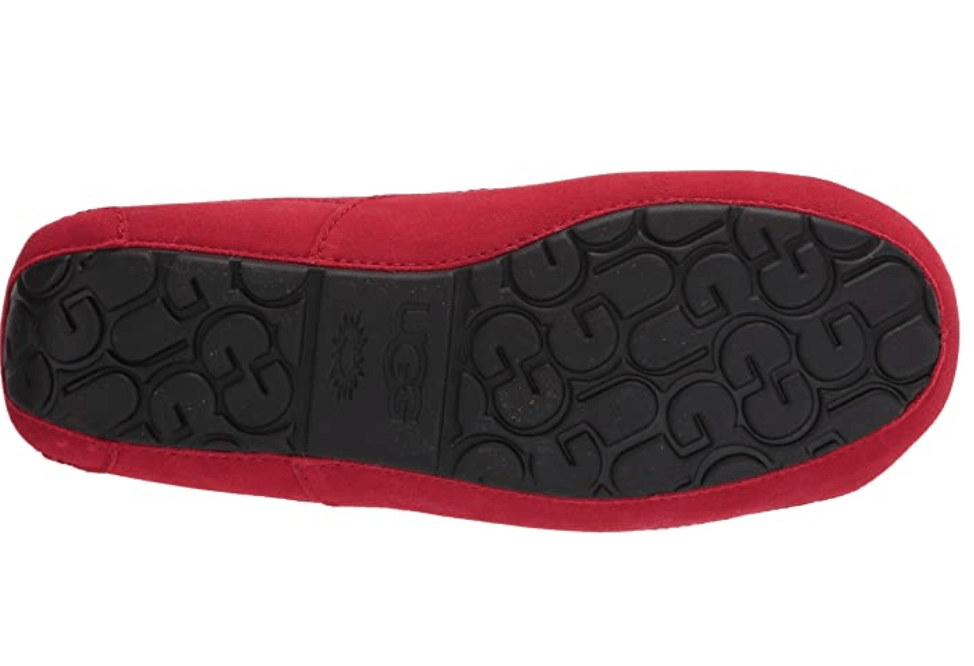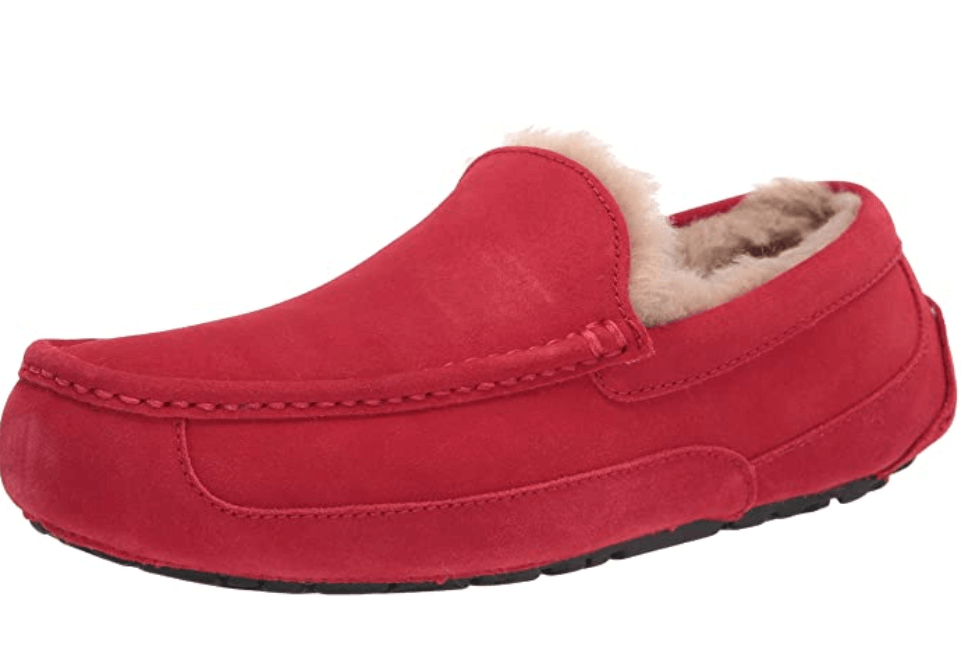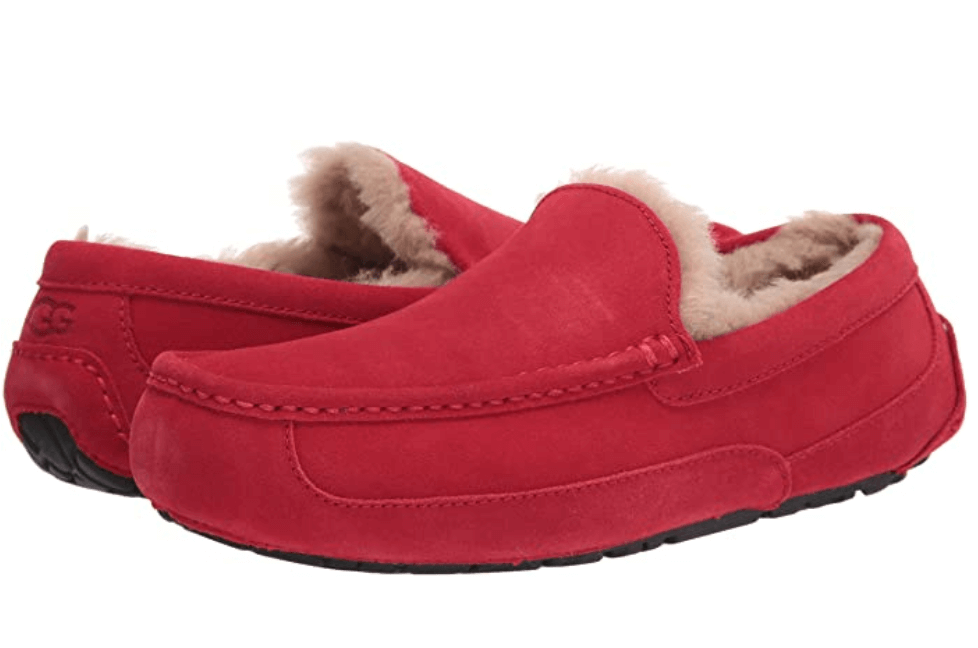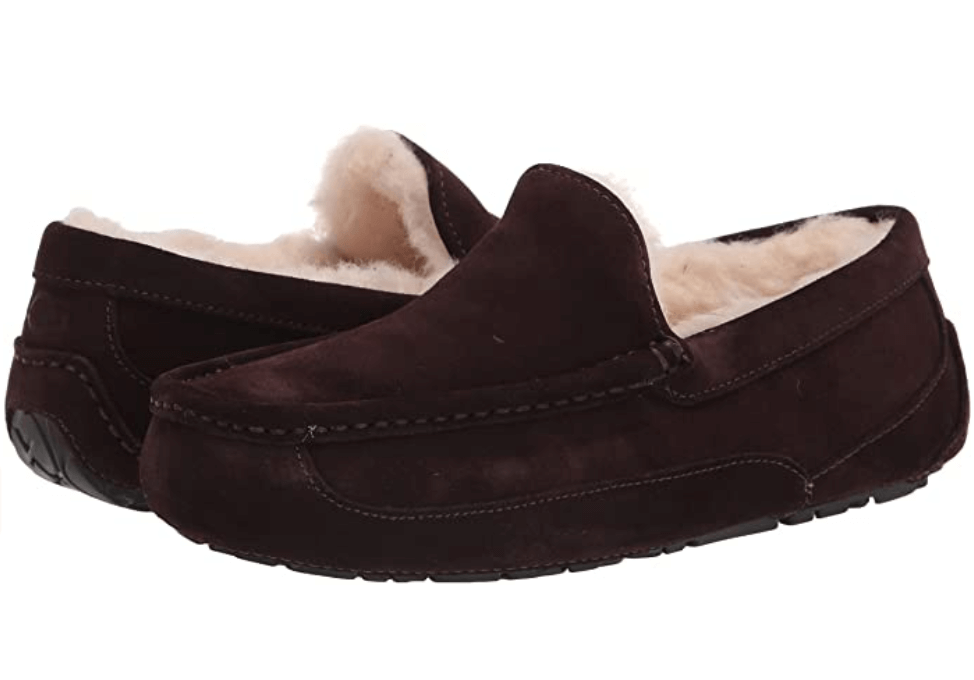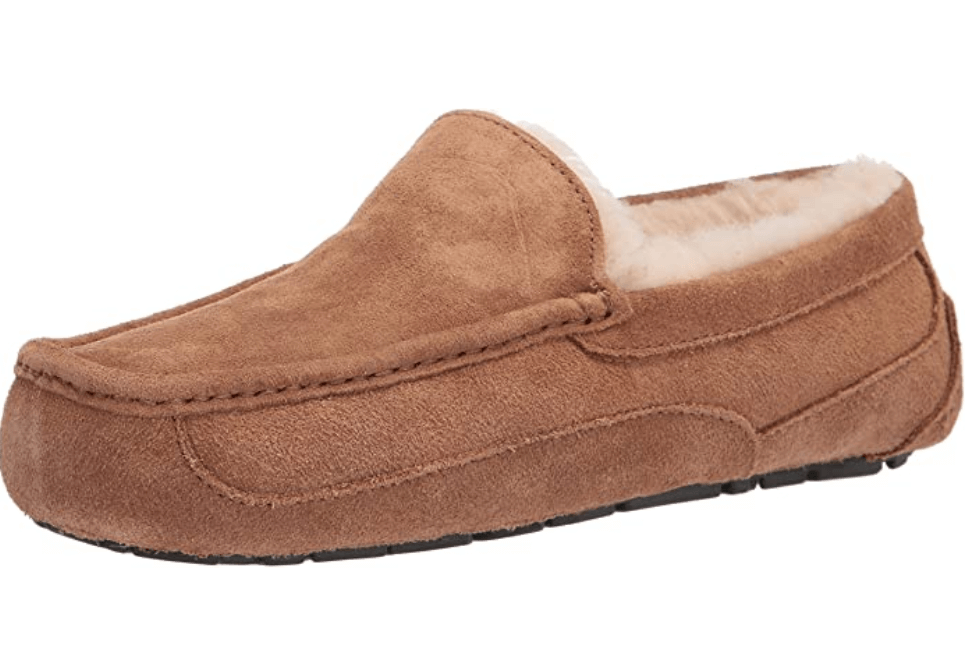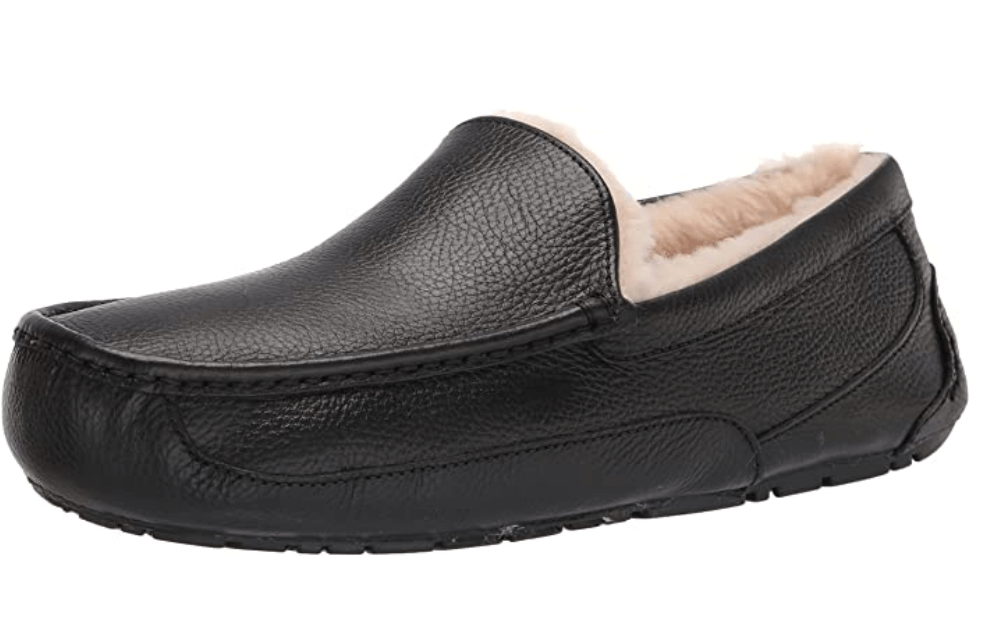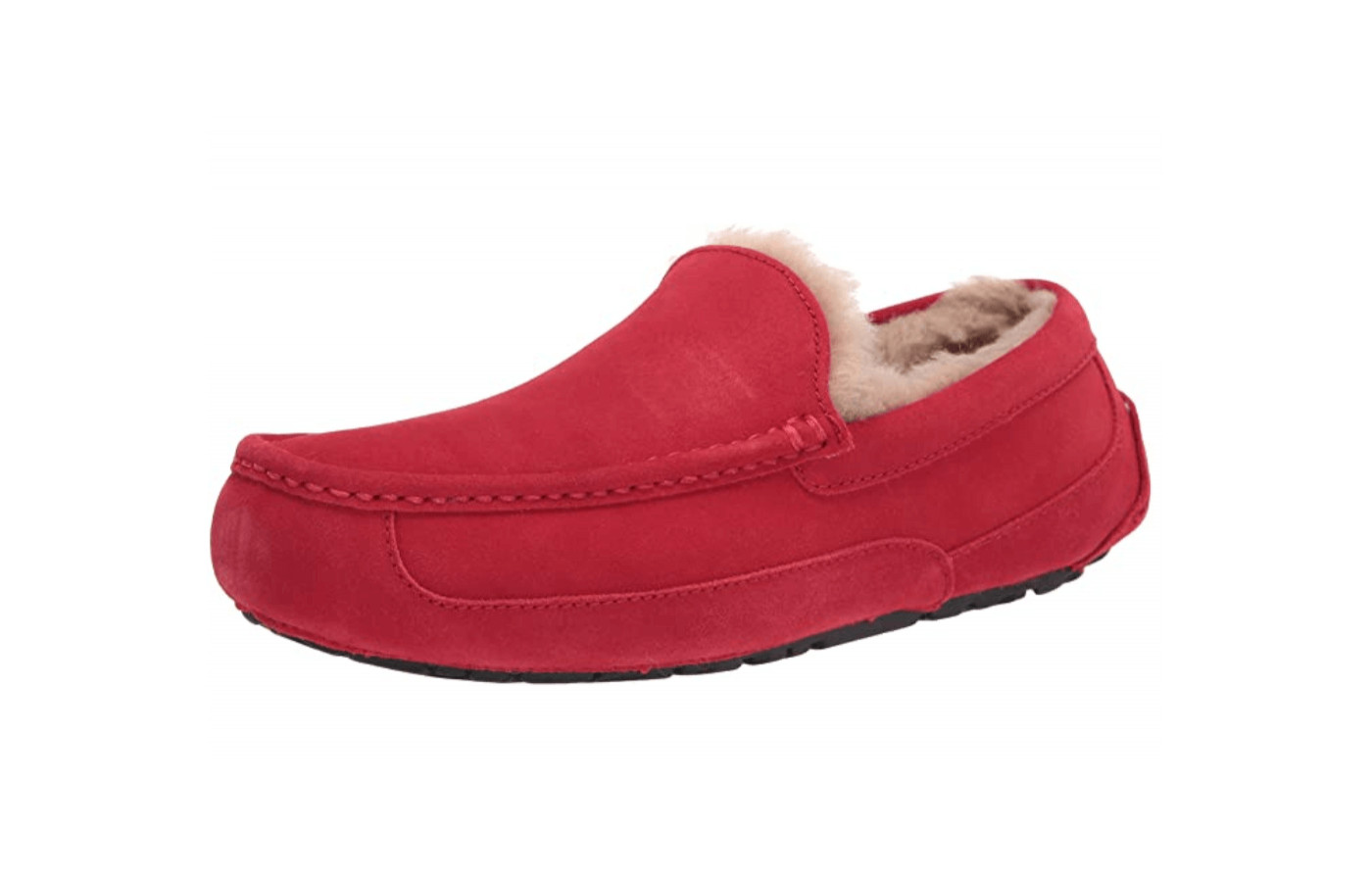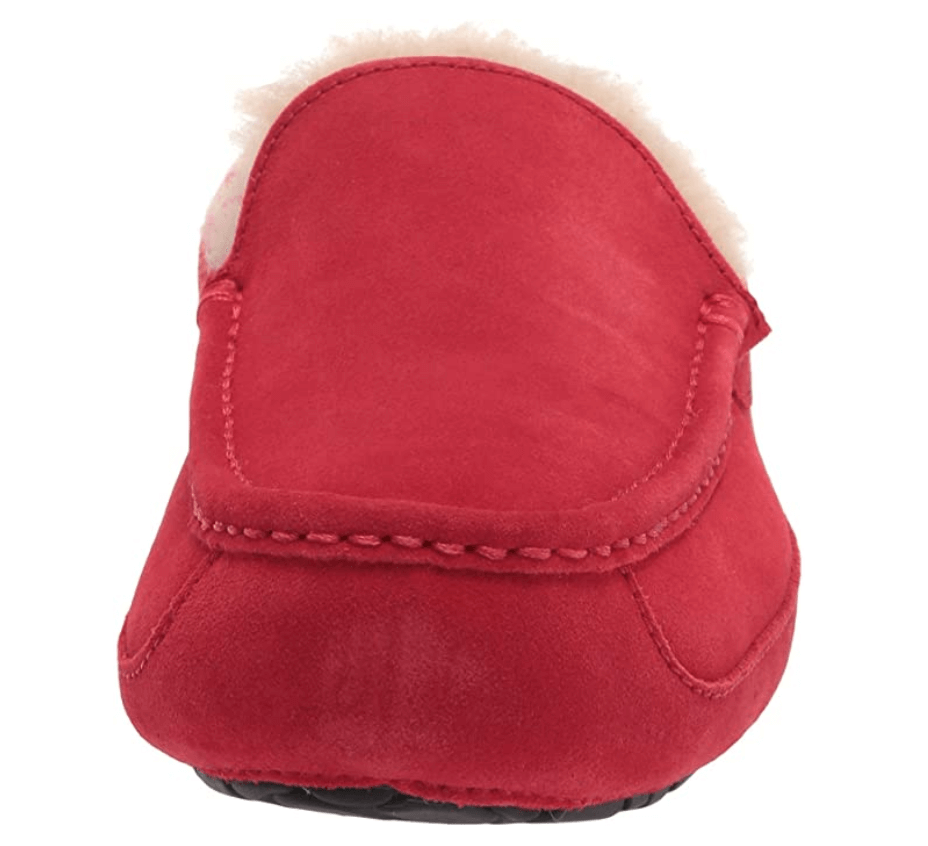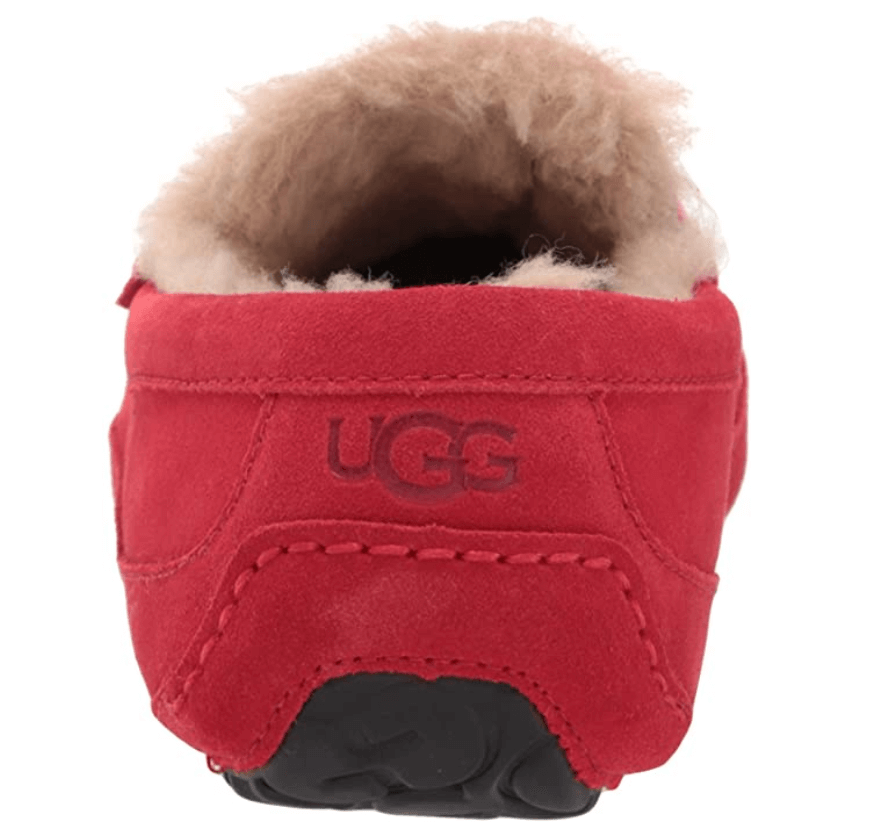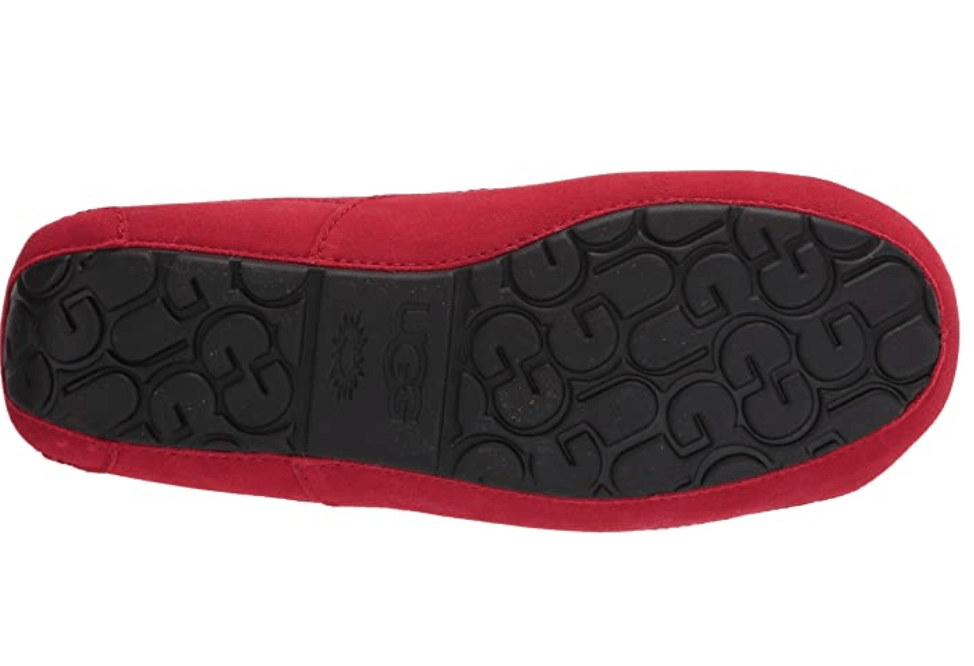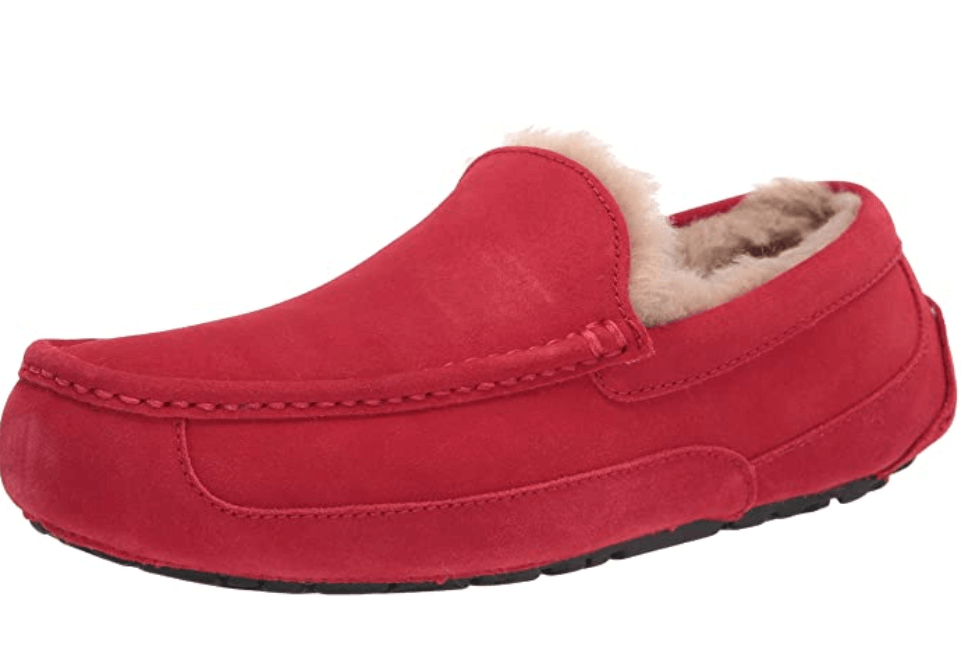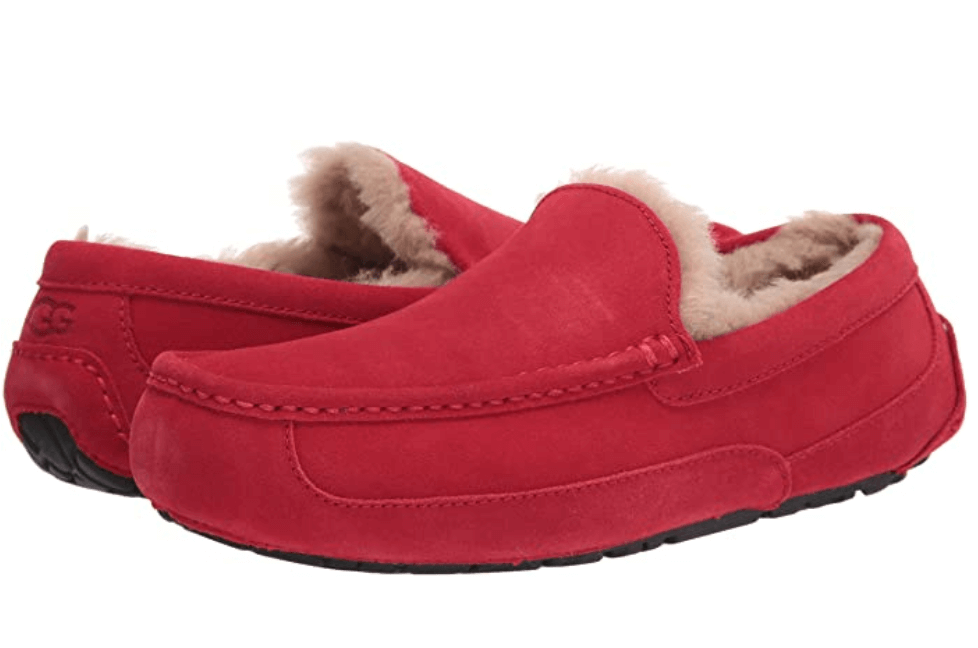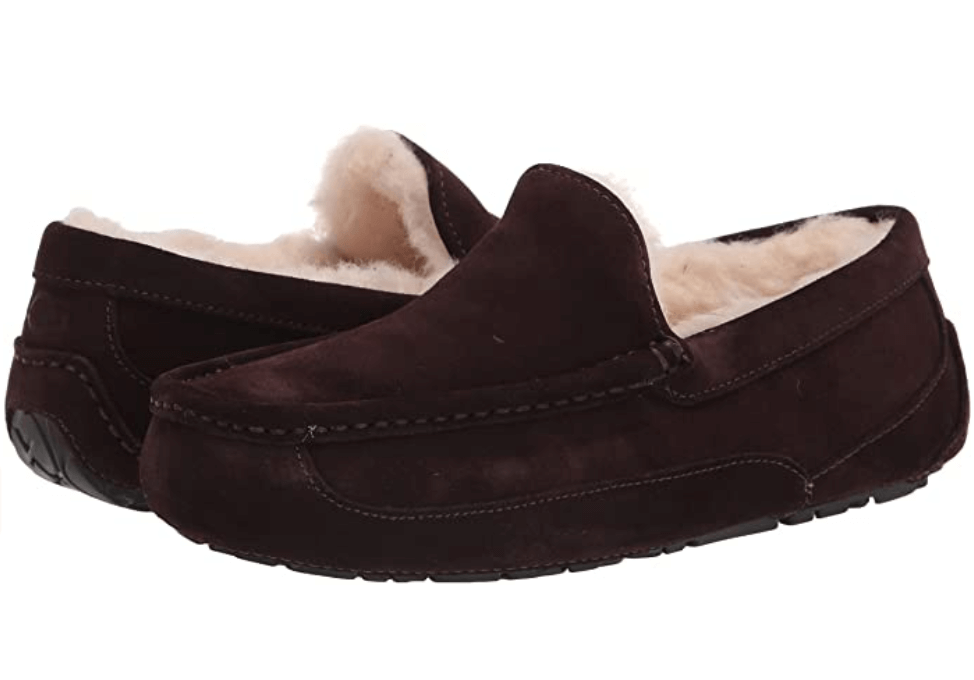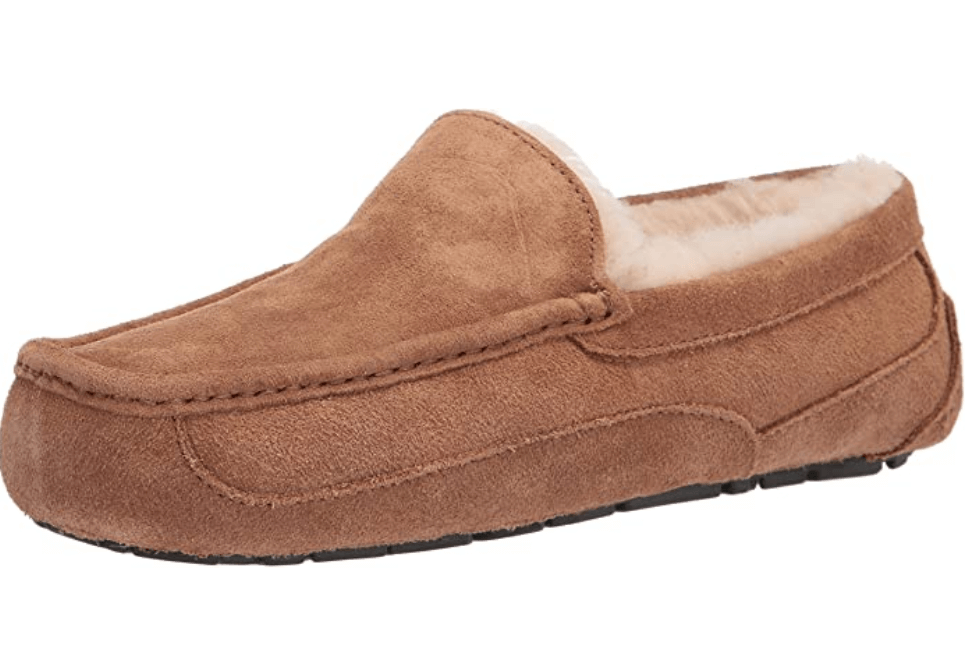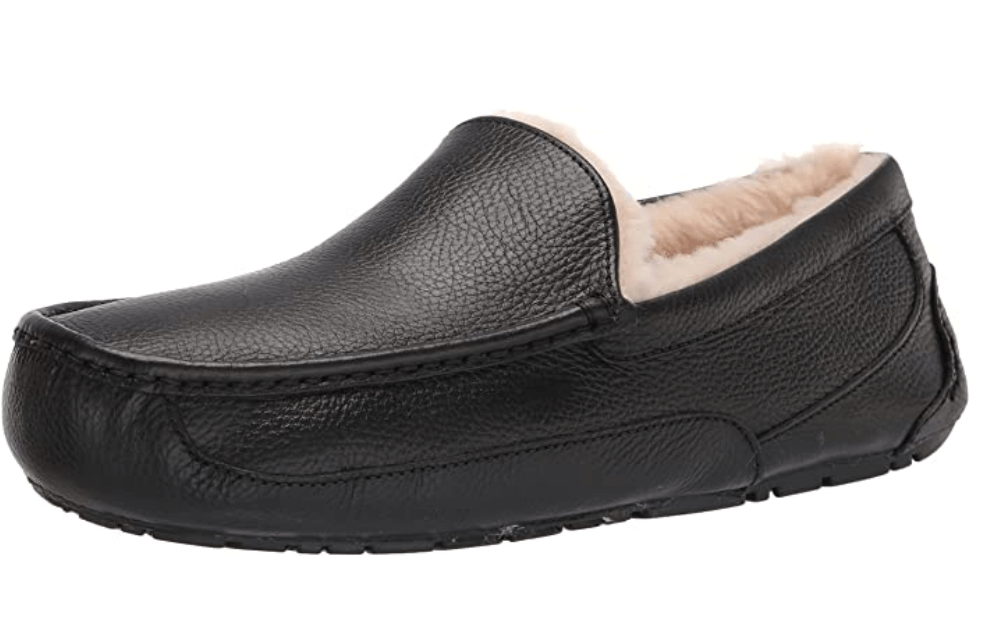 Our Conclusion
Forty years ago, UGG landed on our feet, and worldwide we've loved them ever since. Starting with a classic sheepskin boot and expanding its range, the famous brand now includes designer apparel, footwear, accessories, homeware and, in this case, slippers.

No matter what product you're buying from UGG, you know you're getting unparalleled quality, craftsmanship and creativity mixed with style. What's more, UGG always seems to know what their customers need.

Where the UGG Ascot Slipper is concerned, that means you get superior comfort, warmth, durability and exceptional craftsmanship and materials, So, carry on reading to find out why these Ugg's slippers are topping the 2022 slipper charts.
Pros & Cons
Perfect for indoor or outdoor use
Key Features
Key Features
Ease of Use
The UGG Ascot Slipper have perhaps the most benefits of any slipper. There aren't many
slippers
on the market that combine the benefits of slippers and shoes. By doing so, UGG gives you pretty incredible traction for outdoor use.
A shoe-like design also ensures you get heel impact absorption and arch support, meaning extra comfort for indoor and outdoor use.
A complete back heel design also allows for extra support for outdoor use. However, the high heel made of thick leather can make the Ascot slipper a little hard to get on. The robust leather can remain stiff until they're well-worn in, so you'll have to pull on the UGG Ascots.
This slipper is ideally suited for outdoor use because of the robust leather upper and hardy rubber sole. But you'll get the best use when keeping them as house slippers.
Comfort
You'll soon be looking forward to getting out of bed to put these slippers on, so sublime is the extreme comfort level. Using original sheepskin inner lets, you have ultimate comfort with none of the foot fatigue, even with all-day use.
My husband and I love buying slippers made with sheepskin not only because they stop your feet from sweating, but they also regulate body temperature so that you can use these slippers all year round.
At first, you might find the fit a little on the snug side, but all
sheepskin slippers
do this. So please, do persevere, and I'm sure that even in an hour, these
UGG slippers
will mold to your feet to create a better fit. Although, if you do have a habit of wearing snuggly winter socks, perhaps size up.
As mentioned, you'll get all the comfort of a shoe and a slipper with the UGG Ascot Slippers that are more toasty, cozy and grippy. You even get extra bridge and toe protection, arch support, and heel impact absorption, just like a shoe. You will find it hard to find a slipper that does all this.
Materials
When you pay a little extra, you get some seriously high-quality materials. For starters, the full grain, 100% thick leather exterior provides everything you need in terms of water resistance, durability, support, and protection.
Authentic Australian 17mm curly UGGpure sheepskin lining also means you get a super soft, comfortable, and warm lining without getting too sweaty. When you combine this lining with a foam insole lining for extra cushioning, you get all the comfort you need.
Lastly, a molded robust rubber on the outsole results in superior support, traction, and durability.
Durability
Yes, you may have to pay a little more for UGG boots, shoes, slippers, whatever, but they come with some serious durability. For example, the length of time the UGG Ascot slippers will last you is equal to probably about three pairs of cheap slippers that won't last you a few months.
You only need to look online to see how many people are raving about these slippers, and especially about how long they last.
Not only do they look and feel incredibly well made, but the use of robust leather, wool and robber ensures that your slippers will last for ages.
Comparison to Similar Sheepskin Slippers
If you're happy to pay the premium price that comes with premium brands like UGG, you might want to consider the
Birkenstock Boston Wool Lined Mules
. You might not know
Birkenstock
makes slippers, but don't be fooled; they make a mean slipper.
A fact which is evident with the uniquely stylish, super-soft and durable slippers. Although you'll pay about the same price as the UGG Ascots, you'll be happy to spend it with these suede clogs made with a shearling lining and a padded foam footbed for hard-wearing cushioning.
In addition, a shock-absorbing EVA outsole that is simultaneously lightweight, flexible, and durable also leaves you protected for indoor and outdoor use.
If you want a stylish, warm, and comfortable slipper that doesn't cost a fortune, then the
Ted Baker Valcent Suede Moccasin Slippers
might be your best bet.
These classic looking moccasins make it easier to look and feel good with a sleek and trendy upper sole made from 100% bovine suede. In addition, your feet stay warm and comfortable with a soft faux fur lining.
Paying less means these slippers aren't so suited to outdoor use, with a thinner and less durable sole. However, the Ted Baker Valcent Moccasin Slippers are just what you need for comfy days at home.
A slip-on design makes them easy to use, while the cushioned insole and a faux fleece lining allow for a warm and cozy feel that the price certainly doesn't warrant.
Verdict
It's pretty hard to find anything bad to say about the UGG Ascot Slippers. UGG outshine themselves by bringing out a slipper and shoe combination that is nothing but comfortable, warm, and versatile.

Expert craftsmanship and superior materials that excel most other slippers mean you have everything you need for indoor or outdoor use. Although these slippers are comfiest indoors, it's nice to know you can pop out to the shops or walk the dogs without having to change your slippers.

Robust leather, pure wool and sturdy rubber allow for the durability you need to make these slippers completely worth the price.
Subscribe to our Newsletter