Sorel Falcon Ridge II Slippers
I'll be surprised if you can find a men's slipper to beat the SOREL Falcon Ridge II Slippers. Be warned; they're that good that you might find it hard to take these slippers off. Your outdoor shoes will never feel the same again.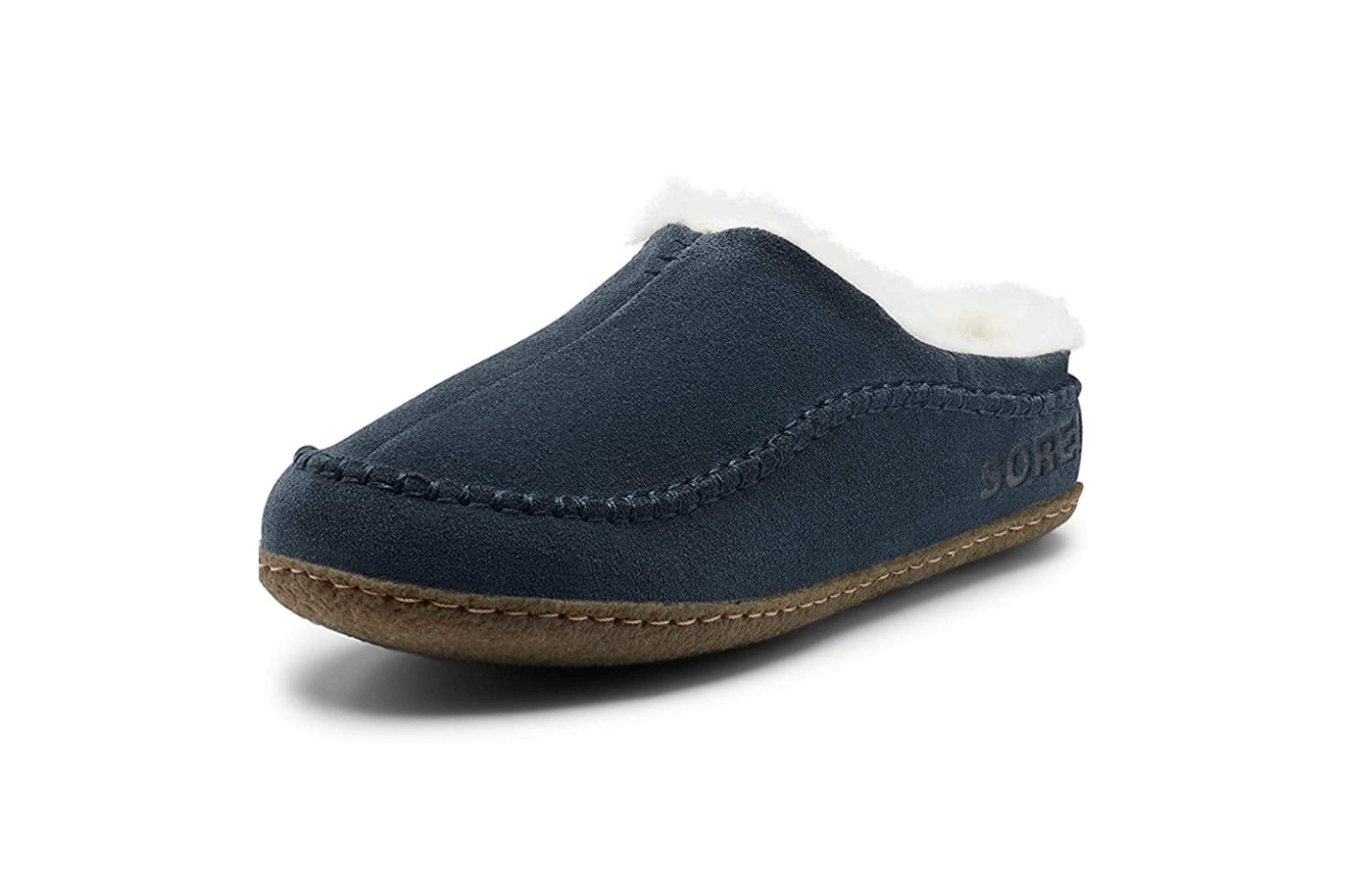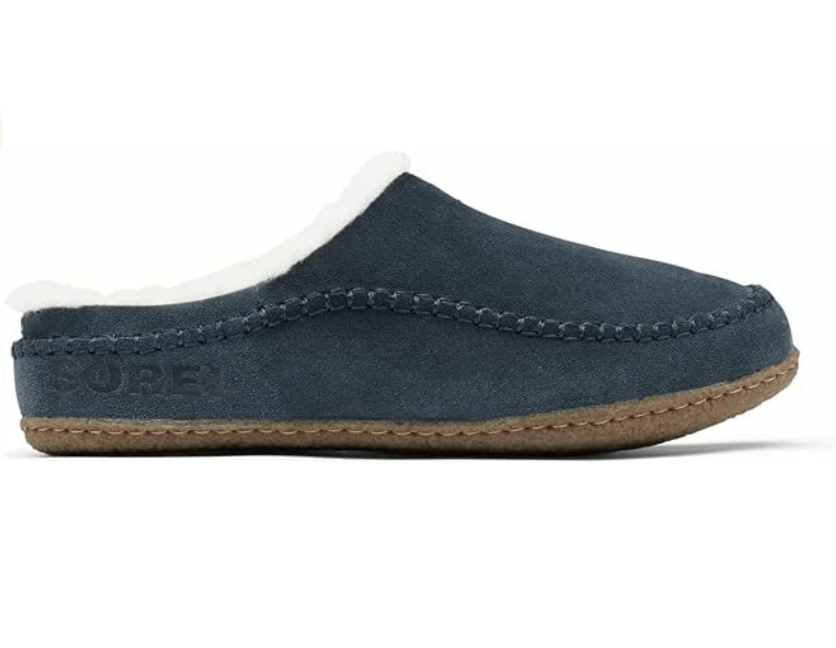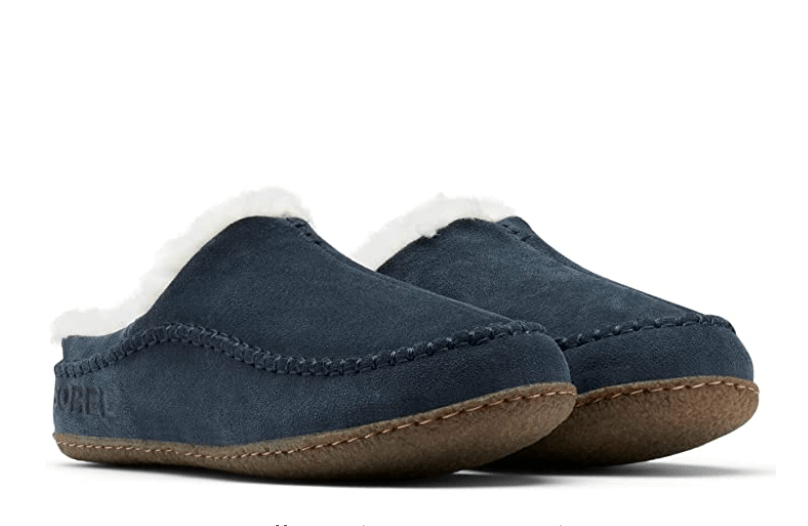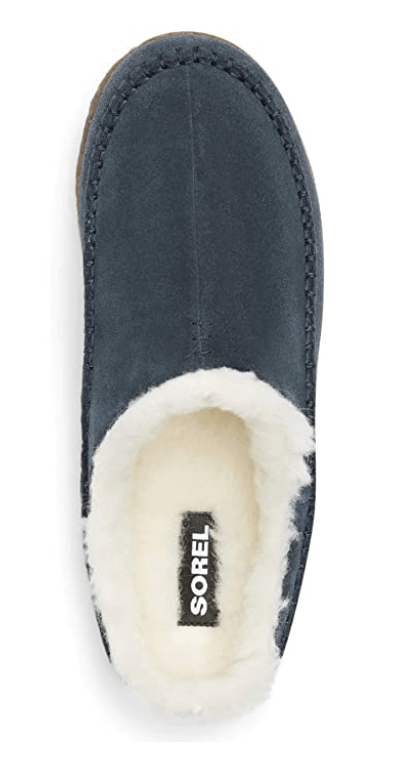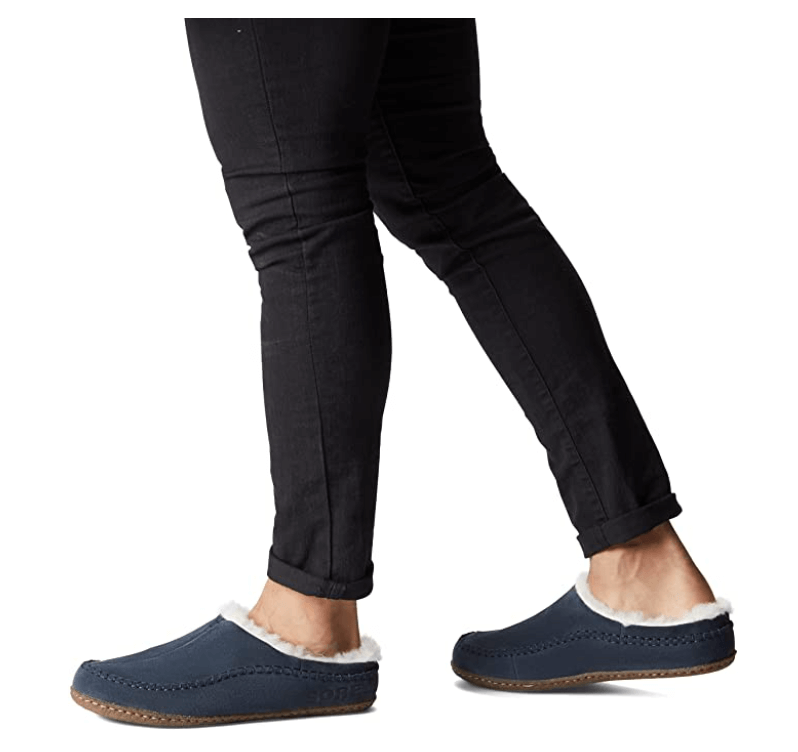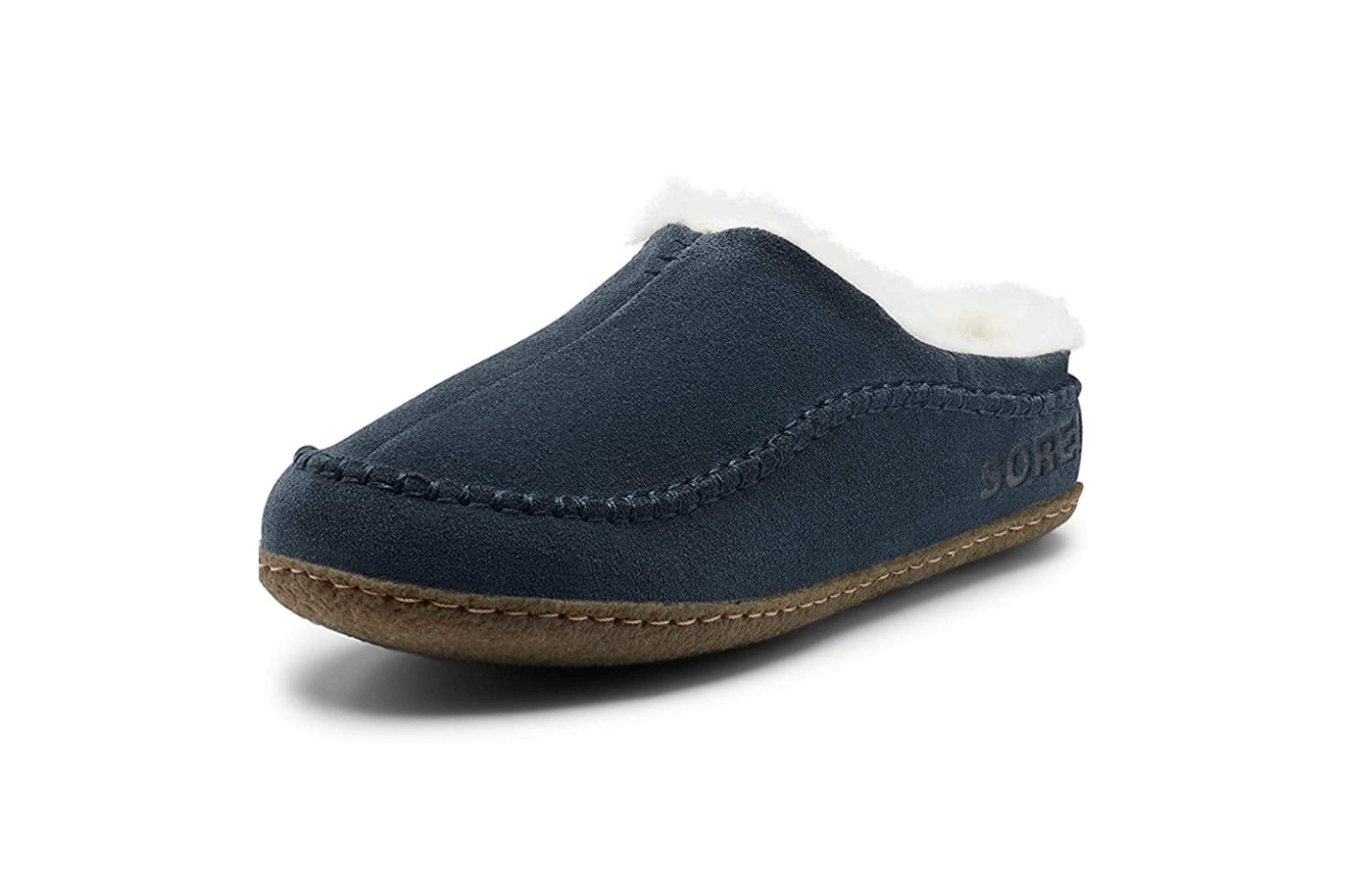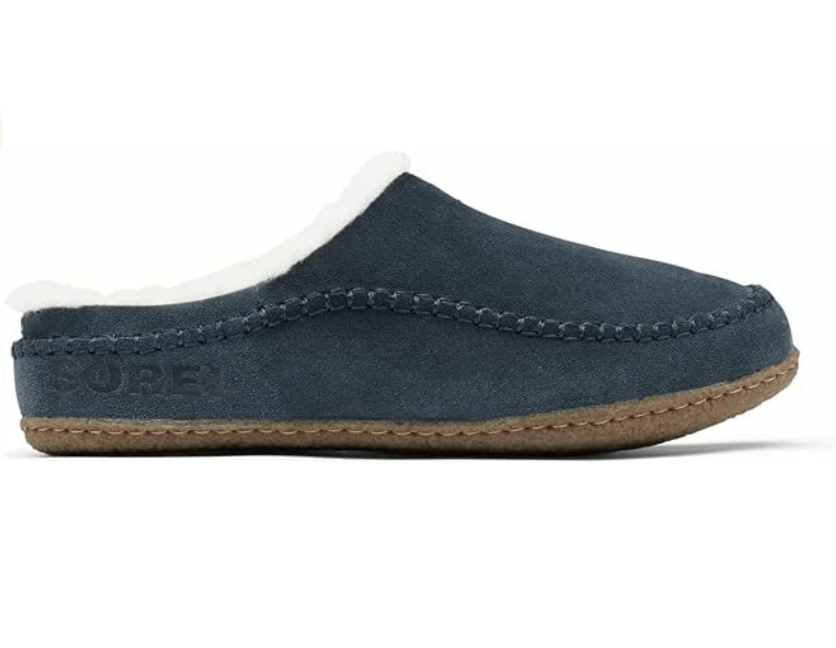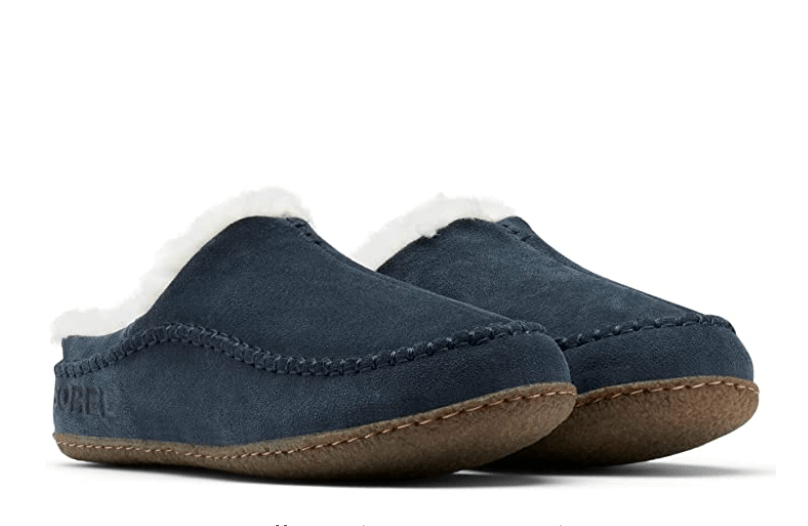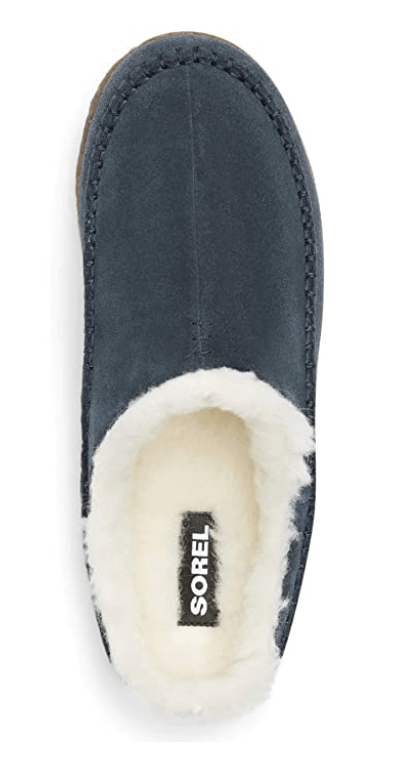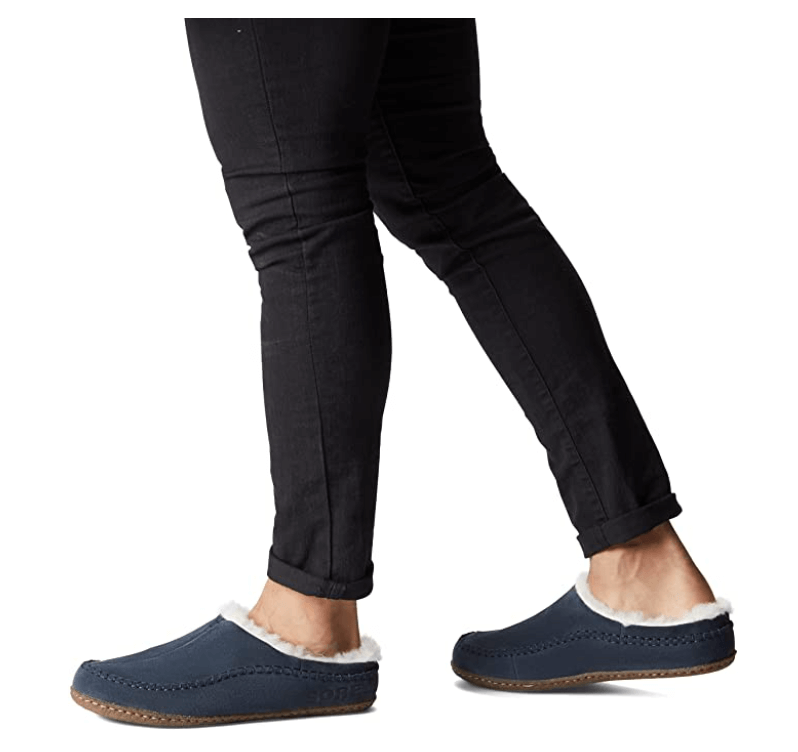 Our Conclusion
With a strong history based on creating quality, comfortable and high-performance footwear, SOREL is a brand that puts other brands to shame. You might have seen SOREL's hiking boots and shoes available online, but did you know the brand makes premium slippers too?
When the ground starts to freeze, it's time to put on your winter favorites. If you need a new pair of
slippers
this year, the Sorel Falcon Ridge II Slippers are one of the best options on the market right now. A soft suede leather upper and cozy fleece linings create all the warmth your tootsies need this winter.
You can also treat your feet with cushioning and support in the form of removable molded EVA footbeds. Ideally suited to indoor and outdoor activities due to its grippy rubber outsoles, the Falcon Ridge II is the perfect choice for dog walking or pottering around the house.
Pros & Cons
Available in multiple colors
Key Features
Key Features
Design

Getting these bad boys on and off is easy with a perfect heel height that keeps heels warm without the extra takeoff effort. The addition of a natural crepe rubber sole with non-slip traction also means you can comfortably walk over any indoor floor without the fear of slips or trips.

Or if you like to get your paper, head out to the shops, or walk your dog, these soles will look after you too.

A thick quarter-inch heel and half-inch platform height also let you safely wear your slippers inside or outside without worrying about stones and other debris digging into your feet.

With removable molded EVA footbeds, you can also replace the footbeds for orthotic insoles if needed. But the soles of the Falcon Ridge II are so supportive and comfortable that you're unlikely to need to.

Comfort

The Sorel Falcon Ridge II slippers will soon become your family favorite due to the instant and extreme comfort they provide. A suede leather upper combined with a wool and polyester blend lining creates all the toasty warmth you'll need for the toe-bitingly cold season.

As a result, even those who struggle with poor circulation will find their feet much warmer than usual.

What's more, the Falcon Ridge II outsole allows for superior comfort when walking outside but are still flexible enough to let you sit cross-legged without the slippers pressing uncomfortably into your legs.

The Ridge II does run a little on the tight side, so you may want to size up a half to full size.

However, be careful of sizing up too far, as the slippers make become roomier with time. You may find your feet on the warm side due to the fleece lining, but I'd rather be warm than ice cold.

Materials

Some excellent materials go into this slipper to make it warm, comfortable, and durable. Firstly, the suede leather upper looks stylish, not like your typical slipper. It's also stable and, although not waterproof, is pretty water-resistant. Short trips outdoors are therefore much more pleasant when it starts to rain.

Superior warmth and comfort come from the wool and polyester fleece lining, which are warm and plush to the touch. In addition, the removable molded EVA footbed combined again with wool and polyester lining creates more comfort and warmth.

Making sure you don't trip or fall is also easy indoors and outdoors with the traction of the natural crepe rubber outsole.

Durability

Looking at all the reviews online for the SOREL Falcon Ridge II slippers, it's clear to see they are one hell of a durable slipper. The consensus is that these slippers last for years without needing to be replaced.

Just by looking at and touching these SOREL slippers, you can see the quality of materials that have been used, along with the premium construction.

The suede leather upper and wool/polyester lining are all suitably durable and robust materials, ensuring your slippers will last for years even with daily use.

It's common to find that the lining gets smashed down reasonably quickly, but that's the nature of fleece-lined slippers.

But neither the comfort level nor the durability is ever in question with this slipper, as it does not seem to affect performance or comfort.

Comparison to Similar Slippers
These SOREL slippers are hard to beat, but the
Sorel Dude Moc slippers
come as close
competition
. A suede leather upper, faux-fur lining and rubber outsole with herringbone design and removable molded EVA footbed means they are very similar to the Falcon Ridge II.
Another great product we reviewed is the
SOREL Emelie II Chelsea Bootie
, so make sure to check it out as well.
However, they are slightly different from the Falcon Ridge II as the heel comes up to the back, making them a pull-on slipper. Some people prefer a pull-on slipper, so this can be a good thing. However, I do think the Falcon Ridge II is slightly more stylish.
If you love the idea of owning a pair of indoor and outdoor slippers but hate the thought of spending over $70, you could try out the
Zigzagger fuzzy slippers
. Zigzagger provides all the safety of an outdoor shoe but with the comfort of indoor slippers with a plush fleece lining to give you plenty of warmth and coziness.
A sturdy anti-kick design rubber sole also wraps your toes more safely, protecting them from kick injuries. In addition, the heel height is slightly lower than the Dude Moc at 2 inches, which is better for people who don't like a full wrap-around heel.
Verdict
It's hard to find much bad to say about the SOREL Falcon Ridge II slippers. Coming so highly reviewed, you'll be hard pushed to find a reason not to buy them.
Combining indoor and outdoor use so efficiently is one of the main reasons they are such a top seller. But when you add complete and utter winter coziness, warmth, durability, and non-slip rubber, you've got all you need in a
house shoe
.
Even for those who don't like spending $70 on a slipper, just remember you are getting one hell of a slipper that will last you for years.
Subscribe to our Newsletter