SOREL Emelie II Chelsea Bootie
I've no doubt the SOREL Emelie II Chelsea Bootie is going to be your next go-to boot. Why? Because as SOREL's top-selling Chelsea boot, the Emelie II comes with a more durable and stylish design than it's ever seen before.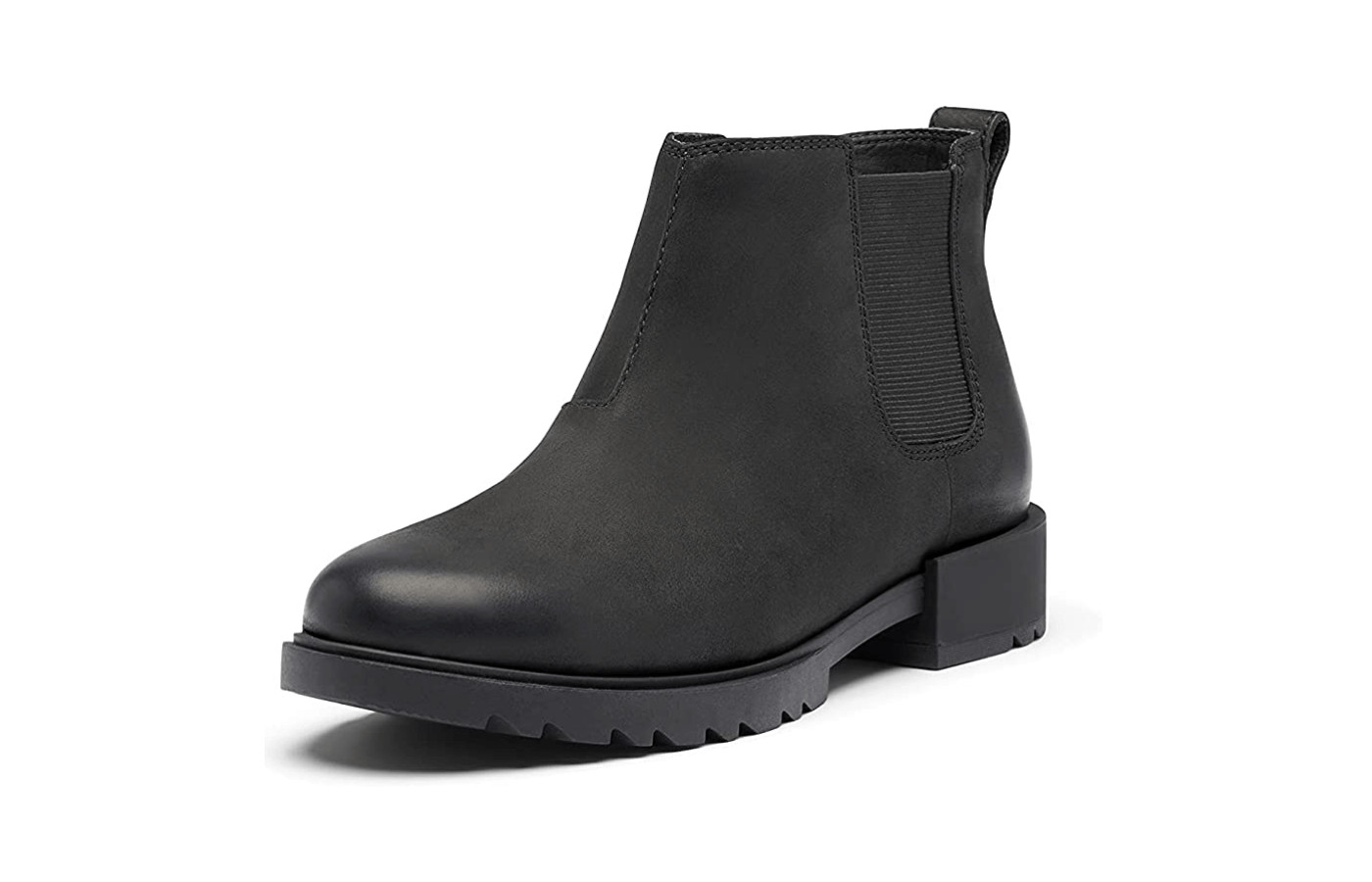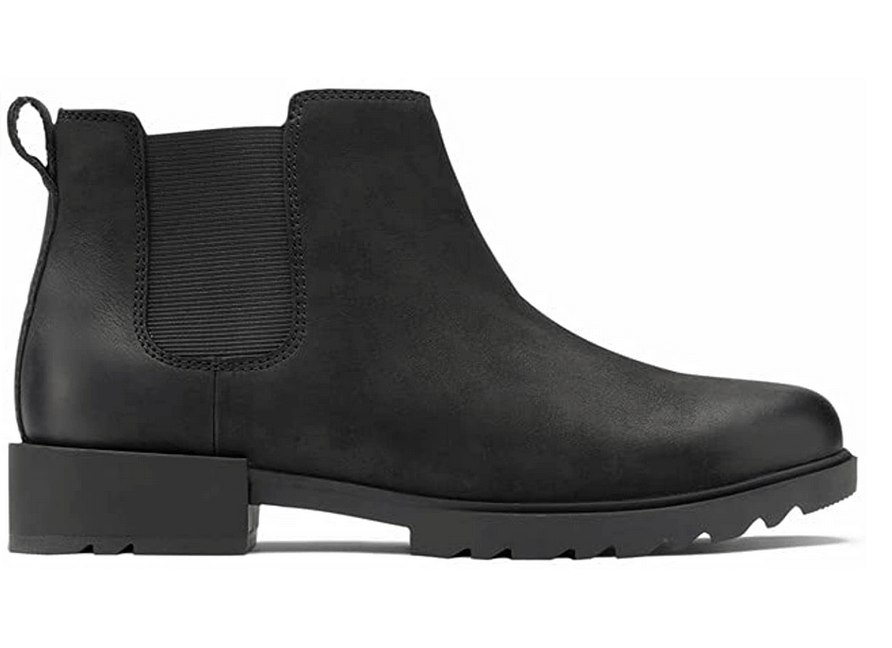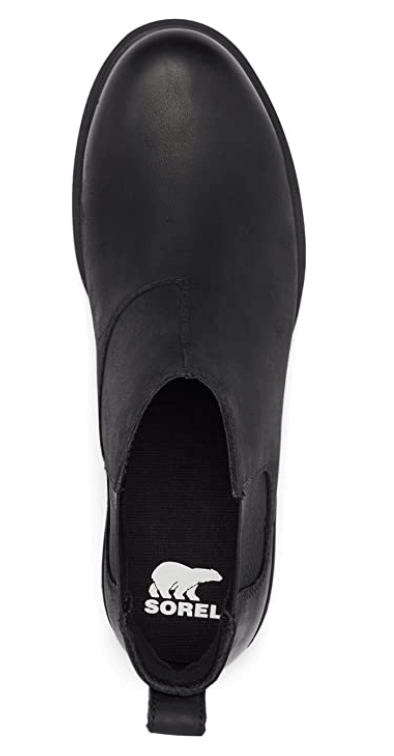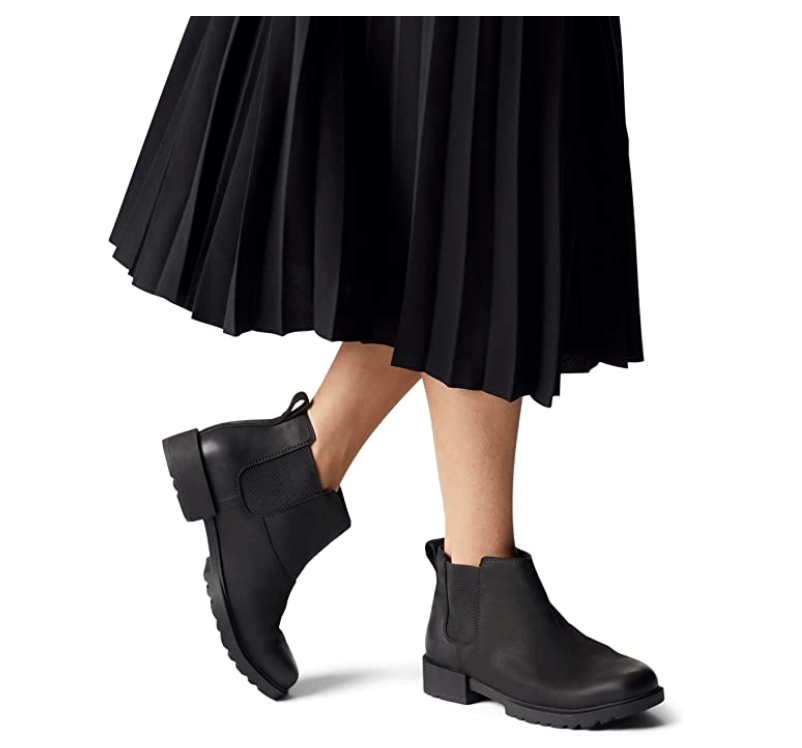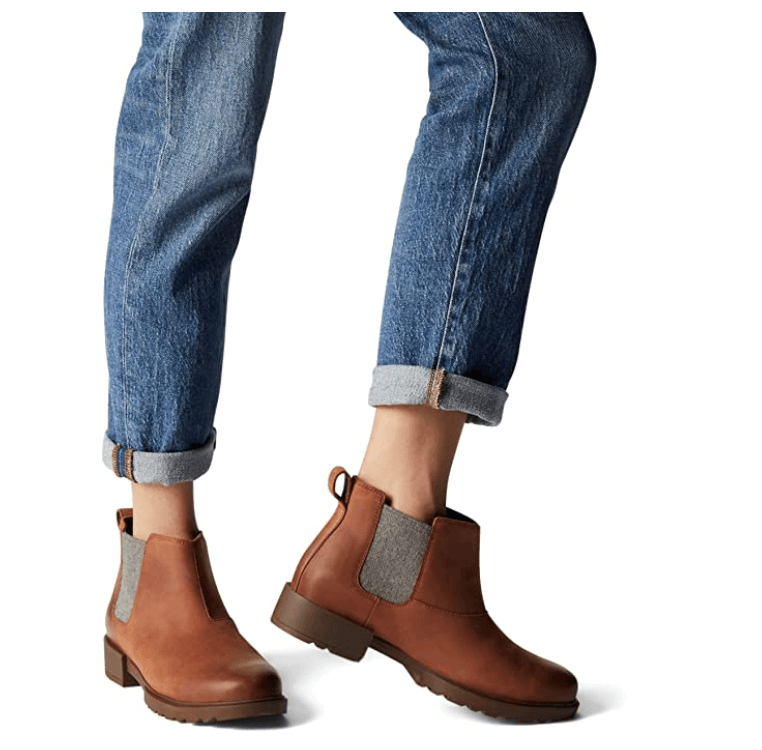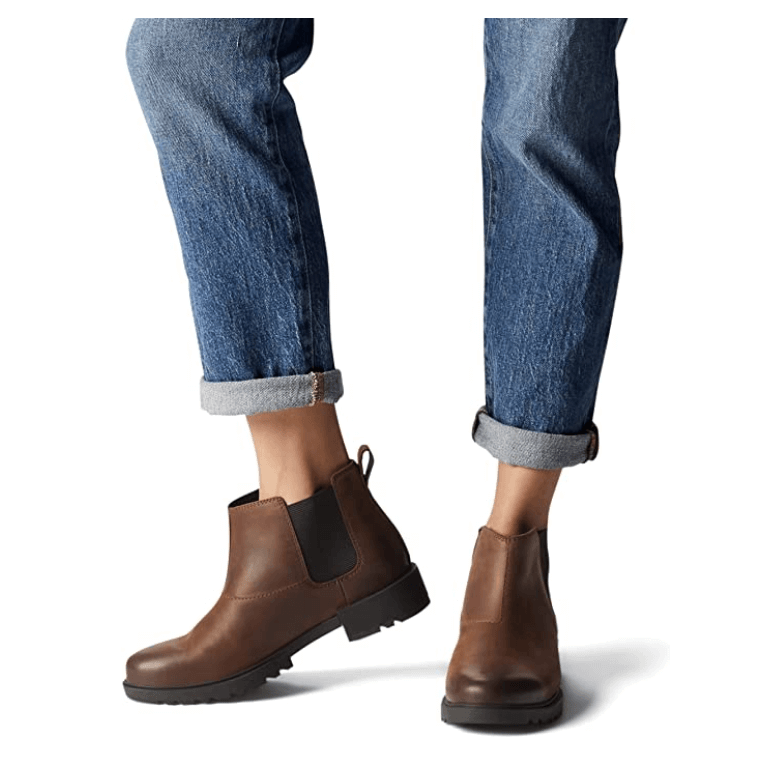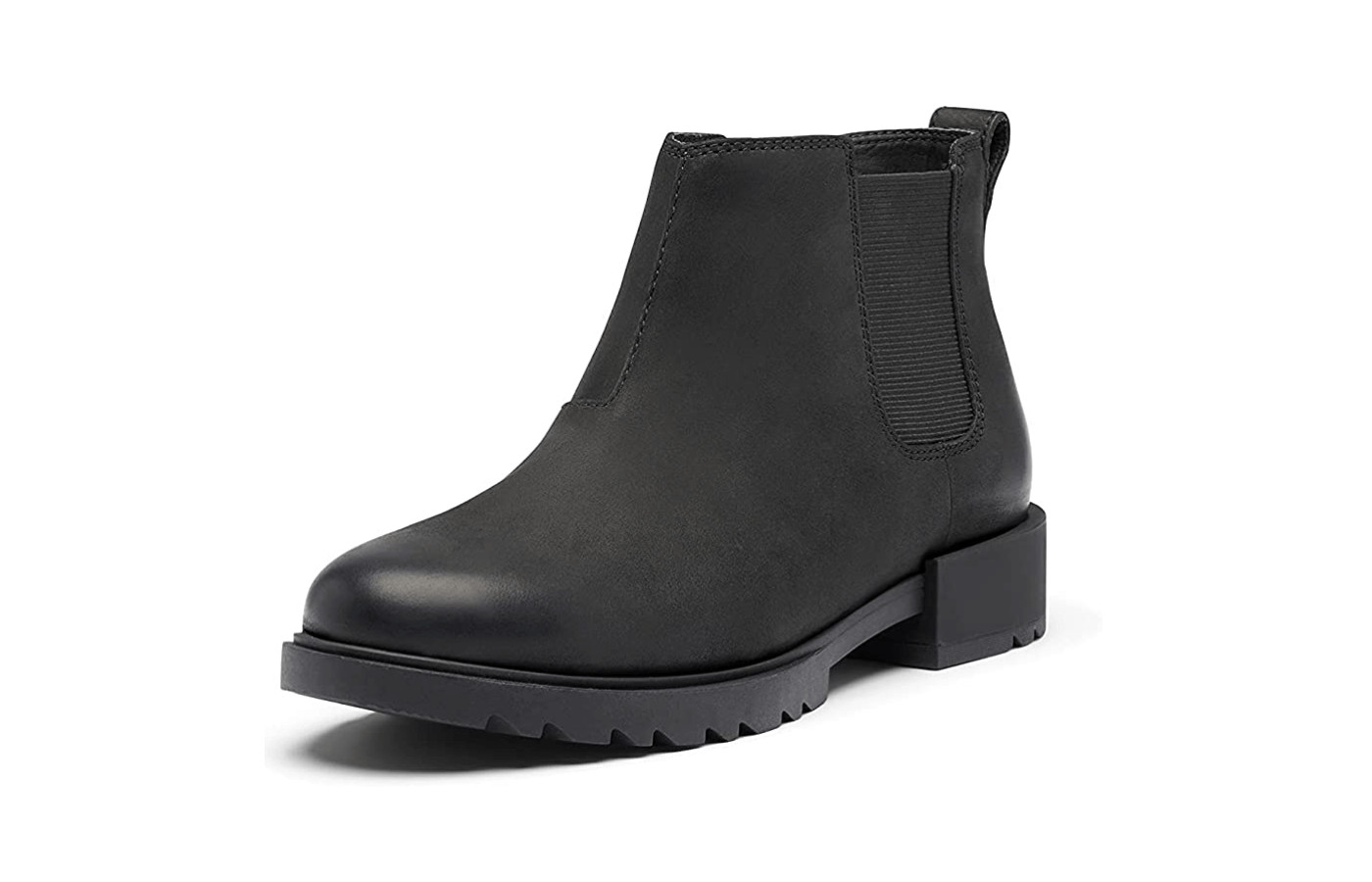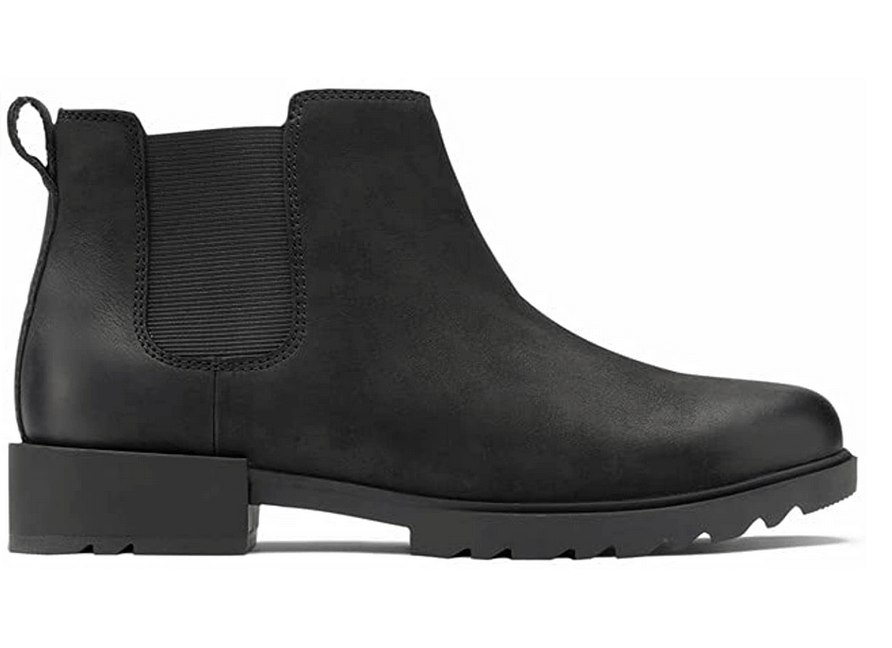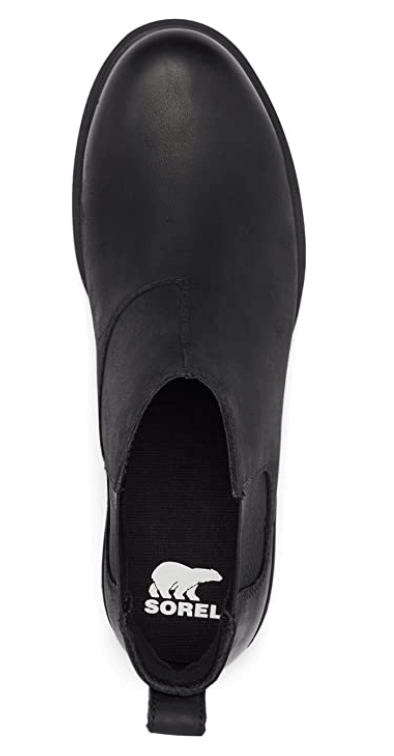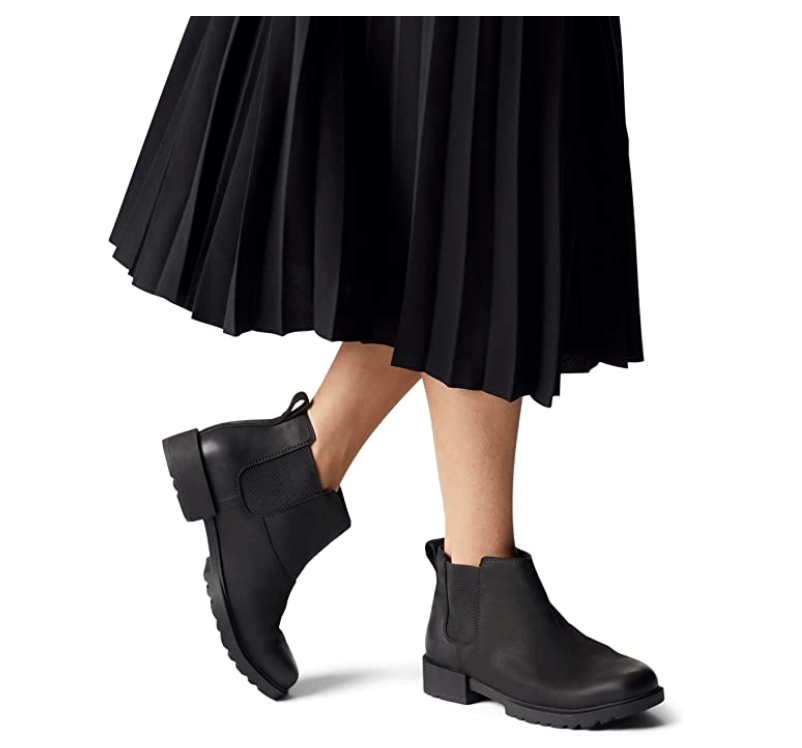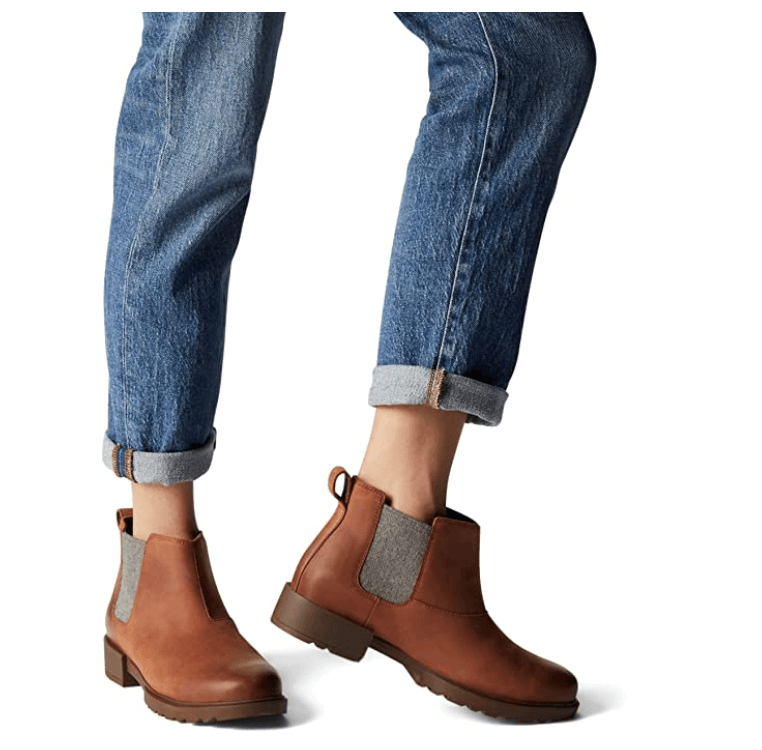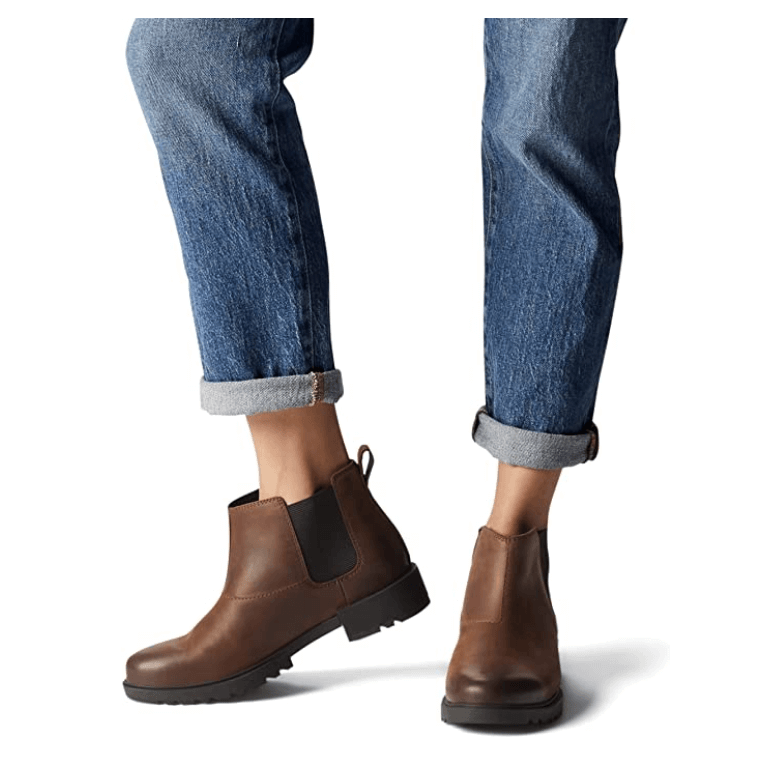 Our Conclusion
I always reach for my Chelsea boots when I want to look good, but not like I've made too much effort. Chelsea boots go perfectly with jeans, skirts, dresses, leggings and whatever else you can think of.

OK, so it's not a 'when Harry met Sally' love story, but you will fall in love with this boot that lets waterproof meet chic. The seam-sealed construction, waterproof leather, and stylish fall design mean this ankle-height boot is a definite winter essential.

With the comfy cushioning of an EVA midsole, and a grippy rubber sole, you can feel as good as you look as you rack up those miles this fall in the SOREL Emelie II Chelsea bootie.
Pros & Cons
No wear in the time needed
Ankles are a little stiff at first
Traction probably not grippy enough for hardcore hiking
Key Features
Key Features
Design
I was pleasantly surprised to see that the SOREL Emelie II Chelsea Bootie comes on and off like a dream due to the wide opening, stretch panels on the upper and roomy fit. You don't even need to use your hands. How good is that?
This boot's relaxed, versatile style combined with excellent traction and a waterproof nature means using these boots for everyday activities is easy. A stylish look and easy to put on fit means whether you're rushing out to collect the children from school, walking the dog or just headed to make snowmen, you'll be off in an instant.
These SOREL Chelsea boots are casual boots for everyday use. The Emelie II is more than adequately equipped for security while you walk. With the Emelie II, you'll find a grippy rubber outsole that allows for plenty of
protection on long walks
and long days on your feet.
Wearers will also get extra protection from the SOREL signature CATE 1/4" block heel and 1/2" platform. In addition, the molded rubber outsole provides an all-day wear design, making it easier to transition from daywear to nightwear.
Comfort
Despite looking so fashionable, SOREL never sacrifices comfort in their Emelie II Chelsea Bootie. As soon as they land at your doorstep, you can easily slip on the Emelie II and head off on an adventure.
You see, you've got nothing to worry about with the immediate comfort these
chelsea boots
deliver.
One or two other reviewers seemed to find the ankle a little stiff at first, but that's a minority. The excellent fit also appears roomy enough to fit most feet exceptionally comfortably.
Utilizing a die-cut memory EVA footbed also means all-day adventures are comfortable due to the cushioning and comfort the material provides. What's more, the molded EVA rubber midsole with a light texture helps to provide extra cushioning without adding unnecessary weight.
Maybe you love rain or snow, but maybe, like most, you don't. That's where the Emelie II excels with its waterproof nature. Boasting water-resistance leather, seam-sealed construction and a rubber outsole means water and snow stay on the outside in most conditions, and you stay comfortable.
Materials
SOREL is not known for skimping on their materials, and perhaps this shows in their slightly higher prices. However, what you get with SOREL is always quality, and the Emelie II Chelsea Bootie is no different.
Naturally long-lasting and top quality materials like full-grain leather, a grippy rubber outsole and luxury EVA cushioning provides more than enough comfort and durability for all-day, continuous wear.
Durability
With a new design to the Emelie Chelsea bootie, it's reassuring to find it more durable and robust than ever. This unique and improved durability most likely results from using quality materials, a superb design and clever construction. Using long-lasting materials like rubber or full-grain leather allows for extra durability.
The seam-sealed construction also goes a long way in letting your Chelsea boots last. Although you may find these fall and winter boots slightly on the expensive side, the quality of materials and construction alone makes them well worth it.
Comparison to Similar Boots
Chelsea boots are so popular these days and have been for quite some time, and it's easy to see why. So, if you're interested in other Chelsea boots, there are a couple of great options.
If you're after more of a boot with the attitude that stands out, plus comfort and durability, then the
Dr Marten Platform Chelsea Boot
is a knockout. Let me tell you, this boot is nothing but comfortable (after a period of wear-in), super chic, and made to last.
Another great product we reviewed is the
Sorel Falcon Ridge II Slippers
, so make sure to check it out as well.
These iconic Chelsea boots will never let you down. Although comfortable to walk in, you'll probably have more walking versatility in the Emelie II.
If you want to stay with comfort, durability, and versatility, you could try out the
SOREL Lennox Chelsea Rain Boot
. As waterproof leather boots go, these Chelsea boots will not let you down.
Like the Emelie II, these boots were made with fashion and comfort in mind, evident because of the water-resistant full-grain leather upper, grippy rubber sole, and molded PU-like EVA footbed.
The Lennox Chelsea is slightly more expensive than the SOREL Emelie II Chelsea bootie but is equally stylish with a trendy white rubber sole.
Verdict
For anyone after the performance and durability of a snow boot, but without the bulkiness, the SOREL Emelie II Chelsea Bootie is the perfect option. When you get style, comfort, water resistance and durability all in one shoe, what else do you need from a boot that mixes fashion with functionality effortlessly?

I've no doubt the Emelie II bootie will be your go-to boot for all your rainy and snowy season adventures.
Subscribe to our Newsletter