SOREL Tivoli IV Boot
What can't the SOREL Tivoli IV Boot do? Well, not much, it appears. This long-time fan favorite from SOREL can handle almost anything you throw at it, even winter's worst.
So, SOREL has you covered, sporting all the weather resistance, comfort, and traction needed for most winter adventures.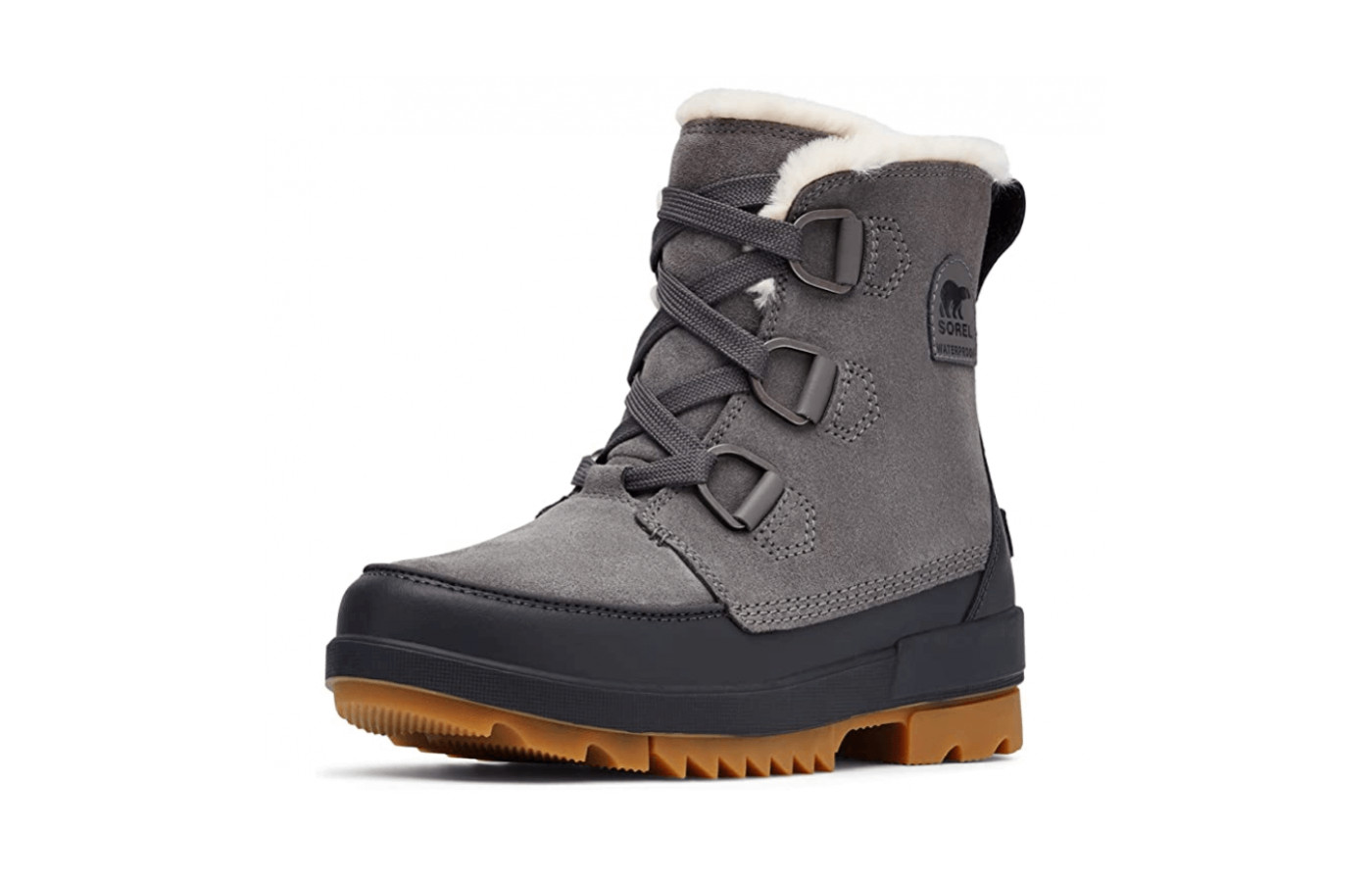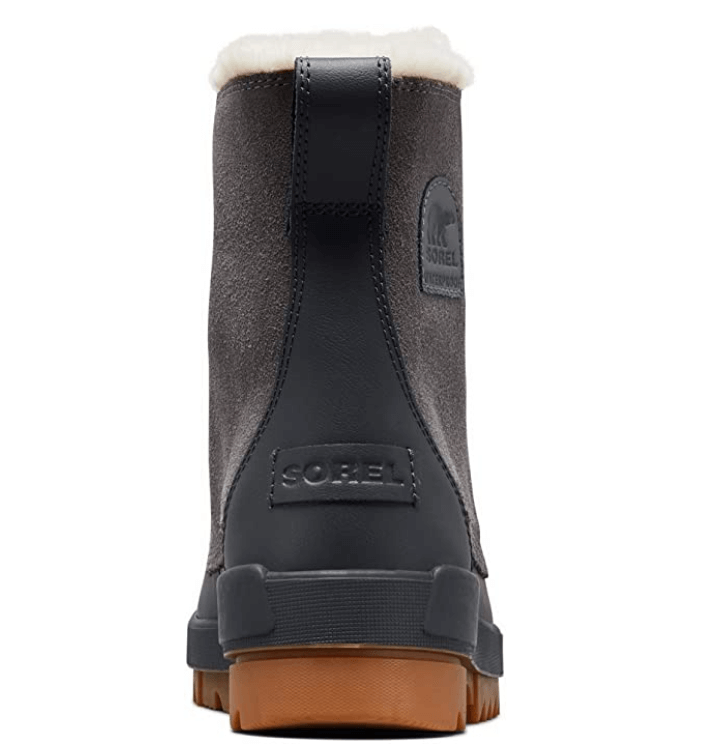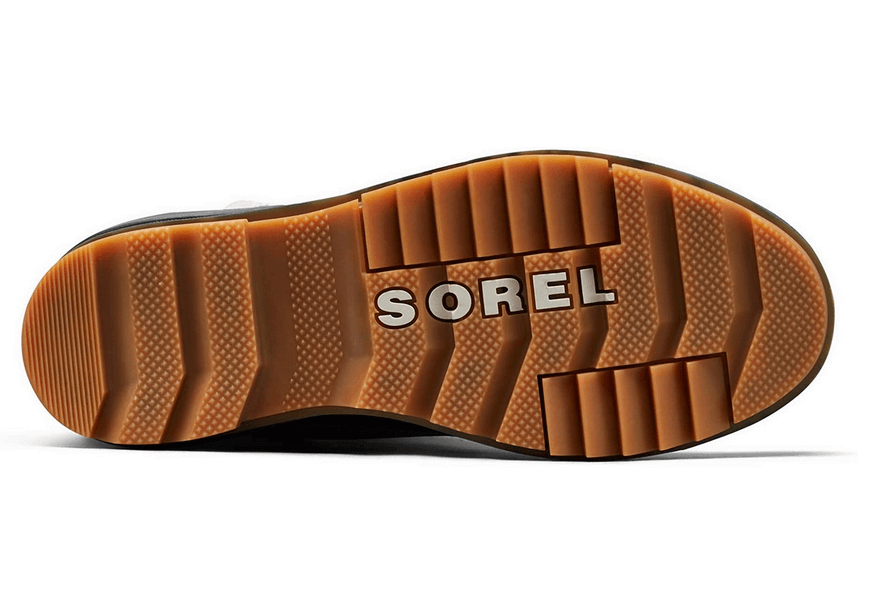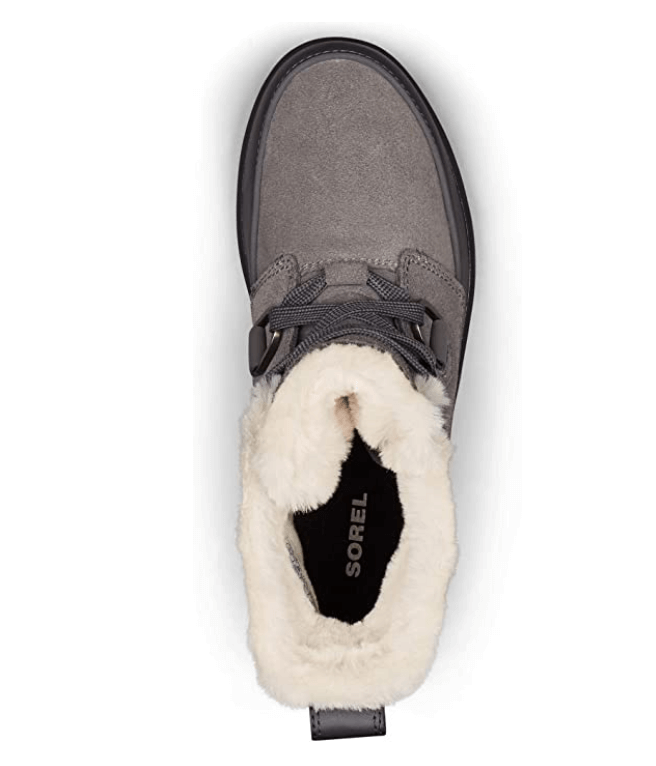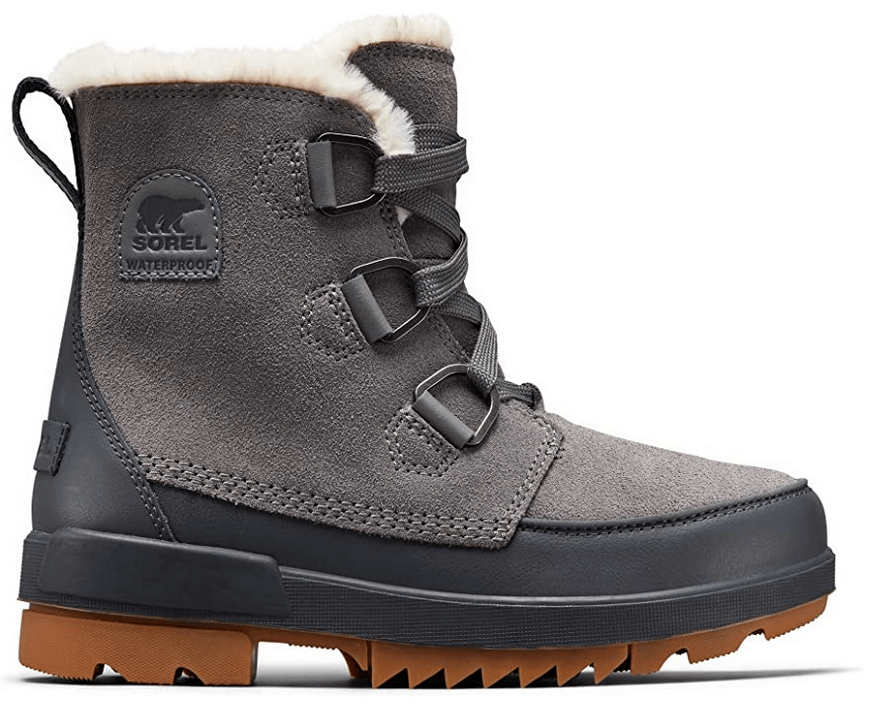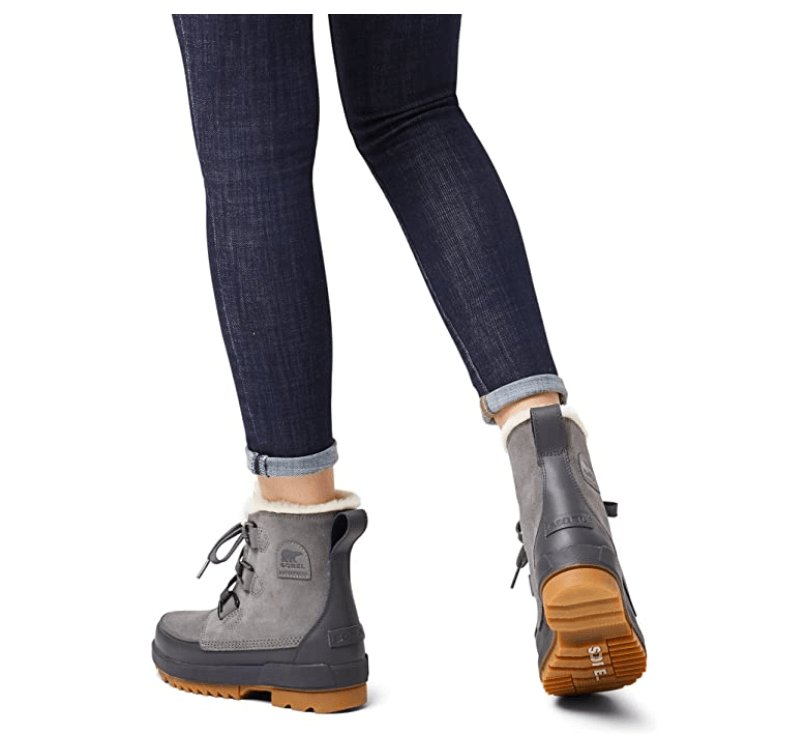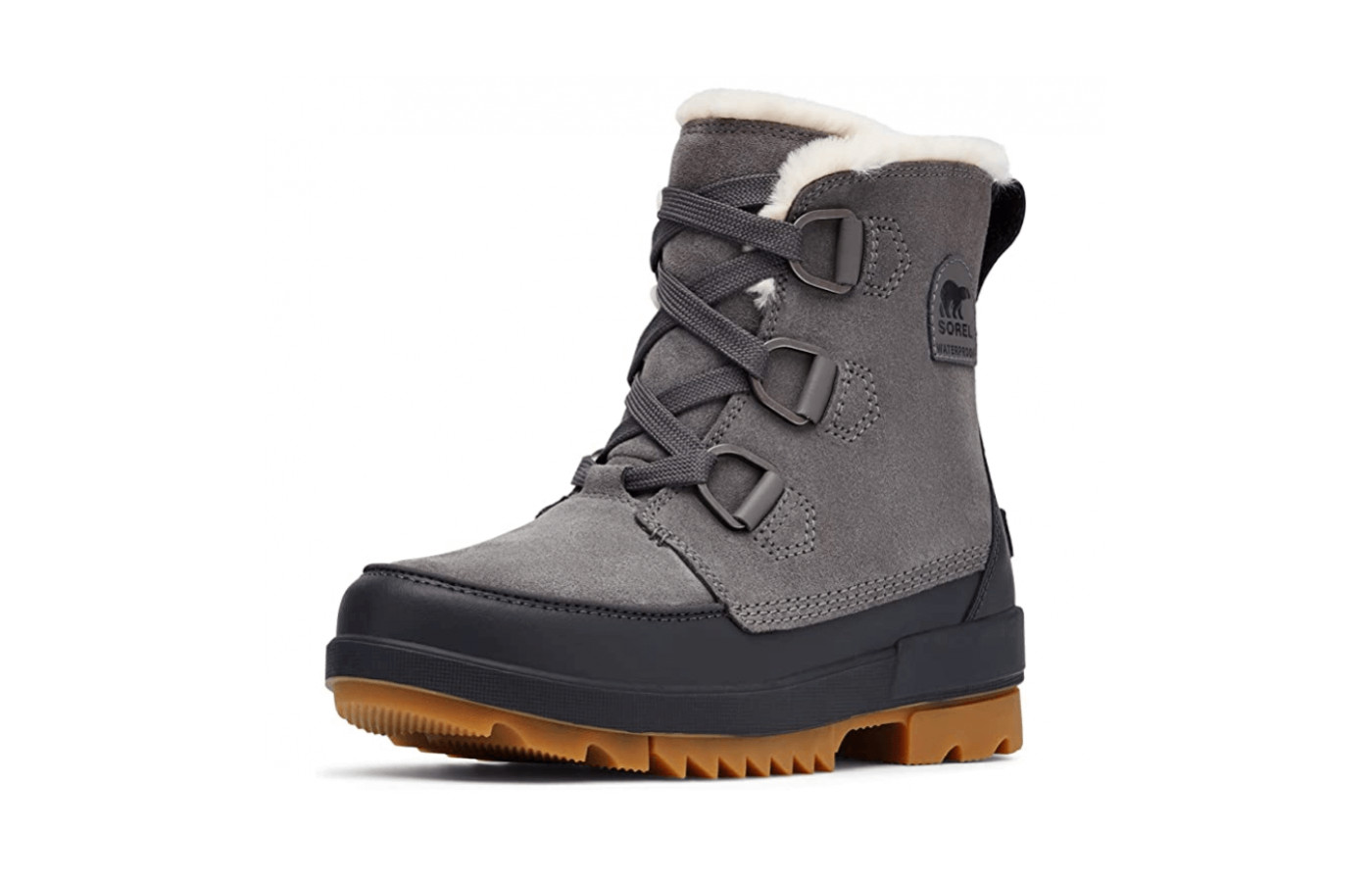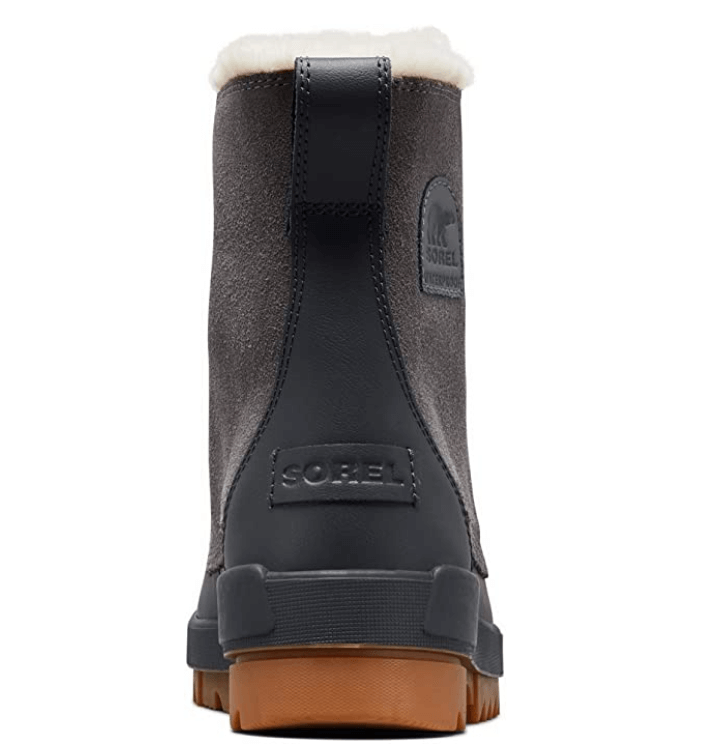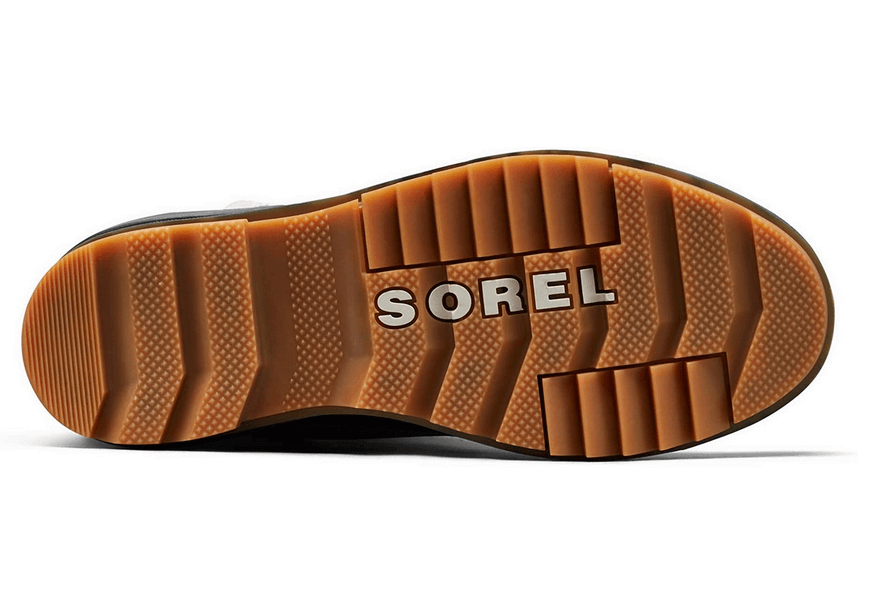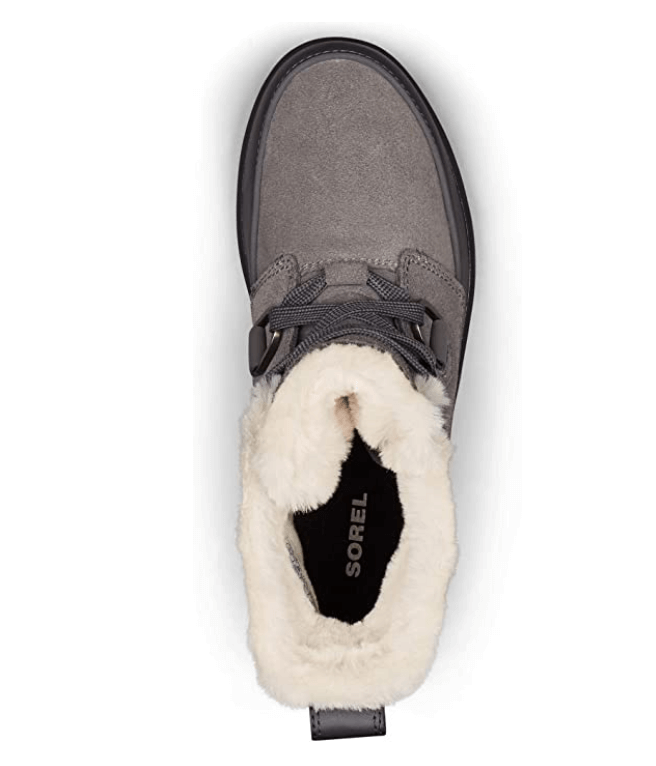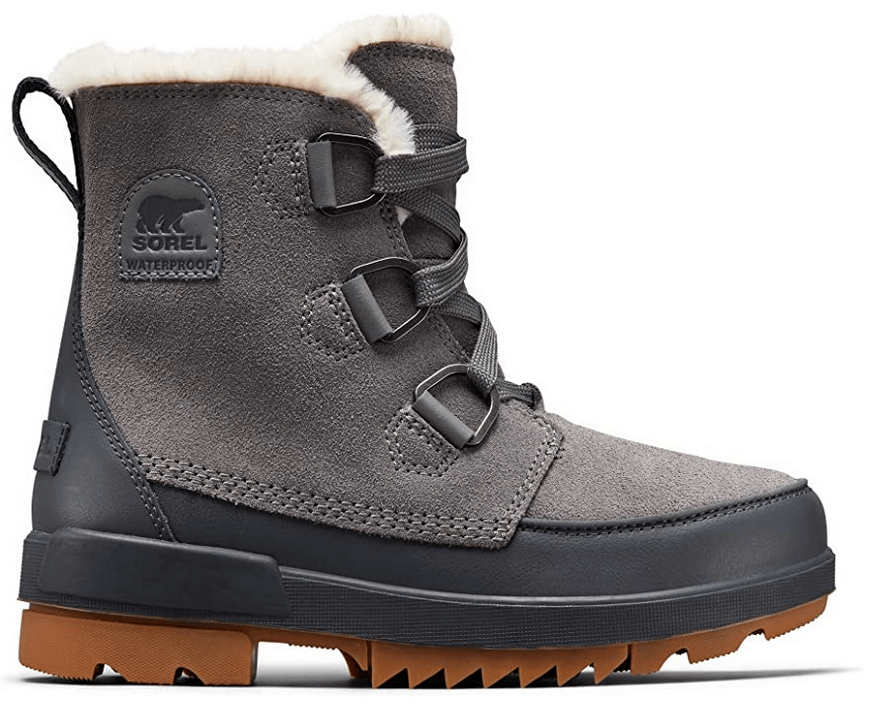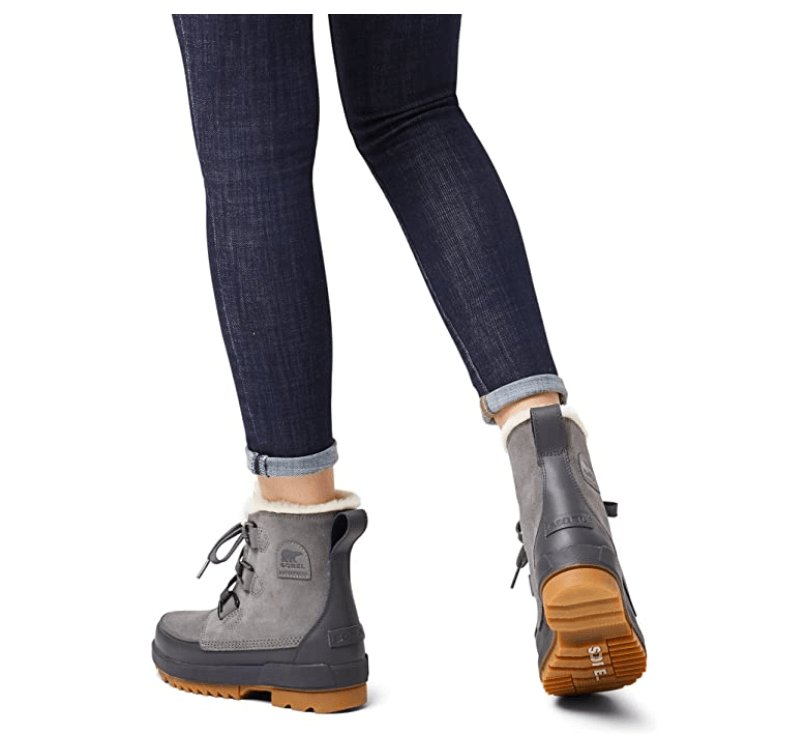 Our Conclusion
As a hardworking boot, the SOREL Tivoli IV winter boot features pretty much anything you need for winter adventures. Sporting a microfleece lining, 100grams of insulation, waterproof suede/leather upper, and OutDry construction means your tootsies will stay warm, dry, and comfortable during winter.

Heading out on your favorite adventure is easier, too, with high traction and a sturdy rubber outsole that makes tackling snow-covered parks or the mountains simple.

But you want to look good too, right? Don't worry. SOREL have you covered with this super cute snow boot design.
Pros & Cons
Traction not suitable for sever ice
Key Features
Key Features
Design
Walking in these cute
winter boots
is easy with the lightweight design that doesn't feel remotely bulky.
Somehow, despite feeling lighter and smoother than other snow boots, the Tivoli IV still provides all the warmth & waterproof protection needed for the cold and wet winter.
Utilizing a grippy rubber outsole also means your feet can take you mile after mile over pretty much any terrain.
Snow boots are most often not great on ice as standard, and the traction of the Tivoli may struggle on large patches of ice.
But, the loose tongue and crisscross laces also make getting these boots on and off easy, while the 5.5-inch shaft height design and rubber midsole provide plenty of extra protection and support.
Comfort
I'm yet to find a SOREL boot that doesn't provide all the comfort you need for winter walks and everyday use, and the SOREL Tivoli IV boot is no different. The Tivoli IV features everything you need for comfort in the cold season as an insanely hardworking boot.
This list includes plenty of foot-warming insulation and a soft microfleece lining. In addition, extra cushioning is provided by the die-cut PU like EVA footbed and a grippy rubber sole. Perfect for adventuring!
Keeping your feet comfortable and dry in the fall and winter also comes easy with waterproof suede and leather upper, and OutDry construction that keeps moisture out. But, you may get damp digits if you head out in torrential rain or deep snow with the Tivoli IV.
Try a winter boot with a GORE-TEX membrane for more severe weather. However, choosing either the faux fur collar or faux shearling keeps snow and the ice-cold out of your boots. But it's worth noting that laces aren't waterproof.
The Tivoli IV tends to run on the small and narrow side, although most people find sizing up will sort this issue. Even when sizing up, the fit can still be slim. So, make sure to try these
snow boots
on at home before wearing them outdoors.
Materials
As usual, the materials and construction make SOREL boots some of the best on the market, with the Tivoli IV boot included.
As such a hardworking winter boot, the SOREL Tivoli IV boot uses waterproof suede, leather upper (or waterproof nylon or waterproof canvas if you prefer), a soft microfleece lining and 100g of insulation for warmth.
Not only do you have a choice in the primary upper material, but you can also choose the Faux fur collar or faux shearling, both of which add extra comfort and style. In addition, a die-cut PU like EVA footbed creates extra comfort, while additional support comes from the robust rubber midsole and outsole.
Durability
Whenever you look at online reviews for SOREL products, you'll very rarely see anyone complaining about durability. That's because SOREL footwear is combined with high quality, durable materials and superior construction.
There's no doubt that the SOREL Tivoli IV boot looks and feels like top quality material. But, just look at the rubber, leather, suede, and nylon these boots are made of and tell me they aren't high quality.
Comparison to Similar Winter Boots
With so many winter boots available online, finding the right one can be a real pain. If you're after something performance-driven, warm, comfortable, and waterproof, there are a couple of great alternatives.
For days when you're going to be in ice-cold, toe-biting weather for extended periods, you may want to choose the
Baffin Impact boot
. This Baffin boot is a highly efficient option due to its 8-layer foam and polyester lining. What's more, it has most of the same features as the Tivoli IV and is one hell of a hardworking boot, but for sub-zero conditions.
Another excellent winter boot to tackle the extreme cold comes from the
UGG Adirondack III Waterproof Bootie
. Boasting a trendy design, comfortable and warm plush wool UGGpure™ lining and DryTech waterproof finish ensures your feet will always stay comfortable no matter the weather.
But bear in mind you'll have to pay more for these sturdy boots. which boasts a premium design, construction, and materials to make it a robust snow boot.
Boasting a premium design and clever construction in a cute but robust snow boot, the charming
SOREL Explorer II Joan Snow Boot
is a perfect staple to your winter wardrobe.
Looking at this lightweight speaker, you might be surprised to find it provides hard-to-beat weather protection, 100g of insulation, EVA cushioning underfoot, a grippy outsole and a waterproof design.
All this gives you everything you need for basic hiking, walking the dog or meandering around town. However, you may want to stick with the Tivoli IV for activities requiring a more intense grip.
Verdict
Finding a snow boot with all the functionality you need for winter with a chic, cute look is not easy. But SOREL manage it in the SOREL Tivoli IV boot.

But, getting in your steps around town, walking the dog or even heading up a mountain is not a problem with the lightweight design, high traction rubber sole, weather resistance and comfort.

Also, sporting everything you need to look cute while staying warm in the winter, the Tivoli IV are desperate to find their way onto your feet.
Subscribe to our Newsletter