Vasque Skywalk Gore-Tex Backpacking Boot
Prepare to be impressed by the ample traction, quality construction, and high levels of comfort Vasque bring with the Skywalk Gore-Tex (GTX) backpacking boot.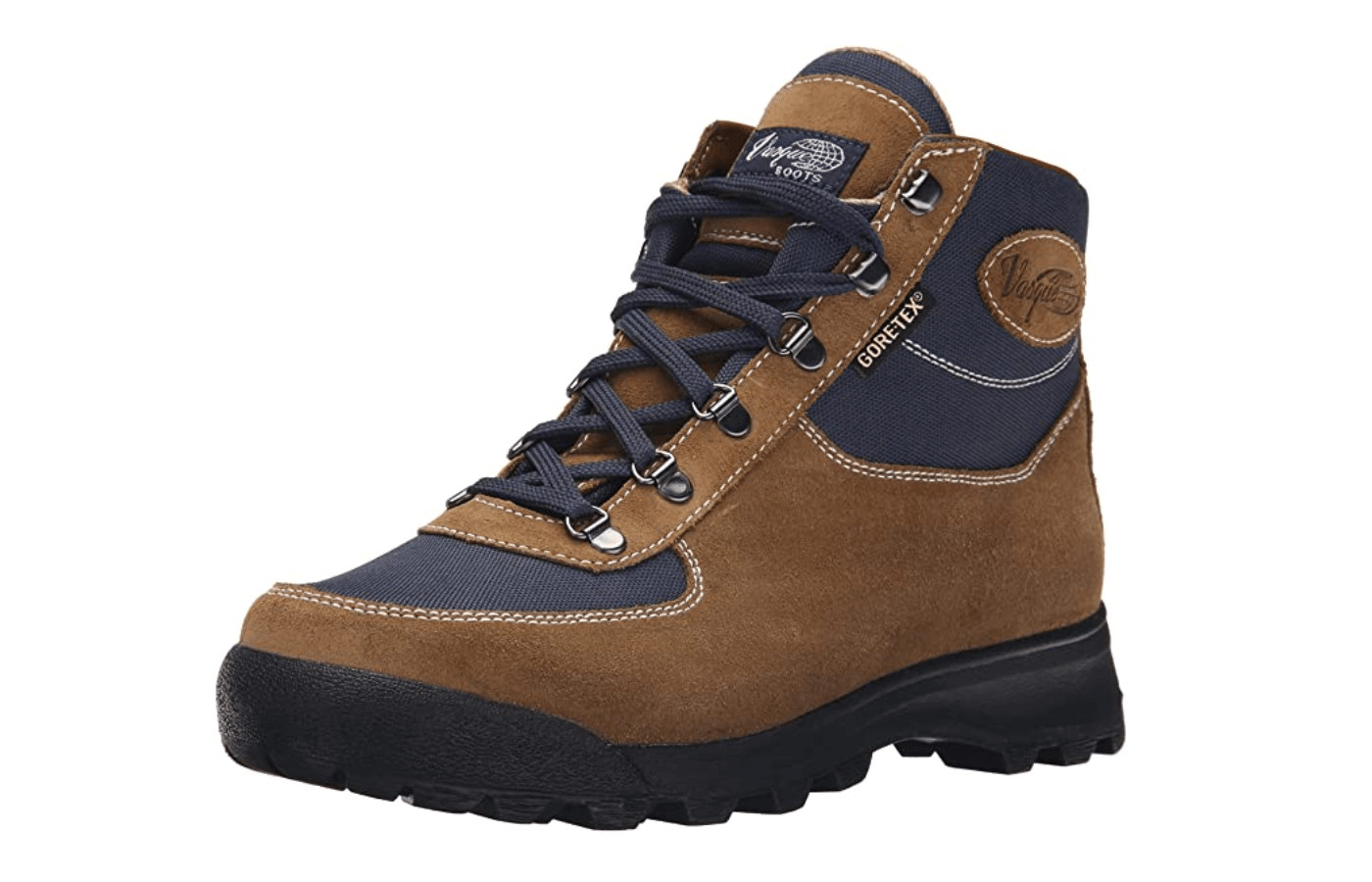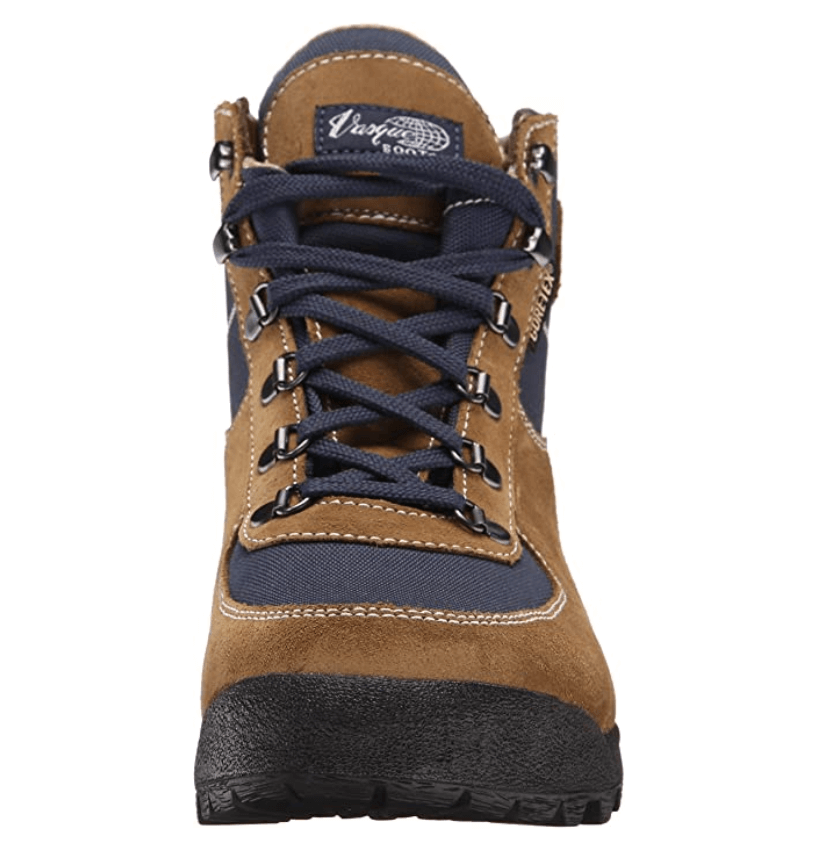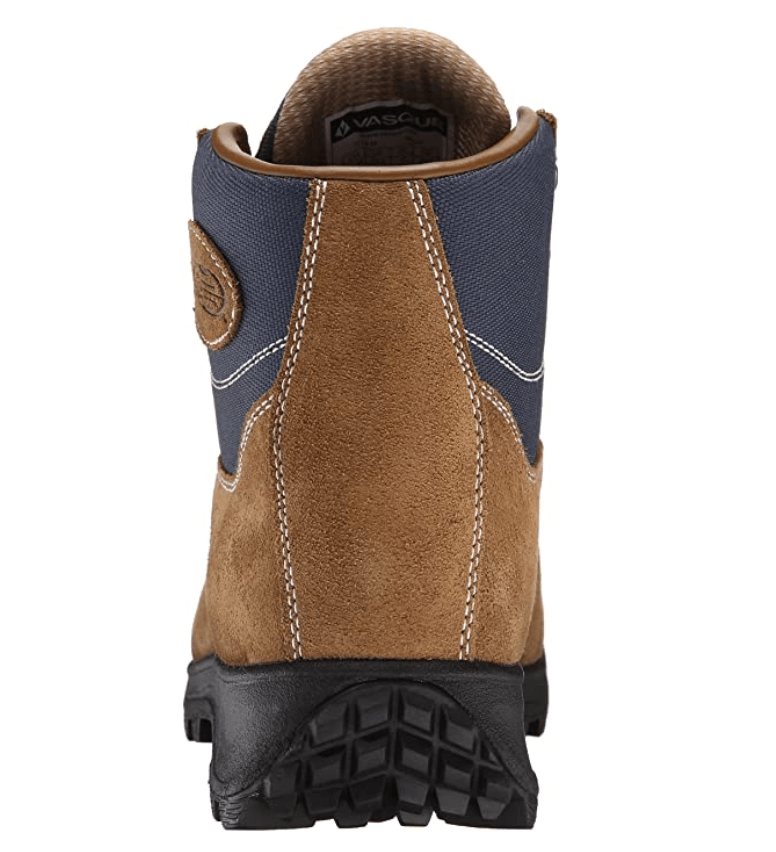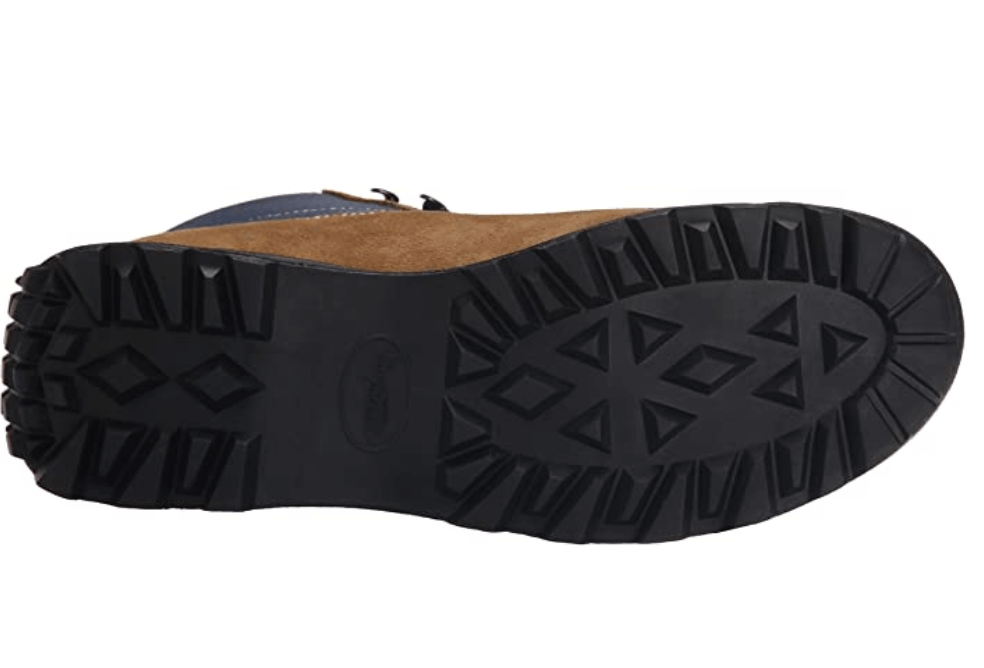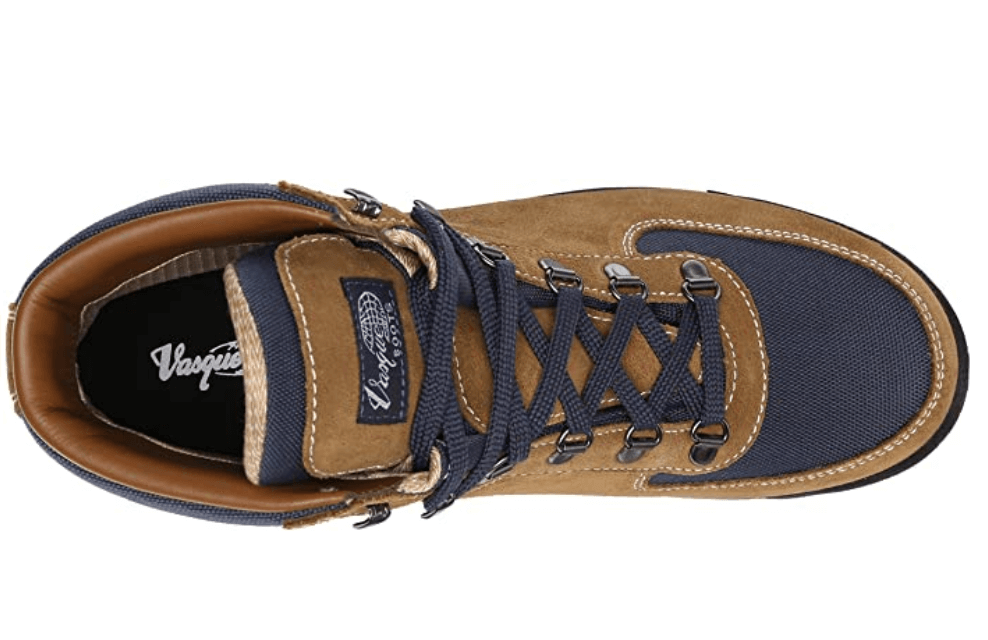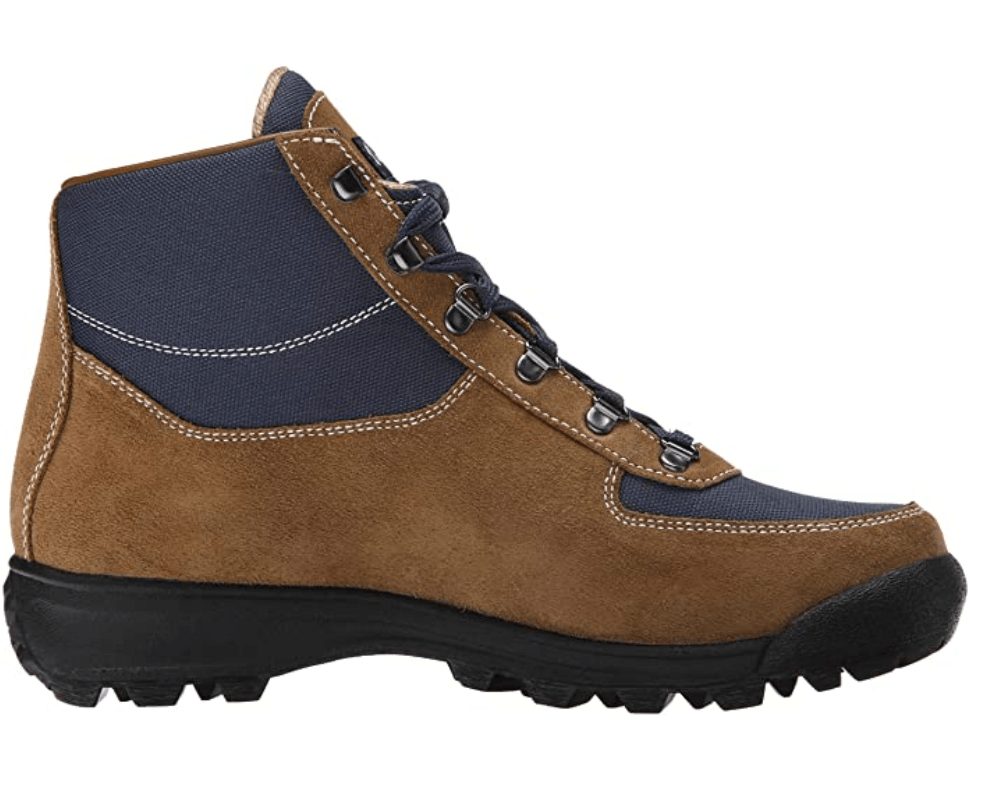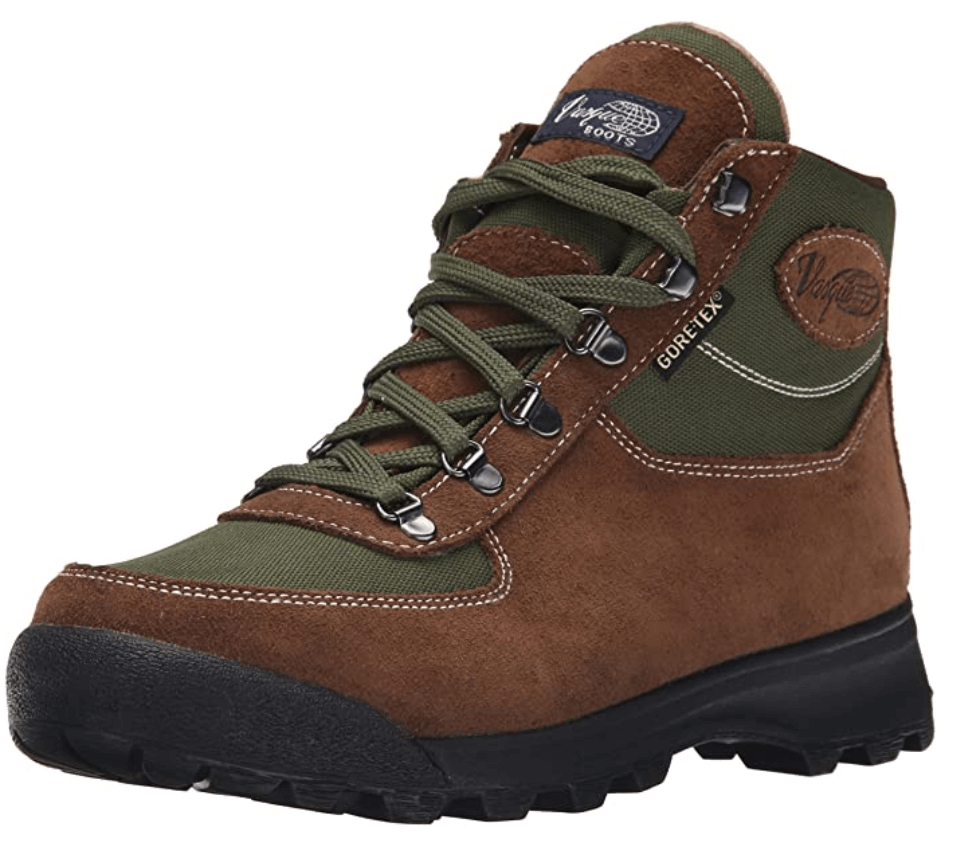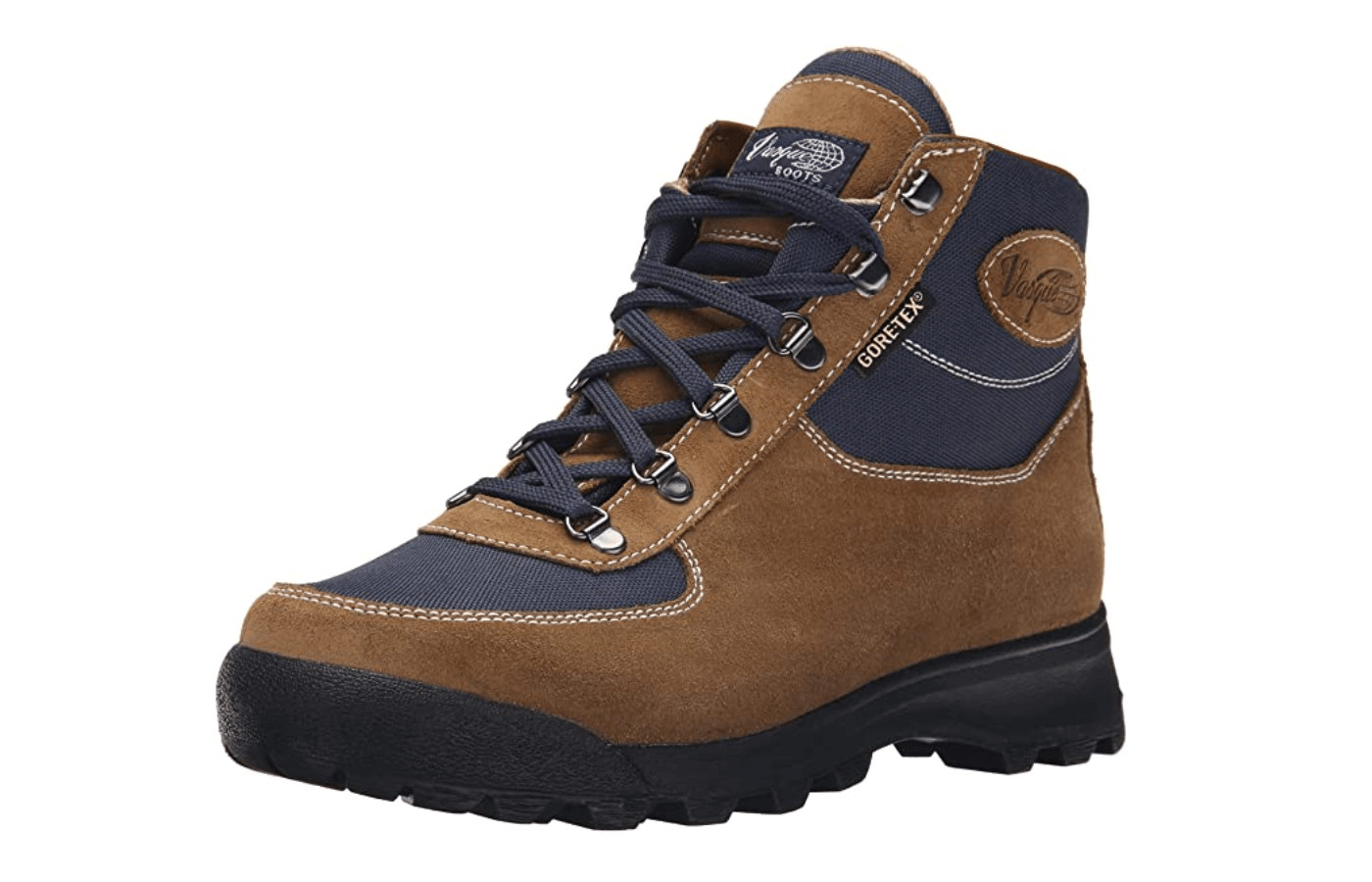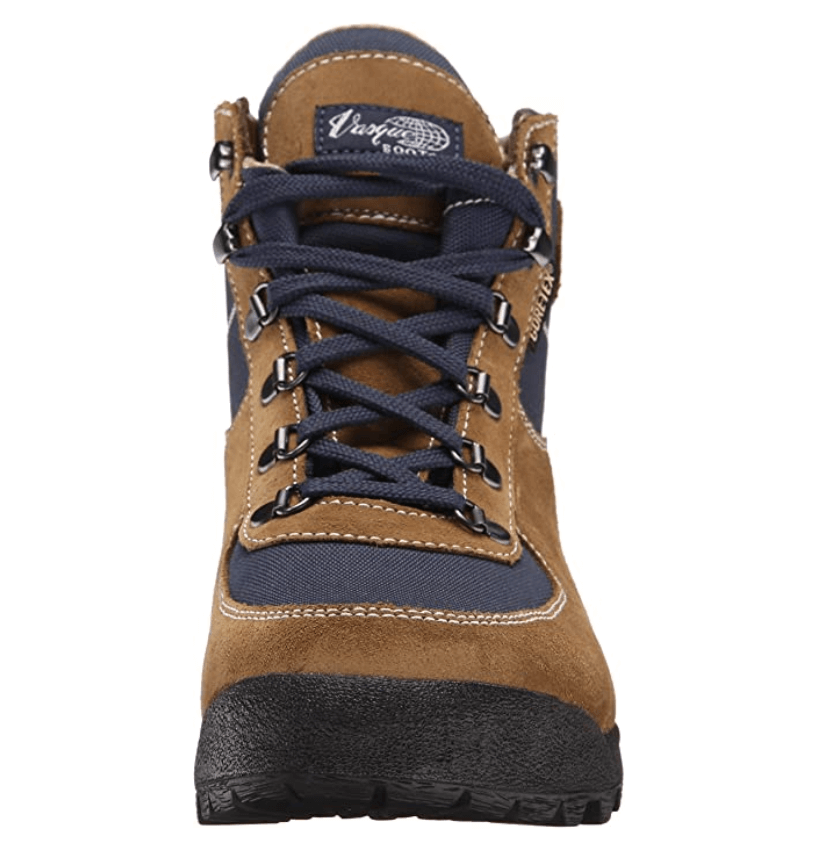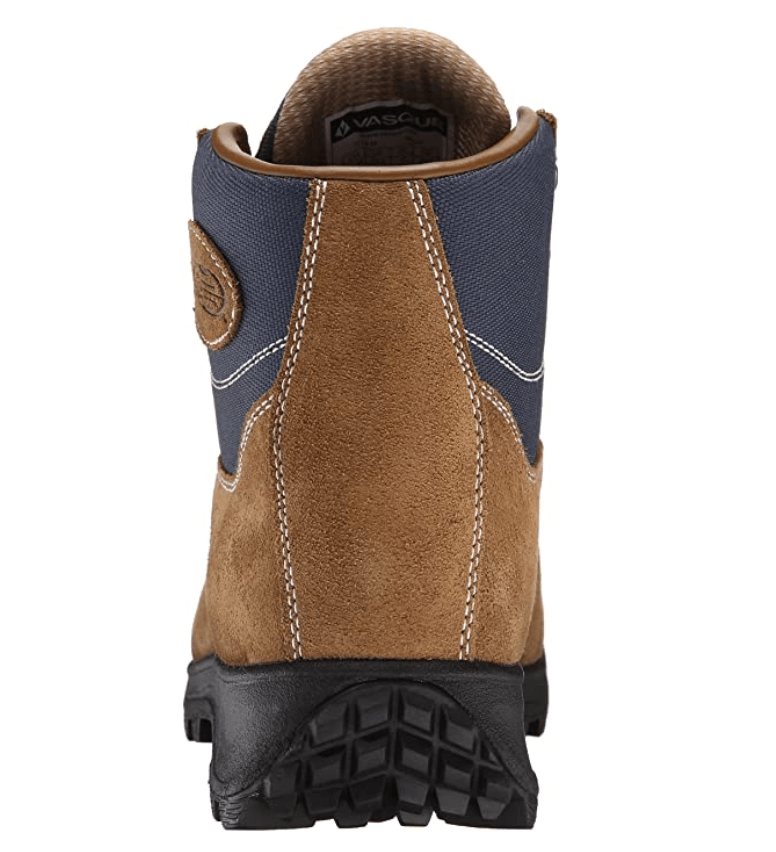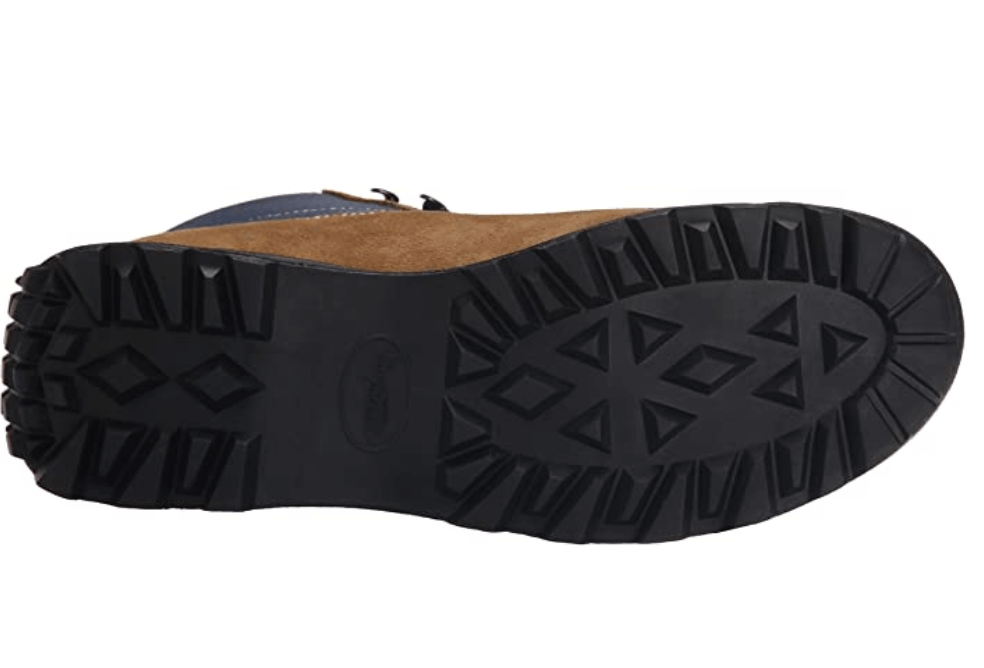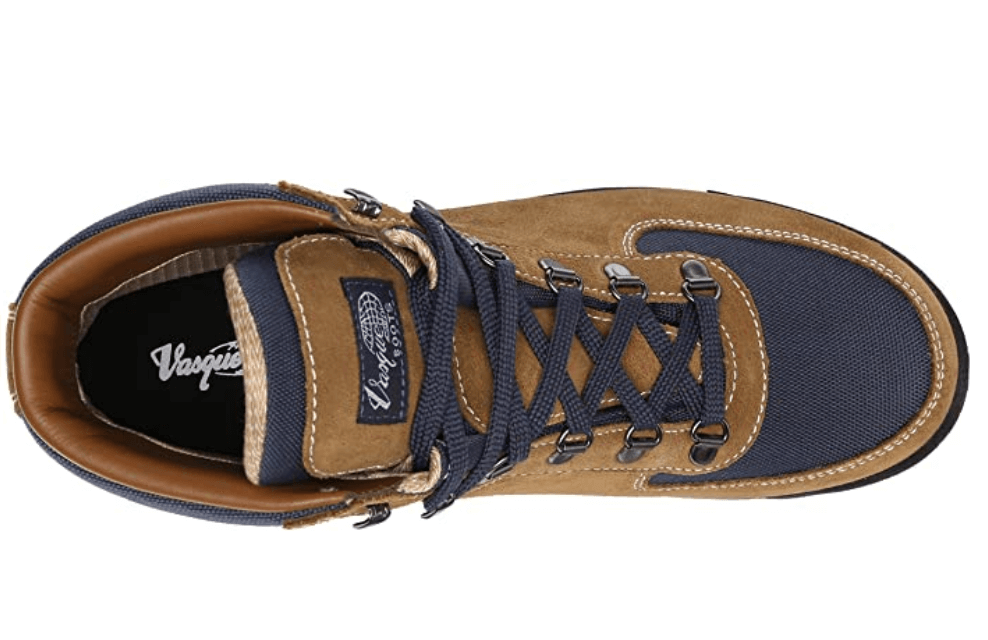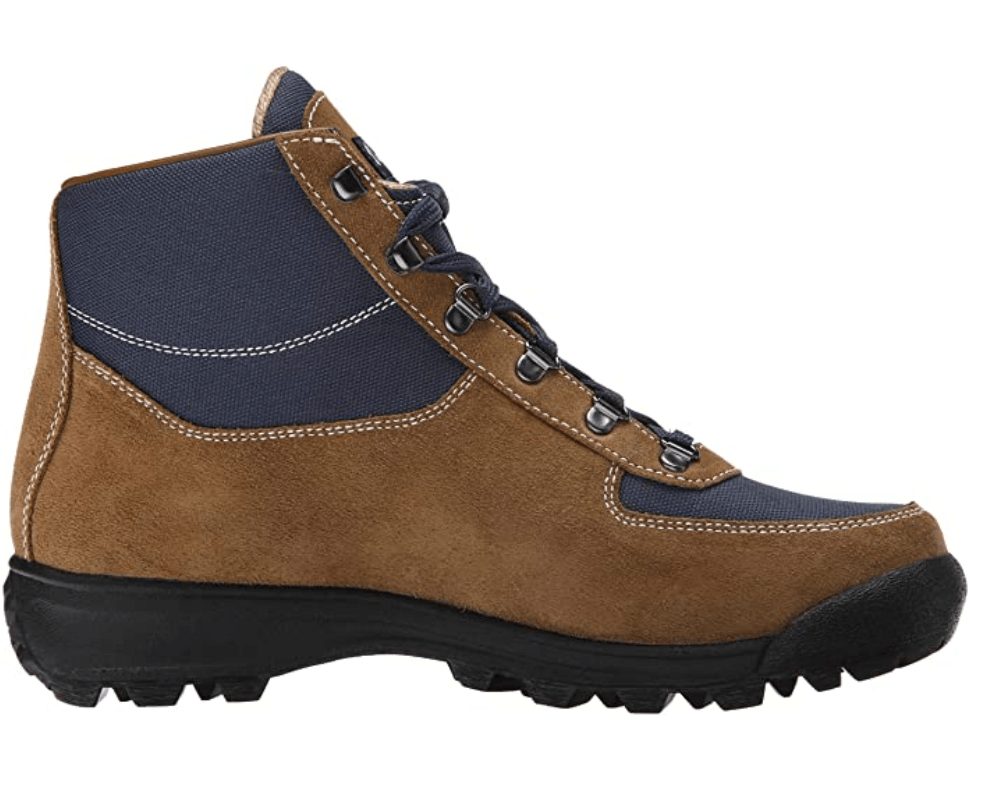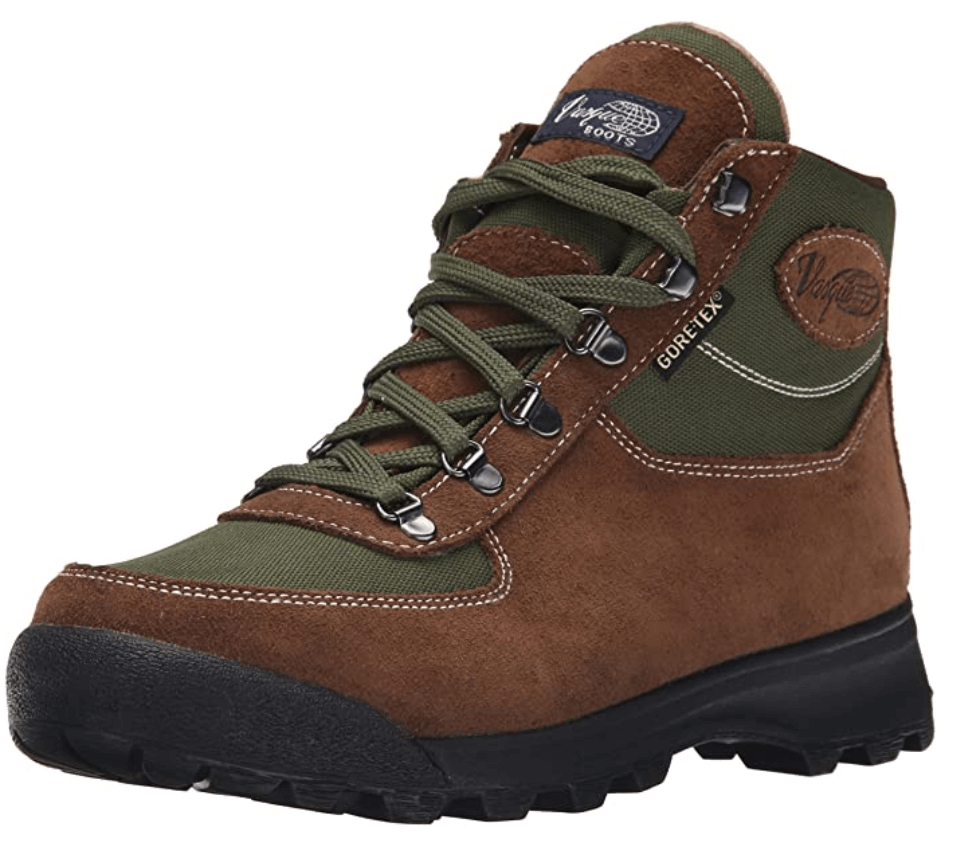 Our Conclusion
Step into Vasques' modern take on their 80s classic with the Vasque Skywalk GTX backpacking boots. Having set the benchmark for a premium mixed upper, lightweight, and rigid hiking boot long ago, Vasque continues to excite with their outdoor footwear.
Crafted with sturdy leather uppers, Pyrenees outsoles, and a high top design means this is a solid, all-around hiking and
backpacking boot
. The contemporary reincarnation of this boot also comprises 2.4mm U.S. tanned leather, abrasion-resistant, breathable nylon mesh, and a Gore-Tex waterproof yet breathable liner to sustain a comfortable internal climate and promote durability.
Vasque never disappoints with its commitment to making innovative, practical, and excellent looking footwear that gets its customers outdoors and exploring.
Pros & Cons
Men and women's versions are available
Sizing is on the small side
Narrow fit - not suitable for wide feet
Material is still will require some wear-in time
Key Features
Key Features
Design
The first thing to note is the excellent traction the Skywalk brings, genuinely allowing you to walk pretty much anywhere you want. This superior traction is due to the Vasque Pyrenees sole, which holds an aggressive lug pattern.
Unfortunately, the well-spaced lugs can make for some mud cakeage. But this isn't an issue when you're wearing a tank of a
mountain boot
that lets you tackle any terrain, rocks and boulders included.
This Vasque Skywalk Gore-Tex backpacking boot is stiffer and slightly heavier than other lighter weight
hiking boots
.
But you need this stiffness and extra weight for extra stability and support on extended day hikes and backpacking trips. Getting more support and stability is even easier with the molded polyurethane and thermoplastic midsole shank.
Some do find the shank a bit on the stiff side, resulting in less flexibility. However, the weight on the back gives you extra stability for hiking over rocks. Although this stiffness isn't for everyone, it's expected for this type of boot.
Hiking in rain, trekking over streams and through puddles is also easy due to the famous Gore-Tex (GTX) lining. With excellent waterproofing, the water beads right off. Your feet also stay dry from the inside out with a lining that promotes lots of airflow.
Comfort
Once you've got the right fit and spent some time wearing in these boots, you'll find these boots comfortable for long term use. With the Vasque Skywalk GTX backpacking boots, you'll be sure to get premium comfort for all hikes and heavy loads.
Combining excellent arch support, warmth mixed breathability, cushioning from the molded polyurethane midsole and extra support from the TPU midfoot stabilizer creates all the comfort you need.
Before you get to this point, there will be some extended wear-in time. The Vasque boots will need an extended period of wear in time, especially in the toe box and heel area. Unfortunately, this can cause blisters. This problem probably comes down to the very narrow fit.
You're going to want to size up, perhaps at least a full size, especially if you plan to wear these boots with thick
hiking socks
. Make sure to try them on at home on a soft surface before deciding whether or not they fit.
However, some users did find them comfortable right out of the box. You can also fix this issue by using stretchers or damp newspapers before wearing them, or only wear these boots for gentle activities before trying any extended hikes.
Materials
Vasque always uses excellent materials to make their footwear solid and versatile. Starting with the upper, the Vasque Skywalk Gore-Tex backpacking boot is made with 80% USA tanned and 2.4mm of waterproof rough-out leather combined with 20% mesh.
Not only are these materials durable and protective, but they also look great. The rubber Vasque Pyrenees soles also work well in keeping you upright and protected on the trail.
In addition, the Gore-Tex waterproof breathable membrane/synthetic lining allows you to stay dry on the inside and out with its moisture-wicking capabilities.
Lastly, the Molded polyurethane midsole and thermoplastic urethane shank work brilliantly in providing extra support and comfort.
Durability
There's no doubt the Vasque Skywalk Gore-Tex backpacking boot looks and feels of superior quality and construction. Vasque is not known for its poor quality, and the Skywalk version doesn't disappoint. Just looking at the leather, nylon, and metal on the lace rings, you can see the excellent quality.
What's more, these materials are all naturally durable. For example, the rubber is heavy wearing and the leather abrasion-resistant.
Vasque has been selling the Skywalk since the 1980s, and people still wear their originals, years, if not decades later. So, I'm not too worried about the longevity of this boot.
Comparison to Similar Backpacking Boots
If you're still on the fence, there's a couple of great options similar to the Vasque Skywalk GTX backpacking boot.
Firstly, the
La Sportiva Ultra Raptor II Mid GTX
is a top option for day hiking and backpacking trips. These boots come in a pretty lightweight package with out of the box comfort, water resistance, support, and stability.
Although I prefer the classic boot style of the Skywalk compared to the Ultra Raptor II's more modern look. Unfortunately, both boots come in tight.
If you prefer the classic boot look but still want a rugged and reliable boot, the
Vasque Sundowner GTX
is another excellent option.
With the Sundowner, you get timeless style, water resistance, good traction, and comfort once you've worn them in. They're a little less bulky than the Skywalk but also potentially less durable.
Verdict
There's no doubt that the classic mountain boot style of the Vasque Skywalk Gore-Tex backpacking boot will have you receiving plenty of compliments in no time. Plenty of loyal customers are happy about the comeback of the Skywalk GTX.

There's no surprise with its durable, water-resist, comfortable (once broken in) and performance geared design.

Although the narrow fit and break-in time needs some problem-solving, the pros of this boot well outweigh the cons, making it one hell of a robust option.

Subscribe to our Newsletter