Vasque Sundowner GTX Hiking Boot
Here is one for the ages, the Vasque Sundowner GTX hiking boot. This boot has seen its fair share of great reviews, customers, and upgrades in its thirty-odd years.
This well-known waterproof hiking boot has been topping the competition for decades with hikers, mountain goers and adventurers in general, and it's easy to see why.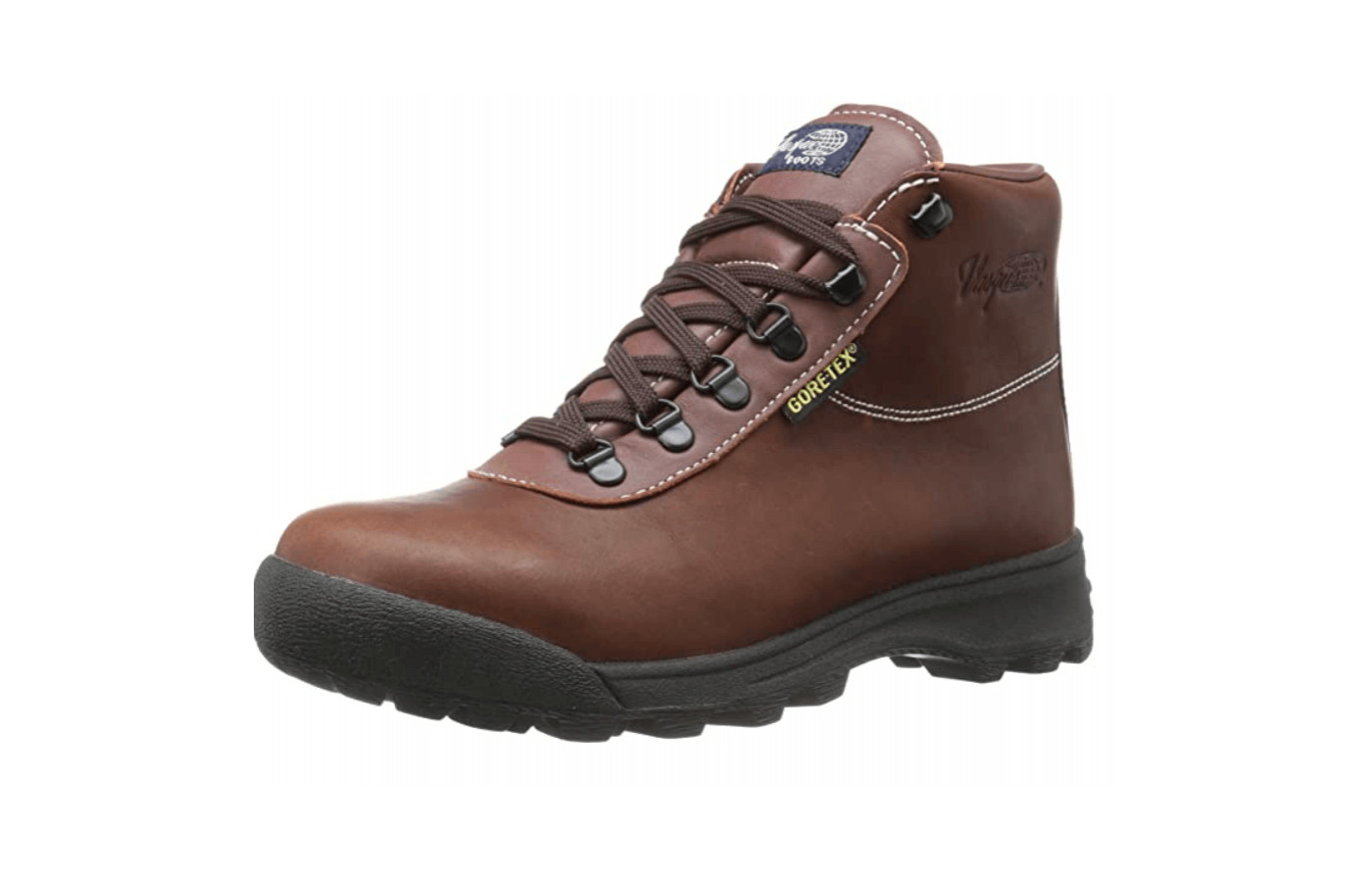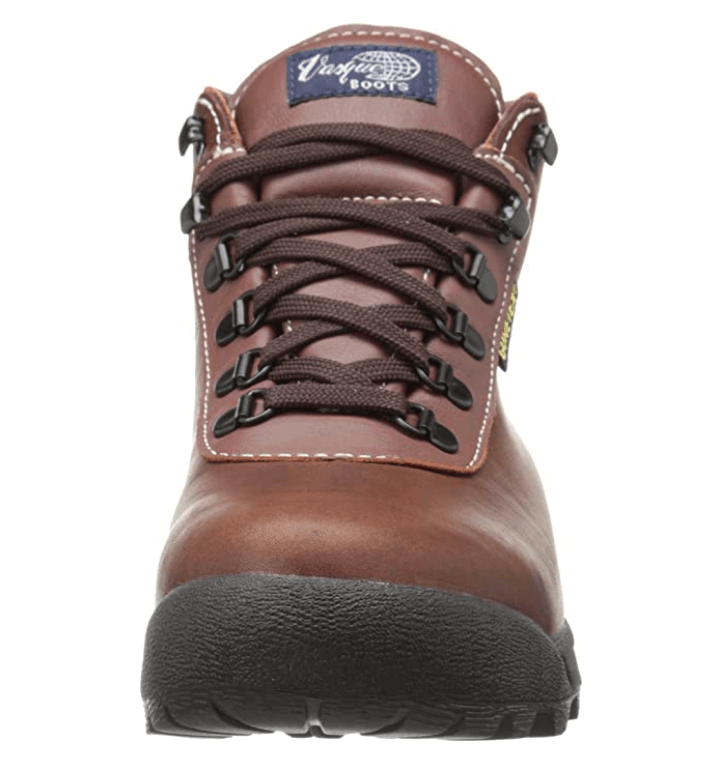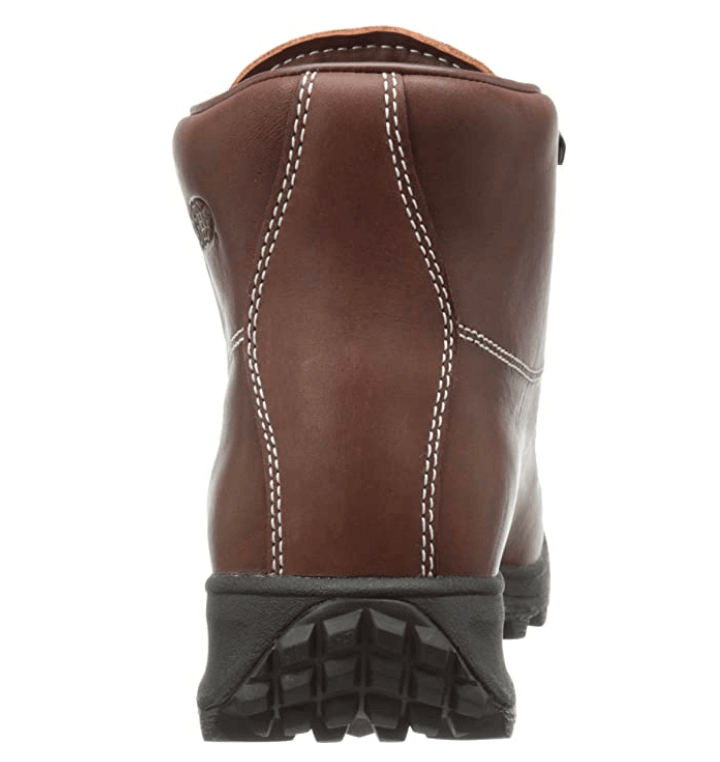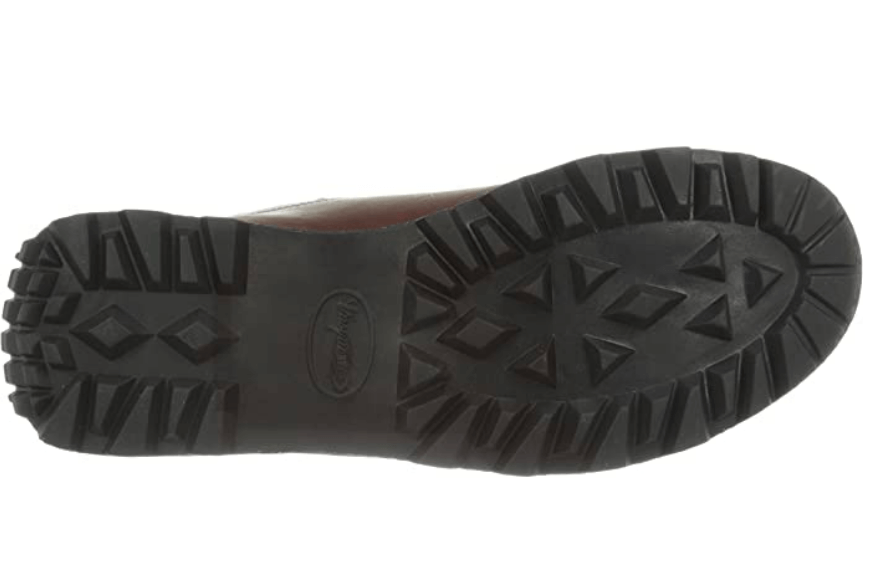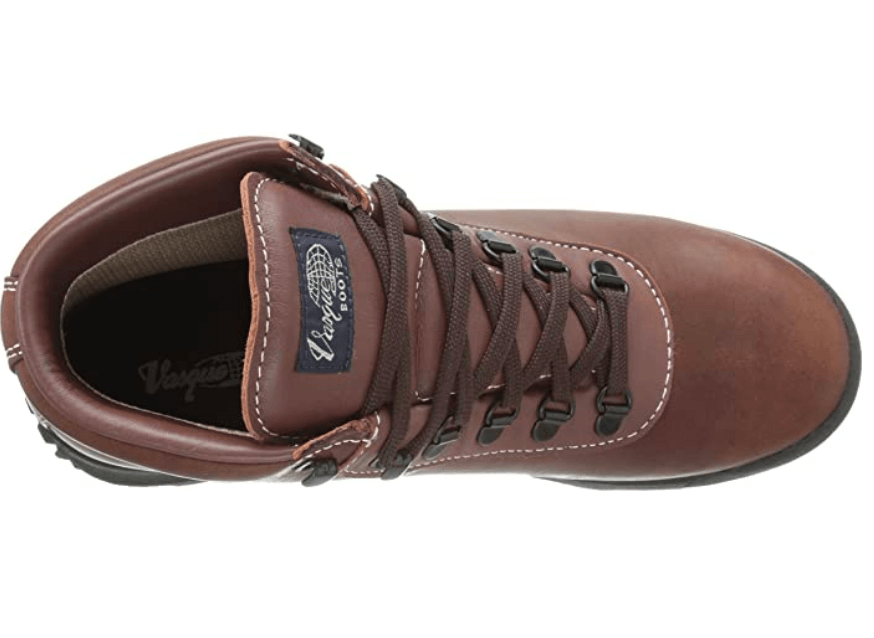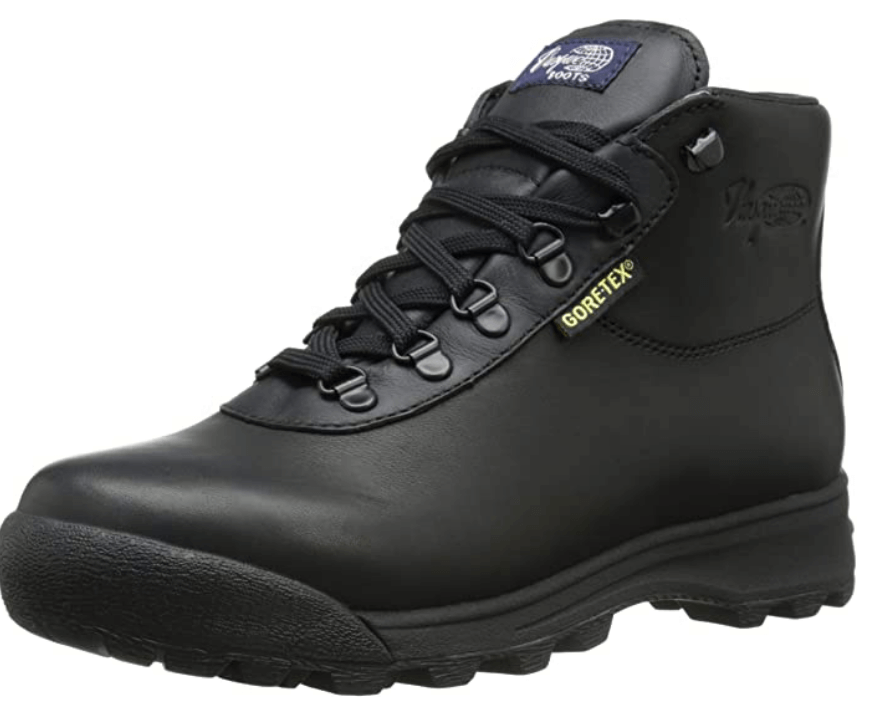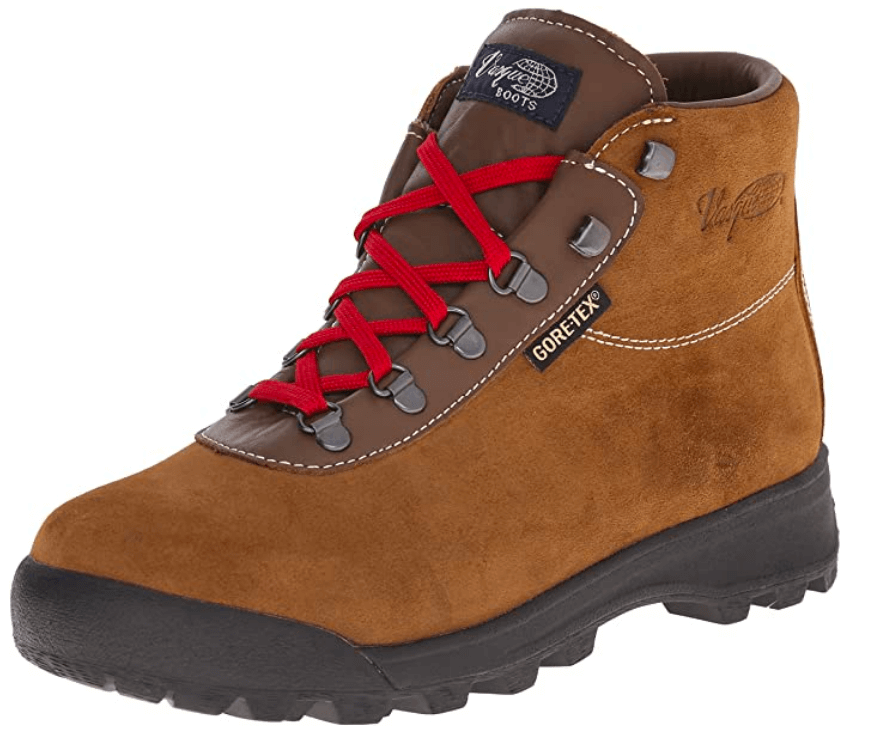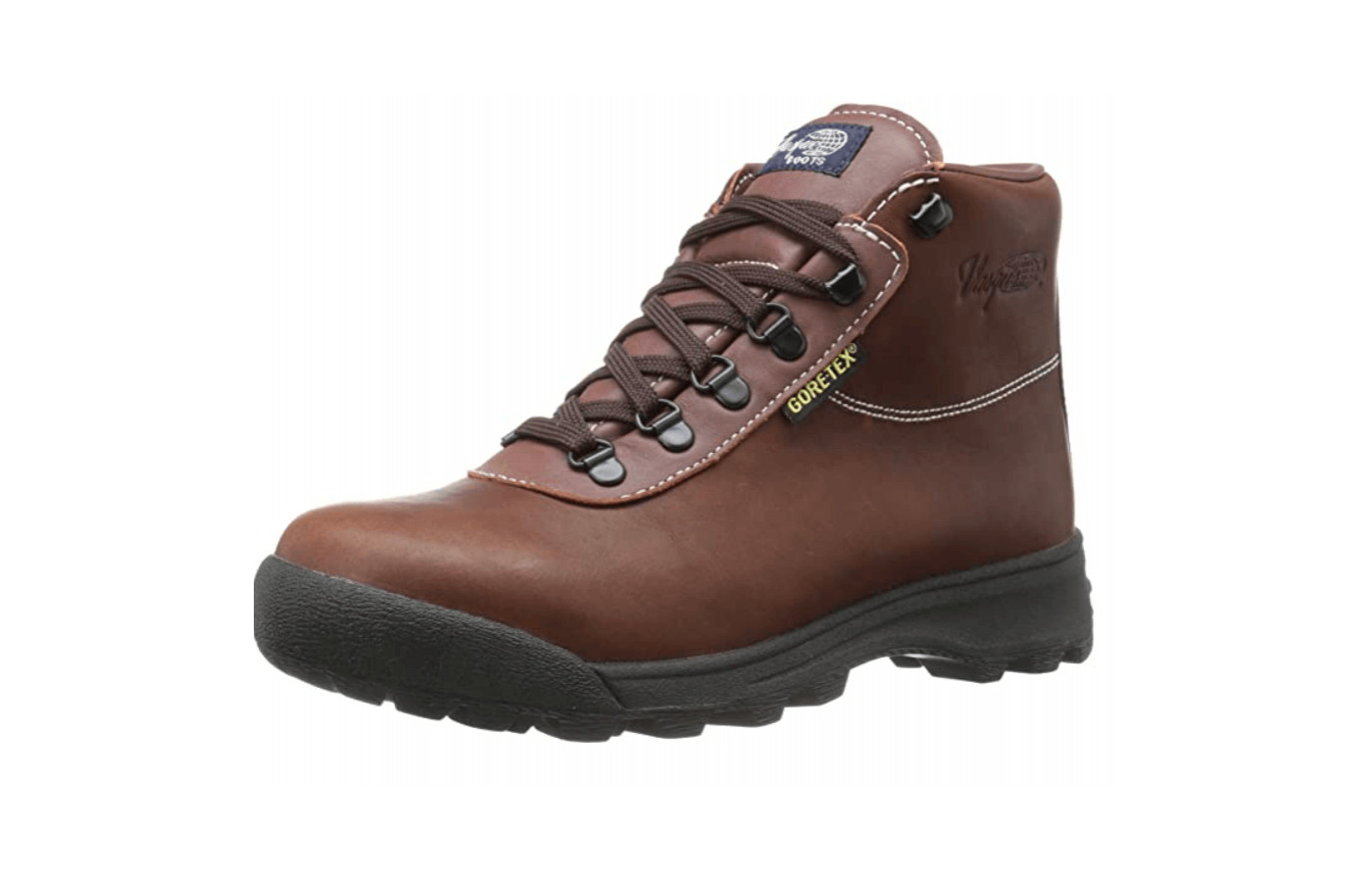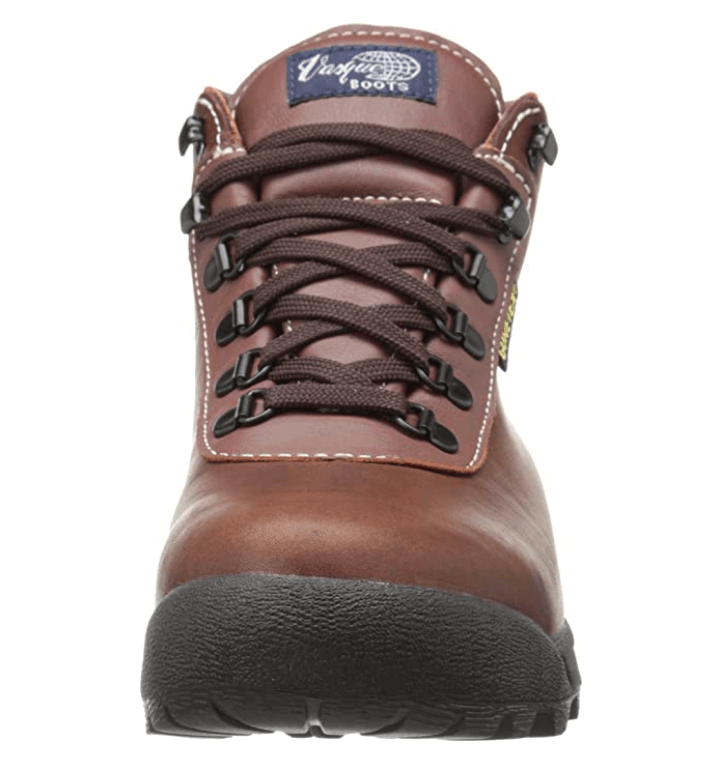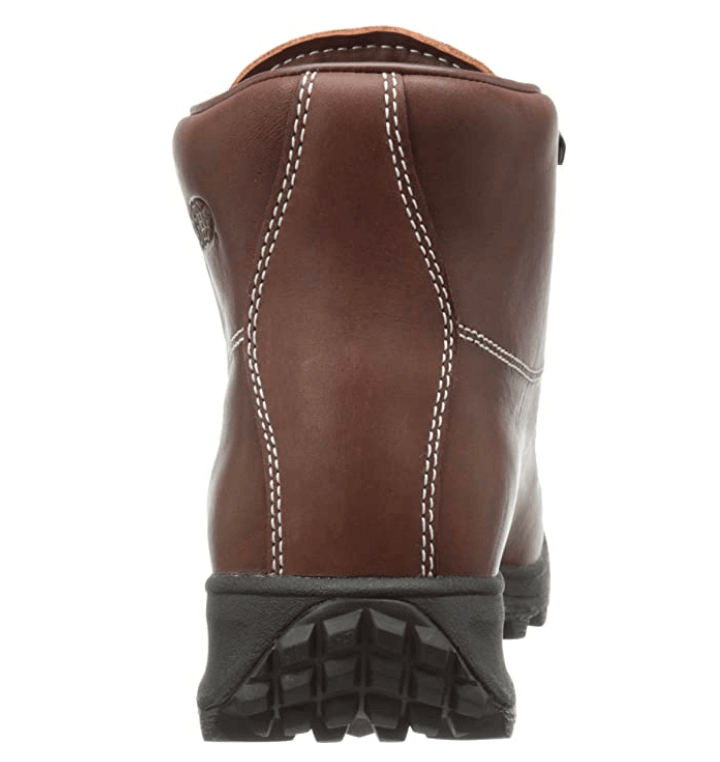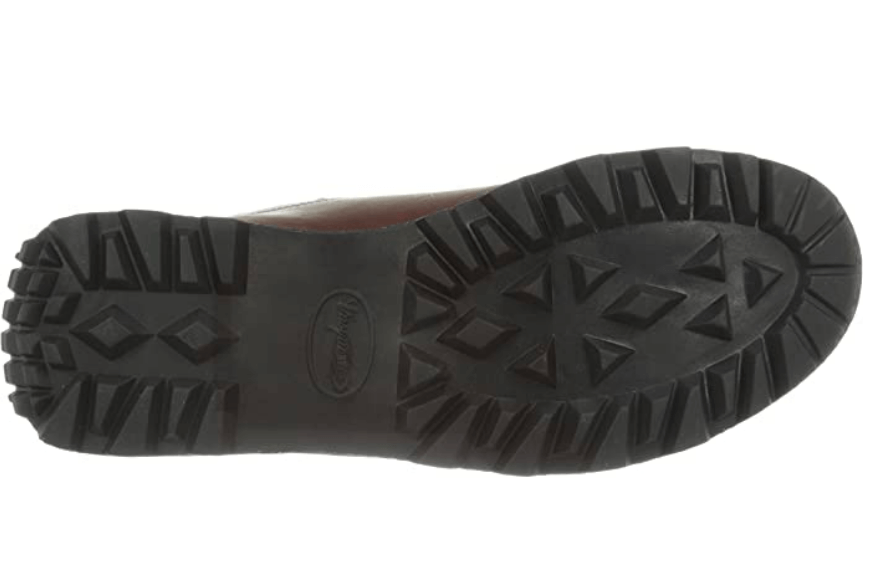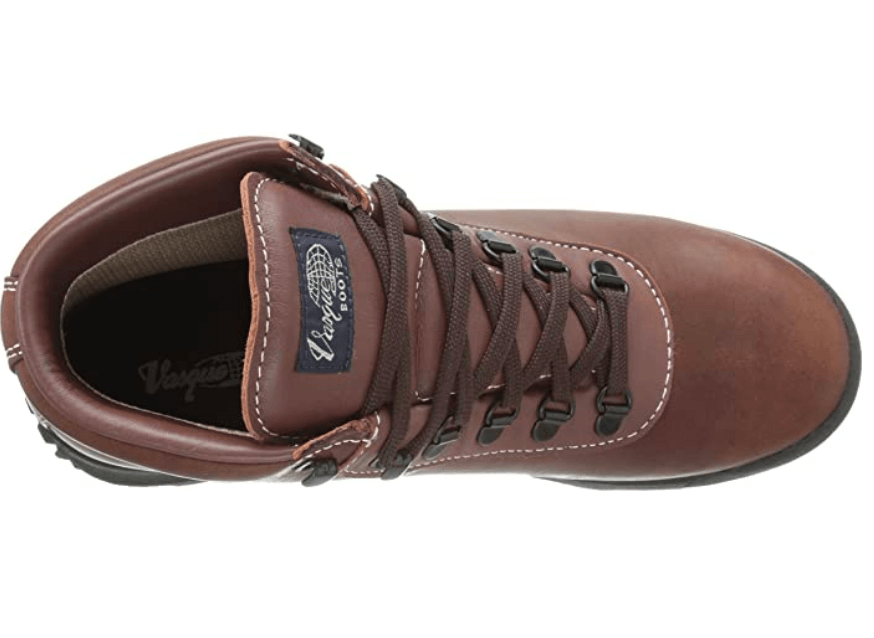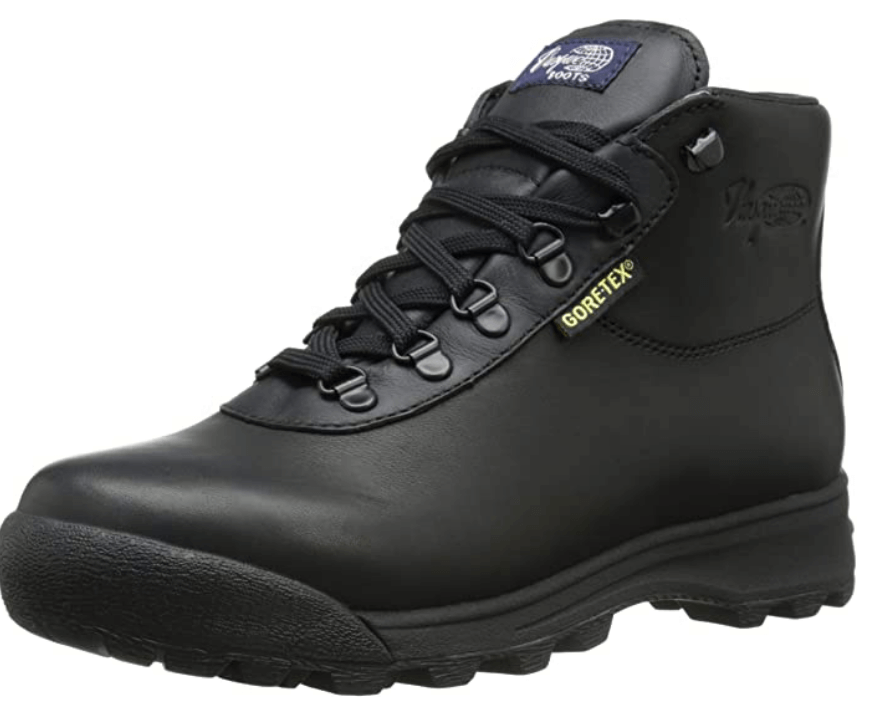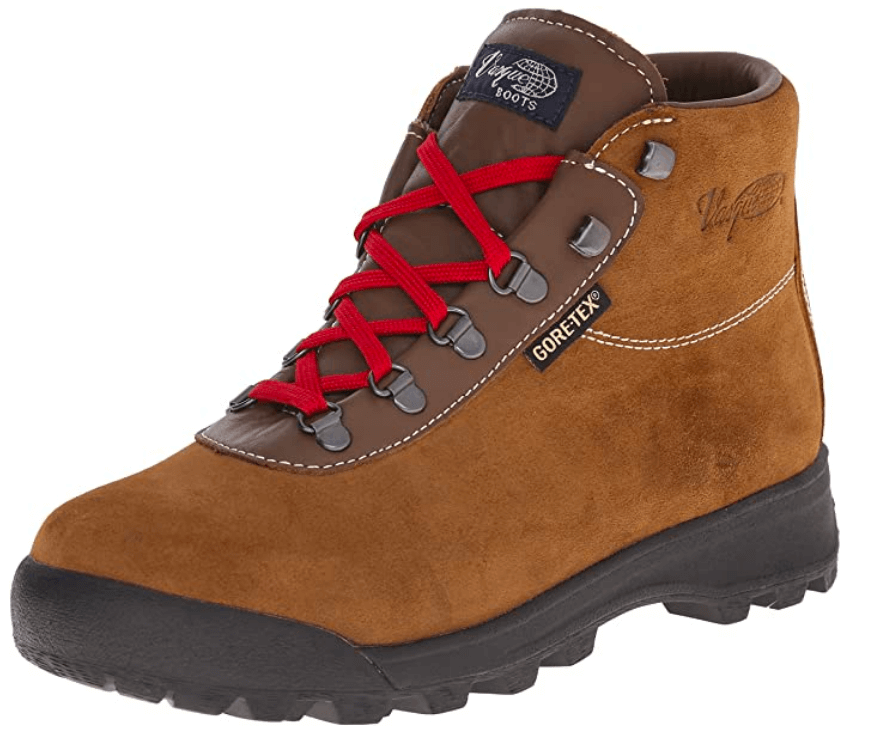 Our Conclusion
Back in 1984, when the Sundowner first graced our feet, there was little like it on the market. The Sundowner's originality is due to its innovative design, soft Italian leather, and clever construction. Despite upgrades and minor changes over the years, this classic Vasque boot has kept most of its classic, effortless design.

Popular with long-distance backpackers, park rangers, and weekend hiking warriors, to name a few, this Vasque hiking boot is nothing if not versatile.

The ability to please the masses comes from the breathable GTX waterproof membrane that keeps you dry, a sleek seamless upper, a one-piece rubber cup sole and a classic lug pattern for extra stability.

If you're intrigued by the Sundowner, carry on reading to find out more.
Pros & Cons
Comfortable for all-day wear
Slightly longer wear-in time
Key Features
Key Features
Design

Vasque provides superior performance in the Sundowner with traction entirely suited to weekend hiking, day hiking, backcountry walks and any light to mid-weight camping trips.

With the classic and sturdy lug pattern that's pretty grippy, you'll be able to keep your feet firmly on the ground in most loose, hard, or muddy terrain.

The classic Vasque Pyrenees rubber outsole also uses self-cleaning lugs, which means less chance of mud build-up. However, I would leave the technical hikes and heavy-duty pack hiking trips to a more technical hiking boot.

The Sundowner may also not have the weight and support needed for that type of trekking. The traction is good enough for day hikers, short camping trip enthusiasts and those who want to look good around town.

In addition, combining this sturdy rubber outsole, robust leather upper and mid-top design creates extra stability and comfort while reducing any ankle roll and injury.

The TPU midsole stabilizer also prevents any twisting of the foot. Vasque has also kept its traditional, flat lacing closure system, which allows for a secure and easy fit.

Comfort

You will need to be patient, as the Sundowner requires a bit of wear-in time. But you'll be treating yourself to absolute comfort for all-day wear once you've loosened those leathers.

Utilizing the famous GORE-TEX (GTX) breathable waterproof membrane and performance comfort technology also allows for optimum comfort, ensuring your feet stay dry on the inside and outside.

Although some customers prefer a Vibram sole, the use of Vasques' own robust Pyrenees outsole means your feet are protected from rocks and stones as you make your way along the trail.

Additionally, the modern replication of their original sole includes an aggressive lug pattern that lets you comfortably tackle most terrains.

Cushioning in this mid-cut hiking boot also comes from the molded Polyurethane (PU) midsole, allowing for lightweight cushioning and shock absorption.

What's more, the Sundowner is relatively lightweight and therefore extra comfortable, despite its robust materials and GTX membrane.

Material

Vasque doesn't use a lot of fancy materials with the Sundowner GTX, but they don't need to. Less can be more. Combining leather and a GTX membrane keeps your feet dry when hiking in the rain or splashing through streams.

In addition, the GTX membrane contains over 9 billion pores per square inch that stop water from getting in and let sweat vapor pass through. So, there's s no surprise your feet stay dry.

A classic Vasque rubber outsole also uses a Molded Polyurethane and TPU Shank, both of which allow you to stay comfortable, protected, and stable throughout your journey.

Durability

As mentioned, the quality materials that Vasque has put into this shoe are all that was needed to create a terrific hiking boot.

Combining a solid and sturdy leather, a GTX membrane, and rubber outsoles should see your Sundowners last you for years, no matter the use. Unfortunately, however, this is where the Vasque Sundowner GTX seems to fall down somewhat.

Many of their reviewers have loved and worn their original twenty-plus-year-old Vasque boots before, having been to find their newer upgrade lacking in durability compared to the original.

Some of the biggest issues have revolved around the longevity of the outer sole. The boot incurs damage and sometimes even cracks down the middle, and the sole can separate from the rest after less than a year of use.

I don't think materials are the problem; the cause is likely changing the manufacturing from Italy to China. However, this only seems to happen to a minority of reviewers, and it appears to be something Vasque is working on.

Also, you get a one year warranty with this boot, so it's not a mega issue when you consider the kind of quality boot you are getting. Plus, Vasque staff seem happy to resolve any problems you have.

Comparison to Similar Waterproof Hiking Boots
I love the Sundowner waterproof boot, but the
Salewa Mountain Trainer mid-cut GTX
is also a superb option for anyone preferable to a bit of Alpine hiking.
The Salewa boot will likely handle alpine hiking better, and is also waterproof, has a PU midsole, a heel brake, and is slightly lighter. However, its fabric upper may not be as durable or waterproof as the Sundowner.
Another great product we reviewed is the
Vasque Skywalk Gore-Tex Backpacking Boot
, so make sure to check it out as well.
If weight is essential to you, you can also try the
La Sportiva Ultra Raptor II Mid GTX
, which is about 250g lighter than the Sundowner. However, like the Sundowner, it also has a TPU shank and contains the super cushioning EVA midsole. But, again, the synthetic fabric may not be as waterproof and durable as the Sundowner.
Verdict
Although the Vasque Sundowner does indeed come with mixed reviews regarding durability, performance and comfort never seem to be an issue. Instead, its retro style, long-lasting waterproof coating, and robust comfort levels leave most customers jumping for joy.

Even though changes in the manufacturing process have made the Sundowner questionable regarding durability, I'm sure they'll be back to top marks with their customers again when Vasque gets this issue sorted.

Subscribe to our Newsletter