NIKE Jordan Why Not Zer0.3 Basketball Shoe
Step onto the court this weekend with a basketball shoe that looks and feels explosive. Nike lets you move around the court as fast as your feet will take you with their third edition of the Why Not.
A striking, unique 90s retro look to the NIKE Jordan Why Not Zer0.3 basketball shoe also means you're bound to stand out from the crowd.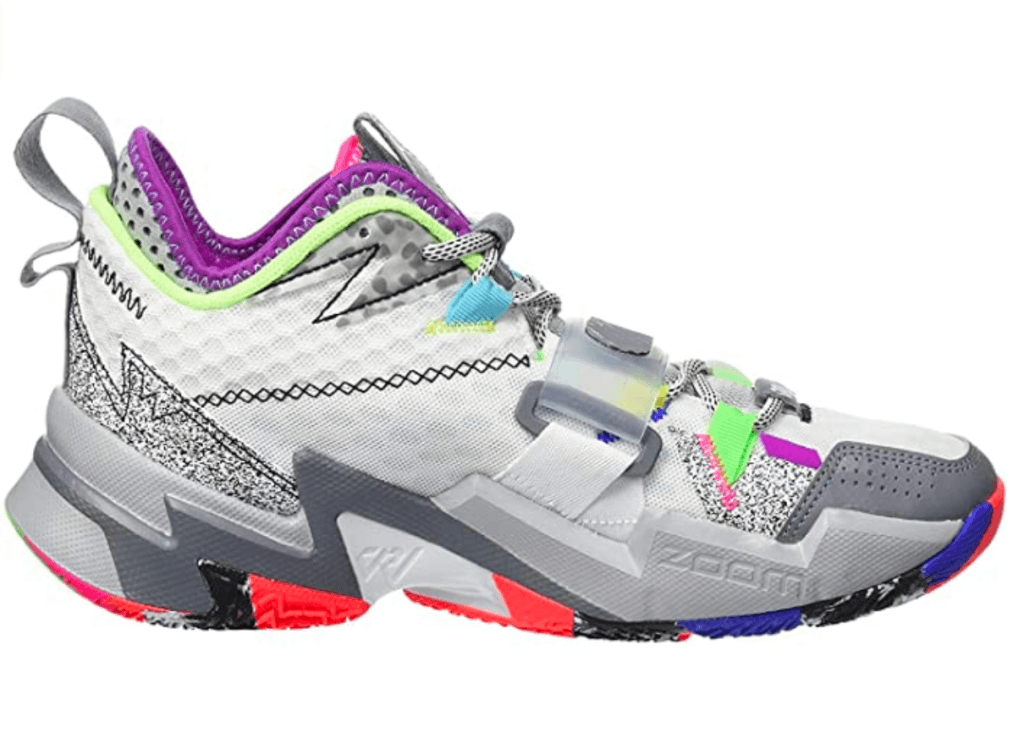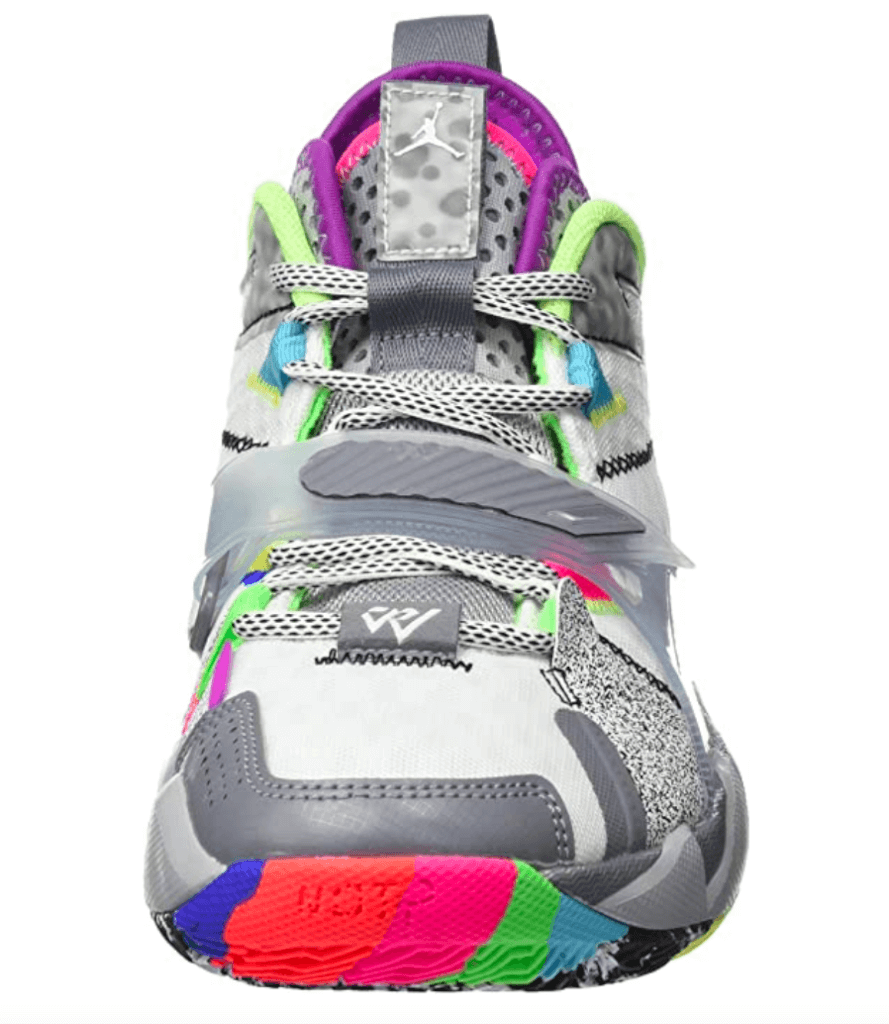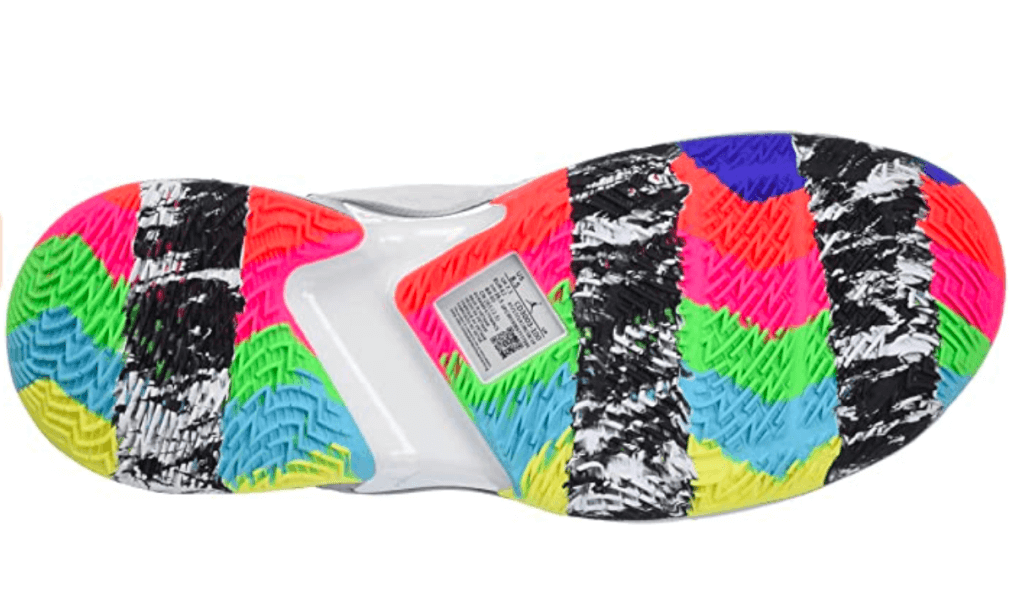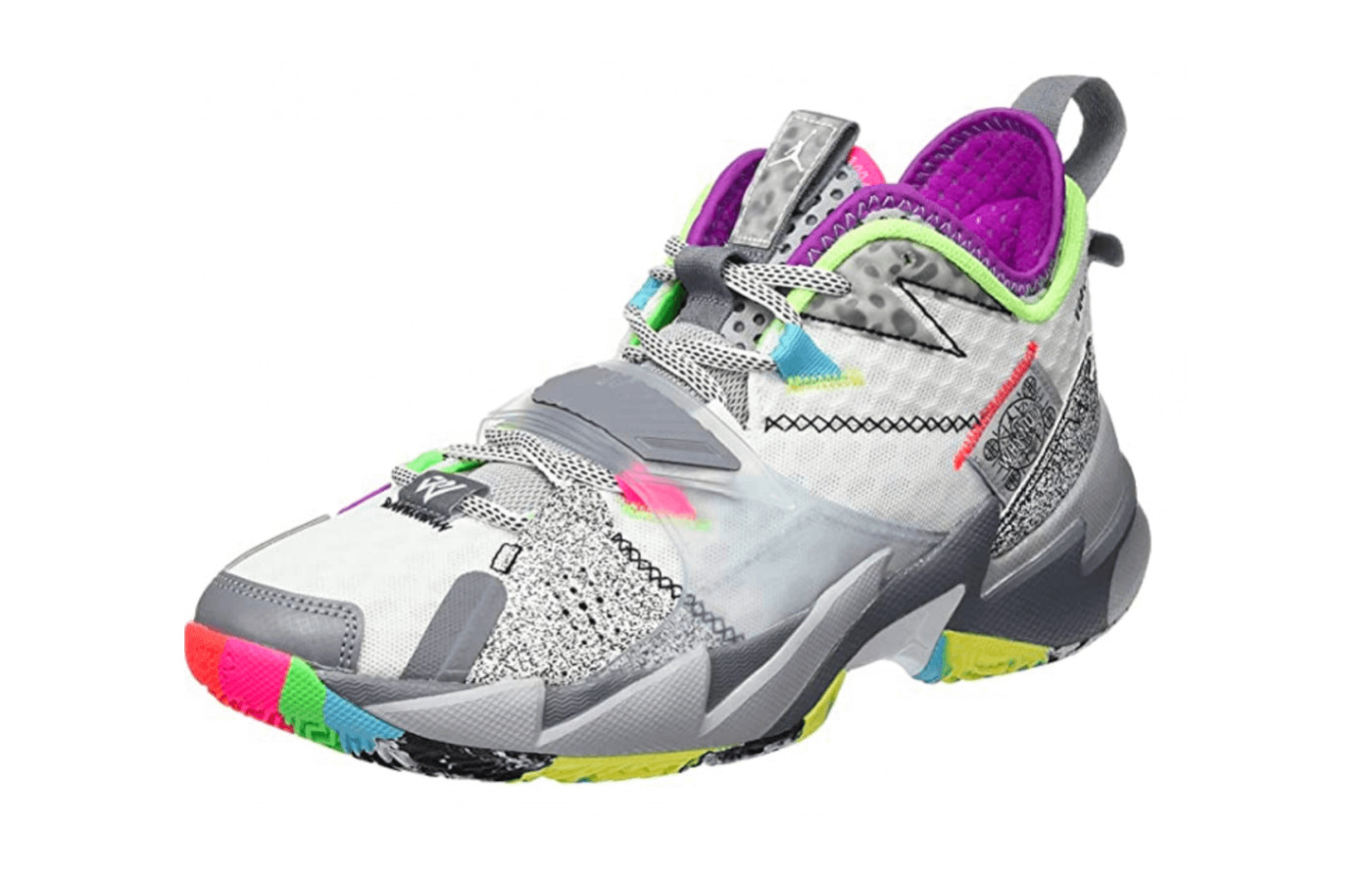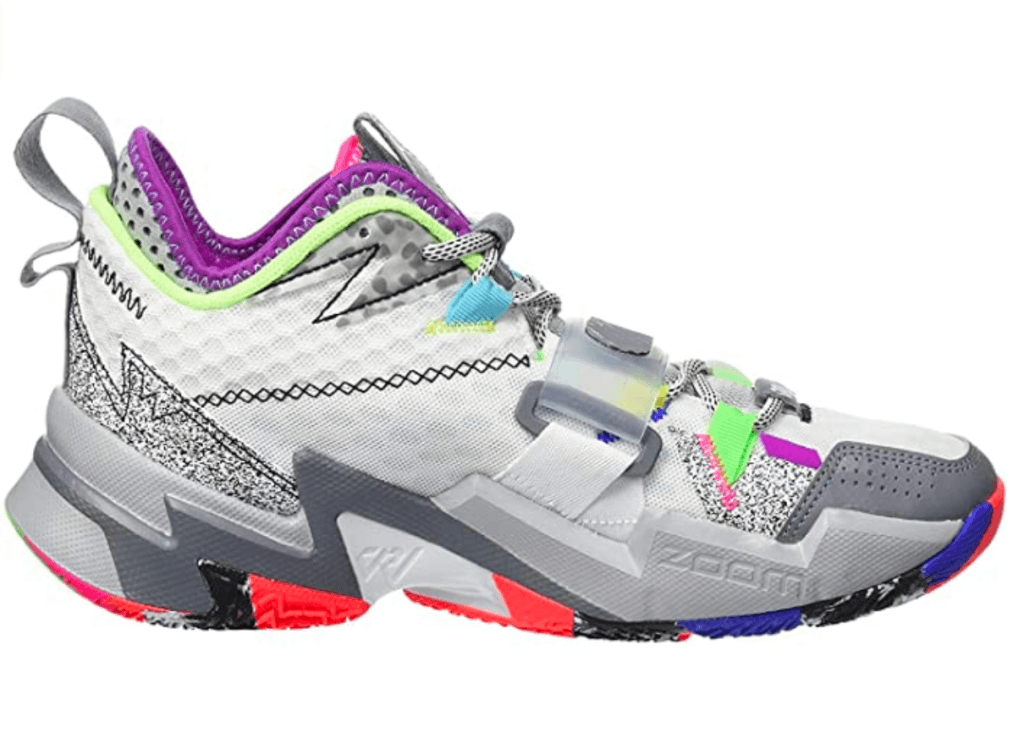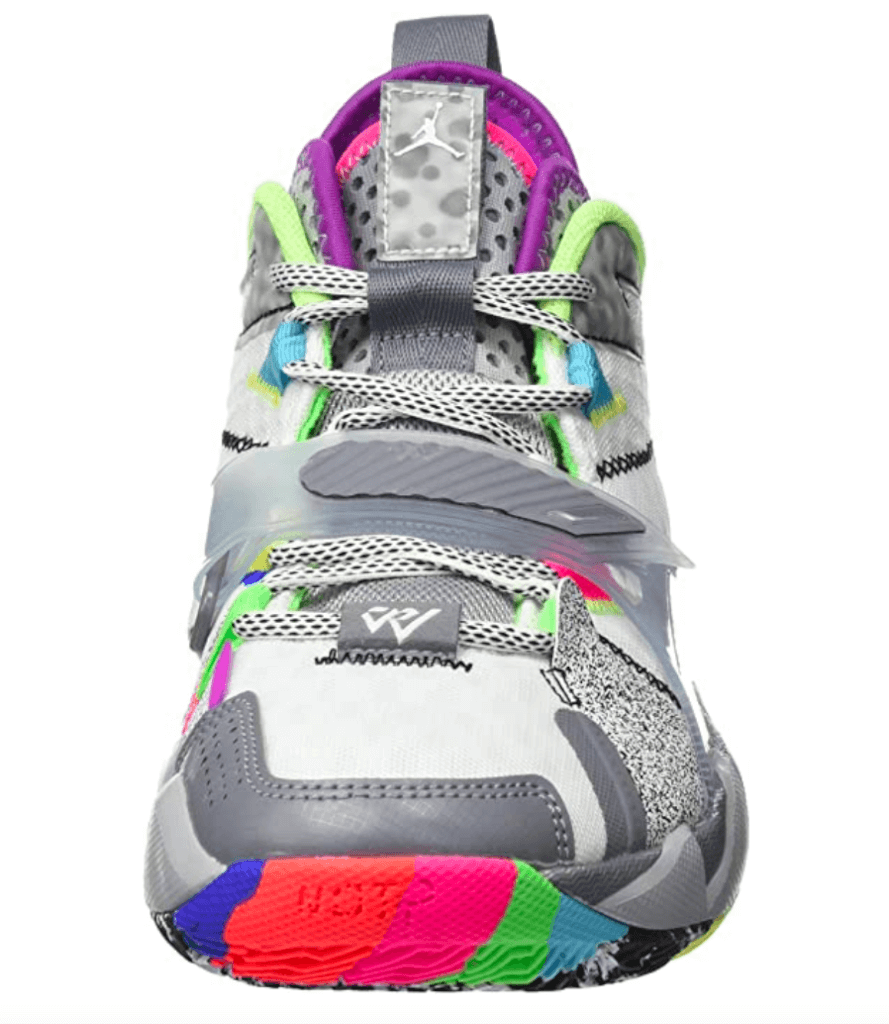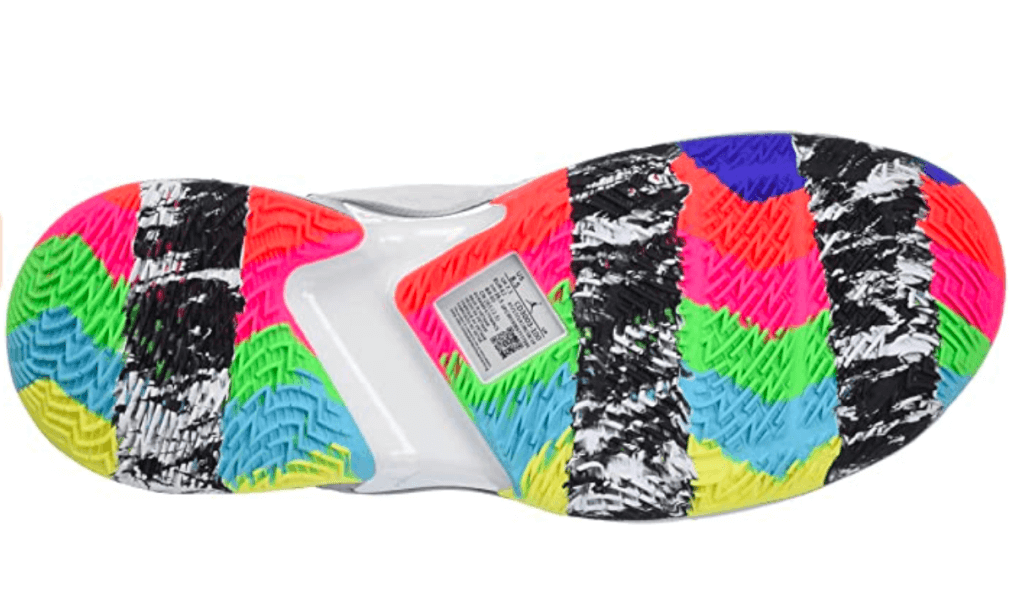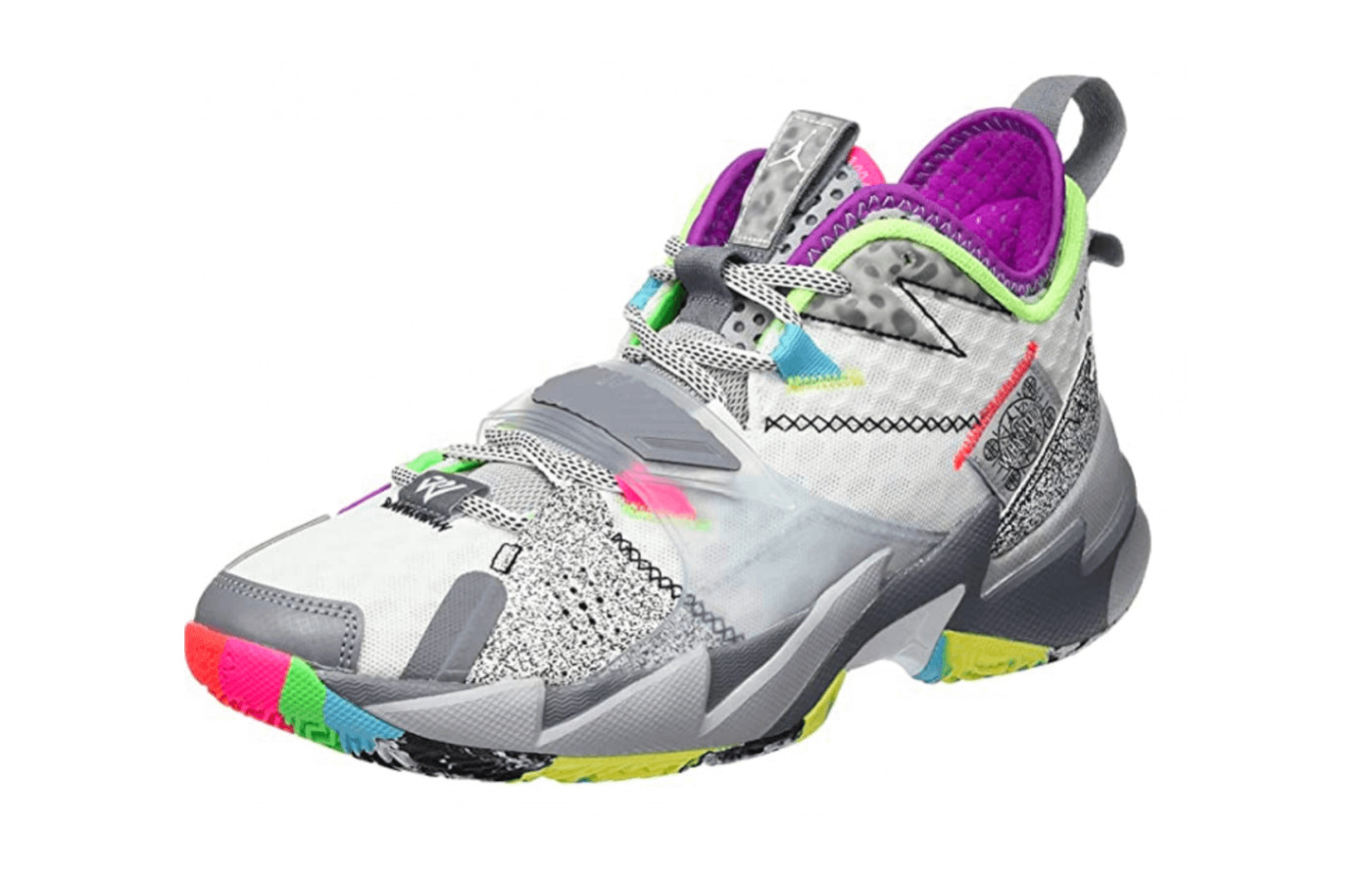 Our Conclusion
I'm sure the Michael Jordan brand is familiar with any basketball fan, along with his impact on and off the court. Some genuinely superb players have worn Jordan's shoes, including Russell Westbrook. Looking at this basketball sneaker, it's part of the Russell Westbrook and Jordan brand signature range.

Nike's Jordan Why Not Zer0.3 basketball sneaker feels and performs best when worn on the court. With a basketball shoe widely popular due to its simplistic nature, it's easy to see why Nike keeps making the Why Not range. However, no matter how many times they make it, Nike never let you down on epic performance and suitability for the court.

Reintroducing the forefoot Zoom Air unit for a smooth and responsive ride, and with foam in the heel for solid impact protection, your feet will be plenty comfortable on the move. Functionality is as necessary as fashion in this shoe.

What's more, the Why Not Zer0.3 basketball shoe provides superb traction on clean courts with plenty of lockdown support. But let's find out more.
Pros & Cons
Less bulky than older models
Good traction on clean courts
Big Zoom Air unit creates a smooth ride
Lateral sliding on dusty courts
Materials could be of better quality
It could be even lighter and less bulky
Key Features
Key Features
Design
The Why Not Zer.03 looks flashy but does this Nike Jordan range have the same flashiness in performance? Although many like the traction you get with this shoe, the type of court it's best suited to gets mixed reviews.
The Jordan Why Not third edition does an excellent job on clean courts, with the multi-directional herringbone traction pattern performing rapidly for explosive movements. However, you may slip at times when moving at super speeds.
Because the Why Not Zer.03 picks up quite a bit of dust, they're not the best choice for dusty courts. Lateral cuts can be a problem for some. However, many reviewers find the traction to be super grippy, with only some finding minor slipping.
In addition, the low-to-the-ground Zoom Air unit in the forefront offers a pretty smooth and responsive ride. That bouncy feel is going to help you move on the court. Additionally, the foam in the heel provides solid impact protection, especially for explosive ones on the court.
There are a few minor features that combine to make this an effortless shoe to use. With the traditional lacing system, giant Achilles pillows and midfoot strap, there's little bad to be said about the support and lockdown. The front strap also helps to give your foot added security, while the heel pocket eliminates any extra movement.
Comfort
The Zer0.3s don't disappoint where comfort is concerned. You can, hands down, wear these basketball shoes for demanding games and hardcore use without pain or
blisters
.
These are some of the most comfortable basketball sneakers you'll ever wear. So often, quick cuts can cause blisters but stopping on a dime isn't an issue with the Why Not Zer.03. This comfort straight from the tip-off is handy as most sneakers need a good couple of spins before they get comfortable.
Additionally, the wear around the ankles is just loose enough to allow for unrestricted movement. What's more, the Zoom Air cushioning at the forefoot provides optimum comfort and shock absorption.
Finally, most users seem to find the fit about right, with the lace-up closure offering a more secure and comfortable fit.
Materials
The construction and materials used for the NIKE Jordan Why Not Zer0.3 basketball shoes are as impressive as their brand name. Firstly, the deconstructed upper allows for Westbrook fans to be quick on their feet.
Additionally, the upper soles feature a mix of lightweight materials such as the skins with stitching details, textiles, and synthetics. With the light materials, you'll be well equipped with support, durability, and comfort.
A durable rubber sole is also super soft and provides cushioning on the court without impacting performance. Finally, the clear TPU midfoot strap and TPU heel clip keep the foot locked in for extra security.
Durability
As already mentioned, the materials for this shoe are lightweight and comfortable. However, some reviewers question the durability and premium materials of the Why Not Zer.03. In addition, featuring various meshes, textiles, and fuses leads some to believe this shoe is less durable than the Why Not Zer0.1 and Zer0.2.
However, I couldn't find any customers complaining about the durability of this basketball shoe and no problems with wear and tear. Coming from a well-known brand and looking and feeling well made, my instinct is there will be minor problems with this shoe.
Comparison to Similar Basketball Shoes
If you're after something in the same style and with the same performance level of the Why Not Zer0.3, but without the retro 90s flashy design, there are some well-performing, comfortable basketball shoes on the market today.
Sticking with Nike is the
Nike Zoom Freak 2
. Like the Why Not Zer.03, the Freak 2 provides similarly high comfort and security levels, making this basketball show more suited to the athlete. These sneakers are an excellent alternative for anyone after sneakers fit for a freak athlete, but with a less rugged design.
Now sticking with the Jordans, the
Air Jordan Proto React
is also an excellent choice for anyone who wants to stay loyal to the Jordan brand with a high-quality basketball shoe.
Although they don't have the same curb appeal as the Why Nots, their performance levels are hugely impressive. But I would recommend buying a low top pair, as this Jordan brand range is more comfortable in this style.
Verdict
Generally, the Jordan Why Not Zer0.3 is a rigid, pliable, and solid basketball shoe. In addition, Jordan makes sure you get comfortable cushioning, support and excellent traction for explosive moves on the court. Oh, and you'll look good no matter how fast you move around the basketball court Com.

bining fluidity without discomfort, plus the Zoom Air Cushion for extra comfort, this basketball shoe will appeal to various players looking to boost their game.

Subscribe to our Newsletter