SOREL Tofino II Boot
SOREL 100% know how to make you look and feel good in winter with their SOREL Tofino II boot.
This snow boot boasts an insulated, waterproof, and breathable design that allows for all-day comfort. With a super-cute design, you'll be winter-ready this cold season.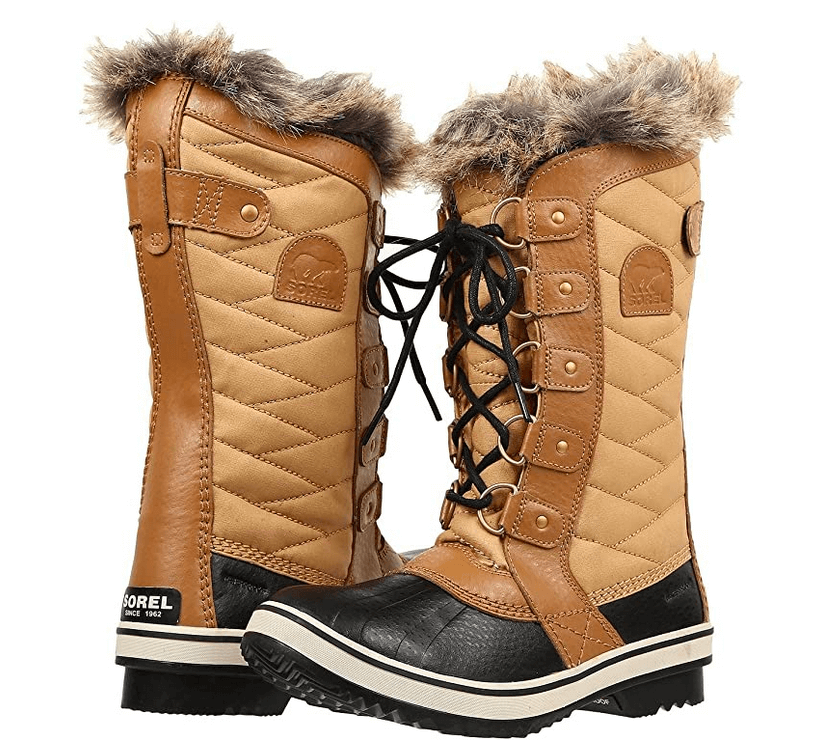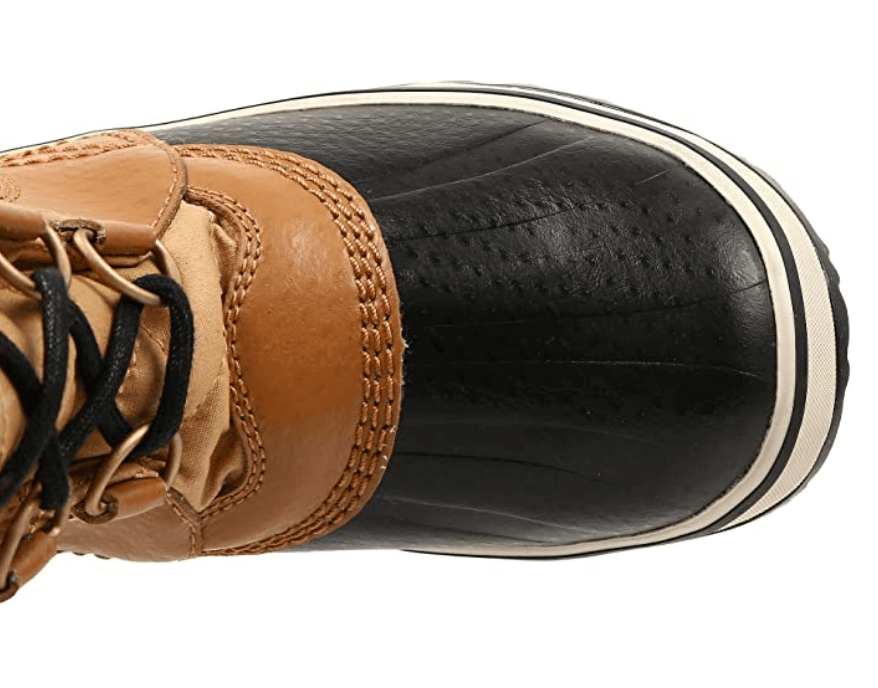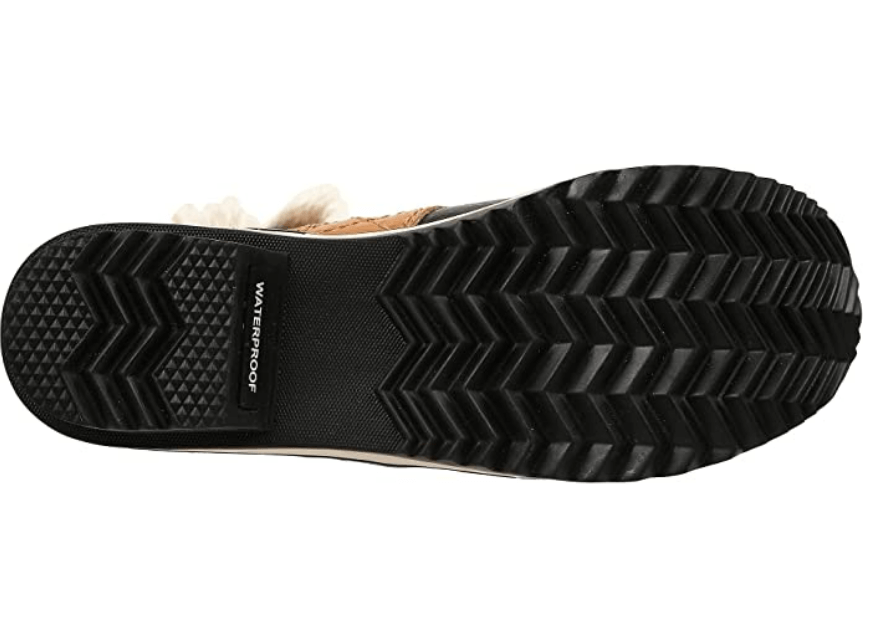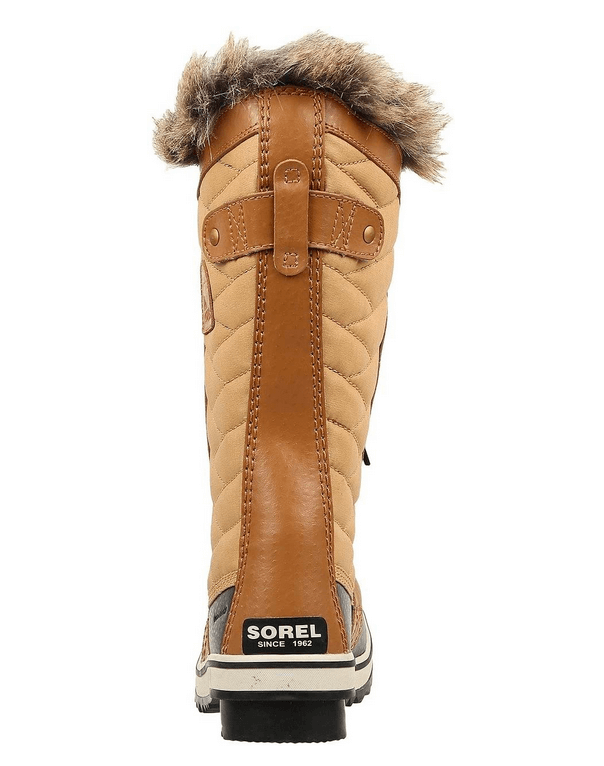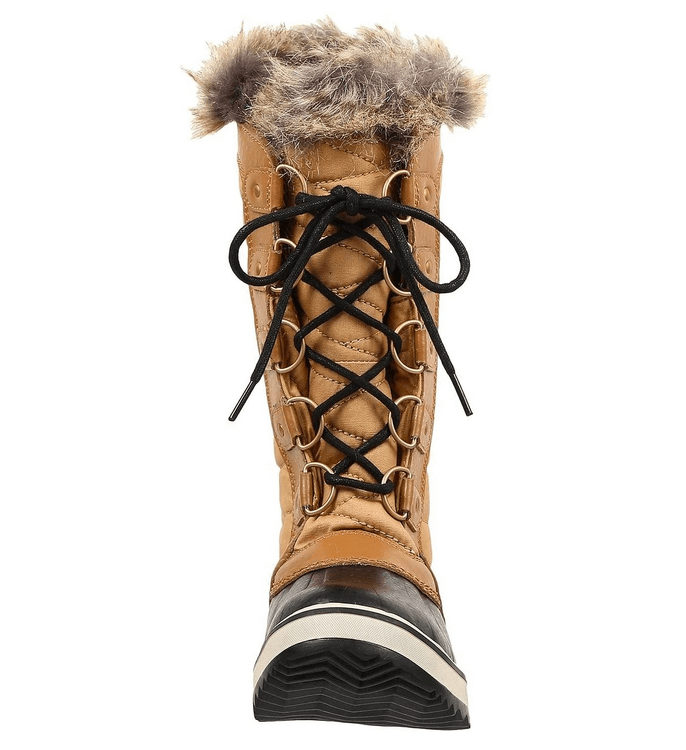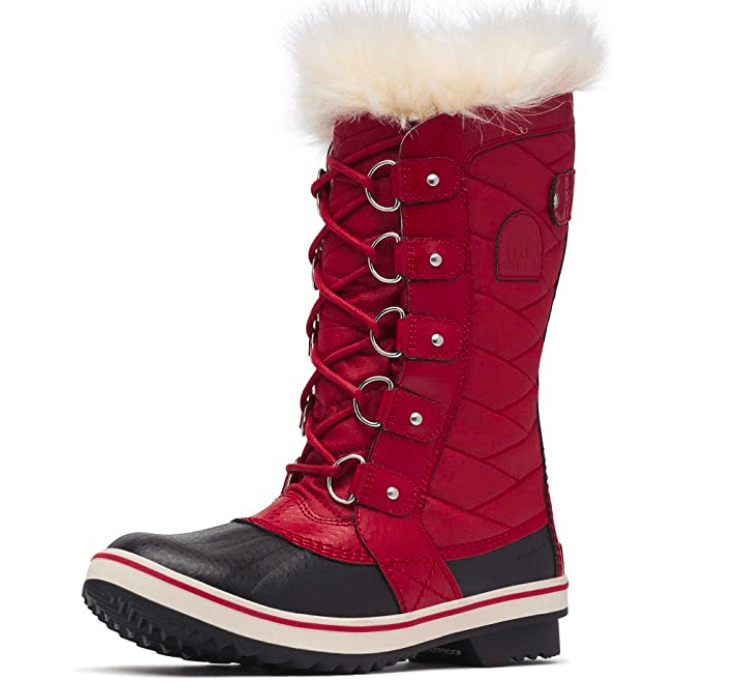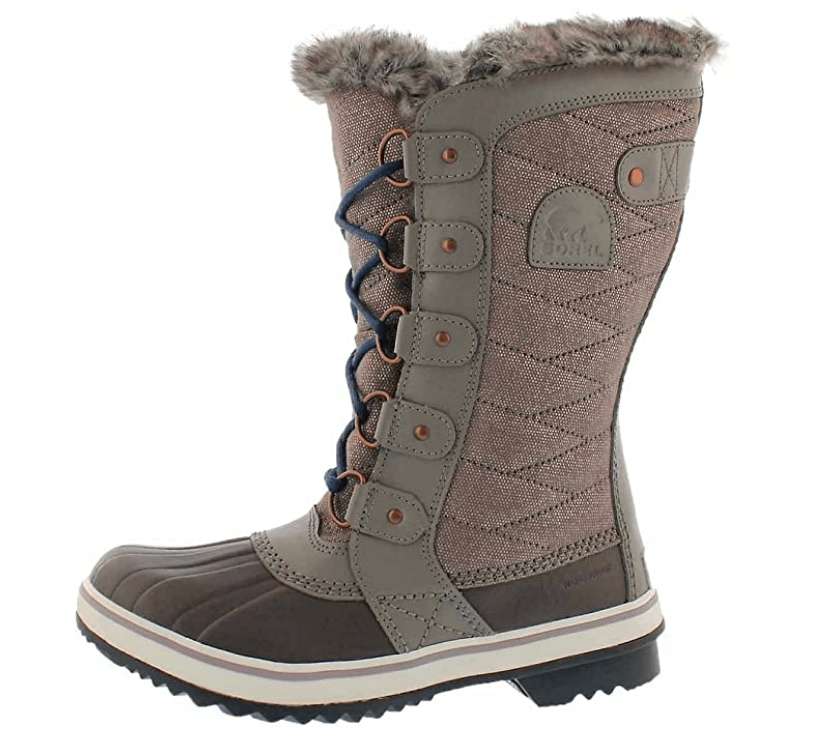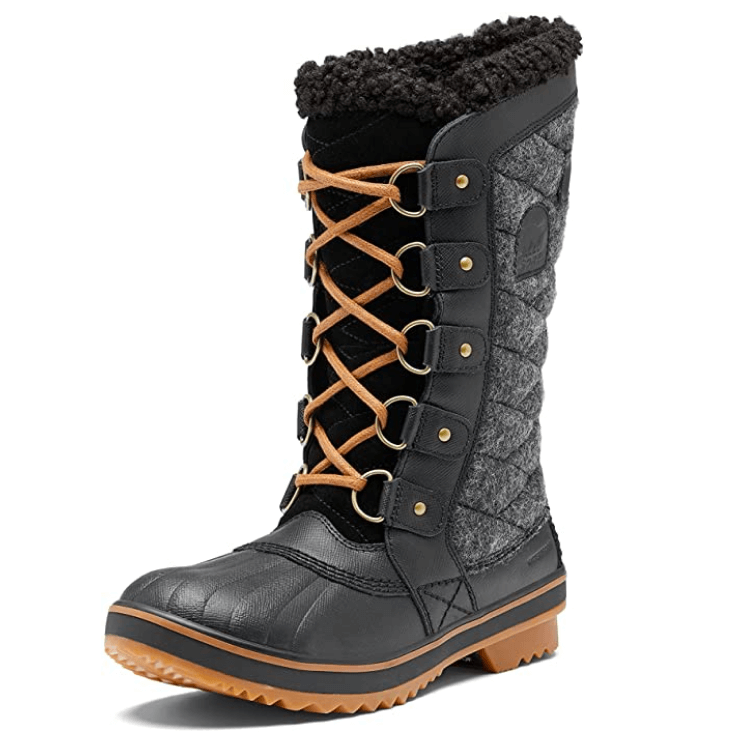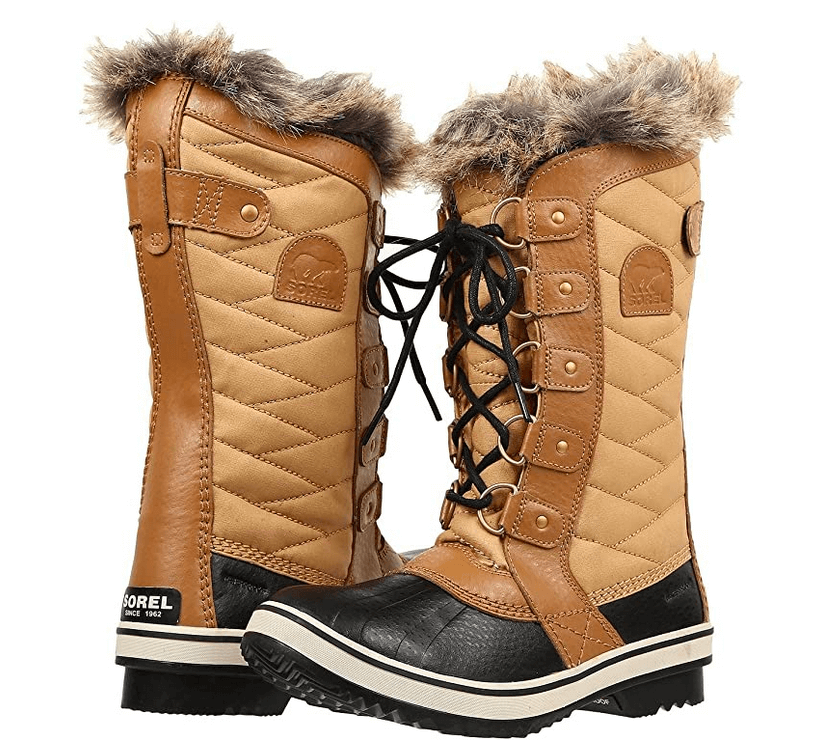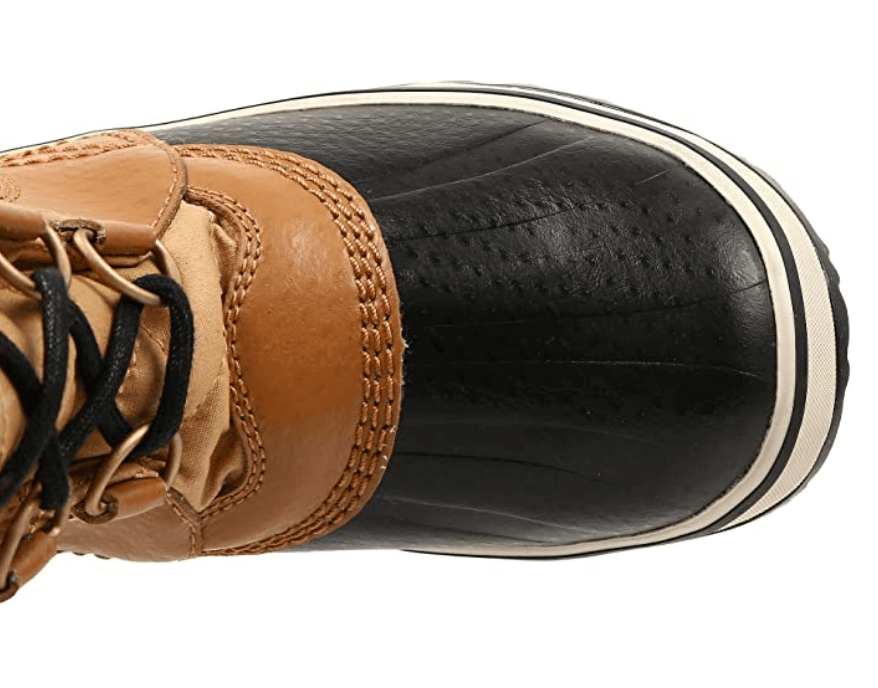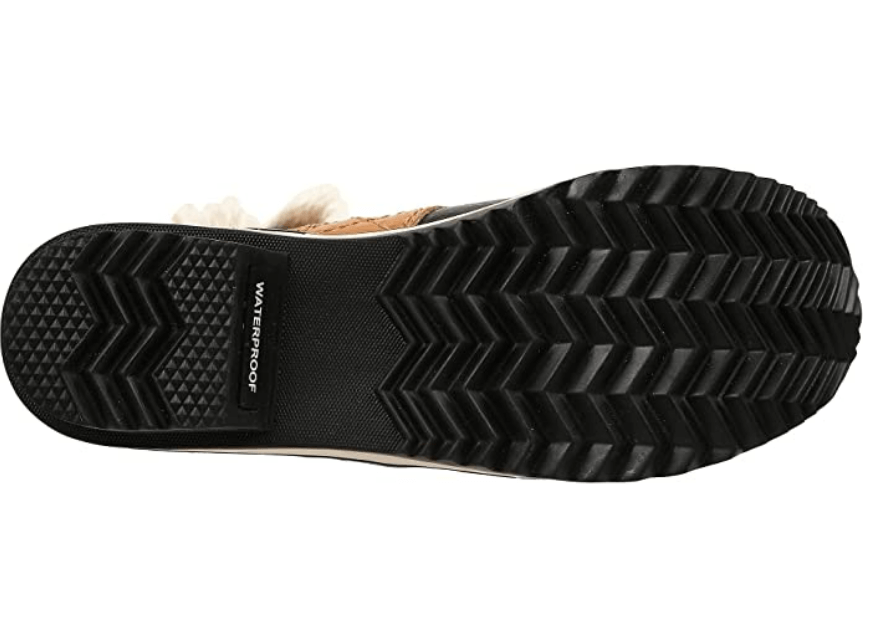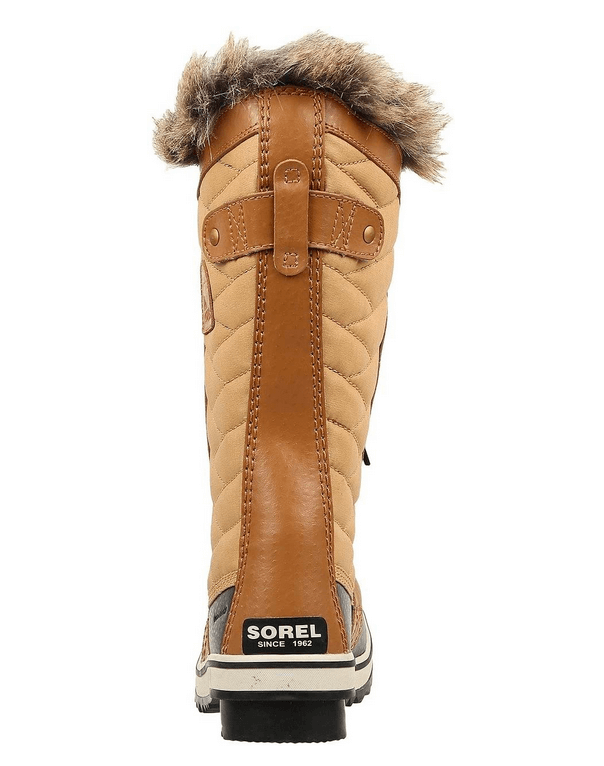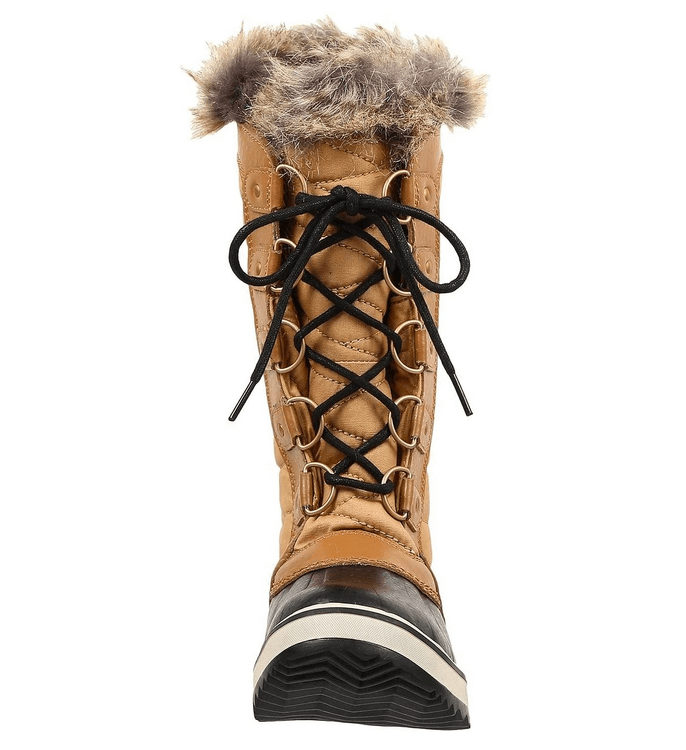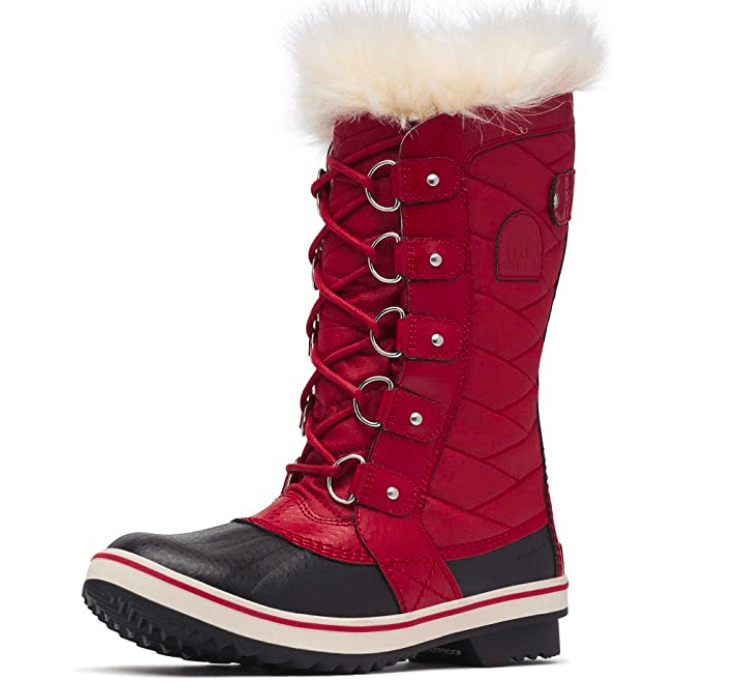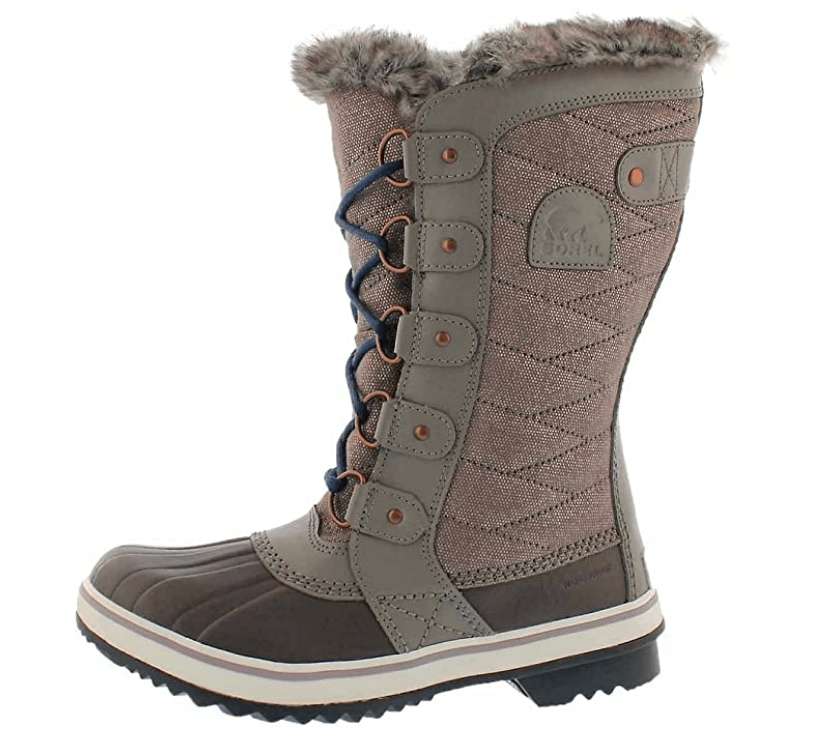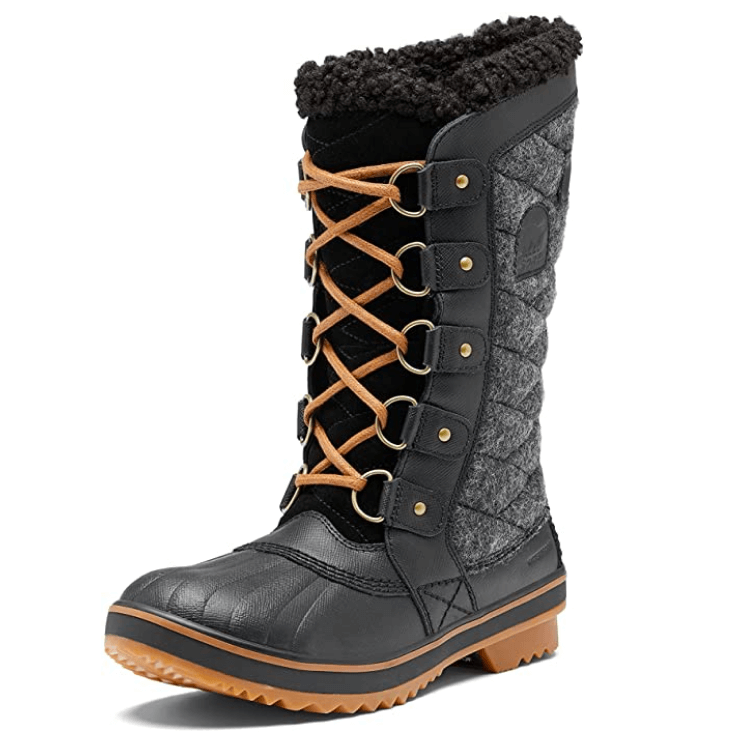 Our Conclusion
Expect to receive plenty of compliments when wearing SOREL's Tofino II winter boot. A striking lace-up design, leather upper and textile and faux fur cuff mean you'll stand out from the crowd.

Famous for more than just its looks, the Tofino II is a solid women's winter boot. Although you may not get the type of performance for hardcore hiking, these knee-high snow boots are perfect for everyday winter activities.

For example, a waterproof shaft measuring over 10 inches tall means keeping dry in deep snow is a breeze. Despite being lightweight and streamlined, the Tofino II is a warm and robust piece of winter foundation footwear.

Enjoy the best aspects of this boot on your winter commute, short walks, when shoveling snow, or just doing your Christmas shopping.

But first, let's discuss the SOREL Tofino II in more detail to find out if it's right for you.
Pros & Cons
It needs some break-in time
Key Features
Key Features
Design
Unlike other knee-high
cold season boots
, the SOREL Tofino II is easy to take on and off. Sliding your feet in and out of these boots is easy because of the stiffer shaft and slippery plush lining.
But what I like is the extra-long laces that allow you to loosen them easily. You only need to relax them a small amount, then give them a quick kick or a pull, and they're off. The removable EVA footbed also makes airing these boots easy if they get a little wet or sweaty.
Some SOREL winter boots, like the Tofino II, are known for falling a little in the traction department. But snow boots, in general, can have this issue, lacking the reliable traction of technical
hiking boots
. You can easily use the Tofino II on any solid and smooth surface like soft and hard-packed snow, hard-packed trails, and non-technical hiking terrain.
However, the traction is less than ideal for use on icy sidewalks or steep snowy slopes, probably due to the herringbone's zig/zag rubber outsole. However, the robust, sturdy outsole and decent traction provide stability for everyday winter use, snow fights, shoveling the driveway or just walking around town.
Comfort
The Tofino II stands out due to its less bulky design, creating a lightweight feel and letting you move swiftly from outdoor activities to your favorite local eatery without overheating. However, cutting on weight means a reduction in insulation, and with only 100 grams of insulation, it may not be as warm as its competitors.
Regardless, the Tofino II comes as a tremendous mid-heavy range winter boot, providing plenty of warmth in most rain, snow, and cold temperatures.
Not for the wide footed, these snow boots tend to run on the small side and are snug, fitting a narrow foot best. So, if you want to wear a layer of
winter socks
to keep your tootsies toasty, make sure to size up at least half to a full size. Also, the high-quality design and materials may take a few days to wear in.
But don't give up; once you've worn them in, they'll be plenty comfortable. Sporting a soft, microfleece lining, plush faux-fur cuff, and cushioned EVA footbed results in all-day comfort.
SOREL also ensures your feet stay warm and dry with an excellent level of rain and weather protection. The over 10-inch shaft height, waterproof PU coated textile and leather combination upper, and rubber outsole automatically protects you from rain and snow.
Your feet will stay bone dry in most snow and rain; however, it won't do well in puddle depths deeper than 8.5 inches.
Generally, keep this boot to snow use rather than deep puddles, and you'll be plenty comfortable. Although the laces themselves are not waterproof, the faux-fur collar easily keeps out snow.
Materials
SOREL always provides premium weatherproof, durable, comfortable, and stylish materials in their boots. The chic faux-fur cuff, metal eyelets, waterproof PU coated textile and leather combination, PU coated leather and felt uppers combine to create an authentic winter boot.
For superior water-resistance and warmth on the move in deep winter snow, choose the waterproof PU textile and leather combination.
Your feet will also have all the comfort and protection they need due to the cushioning of the molded EVA footbed and microfleece top cover, plus rubber outsole.
Durability
Choosing stylish, comfortable, waterproof, and incredibly durable materials provides everything you need for longevity. Using premium materials, attention to detail, and first-class construction allows for a sturdy and well-made winter boot.
What's more, the SOREL Tofino II boot looks and feels sturdy with the apparent superior build quality.
The rubber rand, rubber base and waterproof upper protect your feet from not only rain and injury but also unnecessary wear and tear. There's no doubt that the Tofino II is a high-quality boot made to last.
Comparison to Similar Snow Boots
The SOREL Tofino II boot is perfectly suitable for everyday use, walking around town, snow fights, and the like. But the
SOREL Caribou winter boot
is your next best bet if you're after something similar but with superior traction. SOREL's iconic Caribou boot features a seam-sealed waterproof construction, Sherpa snow cuff and an extremely reliable traction sole.
It also withstands ice-cold temperatures for extended periods. Unfortunately, although still stylish, I'm not sure the Caribou is as stylish as the Tofino II.
If you're keen to find a snow boot that handles below zero temps or activities with extreme efficiency, the
SOREL Joan of Arctic boot
is the one for you. SOREL provides superior function mixed with style in this winter boot. Boasting a waterproof suede, rubber sole for durability and grip, and a seam-sealed waterproof upper allow for a stylish and weatherproof winter essential.
In addition, the removable 6mm washable recycled felt inner boot plus Sherpa Pile snow cuff allows for extra insulation and warmth. Although both stylish, the chic Tofino II transitions better from daywear to nightwear.
Verdict
For everyday, comfortable wear, the SOREL Tofino II winter boot is an excellent choice for anyone preferring a boot that can keep you comfortable on long and cold winter days.

Although traction is not quite sturdy enough for icy weather, the Tofino II makes up for it with an incredibly stylish design, warmth, comfort, and top-notch protection from the elements.

This winter boot is undoubtedly a top choice for anyone who wants to look and feel great this cold season.
Subscribe to our Newsletter