SOREL Caribou Winter Boot
Looking and feeling good this winter is easy with the SOREL Caribou winter boot. It's cozy, looks good, feels good and keeps you warm and dry against even the harshest of winters.
So, it's no surprise that the original Caribou boot never loses its popularity with a knockout look and winter-defying protection.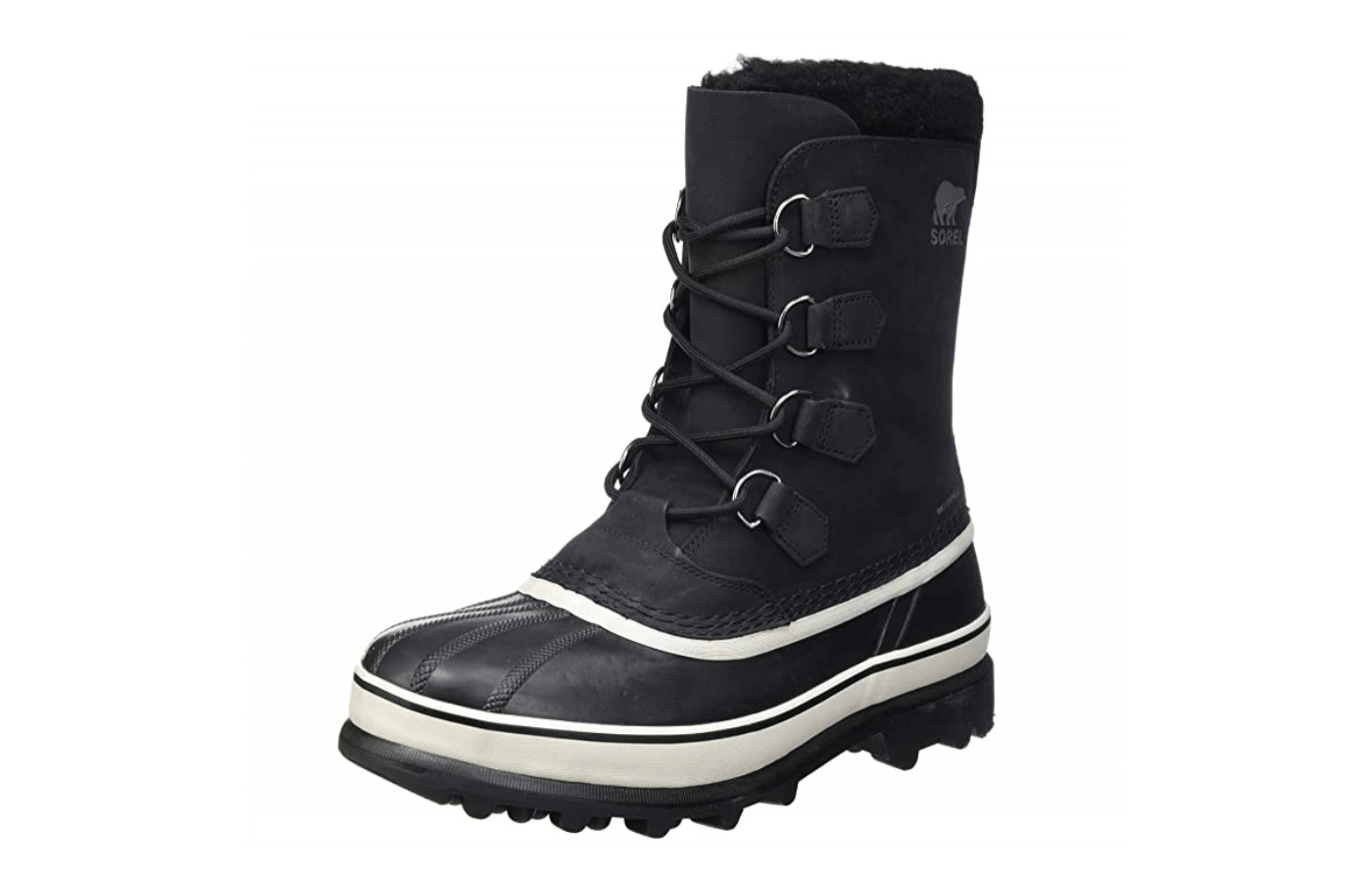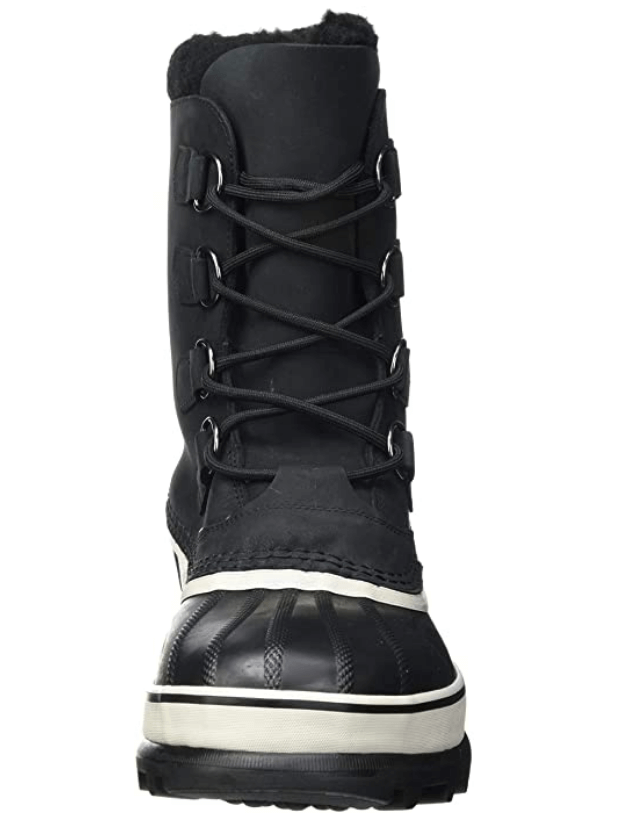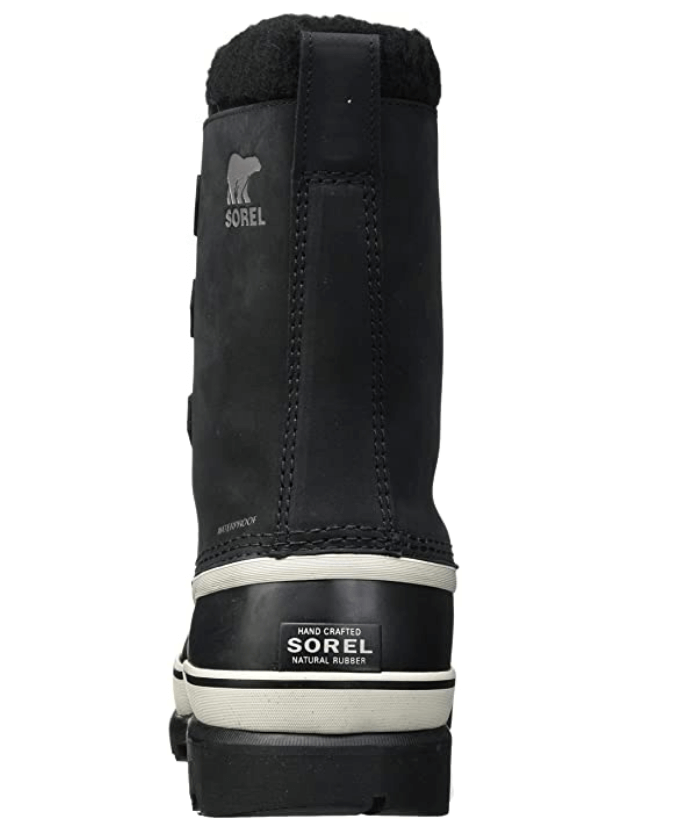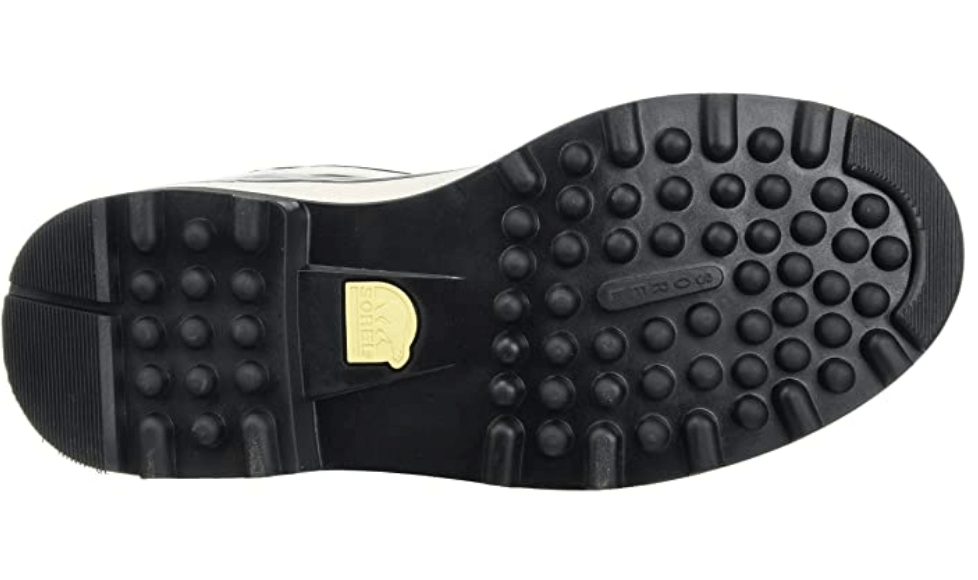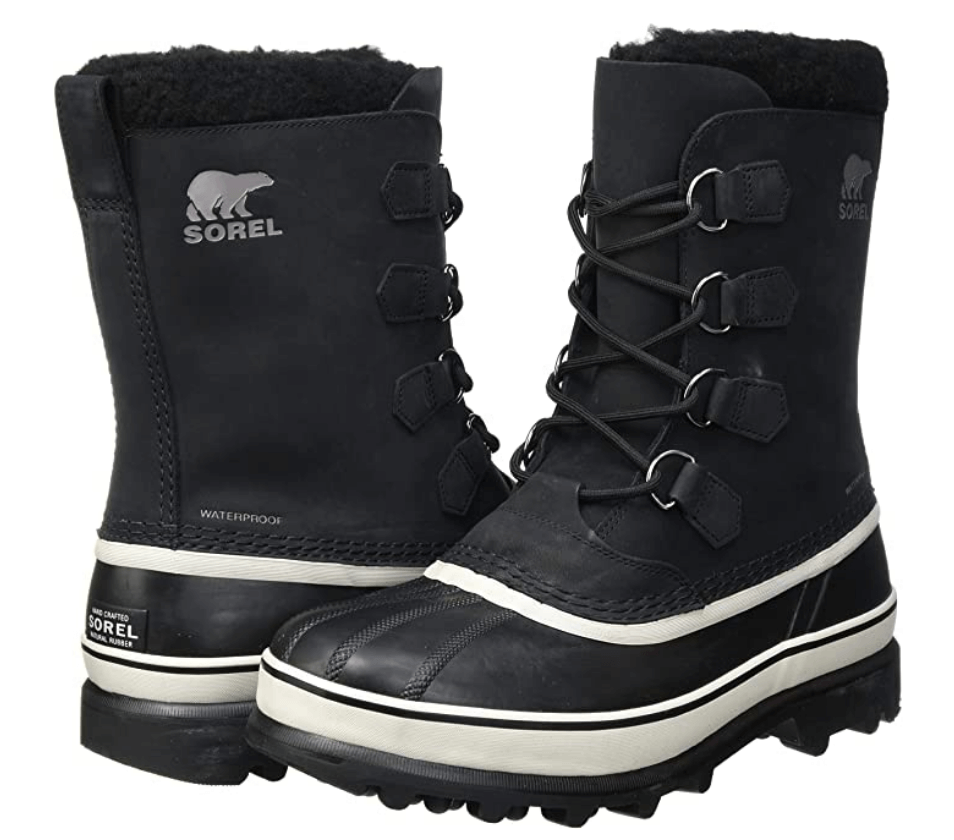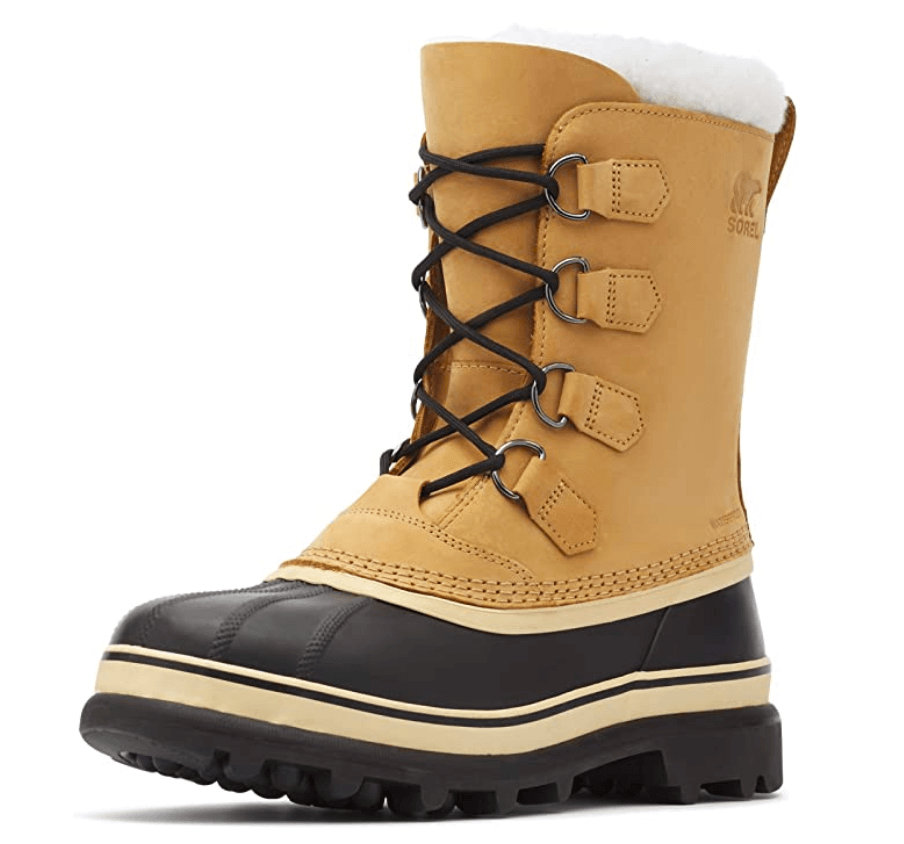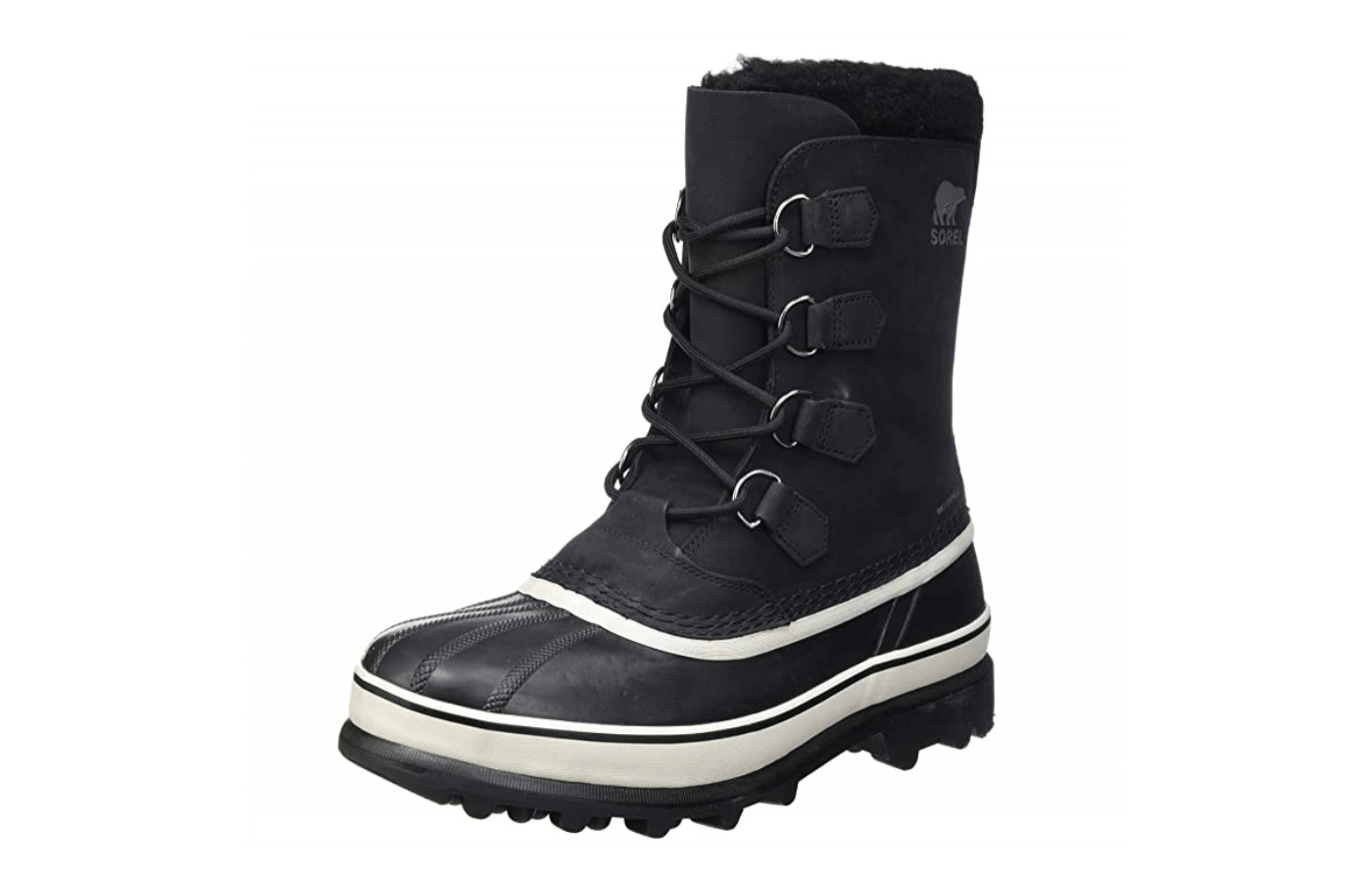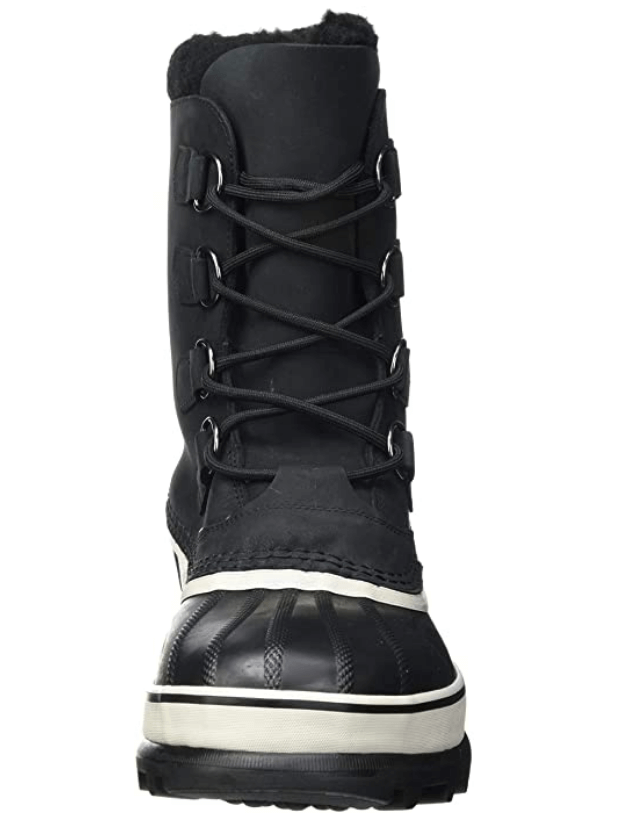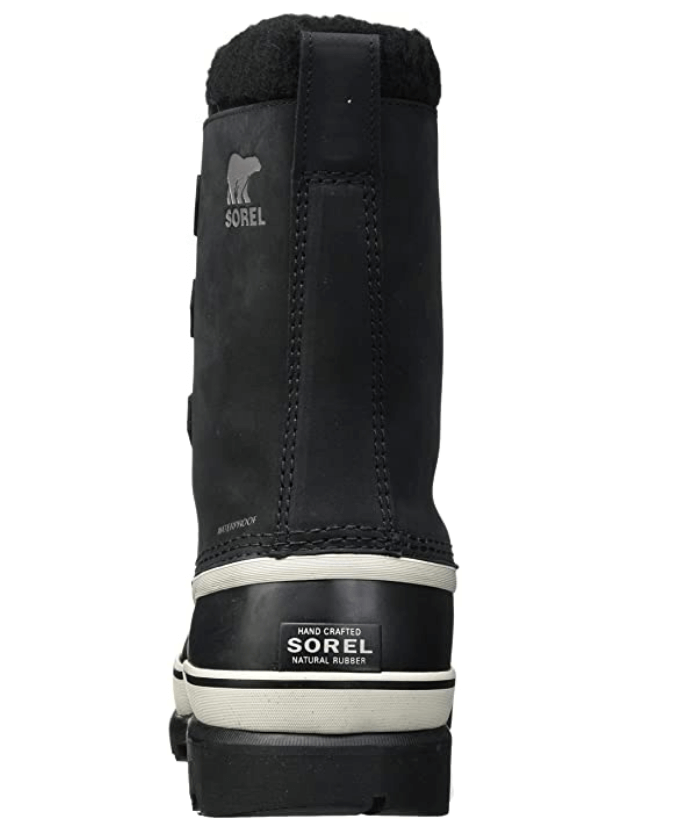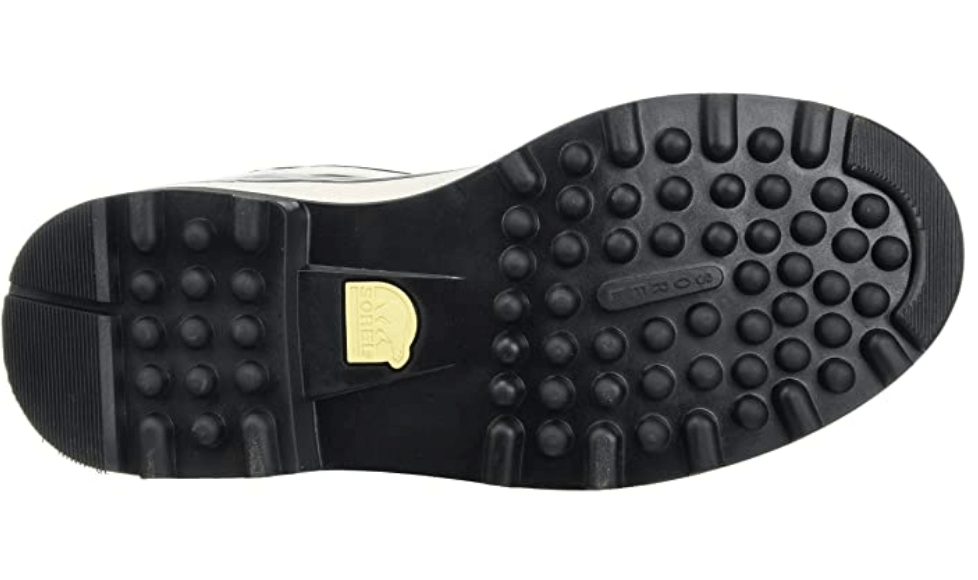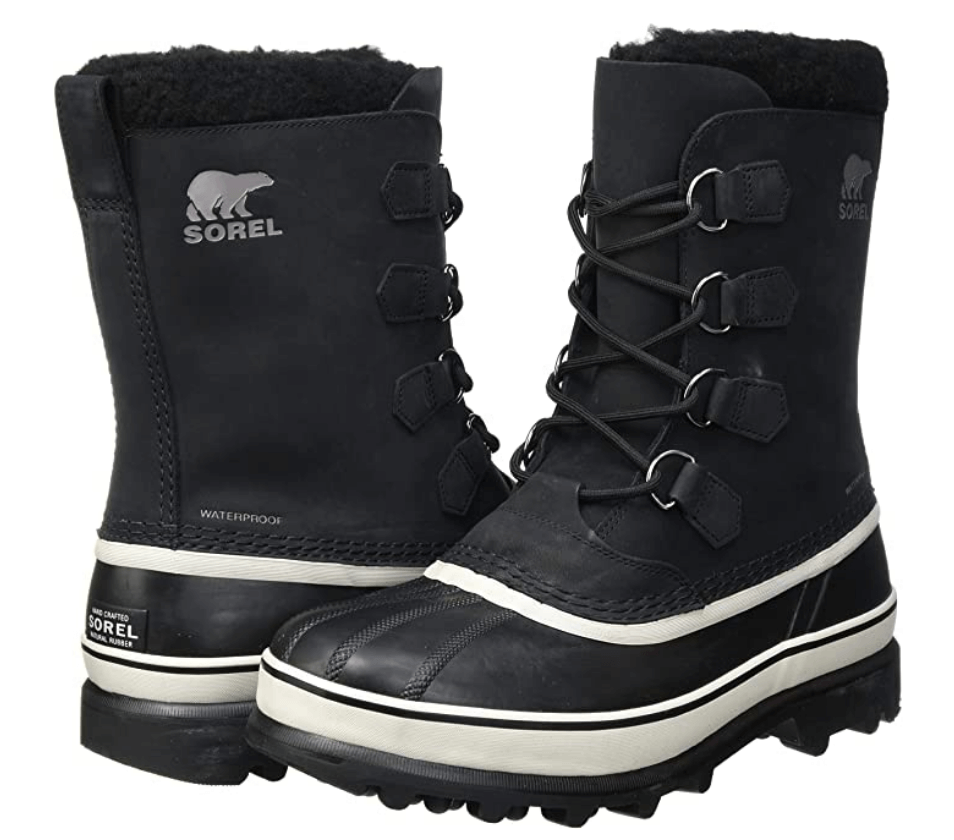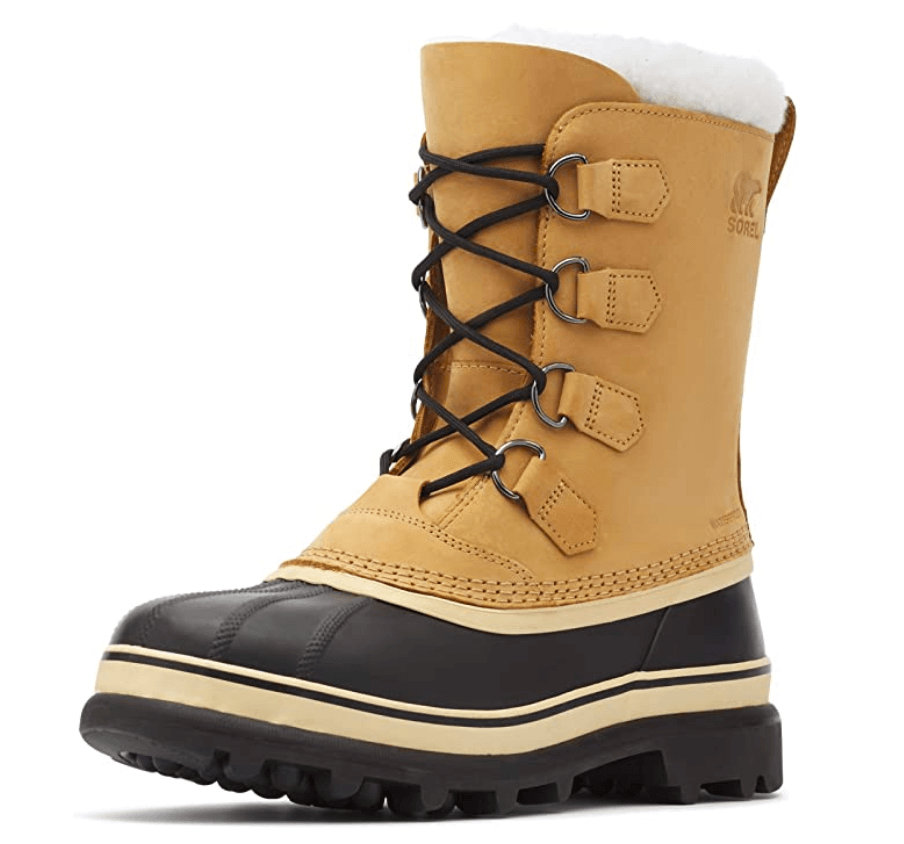 Our Conclusion
Many have tried to imitate the fashion and functionality of the SOREL Caribou winter boot, but none have succeeded against this timeless winter boot. And how could they with the mammoth weather-defying features of the Caribou?
A waterproof, solid leather upper, 9-millimeter felt liner, and wraparound thick rubber lower rand makes this winter boot efficiently warm and weatherproof. Combining warmth with classic winter style means these are perfect winter boots for everyday use, especially in areas that suffer a regular onslaught of snow.
Warm, waterproof and grippy due to its immense construction and sturdy materials, this is decidedly more of a casual boot. However, because it's notably clunky, it's just too heavy and warm for hiking or long-wear hikes.
But this boot's stylish look and weather protective nature make it a perfect everyday
winter boot
. So let's check out what else the SOREL Caribou can do.
Pros & Cons
Good traction for everyday winter use
Available in men's and women's sizes
Traction doesn't handle ice well
Too heavy and warm for hiking over long-distance walks
Key Features
Key Features
Design
As mentioned above, the SOREL Caribou winter boot is best suited to everyday use in climates where your feet need all the warmth and weather protection they can get.
Firstly, it's nice and easy to get your feet in and out of the boots. The removable inner liner also makes it easy to air-dry the inner lining and avoid that horrid sweaty shoe smell.
Overall, the traction of the Sorel Caribou is more than adequate for its intended uses and works well on most surfaces. However, SOREL goes against the grain with rounded lugs that are deep but not geared at performance.
As a result, you may notice an average amount of slippage over multiple winter use. This slippage is probably due to the low profile lugs, with their best performance on slippery surfaces such as icy sidewalks.
However, the Caribou winter boot is more than grippy enough for casual wear, with a middle-of-the-range grip than other everyday winter boots. If you love the look of this boot but need some extra traction for when things get a bit dicey, you can add extra bite via additional winter traction.
Keeping water and snow out is easy with the efficient molded rubber sole, seam-sealed waterproof construction, and waterproof full-grain leather upper. This sole runs up and around the foot, creating a sort of bathtub for your feet.
The waterproof nature of the Nubuck leather upper also beads off water well. With no inner waterproof membrane found on other
winter hiking boots
, these outer materials are crucial.
Comfort
There is no comfort without warmth, and the 9-millimeter felt liner of the SOREL Caribou winter boot ensures enough heat for most winter conditions. In addition, it's cozy enough for your feet to remain comfortable even in temperatures well past freezing.
For its intended, casual use, this SOREL winter boot is perfectly comfortable. But remember, you'll be most comfortable on short walks, walking around town, shoveling the driveway, or making snow angels.
The footbed contains ample cushioning, and the felt liner is soft and supple, as are the upper materials and faux fur collar.
The only difficulty comes when cinching the boot down and tightening it up. But this can be a good thing. This issue makes the SOREL Caribou Winter boot less restrictive in movement and more comfortable for casual wear.
But this free-movement style wouldn't work for any long-distance walks; the boot moves around too much around your feet and ankles. You could potentially fix it by choosing the correct size.
As these boots run large, make sure you size down a size or wear thick
winter socks
.
Materials
SOREL keep it smart and simple with their materials. The 100% Nubuck waterproof full-grain leather upper not only looks good, but it's also naturally waterproof and hardwearing.
Using a superior handcrafted waterproof vulcanized rubber shell plus SOREL aero-track non-loading outsole helps their wearers stay upright and dry in most rain and snow.
Extra comfort and warmth also come with the 2.5 mm bonded felt frost plug and removable 9 mm washable recycled felt inner liner insulation.
Durability
SOREL uses some amply robust materials in their construction, and with a boot that looks and feels well made, it should serve you well.
However, with the Nubuck leather upper, it's worth remembering that this material needs an annual treatment to make sure these leather boots repel water for as long as possible.
Some old-school fans of the SOREL Caribou winter boot have complained about durability issues since the manufacture moved from North America to China. I saw a few complaints online, but most reviewers were more than happy with their SOREL Caribou Winter boots.
Whereas some have reported issues with the rubber splitting and waterproofing wearing down prematurely, most of these are probably for previous renditions of the boot.
In contrast, the most recent version of the Caribou winter boot looks and feels well-made and solid. But, of course, you would expect this for the slightly high price, so I'm not worried about longevity.
Comparison to Similar Winter Boots
There's no doubt that the SOREL Caribou winter boot stands out for its warmth, weather resistance, and comfort for casual winter use. However, you may want to consider other ranges for areas where the Caribou falls down or check out the
Tofino 2
.
For truly ice-biting your toes, worried about frostbite conditions, you could try the
Baffin Impact
, with the 8-layer foam and polyester lining. Truly made for working outside and spending time in sub-zero conditions, they're a great winter boot.
If you need something with grippier winter rubber compounds for icy and deep snow use, you can try dedicated hikers like the
Salomon X Ultra Winter
. With the warmth, weather resistance, comfort, and capability of a running shoe, these are another great option.
However, for casual use, the Caribou handles most wintertime temperatures and surfaces brilliantly.
Verdict
Although the Sorel Caribou does lose points in some areas, SOREL's customers can't be that unhappy.

Otherwise, why would it still be going 50 years later? With a solid design concept, quality materials, and quality construction, it's a sturdy boot bound to last you.

It might be too warm and chunky for long hikes, but for people who are after warmth and water resistance in super cold regions, the SOREL Caribou winter boot is perfect for everyday use.

As a classic snow boot, the Caribou is hard to beat.

Subscribe to our Newsletter