Sootheez Thick 3D Slippers
Forget heel pain, forget Plantar Fasciitis, forget poor circulation. Sootheez Thick 3D Slippers provide relief for all kinds of foot, joint, hip, and back pain with a soft yet sturdy design and brand new EVA technology.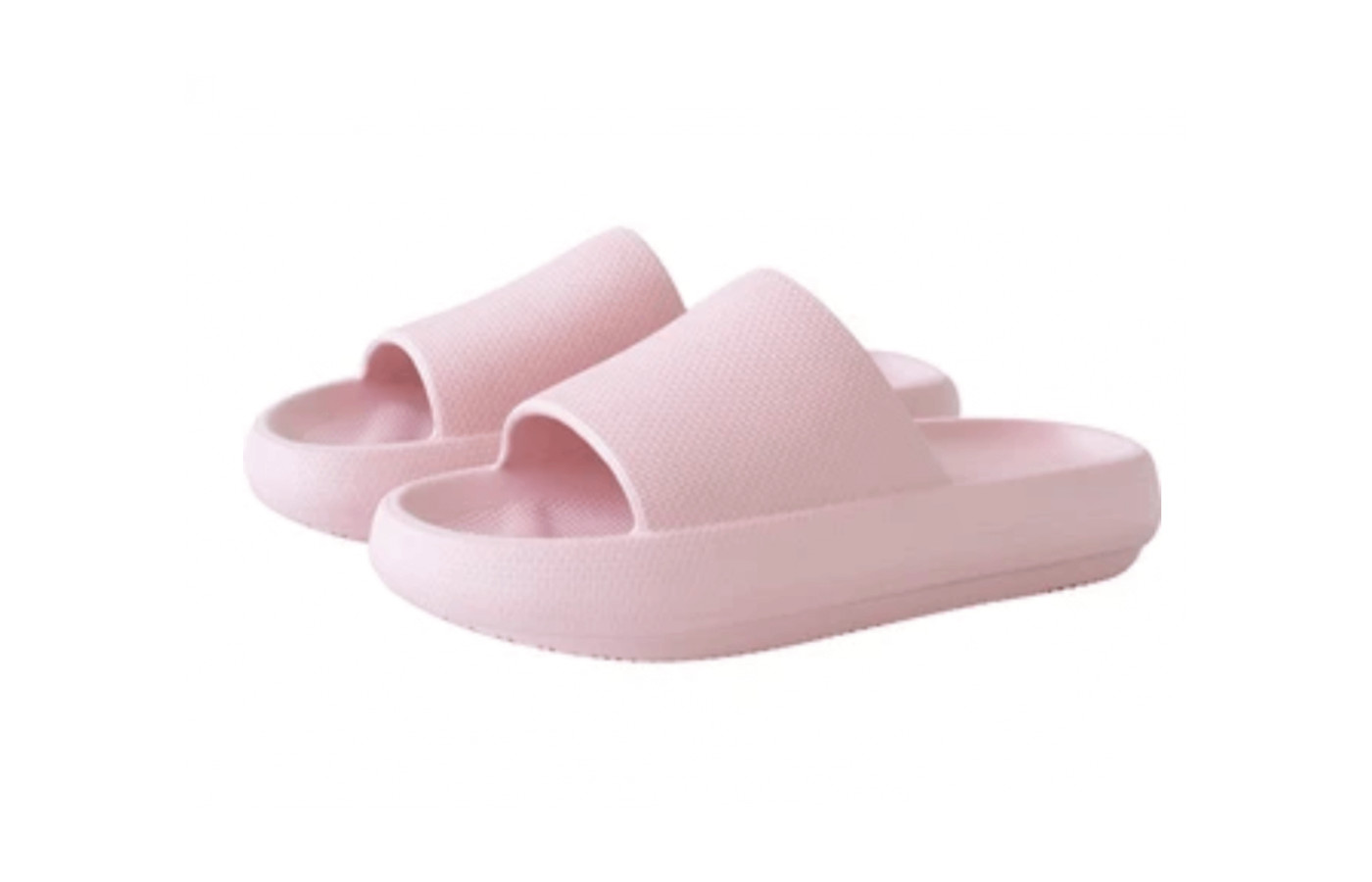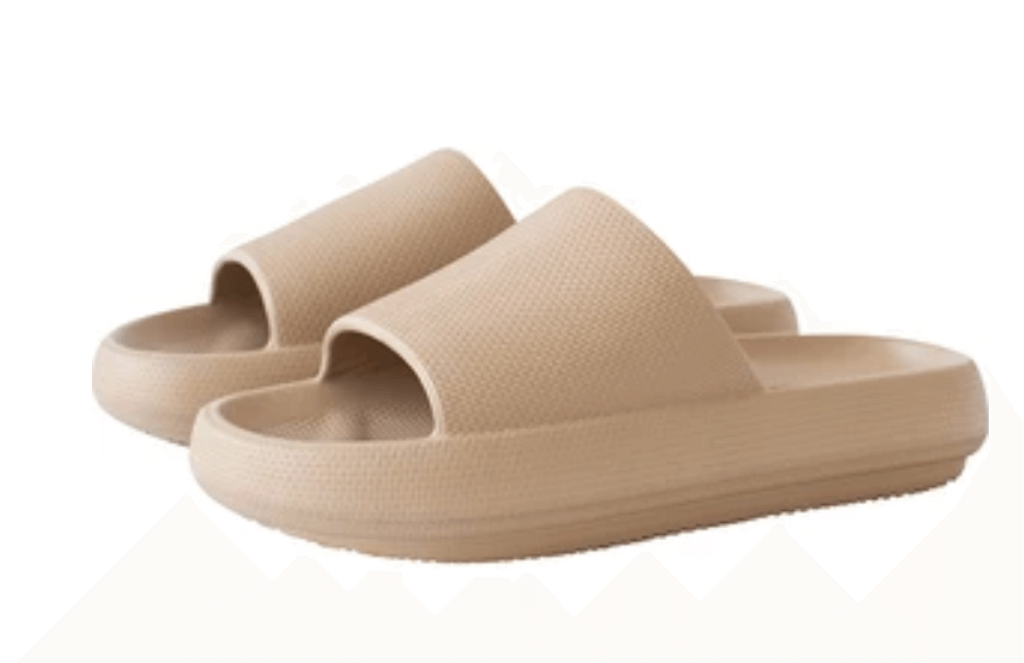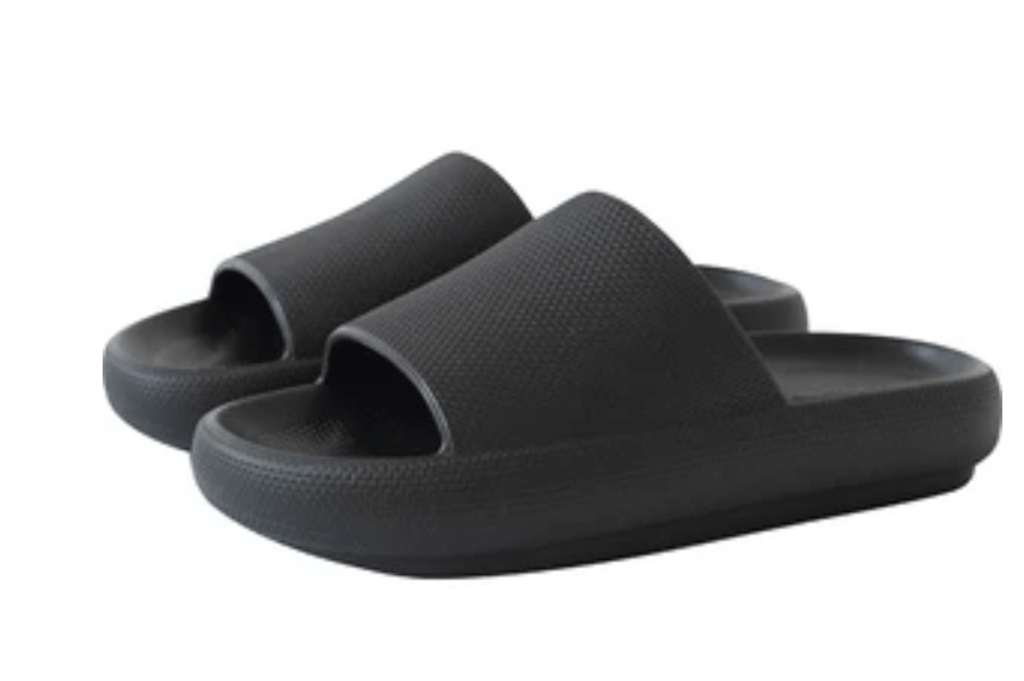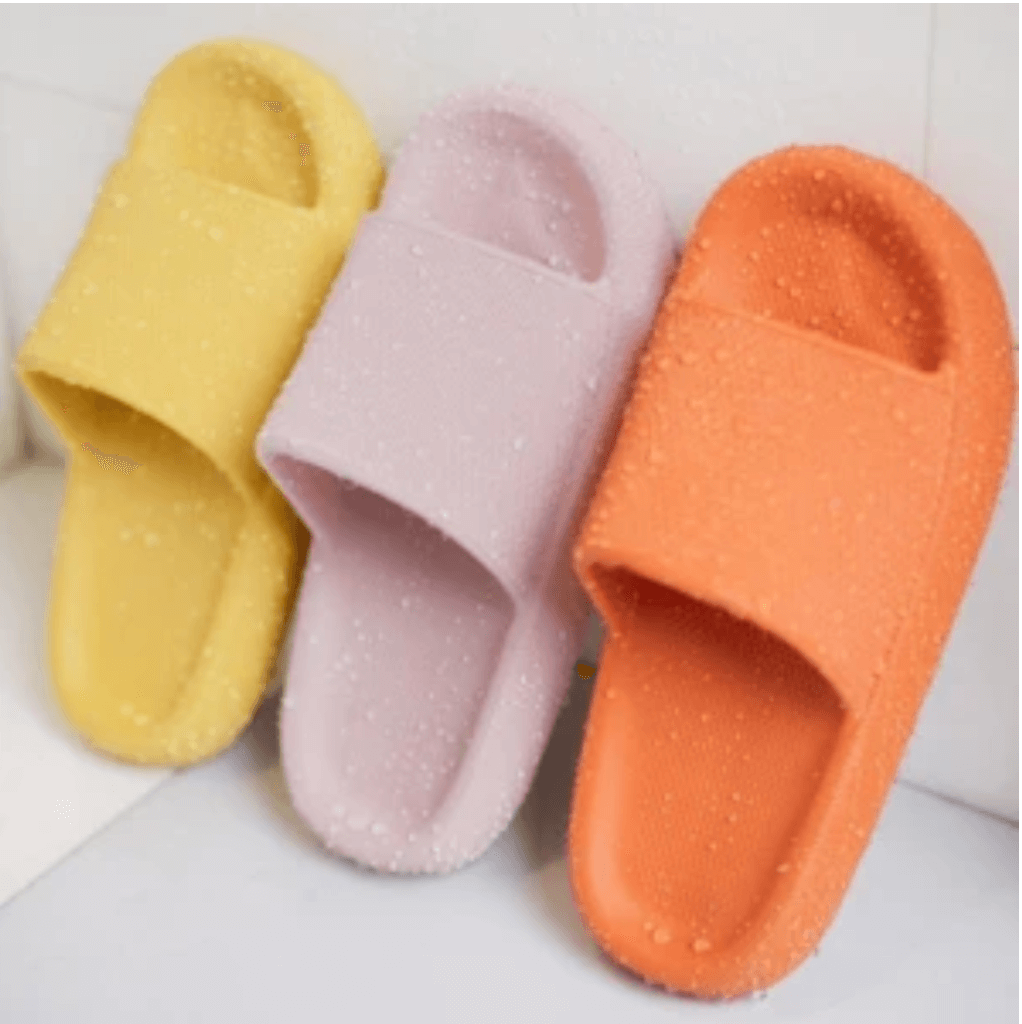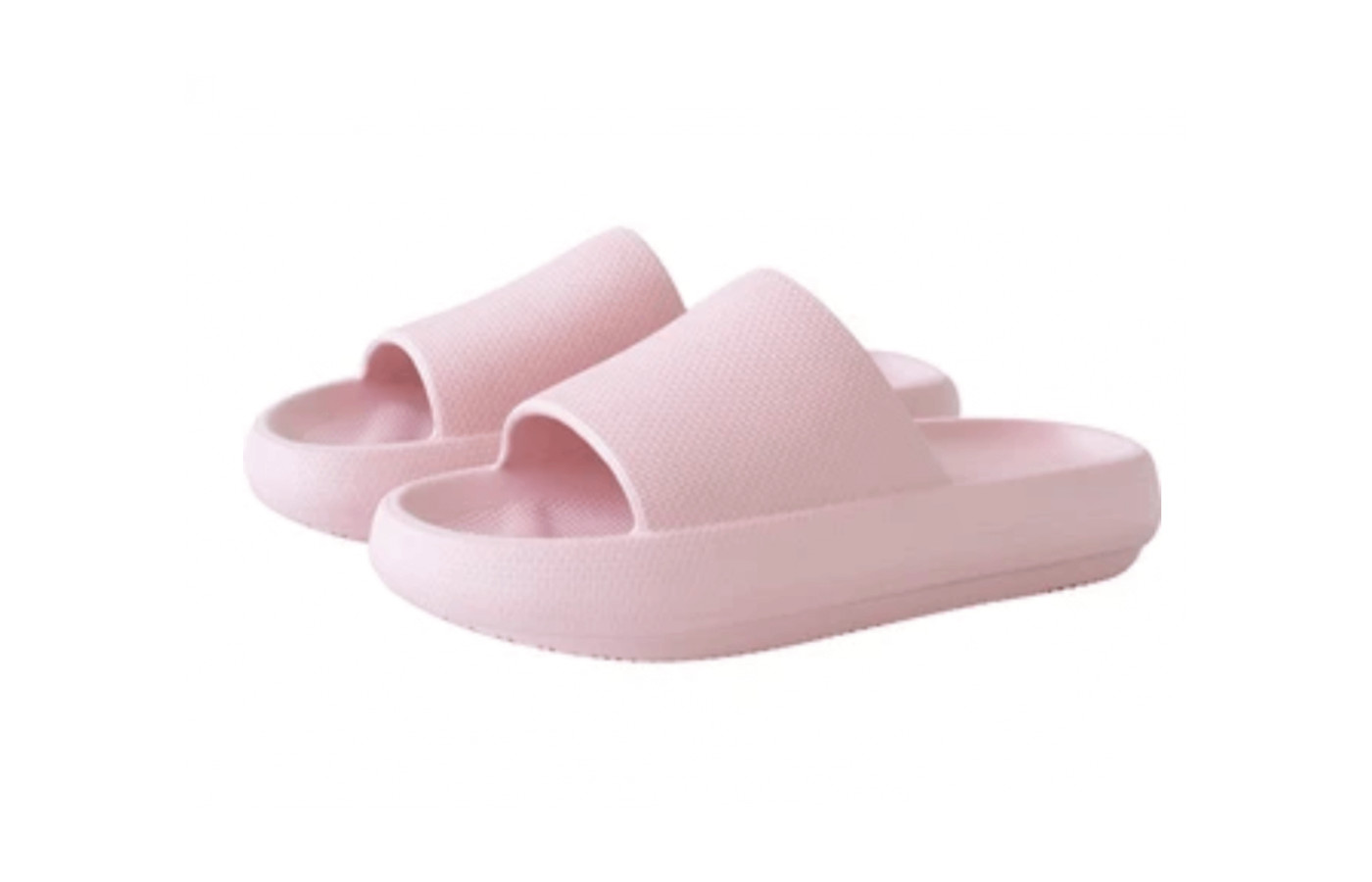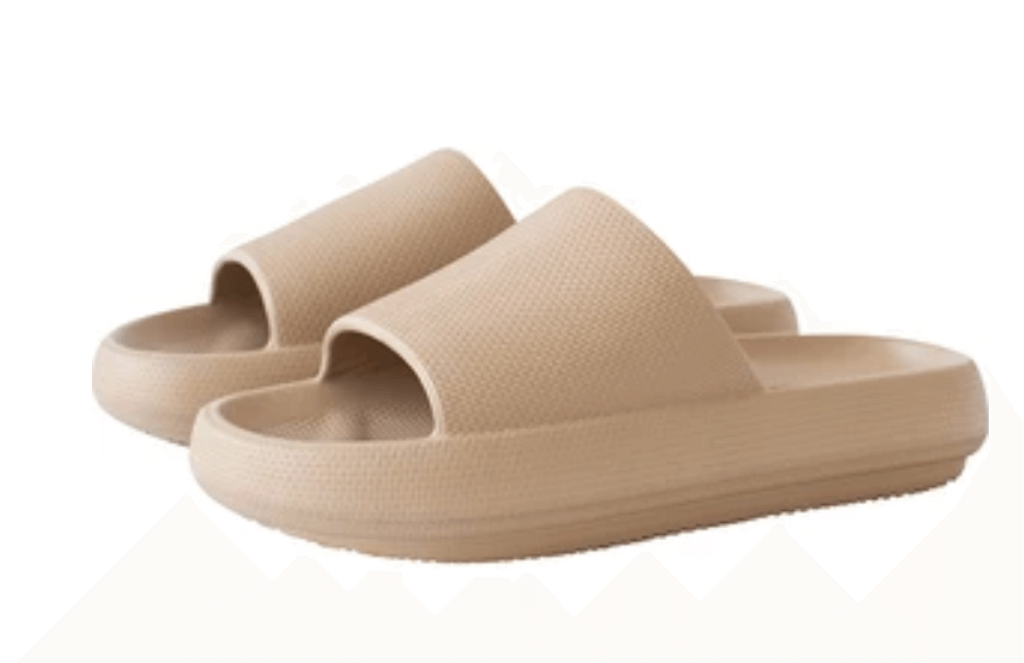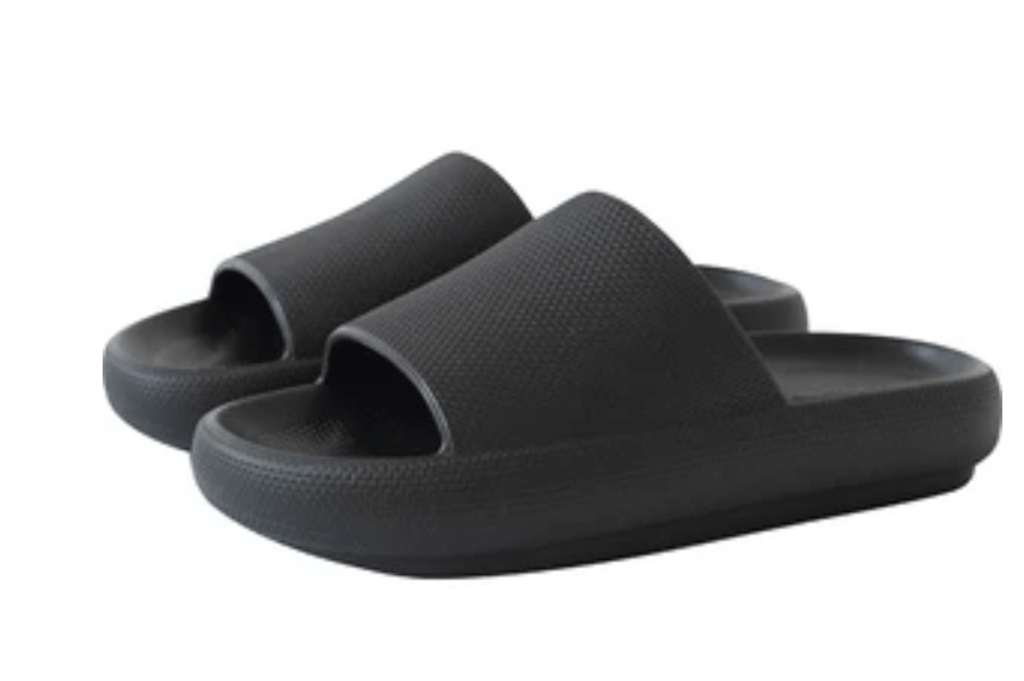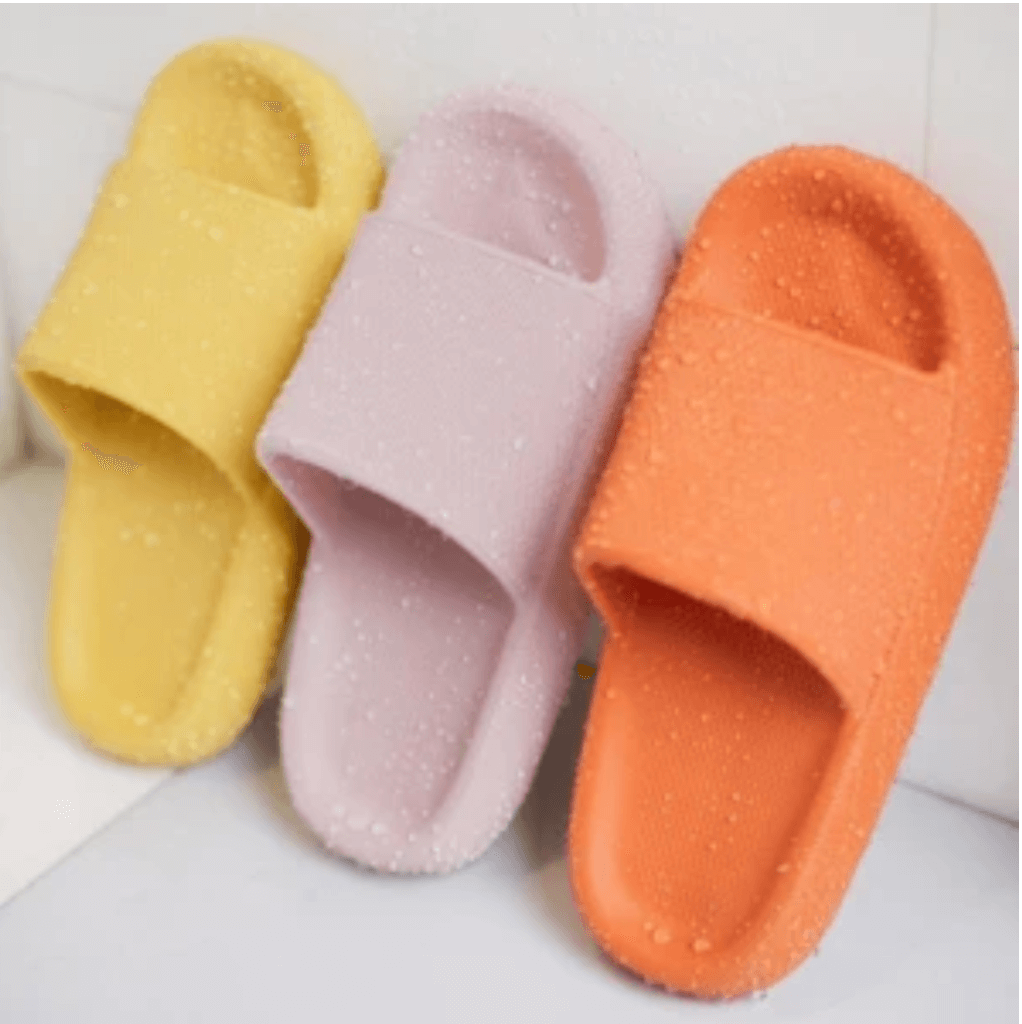 Our Conclusion
Popping on a pair of Sootheez Thick 3D slippers is like giving your feet the gift of pillows. That's right, pillows for your feet. Super thick soles and an innovative EVA material relieve foot pain and most other conditions affected by the feet.

Combining a soft yet sturdy sole also ensures plenty of comfort, but with the resilience needed for all-day outdoor wear. What's more, these Sootheez slippers provide ample shock-absorption to protect your feet and ankles from the impact of foot strikes on hard ground.

Coming in seven versatile colors, a unisex design and a trendy pillow style design, these Sootheez are perfect for everyone. With a pretty reasonable price, it's hard to see why you wouldn't give these a go yourself.
Pros & Cons
Style is not for everyone
A full shoe winter version would be great
Key Features
Key Features
Design
You'll be hard pushed to find an easier to use or more
convenient slipper
with better benefits than these. For starters, slipping the Sootheez Thick 3D Slippers on and off is easy with their open toe, wide fit design. However, this might mean that you need to size down.
These shower slippers also come with incredible versatility for indoor/outdoor use due to their slipper and shoe design in one. For example, the incredibly sturdy, non-slip sole provides excellent traction for outdoor and indoor use.
A non-slip sole plus waterproof and washable also makes these Sootheez perfect
shower slippers.
The highly thick arch support sole and 2020 Resilience EVA technology allow plenty of arch support and shock absorption for all-day use.
Of course, the sandal style lacks the protection you'd get from
full shoe slippers,
so it might be nice to see if Sootheez bring these out in a clog or entire shoe in the future. But for summer wear or wearing with socks, these multi-use slippers are perfect.
Comfort
If there is one thing you can guarantee with the Sootheez Thick 3D slippers, it's unparalleled comfort. To purchase these pain-releiving slippers means to give your toes, heels, ankles, calves, and even hip and joints incredible relief due to their ergonomic design.
Relieving foot pain doesn't just rely on the feet. Instead, this ergonomic design creates a fitting angle to balance the pressure, a toe to tail upturn by 15° and a thickened but soft and sturdy sole. Combine all this, and you get premium comfort.
In addition, this Sootheez design allows for pressure balance from your hips down to your feet, providing swift support to aching feet, along with your ankles, knees, and hips.
The Sootheez extremely lightweight nature also makes them more comfortable as the light, flexible yet thick outsole works hard to absorb shock and reduce foot fatigue.
Lastly, adding the new 2020 EVA sole creates a soft feel with all the shock absorption you need to relieve the pressures of walking.
Materials
Adding the Ethylene Vinyl Acetate (EVA) sole to this Sootheez slipper is probably one of the reasons it's so hugely comfortable. Not only is this new EVA material utterly soft on the feet, but it also reduces the extreme pressures when walking.
In addition, the use of EVA in shoes is commonly accepted as a safer material for shoes because it's also a BPA-free kind of plastic, making it much safer for the environment. The Center for Health, Environment, and Justice (CEHJ) even go so far as to recommend the safer PVC-free plastic alternative is EVA material.
Durability
Not only is the EVA material better for the environment, but it's also incredibly hardwearing and durable. Being made entirely of EVA, the Sootheez Thick 3D Slippers are very long-lasting. In addition, the general design of the shoe looks incredibly well made and seamless, so I have few concerns about its durability.
Lastly, just looking at the rave reviews on the Sootheez website should suggest how happy customers are with the longevity of this shoe.
Comparisons to Other Pain-Relieving Slippers
It's hard to believe you'll find a slide slipper more comfortable, slip-resistant, or resilient as the Sootheez, but if you do want to keep looking, the CoziSlides massage sandals are another great choice.
Similar to the Sootheez,
CoziSlides
are like walking on marshmallows. Like the Sootheez Thick 3D slippers, they have thick, anti-slip yet soft soles and are light, waterproof, and highly comfortable.
You will also get a similar amount of pain relief, but I'm not sure how much as they lack the same ergonomic design that Sootheez provides to soothe ankle, hip, and joint pain. However, anyone on a budget will be glad to know that the CoziSlides come in slightly cheaper.
If you don't mind spending a little more on a pillow slipper that provides extreme relief from foot-related pain, then the
OOFOS Unisex Ooahh Sport Slipper
might be the choice for you. These slippers come with OOfoam Recovery Technology which claims to absorb 37% more impact than your standard foam footwear foam, providing superior relief to your feet.
What's more, the Ooahh Sport Slipper comes with a vast number of great reviews, partially due to the patented footbed that cradles your arches and reduces stress and foot fatigue.
This kind of comfort isn't limited to your feet but spreads to the ankles, knees, and lower back, like the Sootheez. However, the OOFOS slippers come with more of a sporty look, which might not suit all.
Verdict
At such an affordable price, you'll find it hard to find a pair of pillow slippers that do more or provide more relief than the Sootheez Thick 3D Slippers.
I particularly like the incredible non-slip design and thick yet soft sole that makes these slippers extremely versatile. In addition, with an ergonomic design, you're going to experience all-day comfort, no matter where you're headed.
The unisex sizing, slip-on sandal design, sturdy soles, and bright colors (don't worry, there's black, too) make these slippers extremely versatile. Pop these babies on your feet if you're headed to the beach, walking the dog, fancy a bit of gardening or just fancy chilling at home.
Sootheez are ideally suited to
pregnant women
, sports enthusiasts who need to give their feet a break, or anyone that suffers from foot pain.
Subscribe to our Newsletter