The North Face Shellista IV Snow Boot
Wearing one of the most comfortable winter boots in The North Face line-up means heading out in a stylish, durable, waterproof boot with a plush, heat-retaining interior.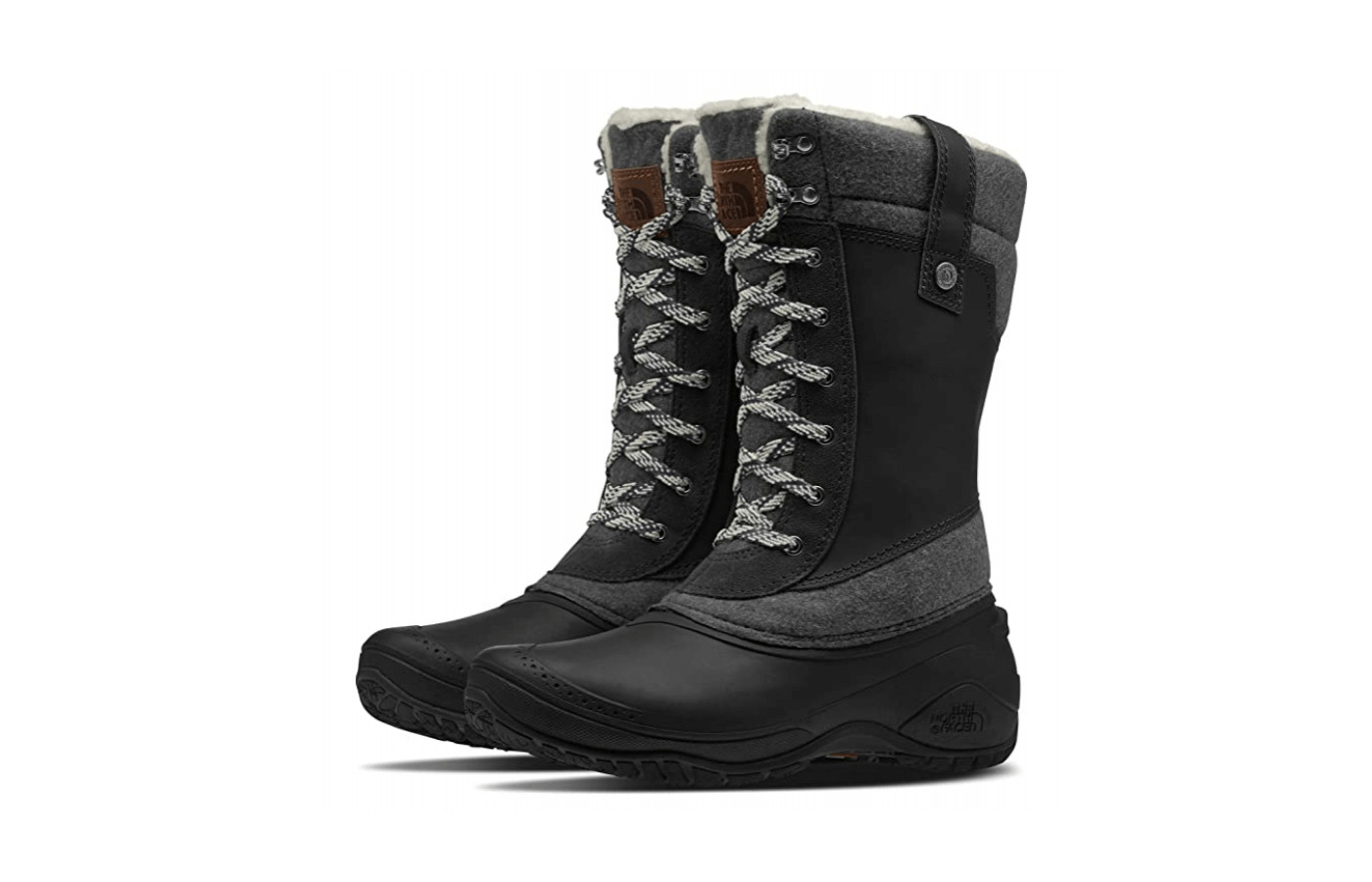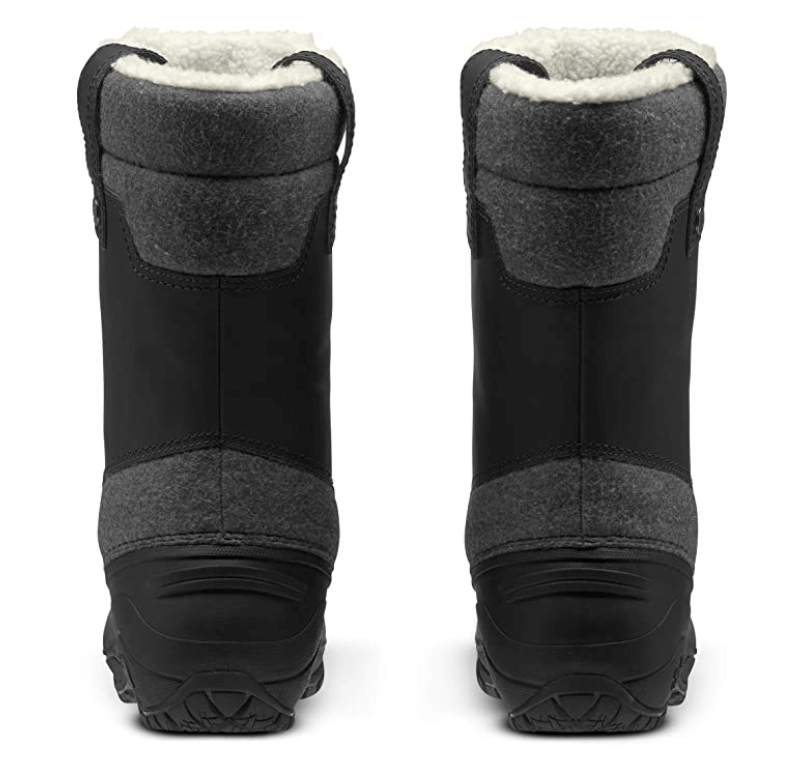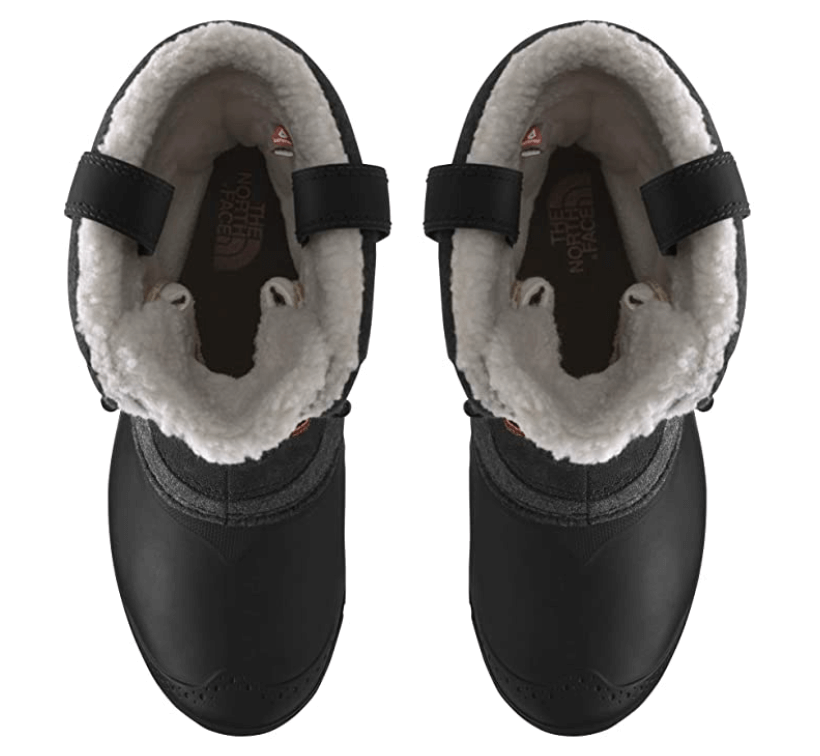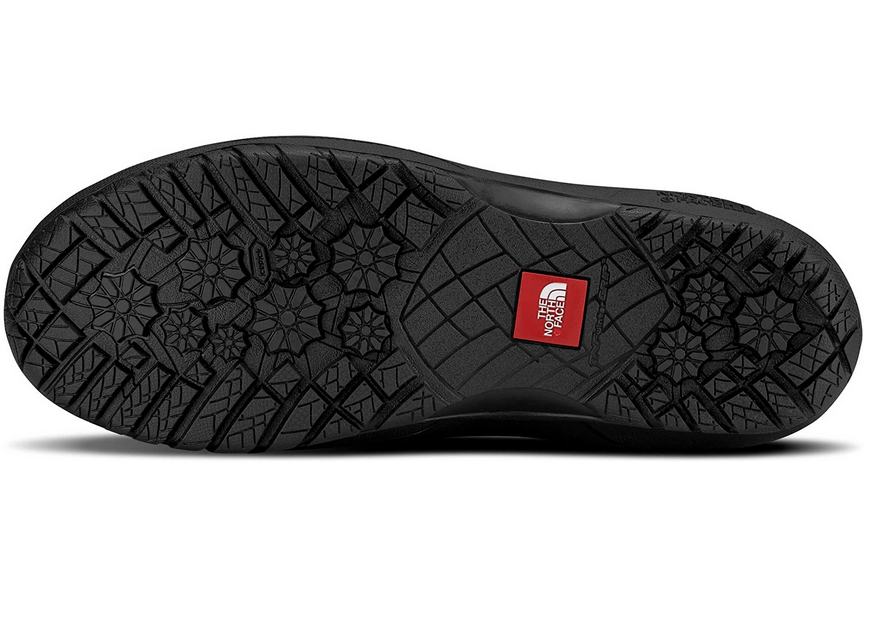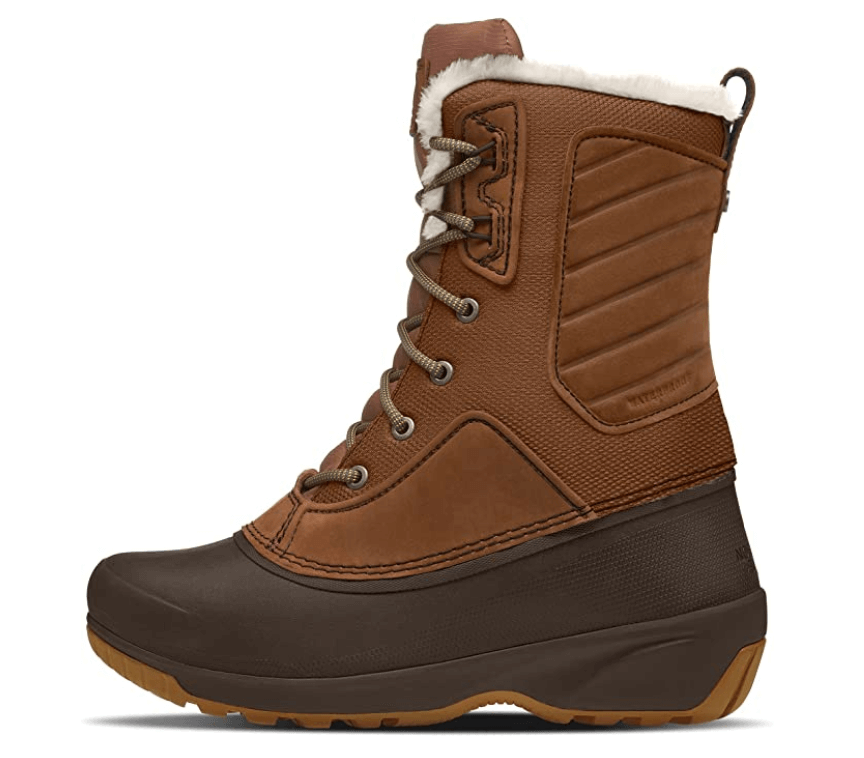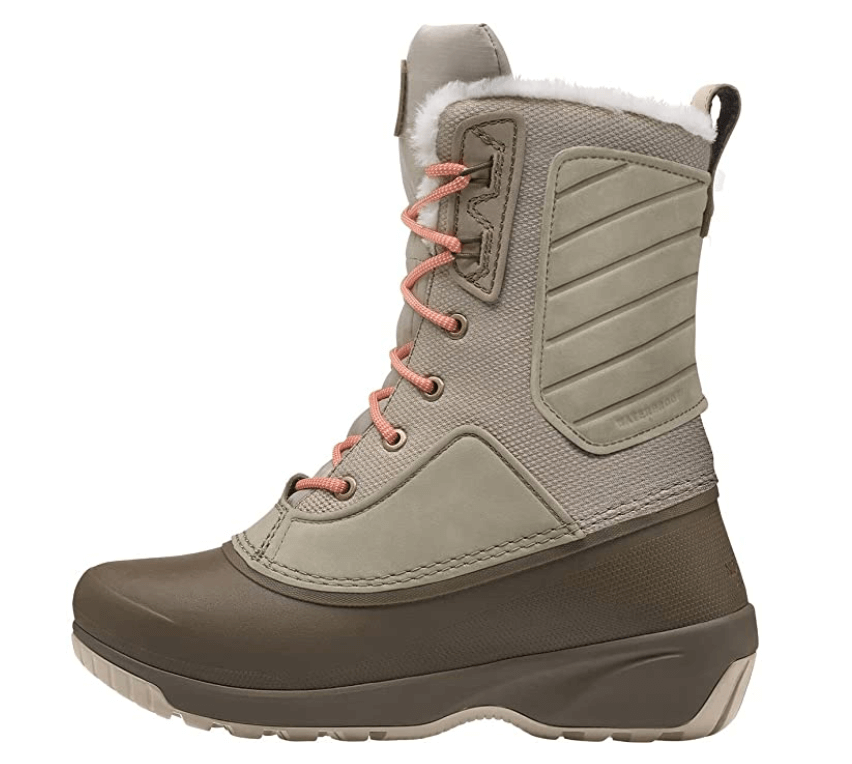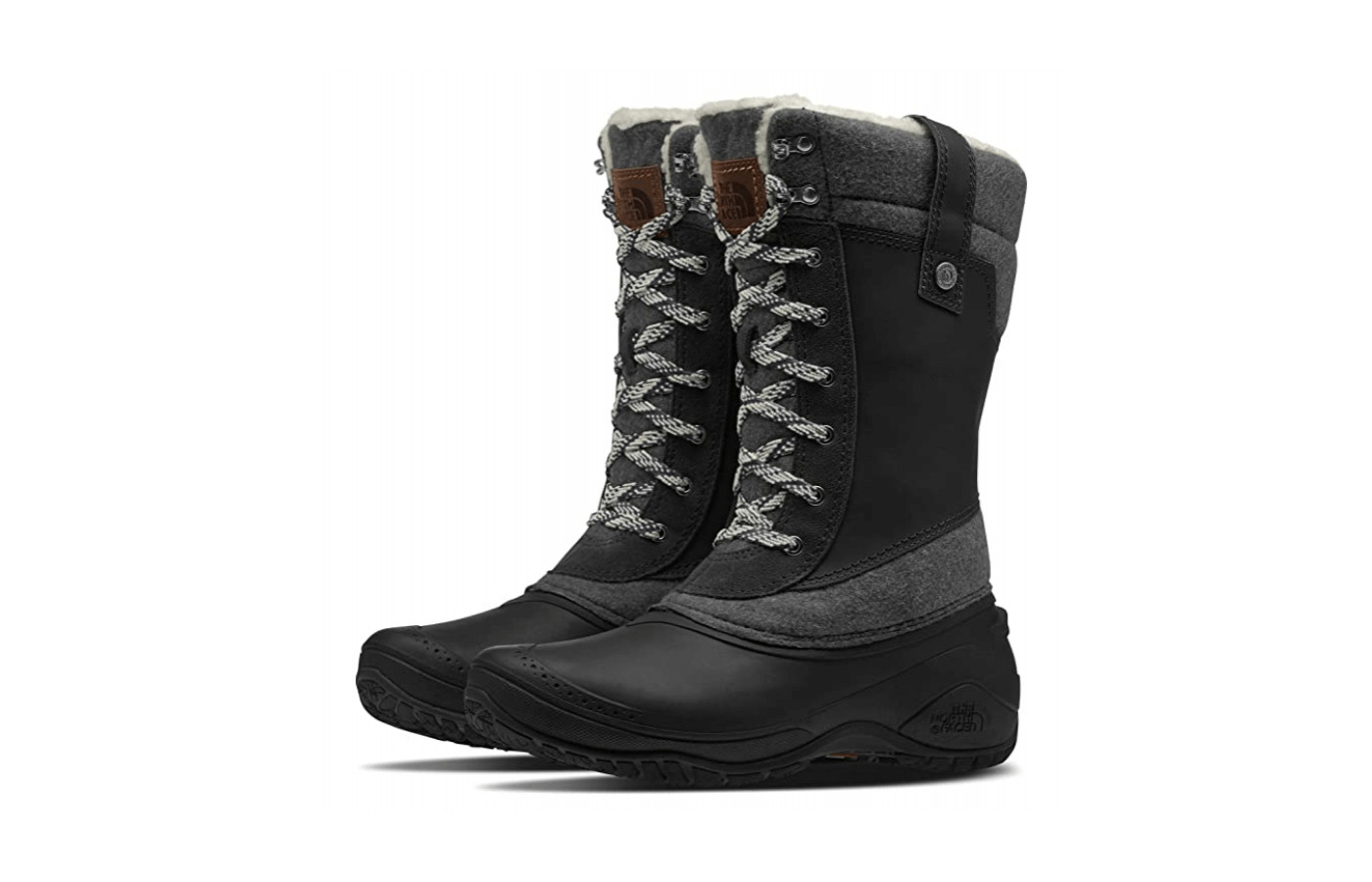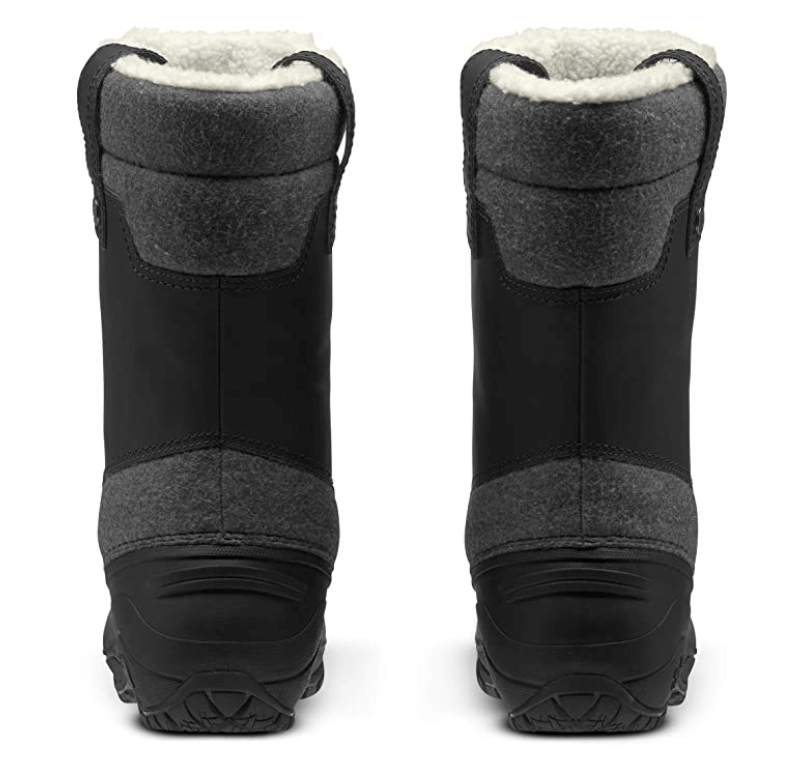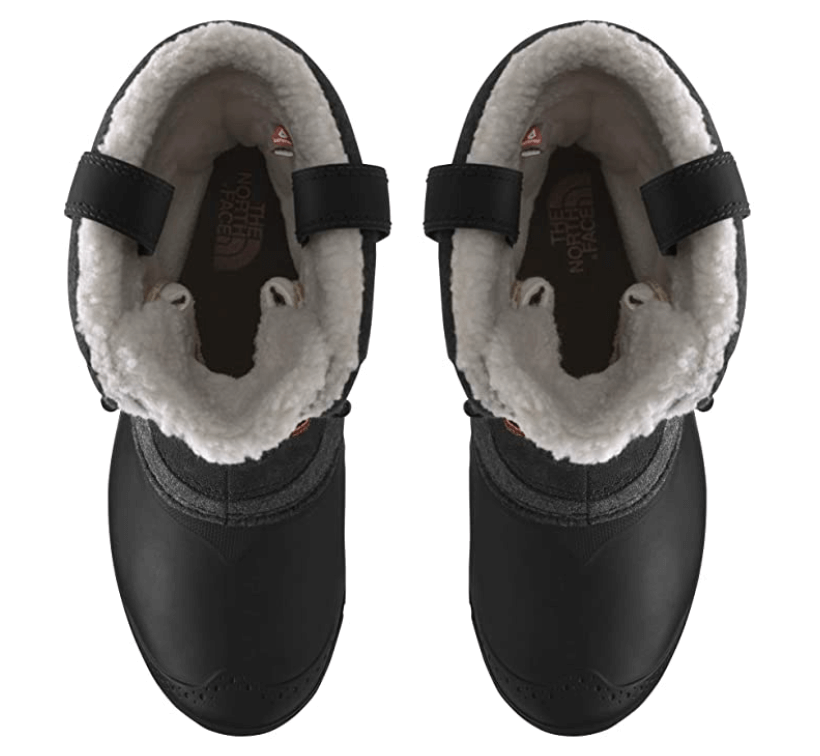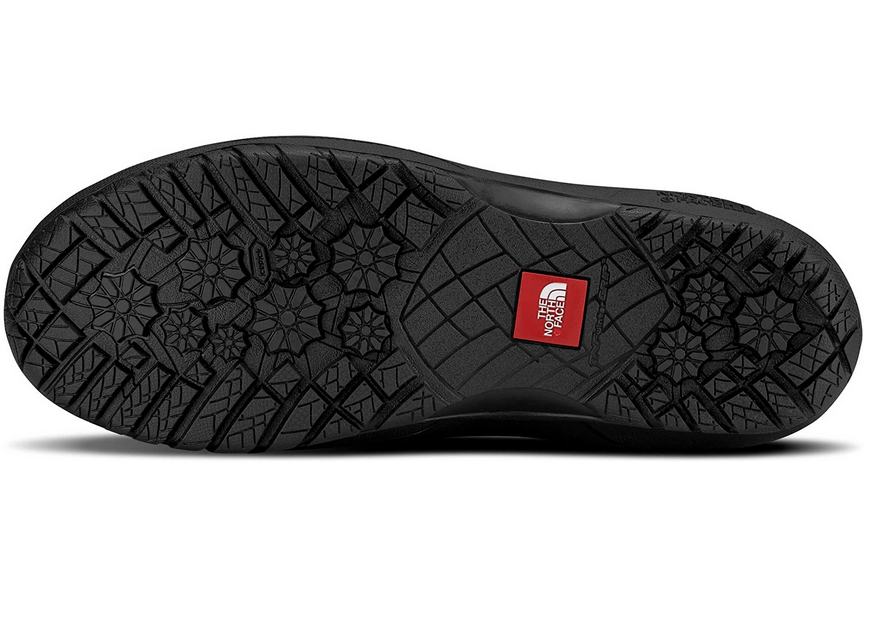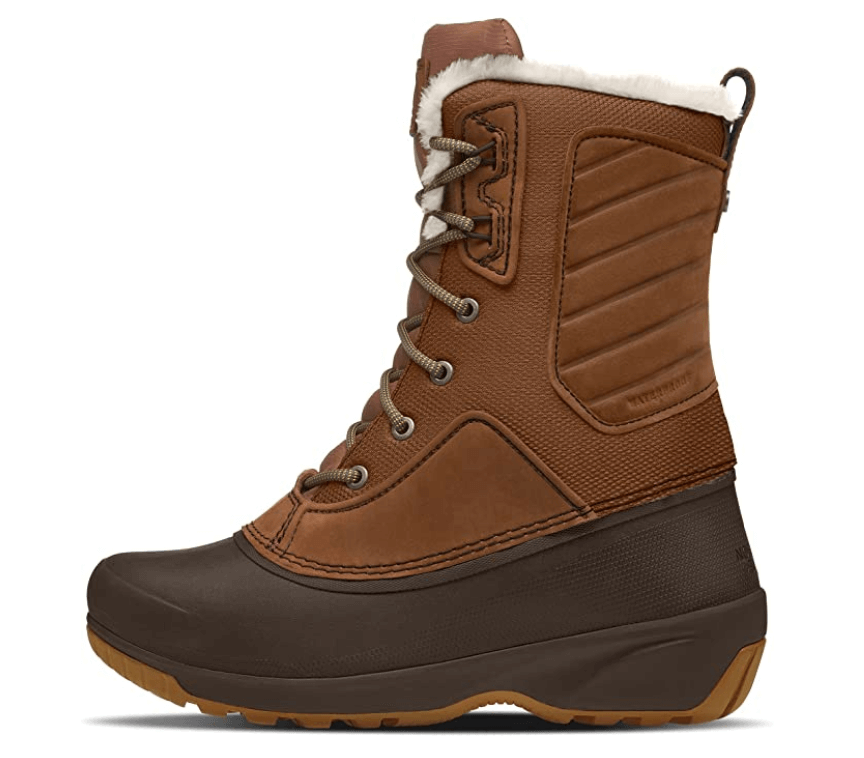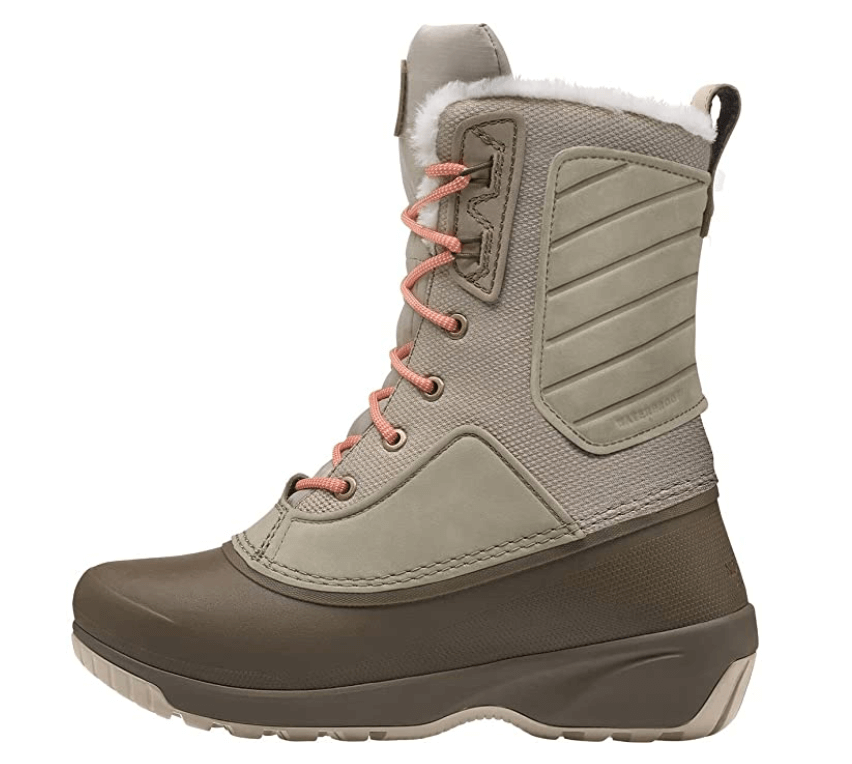 Our Conclusion
The North Face always impresses with its range of
winter boots
, and The North Face Women's Shellista IV Mid snow boot is no different. Where functionality meets style, you know you're going to feel good and look good on your travels this winter.
Comfort is obviously at the forefront of this North Face winter boot, but never at the cost of style. Standing out with a super soft and warm faux fur inner means your feet stay as warm as if you were wearing a hot water bottle.
What's more, with a mid-calf construction and moisture repelling exterior, you'll have no trouble with deep snow. Despite its sturdy design, this boot is relatively lightweight and less bulky than others on the market.
Pros & Cons
Traction not suitable for technical activities
Key Features
Key Features
Design
You have to bear in mind here that you are not buying a
hiking boot
to take you up mountains and over rocks, but an everyday winter boot that gets you safely and comfortably from A to B.
The North Face Women's Shellista IV will take you where you need to go due to its trademarked Surface Control rubber outsole that does its best work in winter conditions.
Strolling over snowy pavements, shoveling the driveway, and stomping over wet surfaces is more than easy with these soles.
But the external lugs don't do all that well on heftier, more technical, or icy terrain. Also, packed snow and uneven snow provide some resistance to these boots, threatening the stability.
But like I said, these are more good-looking, pottering around town or over mild trails kind of boots. In which case, you'll have minor issues.
Because the Shellista IV's exterior is made from full-grain leather and ballistic nylon plus a seam-sealed construction, they are a solid barrier between the wet snow and your nice dry feet.
In addition, the patchwork full-grain leather and nylon provide plenty of lateral support for your feet and ankles. What's more, the 2-inch thick rubber sole ensures the right amount of distance between your feet and the ground.
Lastly, despite their mid-height and sturdy nature, the Shellista IV is surprisingly easy to get on and off.
Comfort
As I've already mentioned, the North FACE Shellista IV excels in the comfort arena. With a molded-EVA midsole that provides lightweight yet superior insulation and support, plus a super plush interior liner, your feet will be nothing but warm and cozy this winter.
I also really like how the upper is stable enough for everyday winter activities while providing plenty of flexibility, so you don't feel too restricted on the move. Superb arch support also comes from the molded Ortholite Sockliner; however, it is thinner than other winter boots.
The fit of these boots seems pretty spot on, and I've not seen any complaints regarding the size. For example, the toe box comes with a good, average size to suit most feet. But if your feet are on the narrower side, opt for thicker socks. On the other hand, if you like to wear a super thick winter sock, go up half a size.
You could seriously spend all day in these boots every winter and never have any issues.
Materials
As with every other North Face winter boots in their line-up, the materials are really what makes this North Face boot. Starting with 200 grams of Heatseeker™ Eco Pro polyester insulation means your feet will stay warm even in the coldest conditions. In addition, because 85% of this polyester is recycled, it shows The North Face's commitment to sustainability.
Combine this with a padded ripstop tongue and faux fur collar for extra warmth and a touch of style.
Ensuring your feet stay dry and your boots last is also easy with the combination of waterproof, full-grain leather, and ballistic nylon for the upper.
Adding an injection-moulded, waterproof TPR shell also means there'll be no tears over soaking wet socks. The Surface ControlTM rubber outsole also keeps you from slipping on your bum in most winter weather.
Durability
I'll be surprised if you have any issues at all with The North Face Shellista IV
snow boot
. Sporting incredibly high-quality and naturally durable materials like ballistic nylon and full-grain leather mean these boots are bound to last you.
Full-grain leather is considered a highly porous composition with the most robust fiber strength of all leathers, whereas the ballistic nylon runs over an incredibly durable 1000d denier.
These materials provide military-grade protection in what looks like pretty stylish winter boots.
Comparison to Similar Winter Boots
If you're still undecided, there are some fantastic winter boots on the market right now. For example, you can also look and feel good this winter with the
SOREL Caribou Winter Boot
.
With a cozy and stylish design that keeps you toasty and dry even in the harsh cold of winter, it's a great option and very similar to the Shellista IV. However, again like the Shellista IV, the traction of the Caribou winter boot is excellent for everyday winter wear but not suited for icy conditions.
Although both the Caribou and Shellista IV provide excellent warmth and weather resistance for most weather, you could try out the Baffin Impact if you need something hardy for icy weather conditions.
Boasting an 8-layer foam and polyester lining, this boot is ideal for outdoor use and minus temperatures. Although an excellently functional boot, it's not quite as stylish as the Shellista IV.
Lastly, for those needing supreme grip to take them over unstable and deep snow, the
Salomon X Ultra Winter
is an outstanding option. Its superbly grippy winter rubber compounds make this a dedicated hiker for ice and deep snow.
The X Ultra Winter also boasts plenty of warmth, comfort, and weather resistance but with the flexibility of a trail runner. Again, these are not the most stylish of boots but are perfect if you're looking for something with a hiker's capabilities.
Verdict
You'll find it hard to find a more practical, warm, and weather-resistant winter icon where comfort and style are concerned.

Although other ranges may beat the traction, you can't go wrong with this boot for everyday winter use and groomed hiking trails.

With guaranteed all-day comfort and superb durability, these boots are certainly worth their price tag.
Subscribe to our Newsletter