SOREL Snow Angel Boot
SOREL let you look and feel great this winter with their SOREL Snow Angel boot. Even the most brutal winters won't faze you with this SOREL boot's cozy, stylish, and weather resistance features.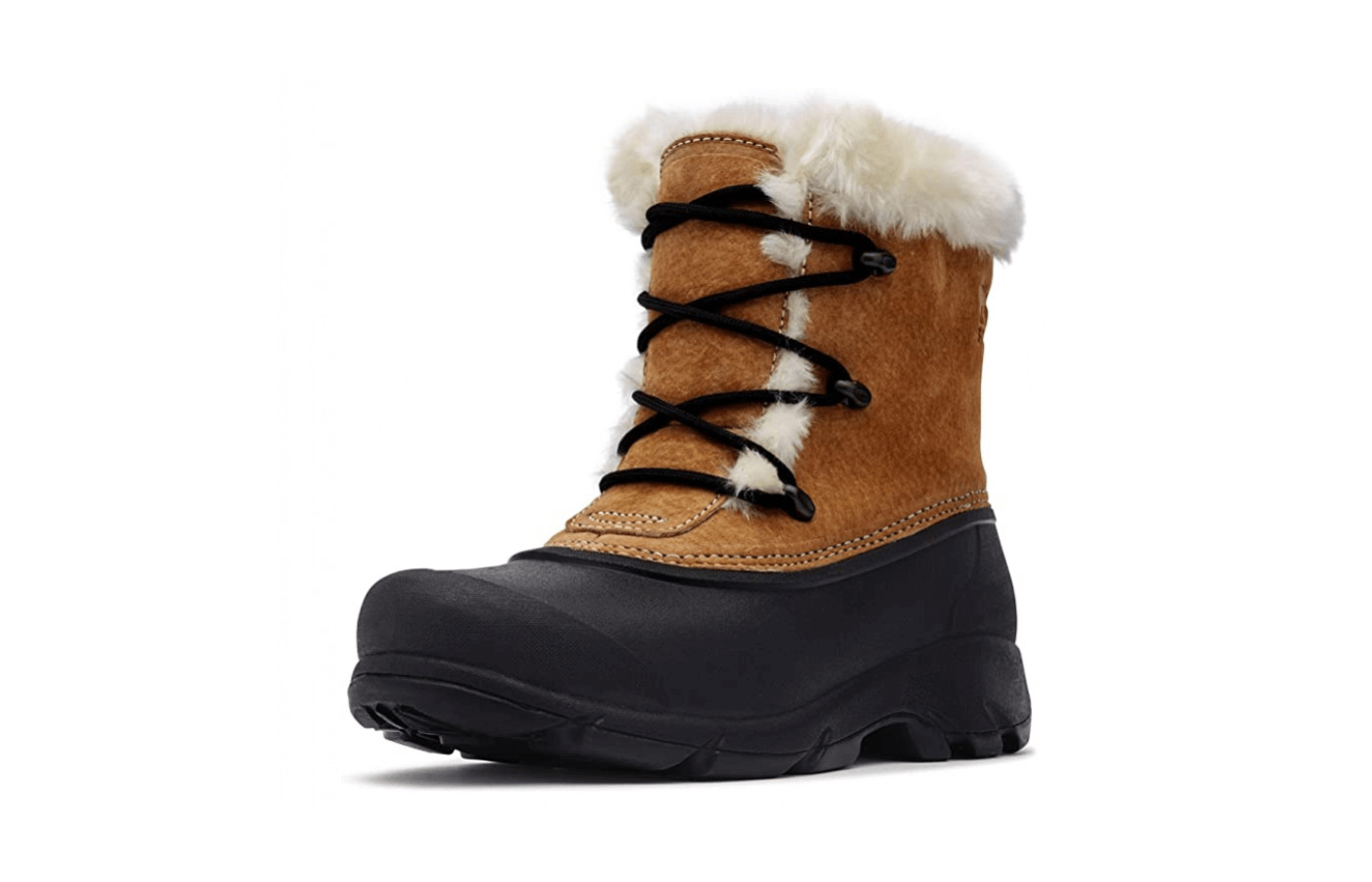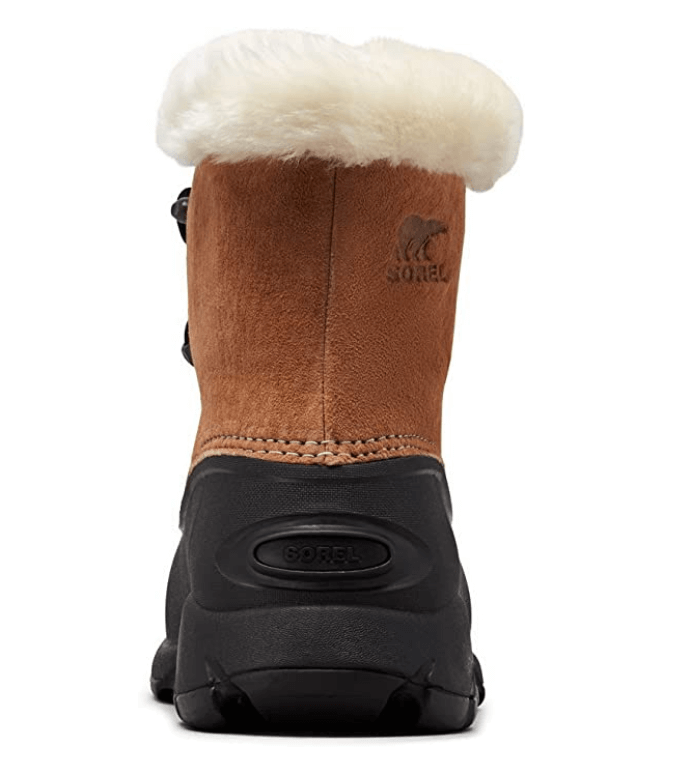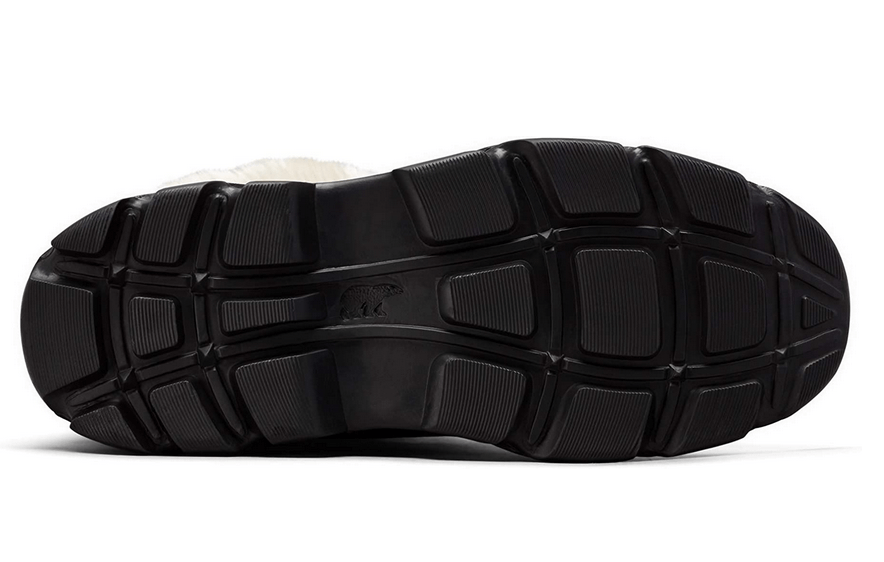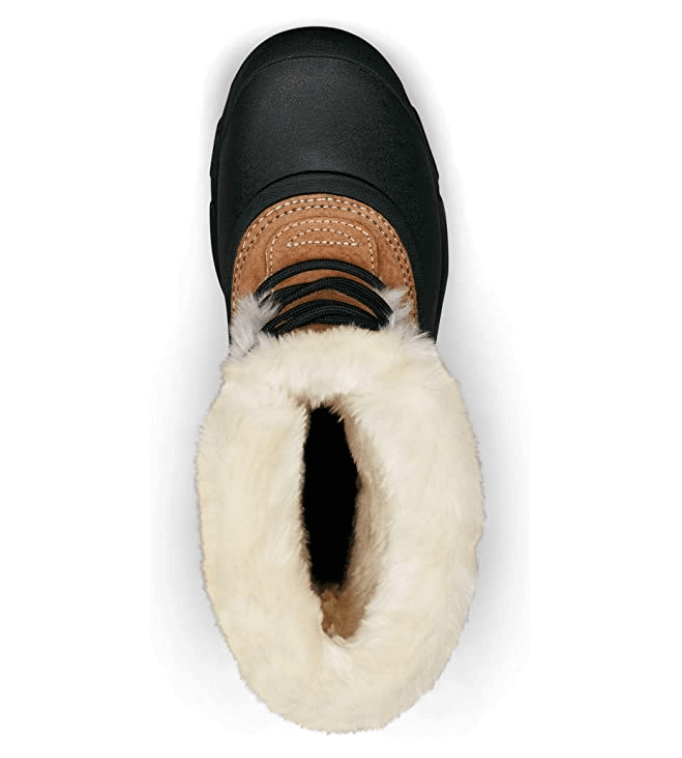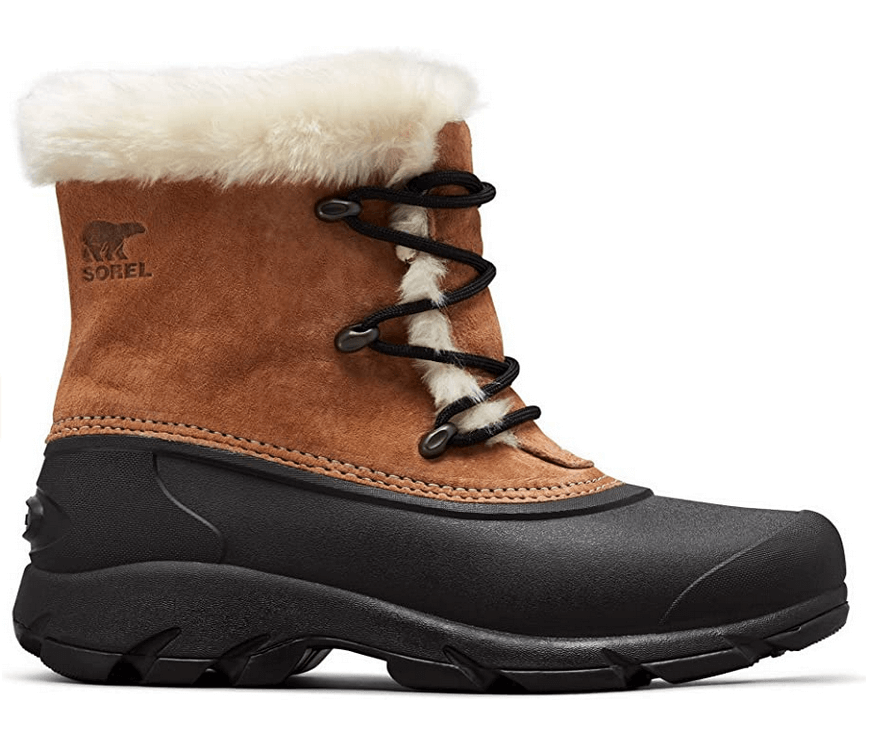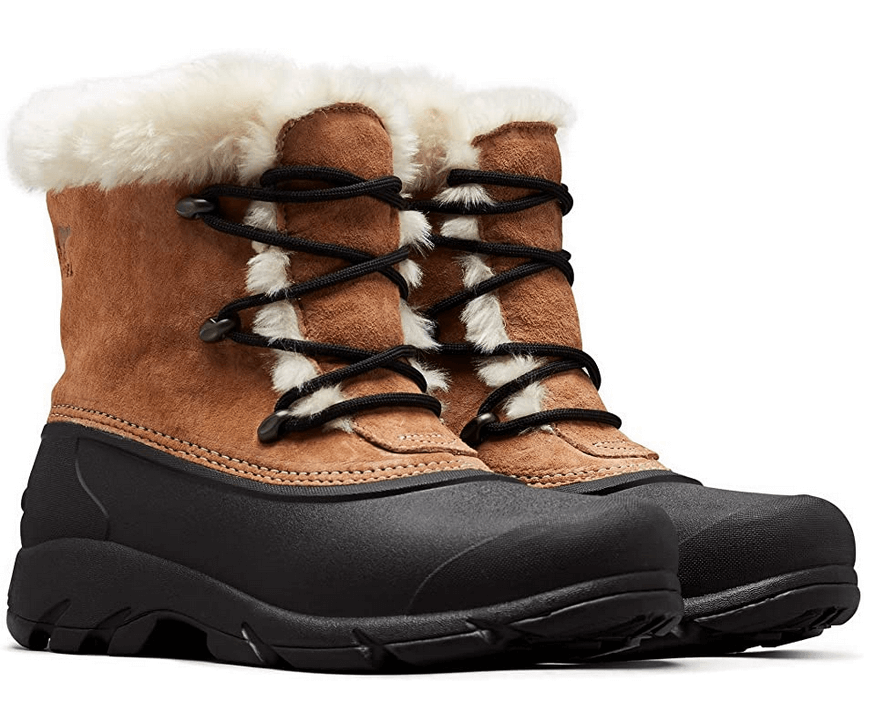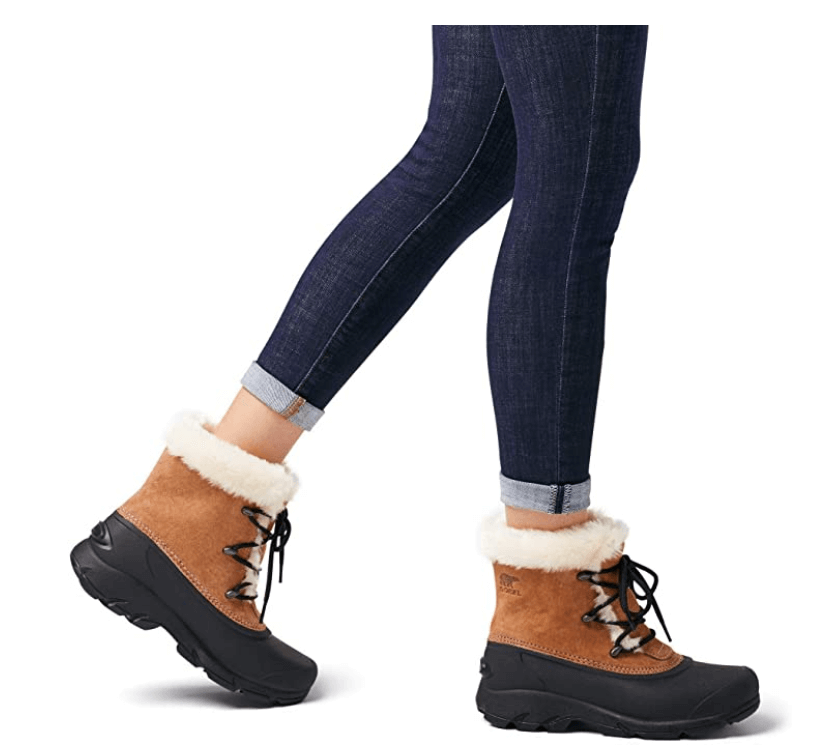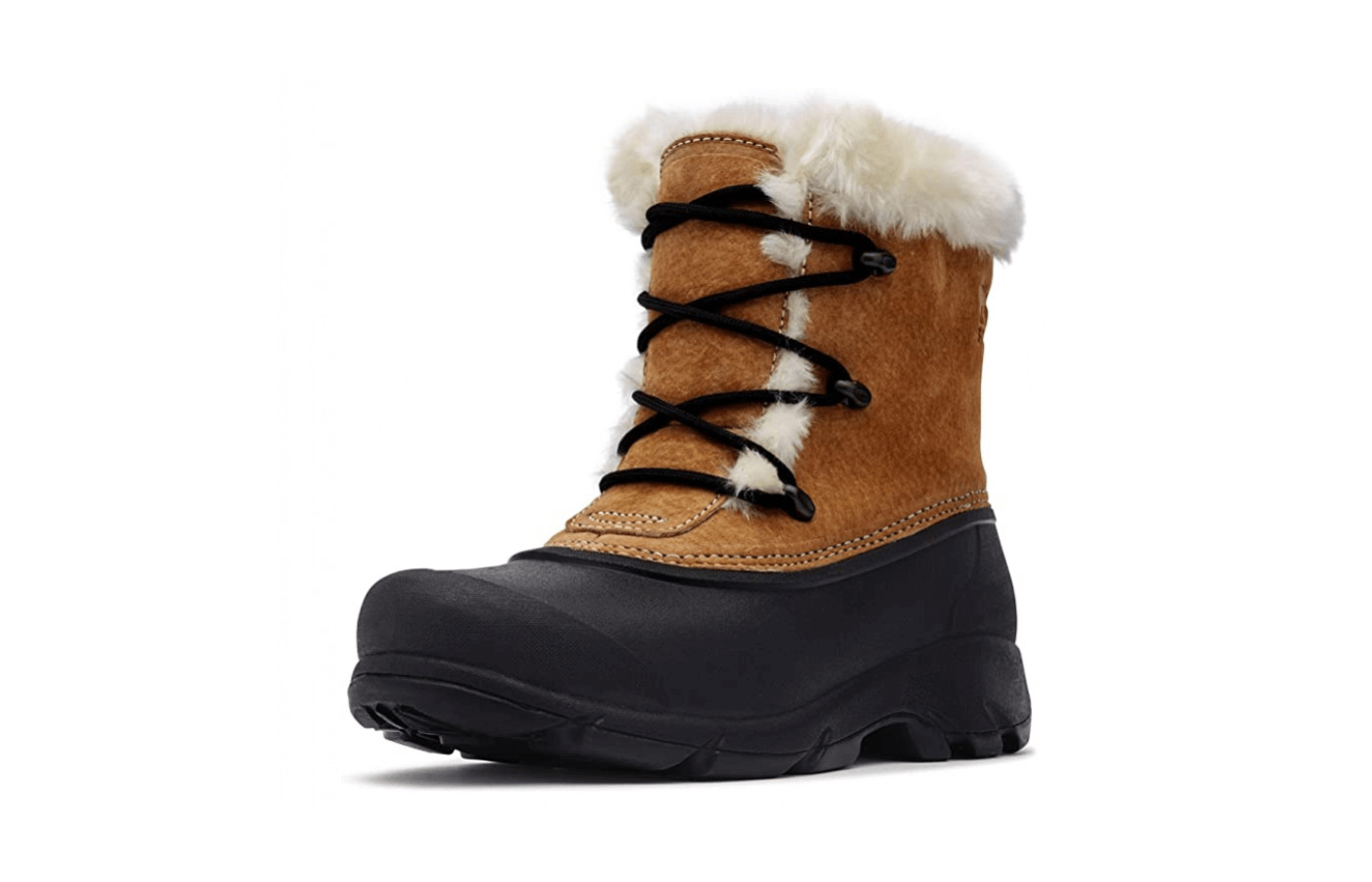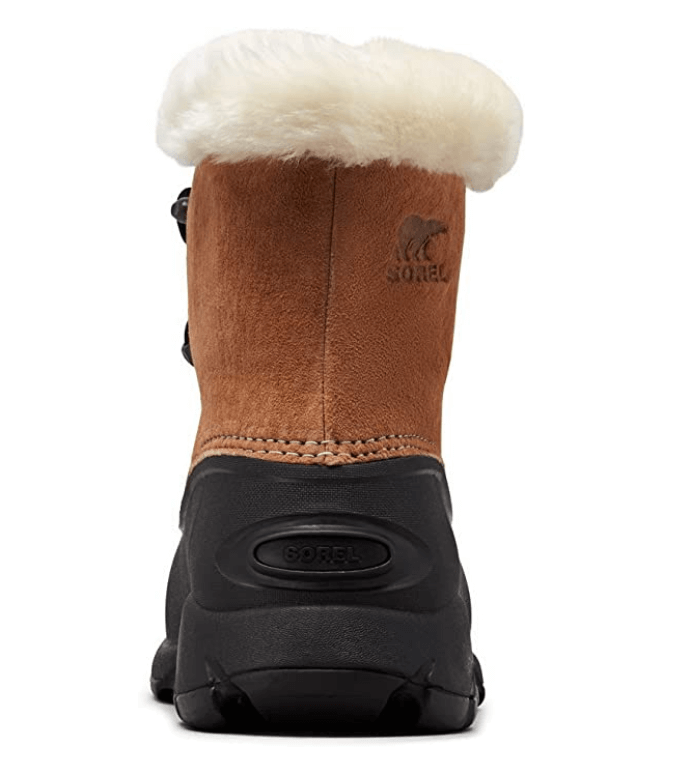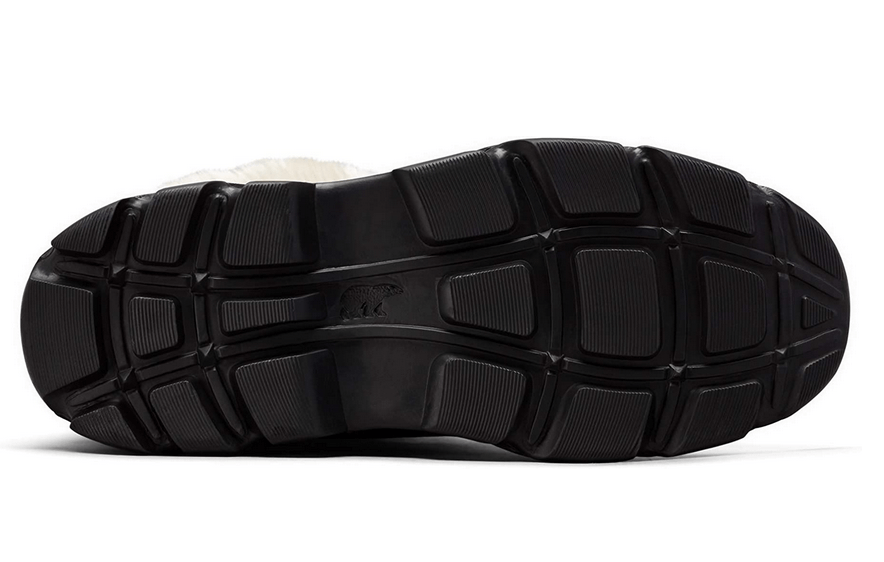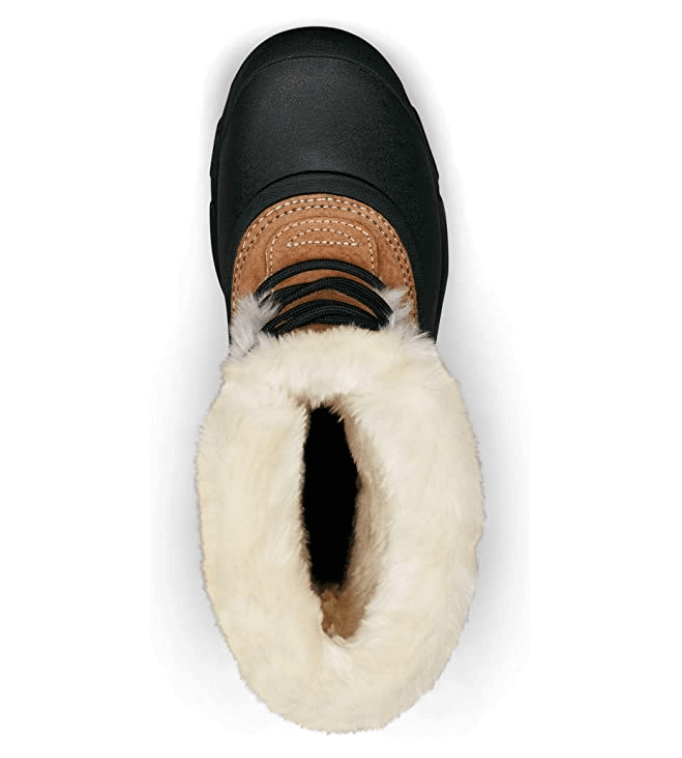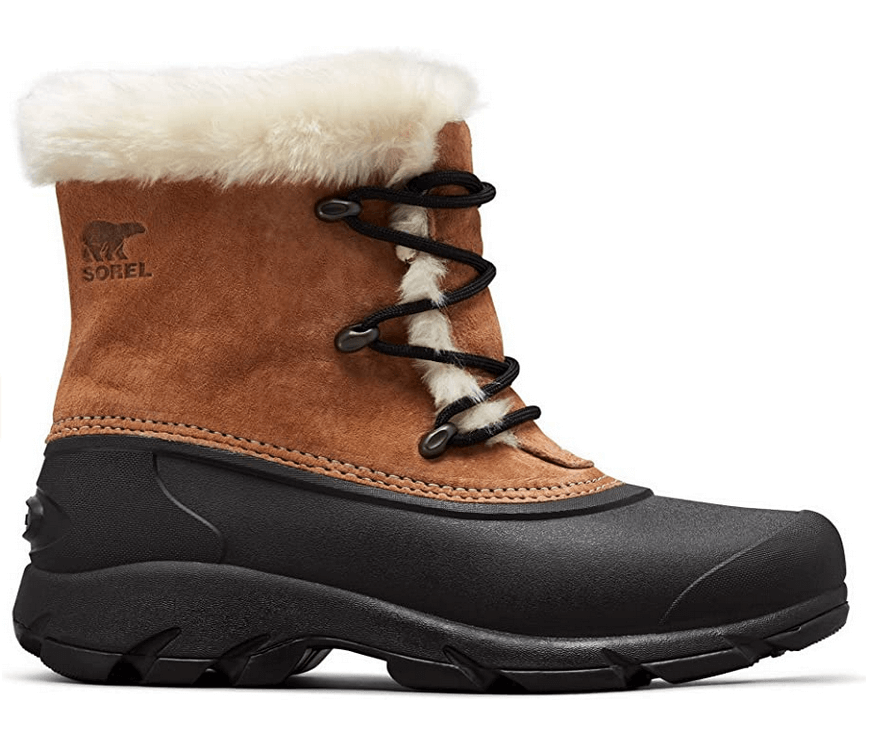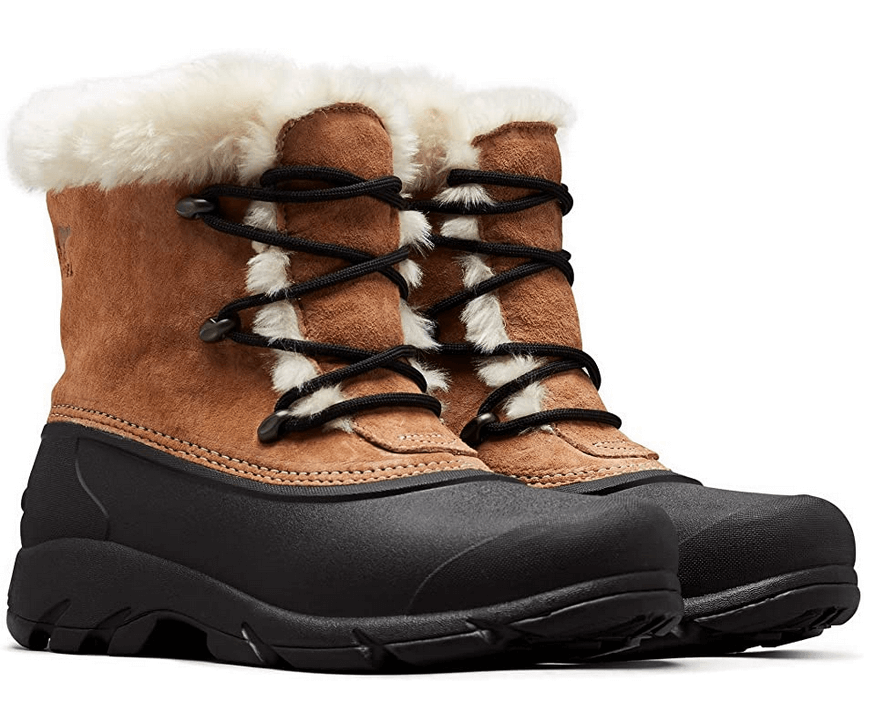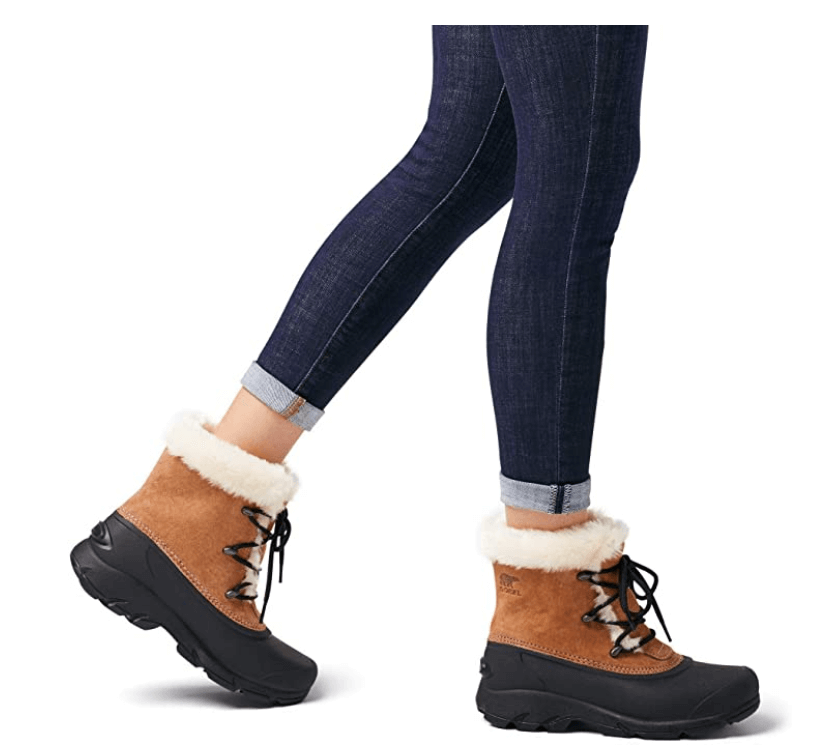 Our Conclusion
Just like the rest of their winter boot line-up, combining style with functionality means the SOREL Snow Angel boot is a popular choice among winter hikers and snow lovers alike. But that's not surprising as the Snow Angel features weather resistance, warmth, and traction for most weather conditions.
200 grams of insulation, a waterproof suede upper, and injection molded waterproof thermal rubber shell means the Snow Angel is a winter boot that's plenty warm and weatherproof.
In addition, robust, multi-directional lug outsoles ensure enhanced traction for use on most terrains. This combination makes these the perfect
winter boots
for hiking in snow, shoveling the driveway or just walking around town.
Pros & Cons
Snug fit may be too snug for some
Too chunky for hiking over long-distance walks
Key Features
Key Features
Design
SOREL usually has a boot for you when you need superior warmth and weather protection for snowy days and icy hikes. Hence, the SOREL Snow Angel boot does its best work in freezing climates. The robust rubber outsole comprises multi-directional lugs that provide superb traction for most terrains.
So, although you could use these for winter hiking, their best and intended use is for heavy snow and slippery conditions. However, boasting a fairly lightweight design means you can use these women's winter boots for casual wear or more extended hikes through snow.
Hiking in heavy snow is easy due to the
waterproof
suede upper and injection-moulded waterproof rubber shell that provides full snow-proof protection even on the move.
In addition, the Snow Angel is super warm and snow-proof, withstanding temperatures up to -25 degrees. But they might not do the job for what feels like bottomless snow.
But all you need is
Smartwool socks
and some gaiters for intense snow. Although it's worth noting that SOREL laces and zippers are usually not waterproof, it would usually take a lot of snow submersion for your feet to become wet.
Comfort
There's a reason SOREL winter boots are so popular; they provide supreme comfort for those times when you really need them. For example, the microfleece lining of the SOREL Snow Angel boot plus 200 grams of vital winter insulation creates all the warmth and coziness you need for up to -25 degrees.
Adding a removable EVA footbed also creates extra stability and shock absorption for rocks and stones hiding under the deep snow. Being able to remove your footbed also means you can air out your boots to stop stinky feet syndrome.
With ample cushioning, a soft and supple liner and plenty of warmth and weather resistance, you'll have all the comfort you need for all day long winter wear.
Boasting a true to size fit also makes it easy to find the most comfortable fit. Combining a snug fit also creates extra security.
There's just enough room in the toe box, but this may not be enough for those that like a little extra wiggle room or a thick pair of winter socks. In this case, you may want to go half a size higher.
Materials
SOREL never disappoint with their innovative and well-thought-out materials. Using a waterproof suede upper means these winter boots not only look great but function as they should with a naturally waterproof and resilient nature.
Keeping toasty warm in the snow is easy due to hefty insulation, a micro-fleece lining, and a faux fur collar. Even better, keeping dry and upright is never a problem with an injection molded waterproof thermal rubber shell and multi-directional lug outsole combo.
Durability
SOREL never disappoints with the robust and durable construction of their outdoor shoes. You only need to look at this winter boot to know that the SOREL Angel Snow Boot is both well-made and high quality.
But it's not only the construction that makes this boot iconic. Combining an extreme rubber outsole and supreme suede leather uppers means your winter boots will last and last you through multiple winters.
Both materials are naturally hard-wearing and promise to look after your feet and boots for a long time.
Comparison to Similar Winter Boots
There's no doubt that the SOREL Angel Snow boots are classic snow boots that are pretty darn hard to beat, whether that's for extreme comfort levels, weather resistance, warmth, or undeniable style.
But the
UGG Adirondack III Chestnut snow boot
is also an epic option for those that need breathability plus weather resistance. Although more expensive than the Angel Snow boot, the style and functionality they provide are entirely worth it.
Not only do these women's après-ski boots UGG boots look great, but they also perform exceptionally well due to the Spider Rubber lugged outsole keeps. Even with a Vent® waterproof and breathable membrane, these boots let stay warm even at -32 degrees.
If you still want to stay warm and dry without the UGG or SOREL price tag, why not try out the
Columbia Ice Maiden II
snow boot. All-day comfort is possible through the Techlite lightweight midsole, supreme cushioning, and high energy return. Staying on your feet is also possible with the grippy Omni-Grip advanced traction.
Although staying warm and dry is possible due to the waterproof leather, 200g of insulation and textile upper, online reviewers seem to have issues with the lack of waterproofness. But really, that's to be expected with the budget price.
So if you're looking for a budget winter boot and don't plan on deep snow walks, then you should have no problem with the Ice Maiden II.
Verdict
Staying secure, cozy and dry this winter is absolutely possible with the features of the SNOW Angel Snow boot. Boasting a solid construction and naturally durable materials means that even though SOREL boots come at a mid-range price tag, they provide top-range durability.

Perfectly robust multi-direction rubber lugs keep you safe from slips and trips without ever sacrificing style. As a classic, everyday use snow boot, the Angel Snow boot is pretty hard to beat.
Subscribe to our Newsletter