Sorel Lennox Lace Boot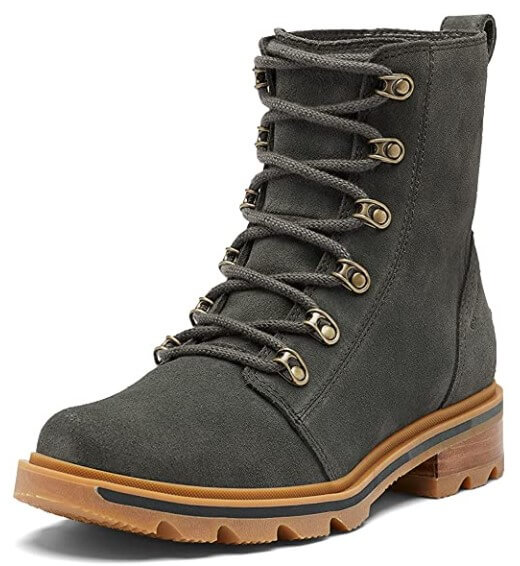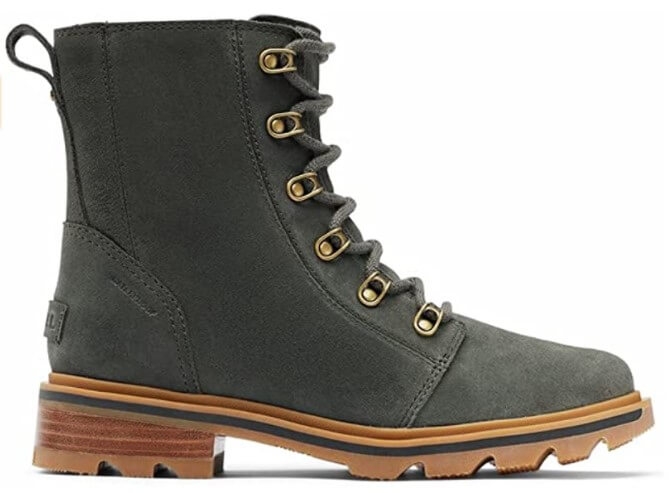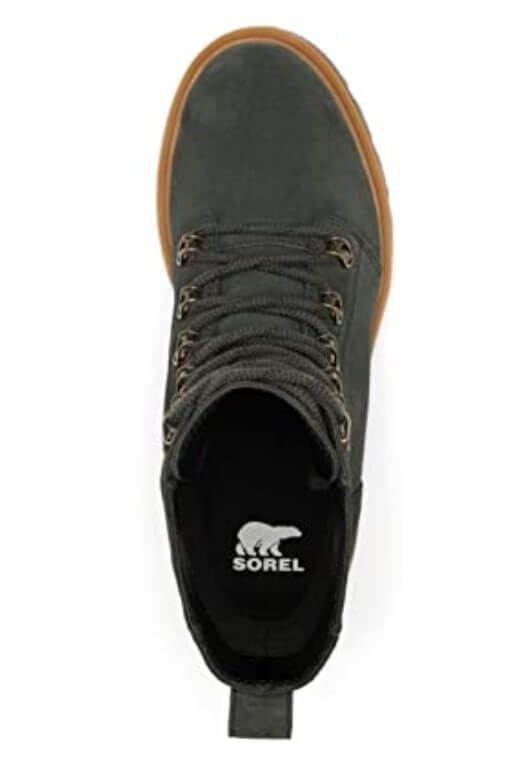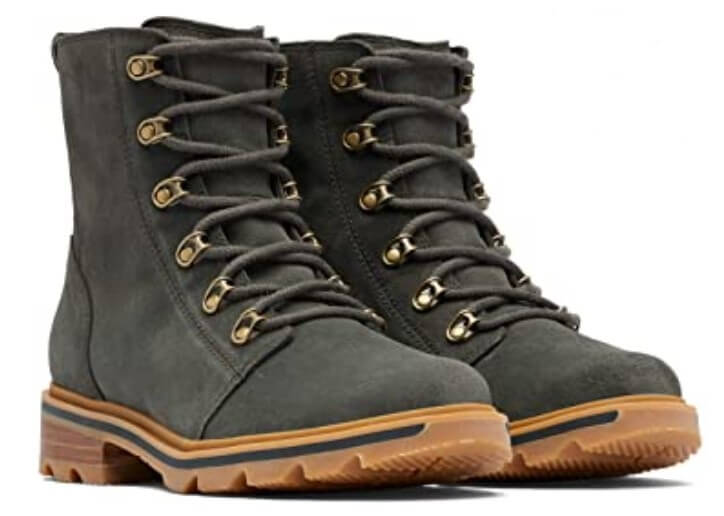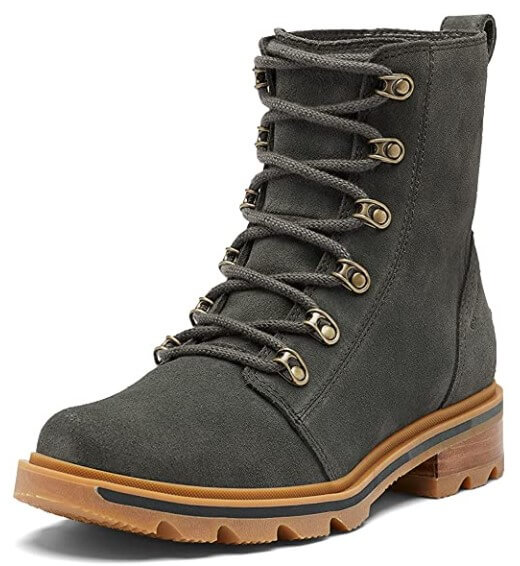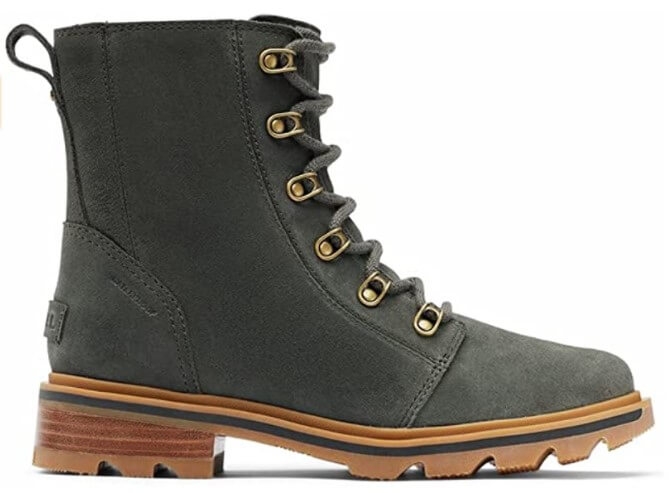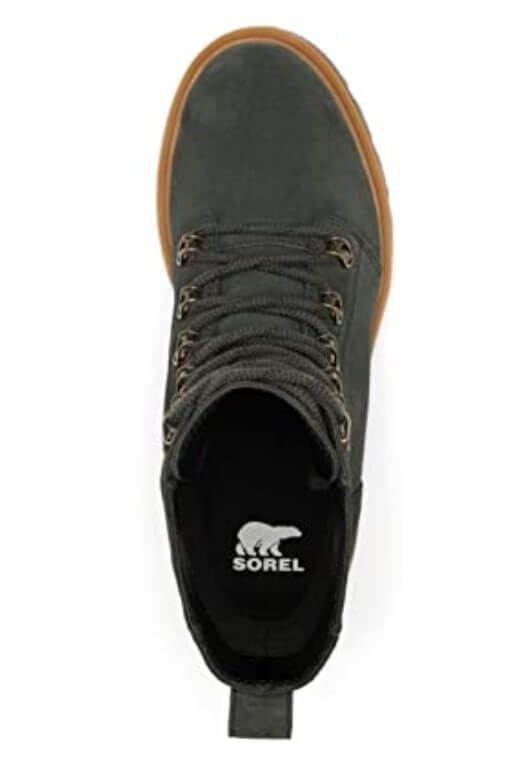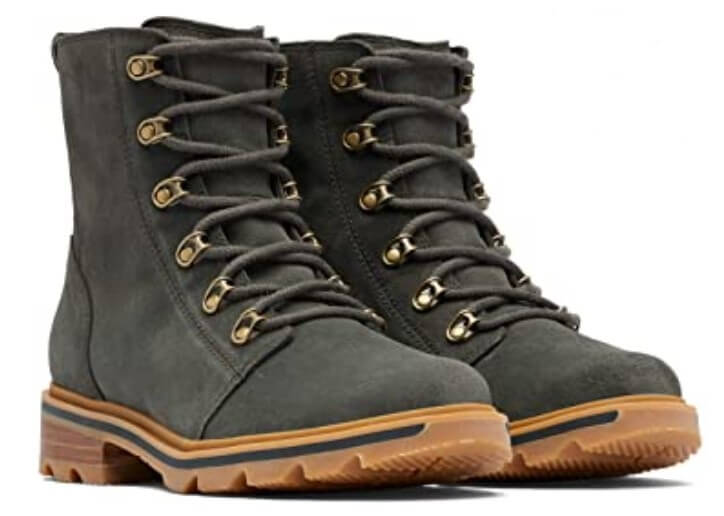 Our Conclusion
Who doesn't love a city break or a shopping trip to your favorite hot spot to spend money you know you haven't got? I most certainly do, but I find it strenuous on my feet; the pounding of the pavement takes its toll, and you tend to forget just how many miles you can rack up on those types of days out/trips away.

It's super important to get yourself a pair of shoes that will give you the comfort you need and will be versatile enough that they look good with any outfit.

Meet the Sorel Lennox Lace Boot, a trendy boot benefiting from waterproof full-grain leather, a comfortable EVA footbed, and a rubber outsole for superb traction. This boot is a cracking option for that city break, and with a trendy outset, they can pair with almost any day outfit and see you through to your laid-back dinner settings.

These beauty boots can fit on the narrow side, so that may be something you want to keep in mind, but other than that, they offer a great number of features and look the part.
Pros & Cons
Can fit on the narrow side
Key Features
Design
The Sorel Lennox Lace Boot is attractive-looking, made from full-grain waterproof leather. They are the perfect choice for jeans, dresses, or skirts, and you could wear them day in day out and still get superior comfort.

The full-grain leather is a wonderful material, offering both flexibility and breathability; it looks beautiful when new and worn and is a durable material that will last a long time. The rubber outsole provides excellent traction and offers a nice 1.5-inch height giving the leg that extended look, which also works well with the longer shaft that these boots have.

The 6-inch shaft is ideal for keeping that bit more warmth in and looks great with jeans tucked in or a cute pair of tights.

I particularly like the lacing system as it gives that slight amount more detail to the boots and gives you that more stable feeling. The almond toe box is more modern and gives your toes enough room to move without looking too 'boxy.'

The EVA midsole is perfect for that ample cushioning that you desperately need when you are on your feet all day, and combined with the molded PU-like EVA footbed, you cannot go wrong. These boots also have the benefit of a pull tag at the top of the shaft to help with an easy on/off, making them nice and time-saving when you're in a rush.
Comfort
These boots are nothing if not comfortable, boasting a molded PU-like EVA footbed and an EVA midsole; they offer extreme comfort and will happily give your feet the cushioned support they require to last all day.
The materials that
Sorel
use are meant to provide comfort and movement. Leather is an exceptionally great material for providing comfort; it's soft and breathable but extremely durable. It also benefits from being appealing when it's brand new or after years of wear.
Cost vs. Value
The Sorel Lennox is expensive, there is no getting away from it, and it is one of those "rip off the band-aid" moments when you click the buy button, BUT you won't be disappointed with their longevity.

They are undoubtedly an investment boot; their versatility ultimately makes their high price seem worth it. They are classical, effortless boots that use only the best quality and have excellent durability.
Verdict
The Sorel Lennox Lace boot is an excellent option for a day-to-day casual boot, and it delivers comfort, durability, versatility, and support. There isn't a significant number of cons to these boots bar their narrow fitting and expense. They would be the ideal
boot to pair with jeans
, skirts, days dresses and will last you years.
Comparison to Previous Models
If you're just not that keen on this particular boot, then don't panic; there are plenty of options available on the market to suit everyone's specifications. I've completed some further research and taken a look at two alternative options that I think are just as nice as the Lennox Lace Boot.
Below you have another lace option and a zip option should that be more to your taste. Take a look;
Sam Edelman Hilary - A beautiful and effortless showstopper, the Hilary boot is made with distressed leather for that stylish look and they benefit from a cushioned footbed giving you a heavenly stride, every stride.
The side zip is perfect for ease, and these boots are more definitely an excellent option for plenty of outfits. Priced lower than the Sorel Lennox Lace boots, they are worth a look.
Seychelles Irresistible - Another beautiful lace boot option, the Seychelles Irresistible boots are delectable to look at and to wear; they boast a combat style and come in either luxury leather or suede, the block heel is great as it provides both stability and combined with the outsole, is the perfect traction to keep you upright.
These boots rest slightly above the Hilary boots on price, but they are worth a look.
Subscribe to our Newsletter