Sorel Kinetic Impact Lace Sneakers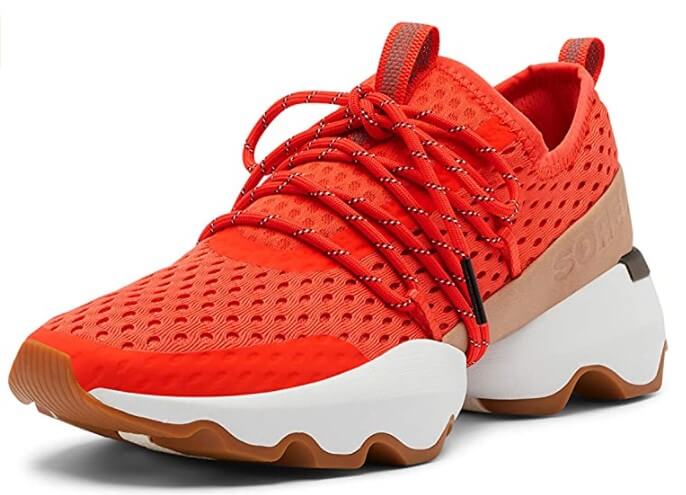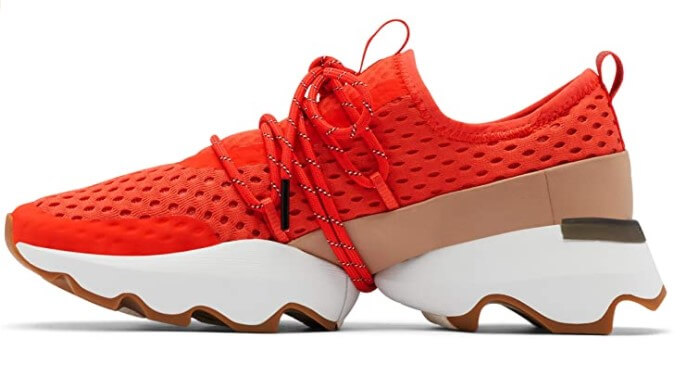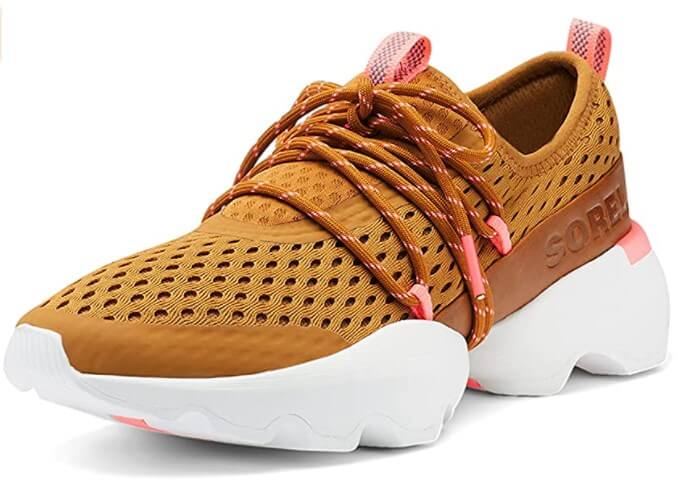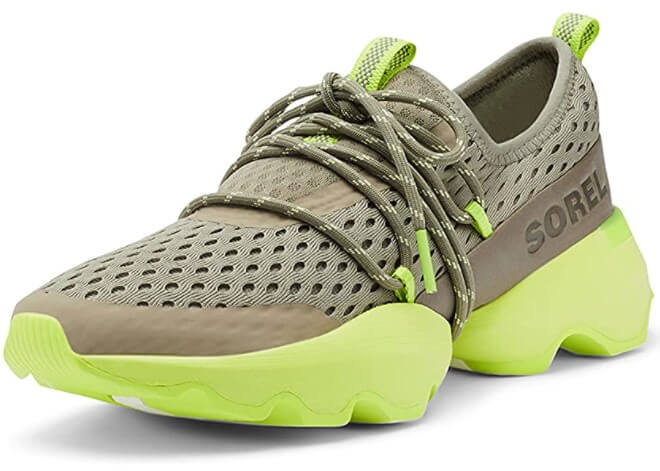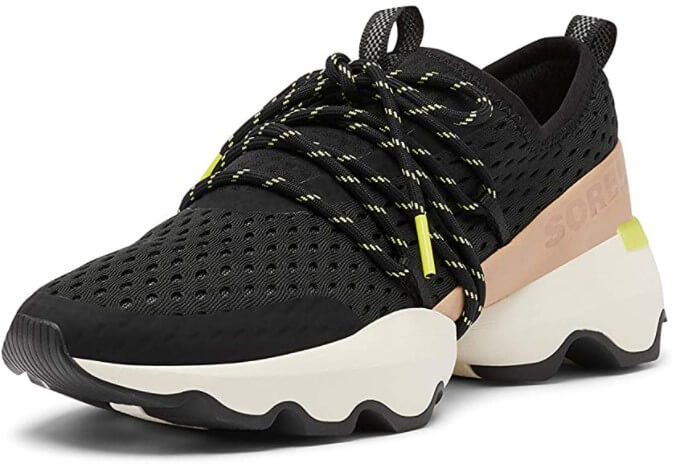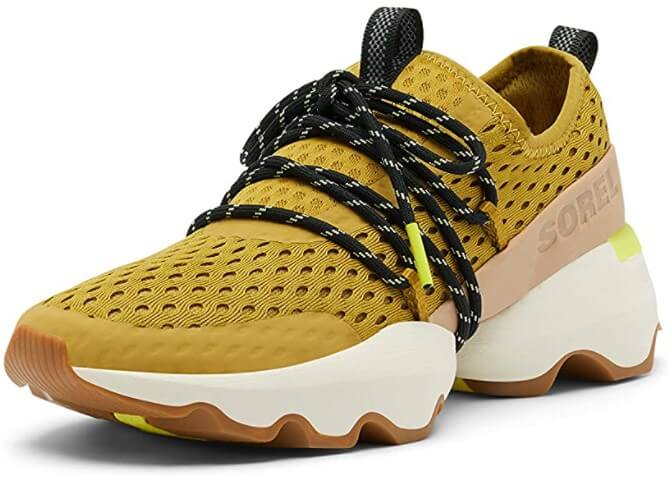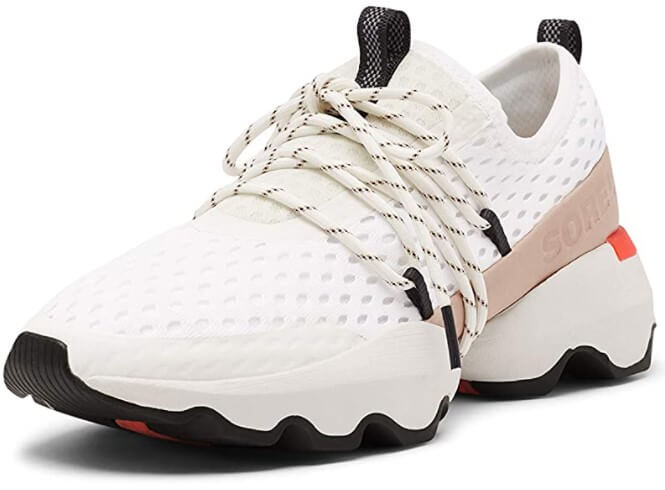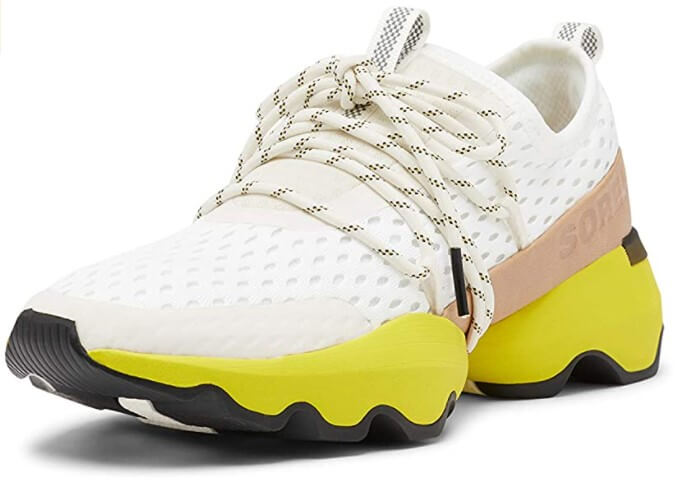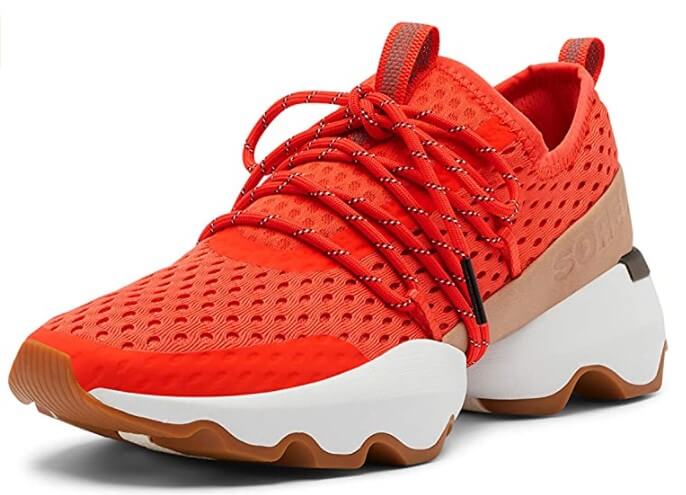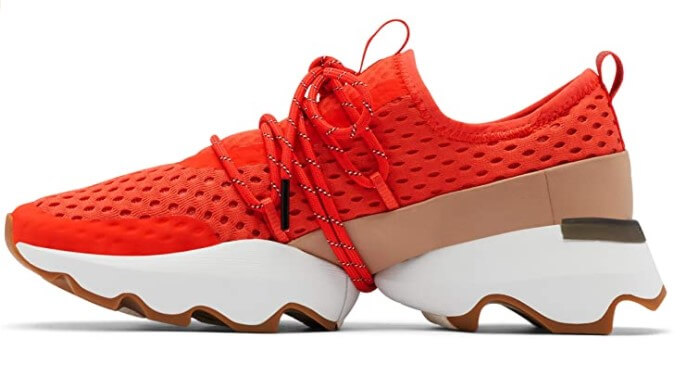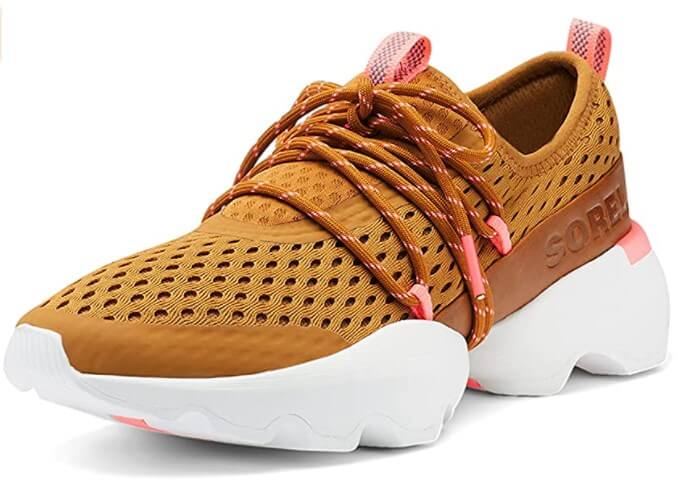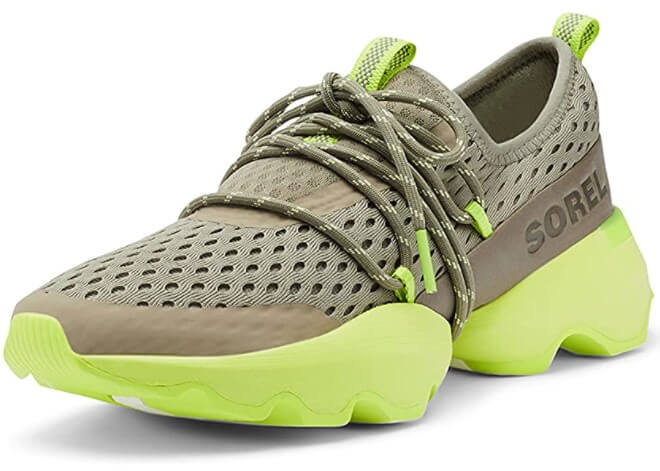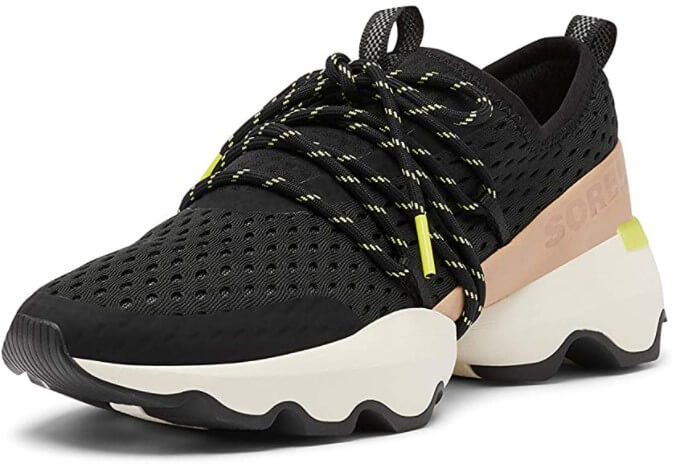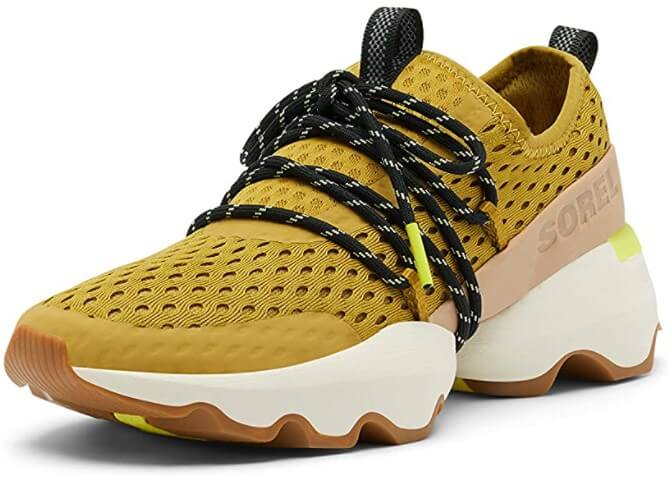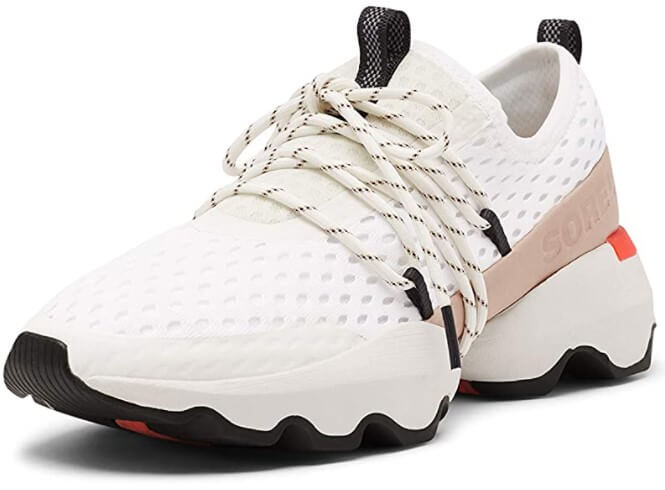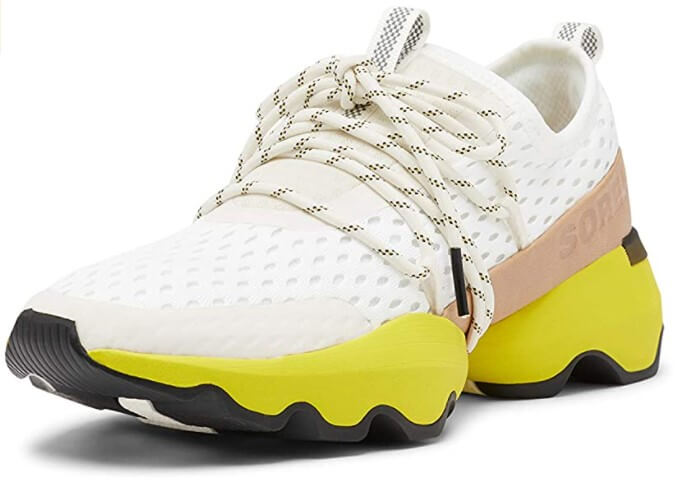 Our Conclusion
Have you ever looked at a pair of sneakers and thought, 'I desperately have to have those', well if not, then get ready because you're about to. The Sorel Kinetic Impact Sneaker is an absolute beauty.
Offering an aesthetic that is sure to increase the level of any outfit you chose to wear them with, they also benefit from a two-pod sole design. These chunky, funky, and eccentric shoes are lightweight, breathable, and exactly the type of uplifting footwear that is storming the market in 2021.
These
fashionable sneakers
are not only stylish but they offer mile after mile of comfort.
Key Features
Comfort
The Sorel Kinetic Impact Lace Trainer offers a considerable amount of comfort, the EVA footbed is ideal for cushioning and will give your feet that bounce back feel after every stride, meaning you can
walk for longer
.
The rubber outsole is a nice chunky amount of material which, again, provides an ample amount of cushion for comfort whilst you make contact with the ground below. The materials used by Sorel on this shoe increase not just the airflow but allow the foot to have considerable movement and flexibility.
The mesh uppers are the perfect material for when your feet are beginning to sweat and are begging for that little bit more air, however, a few customers have noted that the mesh material is so lightweight and thin that it wears away too easily with use, something that can put these shoes at a disadvantage.
Design
There is no denying that Sorel Kinetic Impact Lace trainers are absolutely gorgeous looking trainers, they ooze style and are super versatile. The distinctive features that the Kinetic Impact Lace trainers have are total selling points, especially the tread design and two-pod sole really do add that eye-catching appeal.

The lightweight, breathable mesh is a well sought after material for trainers as it offers a flexible and moveable trainer construction for the foot to move around in, but, yes there is a but, there has been a few customers that have mentioned that the mesh material is slightly too thin and wears away easily, food for thought.

The pigskin top cover offers that little more protection to the back of the foot, reaching around the heel and the molded EVA footbed provides you with further cushioning to help ensure every step is gently absorbed. The Molded BPU-PU wedge is another ideal benefit for cushioning and added shock absorption.

Another bonus of the Sorel Kinetic Impact Lace Trainer is the durability that they have and the traction from the unique sole. The molded rubber outsole with oversized signature Sorel scallops is both aesthetically pleasing and offers stability on both wet and dry surfaces.

Bottom line - the design is extremely pleasing, and if you are a sporty chick with a bit of an edge about you, then there is no reason why you wouldn't be drawn to the Sorel Kinetic Impact Lace Trainer.
Cost vs. Value
The price is average for a pair of stylish, distinctive trainers and many people wouldn't flicker an eyelash at the price of the Sorel Kinetic Impact, it is seriously stylish and versatile giving it further value for money.

The materials that Sorel uses, and the brand itself is of absolute quality, there is no question regarding the decency of the trainers you are looking at and, these days, if you want a pair of unique trainers that will make you stand out from the crowd, then you're looking at a higher price.
Style
I hear the question that may pop into many people's minds, 'but when will I wear them', well the good thing is they are that stylish that you can wear these trainers with your sports gear or your trainers. They will offer a pleasing finish to most outfits.

The responsiveness of these trainers gives you the option of using them for long road walks, hitting the gym, and even going for a gentle jog. The choice is yours, which is the beauty of these trainers, they aren't specifically designated towards one specific preference.
Comparison to Previous Models
Sorel's Kinetic Impact Lace sneakers might not have tickled your fancy perhaps it's a trainer that you just can't see yourself wearing, well if that's the case then don't worry.
Tory Burch Good Luck Trainer - If you want a glamorous pair of trainers then these beauties are well worth a glance. The Tory Burch Good Luck Trainers is super stylish, so if you want to look flawless whilst working out then read on. These trainers have an ergonomic sole, flattering lines, and a deep ankle scoot that helps flatter your leg. Hang onto those leggings though, these shoes are a bit expensive.
Michael Kors Monique Trainer - Now this is a beautiful style trainer, elegant and stylish, this trainer oozes style and at a nice price. Featuring the MK logo across the trainer construction, you're bound to get some serious looks of jealousy wherever you go. This trainer lands in the more casual category rather than a gym trainer.
Subscribe to our Newsletter