How to Be Stylish on a Budget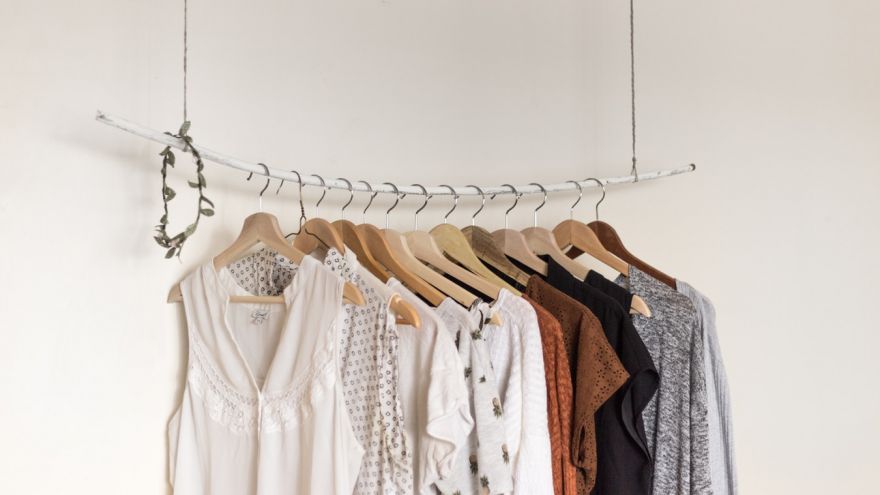 How to Be Stylish on a Budget
www.walkjogrun.net
It is important to feel stylish but it is much more important to stay on budget. I know how tempting it can be when one of your favorite brands does a new drop for the season, but try to avoid adding 15 items into your cart and quickly checking out before you have time to really think about what you're doing, and how much you're actually spending. You don't need to go broke trying to stay stylish, and you don't need to stop shopping either, you just need to follow a few simple rules on how to stay on budget when the inevitable urge to shop starts.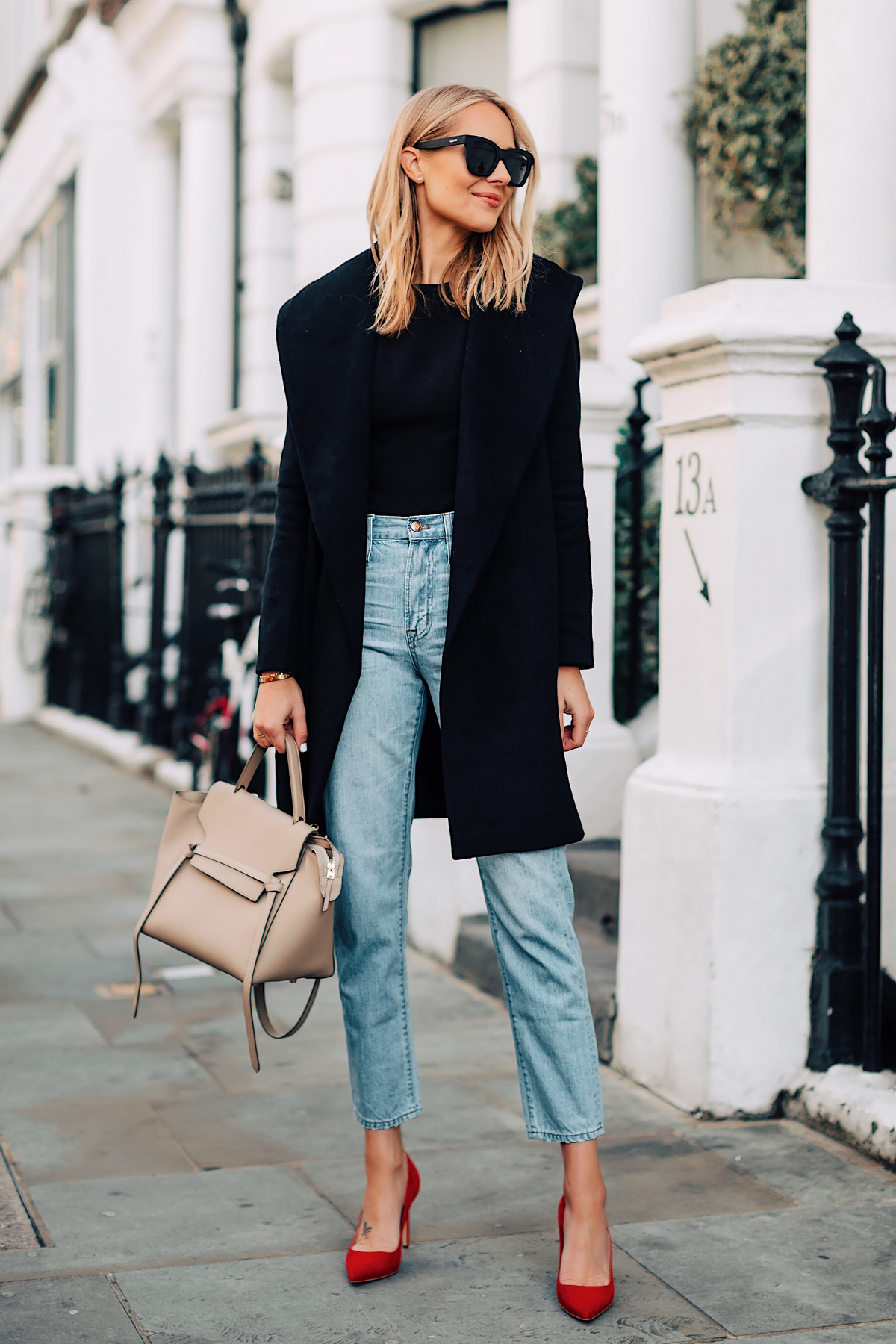 Jenn Ardor Red Stiletto Pumps
1. Don't shop when you're bored
We have all been there; you're on your computer binging some Netflix, when you check your phone and have an email from one of your favorite stores telling you about the sale they have going on. It doesn't hurt to just take a peak right? WRONG. You're bored, maybe even feeling a little down, and the last thing you should be doing is perusing the internet for things you do not even need. If you can do it for fun, and then close out the tab before making a purchase, sure kill some time. But if you are anything like me and find yourself clicking "confirm order" before you can utter the word budget, avoid it altogether.

Levi's Ripped Skinny Jeans
2. Reassess what you already own and how you can rework those pieces
You may think you are in desperate need of some shopping, but before you get on your laptop and go to town adding items to your cart, go to your closet and really look at what you have. We have all been guilty at one time or another of staring at our closet, overflowing with clothes, crying how we can't go to the party because we have nothing to wear. Make your life so much easier by not giving yourself the problem of having to decide between 40 tops, and clean out that closet. If you have items that you can't remember the last time you wore them, it's probably time for them to go. Once you have essentially done a closet clean out, you can start to think about what it is you want your wardrobe and style to look like. Making a plan like this can help you stop with frivolous spending, and get you on track to only buying what you need.
Minimalist wardrobes are very on trend right now and can make getting ready in the morning a breeze. Essentially a minimalist wardrobe consists of staple quality clothing, which allows you to mix and match different outfits, creating different looks with the same pieces. It may not sound super exciting, but it will really help to curb your spending habits, and you will get a really good idea of what your personal style is.

Urban CoCo Blue Velvet Skirt
3. Sell things you don't wear anymore
Donating your old clothes you no longer wear is a great way to clear out your closet and be charitable, however if you have newer pieces that you don't find yourself wearing that you spent quite a bit of money on, reselling them is a great way to get your money back and use it towards things you actually need. I can't even count the number of times I have done some shopping, put everything away in my closet, only to find it in there months later, unworn, tags still on. I either ended up leaving them there, or would just donate them, and buy more clothes, because selling them seemed like such a task. If I had sold them, it would have really helped me keep my wardrobe in order, and helped me stay on budget with future purchases.

High Heel Gladiator Sandals
4. Give yourself a spending goal
One of the hardest things to do is give yourself a budget, and actually stick with it. Most of the time, we go shopping because we want to, not because we need to. So curbing that desire to shop, and actually creating a list of things you truly need, such as a new jacket for the winter, will help you to budget your money and be able to easily afford bigger items that usually would seem too much, on top of everything else you've been buying. We all love the phrase "treat yourself" but it is not an excuse to break the bank over some new sneakers that look the same as the other 5 pairs you already have.

Sexy Bodycon Sleeveless Dress in White
5. Pay with cash whenever you can
You may think this is pointless, and money is money, but next time you go to make a larger purchase actually physically handing over the cash rather than tapping a plastic card makes you really think about how much you are spending. I think we can all admit to gasping at the total of our bill and saying "just take my card!" If you were to actually count out the cash in bills, I can guarantee you would be a lot more hesitant about spending even as little as $40 on something. It seems small, but it really helps you keep the spending to a minimum.

Long Sleeve Faux Fur Coat in Brown
6. Don't buy just because it's on sale
There have been countless times I have insisted I needed a top because it was on sale, only to get it, look in my closet and realize I already own 10. Or get it and not even really like it that much. One of the easiest ways stores get you to shop is by promoting sales. I have gone into so many stores over the years where people are fighting over clothes that are 1$ off…Newsflash, that is not a sale, you cannot justify this purchase by saying you got it on sale. Call me when they start offering 20%+ off.
A tip I always try to do while shopping in person is to try something on without checking the price, looking in the mirror and saying how much I would spend on it/ what I think it is worth. If the price is within 10$ of that, I usually end up getting it, if not, I don't try to justify it, I just put it back. I find when you check the price first, you automatically start trying to think of how it is worth that, and you will end up buying it even though it probably is out of your budget and not even worth it.

Leopard Print Top
Trends
If you are always worried about staying up to date on trends and having the same clothes, bags, and shoes of every influencer and celebrity, you will find yourself constantly overspending. Trends change every few months, so by the time you have finally budgeted enough to get a specific item, it probably won't even be considered trendy anymore. Instead, try to find your own style, and purchase things you truly love and can see yourself wearing for at least a year.
If you are keen to incorporate a trend into your wardrobe, try sticking to one item that is versatile and that you can get a lot of use out of. For instance, if you are obsessed with the latest animal print trend, buying some snake print boots probably isn't the way to go, because not only are those a very specific trend but they will fade out fast. Instead, try to go on the more neutral end, like leopard print. I'm not talking the bright bold in your face leopard print, but the light, neutral-toned colors that can easily be worn year round, and will seamlessly blend into your wardrobe.
Dad sneakers aka chunky sneakers are the trend nobody saw coming, that I am absolutely obsessed with. There is a huge divide when it comes to these ugly-adorable shoes but I am team dad sneaker all the way. I absolutely love how they can be dressed up or down and instantly change an outfit. They are straight up stylish, and versatile which is a must-have for me if I am going to choose to invest in a trend. If I can only wear a trendy item here and there, I don't find it worth spending money on, however, if I can easily incorporate some sneakers into my wardrobe, and be wearing them on the daily I will splurge on them, and you should too!
If you are trying to stay on trend for less, never forget about the good old trusty Thrift Store. Shopping in Thrift and Vintage stores have become something very trendy amongst YouTubers and Influencers, but it is still quite budget-friendly, which makes it a great alternative to buying new. Depending on where you live, you would be amazed at some of the awesome items you can find while thrifting. Macklemore said it best when he went thrift shopping and sang "Saving my money, and I'm hella happy." Not only will you find great clothes, but you're also getting them at a great price, and you're doing great things for the Planet by recycling old items rather than buying new.

Oversized Purse
Versatility
Try not to buy based on brand, it is very easy to get lured into thinking something is worth splurging on because of its name brand; but think about whether or not you want or need this item. Wanting and needing are two completely different things, and it can be very easy to get the two confused, in the heat of the shopping moment. It won't be worth the money if you don't ever find yourself reaching for it. Instead, focus on what you like regardless of brand, if Costco has a sweater you think is cute, buy it, and rock it, and proudly say where it's from if someone asks, because who cares.
When a new season is approaching I like to go through my closet and see if I'm set for that season in terms of staples. For example, spring is almost here so I want to make sure I have some good quality t-shirts, a blazer, a duster, and some nice light jeans. All of those items are not only staples, but they are versatile staples, meaning you can mix and match any of them all season and continuously have different outfits.
It is so important to focus on having items in your closet that are versatile, especially when on a budget because you want to be getting the most wear out of something as possible. Sure, that leather mini skirt is cute, but how often are you actually going to be able to style it on a day to day basis.
Accessories are a great way to keep your outfits versatile, and to help take them from day to night. If you are wearing a white tee, jeans and flats to work, simply switch out the flats for some heels, add some hoop earrings and a bunch of gold layered necklaces and it is almost like you are wearing a completely different outfit. Gold accessories are something I consider a staple because they are the easiest way to make you look put together, when you may be far from it. I don't even know the number of times I have hated my outfit and not felt cute, only to throw on a bunch of gold necklaces and earrings, and feel like a new woman. Jewelry is a great thing to invest in, because good pieces will last, and long term you will be saving money.
Most Read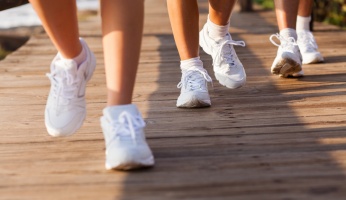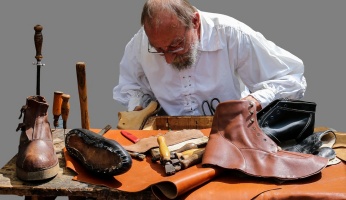 Subscribe to our Newsletter