Best Winter Running Shoes Reviewed & Rated
last updated
Nov 20, 2019
Because we believe having proper shoes is essential for winter running, we've compiled a list of the top ten best winter running shoes out there. We looked at the features and ratings for a whole range of shoes and narrowed what we found down to the ten shoes that will provide what you need to make the most of your runs this winter. Have a look through our list and the descriptions we've included, and make sure to read through our "Criteria" and "FAQs" sections where we list the criteria we looked for when we put together our list and answer some frequently-asked questions about winter running.
In a Hurry? The test winner after 15 hrs of research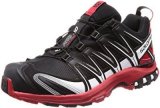 Salomon XA Pro 3D GTX
Why is it better?
Zigzag Upper Overlays
Waterproof Membrane
Foot-Supporting SensiFit
Contragrip Outsole Traction
Transitional Stability, Flexibility
In a
Hurry? Editors choice: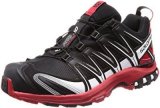 Test Winner: Salomon XA Pro 3D GTX

16
Researched Sources
1204
Reviews Considered
15
Hours Researching
20
Products Evaluated
Traction
Stability
Support
Insulation
Water Resistance
By Default
10 Best Winter Running Shoes
Criteria Used for Evaluation


Traction
The most important feature we want from a winter running shoe is traction, the ability to grip the surface we're running on. The driest, warmest, most supportive shoe won't ultimately help you run in winter conditions if it isn't able to stand up to harsh, often slick terrain. So, before you look for any other features in the winter running shoe, make sure the shoe you're buying has good traction.
Because you'll be running in them, you don't need to consider buying crampons or shoe spikes and attaching them to your regular running shoes. You won't need anything that heavy duty for winter running. You'll usually be running on sidewalks or roads, so you won't need to look for shoes with spikes or cleats either. A shoe with soles that have ample grip will be sufficient for giving you the control you need when you're running on a cold or icy surface. The big name in grip right now is Vibram, so any shoe with those grips is a safe bet, but many shoe manufacturers have their own line of traction grips that will do the job as well. Just make sure your shoes have good grooves or a raised-pattern outsole designed to give you a good hold when you run.
Traction is the ability to grip the surface.
Traction must grip all surfaces, especially slick and wet surfaces.
Ample grip is good enough in winter running.
Vibrant is a top choice but a grip with grooves and raised-patterns will do good.


Stability
You'll also want to look for shoes that provide good stability when considering which winter running shoes you should buy. Because running in winter conditions carries with it the potential for slipping and/or rolling your foot, you'll want a shoe that will keep your foot stable. Stability running shoes are designed for runners with a normal arch who wants to help prevent mild pronation (a term used to describe how your foot rolls for impact distribution, particularly when you run). They are designed to reinforce the arch and will have features that provide additional support for your foot.
The majority of running shoes are designed to provide stability when you run, so it won't be hard to find a stability shoe for running in winter. If you suffer from overpronation or underpronation (also called 'supination'), then you may want to look into buying a shoe that offers a higher level of stability. These are called "motion-control shoes," and while they are often heavier and not as flexible, they will provide more support than the standard stability shoes. These are a good option for runners with flat feet as well.
Stability is needed to reinforce the arch.
Higher levels of stability help with overpronation and underpronation.
Motion control shoes are heavier and not flexible but are the best for pronation issues and flat feet.


Support
In addition to stability, you will want to look for a shoe that provides good support. A shoe that supports your foot will give you a more comfortable run and will help prevent you from experiencing negative effects from running in your feet or back. A shoe with proper support will help keep your foot and ankle from twisting when you run, and because the risk of this twisting increases when you're running on slick terrain, having a winter running shoe with great support is essential. The two main areas where you'll want to check for support in your shoes are the midsole and the heel counter. The midsole should be rigid and should not easily twist. You can test your shoe by grabbing it by the ball and the heel and twisting it as though you were trying to wring water out of a cloth. If the shoe twists up and doesn't resist, then it is not a supportive shoe and isn't a good option for winter running. Look for a shoe with a rigid, supportive midsole.
The other part of the shoe you will want to check is the heel counter. The heel counter is a small, plastic insert that helps reinforce the shoe's heel cup. While you can't see the heel counter, you can test its rigidity by pressing into the heel cup and seeing how much it gives from the pressure. If the heel cup easily folds down and doesn't resist, then the shoe likely won't offer the support you need. Look for a shoe with a rigid heel cup/counter to ensure you're getting the support you need when you run in the winter.
Supportive shoes give a comfortable run and prevent negative effects such as a foot or ankle twisting.
The most important support is needed in the midsole, heel counter, and heel cup.
The midsole should be rigid for optimum support.


Insulation
Because we're talking about winter running, we recommend looking for a shoe made from materials that will help keep your feet warm. You don't need to go to the extreme of looking for shoes lined with fleece or wool, but you will want to look for a shoe that provides some protection from the cold and will help keep your feet from freezing while you run. Look for shoes that provide an inner liner designed to retain some of the warmth from your feet. Your feet will be producing a lot of heat (and sweat) when you run, so you don't need anything excessive. And because your feet will be sweating, you will want shoes made from materials that are breathable. That may seem counterintuitive, especially since we're talking about keeping your feet warm, but you don't want to keep all the heat and moisture your feet produce inside your shoe. Bottom line: a shoe with a heat-retaining liner and breathable construction will help you strike the balance you need between keeping your feet warm and keeping them well-ventilated.
Choose an inner liner to retain warmth.
Make sure the shoe is still breathable.


Water Resistance
Most of us probably won't be trying to run through feet of snow, but because winter running often involves wet conditions, you'll want to look for shoes that are water- and weather-proof. Our best runs can be ruined if we end them in wet feet, so look for shoes that will help keep moisture out. Remember that there is a difference between water-resistant and water-proof shoes. Water-resistant running shoes will be suitable for most road or track running, but if you plan to encounter a lot of snow or puddles, a water-proof shoe will offer better protection and help ensure your feet stay dry throughout your run. Gore-tex offers great protection for your feet from the elements, so look for shoes that utilize it in their construction. Other waterproof materials include: polyurethane (PU), rubber, neoprene, and polyvinyl chloride (PVC). Just make sure your shoes are also breathable. There's no sense in spending money to keep moisture out if your shoes are going to trap all the moisture your feet produce inside them.
There is a difference between waterproof and water resistant.
Water resistant is best for road or track running.
Waterproof is best for snow and puddles.
Waterproof Materials:
Polyurethane (PU)
Rubber
Neoprene
Polyvinyl Chloride (PVC)
Expert Interviews & Opinions
Most Important Criteria
(According to our experts opinion)
Experts Opinion
Editors Opinion
Users Opinion
By Default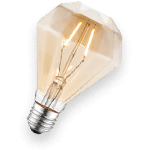 Staying Warm On Winter Runs
When out in the cold for your runs, it's critical to keep your body warm, but also keep your skin protected from extreme cold. In temperatures below 15F, your skin, especially on exposed areas like the face or hands, can potentially be damaged.
Be sure to grab a pair of gloves, and a mask or scarf, that can keep your hands and face protected, so you can go hard, even when it's chilly out!
Know The Conditions
Depending on conditions of your surrounding area, your runs during the winter can encounter varied surfaces. Be wary of ice, especially re-frozen snow melt and black ice, when you hit the road.
Other Factors to Consider


Comfort
Finally, you will want to look for a running shoe that is comfortable. Nothing deters our desire to run more than finishing a run with sore feet, so make sure you run in a shoe that is comfortable. Stability, support, warmth—all these features (discussed above) contribute to the comfort of your shoe, so looking for those features in a shoe is a great start. You'll also want to make sure your shoe fits well on your foot. Running in a shoe that is too small or too large is a guaranteed way to experience discomfort, and not having the right fit compromises the level of support and stability your shoe can provide. Find a shoe with a comfortable, cushioned insole, or consider purchasing insoles to help provide additional comfort. Gel insoles are a great option and help give your foot a custom fit while also absorbing some of the shocks from running that your feet endure. Don't be afraid to spend a little extra to get a shoe that fits your foot and is comfortable to wear. Taking the time to ensure a comfortable fit will help your feet last longer and will help prevent you from getting injured when you run.
Stability, support, and warmth contribute to comfort.
The fit must be right, not too small or too large.
Cushioned insoles like gel insoles help to reduce pain and shocks.


Bottom Line
Running in the winter can be a great experience, but often comes with unique challenges, from cold weather to traction issues. So, it's important to be well-prepared. A good winter running shoe will balance insulation and breathability, keeping your feet warm without overheating. Traction must also be considered as well, as snow and slush and black ice come with the territory when it comes to the winter months.
Frequently Asked Questions
q:

Do I really need to invest in a different pair of shoes just for running in winter?

a:

As we pointed out above, your regular running shoes will likely get you from point A to point B this winter. But winter running shoes offer a host of features and advantages that other running shoes do not. We listed these above and discussed them there, but in addition to the typical features you look for in a good running shoe, winter running shoes offer better traction, support, warmth, and waterproofing, elements that will greatly benefit you if you're out running on slick or snowy surfaces. You run a higher risk of getting cold or wet feet, or, even worse, rolling an ankle, during a winter run, so you'll want to take every possible precaution to avoid those things. Simply put, if you want to run in cold, wet, icy conditions, then you're going to want shoes that can stand up to the challenges they'll face in those conditions, and the shoes in the list we've provided above will do just that.
q:

What is the safest place to run in winter?

a:

Even with the best shoes, there are some areas you'll want to avoid when you're running in winter, so try to stick with surfaces that won't be slick or that have been cleared of snow and ice. If you're just dying to get outside to run this winter, your safest option is to run on the road. Roads are generally the first surfaces that are salted and cleaned when the snow comes in, so they'll give you the best chance of avoiding icy or slick snow. Sidewalks are usually a safe route as well, but you'll want to keep a close eye out for ice]y patches, as you're likely to miss them until it's too late. If you're skipping the roads and sidewalks and opting for a trail run, look for paths that have the least snow and ice. If you have to run through snow, look for soft snow instead of packed snow. It won't be the easiest run you've ever had, but hopefully sticking to soft snow will keep you from slipping and falling. If you want to avoid the elements altogether, then an indoor track or treadmill are great ways to get a winter run in without having to face the winter temperatures and hazards. If you opt for that route, then your regular running shoes will suffice.
q:

Are there other best practices for running in winter?

a:

Besides running in a proper pair of shoes, there are several other measures you can take to keep yourself safe when you run this winter. First of all, remember that the sun sets earlier in the winter. If you want to stay safe and reduce your risk of injuring yourself or getting hit by a car, you'll want to run earlier as well. Running in the daytime is always your best bet, and because there's less daytime in the winter, you'll want to make sure you plan your runs so that you finish up while the sun is still out. If you think you'll still be running after the sun sets, then make sure you were reflective clothing, and consider adding reflectors to your shoes if they don't already have them. You'll want to do everything you can to make sure you're seen, especially if you're running on the road, so reflectors, and maybe even a headlamp, are must-haves for winter running. Make sure you warm up properly prior to your run. Warming up and stretching are good practices regardless of what weather you're running in, but running in the cold makes it even more important. You run a higher risk of injuring yourself when you exercise cold muscles, and your muscles will take longer to warm up when it's cold outside. Make sure you hydrate yourself well before, during, and after your runs. Because we often drink more when we're hot, we may forget to drink as much when we're running in the cold. But your body needs to stay hydrated in order to perform as it should, so drinking plenty of water is essential for a good winter run. You'll want to dress for weather 15 to 20 degrees warmer than the air you're running in, and it's best to dress in layers so you can remove clothing in case you get too hot. We're tempted to bundle up when it's cold outside, but because you'll be sweating and producing heat during your run, you'll be fine wearing less clothing than you would if you were spending a long period of time in the same conditions but weren't exercising. You should be cool at the start of your run, and your body will adjust and gradually warm up as you continue. Finally, when you're running in winter, run with your feet closer to the ground than you would in warm weather. Running low will help you reduce the risk of slipping or falling if you hit a patch of snow or ice. Always opt for fresh snow if you're off the road, as you're more likely to slip on ice or packed snow.