Best Gore-Tex Running Shoes Reviewed
In a Hurry? Editors choice: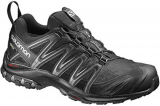 Test Winner: Salomon Xa Pro

If you are looking for durable, lightweight, and
water-resistant shoes
so that you can run, come rain or shine, then you've come to the right place. Here are some of the best Gore-Tex running shoes in the market for you to hit the trail with them mile after mile. The biggest issue for runners willing to tackle rainy terrains and mountain trails is how to keep their feet dry and comfortable. In these shoes, you have no excuse as to why you can't get over the challenge.
The products on this list come from reputable brands that are licensed to use the GTX supper fabric. Thus, you probably are or will be familiar with the high esteem of the brands showcased. Read on to find a pair that will work best for you on your uncharted paths.
Standout Picks
Criteria Used for Evaluation
Breathability
Well ventilated shoes ensure your feet stay dry and cool.
What gives Gore-Tex the edge over many other materials is that it is breathable, yet waterproof. Inside shoes with more breathability, your feet feel more comfortable, thus making the run more enjoyable. Check the upper section of the shoe because that's where manufacturers can add or reduce the breathability.
The best materials, like Gore-Tex, allow for sufficient airflow, allowing your feet to cool and not retain moisture from sweat. In others and some here, manufacturers not only use Gore-Tex on the upper but a mesh or other breathable synthetics, to acquire the necessary properties.
The shoes in this list have different designs, which determines their breathability score. They are not all the same, but if you continuously deal with sweaty feet or overheat easily, rest assured that you are better off with best Gore-Tex running shoes than any other fabric options available.
Running is not a seasonal activity: meaning you need to participate regardless of the time and climate. In cold weather, you probably won't be concerned with overheating: however, you still want perspiration to occur to evaporate the sweat from your feet. The sweat issue is scaled up even more when running in blistering heat. Again, this is where Gore-Tex has the edge over other alternatives by allowing for breathability in all weather conditions.
Other factors like stitching quality and adhesives used also play a key role in determining the level of breathability. For such reasons, some rate highly, and others can't make it to this list because they may be high in breathability, but score very low in water resistance. Here you'll find the latest innovations and technologies used in making this outdoor footwear a must-have.
Protection
We have shoes to protect our gentle feet.
The main reason for getting Gore-Tex running shoes is to protect you when you hit the wet terrain or when it's raining on your trail. Therefore, it's imperative to get the protection you need from not only the weather but also rough terrain and sharp objects.
Look at the outsole's robustness and durability since that's the first point of contact with the hard surface. Ask yourself if the upper provides enough support. In some situations, you would be better off with reinforced toes.
Manufacturers use a combination of materials at different densities on the midsole to ensure the shoes absorb impact shocks with ease. However, you can't add one feature to one part of the shoe, which might counter the benefits offered by a different section. The footwear should also be flexible so that your range of motion on each stride is not impeded. Therefore, there is a need for a balance between firmness and shock absorption.
You also want to stay on your feet always, and the midsole can play a significant role in this. Your feet should move freely and have a stable footing. With that combination, your balance increases tenfold because you can easily adjust your movement. Everything considered, ensure you get shoes that offer the support and cushioning you need. Some options are specially made for different types of feet and needs like under or overpronation.
Comfort
Several factors determine how comfortable you are.
Running is certainly not the easiest of activities, and it can cause aching pains to your feet and put loads of pressure on your body. However, you can lessen such troubles with the right pair of running shoes. Sure, Gore-Tex cocoons your feet from the elements, but comfort requires more than that.
Your shoes should act as an extension of your foot and not as an unwieldy appendage. The fit should be firm and snug, not loose. It should be narrow or wide enough to suit your foot's peculiarity. The fabric should breathe so that moisture and heat don't accumulate, creating a soggy oven in and around your feet.
Everyone is unique in their preferences and needs. Before deciding on the next pair of shoes, you choose to run in, ensure they offer the due amount of stability. The level varies depending on the materials and designs used for cushioning. You can find air-based and foam cushions used. Air-based are more responsive than the latter, but foam-based are increasing in their energy return every waking day in the renditions.
Ensure the pair you choose absorbs impacts on your feet as you land on the ground. This ability might not be of help when falling from a great height, but you'll be thankful for it due to the high number of steps you will land on a long trail. Your feet should remain stable throughout tight and challenging turns while digging in the loose terrain.
Traction is mainly dependent on the outsole design. With aggressive lug patterns, deep flex grooves, and select materials, or a combination of either or all said characteristics, with the shoes featured here, you can traverse any sorts of terrain you encounter safely and comfortably. Because of the steep downgrades or uphill landscapes that you will run in, you will desire stability through the toe and heel axis, so that your toes are not jammed into the front of the shoe or feet slipping in the latter situation.
The shoes you wear on the trail need to be light in weight. Just a couple of ounces can make or break your spirit over a long period of running. Ideally, you want to feel like you're running barefoot, without unnecessary weight bogging your feet down. With the suitable designs featured here, your gait will improve and you will thus see improvement in your speed and running comfort.
Features
Look at the style and color options you have before buying a pair of shoes. Everyone has a different sense of style, so seek what you consider stylish. The manufacturers featured on this list are also fashion-sensitive with appealing color and design trends that stand out.
Besides, most options are unisex, so no one is left out, and everyone can enjoy their runs. However, you must ensure that there are size options that best suit your needs. Color might not be as critical as size, but the style is a big factor too. If you choose a color and design that's cool to you, you feel better, and studies show that when you feel good, you perform better.
Here, you will also find brands that have accumulated lots of experience and have rave reviews for their products. This factor gives you a measure of quality because of the dependability of their products. Look at the construction and design of the shoe, as well. The sole, which is the bridge between the terrain and your feet need to have the right girth, suitable drop, be durable, waterproof, and light in weight.
Water-resistance is also a key factor in shoes made of Gore-Tex. Sure, the fabric scores high in water resistance, but the design of the boot also plays a noteworthy role in that. If your foot is submerged in a deep puddle or stream, these shoes will dry quickly by allowing moisture to pass through for the inside to dry. Water equals additional weight, and carrying this extra load will not only slow your pace but increase the likelihood of injury.
Durability
Buying quality is cost effective in the long run.
Nobody wants shoes that will fall apart after a few runs. When they break down, you will not only waste money most of the time but also increases the risk of injury to you. Run with confidence knowing that every manufacturer licensed to use Gore-Tex has to pass quality checks in the products they design.
You also play a critical role in ensuring the longevity of the product. Always follow drying, washing, and general care instructions given by the manufacturer. Running outside, more so in wet conditions, means your shoes will get dirty faster, compared to athletic shoes intended for use inside the gym or on the paved track. Therefore, you will need to clean them more frequently. This practice will prevent mud and debris from accumulating and possibly undermining the breathability of your shoe.
In most shoes, the waterproof feature is usually reliant on a waterproof coating that can be washed off. This issue is not the case with Gore-Tex, which is also quite durable compared to alternatives. In fact, the sole is more likely to degrade before the upper GTX fabric.
These shoes are certainly not cheap, but good quality is an investment overall. These Gore-Tex running shoes offer value for money, enhance your performance, and are built to last. Unlike standard trainers designed for indoor use on even surfaces, the running shoes in this list are designed to withstand the rigors of the outdoor environment. You can tackle mountain trails, and rain-soaked tracks easier in them.
Most running shoes have a 400-mile threshold. However, most of the pairs featured here surpass that limit. We've considered the price, quality, and longevity offered by each pair according to other users and made an aggregate of it all. In a nutshell, well-built shoes can stand up to Mother Nature and help you overcome whatever challenges you encounter.
10 Top Rated Gore-Tex Trail Running Shoes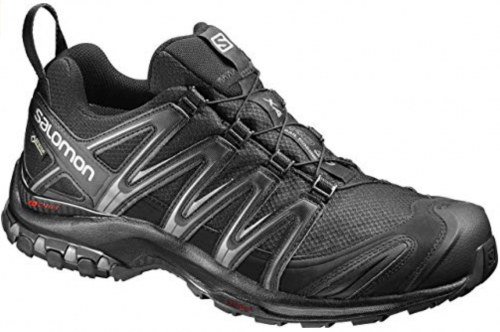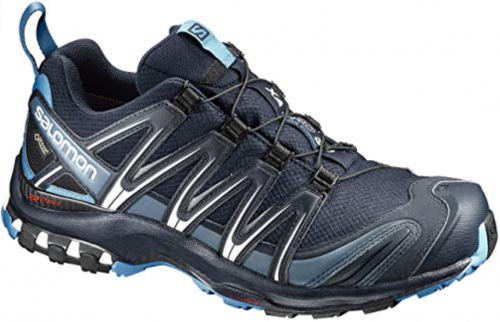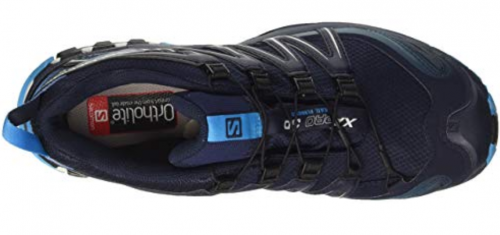 There`s nothing that gets your blood pumping like going on a trail running session. Maneuvering the unknown territory as you push yourself to the limit. To get the best experience, you need proper footwear. The Salomon Xa Pro Ultra is designed for such occasions.
Salomon Xa has a protective upper that is also breathable. The upper has a mesh design, for breathability and it is a sturdy anti-debris fabric. Furthermore, a Gore-Tex lining exists underneath the top part of the shoes to make it waterproof. Additionally, the shoe`s topside is made from quick-drying material to keep your feet comfortable as you exercise.
It has an asymmetrical lacing system with Kevlar laces, which are easy to tie. Additionally, the lacing system helps in providing a secure fit to the wearer during a run. The laces also make it easy to pull the shoe on or off, saving you time, unlike other hiking shoes. These shoes have a solid structure and offer great support thanks to the overlays on the upper that provide durability too.
The midsole area consists of Salomon`s proprietary Energy cell 2 design. It also acts as a shock absorber, plus the midsole is injected with EVA foam. Moreover, the outsole consists of a rubber compound that has an excellent grip. Complete with flex grooves to provide flexibility plus the grippy outsole keeps the athlete stable on any terrain.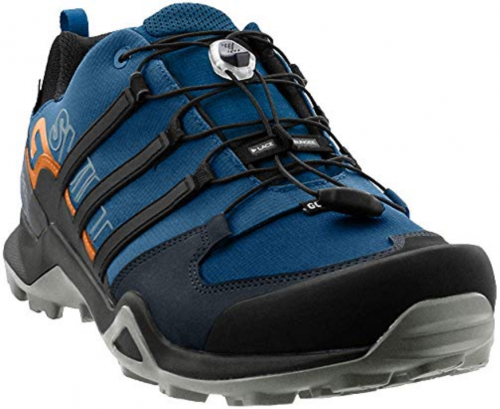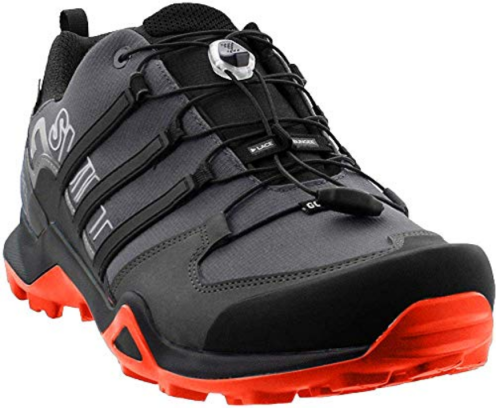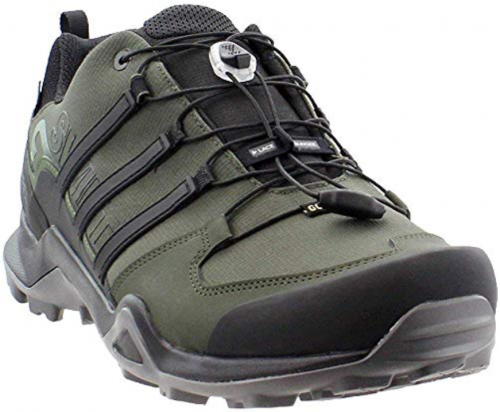 Adidas Company realized the need for a capable trail shoe and went to work on this product. The Adidas Terrex offers unlimited comfort and brilliant reinforcement. It is a lightweight hiker with waterproof functions that can handle most terrains.
The Terrex Swift has an upper that consists of several materials that offer great support, comfort, and protection. Also, it is breathable thanks to an abrasion-resistant mesh that prevents debris from entering the shoe and distracting you. For runners in wet conditions, a Gore-Tex lining is included to keep their feet dry. These Gore-Tex running shoes also offer stability thanks to the wraparound support around the heel area.
High-Density foam is present in the midsole area to provide cushioning and durability. Polyamide protective plates protect the soles of your feet. Moreover, the plates offer protection from trail hazards. Plus, the heel area has an Adripene foam for shock absorption and extra cushioning.
By using technology and minimizing the number of overlays, the shoe is moderately light. In addition, the lightweight Gore-Tex lining provides comfort and perfect insulation. Additionally, it prevents your foot from overheating by allowing airflow inside the shoes. Adidas added a sock liner in the shoe to maximize breathability.

3

. The North Face Ultra 109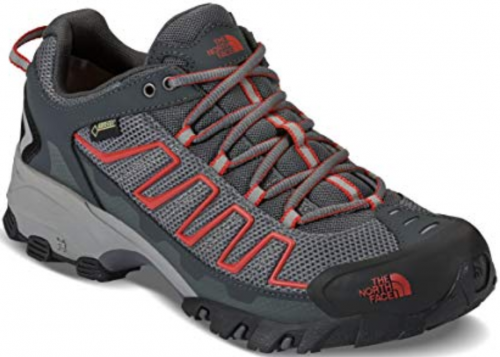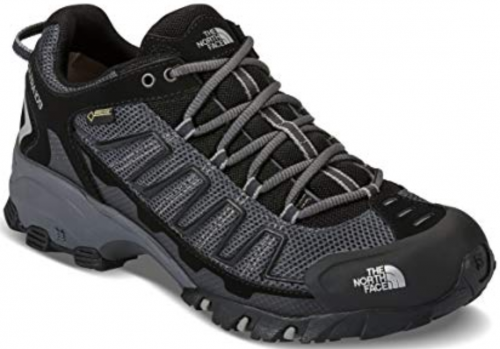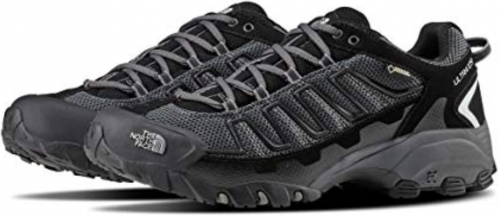 The North Face Company is known for making excellent winter wear for athletes. Through that success, they have ventured into footwear manufacturing. They have been creating awesome trail running shoes, which have led to the production of the Ultra 109 GTX.
Built to last and endure harsh conditions, this product`s design is based on high durability. The upper`s construction of this product is made entirely from Gore-Tex fabric. Moreover, the Ultra 109 GTX is resistant to water impairment and penetration. The top area of the shoe also consists of Polyurethane-coated leather.
The leather coating helps to enhance water resistance and provide protection. A toe cap protects the forefoot while the midfoot region has a protective shank. Furthermore, a compression-molded EVA is placed at the midsole for cushioning. Experienced trail runners appreciate this type of midsole because of its durability.
Sadly, some athletes don't like the comfort level of the midsole. For the outsole, North Face has applied its unique UltrATAC material. The material compound consists of a hard rubber that has all the merits of a great trail hiking shoe. UltrATAC is abrasion-resistant and extremely strong and durable.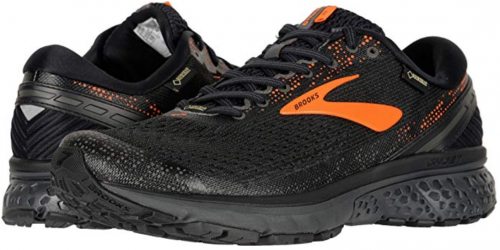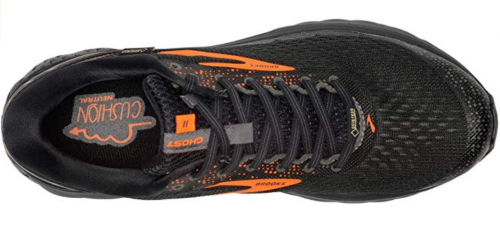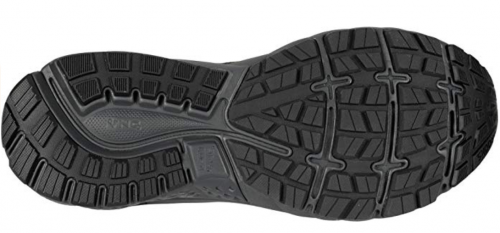 The Brooks 11 is an updated version of previous models. Like the earlier versions, they have maintained the level of comfort and cushioning. The company has added a DNA loft heel crash pad to soften the landing of the athlete`s foot.
The Brooks Company has made some midsole changes to this version. The upper has also undergone some significant differences. Brooks Ghost 11 features the new DNA Loft foam, which is more flexible. Besides, the flexible midsole brings you closer to the ground for a better transition.
Additionally, the upper is softer and much flexible with a better feel than the Ghost 10 or Brooks Ghost 9. Plus, the level of stability has not been changed; the shoes give you excellent footing on the ground. The company has widened the boots a little to fit a variety of foot shapes. However, the widening of the shoe has not ruined the sizing of the shoes.
The toe box is tapered, but the absence of overlays provides a significant amount of wiggle room. Also, the transition of the foot has better flex than Ghost 10. And, responsiveness and lightness have also been improved. Neutral runners have fallen in love with this new version of the Brooks Ghost, thanks to its functionality.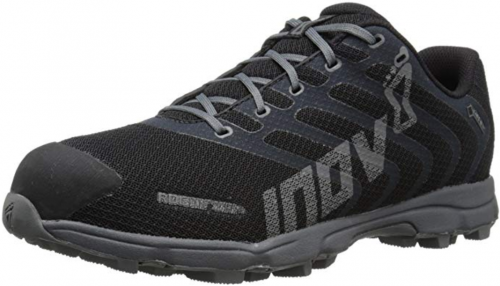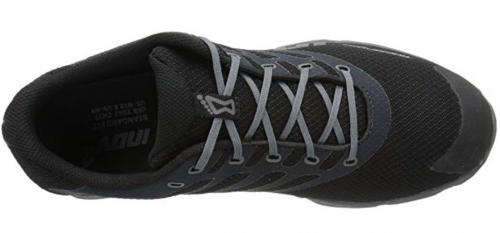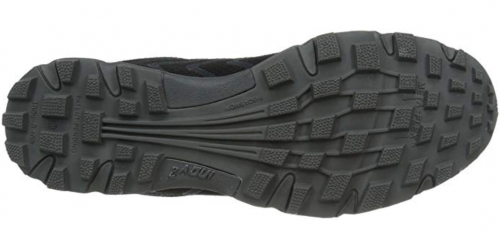 These are highly functional trail running shoes that will serve any athlete well. The design and construction of this shoe will perform well on off-road trails. You can use it, knowing that protection and durability are absolute.
Athletes in wet conditions can take advantage of the Gore-Tex upper to keep their feet dry. The fabric is breathable and has waterproof capabilities. Also, the top has a synthetic webbing structure for flexibility purposes. Like most trail running shoes, the midsole consists of EVA foam.
It has a sufficient amount of cushioning and flexibility. The shock absorption level of the midfoot area is adequate. Moreover, the treads are raised to tackle rough terrain. You can use these shoes on any topography, thanks to the traction level they provide.
These Gore-Tex running shoes are relatively light, and the 3-Arrow shoc-Zone eliminates any form of discomfort. The durability of this product is dependent on the type of terrain you use. Furthermore, the forefoot area is well protected. The Roclite 282 has a reasonable amount of responsiveness and support.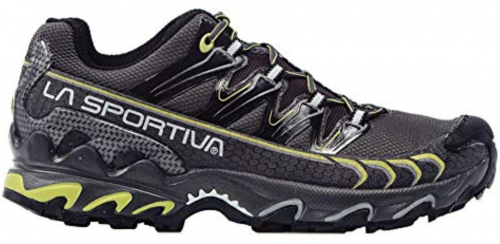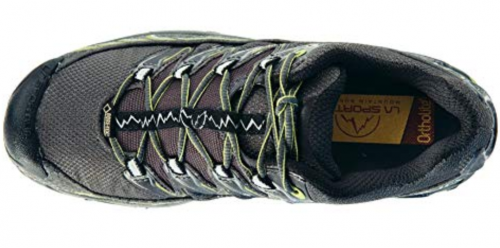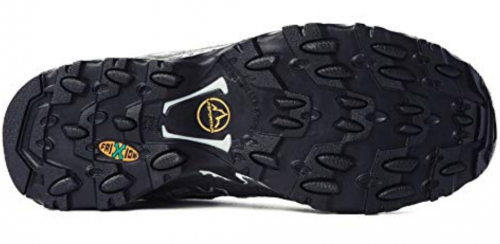 Athletes who train in harsh conditions have finally got a band that will cater to their needs. Outdoor adventurers can also use this product for hiking or rock climbing. Similarly, it is designed to handle rough terrain and wet conditions adequately.
The top part of this shoe consists of a mesh design that allows airflow. The heel area has a synthetic leather overlay to keep it from slipping by providing friction. And, additional support is provided by plastic overlays around the midfoot region. Some people find the toe box area uncomfortable because it is narrow. Airmesh fabric on the upper provides excellent breathability.
We know cushioning is vital to a runner; this shoe has La Sportiva`s MEMlex EVA material. Also, there is a compressed EVA stone guard to protect the forefoot. Furthermore, a Flex Transfer shank acts as the shoe`s braking system. Frixion FX Green compound is used on the outsole for traction and durability. The sticky sole provides stability and makes the boots versatile.

7

. Saucony Excursion TR12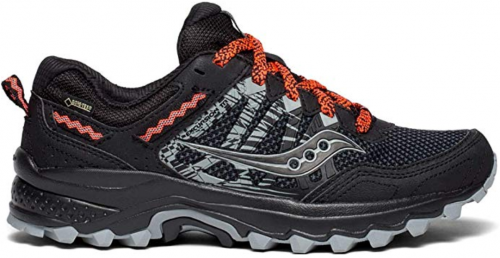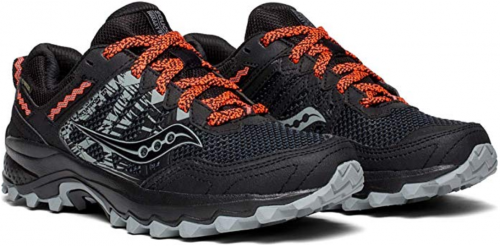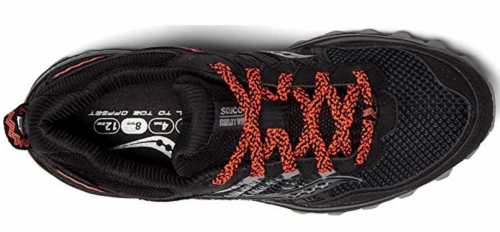 Trail runners looking for stability and cushioning in a shoe should look no further. Improved from the Excursion TR11 in some aspects, they are relatively cheap. They are functional, useful, and very comfortable. Also, they work exceptionally well in humid climate conditions.
The Excursion TR12 boasts a Gore-Tex upper that provides breathability and water resistance. The lightweight membrane allows adequate airflow combined with mesh uppers and overlays. Additionally, the overlays help to hold your foot in place throughout your session. You can use it in urban settings runs or out in the rugged terrain.
The mesh upper provides your foot with protection from hazardous trail objects. A break-in period is not required with this product. The design of the Excursion TR12 is stylish, and it is affordable. You don't have to break your bank to get trail running shoes.
The outsole has lugs to help you stay on your feet by adding traction to the surface. The outsole is a durable rubber compound that has excellent adhesion. Furthermore, it has plenty of room, and you can use it on the uneven surface thanks to knobby tread patterns. Saucony`s famous GRID system helps with the stability and cushioning of the shoe.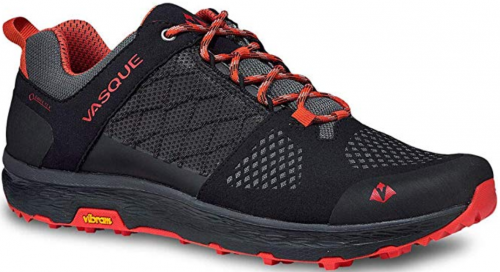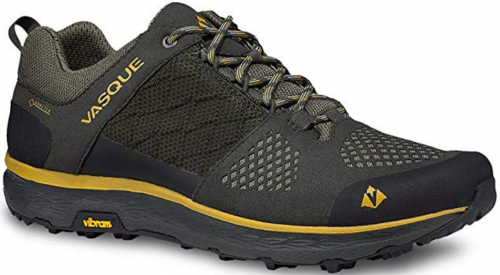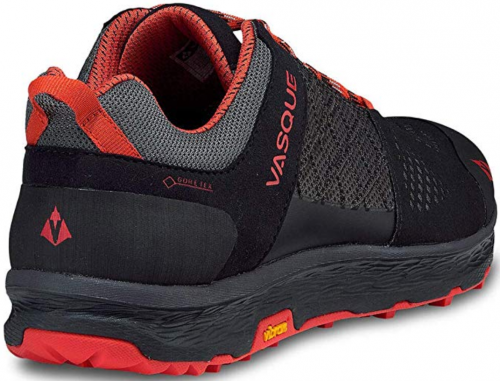 Vasque has been making a comfortable footgear for years. Their line of footwear has been known for the comfort and protection they offer. Also, there is a high-top version for athletes who love boots. This company has used unique technology methods to reduce the weight of their product.
These shoes have moisture-wicking fabrics to deter sweat from building up inside the boots. Perspiration can lead to bacterial and fungal problems. Uppers consist of abrasion-resistant microfiber mesh. The mesh delivers a responsive ride that allows you to go for miles.
As the name clearly states, the Vasque is a lightweight shoe. Gore-Tex, with extended technology, is used to provide you with the ultimate footwear experience. It also provides the lasting comfort your feet experience as you work out. Plus, it gives the shoes its waterproof function.
Dual-density compression-molded EVA provides the midsole cushioning. Vibram Mega grip fused with Vibram Light base technology offers the athlete the sure footing needed. It also saves 25% of the shoe weight, meaning less fatigue with this brand. These boots are perfect for athletes who go for long hikes.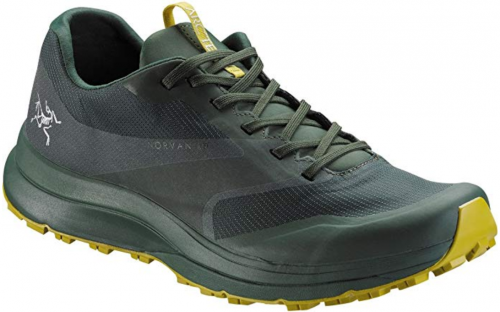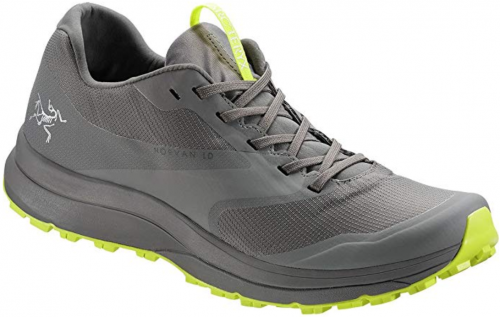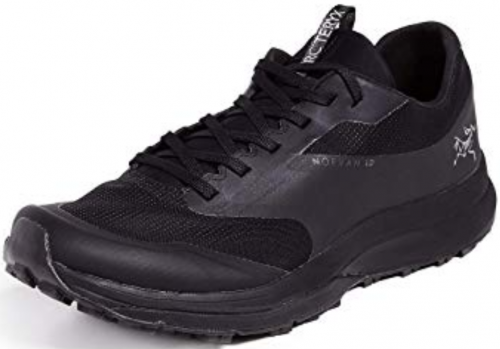 The Norvan LD Company prides itself on providing comfort and stability. It has square lugs that provide traction and a Vibram Megagrip rubber outsole. Also, it is perfect for uphill hikes thanks to the under-the-toe traction technology. An EVA midsole is also present in this shoe, making it suitable for long-distance hikes.
The upper is a tightly woven mesh with overlays with Gore-Tex membranes that offers breathability. This product is durable, and with proper care will serve you well. Thermoplastic urethane film coatings provide abrasion resistance and moisture protection. The midsole has a 4mm thick Ortholite 3D insert that gives the shoes excellent cushioning.
The shoe fits well, even though it is narrow. Fit before purchasing to avoid sizing issues. Additionally, these shoes have a minimalist appearance, but they have a lot of features. The outsole uses a trapezoidal lug pattern for a firm grip.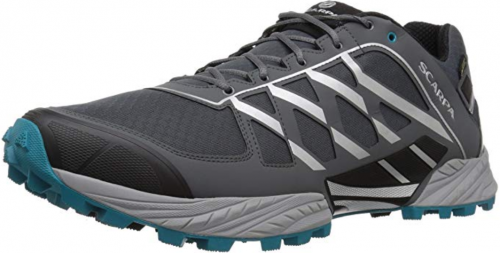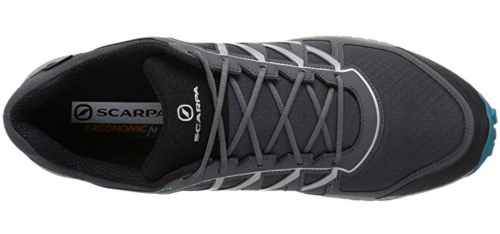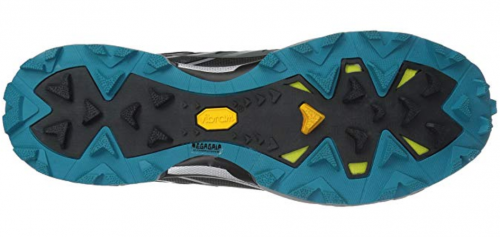 The Neutron`s upper consists of synthetic leather and polyester mesh. Debris is prevented from entering the shoe by the tightly woven mesh. Also, this product is breathable due to the mesh layer. The artificial leather covers the woven mesh layer for protection purposes.
The gusseted tongue has a lace pocket to prevent tripping over from an undone lace. Besides, these shoes are comfortable with an EVA foam present in the sole middle area. The Scarpa Neutron is a stylish shoe, but it only comes in two colorways. Furthermore, the outsole made of a rubber compound will last for a long time despite the terrain.
The Vibram outsole, known for its sturdiness, provides the underfoot with protection. The upper also has adequate padding for protection. Similarly, the synthetic leather upper provides lateral support. This product is an ideal investment for any athlete because it endures any condition.

Subscribe to our Newsletter