Best White Dress Shoes For Weddings and More Reviewed
last updated
Feb 06, 2019
The white sneaker trend of the past couple of years has now spread to all shoe styles. Walk down the street and you'll see more light-colored flats, heels, and booties than ever before. Especially during autumn and winter, a pair of bright white footwear makes a huge statement and is a great way to make your style pop without bringing you out too much from the crowd.
Though most people revert to dark colors—grey, black, navy—when it comes to dress shoes, we think it's time to add white into the mix, too. Let the cleanliness and purity of this color be the finishing touch to your semi-formal or formal attire. Below is a list of ten of the best dress shoes, including pumps for the ladies and Oxfords for gentlemen, to steer you in the right direction.
In a Hurry? The test winner after 8 hrs of research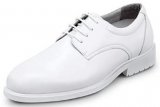 SR MAX Arlington
Why is it better?
Pigskin lining
Optimal traction
Lace-up
Protective and handsome
In a
Hurry? Editors choice: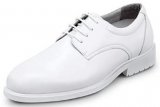 Test Winner: SR MAX Arlington

4
Researched Sources
6627
Reviews Considered
8
Hours Researching
10
Products Evaluated
Style
Upper
Breathability
Comfort
Size
By Default
Criteria Used for Evaluation


Style
Style is the most important criterion when it comes to best dress shoes. Some fanatics might say it's the most important for all types of footwear, but that's a bit of a stretch; when exercising or just going about your daily life, comfort ranks much higher, since wearing uncomfortable footwear could lead to blisters, cuts, callouses, and even long-term problems with the joints. However, when it comes to dress shoes, you won't be wearing them for long periods of time. Even if they cause a bit of discomfort, the few hours for which you wear them isn't enough to cause much harm. That's why we think style comes first.
Shoe style, or shoe type, can determine the occasions for which the shoe is suitable. Since "dress shoes" isn't a category of its own, it can be difficult to decide just what type of shoe to choose. However, some types are considered to be "traditional" dress shoe styles. It's safer to stick to these to ensure you have dressed appropriately for the event.
Starting with men's options, Oxfords are the most popular pick. These are characterized by the facing that is stitched under the vamp, also known as "closed lacing," resulting in a slim silhouette. Within this umbrella category, there are cap toe, wingtip, whole cut, and plain toe Oxfords. Derbies are similar and are also popular. The third is the Monk Strap, which has a more traditional look and is not worn as much anymore. Further down the list are loafers and Chukka boots.
As for women, high heels are the obvious choice. They are feminine and glamorous, which is perfect for semi-formal and formal occasions. However, you want to make sure the heel isn't so high that they seem more suitable for a Friday night out. Stick to kitten heels or pumps that measure two or three inches tall. Court shoes can also be chosen for traditional elegance, and brogues for a masculine element.


Upper
When we say "uppers," we're referring to the part of the shoe covering the toes, the foot, and the back of the heels. It can be thought of as the outer surface, and it is attached to the outsole using either the Goodyear Welt or glue. Some uppers are cut as a single piece while others include several pieces stitched into one. The tongue and the vamp are sometimes classified as part of the uppers as well, but nowadays they are mostly distinguished as separate parts of the footwear.
It goes without saying that the, in our list, the uppers of all the shoes are white. But the reason why this is a criterion isn't so much because of color, but rather because of material. The thing is, the uppers are what protect the foot from the world outside, whether that's scuffs or harsh weather. By consequence, they need to be made of the right materials.
When it comes to dress shoes, leather and suede are the most common upper materials—for a good reason. These two variations of animal skins are super flexible, supple, and durable. They are elastic, meaning they can stretch without risking tears or abrasion, and can also be made waterproof to protect you from wet weather. They also have a rich and luxurious appearance, though when dyed white the effect is less apparent. The only downside is that they are costly materials that can easily drive up the price of the footwear.
Nowadays, with the rise of manufacturing, synthetics are also commonly used. This material has benefits of its own, though keep in mind that it is not traditional. Synthetics refers to materials that are man-made, such as patent leather or vinyl. They are composed of an external surface along with a polyester backing. Their biggest advantage is their cheap price and, sometimes, their glossy appearance. However, they are less durable, less breathable, and less luxurious than leather and suede.


Breathability
When purchasing any type of footwear, especially those worn during the warmer months, you should always ask yourself "how breathable are they?" Those with sweaty feet know the struggle. No matter how exciting the event is or how much you need to be focused and engaged, you just can't do that with shoes that feel like ovens. On top of that, accumulated moisture and warmth can lead to bad odors and the growth of harmful bacteria. Athlete' Foot, a foot fungus, also thrives in these conditions.
Shoe breathability is determined by the material from which it is made. Breathable fabrics were first produced with methods that resembled waterproofing. It included glossing the fabrics with solvents, but this method aroused environmental concerns. Today, manufacturers rely instead on having micro-pores in the fabric to allow moisture molecules to pass through. This way, excess body heat can escape and keep the feet feeling fresh and dry.
Tests have shown that microfibre leather provides the best ventilation out of all materials. This genuine vegan leather allows moisture to escape evenly through the pores and is commonly used in athletic shoes. Next up is genuine cowhide leather, which releases moisture but does so unevenly through the pores. The third and worst type of material are synthetics, including polyurethane and synthetic leather, through which moisture can escape very little, if at all. Keep in mind that synthetic leather is not the same as genuine vegan leather!


Comfort
Buying footwear online is tricky because you take a huge risk when it comes to comfort. Since you can't try them on and feel them yourself, you have to have faith that they'll fit comfortably. There are, however, some ways that you can ensure a higher chance of getting the right pair. This includes having the right size, breathability, and material quality, which we explain in more detail in the rest of our criteria. However, it also includes shape and support.
Before making your purchase, take a look at the shape of your foot. Is it curved? Straight? Somewhere in between? Is it wide or narrow? Since shoes are designed to hug the foot for a snug and supportive fit, you need to make sure the shape of the shoe matches the shape of your foot. If you know for a fact that you've got wide feet, for instance, we recommend you skip the narrow flats and pumps. Some manufacturers have different width sizes (ex. Narrow, medium, or wide fit) to better accommodate each individual.
Support is more of a priority for athletic shoes because physical activity puts a lot of pressure on the feet, making it extra important to keep the arches support and the joint protected. However, you can never go wrong with a bit of extra comfort. The inside curve of the foot, also known as the arch, bears the most weight when walking, so it's nice to have that part of the foot supported. This can be done by having a distinctly contoured shape on the footbed. Though not frequently found in heels, some men's dress shoes will offer this feature.


Size
A study done by the College of Podiatry states that nearly half of women and one-third of men purchase footwear that doesn't fit properly. That's a high percentage! If you're part of that percentage, the bad news is that money and a slight discomfort aren't the only cost you're paying. In the long term, footwear that doesn't fit can cause blisters, bunions, chronic foot pain, and even more serious issues. It could cost you your health.
Thankfully, you can take steps to ensure you get the right size. Though you may not be able to try on the dress shoes and feel see their size for yourself when shopping online, we've got some tips to facilitate the process for you.
Firstly, keep up-to-date measurements of your feet. It is recommended that you measure your feet once a year, as their size tends to change with time. Next, take these measurements and compare them to those of the sizing charts of different manufacturers, which will show you the corresponding shoe size to your foot measurement. Then, you can simply pick the shoe size that comes closest to your measurements.
If one of your feet ends up being larger than the other (it's more common than you think!), it is advised to pick the size according to the larger of the two. In addition, make sure to have extra room if you intend to wear thick socks with the shoes—though that's more applicable to winter footwear rather than dress shoes.
Expert Interviews & Opinions
Most Important Criteria
(According to our experts opinion)
Experts Opinion
Editors Opinion
Users Opinion
By Default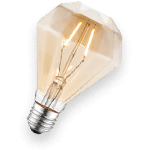 Make A Statement
White footwear is a great way to punctuate an outfit, especially if the rest of your attire is in darker tones.
High-Quality Looks
It may not be easy to keep your white kicks pristine and clean, but it pays off. Clean white shoes tells others that you're invested in your style, and also gives an impression of high status.
Did You Know?
The color white represents purity and cleanliness. That's why it's traditional for brides and doctors to wear this color.
Other Factors to Consider


Stability
It's important to stay balanced on your feet. Not only does it prevent slips and falls, it reduces foot fatigue and keeps you feeling energized and comfortable throughout the day. Unfortunately, dress shoes—especially those for women—do not make stability a priority. The high heels and narrow toe boxes are notorious for causing discomfort and embarrassing accidents.
By paying attention to the details, you can sneak yourself some extra points for stability. For one, the lower the high heel, the more balance is provided by keeping you closer to the ground. What's more, heel styles like chunky heels and wedges offer additional stability by providing more surface contact with the ground. Also, ensure that the sides of the foot are supported. Though cut-outs are chic, they could significantly decrease your balance if they happen to be at the arches!


Shock Absorption
Cushioning is just something extra to add to the comfort. It's not a huge priority when it comes to dress shoes, but it's crucial to athletic shoes, everyday sneakers, and any other shoes worn often and for long durations of time. Cushioning lessens the shock impact of every stride to reduce fatigue and, in the long term, joint aches and pain.
Women are at a disadvantage when it comes to cushioning. Few high heels provide it, even if they are very low kitten heels. However, the best flats and loafers should have some cushioning properties. On the other hand, it's more common for men's dress shoes to have cushioning insoles. It is usually paired with a leather or suede lining for a soft underfoot feel. When possible, choose the option that provides cushioning for some additional comfort!


Bottom Line
Dress shoes don't have to be boring. Why not wear white as a finishing touch to your attire? It's a subtle way to express yourself and make you stand out from the crowd. On top of that, it goes well with all other colors and gives an impression of cleanliness and neatness. We hope you can use our top ten list as a guide towards your next wardrobe addition!
Frequently Asked Questions
q:

What are dress shoes?

a:

Dress shoes are footwear suitable for events on the formal side. This includes weddings, graduations, business meetings, and more.
q:

What can I wear white dress shoes with?

a:

Pretty much anything! White might be more conspicuous than the traditional brown or black, but it's still a neutral color.
q:

Can women wear Oxfords as dress shoes, too?

a:

Though traditionally a men's shoe, Oxfords are now gaining popularity with women as well, and there have been versions made especially for women. For a masculine streak to your formal style, it is an excellent finishing touch.
q:

What's better, leather or synthetics?

a:

Both have their benefits. Leather is traditional and is breathable, supple, and durable. Synthetics, on the other hand, are lightweight, and affordable. It depends on the style you want and the money you're willing to pay for it.
q:

How high should my dress heels be?

a:

Ideally, no more than three inches high. More than that, and you might get discomfort and pain when wearing them at all-day events. Low heels also look more modest and professional.