Best Kitten Heels Reviewed for a Feminine Touch
In a Hurry? Editors choice: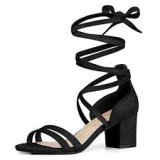 Test Winner: AllegraK Lace Up

Let's be honest:
heels are not the most comfortable shoes
. Heels are designed for the appeal rather for comfort or quality. But there is one type of heel that has received a large amount of praise for being comfortable, stable, and enjoyable to wear. It's none other than Kitten
Heels.
No, we are not talking about purchasing heels for your precious, furry friend. More often than not, if you are unaware of what a kitten heel is, you have worn one and unfamiliar with the technical name. These are one of the most popular choices among
consumers today
, which is why we chose to perform our next buying guide on the topic. In today's buying guide, we are going to explore the absolute best from this industry and some tips and tricks to make your decision process that much easier.
Standout Picks
Criteria Used for Evaluation
10 Best Kitten Heels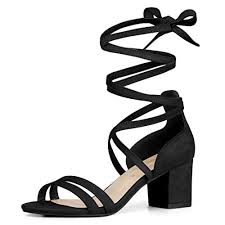 For the first product on our buying guide today, we a proud to present the AllegraK Lace Up. This kitten heel is bound to become the subject of any party, wedding, or local event's attention. They boast style, flair, fashion – and a great price. If you are looking for a quality and professional choice, that can also be used casually, this is a great option to consider.
Lace Up Detail
In the shoe industry, it's vital that brands attempt to design their shoe to stand out. In efforts to accomplish this, this manufacturer crafted their product with a sassy lace-up detail which is stylish, fashionable, and unique.
Padded Insole
As we said above, heels are typically not well-known for their comfort. However, this brand sought to cast aside this notion by padding the insole of the heel, providing consumers with some of the best comforts on today's list.
Cost and Value
When it comes to comparing the cost of this product to others on our list, we can say that this item is easily one of the best deals of today. Not only is this an incredibly affordable option, the value significantly outweighs the cost. If you are looking for a comfortable pair of footwear that will make you feel stylish and trendy, this is a great item.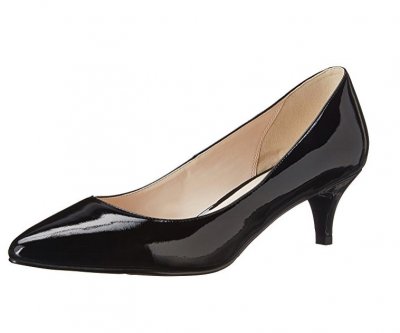 We are incredibly excited to share with you the Cole Hann Juliana heels. Not only are these the most luxurious product we have to share today, they easily take the title as far as comfort and innovations are concerned. With that being said, let's not waste a minute! Here are two product features that consider.
Grand.OS Cushioning
The reason why this product is such a hot-choice is that of something known as Grand.OS technology. For those who are not familiar with the brand, this is a type of cushioning innovation that can significantly improve one's comfort when walking for a few hours. For functionality and comfort, there really is nothing better.
Stylish and Chic
Out of all the products on today's buying guide, this item may just be the fanciest and winner of the most stylish footwear. It's chic, modern, and, at the same time, reserved and classy. Due to this, it actually helps to improve the versatility of this footwear, making it wearable for work, school, or even formal events.
Cost and Value
If you consider the design and impressive features put into this item, it becomes clear and evident why this is the most expensive product on our list today. Now, not only is this manufacturer one of the most well-known brands in the world – they are a brand that truly mastered craftsmanship. This is a perfect item for an individual who is seriously considering a quality pair of footwear – and willing to spend the money.

3

. Modemoven Patent Leather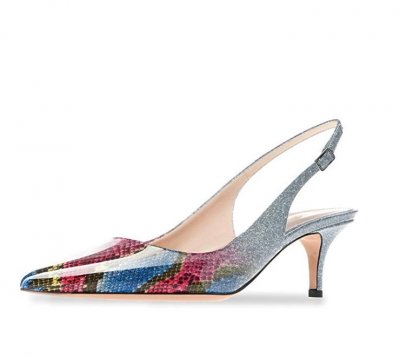 As we start to reach the end of today's buying guide, we could not forget to include the Modemoven Patent Leather heel. This item takes the medal when it comes to an assortment of different choices. With over 27 different colors, all which are quite impressive, this item makes a great argument to be one of the best in the industry. Partner that with some other great design features and you have a product worth your interests.
Cushioned and Supportive
What really helps make this product a viable choice is really the cushion and supportive properties. The footbed is constructed with added cushioning, which is actually manmade. In addition to this, the company created a unique backing to help boost comfort and support while walking.
27 Different Designs
Want to talk about options? Well, this particular item comes in over 27 different, stylish, trendy, and vibrant colors. Let us ask: what's your favorite color? Blue, green, white, pink, or even purpose? Guess what? This brand has every single color, and more! Whether you are looking for the perfect footwear for an even or a birthday gift, this is a great choice.
Cost and Value
So, let's talk about the price for a minute. This item is currently being sold at a competitive price point in comparison to other items on our list. What this means is that it's actually priced around the same range. With that being said, what really helps this product stand aside from those competitors is the vast number of choices that consumers have to pick from. In addition to this, this product boasts supportive and cushioned properties, further helping their case.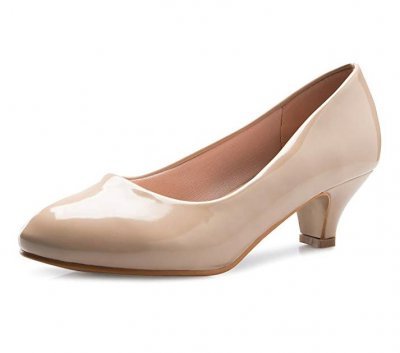 Another popular option today among consumers is the Olivia K Classic heel. This item has become a popular competitor for the throne in the market thanks to its stunning design, unique colors, and lightweight features. If you are looking for an affordable footwear that can help accentuate your outfit and appearance, this is a great choice.
Comfortable
When it comes to comfort, this is a great and viable option. This brand sought to make one of the more comfortable heels for consumers by minimizing the thickness of the soles. Now, most brands typically try to make the soles thicker to provide more padding or cushioning; however, by taking this route, these are naturally more comfortable and stable.
Versatile
Are you the type of consumer who is looking for footwear that can be worn for multiple different occasions or purposes, like weddings, birthday parties, or even for work? Well, this particular product is just that. The design is versatile in nature, making it a favorable choice for many different people. Additionally, there are four different color options, adding to its functionality and use.
Cost and Value
When it comes to the price tag for this item, consumers can anticipate paying quite an affordable price. While they are not the cheapest, they certainly do not compare to the brand names on our list today. With that being said, this is most certainly a decent choice for consumers who are seeking good quality, professional designs, and a good price to match.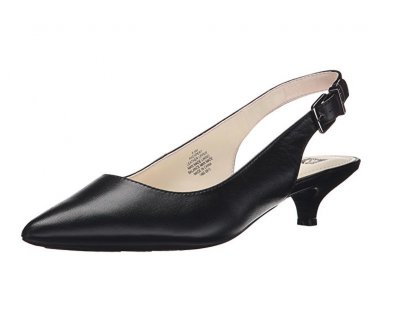 The next product on our list today is from a very well-known brand that has taken over this market by storm. The Anne Klein Expert is, as the name implies, an expert piece of craftsmanship. Our favorite part about this product is the numerous different designs, all of which are very fashionable and arguably the nicest on today's list.
Adjustable Buckle
In efforts to provide consumers with an additional level of comfort and control, this product is constructed with an adjustable buckle. This is a great additive knowing that an individual can create the fit towards the heel of the footwear.
IFlex
In addition to the adjustable buckle, this brand also infused something known as IFlex technology. The purpose of this feature is to actually make the footbed more comfortable and flexible, significantly improving and enhancing walking experiences.
Cost and Value
Since this product is made from a well-known brand, it should be expected that the cost for this footwear will naturally be higher than other items on our buying guide today. Furthermore, given this notion, it can also be assumed that the quality and innovations infused in this product are also greater as well, further proving that this is a great deal.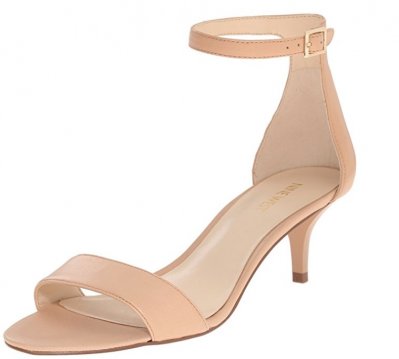 If there is one brand that deserves to be on our list today, it's Nine West. This is one of the most popular footwear brands, and clothing companies, in the world today. With the creation of the Leisa Leather Heel, this item easily secures a spot, boasting a comfortable, classy, and professional design that will capture any friend or family's attention. Let's see what this product entails!
Padded Design
If there is one part about this product that really sells itself, it's the padded nature and design. In efforts to provide consumers with the strength and ability to walk all day in heels, this footbed is padded and cushioned, giving the consumer exactly what they need.
Six Stylish Options
This is something so special and unique about this footwear design as it embodies both a blend of classy, luxury, and professionalism. With over six different stylish options, consumers really enhance and spice up their wardrobe. Choose from black, natural leather, suede, off-white, and even pink – the options are quite endless.
Cost and Value
As far as cost and value are considered, this choice is one of the most expensive products on today's buying guide. This can be directly attributed to the fact that this is made of a quality manufacturer and features some quality features. With that being said, if you are looking to purchase high-quality, brand-names, and comfort, this is for you.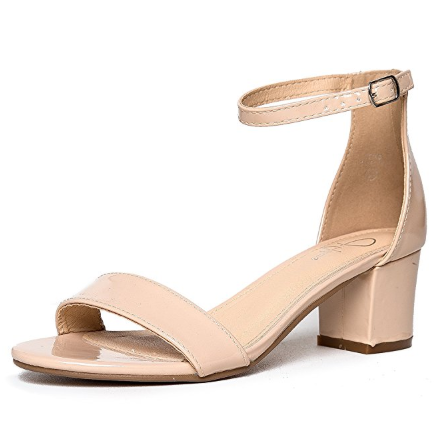 If there is one product on our buying guide today that we are excited to share with you, it's the J. Adams Ankle Strap. This item not only boasts some of the most positive reviews from consumers – it's easily the most personable. Out of any other product on our list today, this may just be the best-valued product. Let's explore!
100% Vegan
So, what makes this product so popular and desirable? For one, it's made from 100% vegan materials. In other words, consumers can enjoy wearing these, knowing that no animals were harmed to construct them.
Lightweight and Comfortable
One of the biggest sales points of this item is the fact that it's considered "ultra" lightweight and comfortable. This can be directly related to the types of materials that the manufacturer used, alongside the constructional design. The ankle region of the footwear comes with a unique strap, boosting comfort and control, preventing any slipping or falling.
Cost and Value
Are you ready for some good news? This highly valuable product is actually one of the most cost-friendly choices on our list today. With over 30 different colors to pick from, consumers can truly personalize their own experience by selecting their favorite colors.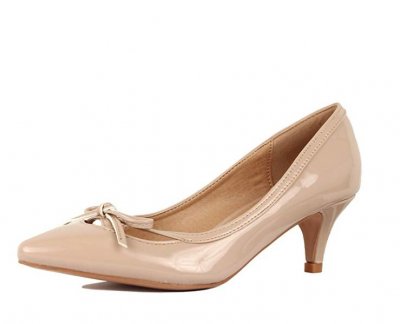 In the middle of the competition, we have the ever-so-popular, Guilty Shoes Classic. This specific item has everything that a consumer might be asking for: design choices, comfort, and durability. If you are looking to stand aside from the crowd, this is your product of choice!
Lightweight Design
The last thing that any consumer wants when it comes to this type of footwear is struggling to walk. If your shoes are too heavy, it can actually cause some damage to different parts of your legs and body. In efforts to combat this, the manufacturer made these to be very light, making them easy to wear.
20 Designs
Similar to the last product on our list, this specific footwear is a great, personable choice. The reason behind this is that the manufacturer created over 20 different designs and color choices, all of which harness the balance between casual and professional. So, if you are looking for a new pair of footwear for school, work, or even a wedding, this is a great and feasible choice.
Cost and Value
It's safe to say that the best part about this item is the fact that it's cheap. While it's not designed cheaply, only priced – this is a valuable consideration for just about any consumers that are interested in not spending a lot of money but still interested in quality shoe innovations.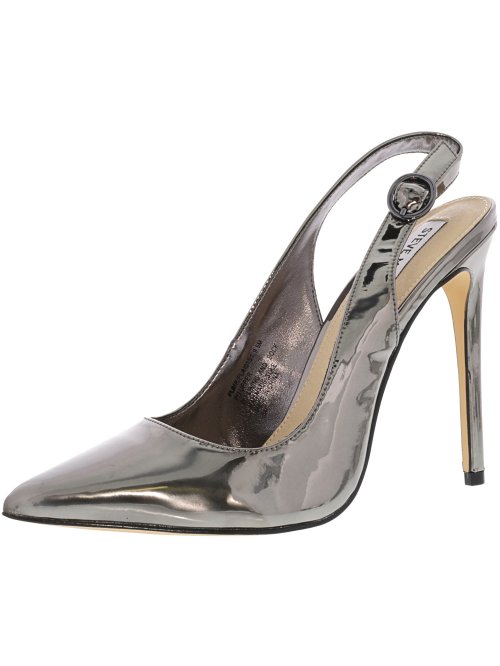 Have you ever dreamed of wearing the perfect summer heels at the perfect summer party or event? Well, the Steve Madden Flair are potentially the footwear for you. This floral product has captured the attention of consumer's hearts simply from the design itself. However, once you consider the value and features, it will capture the wallet as well!
Fashion Statement
There might not be a better product to make a fashion statement than this one. The metallic design is one that has captured the attention of consumers and gurus around the world, hence why it's on our list today. It's a vibrant while still being classy.
Padded Footbed
Wouldn't it be sad to own a heel this stylish and have it be uncomfortable? Well, you don't have to worry about that with this item. Here, this manufacturer really focused on created a padded footbed to support your every moment. Whether walking at work, school, or around the mall, this is a great pair for any need.
Cost and Value
Surprisingly, this specific footwear is not that expensive, even though it's one from one of the top designers in the industry. In this, users can expect a high-quality design and a product that can last for many walking miles, while maintaining the same level of comfort and stability. This is a great item for the individual who loves summery designs – and name brands.

10

. Christian Siriano Kadence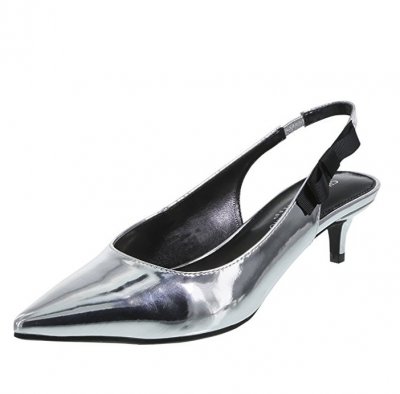 For the final product of today's buying guide, we have the Christian Siriano for Payless Kadence heel. This particular footwear has reached significant heights and making our list today, thanks to its great price, simple design, and decent features. For consumers that need a basic pair of footwear that can withstand daily wear and tear, without spending a ton of cash, this is a viable option.
Padded Insole
There are many different reasons why this particular shoe is a decent choice- and one of them is thanks to the padded insole. Many consumers who have worn this shoe, praised the comfort and stability.
Great Design
For us, the design speaks volumes. This is the first item on our list today that does not abide by the standard in the heel industry. Here, you have a unique sling-back feature, glamorous and modern color choices, and a petite bow to top off the entire shoe. For the price, can you beat it?
Cost and Value
When it comes to price tags, you will not find a lower cost than this one. This particular brand and footwear have built its reputation on its costs, simply because it's worth every dollar. With three different color designs, this is a decent product, offering decent value. We should say though; this product is not intended to last for months or years.

Subscribe to our Newsletter