Best Shoes for Shin Splints – 2021 Reviews
last updated:
Apr 11, 2021
As beneficial as running can be for our physical and even mental health, there are inherent risks to running as well. One of the most common risks is developing shin splints.
While the experts are not exactly sure what causes them and why some people are more prone to shin splints than others, one factor that can lead to or agitate shin splints is improper footwear.
No shoe can guarantee that you won't experience this problem, but we've compiled a list of running designs that we believe will help keep you from getting shin splints in the future.
In a Hurry? The test winner after 7 hrs of research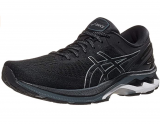 Asics Gel-Kayano 27
Why is it better?
Stretchy mesh with reinforcements
Adaptable fit
Gel cushioning system
Complete bounce back
Corrects overpronation
In a
Hurry? Editors choice: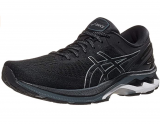 Test Winner: Asics Gel-Kayano 27

6
Researched Sources
1278
Reviews Considered
7
Hours Researching
10
Products Evaluated
Fit
Comfort
Effectiveness
Materials
Value
By Default
10 Best Running Shoes for Shin Splints
Criteria Used for Evaluation

Fit
One of the best ways to guarantee you'll experience pain and discomfort when you run is to wear footwear that doesn't properly fit.
Designs that are too loose or too tight will not only hurt your feet, but they will also increase your risk of hurting other parts of your body, like your legs or back. You're more likely to lose your footing and fall if your shoes are loose as well. And wearing footwear that doesn't fit properly will keep you from maximizing your full potential.
Running footwear is designed to function best when it's properly fitted, so you're wasting your money getting an expensive pair if it is the wrong size.
But beyond getting the right size, you'll also want a design that snugly fits your foot. The better a shoe "hugs" your foot, the better your run will be and the more it will function as an extension of, rather than an addition to, your foot.
Several of the options in our list are constructed with memory foam inners and insoles that help your footwear conform to your feet, so you may want to start there when you're looking for an option that fits well.

Comfort
Another important element to look for when you're trying to prevent the ailment that is our focus here is sufficient cushioning.
We say "sufficient" because you don't want a design that provides too little or too much cushion: you want one that provides just enough to keep your foot comfortable without compromising its stability.
If your footwear does not provide enough cushioning, then your feet will absorb all the impact of your run; if your footwear has too much cushion, then your feet will lose the snug fit you want and you can become unstable.
Obviously, there is a balance that has to be struck here and finding it may take some trial-and-error, but it's essential that your feet have proper cushion both to keep them comfortable and to help absorb the shock they experience while running.
Make sure the footwear you choose is designed to take the stress away from your feet. Many of the items on our list of best shoes to prevent shin splints come with shock-absorbing properties and will help cushion your feet from the repeated impact of running on hard surfaces.
Look for gel cushioning and quality rubber outsoles to ensure your footwear is helping your feet last as long as possible on your run.

Effectiveness
While most running footwear is designed for neutral runners, several of the options on our list are designed to correct specific types of pronation, either under- or overpronation.
Pronation (defined below) will play a significant role in the comfort and quality of your run; if your feet are not hitting the ground the right way, then you are at a higher risk of developing running-induced injuries like shin splints.
Some footwear companies will test your feet to determine your pronation type and then recommend a design based on the results. This may seem like an extreme measure to take to try to avoid shin pain, but in the long run, you'll be thankful you know what kind of design to shop for.
You can also look at the wear on your shoe to see if the roll of your foot is out of kilter. If you're wearing either side of the sole instead of the center of the sole, then chances are you suffer from either under or overpronation.
Some options in our list are designed for specific pronation types, so check their descriptions or follow the links to the product pages and look for one that will correct your running pattern. The way our foot rolls is something many of us don't think about when we run, but correcting improper pronation could mean the difference between success and failure for frequent runners.

Materials
In order to give your feet and legs the best chance of success during a run, look for a design made from lightweight materials.
Running is difficult enough without adding heavy, clunky footwear into the mix, and the heavier your shoe is, the more quickly you will tire during your run. Going too light, however, with something like a barefoot design, may mean you lose some of the needed cushioning discussed above.
Often, running footwear is designed to put as little material as possible between your foot and the ground, but if you're suffering from shin splints, going too lightweight or too thin may exacerbate the pain you're experiencing when you run.
Again, there is a balance to strike here, but most running footwear is designed to be lightweight and to provide proper cushion and shock absorption, so you will have a wide variety of designs from which to choose.
Several of the items in our list claim that they are so lightweight that you'll forget you're wearing them, and as long as the design also has an ample sole, this is a great quality to look for.
Synthetic materials, such as nylon, are going to give you the greatest strength with the lowest added weight; natural materials, although sometimes more durable, tend to be heavier. Thankfully, most of the designs in our list are made of entirely synthetic (even vegan!) materials, so you know they'll be lightweight and durable.

Value
It's important to look at the value of a design before you purchase it.
This doesn't necessarily have to do with the cost of the option. Sometimes cheaper designs have greater value because they are high-quality for the price, while other times more expensive choices can fall apart pretty quickly and end up not being worth the extra cash.
In order to glean the value of a product, look at its construction; whether it is made of high-quality, durable materials (think nylon or leather; mesh, while being amazingly lightweight, is not very durable), and if all the seams are properly sealed. Next, make sure that the rubber outsoles are not cracked or chipped in any way - they are quite durable, but if rubber cracks, there is nothing you can do to repair it.
Finally, it is important to know that just because a design comes from a well-known brand name, it doesn't always have to mean that it is high in quality. Brands produce footwear by the dozen, and it sometimes happens that design is not up to par, that it doesn't hold up well over time. So be vigilant, and don't assume that just because you're looking at a flashy brand name the product is worth your money.
Expert Interviews & Opinions
Most Important Criteria
(According to our experts opinion)
Experts Opinion
Editors Opinion
Users Opinion
By Default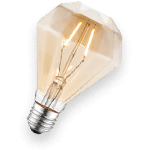 Avoiding Shin Splints
When training to run longer distances, you can get shin splints from ramping up long run mileage, or overall weekly mileage too quickly.
Rule of thumb to help avoid shin splints when going long? Increase your long run by 10% each week. So, if you're running a 10-mile long distance run one week, the following week, make it 11 miles. Try not to increase your overall weekly mileage by more than a total of 15%.
Running Gait
Sometimes, just the way your gait is when running can increase chances of shin splints. Many folks tend to strike midfoot when running, or sometimes even on their toes. Heel striking when running can sometimes cause issues if the cushion in your sneakers doesn't negate the impact sufficiently.
If you're worried about your gait, you can always have a gait analysis done! Check with your local running shop for details where you can have one performed for a personalized gait analysis.
Other Factors to Consider

Bottom Line
As we said at the beginning, no design will guarantee that you won't experience shin splints when you run. There are several factors that can lead to the development of this condition (see the "FAQ" section below), but wearing the wrong type of footwear is a surefire way to sabotage your run and kill your motivation for wanting to do it again.
After all, we run because we want to be healthy and feel better, and pain will not only make our run less enjoyable and profitable, but it'll also linger around after your run and make you reconsider getting out there again.
We want to give ourselves every advantage we can when we're trying to improve ourselves and better our health, so consider trying one of the pairs in our list of best running shoes for shin splints and see if they help get you through your next run more easily. They may not make you run faster, but hopefully, they'll help you run farther by lowering your risk of experiencing the pain of this condition. If you can avoid that pain, then you'll stand a much better chance of staying motivated, sticking to your resolutions, and getting out there next time.
Frequently Asked Questions
q:

What are shin splints and what causes them?

a:

"Shin splint" is the term used to describe pain along the front of your shin bone that results from engaging in strenuous physical activity. As the name implies, this pain is concentrated in the lower leg/shin area between your knee and ankle.

The medical name for this is "medial tibial stress syndrome" or MTSS. Repeated stress in your lower leg area causes your leg muscles to swell, which can result in excess pressure against your shin bone. This pressure can lead to inflammation and pain in your leg.

This condition can also occur when bone fractures in your leg are not given time to heal. Repeated stress on the bone can cause small fractures to become a complete fracture, so, if you're experiencing pain, make sure you are giving your legs plenty of rest. The condition will only get worse if you continue to run and don't allow your legs to heal.
q:

What is pronation and how does it relate to this condition?

a:

Pronation is the way your foot rolls inward as you run. As a runner, you will fall into one of three categories of pronation: under-pronator, neutral pronator, or overpronator. You can determine your pronation type by taking a pronation test, or by simply noting the wear of your running design.

If you are an under-pronator, then your sole will wear the most on the outside. An overpronator will wear the inside of the sole. A neutral runner will wear their footwear in an S-pattern from front to back.

Because pronation determines how your foot distributes impact when you're running, and because the condition that is our topic here occurs and worsens from impact, it's important to have an appropriate footwear type to help prevent it. Knowing your pronation type will allow you to select the running sneaker that will best support your feet when you run.
q:

What can I do to help prevent this condition?

a:

The likelihood of you experiencing pain from running decreases as the stability of your foot while running increases.

So, make sure your footwear fits your feet properly. Choose best sneakers for shin splints from our list. The right design for you will be determined by your pronation type, so make sure you know what type you fall under (see above). You may also want to invest in some shock-absorbing insoles to help bear some of the impacts your feet will experience when you run. Make gradual adjustments to your exercising instead of trying to push yourself as hard as possible from the outset.

Avoid running on rough terrain when you can, and make sure you warm up before you run and stretch after you run. Also, make sure you have the best running shoes to prevent shin splints. And most importantly, don't try to muscle through the pain! You'll end up doing more harm to your legs and you'll run the risk of having long-term complications.
q:

What can I do to ease the pain if I develop this condition?

a:

If you do happen to feel pain in your lower legs the next time you run, the first thing you need to do is give your body time to rest and heal. This means you'll need to cut out moderate and heavy physical activity and limit yourself to activities like swimming or walking. (Obviously, exercises that don't require you to pound the pavement are fine during your recovery).

To help ease the pain, there are a few home remedies you can try. Elevate your feet and put ice packs on your legs to help reduce the swelling and inflammation. You can also take anti-inflammatories to help with this. Compression socks or bandages may also be helpful in reducing swelling and alleviating pain. Finally, you can massage your shin and calf muscles, either by hand or with a foam roller.

None of these remedies will help with more serious issues like bone fractures, but they should help alleviate muscle pain and get you on the road to recovery. In rare instances, surgery may be required to treat the condition. This procedure is known as a fasciotomy, and if your pain lasts for more than a few months, your doctor may recommend this treatment to help relieve it.
q:

Are there any long-term effects of frequent shin splints?

a:

If you don't take measures to prevent this condition and don't allow your body time to heal and recover from it, then you run the risk of a minor injury developing into a more serious issue. If you don't treat the pain and continue training (or worse, overtraining), then you can cause a fracture in your tibia (shin bone). Most tibial fractures will require at least a 6-week recovery period.

A more serious complication from the condition is called muscle compartment syndrome, where your muscles become engorged and cause damage to the areas surrounding them. Developing muscle compartment syndrome will likely result in needing surgery to help prevent lasting damage to your leg muscles.
q:

If I keep experiencing pain from running, what activities do you recommend instead?

a:

Low-impact exercises are the way to go if you continue experiencing pain and are unable to prevent it through the methods we've listed. Cycling, swimming, walking, and using an elliptical are all great ways to get in your cardio without developing the condition and damaging your body.

Remember, the goal is overall health: it's worth it to sacrifice burning a few calories in order to save your legs!
Subscribe to our Newsletter