Best Shoes For Sciatica Pain Reviewed & Rated
In a Hurry? Editors choice: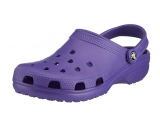 Test Winner: Crocs Classic

Living with back and hip pain can have a huge impact on your quality of life. Everyday activities like walking, sports, sitting, and even sleeping, can all be disrupted if you're experiencing sciatic pain which is why it's so vital that you wear the right kind of footwear to help prevent and heal your uncomfortable symptoms. This is exactly why we've carefully researched and reviewed to bring you a guide to ten of the best pairs available today and by choosing one of the editor's choices, you will be able to maintain control over your physical condition. We've taken many factors into consideration including comfort, fit, effectiveness, shock absorption, and support.

Standout Picks
Criteria Used for Evaluation
Comfort
Wearing a comfortable shoe is very important for your feet, legs, hips, and back. Uncomfortable footwear can cause all sorts of aches and pains including blisters, arch collapse, plantar fasciitis, and sciatic pain. It's important that your shoes provide a supple underfoot cushioning and that they have a supportive structure. Without adequate support it puts excess strain on your arch which can trigger problems with the sciatic nerve. Look for options with features like memory foam, an EVA insole, or gel-cushions, because these pairs are going to provide a more comfy environment for your feet. Be sure to avoid pairs that have little room in the heel or that lack adequate padding around the collar which are more likely to rub and cause painful blisters. It's also a good idea to choose a shoe that has a slip-resistant outsole, particularly one that's made from rubber because it will offer better grip on slippery terrain. If you slip and fall it will definitely worsen your sciatica symptoms.
Fit
A poorly fitted shoe can cause you great discomfort and can worsen the painful symptoms of sciatica. In order for a shoe to be a comforting pair, it needs to offer enough room in both the toe and heel to prevent pinching or rubbing. If the shoe rubs against your heel it causes friction which will eventually lead to the formation of painful blisters. Once this occurs it can take weeks to fully heal and can further worsen sciatica because you'll have to limp while you recover.
 
There should always be enough room at the back of the shoe to easily slide your finger between the material and your heel which will prevent any crowding and friction related issues. The pairs chosen for this list were carefully considered based on how well they fit after researching countless user reviews and assessing which options were the highest rated among wearers.
Effectiveness
For a shoe to be effective in relieving the painful symptoms associated with sciatica it needs to provide adequate comfort, cushion, arch support, and shock absorption. Without these key elements, your footwear will be ineffective in helping to relieve your symptoms. The options on this list were carefully considered based on user reviews and the overall level of effectiveness in each area mentioned. You'll benefit from their overall comfortable wearability and effective design features that target problem areas like legs, hips, and lower back.
Shock Absorption
Shock absorption lessens the levels of kinetic energy which travels through your body with every step you take. Foam and EVA materials are excellent for absorbing the force felt from the impact of each step which can travel through your feet and along your muscles reaching other lower limbs. These materials have a tendency to make forward motions more laborious which is why it's important to balance them with a structure that isn't too flexible but is somewhat rigid. This lessens the energy required to carry through with your steps and results in less fatigue.
 
A shoe should be designed to help absorb the waves of shock that occur with each footfall to better stabilize the wearer. This an important factor with any pair of shoes especially one designed to alleviate sciatica. They're specifically shaped and intended to lessen the waves of shock which travel through the feet and up the legs every time you connect with the ground. Over time the shockwaves can cause painful joints and muscles and can worsen the symptoms of sciatica.
Support
Without adequate support, the delicate arch area of the foot is left to carry your weight which can lead to arch collapse and other painful conditions of the foot. If you're experiencing discomfort in that area it can cause you to walk in a strained manner putting more pressure on your lower back, hips, and legs. This can further worsen symptoms of sciatica which is why it's so vital that the shoe provides a firm and stable support structure. The options on this list are designed in a manner which promotes a supportive environment for the underside of the foot preventing unnecessary wear and tear on your arch.
 
A supportive shoe should have a somewhat rigid sole and a heel that's ½" to 1" higher in the rear than the front. A raised heel will distribute pressure more evenly through the foot and lessen strain put on the Achilles tendon and delicate arch area of the foot.
10 Best Shoes For Sciatica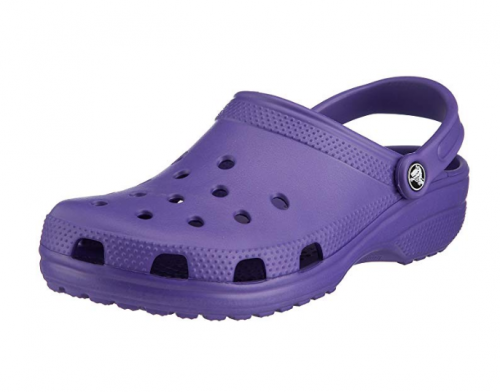 Crocs clogs offer a 360° comforting design. Made with a unique Croslite midsole material that provides the ideal cushioning and support structure to prevent lower back irritation, Croslite is an innovative material. This closed-cell foam resin provides the ideal amount of rebound and cushion while offering a lightweight and bouncy foot feel. Its deep cushioning provides superior arch support while a memory foam core is designed for all-day comfort.
These clogs are one of the more comfortable styles of footwear available thanks to their roomie design an incredibly lightweight wearability. They feature pivoting heel straps for a secure no-slip fit and upper ventilation ports for breathability, which also make them the perfect shoe for gardening or water-related activities. They are odor-resistant, fast drying, and super easy to clean making this pair an overall great choice for anyone suffering from sciatica.
  
Crocs clogs are lighthearted shoes that are available in over 20 color variations including tropical teal, ultraviolet, cerulean blue, black, and pomegranate, to name a few. This makes it an effortless task matching these with nearly anything in your wardrobe and is one of the reasons these clogs are so popular among wearers.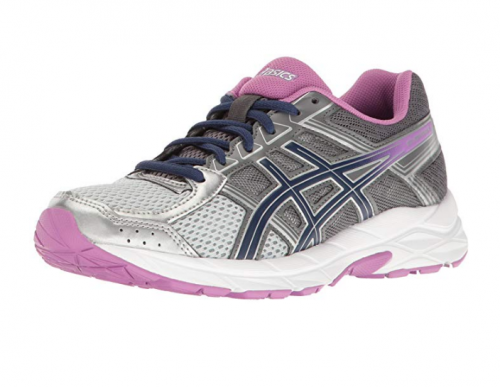 Asics is a brand notorious for their high-quality footwear that's ideal for wearers who suffer from sciatica. The Gel-Contend 4 is the perfect example of their comforting pairs that help to relieve uncomfortable symptoms. It features a rear foot gel cushioning system that helps to absorb the waves of shock which travel through the feet and up the legs with every step. This makes for a smooth transition during the impact phase of every stride lessening the negative impact on your body.
A removable sock liner helps to accommodate orthotic inserts while providing an extra layer of glove-like support. It also effectively wicks moisture away from the skin preventing a buildup of sweat and odor-causing bacteria for a cool, dry, and healthy environment for your feet. This shoe has a rubber sole but provides a steady grip on any surface to prevent any accidental slips or falls.
  
Wearers love the nearly 20 colorways available that make this shoe an easy choice that will match well with nearly anything in your wardrobe. Choose from colors like high-rise silver, white Aruba, and pink glow, to name a few and enjoy how stylish your comfortable new pair of shoes are.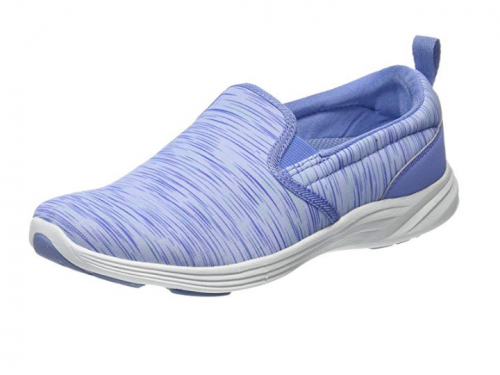 The Vionic Agile Kea is a comforting slip-on shoe that's approved by the American Podiatric Medical Association (APMA). It features a man-made upper unit that's breathable and lightweight for a cooling and enjoyable walking experience. This shoe is designed to enhance your overall comfort in every way and is ideal for walking and other physical activities, including long periods of standing.
The Agile Kea was designed using innovative biomechanical technologies that help to keep you comfortable all day long and prevents lower back, hip, and leg pain. Its removable EVA footbed is mesh covered for better airflow and to prevent a build-up of sweat and odor-causing bacteria for fresher footwear that won't disappoint.
  
This shoe is available in ten colorways including black, navy, light blue, and grey, to name a few. This makes for effortless dressing thanks to the sheer versatility of its design that will be easy to match with anything in your wardrobe.

4

. Brooks Addiction Walker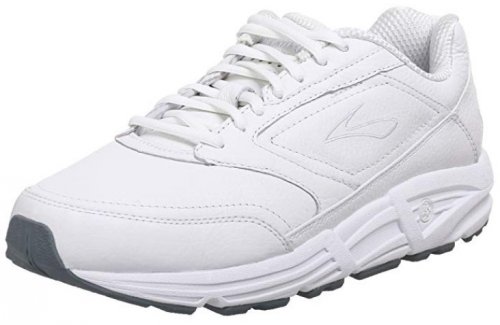 Brooks is at the top of the list of brands most recommended for those who suffer from sciatica. The Addiction Walker is a sporty trainer design that you wear when you feel like going for a long walk, stretching your legs and enjoying a breath of fresh air. On the outside, it looks just like a regular sneaker, but on the inside, it is outfitted with all the technologies necessary to keep you comfortable and pain-free.
This leather design comes with Brooks signature cushioning named BioMoGo DNA. This technology has the lovely ability to adapt to your way of walking, to your weight and speed. With this, it protects you by absorbing maximum impact every time your heel strikes the ground.

Another great technology the Addiction Walker has is an Extended Progressive Diagonal Rollbar, which is a support system for the whole body. It has strategically placed arch support to keep your body moving easily and naturally. Finally, the outsole of this design is certified for slip-resistance and ultimate traction.

If you are someone who likes to spend time outdoors, who takes pleasure in moving and light activity, but feels limited in doing so because of your pain - try the Brooks Addiction Walker! Its carefully engineered technologies are here to help, and you won't regret investing your money into this glorious design.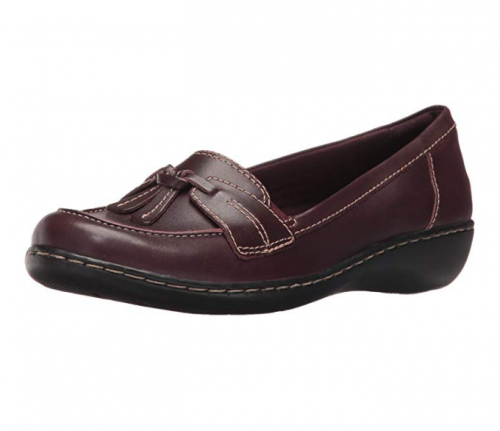 The Ashland Bubble is a versatile pair of slip-on footwear that's ideal for keeping you comfortable. It features an updated tassel accent and classic loafer style that wearers love and is available in fifteen colorways for hassle-free wearability.
The Ashland offers an Ortholite footbed that delivers innovative technologies with every step. Ortholite is a unique foam material that provides maximized comfort everytime you step down on to it. Unlike traditional foam, Ortholite materials retain their shape and only compress up to 5% over time. This makes for a long-lasting cushion that's constructed using three levels of supportive foam padding. This material has a different open cell structure that helps to manage moisture inside of your shoe. It wicks excess sweat away from the skin and prevents a buildup of odor-causing bacteria creating a cool, dry, and healthy environment for your feet. Ortholite is notoriously well known for helping to alleviate sciatica and is recommended for wearers suffering from sciatic discomfort.
  
The Ashland is made from an extra soft leather material that's breathable and lightweight for an enjoyable experience. Its flexible construction allows for free range of motion that doesn't constrict you in any way. This is a great choice of footwear for anyone standing or walking for long periods of time that offers an individual and stylish design that's perfect for both professional and casual occasions.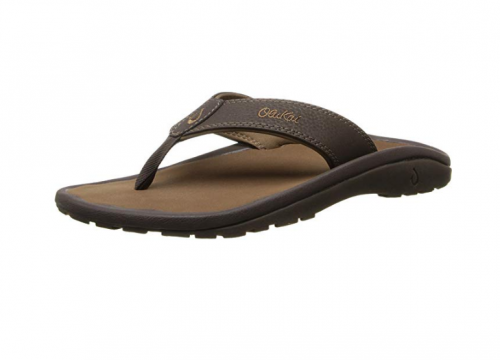 The Ohana from Olukai is a supportive and comforting pair of summertime footwear. It features a cushioned EVA midsole that provides a supportive structure and is ideal for preventing lower back, hip, and leg pain. Its non-marking rubber outsole keeps you steady on your feet and features a coral reef lug design that provides additional grip for wet and slippery surfaces. This choice is vegan-friendly and offers a durable and comforting wear. It's made from high-quality synthetic materials that are derived from 0% animal products making this a great choice for nature enthusiasts.
The Ohana delivers unmatched comfort thanks to its anatomical compression molded footbed and unique ICEVA drop-in design which creates a personalized fit that conforms perfectly to the shape of your foot. Its neoprene and nylon upper are comforting against bare skin while its rubber outsole is perfect for water activities thanks to its quick drying and durable properties.

7

. Birkenstock Arizona Birko-Flor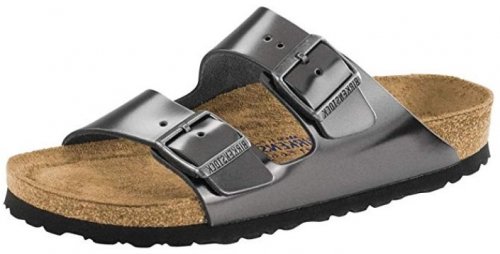 Birkenstock is a world-famous German brand with almost 250 years of experience in making only the most comfortable, most practical of sandals. There's a reason why they have remained at the frontlines of supportive footwear, and that is their undeniable comfort, high-quality uppers, and footbeds that are carefully crafted to fit the contours of your foot. If you're feeling like letting your toes wriggle free in the summer but not willing to endure more sciatica - the Arizona Birko-Flor is your solution!
This option has a two-strap upper made from Birko-Flor, which is a Birkenstock patented synthetic material that is both hard-wearing and gentle on the skin. The straps are easily adjustable with buckle closures, meaning that this design will accommodate even those with high insteps.

The most defining characteristic of the Arizona is the anatomically shaped footbed made from cork and latex. It has hills and valleys which correspond to the lines of your foot sole and provide a level of comfort that you need to experience to believe. All Birkenstock footwear needs some break-in time, but once it adjusts to the shape of your foot, you will never want to take it off!

The Birkenstock Arizona Birko-Flor is a design that withstands the test of time. You may not think that just by looking at it, but it is also a fashionable choice, as countless fashion bloggers keep raving about this sandal and its unconventional style. Don't let your pain get you down even in the hottest of days in the Birkenstock Arizona!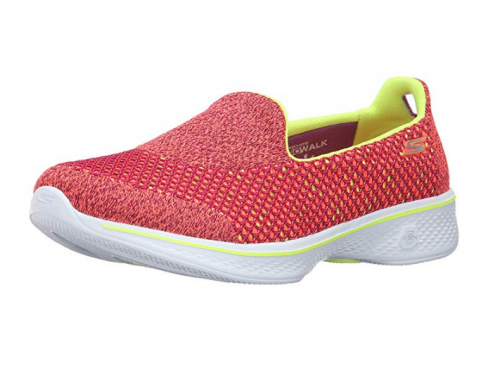 The Skechers Go Walk 4 is a breathable and lightweight option which features an airy mesh upper and stable rubber outsole. It's designed with Skechers' innovative and highly responsive 5GEN insole padding and has a Goga Max footbed that's designed to provide energy return with every step. This helps to alleviate undue stress and strain on your lower limbs preventing foot fatigue and sciatica pain for a comfortable walking experience.
This shoe is designed with seamless construction for a smooth fit that lessens the instance of blisters related to rubbing. Its bamboo lining provides antimicrobial odor control and wicks excess moisture away from the skin for a comfortable and dry all over foot feel.
  
The Go Walk 4 is available in 15 colorways including coral, black, gray, pink lime, and grey, to name a few. This makes matching these with your wardrobe an effortless task that will have you getting ready in a snap.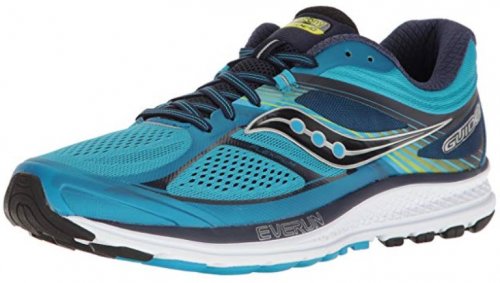 If you are an avid fan of running, it doesn't mean that you have to give up on your favorite activity just because you are experiencing sciatica. Of course that you should always consult your designated medical professional first, but in case you get a green light to run, the Saucony Guide 10 is here to support you every step of the way. This colorful runner will make sure that you are comfy, cushioned and stable as you take on the running track.
The Guide 10 is designed to prevent overpronation. It comes with the EVERUN Topsole construction that maximizes energy return and provides plush cushioning. This sneaker also has an engineered mesh upper for a fit that is both lightweight and dynamic, adjusting to the form of your foot.

The outsole of the Guide 10 delivers optimal ground feel and flexibility, and there is added midfoot structure that supports your feet in motion. All over the design, you will find FLEXFILM overlays for even more stability and structure.

While we do talk a lot about running here, there is no reason why you can't wear the Saucony Guide 10 even as a regular, lifestyle sneaker as you go about your day. It is stylish with its eye-catching color combinations, and it provides superior cushioning and stability for someone who is always on the go. Reclaim your running trail with the Guide 10!

10

. Merrell Encore Q2 Breeze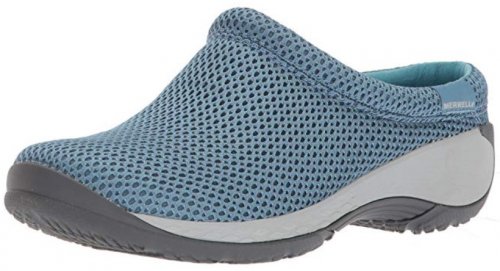 Merrell is a brand founded over three decades ago; it values comfort, durability, design, and versatility above all else. They specialize in outdoor footwear, for any purpose between long strolls around the neighborhood and downright climbing mountains. The Encore Q2 Breeze is a best-selling clog that has everything you need to find relief from sciatica - support, proper alignment, and just the perfect amount of stability.
The Encore Q2 Breeze comes with a mesh upper and a breathable mesh lining which provide maximum ventilation. In this clog, your feet won't sweat or overheat. There is a Kinetic Fit Tri removable footbed that is contoured and provides support to all three arches of the foot. (We bet you didn't think there were three arches!)

The midsole is Q FORM dual-density with heel-centering technology, providing all the alignment you need to take a proper step. Moreover, the outsole of the Q2 Breeze has lasting traction on any type of surface for that superior slip- and skid-resistance.

All of these fancy technologies are great, but what we also love about the Merrell Encore Q2 Breeze is that it is amazingly easy to slip on! Slide your foot in and experience that addictive Merrell comfort today!
Subscribe to our Newsletter