Best Florsheim Shoes Reviewed & Rated
In a
Hurry? Editors choice: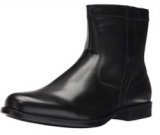 Test Winner: Medfield Zip Boot

The Florsheim Shoe Company was founded in Chicago in 1892. Thanks to their superior craftsmanship and unparalleled standard, the company grew exponentially. So, why should you consider buying yourself a Florsheim design? With its impeccable craftsmanship, high-grade materials and timeless style, you will hardly find a shoe of better quality for a relatively reasonable price.

Every gentleman requires a pair of elegant shoes in his assortment; ones he can wear to formal events, business meetings, and even to spend a posh relaxing time by the lake in. Let go of your old, college student image! Impress your friends, family, and coworkers with a look that radiates gracefulness and class.
Standout Picks
Criteria Used for Evaluation
Model
Over the years, Florsheim has designed several collections to satisfy the various needs of its consumers. These include dress footwear for more demanding customers, casual designs, comfort shoes with exclusive technological features, hand-sewn moccasins in the classic Florsheim tradition and others.
With its vast experience as an iconic brand name and global distributor of footwear, Florsheim brings nothing but the absolute best to each of its product types. No matter what collection the design comes from, you can be certain it is made with comfortable lasts, out of carefully selected materials, season after season.
Let's take a look at some of these collections Florsheim has in their offer.
Florsheim – The Florsheim collection includes sporty models, casual ones for leisure time, as well as some more trendy, youthful looks, aimed at the younger demographic.
Comfortech – To the brand, comfort is, of course, a priority. This collection features footwear which is equipped with special Comfortechnology, ensuring that it stays dry and absorbs impact while walking. These designs look great and feel even better.
Imperial – The Imperial collection is a combination of classic style, traditional production methods and a modern look for the fashion forward. All of the designs in this collection are made with the highest quality materials and are subject to strict quality controls throughout production.
Royal Imperial – The finest collection the brand has to offer, the Royal Imperial carries on the tradition that began in 1892. It is a tribute to the exceptional design and classic styles embellished with pristine detailing, handcrafted to perfection.
Style
With such a long history behind it, you can safely assume that this brand has perfected its methods of footwear construction. Carefully planned and executed for each of their models, here we get a glimpse of what types of construction there are and what their benefits are.
Moccasin – This construction is characterized by a single piece of leather for the upper, which extends all the way under the foot. It is one of the most flexible constructions.
Welt – The major advantage of his type of construction is that the sole can be replaced a number of times. It is easily identified by a visible stitched strip of leather on the top of the outsole.
Cement – In this method, the outsole and the heel are, what the name of the construction says, cemented to the upper and insole.
Strobel – Another flexible construction, the Strobel features an upper which is completely sewn into a flexible insole. Then the last is inserted to properly shape the upper.
California – The California construction can be immediately discerned by the wrap which curves down and tucks under the insole, for a very casual look.
Outsole
We have already established that the brand emphasizes using only the finest, most high-quality materials in their production. They are not settling for average, and they don't expect their customers to do so, either. Some of the materials Florsheim uses are: first quality hides, soft calfskin linings, sturdy, hard-finished leather soles with rubber inserts, and flexible, lightweight rubber soles.
Speaking of soles, there are a number of materials that the brand uses for their outsoles, depending on the style of the shoe and its purpose.
Leather
Leather is the epitome of elegance and formality, always the material of choice when making dress footwear. Not least because it gives them that elegant clicking sound while you walk, instantly transporting you to a world of ballrooms and aristocracy.
The durability of the sole depends on how many layers of leather there are in it – more layers equal to a stronger sole.
Our focus brand uses leather not only for its features but also for its traditional, natural look. Leather soles are often used in their Cement and Welt constructions, with the Goodyear welt construction being one of the most comfortable that exist.
TPR
Short for thermoplastic rubber, this type of outsole is flexible like a traditional leather outsole, but also washable and more durable. It is lightweight, resistant to abrasions and water, has good tear strength and is reusable and recyclable. You also won't have to worry about slipping in footwear with TPR soles.
This type of material is often used in inlaid flex bar pads on leather-soled footwear. It is prevalent in the Cement and Moccasin constructions.
Rubber
A great thing about rubber soles is that they are flexible on the first try and require minimal break-in time. They are sturdy and shock-absorbent, making them extremely comfortable for most people. However, in the long run, rubber soles don't have the ability to mold to the foot as leather soles do, and thus they may make your feet grow tired after long periods of time.
As for durability, rubber is nearly indestructible, but only if it doesn't crack. If you try to dry your footwear after getting them wet, they are likely to crack, though sometimes they can also crack for no apparent reason. If that is the case, the cracks will only get worse, and your best bet would be to replace the sole.
Florsheim, of course, works with only the highest quality rubber because of its slip- and moisture-resistance, incredible longevity, and light weight. Rubber is mostly found in the California or Strobel constructions.
Polyurethane
A material that has millions of microscopic air bubbles, polyurethane is a type of dense foam that provides cushioning and shock absorption over a longer period. It is most commonly used for walking footwear because it offers a great deal of stability and comfort.
Polyurethane soles can be found in the Moccasin construction. They are lightweight, flexible, abrasion-resistant and very durable.
Rubber Sponge
Rubber sponge is one of the lightest sole materials available. In its durability and longevity, it is similar to rubber, but in structure it is closer to polyurethane, consisting of countless air bubbles. It is ideal for California and Strobel constructions.
Comfort
One glance at all of these sleek, polished dress oxfords and loafers, and you may wince at the thought of wearing them. After all, dress footwear is uncomfortable; everyone knows that, right? It squeezes the toes, it rubs at the heel, and you can't wait for the moment you get to take the design off and finally help your feet relax in the comfort of your house slippers.
Well, in order to avoid these issues, here are a few tips on what to look for in this type of footwear, to get the most comfortable option for you.
Cushioning: A padded inside, such as a padded footbed or an insole, is a must. The added layers of softness - whether in the shape of memory foam or any other material - will cushion your steps and protect your feet and joints from the impact of your every heel strike. You will be able to walk for longer periods of time without getting cramps or any other signs of discomfort.
Arch Support: Ideally, your shoe should have optimal arch support in it. That means it has to fit the height of your arch, at the exact place where it stands inside the design. Arch support is important to prevent conditions such as overpronation and to promote a natural gait, as well as in staving off foot fatigue if you have to stand or walk for hours on end.
Upper Material: We briefly touched upon this earlier, but in order to ensure the most comfortable ride for yourself, it is important to invest in footwear that is made of natural, genuine leather materials. Simply put, synthetic leather doesn't have the breathability or the conforming qualities of its natural counterpart, and it won't provide nearly enough comfort over a long period of time. Fortunately, all of the designs in our list are made from genuine leather, so when it comes to this, you don't have to worry about a thing!
Value
The price of a design can sometimes be a deal breaker. That's part of the reason why footwear manufacturers invest time and energy into creating cost-effective technologies to incorporate into their footwear to make it durable, versatile, and inexpensive.
Durability and Longevity
Footwear, usually, lasts more than a few months, because designs that are going to fall apart after a few months of use aren't worth the investment of more than a few dollars. Leather and synthetic overlays can be used to make the footwear more durable without sacrificing flexibility. Firm leather uppers provide durability and support.
Versatility
Great footwear can be used for more than one activity. Walking and running sneakers, for example, can be used in some casual sports. Stylish athletic footwear could be used in informal work environments. Sandals can be used in casual and semi-formal settings. The more situations you can use the design in, the more value it offers for the price.
Maintenance
Good footwear is easy to maintain and clean. It doesn't require a lot of expensive treatments or time-consuming upkeep. Footwear that needs a lot of effort, time and money to maintain, doesn't sell as well as that which is easier and costs less to keep.
Cost
A hefty price tag can be a deal-breaker for people on a budget. That's why many options on our list can be found in the low-to-middle price range. They're affordable, and if they are priced a little higher than others, then they offer many features to make the design worth the extra investment.
Our Favorites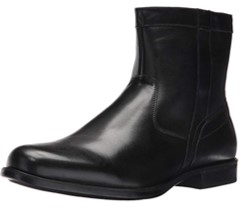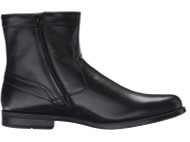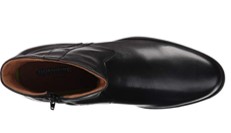 This boot from Florsheim keeps incredibly clean lines along its design, with a plain cap toe, and inside zipper for easy on and off access. Crafted from leather, it's durable for any time of year and weather, from the cooler spring mornings, to brutal cold winters. Packed full of comfort and technology to keep your feet cool, the Medfield Zip Boot is ideal for business or casual occasions, making it versatile and functional. And, it's available in several widths, so you won't have to worry about tighter toe boxes!
Uppers on the Medfield Zip are crafted from genuine leather, making a sturdy durable shoe suited for all kinds of weather. We'd recommend using a leather protectant spray on these to help extend the lifetime of the shoe however! Inside, Suedetec lining help keep the shoe dry, wicking away any moisture build up from over the day's wear. Inside zipper allows for an easy access in and out of the boot, so you won't be fussing with any lace up vamps to get on your way.
Inside, it's packed full of cushion and comfort technology! From a removable footbed and Ortholite X-40 foam that will help cushion your steps and keep you supported, to a heel cup which helps stabilize your foot inside the shoe, it's perfect for those on their feet all day. Outside, a rubber sole allows for flexibility for walking but is also slip resistant and won't mark up the floors. Boot raises just above ankle height, and is available in several widths for the perfect fit.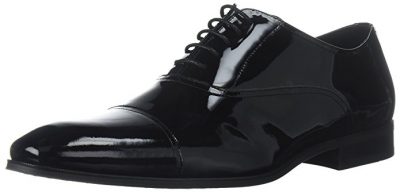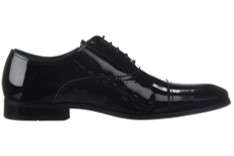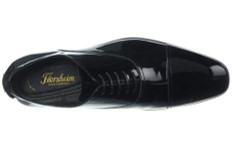 With its clean lines and rich patent leather, this cap toe, formal lace oxford is indeed a Prince Charming shoe. The Tux has been designed with the most formal of events in mind and will make you look nothing short of dashing in many a wedding, gala or ball. Like all other items on this list, it features genuine leather in its upper and lining, but also in the footbed, for comfort and breathability.
You may think that a design this sleek or this elegant can never be comfortable to wear, but, in the case of the Tux oxford, you'd be wrong. Its insole is fully cushioned with memory foam which molds to your foot and reduces fatigue and muscle tension in your soles.

Despite being a design from an iconic, long-standing company, you won't require any special products or materials to take care of the Tux. Just wipe it down with a soft, damp cloth every once in a while and it will be as good as new!

The Tux oxford is impeccable, sleek and a true must-have for the gentleman who expects to attend black-tie events. When we take into account the quality of the materials and the construction of the design, it is a damn good investment.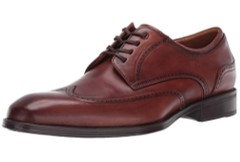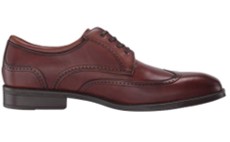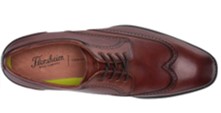 If you're in search of an oxford style pair of Florsheim footwear, perhaps with a little embellishment or flair, the Allis Wingtip is the one for you. Carefully crafted leather uppers keep a clean silhouette, but a wingtip toe brings a bit of style and flair to this pair. Burnished for a classy finish, it comes in a few different hues to pair with your favorite business suit or slacks, and a modern toe that is tapered for new age appeal. Inside is all the comfort features you'd expect from the brand, making it one pair well worth a second look.
The Allis Wingtip Oxford has Comfortech technology from the brand, which provides an Ortholite bed of cushion inside. This helps return energy back to you over extended periods of wear, and helps reduce foot fatigue throughout the day. There is a heel cup at the back of the shoe which helps to nestle the heel in place, lessening in-shoe slippage, and providing additional support to the foot during wear. Add to all of this a softer leather lining, and your feet will be thanking you after work!
The sole of this pair is a quality rubber material, which does allow flex for walking, so there's little break in time required. Uppers are full grain leather, and the wingtip design adds that fancier flair to their style, while also bringing an aspect of breathability inside the shoe from brogueing perforations. It's available in several width options too, so you'll be able to find the perfect fit no matter what. This oxford can certainly help fit the bill if you're in search of something more formal!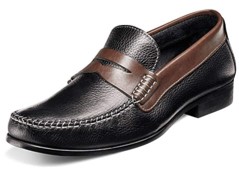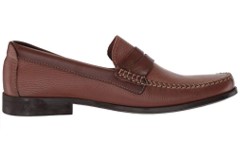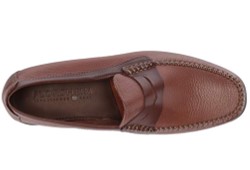 For a more laid-back but still classy vibe, go for the Felix loafer. It has a simple silhouette, subtle decorative stitching and an upper made of an assortment of leathers. As with some other models on our list, you can choose whether you'd like smooth or milled leather, or perhaps a suede upper for a more summery touch. The brand didn't compromise on the comfort or quality of this option, and it is bound to become an essential part of your wardrobe.
This is a simple, lightweight design with plenty of flexibility, perfect for warm weather and a day spent by the lake. Additionally, the Felix is also comfortable due to its leather lining and leather-covered insole which provide cushioning and stability.

Despite it being casual in appearance, the elegant leather (or suede) covered bit across the vamp adds an element of poise to this classic design, enabling you to dress it up for a more formal occasion. You can even remove the wrap around the bit to make it even more dashing!

Depending on the material that you choose for the upper, the Felix can be anywhere from low- to mid-range of cost. When you take into account the brand name it carries, as well as the detail of its construction, then you are sure not to regret the money for this wonderfully refined loafer.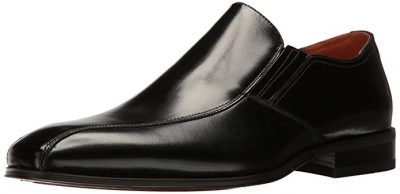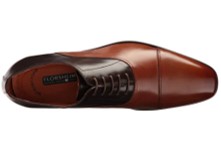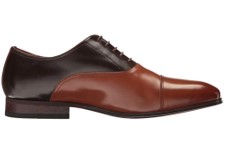 Enjoy a sleek, smooth design with the Corbetta slip-on. No buckles, no laces, no straps, no unnecessary design to detract from the utmost elegance and panache. To help you complete your formal attire, the Corbetta is here with its genuine full-grain leather upper, Suedetec lining and rubber outsole. Just slip it on, check yourself over in the mirror, and you're good to go!
As it is standard for slip-on designs from this brand, the Corbetta features elastic gore panels which make it easy to - dare we use the word one more time in this sentence - slip in and out of it. It is simple, it is classy and you won't get any headaches over last-minute broken laces.

As it is part of the Comfortech line, the Corbetta does come with a Suedetec footbed and all the breathable, moisture-managing and antimicrobial benefits of Comfortechnology. It keeps the air circulating through the design, ensuring that your foot is dry and comfortable.

If you're looking for a clean, polished design with minimal tinsels and tassels, then the Corbetta slip-on is perfect for you.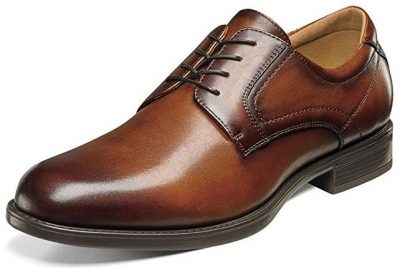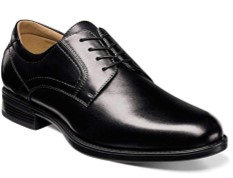 Step out in style and elegance in the Midtown oxford! This design features a full-grain burnished leather upper, a removable Ortholite insole for comfort and a durable rubber sole. It is one sharp looking dress option, bound to add polish and poise to any outfit, whether it be for important business events or for formal social gatherings. You can't go wrong with the Midtown oxford.
What is different about the inner padding of the Midtown is that it extends over the entire insole, as opposed to the regular leather insoles. Not only is this design classy, but it is also incredibly comfortable, as you won't feel a twinge of pain no matter how long you're wearing it for.

The traditional lace-up closure is a symbol of a dapper gentleman who recognizes the timeless style. However, it is not only a decorative element - the lace-up closure is there to ensure a secure fit of the Midtown oxford, keeping your foot snug and comfortable.

From a company with as much tradition as this one has, and made out of high-quality materials such as the full-grain leather, the Suedetec linings and the rubber of the sole, you probably won't find a better, more durable dress option for a more affordable price.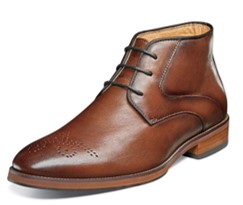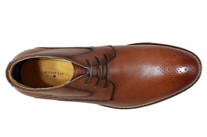 This great looking pair of chukkas from Florsheim comes in two basic colors of brown and black, but has some great style elements illustrated with brogueing detail along the uppers. Full grain leather uppers will help make this pair last, even when they become your new go-to daily pair of shoes. Perfect for several occasions from formal, business, to casual, pair them with jeans for a toned down style, or with suits and slacks to 'wow' onlookers.
Inside you'll find a cushioned footbed, which will add softer feel to the steps you take throughout the day. It's also leather lined, giving it even more of a rich texture and feel. Chukka style allows this pair to be versatile in pairing with different styles of outfits, so you can take it to your next business meeting, and then out for happy hour with friends in jeans. With a couple color options of black and brown available, it will likely pair with many wardrobe pieces in your closet!
Uppers are full-grain leather, adding a durable aspect to the Blaze. A lightly padded collar adds a bit more comfort and protection against irritation when walking, and lace up vamp closes neatly for a finished look. Toe caps and sides are decorated with perforated brogueing, bringing a posh appeal to this chukka. At the base, you'll find a EVA and rubber outsole, with plenty of traction for grip. It's a pair well worth considering as a versatile piece of footwear.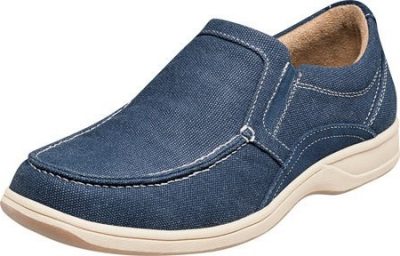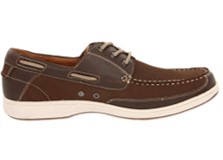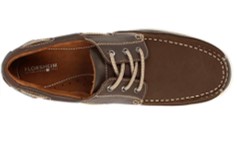 Reach for the Lakeside slip-on for a more casual, albeit sophisticated look. This lightweight, flexible design is crafted with dual gore panels for an easy fit and features Suedetec lining to enhance breathability. Its interior is fully cushioned for maximum stability and support, and its rubber sole is slip-resistant. You can dress it up for the office, or dress it down for a relaxing time at the lake. Lounging with class!
The Suedetec lining of the interior is specially designed to remove moisture from the Lakeside, ensuring that your foot is cool and dry throughout the day. This is combined with a perforated footbed which promotes air-circulation and a healthy climate for your foot even in higher temperatures.

The elastic inserts in the side panels of the Lakeside slip-on enable you to effortlessly get in and out of the design. Forget about fussing with laces or complicated straps - if you're in a hurry, just ease your foot into these and be on your way in mere seconds!

It is not a surprise that the Lakeside less costly than all other choices on our list, given the lightweight nature of the materials used in its construction. With the brand name as well as their guarantee of the design's quality, there shouldn't be anything stopping you from taking these babies home with you.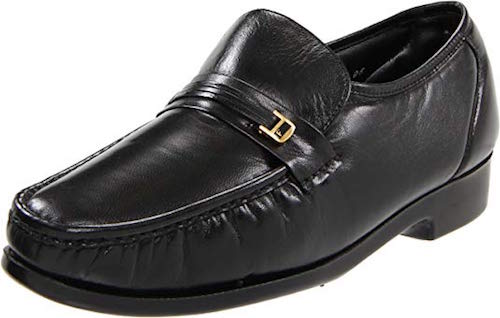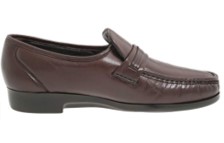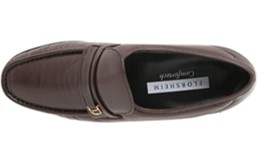 The Riva is a classic leather moccasin with a pinched seam detail, making for an excellent pair of casual footwear to slip on when you're strolling around town, running errands, or enjoying a Sunday brunch. Available in three color variations - black, brown and burgundy, this is a casual loafer you'll easily pair with jeans, chinos, or even a pair of shorts. The best part about the Riva, however, is the fact that it's airport friendly, which might just make it your go-to option for travel.
The upper of any design will determine its fit and flexibility, but it's equally important to consider the sole as well. The Riva features a polyurethane outsole that is filled with numerous tiny air bubbles, giving you a flexible, lightweight and well-cushioned feel underfoot. That's perfect if you plan on doing a lot of walking!

Constructed from a padded kidskin leather in the upper, this moccasin is not only flexible, but it's also soft on your feet and allows for a full range of foot motion to prevent any unnecessary fatigue. Additionally, it features plenty of airflow, especially in the forefoot area, ensuring that you can wear these whenever you feel like it, regardless of the weather.

Considering its combination of traditional and high-tech features, the Riva hits the sweet spot between looks and functionality. It's the perfect choice of footwear if you need something that will allow you to walk as far as you want.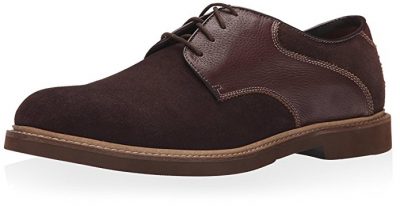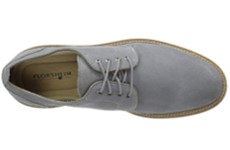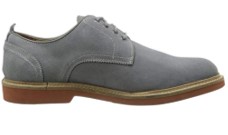 This saddle shoe design originated in the 1900s as a sports design for men, mainly golfers. Its chic two-toned color scheme quickly caught on, and that is how today we have a truly dapper item on our list, the Bucktown saddle oxford. Not only does it look stylish, but it also has a soft upper, a breathable lining, a soft-cushioned footbed and a lightweight rubber outsole for much-needed comfort.
The uniqueness of the Bucktown lies in the combination of suede and milled leather for the brogue details at the saddle of the upper. This is topped with a round toe and color matching laces for a secure fit, and the overall effect of the design is bound to liven up any collection.

The interior of the Bucktown is made out of a leather and fabric combination. Leather shapes to your foot and ensures that the oxford fits perfectly, while the fabric is soft and won't give you any hot spots or blisters. This combination interior also provides superior breathability.

The Bucktown saddle oxford is a mid-range, solid choice for a more casual look. It is sophisticated, elegant, and will keep you comfortable and satisfied for as long as you're wearing it.

Subscribe to our Newsletter