Best Fitness Watches Reviewed
last updated:
Jul 08, 2019
Technology is great sometimes, isn't it? If only our ancestors could see that we have instant access to information about our heart rates, stress levels, sleep patterns, fitness levels, and menstrual cycles all thanks to a tiny device that we wear on our wrists!
Today we're going to be going over the ten best fitness watches that are currently on the market. We think you'll love the options we've chosen. Whether you are looking for something that would blow Great Aunt Gertrude's mind or something a little more subdued in features, it's on our list. Whether it is an analog or digital or if it has GPS capabilities, SMS notifications, or stopwatches, the items below cover a vast array of price ranges, technological advances, design structure, and capabilities. Let's take a closer look at the ten products we've chosen as the best.
This is the best product on our list that is currently in stock: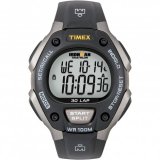 Timex Ironman Classic 30
Why is it better?
Many color options
Buckle closure
Long battery life
Easy to use/set-up
In a
Hurry? Editors choice: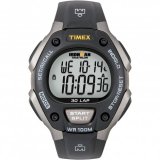 Test Winner: Timex Ironman Classic 30

12
Researched Sources
637393
Reviews Considered
6
Hours Researching
10
Products Evaluated
Features
Connectivity
Style
Brand
Durability
By Default
10 Top Rated Fitness Watches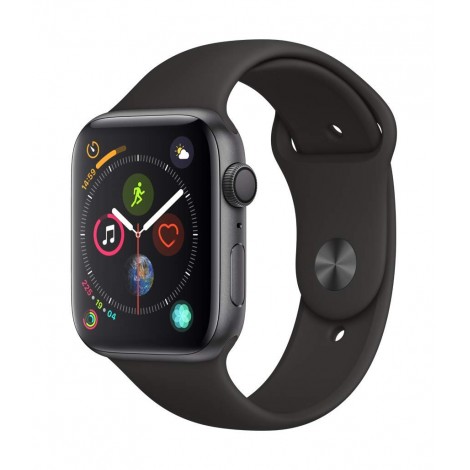 Can respond to calls/texts
Heart rate monitoring
Beautiful design
Good battery life
Maybe heavy
Instructions are not good
Apple is one of, if not the most, well-known tech brands in the world today. The Series 4 is the best fitness watch on the market today for iOS users which really helps to solidify Apple's position as the leader in wearable and smartphone technology.
This fitness tracker watches is a fantastic choice for people who have some health issues or concerns that they need to monitor. It's great for measuring and tracking heart rates. The proactive monitoring system will notify you if it senses a low or high heart rate as well as if it detects any irregular rhythms. It's equipped with fall detection as well as Emergency SOS, a fast and easy way for you to call for help and send alerts to your emergency contacts in the event of an emergency.
This option has your back no matter what type of workout you'll be doing while wearing it. First of all, it can automatically detect when you've begun a workout. It provides runners with metrics like cadence and pace alerts so they can hit their PBs over and over. If you do a lot of workouts in the gym, the Series 4 can connect with compatible gym equipment, allowing you to keep the metrics you need to know about (heart rate, speed, calories, etc) in sync between the equipment and your device.
2

. Timex Ironman Classic 30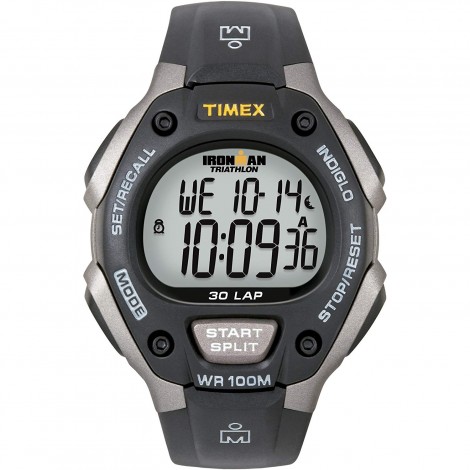 Many color options
Buckle closure
Long battery life
Easy to use/set-up
Some quality control concerns
May not be as water-resistant
You may not immediately consider Timex fitness watch to be synonymous with fitness, at least not in a market that is dominated by the likes of Fitbit and Apple, but the Ironman Classic 30 is a great option for someone who doesn't need all the bells and whistles of a more 2019-esque option.
The Ironman Classic 30 is a throwback to the Timex's of yesteryear – with a bit of a twist. You no longer need to resign yourself to a life of black wrist watches. This product comes in an array of different color options included, but not limited to - black/lime, silver/blue, white/silver, pink/textured gray, blue/lime and more.
This fitness tracker watch has a number of useful features that we think consumers we love. These include a stopwatch with 30-lap memory, perfect for the serious runner who wants to track their times. It also has an alarm feature, a backlight, and a countdown timer. The Ironman Classic 30 is sealed in a way that even makes it resistant to water up to 100 meters. With 10-year battery life and probably the most affordable price tag of all of the products in our buying guide, you can't go wrong with this model from Timex if you're looking for something on the simpler side.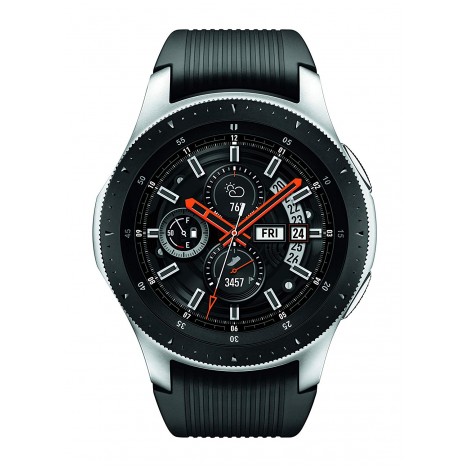 Long battery life
Classic design
Don't need to take your phone with you
Great build quality
Not many third-party apps
Bixby is hit or miss
What would our top three products be without the other big name in tech gear – Samsung? The Galaxy is not as advanced or in-your-face as Apple, but it's still a very viable option for someone who prefers the look of an analog watch but still wants the features of a smartwatch.
This fitness watch features built-in health tracking that you can keep tabs on through your Bluetooth connection. It is able to measure your heart rate, track how many calories you're burning and give you an insight into how well you're sleeping. This watch is also designed to sense and monitor your levels of stress so you can then guide yourself to a more relaxed state using the breathing techniques build into this product.
This charges wirelessly and will last days on a single charge. It's available in different colors (black or rose gold for example) as well as different face style so you can find something that suits your personality.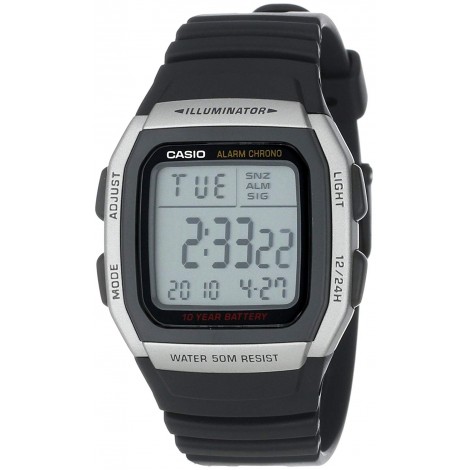 Battery outlasts all the others
Large screen
Lightweight
Affordable price tag
Here we have another fitness watch on our list that has more of a classic, analog design than many of the newer options that are hitting the market. Step away from your smartphone and smartwatches with the Casio W96H-1AV while still being able to reap the benefits.
This fitness tracker watch from Casio providers users with the sportiness of a digital fitness watch with the dependability that brands like Timex and Casio have become known for. The battery in this bad boy is going to last you a whopping 10 years. Sure, maybe you don't get all of the tracking metrics of a new-fangled device, but for someone looking for simplicity and efficiency, this product has your back.
The first thing you might notice about this option is its incredibly cheap price point. This is to be expected with a product of this nature. Without all the bells and whistles of a smartwatch, you go back to bare bones and won't need to drop an entire paycheque on this. If you're in the market for something that is going to be able to tell you the time with stopwatch capabilities, this is the right one for you!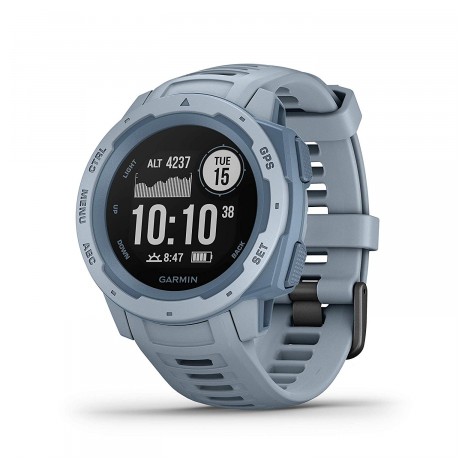 Durable construction
Lightweight to wear
Easy to read
Reliable GPS
If you know that you're notoriously hard on all of your gear, you're going to want to read more about the Garmin Instinct fitness watch tracker. This model is rugged in design and is constructed to be able to withstand even the toughest of environments.
It is equipped with a 3-axis compass, a barometric altimeter and GPS capabilities so you will be able to know where you are when you're out in nature. You can use this watch to monitor your heart rate as well as the activities you're doing and the amount of stress you're under. It also features smart notifications so long as you connect the watch with your smartphone.
If you do a lot of outdoor adventuring, like hiking for examples, you will love the TracBack feature that is in this device. It will allow you to return along the same path you took so you won't need to worry about getting lost in the wilderness.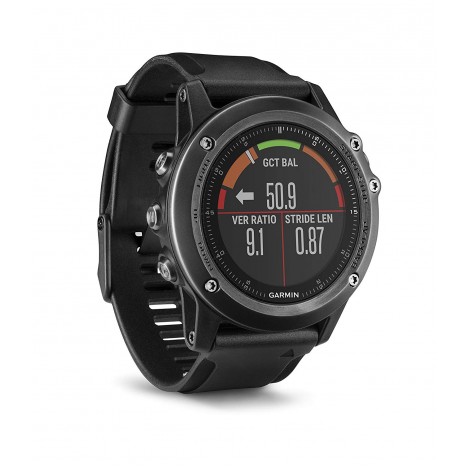 VO2 readings
3-axis compass
Can access text messages
Can swim with it
Altimeter may not be accurate
In the sixth spot on our buying guide, we have another option from Garmin. The Fenix 3 HR has a whole host of features that will appeal to beginner and advanced fitness fanatics alike.
This fitness watch is equipped with a wrist-based heart rate monitoring system. This will allow the watch to track your heart rate accurately without having to fumble with an annoying chest strap. Similar to the previously reviewed Garmin product, the Fenix 3 HR also has TracBac, a 3-axis compass and barometer built-in.
One thing we really loved about this product was its visibility in outdoor settings. Often times with smart watches you are not able to read the screen in the sunlight. The Chroma Display that Garmin outfitted the Fenix 3 HR with coupled with the LED backlight will allow you to be able to read your screen no matter what kind of lighting situation you're in.
This is water-rated for up to 100 meters so, yes, you can go swimming in it! It boasts a battery life of forty hours on UltraTrac mode or 16 hours when you have the GPS enabled. If you choose to use it in smartwatch mode, you can go up to two weeks before needing to charge it.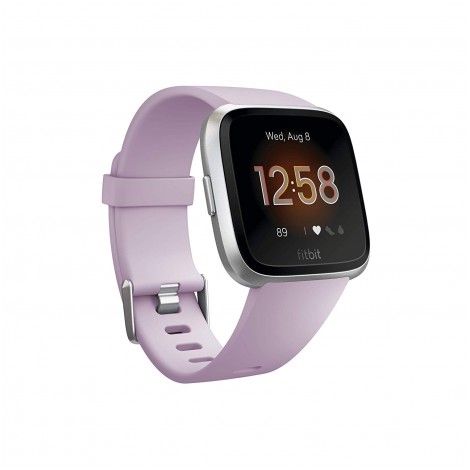 Female health tracking
Tons of clock faces to choose from
Fairly priced
Low profile design
Payment feature
We can't very well have a fitness watches buying guide without including at least one product from Fitbit. This company was the leader in fitness trackers for a very long time, and for good reason. Their line-up is extensive and ever-changing.
The Versa offers users 24/7 heart rate and activity monitoring. If you wear it while you sleep, it will offer valuable insights into your sleeping habits and even provide you with an in-depth look at how long you were in each stage of sleep for.
You can use this fitness watch to access a number of different applications that will provide you with weather monitoring, relaxation techniques, brain gains and exercise programs to follow. You can receive phone call, text and calendar notifications if your connected smartphone is nearby. Women can access female health tracking via the Fitbit application to know where they are in their cycle and predicted days for their period and ovulation.
While the screen of the Versa might look big, this watch actually has a really low profile design so you won't find it catching on your clothing.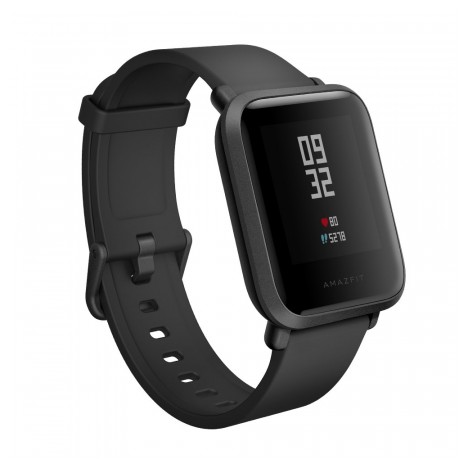 Lightweight design
Syncs with Google Fit
Long battery life
Hundreds of watch faces
No 3rd party apps
The band may be small for larger wrists
Though Amazfit may not be a household brand name like Fitbit, Samsung or Apple, there is no reason to discount the Bip. This affordable fitness watch is a viable option if not for its low price tag than for its extremely impressive and long 30-day battery life.
The Bip is available in four beautiful colors, providing an extension of your personal tastes and style. It's a lightweight watch that you can wear all day without any problems thanks to its bright and always on screen.
The Bip fitness watch has a host of interesting features such as heart rate monitoring, sleep monitoring, a built-in GPS system, sports modes, notifications for texts/e-mails/Facebook alerts, compass and barometer. We think you would be hard-pressed to find a similar product with all of these features at a price point as low as this.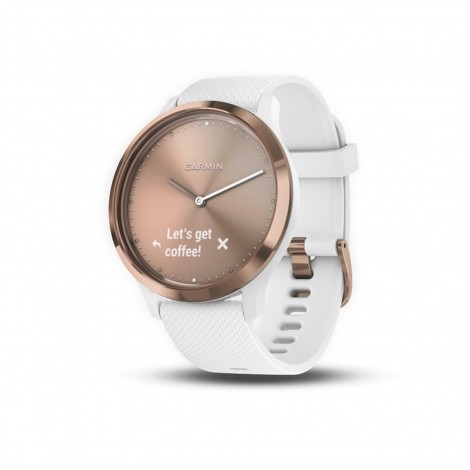 Beautiful design
Garmin Connect App
Stress tracking
Analog design
Hard to read in certain light
We couldn't help but include another option from Garmin on our list. They're one of the leaders in the world of fitness and GPS so it's only natural that their products appear more than once in our buying guide.
Vivomove HR has an extremely attractive analog design. It's available in 9 different color and design options including gold with a leather band, onyx with a suede band, rose gold with a suede band, rose gold with a black silicone band or silver with a seafoam silicone band. We love that Garmin knows not everyone has the same taste in band material and that they offer leather, silicone, and suede for their band options. The bands are interchangeable as well, so if you choose a leather band and then decide you want to try a silicone option instead, you can do so easily.
When it comes to features, Garmin really pulled out all the stop. The Vivomove HR has music controls, smart notifications so you can stay connected with your friends/family without needing to pull out your smartphone to receive messages, heart rate monitoring, stress tracking and even relaxation time. It will allow you access to such data as your steps taken, calories burned, how far you've walked, your current heart rate and your VO2 max.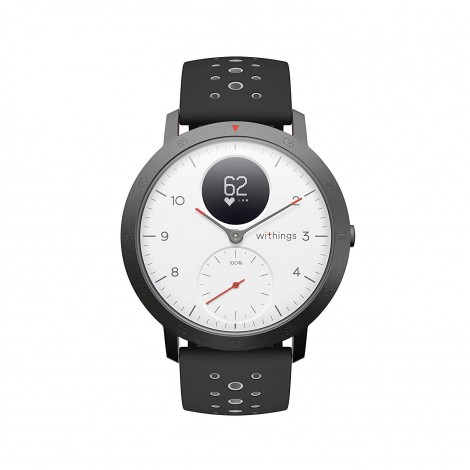 Analog clock
Long battery life
Sleep tracking
Not bulky
Does not track stairs climbed
Display hard to read in dim light
Finally, in our tenth place spot, we have this option from Withings. The Steel HR is a great option for someone who prefers the look of an analog device but still wants all of the delicious benefits of a smartwatch.
This option offers its users a whole host of beneficial features. It is equipped with heart rate tracking so you can keep an eye on your resting heart rate over time as well as what your heart is doing during your workouts and sleep. It is equipped with a workout mode and (connected) GPS so you can access data like how far you've gone during your workout as well as what your elevation and pace were.
People who like to feel connected at all times will love that you can receive smart notifications. Whether you're receiving calls, texts, or event notifications, you'll be able to know what's going on at all times.
The Steel Sport HR is water resistant up to 50 meters so you can take it with you in the shower or pool without worrying about destroying your investment. It boasts a 25-day long battery life and durable construction that will last no matter what activities you're wearing this for.
Criteria Used for Evaluation

Features
The features are what can make or break a fitness watch. We included products in our buying guide that are rife with unique features like compasses, heart rate monitoring, sleep tracking, GPS technology, SMS notifications, and altimeters. But, if you don't need access to this kind of information, do you need to purchase an option that offers all of those metrics? Probably not. This is why we also wanted to include more simple and basic options for our readers. A fitness watch does not need to be a smartwatch.
Of course, having access to these metrics can be greatly beneficial for people who thrive on data and love seeing their health and fitness levels improve. Having access to your resting heart rate at the time of purchase and 6 months down the line once you've completely overhauled your lifestyle can be hugely rewarding. Sure, seeing the physical changes in your body like your waist tightening up or biceps growing can be motivating. But being able to measure metrics which you cannot see, like your RHR going lower and your heart health improving, can be even more inspirational.

Connectivity
To be connected or to not be connected, that is the question. The answer? It depends on you. Do you need access to your incoming calls and text messages all the time? If so, you'll definitely want to invest in a product that will provide you with that feature. There are a lot of them on this list.
If you're the kind of person who likes to be disconnected from your smartphone, especially during your workouts and outdoor activities, there are options for you in our buying guide, too. It should be noted, however, most of the time you are able to turn off/on notifications for any of the items on our list.

Style
Chances are you either prefer a digital screen or an option that has the hands for telling time. Regardless of which style you prefer, we have options for you!
If you like the idea of having a fitness watch but aren't particularly fond of the digital style that most seem to employ, you will be happy to know that there are a lot of options on our buying guide that boast an analog face. These throwbacks to the classic design are a great choice for someone who wants the benefits of a fitness watch without wearing something on their wrist that screams " I AM TRACKING MY FITNESS!"
Some of the models in our buying guide feature display screens that can be adjusted through the application. For example, the products from Amazfit and Fitbit have watch displays that can be changed by downloading the app. With tons of options to choose from, you will never feel like you have to settle for a display that makes you anything less than excited to look at it.

Band
The band can make or break your experience wearing it. You may remember a few years back when Fitbit was in a heap of trouble because their customers were having bad reactions to the material that their bands were made out of at the time. Lots of people had burns and rashes on their wrists from their activity trackers. Thankfully Fitbit has learned from this mistake and has upped their band game so you don't need to worry about this anymore, but band material is still something you should look at when you are choosing your fitness watch.
Some band materials are naturally more comfortable. Let's take a look at some of the more popular options you'll be likely to see.
Leather. Leather bands are both very stylish and comfortable. It should not irritate the skin on your wrist and won't dig into your arm the longer you wear it. The downside of leather is that it will wear out over time. You shouldn't get them wet or get too sweaty while you're wearing it.
Rubber. Bands made of rubber are great for people who lead active lifestyles. They can get wet and sweaty without you needing to worry about your sweat breaking down the band. They're often more affordable than leather and can come in a number of different colors and designs. The downsides are that it's hard to dress up a rubber band if you choose to wear your watch on a date night and that the material can cause you to sweat underneath it which may lead to irritation.
Nylon. Nylon is an incredibly comfortable band choice. It's lightweight and can often be removed for washing purpose to prevent it from getting too smelly. They're waterproof and breathable, making them perfect for someone who leads an active lifestyle. The downfall is that nylon bands are prone to fraying and may not last as long as other material options.

Durability
You don't want to invest a lot of money into your new device only to have the screen become scratched or unreadable in the first few hours of wearing it. This is a big problem that we face being a society that is so hellbent on everything having a display screen. Have you ever felt personally victimized by your smartphone after dropping it from what feels like 50-feet with no breakage, only to have the screen crack when it falls off the couch onto your soft carpet? It hurts the soul a little bit when this happens, so it's only natural that we want to ensure we're purchasing something that is not only NOT going to break if we accidentally drop it or scrape it against a tree (we don't know what you do in the wilderness).
It's more than just the screen of your watch that we're looking at when we talk about durability, though. We're also looking at the band as well. Some band materials are more prone to durability issues than others. Take the rubber, for example. As we mentioned above, rubber is great for people who are active and do a lot of exercises, but if you don't take care of a rubber band in just the right way, you may notice that it tears or cracks easily.
The options in our buying guide have been not only been tested by us but also raved about by thousands of other current users. We wanted to make sure that we included only the best and most durable options in our buying guide so we scoured through thousands of reviews to choose the products that are least likely to break suddenly. In fact, many of the products on our list are made to be put through the wringer.
Expert Interviews & Opinions
Most Important Criteria
(According to our experts opinion)
Experts Opinion
Editors Opinion
Users Opinion
By Default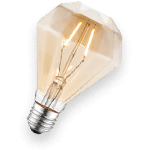 Brand Loyalty
If you are the owner of an Apple or Samsung smartphone, you may want to consider sticking with that brand when you choosing your fitness watch. You wouldn't get the same benefits from an Apple watch as you would from a Samsung if you're an Android person. The Apple Watch needs an iPhone. It won't pair at all with any Android phone.
It's More Than Just Fitness
While the weight loss and fitness components tend to be focused on the most when it comes to these watches, many of the product son our list provide a lot more information than just keeping track of the steps you take in a day. People who have certain health conditions can greatly benefit from investing in a fitness watch. Newer models on the market include sleep and heart rate monitoring which can provide some valuable insight for folks who struggle with some health conditions.
Other Factors to Consider

Brand
When you purchase a fitness watch from a well-known and reputable brand, you are not only receiving a product you can hold in your hand, but the peace of mind that your investment is backed by this great company. Fitbit, Apple, and Samsung, for examples, are all companies that will provide at least a limited warranty on your new fitness watch. Brand recognition is a huge

Apps
Many of the products in our buying guide connect with applications you can download on your smartphone. Through these apps you can access data like calories burned, distance travelled, steps taken, and more in-depth information about your stress levels or sleep quality. You can also compare data from the last few days, months or even years through these apps as well.
With some of the products on our list, you'll also be able to challenge friends and family to see who can be more active in any given time frame. A little friendly challenge never hurt anyone, right? This is perfect for the competitor (or closet competitor) in all of us so we can show our friends, family and colleagues who's best (pst, it's you).
In some cases, you are also able to change the look of your watch through the app. Not a fan of the factory display that came with the product? That's okay. With options like the Fitbit Versa, you can download entirely new clock faces to truly customize the look of your watch.

Bottom Line
A fitness track can be an integral part of your healthy lifestyle. This is especially true for people who crave and thrive off of data. There is something uniquely satisfying about getting the notification that you've hit your activity goal for the day. It sure makes sitting down at the end of the day with a Netflix binge in mind a lot less guilt-inducing anyway. Fitness trackers are useful investments for more than just the exercise enthusiast, though. Staying active is important, especially in this day and age where we are more sedentary than ever. Having a companion on your wrist at all time reminding you to move might be just the kick in the butt you need to get healthier and more fit this year. Not to mention they can be incredibly beneficial tools for people with illness or injuries that they're recovering from. Everyone can find something useful in a fitness watch and we think the ten on our list are the best you're going to find today!
Frequently Asked Questions
q:

Can I really wear fitness tracker watches all the time? Aren't they uncomfortable?

a:

While the first generation of fitness trackers may have been a bit bulky, the most recent crop (including all the ones you see on our list) are low profile enough that they aren't uncomfortable to wear and won't catch on any of your clothing. If you've worn a regular wrist watch without any problems, you shouldn't find these feel any different to wear.
q:

I don't like the band that came with my fitness watch. Can I switch it?

a:

In most cases, yes. Most fitness watch companies understand how important it is for their consumers to be able to switch out the band of their watch to match their outfits. That's why you'll find that many of them offer different band styles that you can purchase separately. Not a fan of the watches with a plastic band? See if you can buy one that's woven or magnetic instead. If you are having a hard time finding bands from the company you purchased from, there is a very good chance that another manufacturer's on Amazon and other third-party websites have options for you.
q:

How much exercise do I really need?

a:

This depends on a lot of factors. For most healthy adults, the recommendation is to get around 150 minutes of moderate level aerobic activity (walking, swimming, yard work) or 75 minutes of vigorous activity (running) per week. Of course, if you're just beginning an exercise program or are recovering from any injuries, you may want to scale back a bit. When it comes to strength training, the recommendation is to get two sessions in per week, ensuring that you're hitting all of the major muscle groups. That doesn't necessarily mean you need to be in the gym twice a week, you can use your own body weight at home or even invest in an affordable set of resistance bands to do exercises in your living room on a budget. Does 150 minutes sound like a lot of time to carve out for activity? Even small bouts of activity can be beneficial. If you don't have the time in your day to go for a 30-minute walk, break it into more digestible segments like three 10-minute walks to make it more palatable.
q:

What are the benefits of owning a fitness watch?

a:

There are a lot of benefits to investing in one of these watches. The newer options on the market will track your heart rate. This isn't just during your workouts, though, they'll also track your resting heart rate. Through the apps that compliment many of these fitness watches, you can track the trends in your rest heart rate and see if it goes down once you begin incorporating more activity into your day.

Another benefit is that you don't need to wear a bulky pedometer on your waistband to see how many steps you're taking in a day. The recommendation is to take 10,000 steps a day and you can track that much more easily (and comfortably) with a watch than with a waistband pedometer.

Many fitness watches also provide sleep insights which can be invaluable for people who have problems sleeping at night. You'll be able to see how much sleep you're getting each night, how long you're spending in each stage of sleep and just how good (or bad) the quality of your sleep is.

Having a fitness tracker is a way that you can increase your own accountability as well. If you have consistent and constant access to crucial information like calories burned, steps taken, hours of sleep, etc, you may be more likely to take strides in improving your health. Many fitness watches also have a community aspect to them, where you can challenge your friends, family, and coworkers to a friendly step challenge to see who can take more steps in a day or week. A little healthy competition never hurt anyone, right?
Subscribe to our Newsletter