Vasque Juxt Hiking Shoes
Stepping into the best value competition this year is the Vasque Juxt hiking shoe. As a low-top hiking shoe, the Juxt offers much more than you would expect.
Providing all you need for day hikes and most dry terrains at an affordable price results in incredible value for money.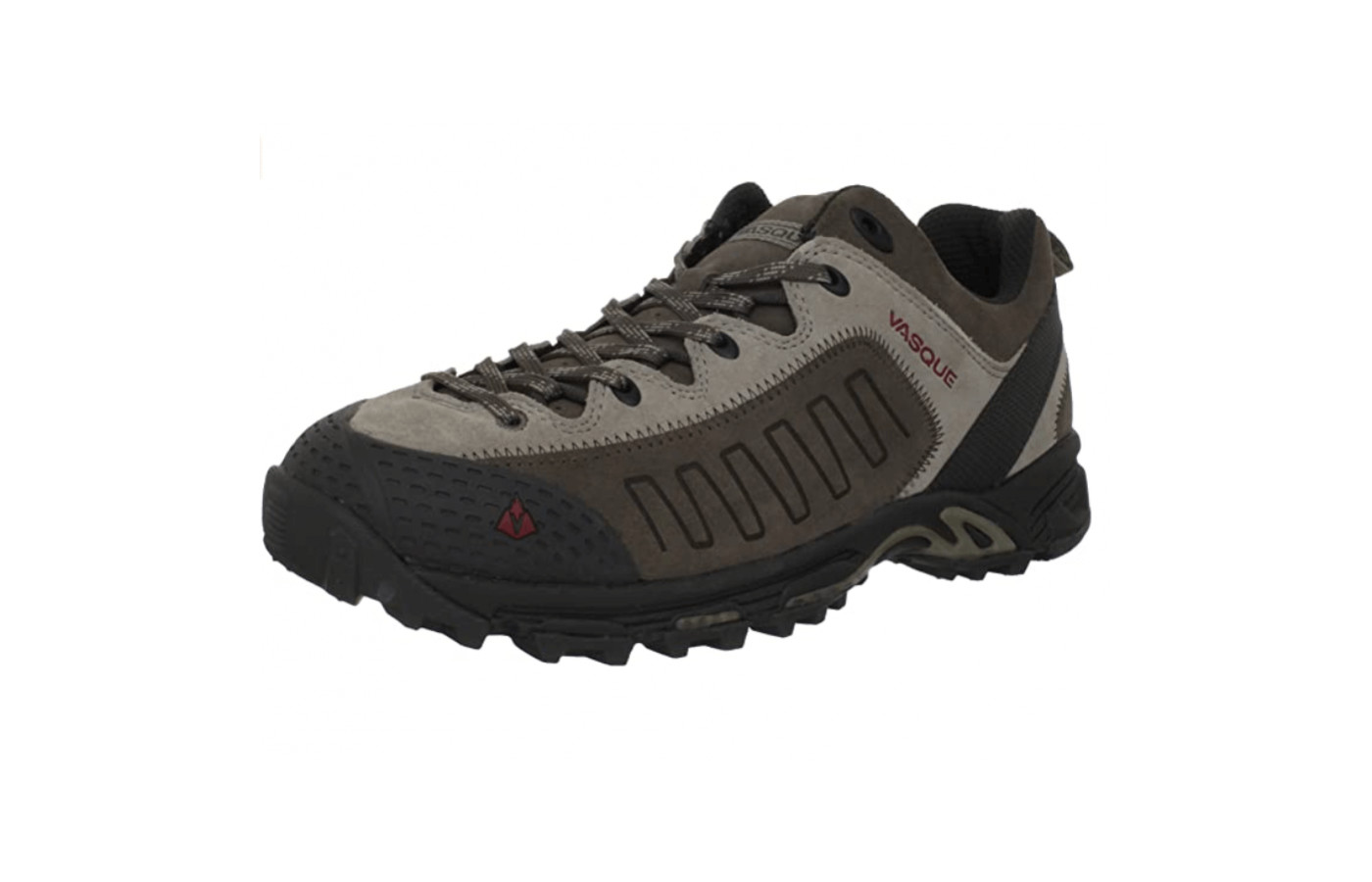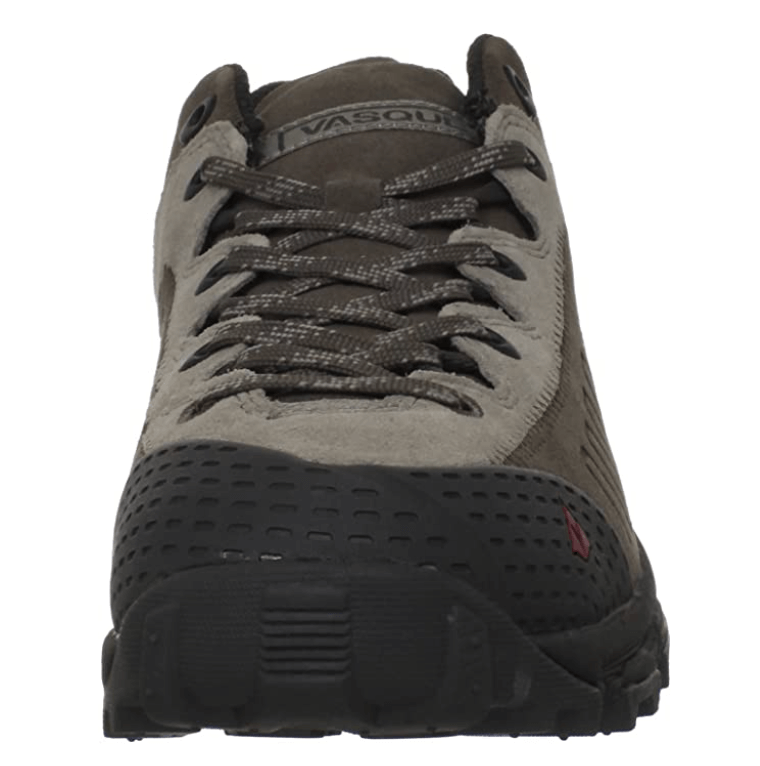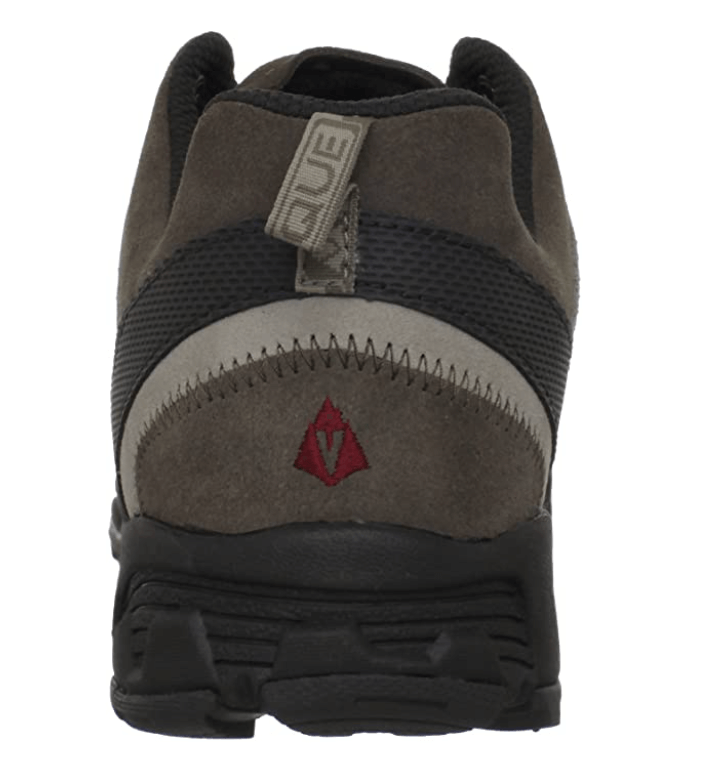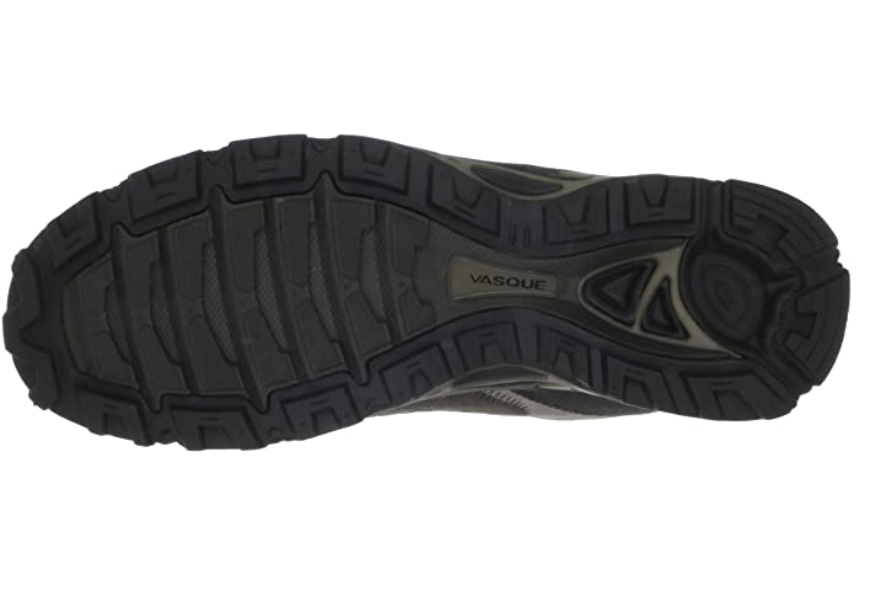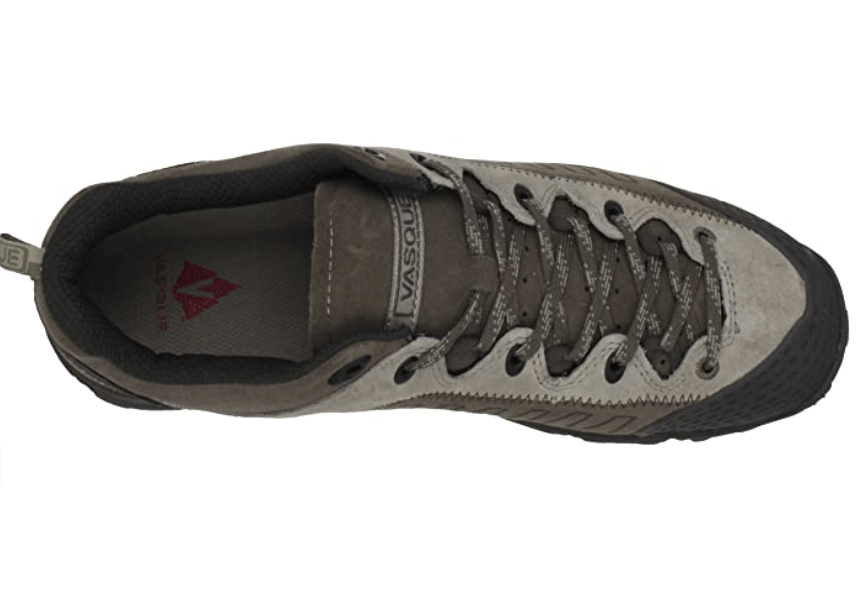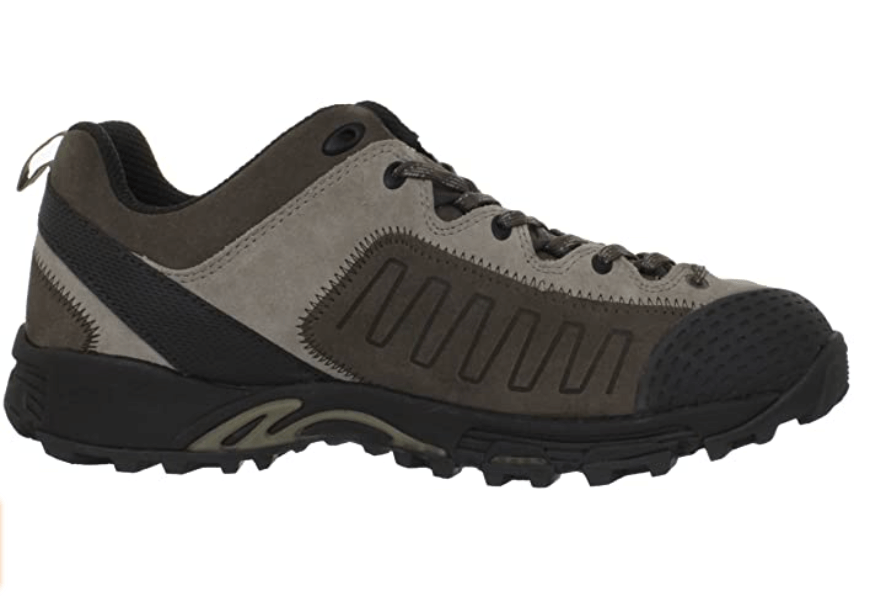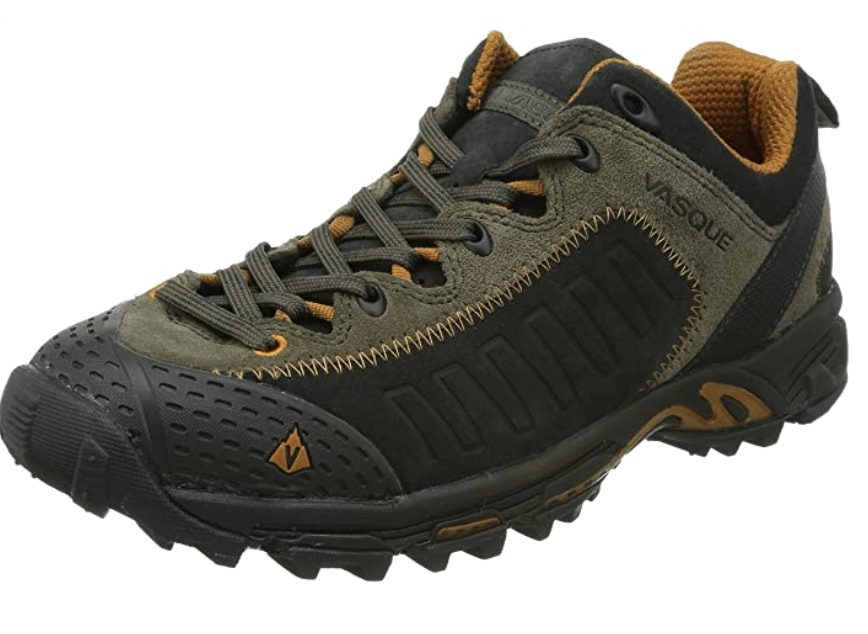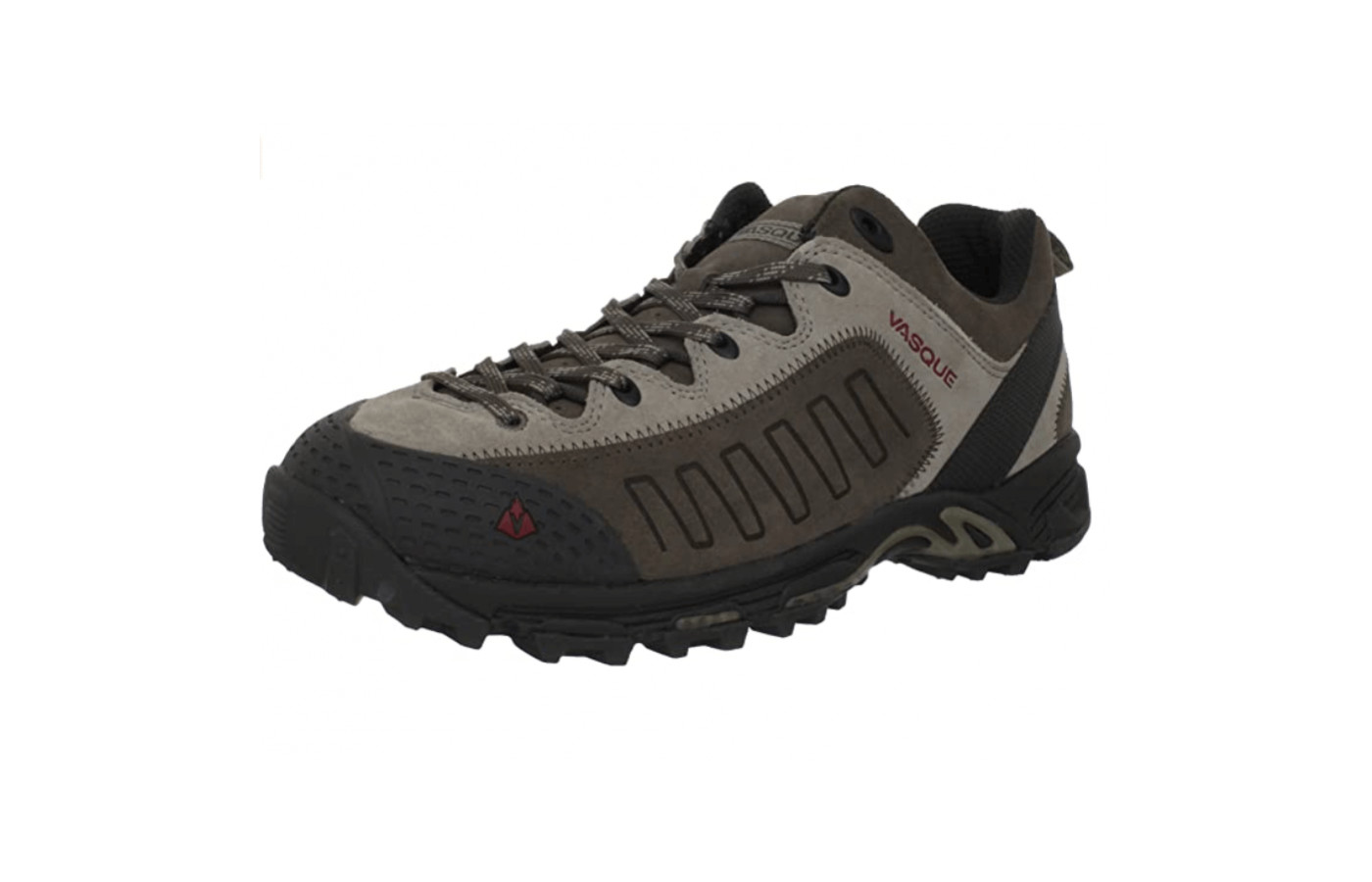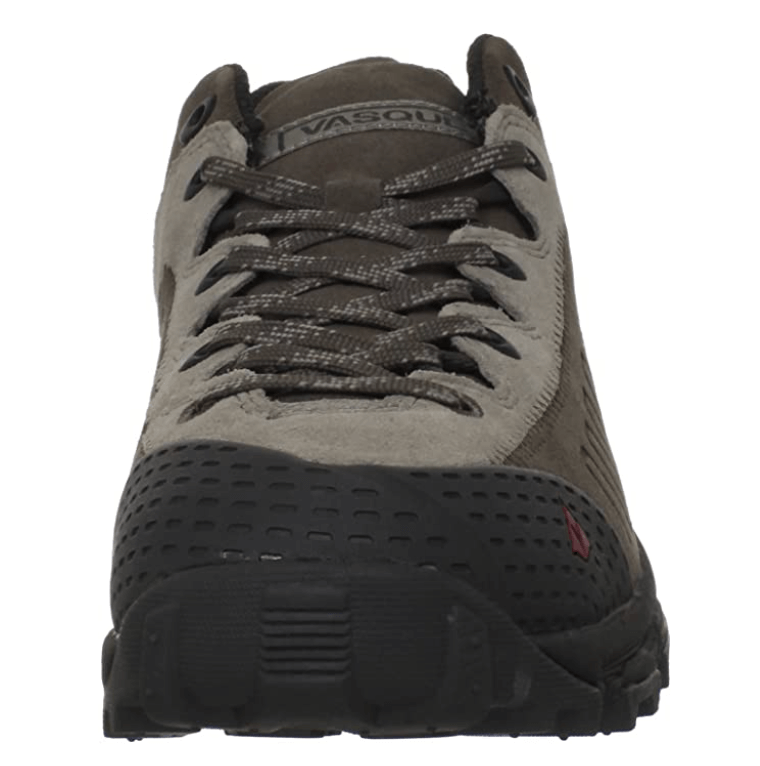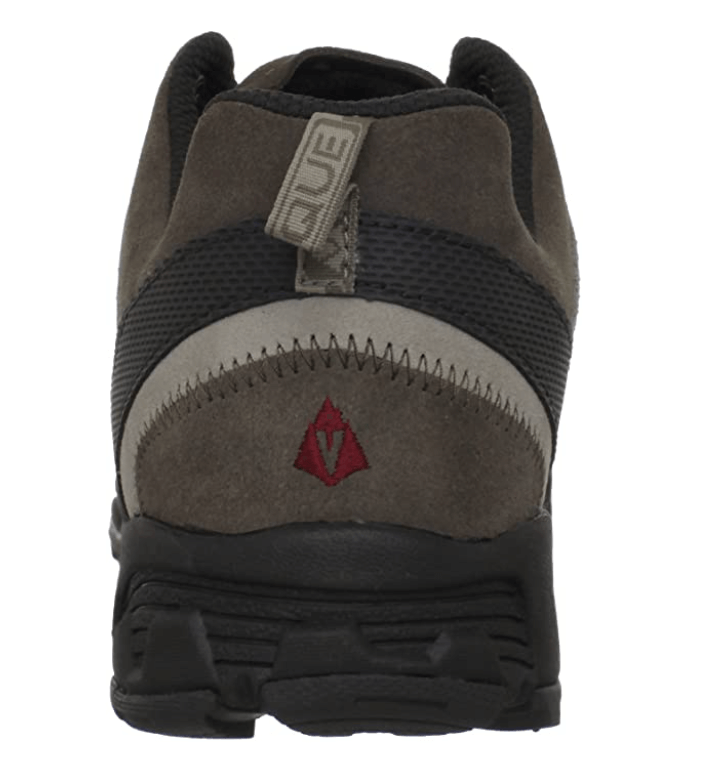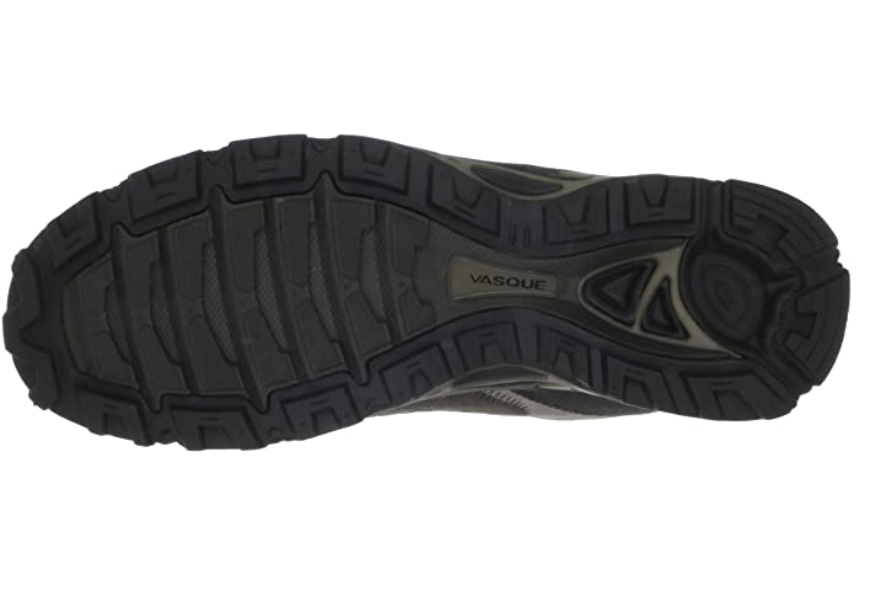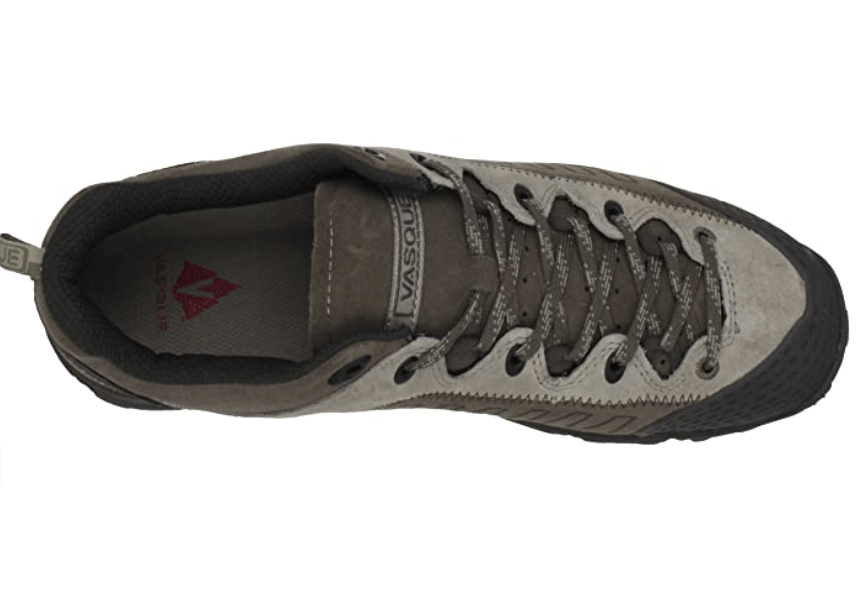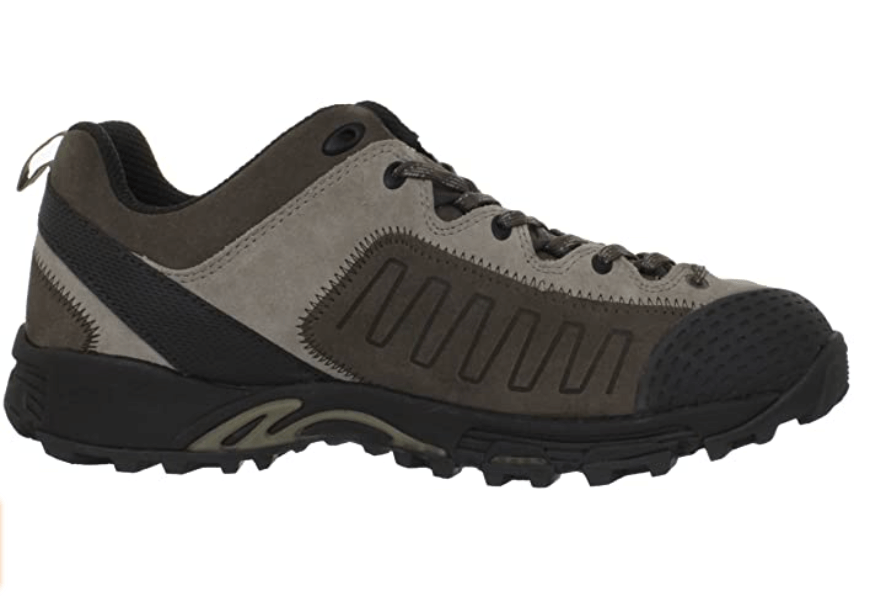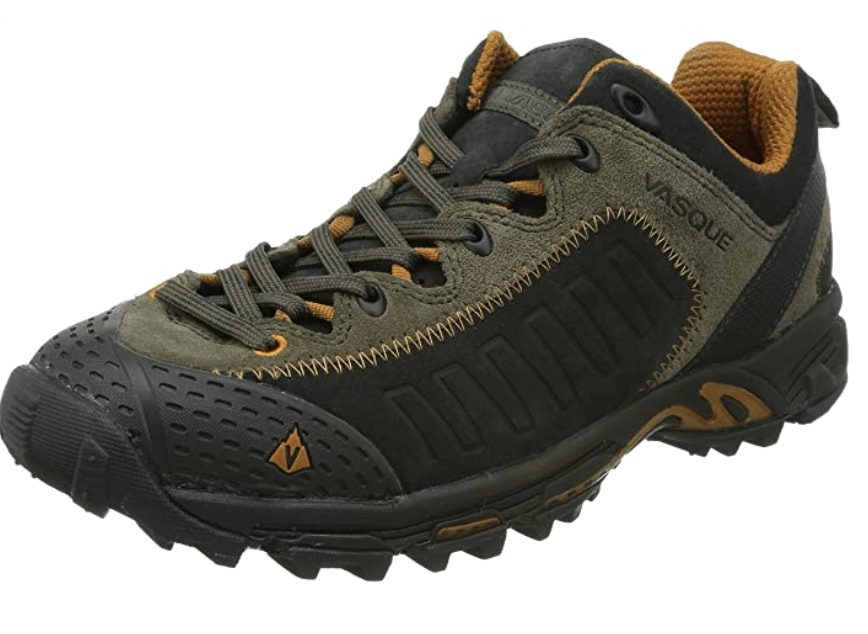 Our Conclusion
Vasque has created a
walking shoe
that's perfect for any trekkers who most often find themselves in dry, average terrains. Being both breathable and lightweight, the Juxt is more than able for average hikers.
Furthermore, constructing this walking shoe without a waterproof layer cleverly keeps the weight down, which is one of the main attractions of this shoe.
What's more, with a low-cut design and virtually no break-in period, this Vasque shoe is comfortable right out of the box. The fit is excellent for the average foot, and if you have a wider foot, you'll be happy to know the Juxt comes in a wide fit too.
Customers get more than value for money with a lightweight feel, more than ample comfort, and support for moderate trails at an affordable price. Even despite its narrow build, there are so many positives to this shoe.
Carry on reading to find out why this hiking shoe provides a great combination of price plus performance.
Pros & Cons
Supportive for average day hikes
Excellent traction for dry conditions
Durability concerns in the heel
Not enough traction for wet weather
Key Features
Key Features
Design
Traction is where the Juxt truly shines. Maintaining your balance and confidence is easy with this stable Vasque traction. It handles dry terrain exceptionally well, whether you find yourself on sand, granite slabs or gravel.
Unfortunately, the traction doesn't stand up as well against slippy landscapes or wet rocks, but that's to be expected with a lightweight day hiker.
Securing this
hiking shoe
is also easy with the lacing system. Although the laces feel more like sneaker laces, they lace up well and allow you to get a secure and comfortable fit.
As a walking shoe built for the average hiker, it's no surprise that the Juxt comes as a more supportive shoe for flat and rough trails.
For example, a TPU plate between the mid and outsole provides a stiff midfoot that still allows the forefoot to flex, perfect for tackling the few boulders and slight scrambling. The second layer of denser foam also extends from the heel to the front of the foot arch and adds extra reinforcement to the insole.
However, the stability is questionable for more technical and mountainous trails due to the light-duty sole. As a lightweight shoe that doesn't give the weight needed for heavy backpacking, you may need a more supportive shoe for multi-day camping trips.
However, many hikers find these hikers more than support enough to carry medium to heavy loads for overnight backpacking trips.
Comfort
The combination of comfort straight out of the box plus form-fitting design means your feet are ready to hit the trail from the get-go. Suede is a relatively comfortable material as it's not too stiff.
Another significant aspect is the padding around the ankle, which isn't overdone. A low-cut hiker is usually best for hikers who don't need the sturdy support of a
mountain boot
for lighter trails, and the Juxt is perfect for that with a flexible and comfortable ankle feel.
You do get an astonishing comfort level due to the extremely lightweight feel; the Juxt feels more like wearing trainers. However, this light-duty sole means you won't get as much protection from rocks and stones.
In addition, although the sole is plenty comfortable, responsive and flexes well, it lacks underfoot support.
Further comfort also comes from the plush mesh and suede tongue, which stops the laces from digging into the bridge of your feet. The thick toe rand also wraps around the outer toe box, which nicely protects the feet from unexpected trips and slips.
Materials
The Juxt makes use of a few exciting materials to set itself up as the lightweight, comfortable, and responsive shoe it claims to be. Starting from the top, the leather suede not only looks good, but it feels good as a pliable and flexible material.
What's more, creating the midsole out of a Molded EVA foam and TPU Plate provides an ample mixture of cushioning and rigidity for support.
Finally, the light-duty dual-density outer sole also offers lightweight support for the average day hikers.
Durability
Overall, there isn't much to be concerned about with the Vasque Juxt. Overall, the shoe looks and feels well made. In addition, some of the materials will add to the longevity of this hiker.
For example, the use of Suede is a good choice as it is naturally durable efficiently protects your feet against abrasion from run-ins with rocks and stones.
Furthermore, the substantial protective rubber cap protects the toe from injury and the shoe from premature wear and tear.
What makes these shoes light, unfortunately, makes them a little less wearable. The sole isn't as long-lasting as other outdoor hikers that use Vibram soles due to the need to keep this shoe light. The sole and heel zone will likely wear quicker than other shoes.
However, most customers seem happy with the wear and tear due to the excellent comfort and value for money these shoes provide.
Even with everyday heavy use, most got plenty of use out of these shoes before seeing any severe damage.
Comparison to Similar Hiking Shoes
If you're looking for a more waterproof hiking shoe for splashing through streams or use in heavy rain, there are a couple of options that include a waterproof membrane.
The
Salomon X Ultra 4 Gore-Tex
is one of the top choices with ultimate performance, superb traction, support, and water resistance. As a rugged hiking shoe, it can handle pretty much anything.
Another great product we reviewed is the
Vasque Sundowner
, so make sure to check it out as well.
However, it does come with Quicklaces, which not everyone is a fan of. In addition, the waterproof membrane will make X Ultra 4 Gore-Tex heavier and slightly warmer than the Vasque Juxt.
If you're also after a similar shoe with more superior sole performance, a more substantial option is the
Keen Ridge Flex WP
low cut shoe. This Keen line offers pretty much everything the Vasque does, but with added stability, waterproof coating, and a rugged firm outsole with a 5mm lug tread.
What's more, it's a slightly wider shoe which will suit those with more of a wider foot. Although for the privilege, you will need to spend a hefty $90 more.
Verdict
Anyone needing a breathable, lightweight, and trusty shoe for warm, dry weather and average terrain should put the Vasque Juxt on top of their shortlist. Performing well above the price tag it charges, it looks after average hikers exceptionally well.

A name brand hiking shoe comes at a much lower price than you would expect and is one of the more affordable hikers on the market.

So, what's not to love about this dry season hiker with comfort, excellent traction, and lightweight breathability at the forefront of its design.
Subscribe to our Newsletter