The North Face Chilkat IV
Tackling the mountains in winter is difficult in the wrong footwear. But North Face has made trekking easier with the Men's Chilkat IV hiking boot.
This North Face boot provides everything you need for winter hiking as it combines incredible comfort, insulation, weather resistance and superb grip. With plenty of excellent reviews, the Chilkat IV comes well recommended.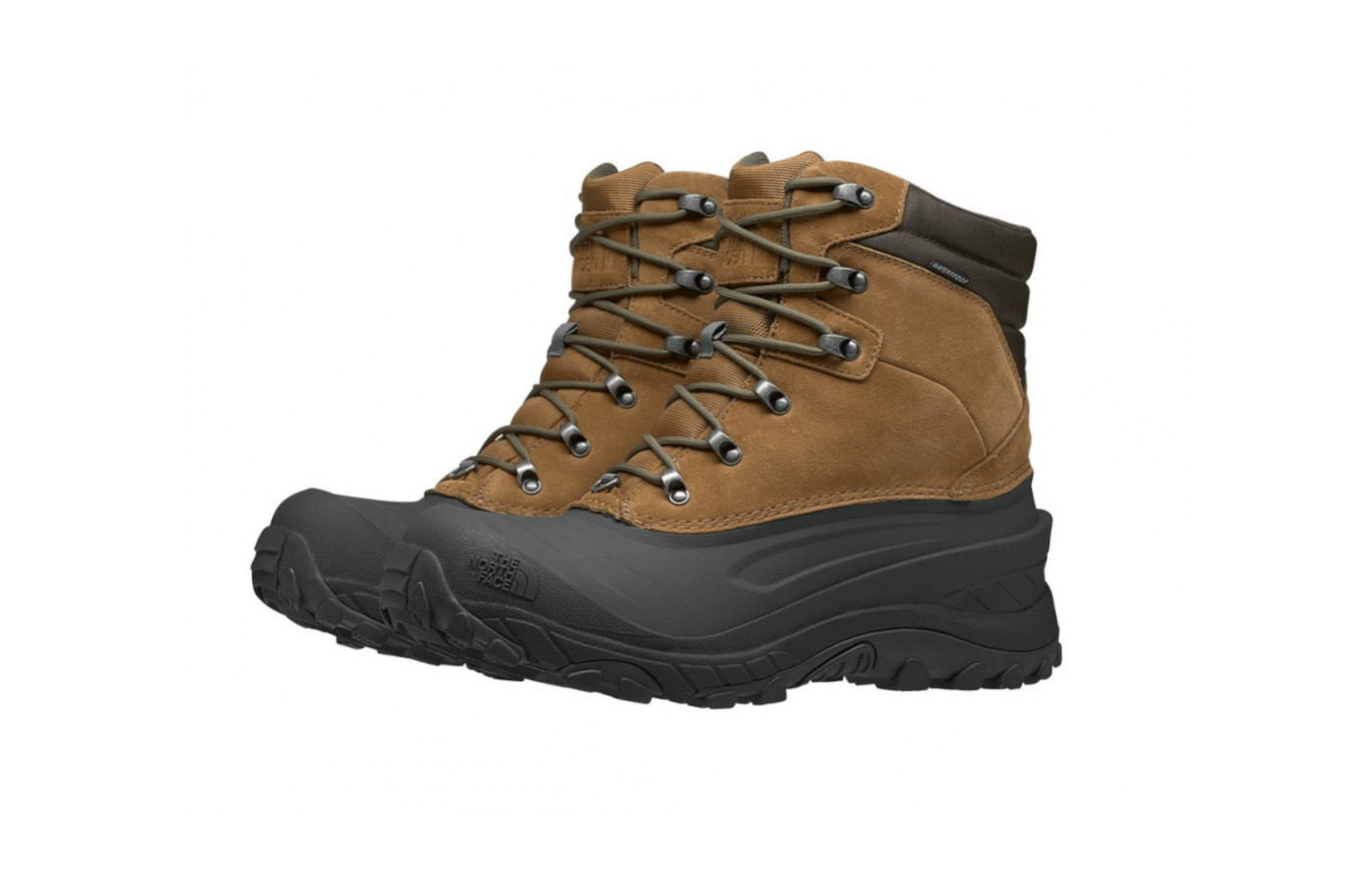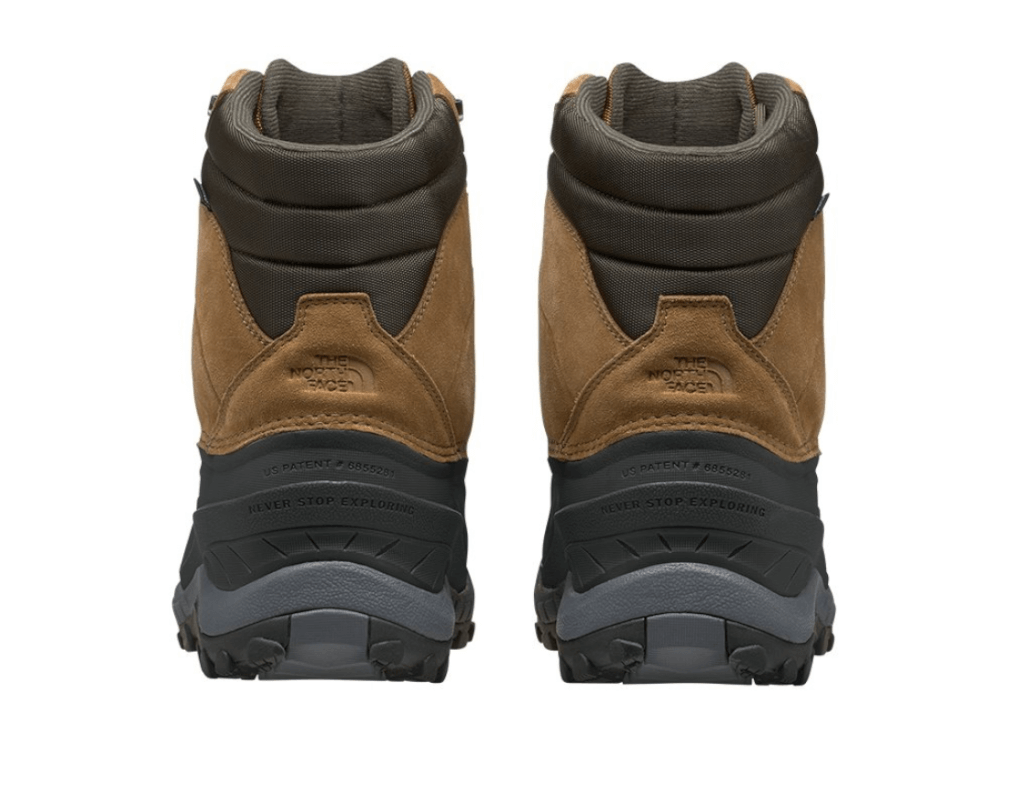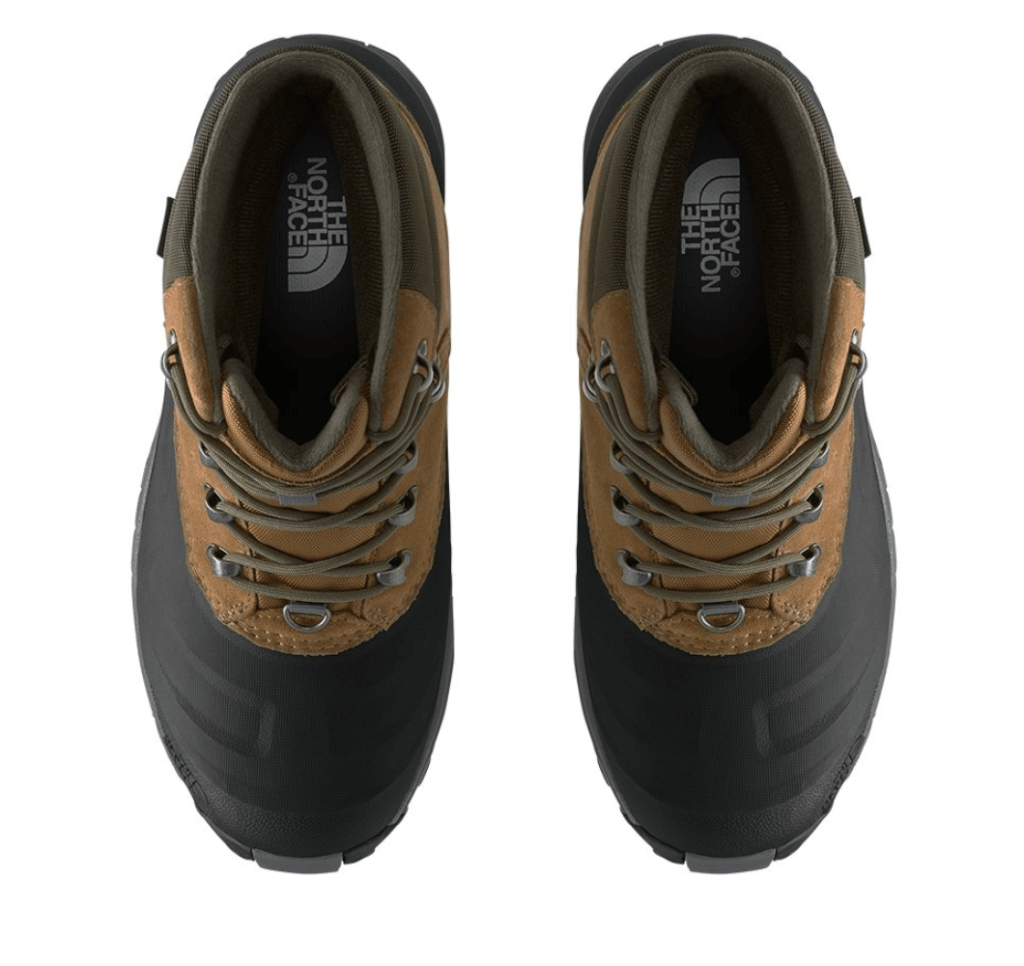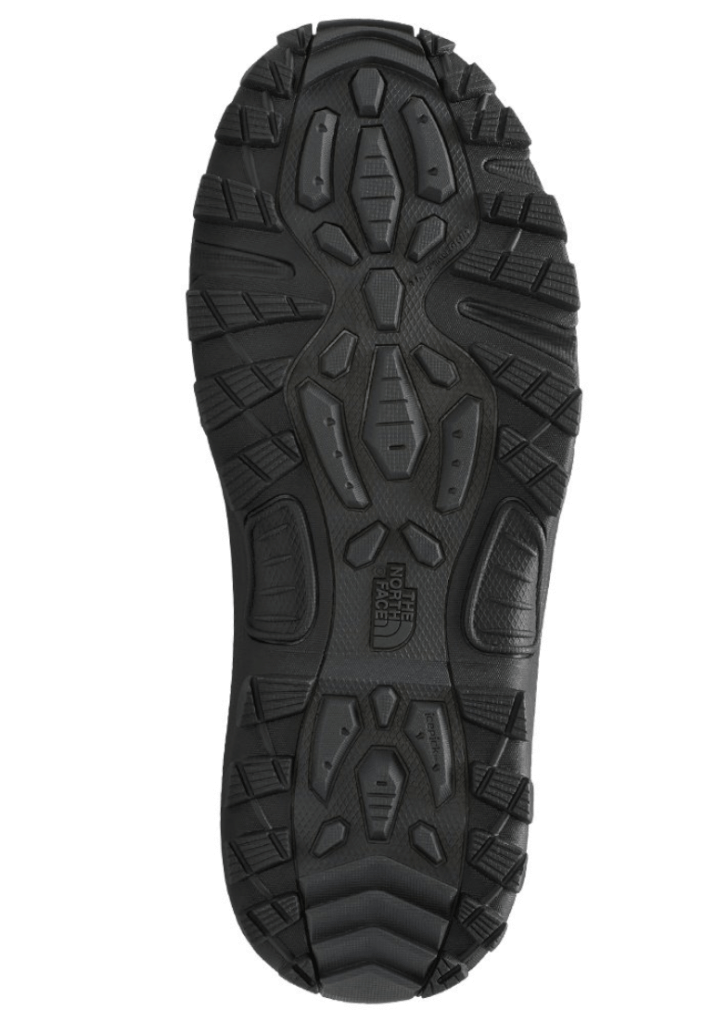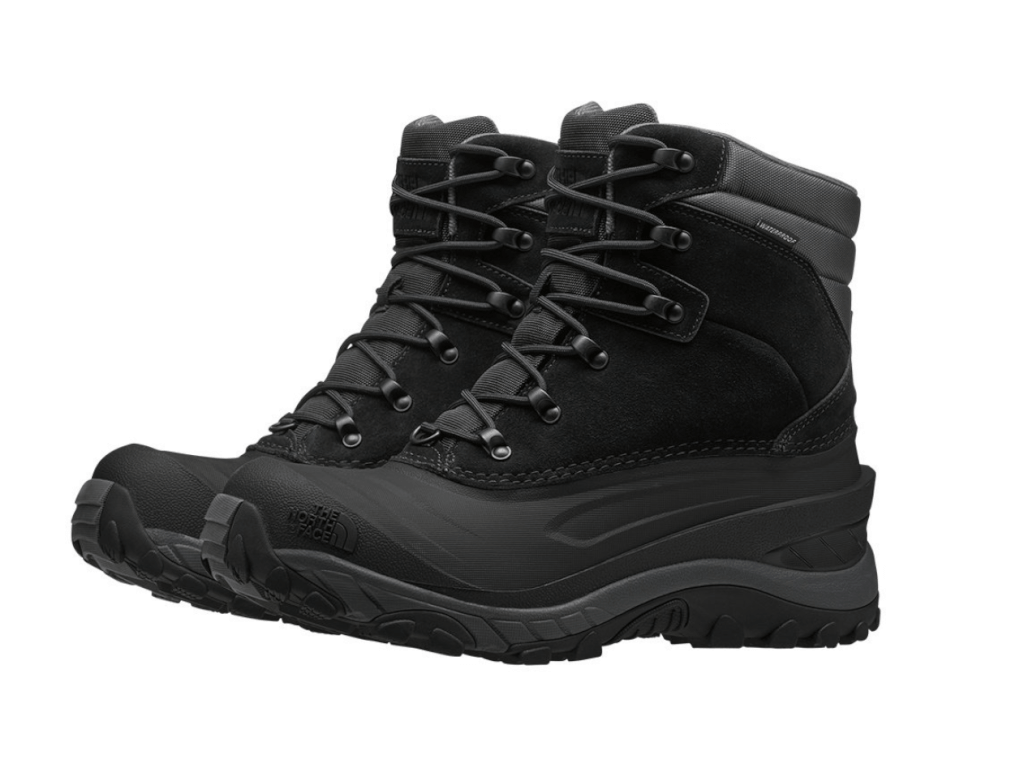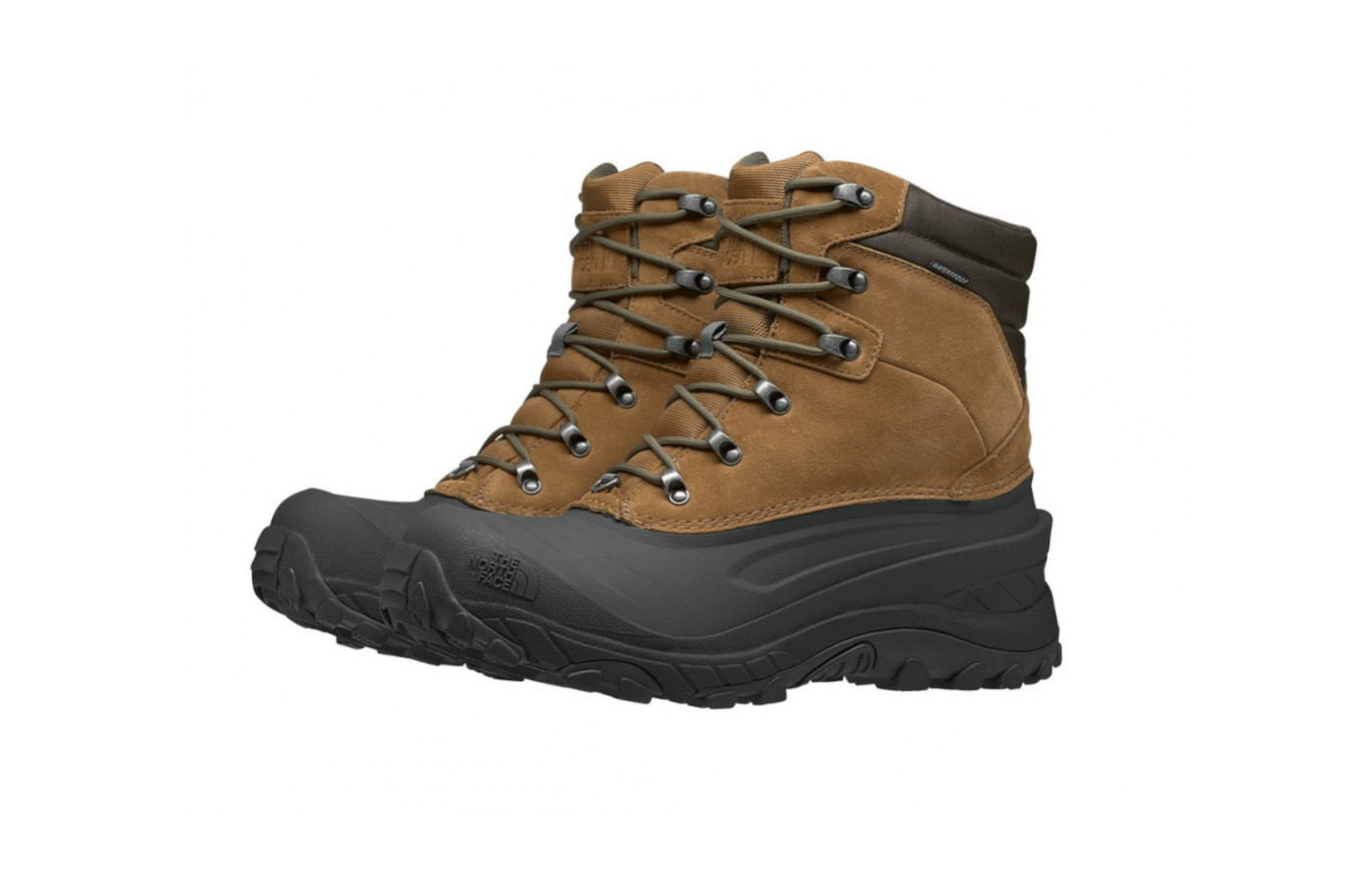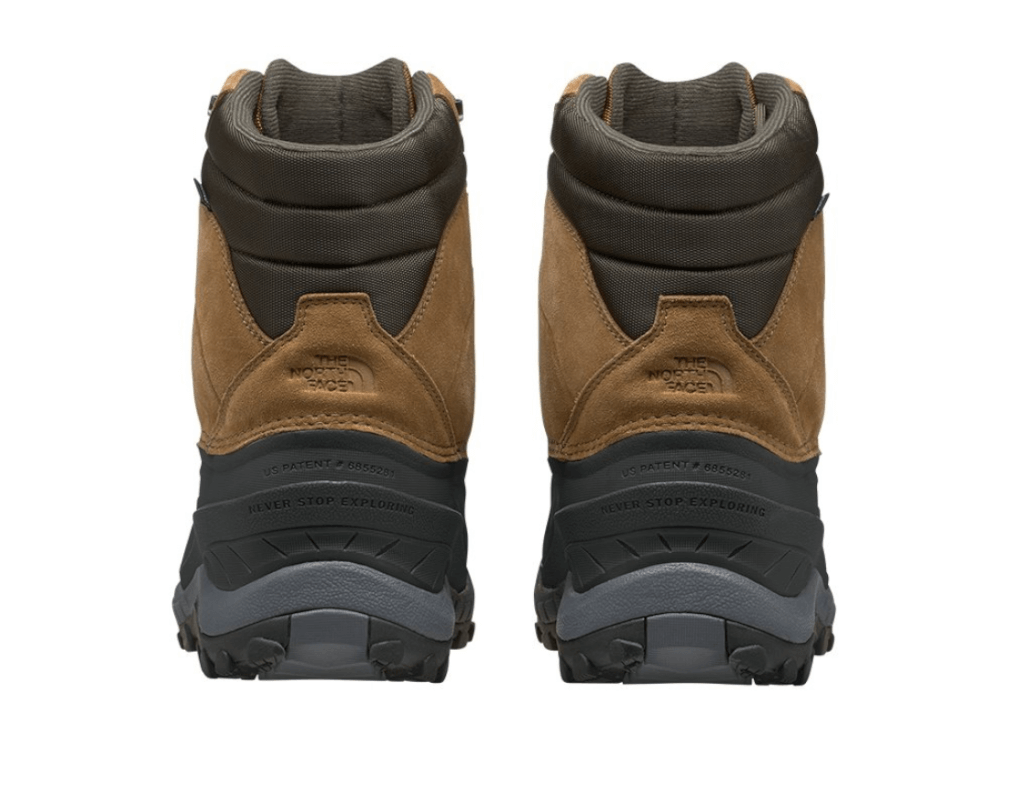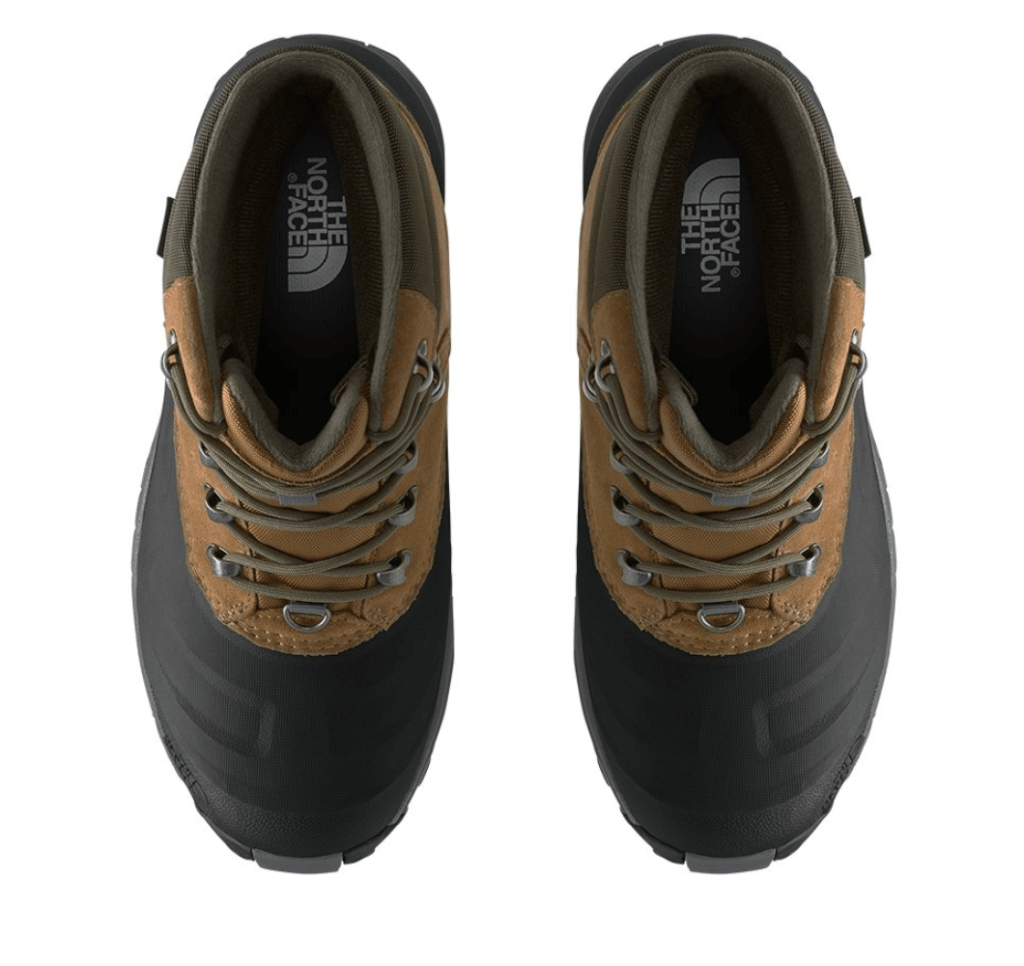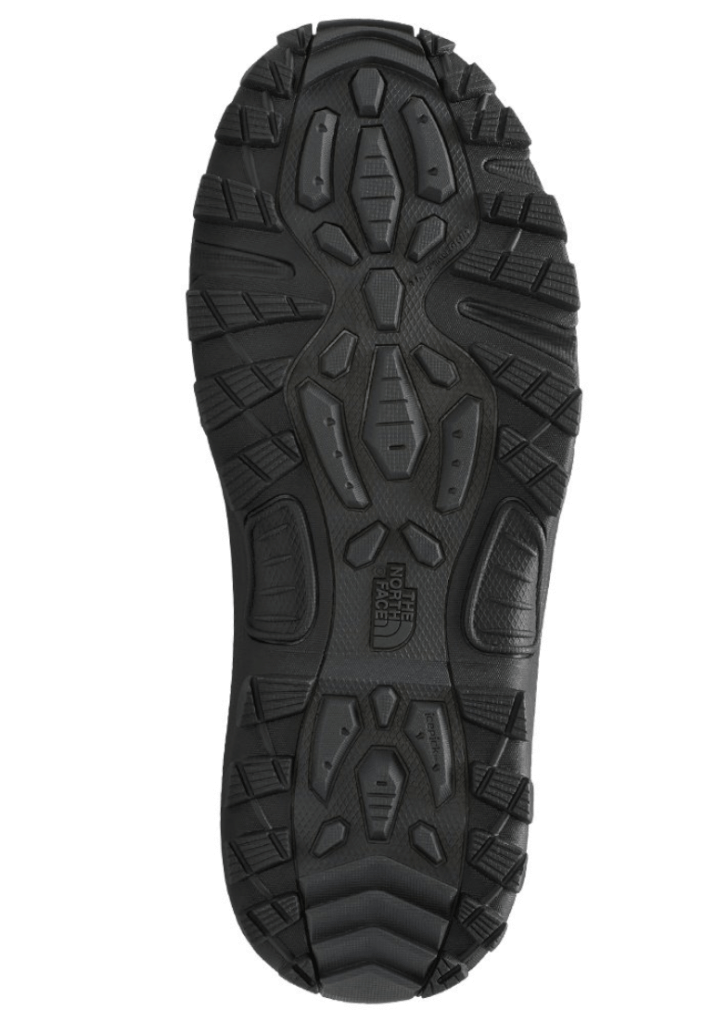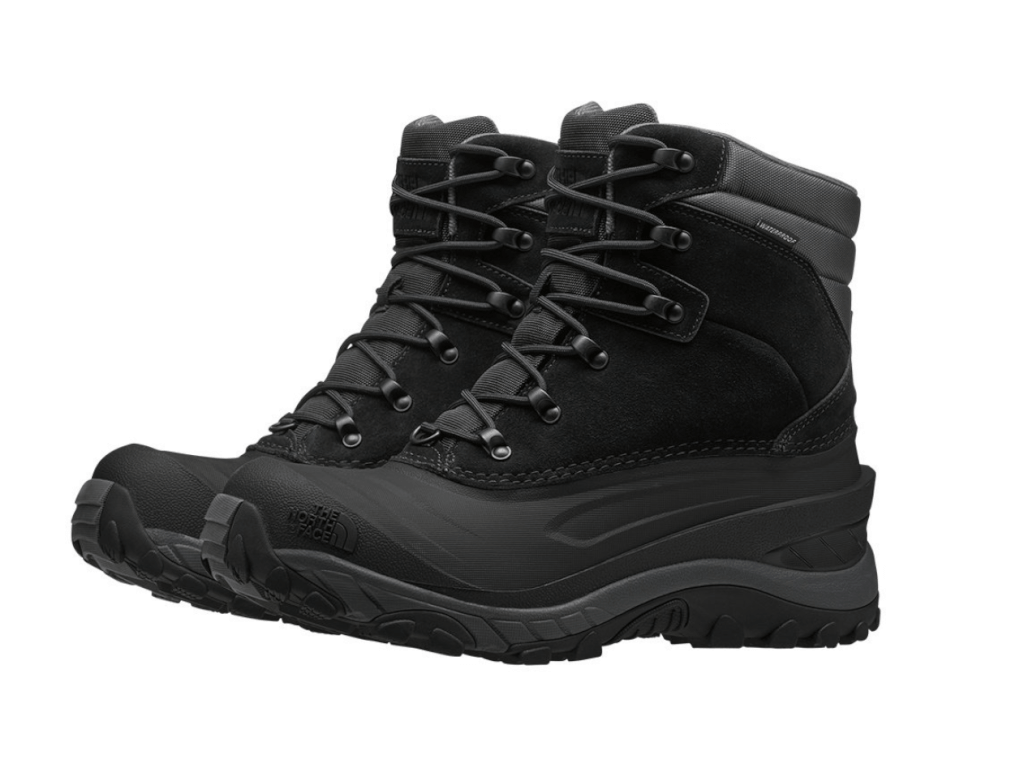 Our Conclusion
Finding comfortable and hardy
walking boots
that can handle the winter weather and terrain can be a headache. Well, look no further. The Chilkat IV does everything you need for winter adventuring and is tougher than any winter hike you'll put it through.
The clever use of Heatseeker™ insulation keeps your feet nice and toasty with exceptional warmth. Add a waterproof leather upper that keeps your feet dry in rain or snow, and your feet are happy.
Super grippy traction comes from temperature-sensitive lugs, and in general, the Chilkat IV is exceptionally comfortable and performs as it should.
Despite the extensive performance the Chilkat IV provides, it comes at a surprisingly reasonable price. Of course, for a high-top winter boot that outperforms most on the market, you might expect to pay more.
But combining affordability, performance, comfort, and warmth, the Chilkat is well worth a thought.
Pros & Cons
Possible issue with durability
Runs small, you will need to size up by at least half a size
Key Features
Key Features
Design
There are lots of factors that make the Chilkat IV winter boot straightforward to use. Firstly, the TNF Winter Grip® rubber outsoles plus IcePick® sensitive lugs mean tackling mountainous, technical, or sloppy terrain is a breeze. Even ice doesn't stand a chance against this sturdy and efficient grip.
As you might expect with a high-top mountain boot, the Chilkat IV is a little on the stiff side. However, with some use, they loosen up nicely. In addition, this high-top design provides plenty of ankle support for technical terrains, so it's not a bad thing.
That's not all; the fully seam-sealed DryVent™ waterproof construction, waterproof-leather upper, and water repellent coating means heading out into the rain and snow is easy.
Moreover, being both gaiter and snowshoe compatible, trekking in harsh snow is also easy. Lastly, the Chilkat IV boot sports a streamlined rubber shell with more flexibility than you imagine in a
winter boot
.
Comfort
One of the things that make this winter hiking boot so incredible is the huge comfort it provides. Firstly, the compression-molded EVA midsole offers superb comfort all day long with long-lasting cushioning.
Next, the molded rubber shell and TNF Winter Grip rubber outsole mean stabbing your feet with stones and rocks is a thing of the past.
Comfort doesn't last when you have wet feet. So, one of the perfect things about the Chilkat is its waterproof nature. Combining the DryVent™ waterproof construction, waterproof rubber shell and waterproof leather upper also means your feet are dry enough to stay comfortable all day long.
There's also no way your toes are comfortable when they're cold. So adding 200 g Heatseeker™ Eco insulation and a molded footbed to trap air and retain warmth is quite bold but makes this shoe incredibly toasty comfortable.
When it comes to fit, most users find this winter boot to be on the small side, although comfortable when you get the right fit. But, of course, you're going to want to size up at least half a size to get a comfortable fit.
Materials
It's the materials that make this hiking boot great. Combining waterproof leather, a molded rubber shell, and the Dry Vent waterproof construction keeps your feet super dry.
The elements that North Face has chosen also provide excellent traction and security due to the TNF Winter Grip® rubber outsole and IcePick® temperature-sensitive rubber lugs. Don't be fooled into thinking the materials make this boot stiff; they are surprisingly flexible due to the molded rubber shell.
The compression-molded EVA Foam midsole is also a genius addition, ensuring long-lasting cushioning.
Durability
Looking and feeling durable, these boots should last you through some serious hiking and heavy winters. The materials used to create this boot are hardy and long-lasting, and the boot is well constructed.
Combining the leather upper and rubber outsole also works as both materials are naturally robust and durable.
However, some users seem to have an issue with the seam of the rubber shell separating from the leather before any heavy use. Of course, this is a concern, but only a handful of users have had this problem.
You'll also get one year guarantee from the North Face; so, I wasn't too worried. With the incredibly affordable price for such a sturdy boot, I think it's worth the risk.
Comparison to Similar Hiking Shoes
The
Columbia Bugaboot III
is the perfect option for anyone who struggles to find boots to fit their wide feet, coming in both standard and wide fit.
These boots are also at the top of the competition for handling snow and lousy weather and doing everything the Chilkat IV can. However, they do come at nearly double the weight of the Chilkat IV.
If you like the idea of adding extra weight for extra stability on longer, heavier backpacking trips, then consider the
Salomon Utility Winter CS WP
. Adding just enough wait at 450g, without adding too much weight as the Bugaboot III does, the balance you get is perfect.
With comfort, weather resistance and performance at the heart of this hiker, just like the Chilkat IV, there's no doubt it's also a popular favorite.
However, if you prefer a more lightweight performance, you may want to stick with the Chilkat.
Verdict
What can't this epic mountain boot do? With a robust rubber outside plus lugs that provide a grip yet flexibility even in freezing conditions, the performance of this shoe is hard to beat.

Your feet stay warm and dry with plenty of waterproof technology, insulation, and a snug, multi-layered upper.

Boasting an unparalleled comfort level without adding lots of weight is another reason to love this boot.
Subscribe to our Newsletter