The North Face Thermoball Lace Up Boots
Welcome to the warmest and most comfortable snow boots you'll ever wear. Wearing a lightweight, water-resistant lace-up winter boot that is also stylish means you'll look and feel good too.
Adding the super cozy ThermoBall™ Eco insulation to the lining also adds extra warmth for those toe freezing, winter expeditions.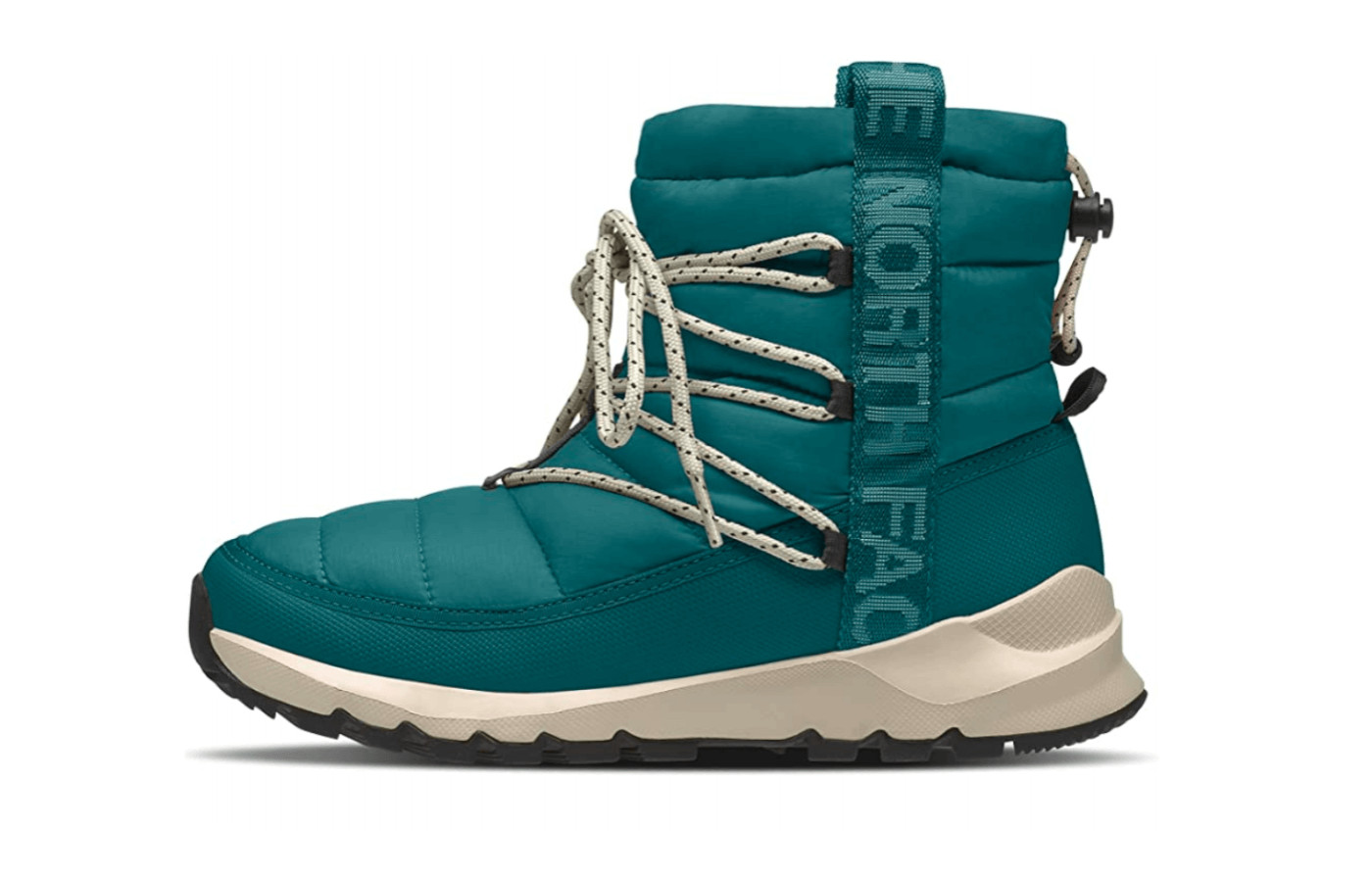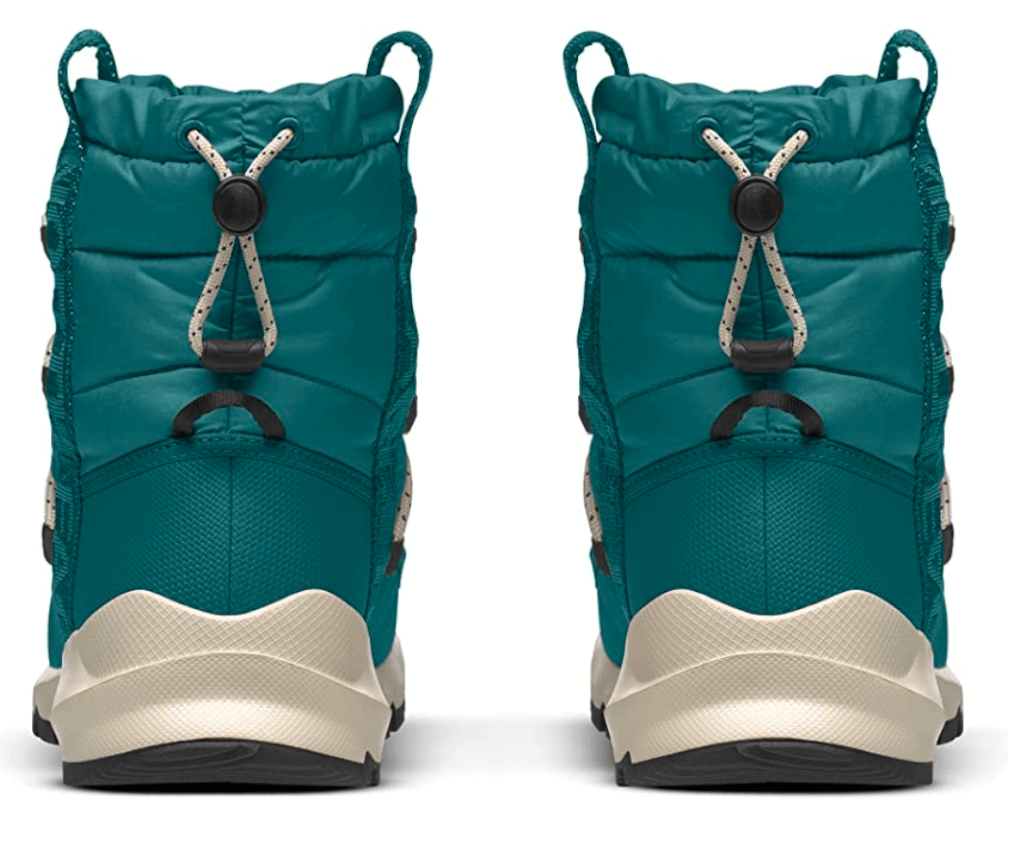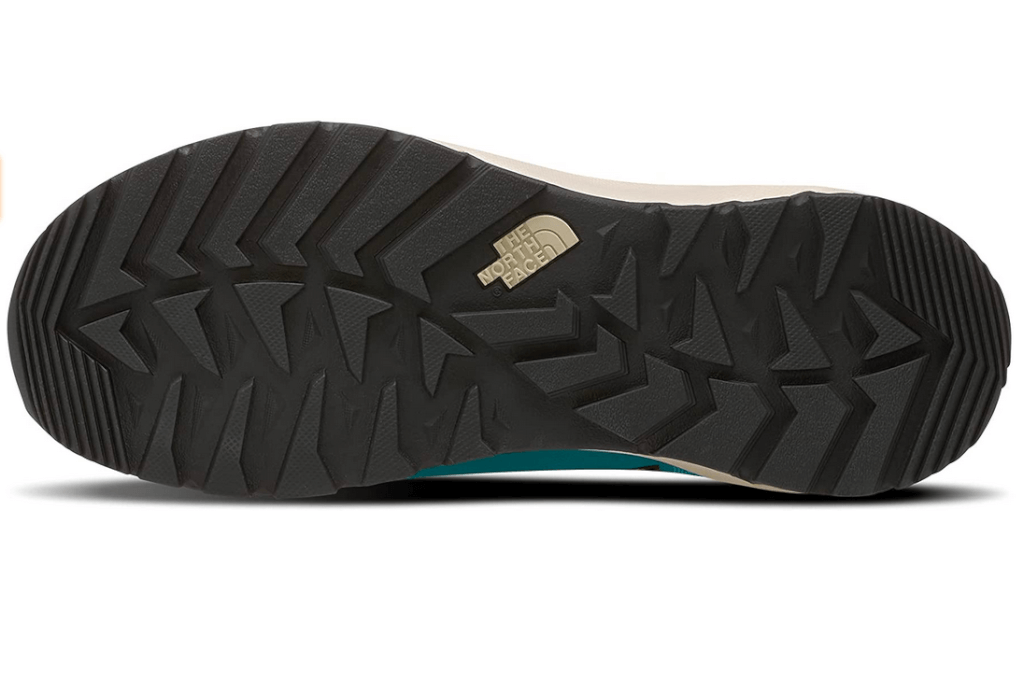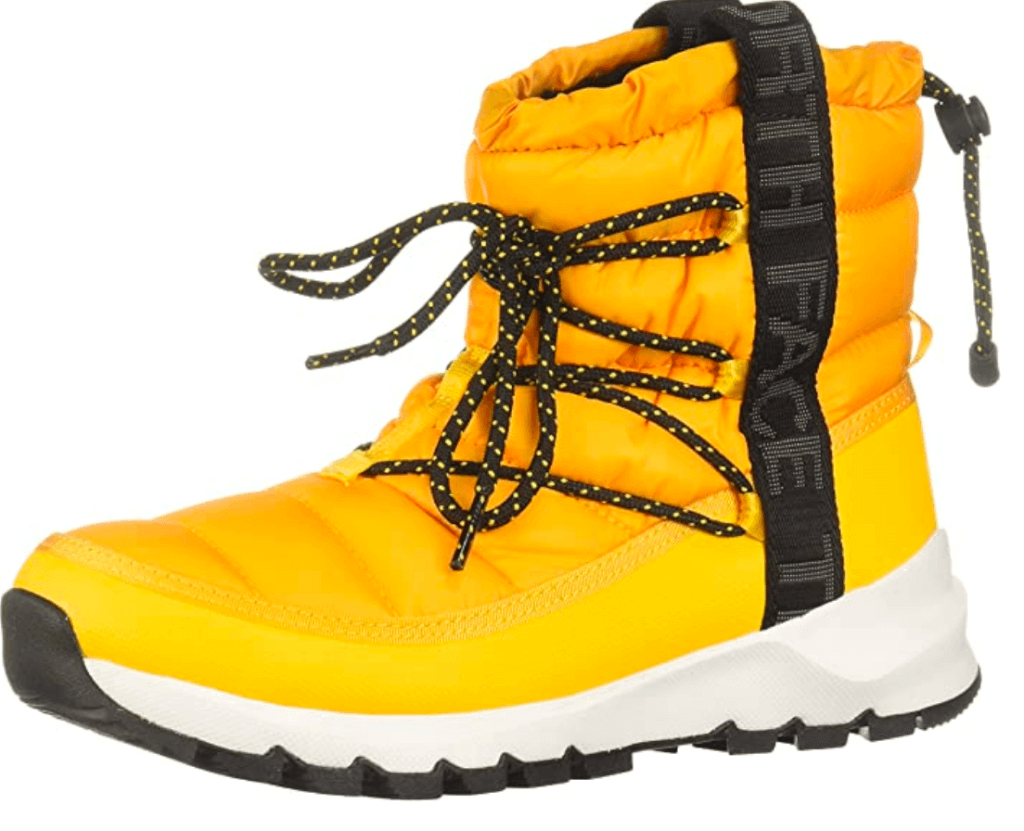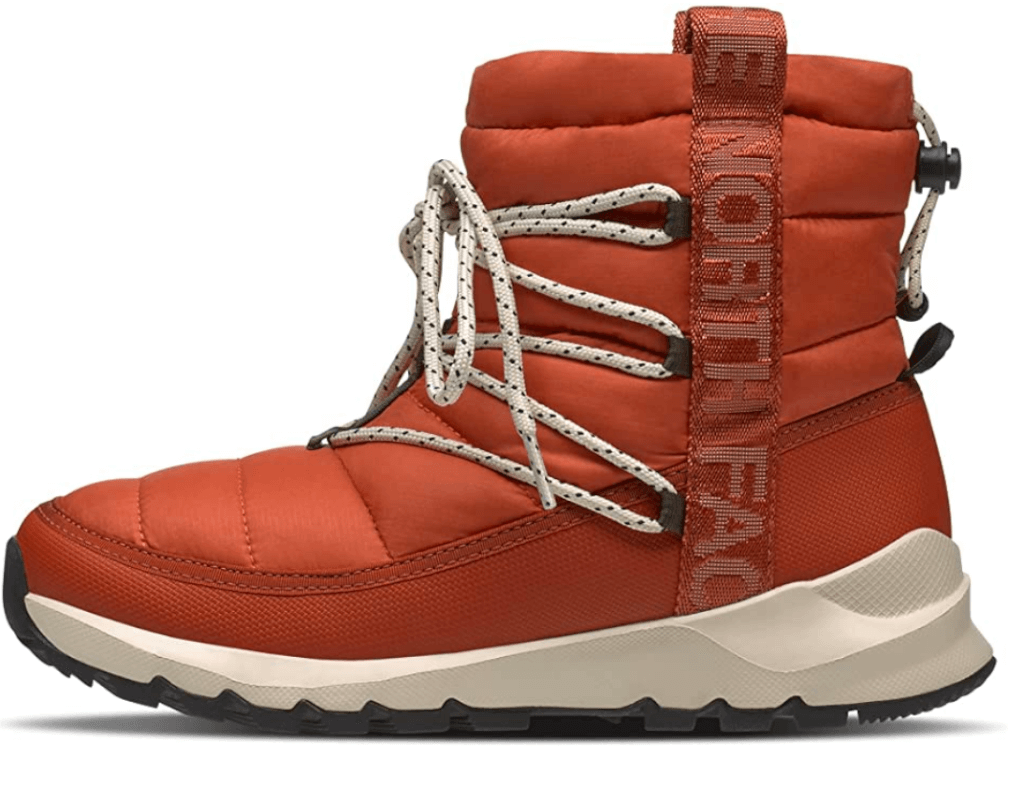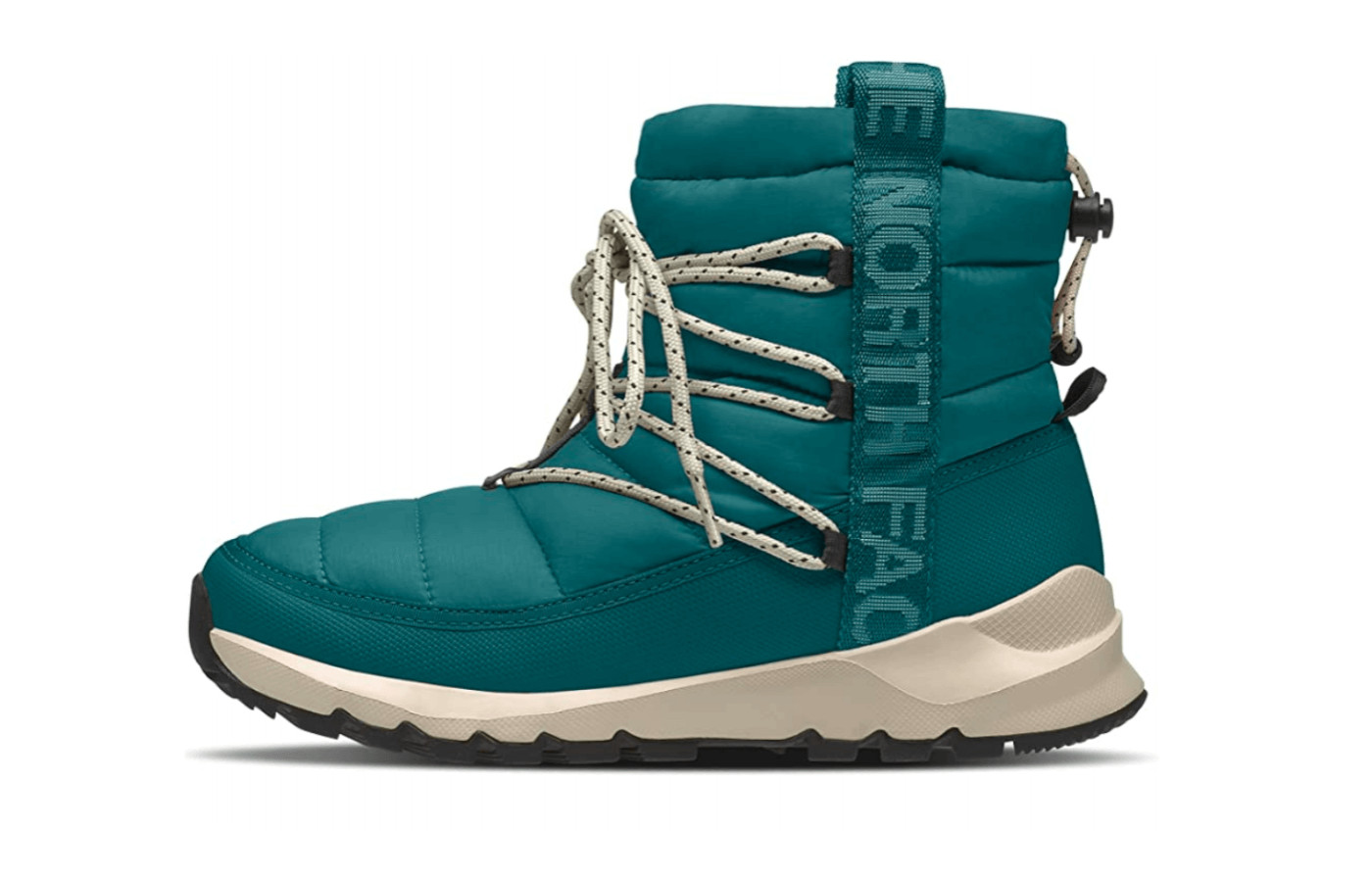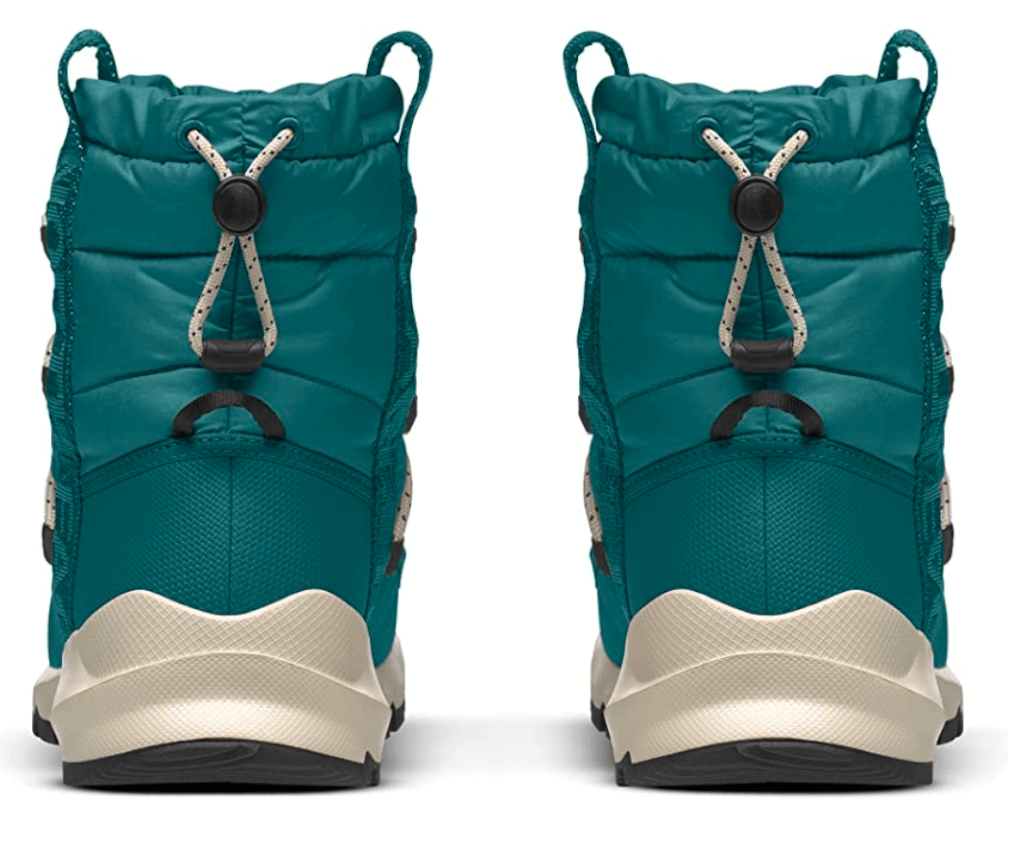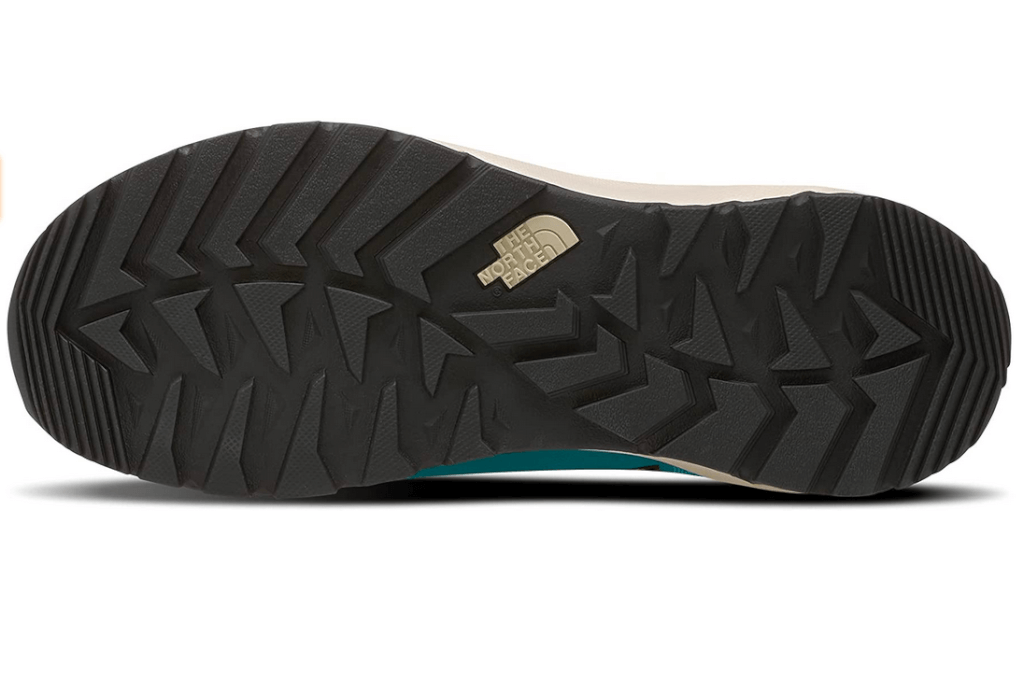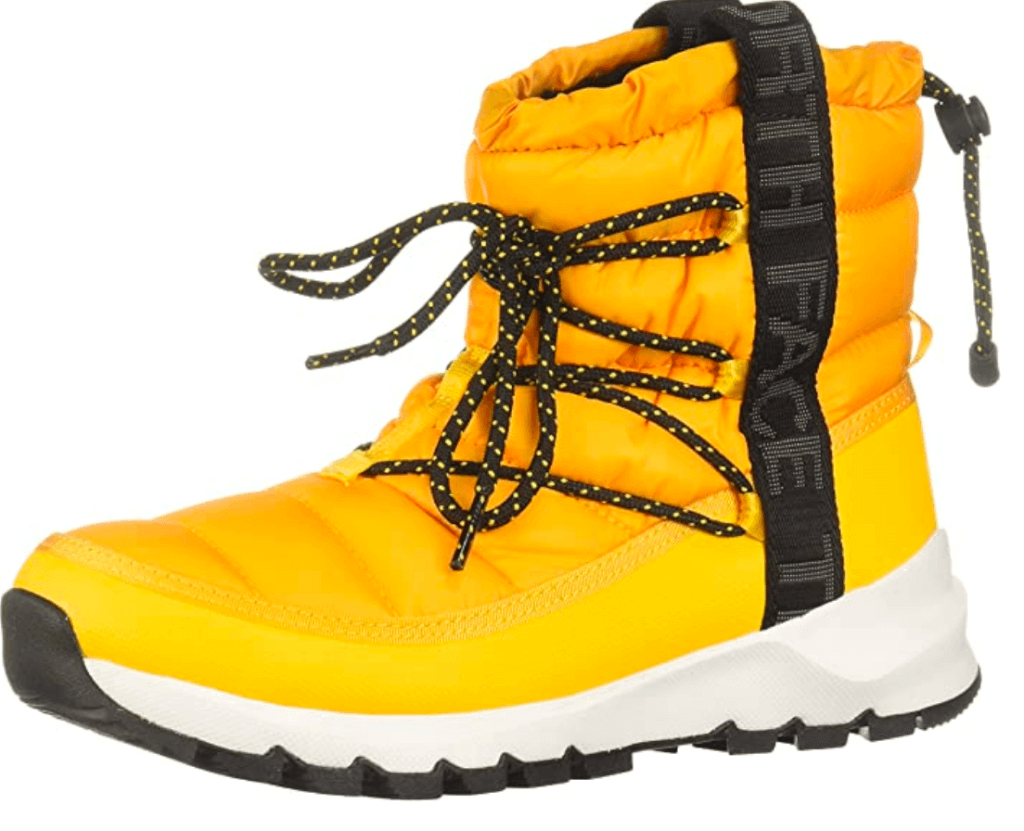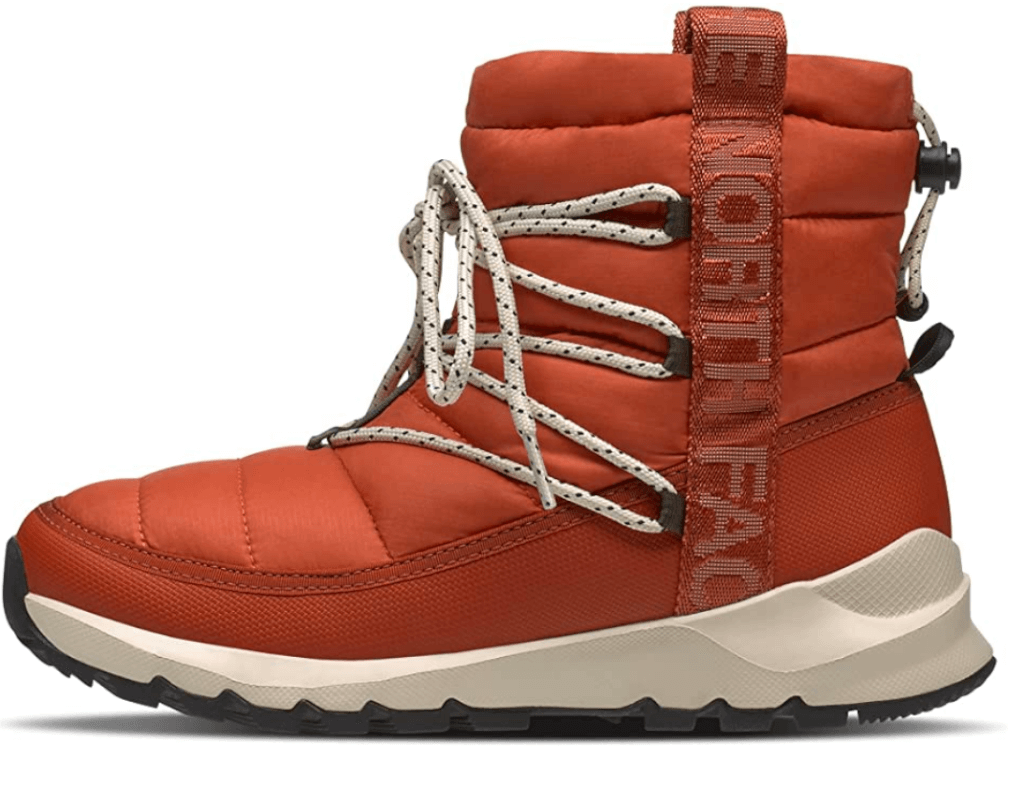 Our Conclusion
You should never have to sacrifice looking good for comfort and performance in a
winter boot
. Fortunately, you don't have to with the Thermoball Lace Up boots. Slipping them on and off is easy, so you can set off without hesitation whenever you're ready.
Combining a lightweight feel with insulation and weather resistance means you can tackle most winter conditions comfortably. The lace-up design also means securing your foot is easy, while the rubber outsole allows for increased traction for non-technical day hikes.
When you need a fun, casual boot that is comfortable all day long, these are a perfect option, but let's find out more.
Pros & Cons
Provides all day long comfort
Not suitable for technical hikes
Runs small/tight-fitting – will need to size up
Key Features
Ket Features
Design
Remember that the Thermoball Lace-Up boot is not a
hiking boot
, but more of a casual or
work boot
.
Although I think they would take less technical hiking terrain well, you'll be better off using the Thermoball for more casual, around-town wear in snowy weather.
What's more, when you're running out of the door or are desperate to get your boots off at the end of a long day, this North Face boot pulls on and off quickly. Making sure your foot is secure is also easy with the lace-up addition, which provides just enough firmness so that your foot doesn't slip around.
Staying dry in the winter is also easy as the Thermoball is made with waterproof, 100% recycled PET ripstop material plus a top coating of durable water-repellent. So, you don't have to worry about keeping your feet dry even in wet conditions.
As I mentioned, although not a hiking shoe as such, the addition of a rubber outsole means you can maintain traction even in the snow. North Face has also added a synthetic mudguard and adjustable collar bungee for extra weather protection.
Comfort
As I mentioned earlier, staying comfortable all day long is easy with the Thermoball, mainly primarily due to the Ortholite Cushioning from the OrthoLite Eco LT footbed. This footbed ensures your feet are comfortable from the inside out for comfortable all-day wear. Extra comfort also comes from the Oso fleece lining.
It's impossible to stay comfortable without extra warmth, and the North Face Thermoball keep you warm all day long, with the Lightweight ThermoBall™ Eco insulation.
As mentioned above, you're also kept warm due to the extra weather resistance from the waterproof PET ripstop material and synthetic mudguard that keeps snow and rain out. In addition, the collar bungee is adjustable, so you can ensure snow doesn't get into your boot.
The only consistent problem with the Thermoball is the fit, being on the small and narrow side. If you have
bunions
or wide feet, you'll most definitely want to try on a bigger size or wear them indoors before you decide to keep these boots (if you've ordered them online).
However, most people have no issues when they size up. Similarly, if you want to wear thick socks, you'll need to size up.
Materials
The North Face has done everything it can to make this boot sustainable, durable, and comfortable.
First off, North Face often uses responsible materials, visible due to the 100% recycled PET ripstop upper, plus a footbed with 5% recycled rubber content.
What's more, you get plenty of comfort from this Ortholite footbed. But it doesn't stop there. Extra comfort comes from the Oso fleece collar lining and the rubber outsole, protecting against rocks and stones while ensuring safe footing in the snow. Lastly, the Lightweight ThermoBall™ Eco insulation allows for warmth retention.
You'll also be kept dry from most rain and snow conditions with the water-resistant PET ripstop upper that combines a non-PFC durable water-repellent (non-PFC DWR) finish.
Durability
Not only does the Thermoball look and feel incredibly robust and well-made, with The North Face is known for its superior craftsmanship. But some of the materials used will help to keep these boots going for years.
Rubber outsoles are highly durable and long-lasting, not only protecting your feet from injury but protecting the longevity of your boots.
What's more, the use of eco ripstop material is not only lightweight but incredibly durable. The name ripstop even promises rip-proof. What's more, the durable water repellent (DWR) coating added to these boots will keep your boots water-resistant for ages.
Comparison to Similar Winter Boots
Other similar options to the Thermoball include the
Arctic Ice Nomadic Sport boot
by the Original Muck Boot Company. These are some of the best
snow boots
on the market. Not only are they hefty and robust, but they also offer plenty of warmth, like the Thermoball.
The Arctic Ice Nomadic sport also boasts breathability that the Thermoball doesn't and are waterproof and lightweight. However, the Arctic Ice Nomadic Sport has a hiker look and isn't quite as stylish as the Thermoball.
However, if you're after more of a hiker snow boot to suit a variety of terrains with incredible traction, then the
Keen Revel IV Polar
may be a better option for you. This Keen boot has more of a hiking, performance aimed look, which suits its nature.
The Revel IV Polar offers exceptional fit, warmth, construction, and breathability and is comfortable for all-day-long wear. If you're looking for a comfy cold-weather hiking boot, then this Keen boot is a perfect option.
Verdict
There's no doubt that The North Face Thermoball Lace-Up boot is perfect for city-slickers who want to look and feel good in white Christmas' and ankle-deep snow.

The only issue I could find with this Thermoball boot is its tight, trim fit. But once you find the right fit, your feet will find all the warmth and comfort they need to look and feel good in winter.

In addition, the rubber sole traction is more than suitable for walking around town in the snow or basic hikes.
Subscribe to our Newsletter