How Many Miles Are 10,000 Steps: Taking 10K Steps Per Day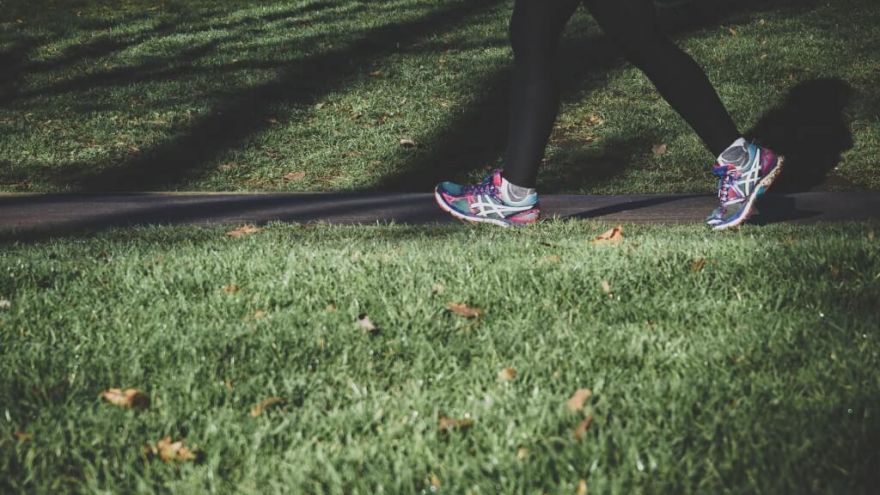 How Many Miles Are 10,000 Steps: Taking 10K Steps Per Day
www.walkjogrun.net
With an average stride length of 2.1 to 2.5 feet, you will walk one mile in 2,000 steps. In turn, five miles would be about 10,000 steps.
Did you realize you could burn between 300 and 400 calories a day by simply walking? This includes walking in your home, walking around in the grocery store, and everything in-between.
Many people wonder how many miles is 10,000 steps. However, the answer to this question is different for everyone.
Continue reading as we discuss distance, the health benefits of using a fitness tracker and various apps, and how many daily steps you should be taking.
How Many Miles Are 10,000 Steps?
Depending on the length of your stride and your legs, the number of miles you walk will add up to a different number of steps. Let's start with how many steps in a mile.
With an average stride length of 2.1 to 2.5 feet, you will walk one mile in 2,000 steps. In turn, five miles would be about 10,000 steps.
If you prefer to think in kilometers, 10,000 steps add up to approximately eight kilometers.
Are 10,000 Steps a Day Realistic?
On a normal day, most people walk less than 5,000 steps. However, if you consciously try to walk more, it's quite easy to hit 10,000 steps as a daily goal.
A few ways to do this include:
Parking your car at the back of the lot
Walking while you are on the telephone
Walking instead of driving, when possible
Setting alarms to remind you to move
Dancing
Walking the duration of a show, a song, or a podcast
Will Walking 10,000 Steps Help Me Lose Weight?
Yes, any additional daily activity or movement you add to your daily routine will help with weight loss. Using a pedometer or a fitness watch like a Fitbit to track your steps is great motivation to continue brisk walking.
With a 10,000 daily step goal, you will burn about 300-400 calories. Some studies show that one pound of body fat equals approximately 3,500 calories. Depending on how quickly you walk, which would help calorie burn, you could lose up to one pound a week.
Of course, to properly lose weight and keep it off, you will also need to adjust your eating habits. It would also be wise to add different physical activity routines for full-body fitness.
What Happens to Your Body When You Walk 10,000 Steps a Day?
Walking more than the average person each day has great benefits on your overall physical and mental health.
Starting with mental health, increasing your number of daily steps can:
Reduce anxiety
Boost your mood
Improve sleep quality
Improve self-esteem
Help to reinforce healthy habits
In terms of physical health, increasing your number of daily steps can:
Reduce the risk of heart disease
Stabilize blood sugar and blood pressure
Help your body to store less fat
Strengthen your heart
Tone your body
Help you to lose weight
Strengthen your bones
Improve balance
How Long Does It Take To Walk 10,000 steps?
Sometimes it's easier to think about the time it would take you to walk when you think about distance instead of steps. As we discovered earlier, the answer to the question, "How many miles is 10,000 steps?" is approximately five miles.
In general, it would take approximately an hour and forty minutes to walk 10,000 steps at a moderate pace. However, when trying to reach this goal, you do not need to take all the steps in one walk.
Just doing daily chores around the house, most people walk about 3,000 steps. Many people like to break up the steps in two daily walks. Perhaps one in the morning and one at night.
Depending on how quickly or slowly you walk, the amount of time it would take you changes.
What Are the Average Daily Steps for Men and Women?
More than anything, I would say that your occupation affects this greatly. If you work in a cubicle or if you work as a nurse, your step counts will likely be very different. However, with that said, men tend to walk more than women each day.
Men take around 5,300 steps a day, while women take about 4,900 daily steps.
Why are these numbers different?
There are a number of reasons to consider. It could be that men feel safer walking than women – meaning that they are more likely to walk to work or the store.
Conclusion
As you can see, you have everything to gain and nothing to lose (except weight) when you use a step counter or activity tracker to track your daily movements. Not only is walking 10,000 steps ais a great fitness goal, but it also benefits your mental health.
Now that you know how many miles is 10,000 steps, you can begin to check and measure the routes in your neighborhood. Find a path that makes you happy, one that might allow you to socialize, a beautiful walkway, or any route that you will look forward to exploring each day.
Most Read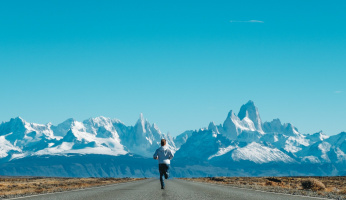 Subscribe to our Newsletter