Best Shoes for Supination (Underpronation Shoes) Reviewed & Rated
last updated:
Jan 29, 2020
Supination occurs when your feet roll to the outside during normal movement. Excess supination, or supination in general, can be an extreme drag for walking or running. Finding the perfect supination shoe to prevent any new or old conditions from worsening is very important. The best way to resolve some of these supination issues or at least hold them at bay is to purchase a pair of underpronation shoes that will assist in proper alignment and stability and that will correct the way your body moves.
In a Hurry? The test winner after 6 hrs of research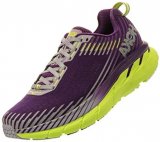 Hoka One One Clifton 5
Why is it better?
Engineered Mesh Upper
Full EVA Midsole
Hoka One One Cushioning
Flat-Waisted Geometry for Stability
Abrasion-Resistant Outsole
In a
Hurry? Editors choice: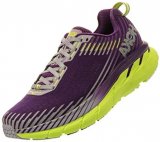 Test Winner: Hoka One One Clifton 5

5
Researched Sources
11,774
Reviews Considered
6
Hours Researching
10
Products Evaluated
Protection
Support
Fit
Heel
Comfort
By Default
Best Underpronation Shoes Reviewed
Criteria Used for Evaluation


Protection
With shoes for supination or under-pronation, there are many key factors that are in play. The very first criterion that is emphasized in shoes that deal with feet pain is the type of shoe. Although many varieties of shoes claim they have comfort, choosing the best shoe with the right features is imperative in choosing your shoes for Supination.
The first important factor that plays in mind is what type of supination or pronation you have. It is important to understand the different types of pronation and how they may affect your running. There are three main types of runners: the over-pronator, the neutral-pronator, and the under-pronator.
Over-pronation occurs when the weight that transfers from your heel to your toe when walking or running travels inwards, spreading naturally. This is normal, as your foot rolls healthily this way preventing injury, but some people feel that they are pronating too much. For the over-pronator, footwear that emphasizes medial support using a dual density mid-sole or footbridges can solve this issue. Generally, there isn't a great need for cushion in the over-pronation shoe.
Neutral-pronation occurs when someone doesn't pronate viably. They are able to shift their weight inwards, but not enough to relieve the stress from their outer foot. Neutral-pronation shoes have metal backings and are highly involved in mid-sole packing to relieve stress. Generally, footwear for neutral-pronators combine cushion with support features in their design.
Under-pronation is what we all know as supination. This occurs when the wearer fails to pronate at all and rolls the weight to the outside foot. This leads to problems involving Plantar-fasciitis, ankle sprains, and shin splints. Cushion footwear that emphasizes shock dispersion is the main priority for supination. Many shoe companies that centralize in supination shoes add more material and cushion to their shoes, such as gel, hydro, etc. These shoes are generally known as movement control shoes and have a low to moderate arch with tons of cushion. They utilize additional padding in the medial sector to help with pronation and usually have a flatter and larger outsole.
Which type are you? If you haven't figured out already, there is a simple test to determine which type of pronator you are. This test takes 5 minutes and requires paper and some water.
First, lay out the paper. Get the bottom of your foot wet by stepping into some water from a bowl or bathtub. Then, step onto the paper, holding for a minute before stepping off. See how your footprint is shaped. By looking at the shape of your foot, you can determine where the weight is centralized and tell your strike, which is the form of step you have. If much of the sole of your foot is visible, you are an over-pronator. If little of your sole is visible, you are a supinator. If it looks balanced, you are a neutral pronator and have an efficient step.
Knowing the difference between the shape of the foot is also essential. Over-pronators generally have a very flat foot, while supinators have a high-arched foot. Either one adds stress to areas that the foot that may cause injury.
Orthotics can be inserted into the shoe to help greatly with pronation. For supinators, a device called the cavovarus is a wedge that raises the heel to centralize the weight onto the device rather than onto the outsides of the foot. The cavovarus is one of many ideal orthotic inserts for supination.


Support
Like the concept of orthotics, there are many features in supination shoes that should be essential when buying. The first is arch support.
Arch support is the best feature that solves supination. A shoe with cushioned arch support can stabilize your foot and fill the curved part of your foot that suffers from supination. It is generally better to find shoes with higher arch support to support supination, although it is a better idea to ask an orthopedic for proper inserts, as the wrong arch support can lead to worsening the condition.
Flexibility is also an important aspect of running shoes for supinators. A flexible shoe will help you maximize inward movement in the foot and promote a natural strike. The best advice is to find soft midsole shoes and avoid any dual density midsole shoes.


Fit
Like any other shoes, your running supination shoes should fit perfectly to avoid any pressure points and pain. Here are some basic key factors to remember when fitting your shoe.
The first factor is the heel. The heel should always snug, but not tight in running shoes. You should still be able to slide your foot out. There should be some heel movement, but not an excess amount, and it shouldn't feel tight to the point of being uncomfortable.
The shoe's upper should also feel secure around the instep. This prevents hotspots and pressure points from forming under the laces. Your foot should also be able to move side to side in the shoe just barely without crossing the edge of the insole.
There should be thumb's length between your toe and the front of your shoe. The best way to test this is to kick a wall. If your toe comes into contact with the end of the toe box, it is likely to also happen while running and this could result in severe toe pain. Always leave a good amount of room between the toe and the tip of the shoe.
The biggest mistake in buying running shoes is buying shoes that are all too small. Excessively tight-fitting shoes are the major disaster that causes blisters, black toenails, and ankle injuries. If in doubt, always go half a size up as you can fill the remaining gap with special running socks or inserts. Sock thickness can greatly influence the size and feel of a shoe. Make sure you know which socks you will be wearing—thick or thin—before buying your running shoe.
Breaking in a running shoe is essentially different as they are the most flexible types of shoes. The feel of a running shoe can change drastically from when you first wear them to a week after. That's why the term "breaking in" has become so popular and revolved around running shoes. Make sure to wait a few days before making a decision on your new shoes, as they could require a longer type than other shoes. After a few days, however, if they still feel uncomfortable, you should definitely consider returning them for a better pair.


Heel
Heel support is also important. A great insert that can be put under the heel can be essential in preventing supination pain. Heel support prevents your foot from rolling from one side to the other, keeping the pressure even. This can prevent problems such as Plantar-Fasciitis where the plantar fascia is attached to the heel.
The medial post is a support device found exclusive to supination shoes. It is an insert that goes into the heel of the shoe to provide rearfoot control to limit motion. The medial post is a form of heel support and is popular among supination shoes.
A higher score on the heel metric means that you have found a product that will give better control the movement of the heel, providing for a proper walking cycle and preventing injury.


Comfort
Cushioning is also a big factor in underpronation shoes. Opposite to over-pronators, supination shoes require a ton of cushion to soften the strike, as this feature is concrete in ensuring that your feet feel comfortable and pain-free at all times. Suffering from underpronation makes comfort a great problem, so finding a shoe that provides excess cushion—while also maintaining breathability—can be essential to recovering from supination.
Contrary to what was previously said, we don't want too much cushioning, either, as breathability is at risk with an excess of cushioning. Shoes without breathability make the feet feel like they're suffocating and having shoes that are properly ventilated can prevent unneeded sweating and cramps in the foot. The main criteria for breathability is finding a shoe with ventilation and material that is breathable, such as gel or mesh.
A higher score on the comfort metric means that the product has a thicker midsole, great for cushioning; however, be aware that breathability of the shoe might suffer due to thick padding. This is a trade-off you have to be careful of!
Expert Interviews & Opinions
Most Important Criteria
(According to our experts opinion)
Experts Opinion
Editors Opinion
Users Opinion
By Default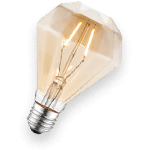 Pronation Test For Your Feet
As mentioned, the quickest test to determine what kind of pronator you are, is a simple 5 minute test. Wet the bottom of your feet, and step onto a piece of paper. The imprint left will show if you have high, normal, or flat arches, and where the pressure is placed on the foot (these areas will be wetter) when you step.
Cushion Is Key!
If you are a supinator, the best kinds of footwear are those that help control the motion of your gait, with supporting features built into the shoe to prevent your foot from rolling outward.
Cushion is also key, so that each step you take, your feet feel less impact, and less foot fatigue from keeping proper gait.
Other Factors to Consider


Bottom Line
After a long walk or jog in the park, you stop and have nothing but pain. Soon you learn that supination is your issue. Chances are, it has been affecting your life for some time and you are ready to make a change. With supination affecting millions all over the world, you are not alone. The list of shoes may be endless to help in correcting supination but what you need to know is some shoes may not work for you or some of the shoes do not offer what others can.
Here, there is a list of shoes that will help you with your supination issues. Pushing off or walking on the sides of your feet can cause a multitude of damages and there is a way to stop it today. While walking on the sides of your feet, you are absorbing all the impact right at the foot, causing pain. With a good set of shoes, you can avoid this all together. Changing your gait and getting a pair of shoes to help absorb shock can prevent a lot of the issues that most people with supination suffer. With the best list right here, a pain-free life is at the click of your fingertips. Why wait any longer? Fight supination!
Frequently Asked Questions
q:

What is pronation?

a:

Pronation is when the weight transfers from the heel to the toe, often unnaturally, causing overpronation or supination.
q:

How does pronation cause injury?

a:

Pronation can cause a series of injuries including Plantar Fasciitis because the weight is stressed on certain parts of muscles, tendons, and ligaments of the foot.
q:

What is supination?

a:

Supination is the underpronation of the foot, meaning most of the weight is left on the outside of the foot and does not rotate inward, causing stress on the outer areas of the foot.
q:

How do I correct under-pronation?

a:

Supination can be corrected by getting orthopedic inserts or by wearing correct shoes that will help the weight rollover
q:

How can I find out if I have under-pronation?

a:

Use the "wet-test" by placing your foot into water and then onto some paper. Judge the shape of your foot to see whether you are an overpronator (the whole sole can be seen) or an underpronator (only part of the sole can be seen).
q:

What are some important features of this type of footwear?

a:

The most important features are flexibility and arch-support with cushion in supination shoes.
q:

How do I choose the size?

a:

Like running shoes, you want your supination shoes to be tight but not to the point of hurting. You want a bit of heel room but if it is too loose then that can provoke injury. A bigger size is always better than a smaller size, as tight shoes can cause blisters and ankle injuries. If unsure, choose a half size up.