Best Sheepskin Insoles Reviewed For Softness
In a
Hurry? Editors choice: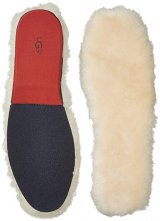 Test Winner: Ugg Sheepskin Insole

With the winter season just around the corner, we start thinking of ways
to keep warm
when we step outside. Perhaps our old winter boots are not as comfortable, or not as warmth-preserving as they once were. Perhaps their insoles got compressed over time and lost their fluffiness, the very essence of what made the boots comfortable in the first place.
Instead of investing in a brand new - potentially expensive - footwear, why not simply replace the insoles? With so many sheepskin inserts on the market today, you are presented with endless possibilities for restoring your old shoes, at only a fraction of the cost. With this guide, we will help you choose the best one for you. Let's dive in!
Standout Picks
Criteria Used for Evaluation
Insulation
The main purpose of this type of insert is to keep you warm. Sheepskin, lambskin, lambswool, or however you want to call it, works wonders in freezing temperatures. It is no surprise that ancient civilizations inhabiting the coldest, most remote areas of the world relied on wool, among other materials, to keep them nice and cozy even while surrounded by snow and ice.

The reason for this is that wool is an amazing insulator. It has the ability to preserve warmth in the winter, keeping you toasty in your wool jacket or wool socks, but it works the opposite way as well. Don't scoff at the notion of wool sneakers or wool-lined footwear for summer - this material also keeps you cool and dry when the weather turns hot. Wool footwear (and apparel) basically functions the same way the thermos you take to work or school does.

Another neat feature that wool has, in connection to its insulating properties, is that it draws the moisture away from your feet. It is exceptionally moisture-wicking, and it can trap from 30 - 60% of its own weight in moisture. This means that even if your feet get too hot inside the shoe, they will not sweat or develop any bad odors as a result.

With all of this being said, we ranked the designs in our list according to their insulating properties first and foremost. This is largely proportional to the thickness of the wool part of the insert. The thicker it is - the more likely it will be that you won't feel even a twinge of frost on your January walk through town.

Of course, given that the insert covers only one part of your foot - the sole - your overall experience will also depend on the construction of the shoe itself. If it is a solid winter boot that is already well-insulated from all sides, then you have nothing to worry about. However, if you slide your wool inserts into a perforated slipper (say a Crocs Clog), then its insulating abilities won't be as efficient. (Though you will still be warmer than if you were wearing the shoe without the insert.)
Materials
During our research, we have encountered a number of different materials used in the construction of these inserts. While the top part is mostly unchanged - consisting of lambswool or lambskin - the bottom layer varies from one item to the next, and here we will examine them all.

Let's start with the top part first.

Lambswool: In the Insulation section we talked about the benefits of using lambswool as an insulator. Here, we will add a few more properties that this versatile material has. Firstly, it is resistant to flame and static electricity. If you were worried about occasionally getting zapped by your own insert, don't be.
Secondly, the medical profession considers lambswool to be hypoallergenic, meaning that it causes fewer allergic reactions than most other animal hides or products.
And finally, speaking of medicine, special tests at the Royal Melbourne Hospital and the CSIRO Textile and Fibre Technology Leather Research Centre proved that lambswool can help in the treatment and prevention of pressure ulcers. This is why many consumers who suffer from plantar fasciitis find relief when they use lambswool insoles.
Next, we will analyze all of the materials which can be used for the bottom layer of the insert.

Leather: In the case of the Alaska Leather Super Thick and the Ailaka Premium Thick, the bottom of the insert is made from genuine leather. This is a great choice for several reasons. Leather is a breathable material, adding to the overall ventilation properties of the design; it is also durable, and above all - malleable. Leather has the ability to change shape over time, molding to the contours of your foot and providing you with personalized comfort. Without any extra gadgets or shapes, the leather bottom in itself is enough to make you feel super comfortable in a short amount of time.
EVA: EVA, or ethylene vinyl acetate, is a type of foam which is most often used in the construction of running and high-impact sports sneakers. We see inserts which contain EVA in the case of the Abusa Premium Thick and the FootMaster Shearling Insert.
EVA is a shock-absorbing material. It disperses the impact of your heel strike, redirecting it from your joints through the insert instead. This way, you avoid the compound damage to your ankles, knees, and hips, and also get energy return for covering longer distances.
Two of the items on our list, the Ugg inserts, have a dual-density foam as their bottom layer. Dual-density actually means that two types of EVA are used - one high density, and one low, each with its own set of qualities. The high-density EVA disperses the force of the impact and the low-density EVA absorbs it, effectively eliminating its negative effects on the foot and the leg.
Fabric: Fabric is a lightweight, breathable material. It is used as a bottom layer of the Warmie Super Thick Premium insert, and it helps by making the insert light and extremely flexible.
However, fabric is not always the best choice when it comes to shoe inserts. It is not as durable as leather or EVA, and it thins out or gets frayed easily. Moreover, fabric tends to slide around inside the shoe, which no one really wants to experience.
As a last note, we have to mention the Abusa Premium Thick again, because this item contains latex. While there isn't anything inherently wrong with this material, if you are allergic to it, definitely approach this insert with caution.
Support
Walking on flat footbeds, with minimal cushioning and support is not a problem for short distances. Long-term, regardless of our gender, age, and physical fitness, we all need a little more support. Our feet like to be gently cradled and pampered, and good contouring or cushioning that is just the right amount of soft and firm can go a long way.

While these lambswool inserts are not necessarily built for providing support, there are a few which still have this ability. They not only keep your feet warm and cozy, but they also reduce foot fatigue, correct imbalances in gait such as overpronation or supination, and overall greatly improve your walking experience.

At the top of our list, when it comes to support, is the Superfeet Merino Grey. This isn't surprising, given the advanced technology it comes with. We're met with phrases such as a stabilizer cap, a deep heel cup, and shock absorbing materials. All of these ensure that you have a padded, smooth ride and that you can stay on your feet for as long as possible.

Next in line are the Abusa Premium Thick and the Ugg Sheepskin Insole, which both come with their own versions of support. Their backs are specially molded or constructed out of specific materials to keep your arches supported, to provide impact absorption, and to make your feet feel safe and cushioned.

Of course, you are not required to choose a lambswool insert which has a built-in support structure. These are often more expensive, and if you have footwear which has support on its own - such as a molded, cushioned footbed or some other type of padding - then you don't have to worry about this feature too much.

However, if you feel like you would like to strike two birds with one stone, then getting an insert which has both a fluffy, insulating surface and a contoured, supportive underlayer is a very efficient option. That way, you can enjoy both the warmth and the cushioned comfort that your footwear may just be low on.
Compression
Once you purchase your insert, and you confirm that it is the right material, the right thickness, that it fits both your footwear and your feet, that it provides good support and that you can wear it for as long as you want - one more thing to consider is its durability. Of course, nothing lasts forever, and inserts themselves are not the most long-lasting of products, but a good factor to take into account is the compression level.

While footwear can get scuffed, can fall apart at the seams, can have an outsole which gets worn out quickly - inserts, especially thick, fluffy ones, can get compressed.

What we mean by this is that these inserts get squished during regular use, and over time their capability of springing back up to their original form diminishes. They are no longer as thick as they used to be, they may not provide good insulation or comfort anymore, and generally, they lose their purpose.

Once an insert gets compressed so much that it's not useful to you, there is no other option but to throw it away and treat yourself to a new one.

Unfortunately, there is no predictable pattern or a solid guideline that we can offer to make your choice easier. It stands to reason that thicker inserts - those such as the Abusa Premium Thick, and the Footmaster Shearling Insert - get compressed more quickly than those which are thinner, like the Superfeet Merino Grey and the Shoeslulu Magic Absorbent. However, this is not always the case.

When it comes to the Ugg Sheepskin Insole and the Alaska Leather Super Thick, for example, even though these inserts are every bit as fluffy and thick as the ones mentioned above, they suffer from minimal compression during use.

Your best options are: follow our list according to the products' compression ratings, as we took into account not only the thickness and material type of each item, but also their customer reviews and guarantees from their manufacturers, or - you could venture out and take a look on your own. Make sure to read about possible warranties the manufacturer might be providing, as well as accounts of other people who have used the product.

As we mentioned before - nothing lasts forever. Inserts are far less durable than footwear, and so it is reasonable to assume that a thick, fluffy product would lose its shape after several months of frequent use. It is nothing to worry about, as their usually low cost makes it easy to find a suitable replacement in the blink of an eye.
Adjustability
Ordinarily, you might not think there are many things you could adjust on an insert. This isn't a shoe - it doesn't have any laces or straps or buckles or bungee toggle systems. This is just a piece of fabric pressed together with another piece of fabric in the shape of a foot. What is there to adjust anyway?

But what happens when that fabric doesn't fit your shoe? What if it doesn't fit your foot? What if it is too long or too wide, or there is something about it that doesn't work for you?

Well, that's exactly when you want your inserts to be adjustable.

Taking a pair of scissors and cutting out the excess material is incredibly simple. You don't need any special tools or any special knowledge - just a couple of snips and you have one perfectly shaped insert for yourself!

A question arises, however: how will you know which inserts are adjustable and which are not?

Aside from instructions and guidelines which come with the inserts themselves, you could also take a look at how the top and the bottom part of it are joined - if they are sewn together, such as in the case of the Emu Australia Naturally Australian, for example, then it is not advisable to cut the insert, as you will also be cutting off the seams and thus separating the two layers.

However, if they are glued together, or combined by any other method which won't get undone with your tailoring, then you should be free to cut as much as you want!
Top 10 Picks
1

. Alaska Leather Super Thick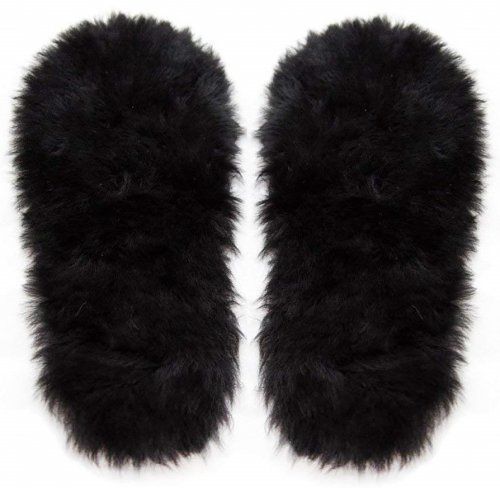 Alaska Leather is a company which actually produces sheepskin motorcycle seat covers. From scrap pieces which are too small to use for their original business, they produce these super thick, super fluffy and super warm inserts to meet all of your insulation needs when the winter sets in.
These Super Thick inserts from Alaska Leather are made from 100% Merino wool from Australia. They are the fluffiest of insoles you will ever try, and they come in black and charcoal colors, but you can contact the company if you wish to order a pair in a different color - they have outstanding customer service!

On the bottom side of the insert is a layer of genuine leather. This makes the Alaska Leather Super Thick one entirely natural product, which is both cozy and insulating, as well as slowly taking on the shape of your foot for tailored comfort. Not only that but if it happens that the size of the insert doesn't suit your footwear, you can always take a pair of scissors and effortlessly cut it down to the size you need! Easy as pie!

The best part about the Alaska Leather Super Thick is that you don't have to limit yourself only to winter footwear, or boots. You can just as easily slide this insert into your slipper, even your Birkenstocks for a fluffy, toasty ride! They are good at relieving pressure points even for those who suffer from plantar fasciitis, and we have yet to encounter a more gloriously furry inert than this one.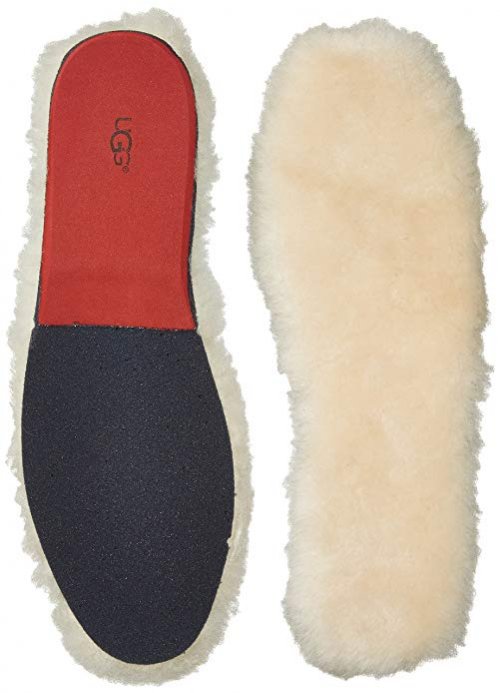 We are used to the world-famous, widely sought-after Ugg boots. They are absolutely everywhere, and thanks to their unparalleled comfort and snuggly goodness, they are the design everyone wants to have. However, if by any chance, you're not interested in getting yourself a pair of Uggs, you can recreate that same cozy feeling yourself, with a pair of Ugg Sheepskin Insoles!
Given that Ugg boots come with sheepskin lining, it isn't surprising that this insert is also abundant with this material. It is plush and gentle on the skin, and it delivers that Ugg comfort in any footwear type.

The bottom of the insert is made from dual-density foam. This kind of foam provides cushioning and support where you need it, but also shock absorption. Every time your foot strikes the ground, there is a force which travels up through your heel and into the leg. Over time, this force causes damage to your joints, and shock absorbing materials prevent this by evenly distributing the force throughout the insert instead.

On the bottom of this insert, there is also a Poron heel pod for even more impact absorption.

Coming from a well-known brand name, we honestly didn't expect any less from this Ugg insert. It is everything you need and more, complete with additional features like the foam background. The wool is acquired either from Europe, Australia or the United States, and there is nothing about this lovely product which doesn't guarantee quality.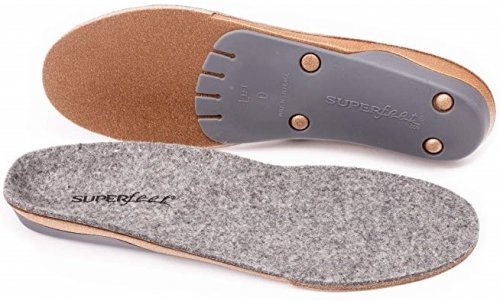 Superfeet is a company which started out in 1977, with the goal of delivering only the best inserts for all different kinds of feet and for all different kinds of sports activities. While being an athletic person and engaging in sports isn't a requirement to fully enjoy the Merino Grey insert, you will be pleased to know that this one fits into a wide range of footwear, from snow boots to casual and business shoes.
The Superfeet Merino Gray has a layer of felted merino wool on top, which keeps you warm in the winter and cool in the summer. It also has moisture-wicking abilities and helps with odor control.

However, what sets the Merino Gray apart from other items on this list is its biomechanical shape. This insert comes with a stabilizer cap which supports the rearfoot and adds stability, as well as a deep heel cup for even more support and natural shock absorption. The foam layer itself is made from a closed-cell material that delivers cushioning necessary for all-day wear.

The Superfeet Merino Grey is perfect for footwear with removable factory insoles and which is medium or high in volume. It doesn't only provide softness and warmth, but it also delivers exceptional support, stability and cushioning. Internal studies of the company have also revealed that this anatomically shaped insert helps with relieving feet, ankle and knee pain. An outstanding deal!

4

. Ailaka Full-Length Wool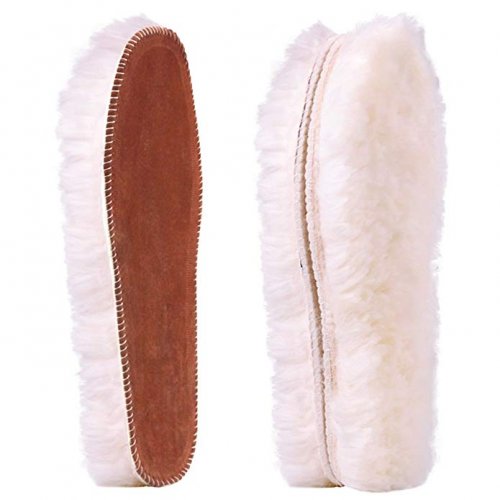 Unlike all other items on this list, the Ailaka Full-Length Wool insert comes with not one, not two, not even three - but four different layers in total! This unique construction ensures that you are dry, warm and cozy during hiking, running, skiing and any other type of activity. It is an insert meant to be worn all year round!
The bottom-most layer of the Full-Length Wool insert is made from pigskin. This means that the insert will be firmly adhered to the shoe, and won't ruck up or slide around inside it. The next layer is crafted from wood-based felt, which absorbs shock and provides additional cushioning. Thanks to this layer, the insert won't lose shape or become flattened over time.

The third layer is what landed this insert into our guide, and that is sheepskin. It provides fluffy comfort and temperature regulation, making sure that you are cool in the summer and warm in the winter. And finally, on the very top of this insert, we have another, purely wool layer. This top one ensures moisture-wicking, meaning that your feet are dry and sweat-free regardless of your activity levels.

The Ailaka Full-Length Wool is a fine insert, one which is constructed in detail, utilizing only the highest-grade materials. It is great for both indoor and outdoor activities, and it breathes life back into old footwear. If you're looking for something solid and reliable, there is no better choice than this one!

5

. Shoeslulu Magic Absorbent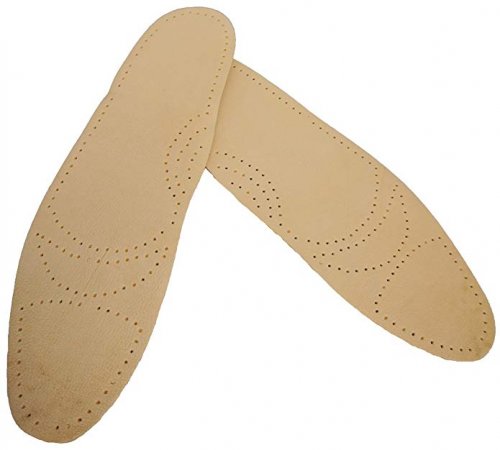 The word 'sheepskin' invokes images of fluffy, luscious materials that are as soft as a bunny rabbit to the touch. However, with the Shoeslulu Magic Absorbent, we have something a little different. This is an ultra-thin design, which is neither fluffy nor luscious. Rather, it is a thin layer of lambskin leather, though not any less functional than the rest of the items in this guide.
The Shoeslulu Magic Absorbent is handcrafted out of genuine leather, built on top of a semi-rigid support shell. This shell, in fact, is made from carbon, which prevents bad odors. Perforations in the leather also help increase breathability, meaning that your feet remain dry and cool throughout the wear.

The benefit of this insert is that it comes with slight padding to soften your stride and cushion the impact areas. There is also an arch cookie added to the design, which prevents strain and foot fatigue. The Shoeslulu Magic Absorbent comes in two versions - one ultra-thin, and one slightly thicker, with even more padding and support in it.

If you're not looking for something to take up too much space in your shoe, if all you really need is some semblance of relief during an entire day on your feet, then the Shoeslulu Magic Absorbent is the perfect solution. It is flexible yet firm, thin yet supportive, and it makes sure that your feet are nicely ventilated throughout the wear!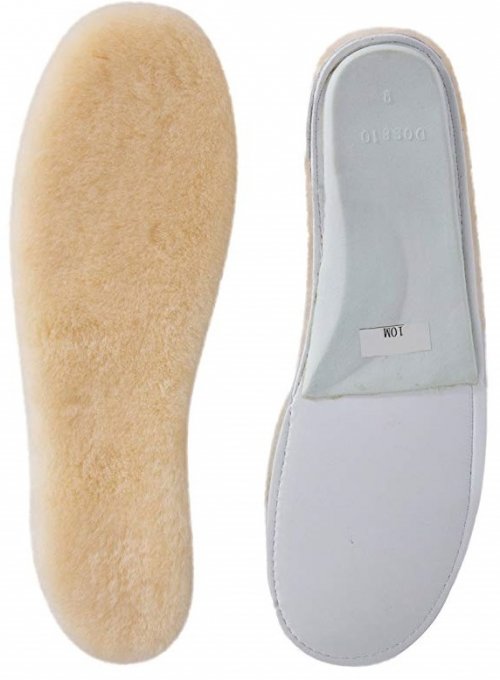 We've probably seen dozens of standard inserts - a thin foam layer with a thick layer of wool on top. The wool is usually cheap and artificial, the flocking comes apart and sticks to socks, the foam layer is nothing remarkable, and there is no support whatsoever. At first glance, the Abusa Premium Thick appears just like any one of those inserts we have encountered many times before. However, it is anything but.
The Abusa Premium Thick has 100% Australian lambswool as the top layer. It is a one-fur technology, meaning that it doesn't pull apart or ruin your socks. The wool layer is about 15mm thick, providing you with maximum insulation in the coldest of weathers.

Underneath the wool layer, there is an EVA foam backing which is both latex padded and has arch support built into it. This insert is ergonomically designed to provide support as you walk, to absorb shock and reduce the chance of foot fatigue. The EVA and latex layer is about 5mm thick, and the latex allows the insert to be perfectly positioned, without rucking up.

There is a reason the Abusa Premium Thick is the insert which tops all lists when it comes to sheepskin insoles. It is not only warmth-preserving and made of high-quality materials, but it is also supportive and provides more cushioning than most shoe footbeds do. You can put this one into your Wellies, snow boots, flat shoes, dress boots, you name it! There is no experience as fluffy and comfortable as with the Abusa Premium Thick.

7

. Emu Australia Naturally Australian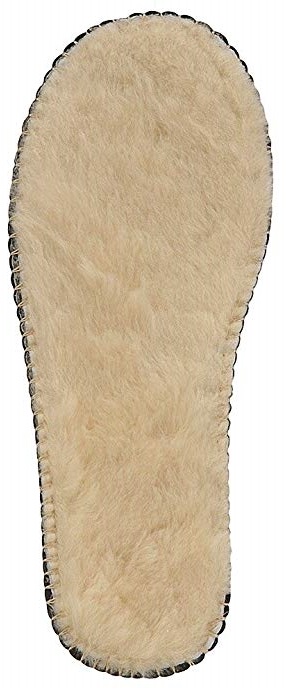 Emu Australia is a brand that believes in the power of Mother Nature. They are following the lead of this great natural inventor and striving to deliver styles which thrive in the elements. Their footwear includes boots and slippers made out of high-quality natural materials, and their attention to detail and love of genuine fabrics also extends to their production of inserts.
While the Naturally Australian insert best fits in Emu Australia designs, it can also be worn in other types of footwear without any problems. It comes with a lush woolly surface which will keep you comfy and warm at the same time. Wool also has amazing moisture-wicking properties, meaning that your feet will be spared from sweat dampness.

The bottom part of the Naturally Australian insert is made from leather, and that makes it not only breathable, durable and comfortable, but it also comes in a molded shape to provide arch support! Now you won't have to worry about possibly getting flat feet, or about the disbalance in your gait - the Emu Australia insert is here to deliver all the support that you need.

While this insert is not as fluffy as some of the others on our list, it is still made from genuine Australian wool. It will serve its purpose of providing warmth and comfort, and also that much-needed arch support as you take on another workday. What more could we possibly ask for?

8

. Ugg Accessories Insole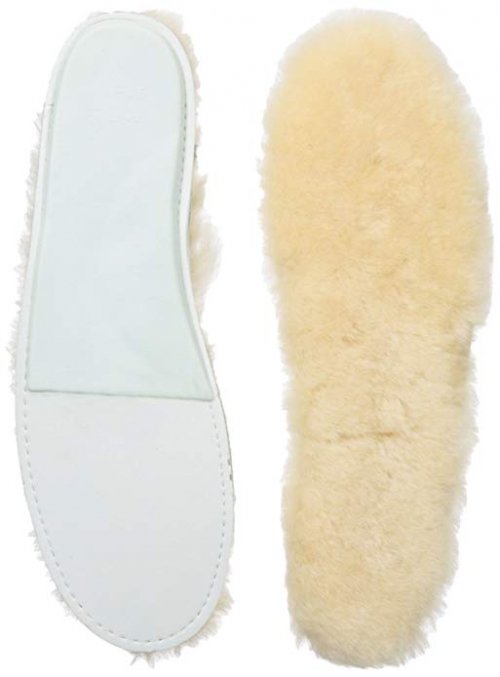 If you are a fan of Uggs, but your beloved boots have been well-worn over years of taking them everywhere with you, maybe it's time for a change. That change doesn't have to mean shelling out money for a new pair of boots. Sometimes, it can simply mean getting yourself new Ugg Accessories inserts, which you can put into your boot and have it feel as good as new!
Of course, you don't have to wear the Ugg Accessories Insole only with Uggs. You can just as easily slide this one into your other footwear, from slippers to sneakers and other types of boots. This insert is made out of genuine lambswool, 17mm thick. It is plush and comfortable, but also keeping all the moisture at bay and preventing your feet from sweating.

The bottom of this insole is a dual-density foam, similar to the other Ugg insert on our list. Dual-density foam is actually a type of foam that consists of both low density and high-density layers laminated together. The high-density side is in charge of dispersing the force of the blow, while the low-density side absorbs impact. While this insert may not have any supportive contours to it, it is definitely equipped well enough to help you stay on your feet for extended periods of time.

The Ugg Accessories Insole is one of the best selling options on the market. It is no wonder, since it goes well with both Uggs and other types of footwear, and is made from high-quality materials. The Ugg Accessories insert is everything you need to restore comfort and fluffiness to an old pair of shoes!

9

. Warmie Super Thick Premium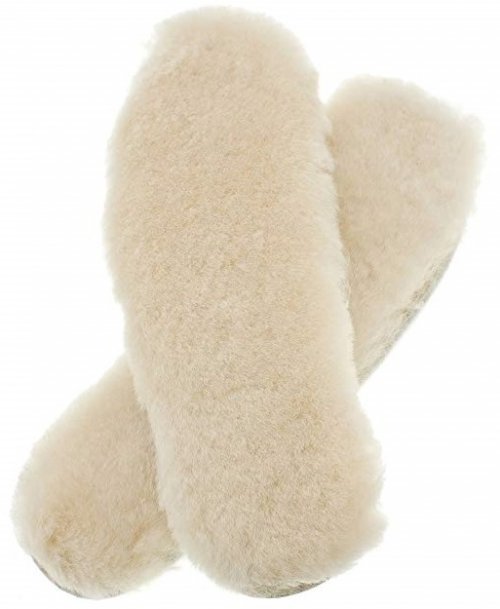 Warmie Super Thick Premium is what you go for when you don't need any fancy bells or whistles. Other inserts come with different shapes, add-ons, specially crafted fluff which can do this or that, but the Warmie Super Thick Premium is that reliable choice when you don't want to burden yourself with too many options and just need something simple and easy to increase the comfort level of your footwear.
The Warmie Super Thick Premium is made from Australian Sheepskin, 100%. It is thickly layered, approximately 0.25 inches, and it is perfect for your feet to sink into that fuzzy softness. The Sheepskin is adhered to a fabric bottom, which is extremely light and flexible and doesn't add any extra weight to your shoe.

This insert comes in all different shapes and sizes, for all types of footwear. It is perfect to replace worn inserts in slippers, boots, shoes, and Wellies, and to bring some life back into them. You will feel like you're wearing a brand new pair of shoes thanks to the help of these wonderfully minimalistic inserts!

While some other items on our list may come with special technologies - and prices to match - the Warmie Super Thick Premium is refreshingly straightforward and inexpensive. It will get the job done - keeping your feet toasty and comfortable in any type of footwear, which is what we all ever really need out of a pair of good wool inserts.

10

. FootMaster Shearling Insert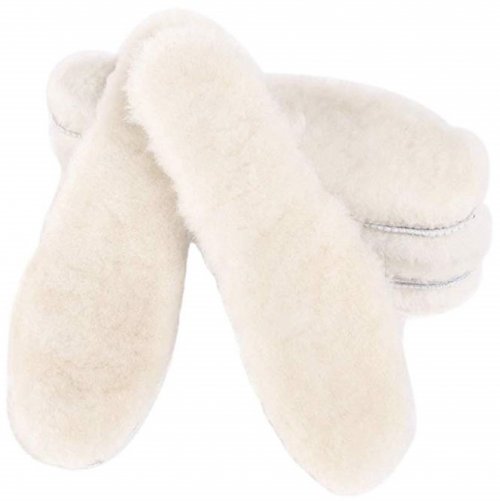 The FootMaster Shearling Insert is another product which is quite simple to use. You don't have to spend any extra time pondering over its advanced features, or whether or not that heel cup or that arch support will be in the right place to support your foot. This Shearling Insert comes with only the basic of components required to make a good insole, and we welcome the simplicity.
This insert has a lambswool layer. It serves as a great barrier between the foot and the freezing ground, but it also helps get rid of excess moisture and prevents the development of bad odors. The wool remains fluffy and resilient no matter how long you use it for, with minimal compression over time.

The bottom of the FootMaster Insert is made from EVA, a wonderfully shock-absorbing material. It provides cushioned comfort and eases strain off of your ankle, knee, and hip. The great thing about these inserts is that, even though they are made of wool, they can be used all year round, because wool can keep you cool and sweat-free in the summertime as well!

On top of everything, the FootMaster Shearling Insert is easy to maintain, as you can wash it in warm water with a wool-friendly soap. Don't forget to air dry afterward!

We love the unapologetic minimalism of this insole, the fact that it doesn't try too hard and yet still delivers everything it promises. Once you invest in this inexpensive insert, you won't ever want to look at another one again!

Subscribe to our Newsletter