Best Hats for Running Reviewed
In a Hurry? Editors choice: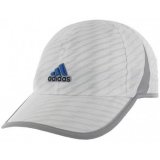 Test Winner: Adidas Adizero Cap

An avid runner needs the best accessories they can get. A running hat is almost as essential as
running shoes
. They will help you shield yourself from direct sunlight and the adverse effects of UV rays. Sunscreen might also help in similar situations, but these caps will do a better job. The hats will also help you remain focused on the task at hand, without sweat dripping down your face and impairing your vision.
The best running hats have several benefits and guarantee to help improve your performance on the track. The options in this review come highly recommended by fitness enthusiasts and professional athletes. They may look simple, but they will definitely have some significant impact on your training. Even though the market is flooded with a variety of caps, we have filtered through the chaff, to offer you the best there is.
Standout Picks
Top 10 Running Hats Reviewed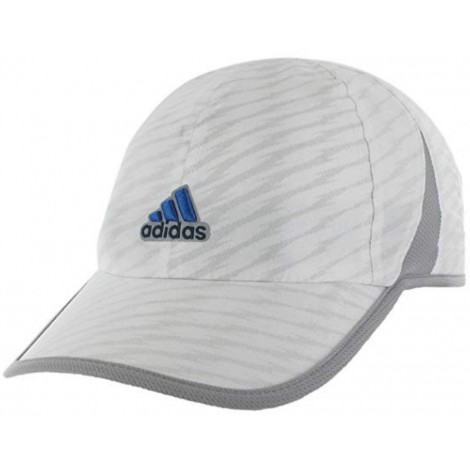 Adidas is one of the best, if not the best brand when it comes to sporting apparels. That is why it is not surprising to find that they have one of the highest rated products. The Adizero cap continues to meet runners' expectations and sets the bar higher for its counterparts. What separates it from other caps in the market is the fact that it is tailor-made for the athlete who wants to take their craft a notch higher.
It has a non-glare under visor, so there's no chance of interference by reflective light. The cap has a hook and loop Velcro feature. As such, it is effortless to adjust and offers a perfect fit. However, they come in only one size, which perfectly fits most adults. Unlike some brands, this model has both male and female versions.
For the men's version, you can choose one of the seven different color variations; black, core blue, night grey, shock lime, white, sharp grey, or clear onyx. For the female version, you have even more varieties with nine different color options. What also makes this a superb hat is the 3-D embroidered logo, which sits on the front like a crown. The design also stands out, and the colors are quite easy to match.
The fabric is 87% polyester and 13% spandex, which bring about the cap's top attributes. You can rest assured that it will shield you from ultraviolet rays. The material is so light that you might even forget you have the cap on you. It also has a sweatband lacing on the inside, to ensure that sweat is wicked away.
Cleaning this running hat will not frustrate you, regardless of how much sweat the band accumulates. All it needs is some hand washing, wringing, and letting it out to quick dry in the sun. Afterward, the cap will once again be in prime condition, ready for another run. The hat has breathable mesh for ventilation purposes, enhancing your comfort during hot temperatures.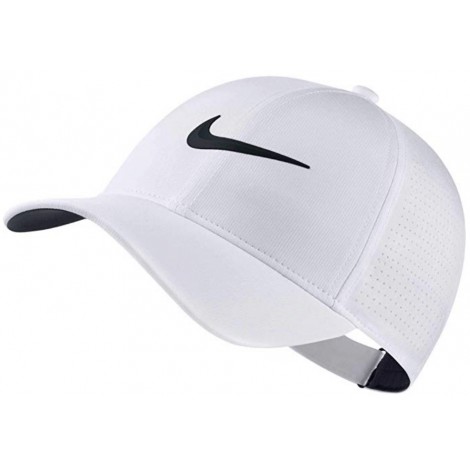 Nike is another big player in the sports apparel industry. Over the years, the brand has transcended expectations and has become a fashion icon as well. That is why their apparels are also excellent for other casual activities. You can even wear the AeroBill when hiking, and you still won't look out of place.
If you minimize your time outdoors when during hot seasons, Nike has the solution to your problems. The cap is well ventilated with AeroBill technology to keep cool all through. You can adjust it and experiment with it until you get a proper fit. It has a hook and loop closure system, which ensures that you are always comfortable. The fact that it also comprises of 97% polyester and some spandex also contributes to great fitting.
The reflective pull-tab design, with a Nike logo, makes it easy to lock: it has the same principle as a heel loop on a shoe. There are both female and male versions of this cap. Women with ponytails can slip their hair through the cap hole: if they have a Paula Radcliffe (female world record holder: London marathon) kind of look.
The unisex version has up to 26 different color combinations. You will have an easy time coordinating the caps with your existing wardrobe. All the different designs have the trademark 3-D Nike swoosh. They are versatile, making them wearable for social gatherings, school, and even for work.

3

. TrailHeads Race Day Performance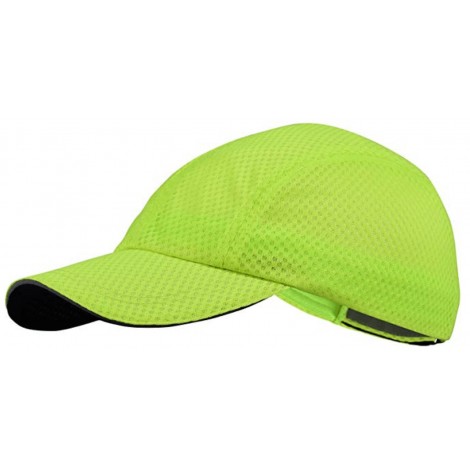 Coming in at only 2 ounces, is the TrailHeads Race Day Performance running hat. It is an excellent choice for people who don't like feeling weighed down when running. The dark underbill and multiple color choices, make it a hat worth investing in.
The running cap has a reflective strip around the bill for safety when training during darker hours. As mentioned earlier, the area under the visor is blackish. The features will help improve your visibility during the day to reduce reflection. If you are still feeling skeptic about it, then take advantage of the money back guarantee. You will have nothing to lose in case you dislike it. It is rare for apparel manufacturers to convey such confidence in their product. That is why you can put your mind at ease when making this purchase.
Both variations of these hats are available in seven different colors. The best part about them is that you can use them in diverse sporting activities, be it tennis, hiking, golf, fishing, and of course, running. Because of the lightweight polyester fabric in its construction, air moves freely, thus discouraging sweating.
Over the years, TrailHeads as a trademark has quickly risen in its ranks in the market. For a brand that started in 2002, it has done quite well for itself by surpassing many established older brands. The company has done so by responding to market needs, acting on them swiftly, and providing consistent quality. These hats are just an example of the many other quality products they have. The company also manufacturers neck warmers, gloves, and headbands.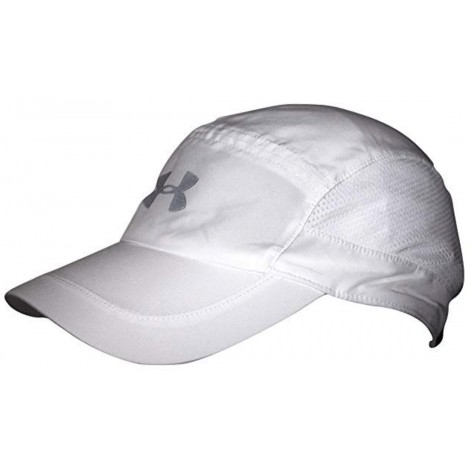 Super lightweight, sweat-wicking, breathable mesh, and fast drying qualities are precisely what you want in your women running hat. The Under Armour Fly Fast offers all of that, making it an ideal selection. There is more than what meets the eye when it comes to this cap. It has Anti-odor technology, which prevents bacteria from multiplying and causing havoc. Therefore, if you are also obsessed with hygiene, you are definitely going to get your money's worth with this purchase.
If you are not always confident about one size fits all models, you will love how it stretches all round to accommodate almost all types of heads. The elastane material on the insert stretches to comfortable levels. As a result, you won't feel as if it's too tight or shaky. It stays in place properly, and will not be knocked off when it gets windy. Users also have the option of adjusting the Velcro strap at the back of the cap.
Even though these cap models are for females, many men have been able to pull off wearing them: especially when it comes to the black options. Users like that its visor is more extended compared to those of other brands. The reflective UA logos on the front and back make it an excellent choice for working out in low light conditions.

5

. Outdoor Research Swift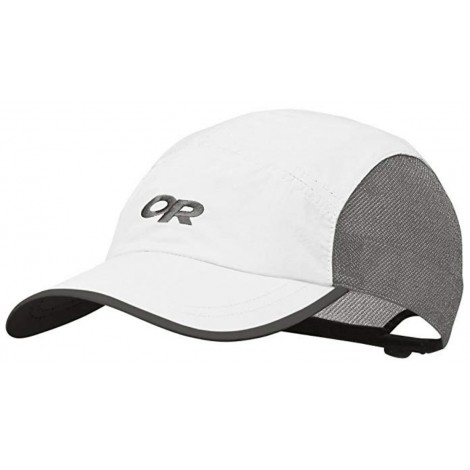 Outdoor Research hat for running is another purpose-driven company. The brand's products are highly revered and are always of the highest standards. Their significant association in outdoor activities assures buyers that they will get research-driven and well thought out products. The caps have a cleaver design, geared towards keeping your head cool.
It has a superb hook and loop strap, which also hides the ends well. The design complements people with smaller heads who often have to deal with loose and unsightly straps. This feature gives the illusion that the cap was made almost exclusively for you.
The mesh liner on the sides will keep you cool. However, it also makes the cap's design standout. The headbands on the sides also wick sweat without difficulty. However, the band is typically white, which makes dirt visible and the color also shows through the outer mesh. You can always machine wash it when you need to and return it will still restore to its default state. With over 24 color options available, you can readily find one that suits your preferences.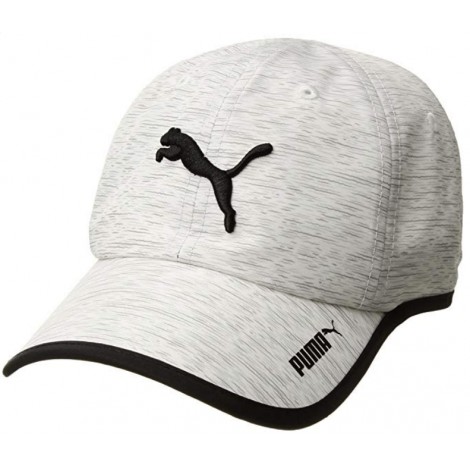 Puma running hat features as the third giant in this guide. Other than making some of the most iconic Puma running shoes, they have also ventured into making caps and other products for matching. The Puma logo on the Evercats is proudly visible on the front and back of the cap.
The brand's slogan is "Forever Faster," which is what you will be, without any sweaty or heat-related distractions. This model is not restricted to sports alone; people commonly use them in other activities as well. Even after years of use, the cap will hold its shape well. It will still look as appealing as it did when it was still new.
It comes in one-size fits all, and you can adjust its fitting with the Velcro straps. Thanks to the 95 % polyester, and 5 % spandex, it has suitable properties that will have you looking to purchase one more pair. One other exciting feature the cap has is that users can effortlessly bend its bill. You can position it how you feel like works best for you.

7

. Lululemon Dash & Splash II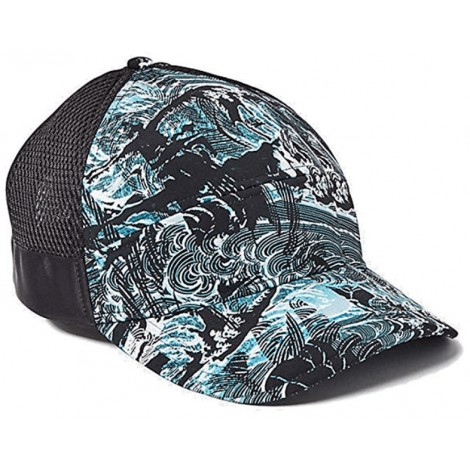 The Lululemon Dash & Splash II hat for running is an upgrade to the previous version. What makes this model stand out is that people to use them in water sports like surfing. Reason being, the caps have excellent moisture wicking capability. Therefore, you should consider purchasing it if you have been looking for a water-friendly alternative.
The combination of nylon and Lycra makes it easy to wash, breathe, and stretch comfortably. Additionally, it is quick drying, so you will not have to wait too long for it to dry up. The cap will work as an excellent shield during your day runs. The ample mesh fabric will enhance aeration to help cool you down.
It has an adjustable back closure that makes it fit most people since it's a one size fits all model. The Lululemon Dash & Splash II is a running hat for women. However, the 'eternal wave starlight' color variation is also popular with men.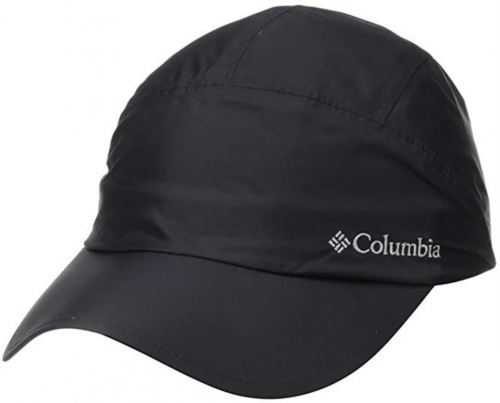 If you are looking for an all-weather kind of running hat, then this is the perfect model to help meet your needs. You can gladly add it to your running gear collection, as a piece that you can use no matter the season. The cap consists of 100 percent nylon shell, and an inner polyester mesh that makes it able to withstand drastic weather changes. Thanks to its design, you can confidently wear it whether it is sunny or it abruptly starts to rain.
The hat for runners is celebrated because it has a universal kind of fit. Its adjustability mechanism works perfectly, enabling it to fit different people. That is also what makes it an excellent gift option since you won't have to worry about the recipient's head size. Cleaning will be frustration-free since dirt and stains effortlessly come off in a single wash.
Buyers get to choose from three different colors of black, graphite, and pine green. The cap is unisex, and its colors are neutral. Their neutrality is also advantageous for antiglare benefits. With this kind of hat, you won't have to reschedule your runs or training session. You will be confident enough to keep going despite the weather uncertainty because of all its amazing capabilities.

9

. Fitdom Lightweight Sports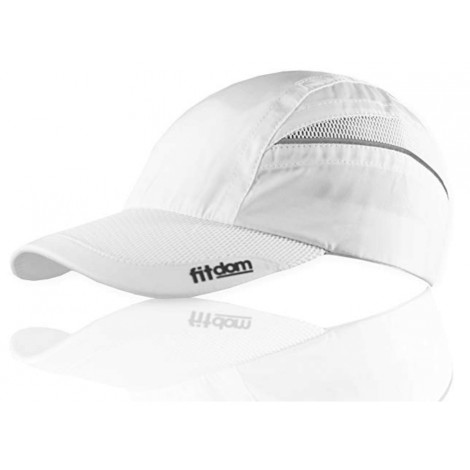 This Fitdom hat for runners has continuously proven that it has what it takes to be among the best. The running hat is extremely light in weight and has a streamlined design. Therefore, you won't feel a vertical or horizontal drag when running.
The cap's ventilation is on its sides to take maximum advantage of the wind direction, and forward motion. The positioning of its reflective strips is also commendable. You are most certainly going to be visible enough for motorists to see you. You can easily customize the fit, to make it stay in place as you run.
In case you find it lacking, you can always return it and get a full refund. The manufacturer is also responsive to the client's needs. They are ever ready to welcome their customers as part of their development community. The model has continuously challenged some of the best brands in this list. The brand focuses on originality. They do not mimic more prominent brands but build on their customers' feedbacks and points of view.



2XU offers another running hat that can bravely take on wet weather conditions. It comprises of 100% nylon material and will certainly come in handy in case it unpredictably starts raining. For ventilation purposes, the brand uses breathable panels on all four sides. The design works effectively and will always keep you cool.
The cap's attributes make it popular among athletes who want a waterproof and exceptionally ventilated alternative. Its lightweight nature makes it user-friendly since it will not interfere with your runs. You can also purchase it if you are looking for an option you can substitute with a versatile everyday hat.
The design and shape will hold up even after a long period of consistent usage. It is also one of the most durable caps on the guide. The best thing about it is that it also comes at an affordable price point. Being a relatively new brand, 2XU has made significant headway in the market by producing quality products time and again.

Subscribe to our Newsletter