Best Rainbow Sandals Reviewed
last updated:
May 08, 2020
Rainbow Sandals are a front-runner in the world of summertime footwear that started out as a one-man shop operating out of a garage in Laguna Beach. Back in 1972 Jay "Sparky" Longley had a vision of there world's best sandal and set out to make his dream a reality. Each pair of Rainbow Sandals is crafted by hand using the highest quality materials and careful detailing. These shoes are super-strong and made with the use of individual densities of sponge rubber which makes them so comfortable. Longley utilizes a nylon webbing to prevent stretching and a box 'X' stitch to hold the toe piece securely in its place and has even created his eco-friendly glue to keep the parts firmly together. Through careful research, we've narrowed down the styles available and selected the best Rainbow Sandals based on several factors including comfort, construction, and style.
In a Hurry? The test winner after 10 hrs of research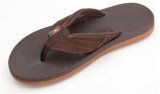 East Cape
Why is it better?
Premium Nubuck Upper
Triple Glued
Single Layer With Arch Support
Slip Resistant Outsole
Double Stitched
In a
Hurry? Editors choice: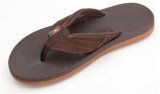 Test Winner: East Cape

11
Researched Sources
1340
Reviews Considered
10
Hours Researching
16
Products Evaluated
Durability
Materials
Shock Absorption
Style
Support
By Default
Top 10 Rainbow Sandals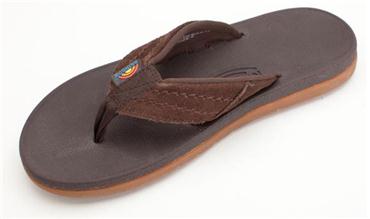 Premium Nubuck Upper
Triple Glued
Single Layer With Arch Support
Slip Resistant Outsole
Double Stitched
Beware of Counterfeit Items
The East Cape sandals are a crowd favorite. You can pair them with jeans, shorts, a skirt or a dress, this is a pair you can wear almost anywhere! With a molded rubber sole and a neoprene-line strap, it's the perfect casual flip flop.
The leather used in this model is the same high-quality nubuck you'd get in the Premier flip-flop. It'll easily mold to your foot, and will be your go-to choice for those summer nights. In addition to the single-layer sole with arch support, you'll also benefit from a non-slip outsole that won't let you lose your footing on wet surfaces including tile, hardwood or your boat. Now that's what we call a great feature!
With a price that's lower than what you'd pay for a pair of similar quality sandals on our list, the East Cape is a great investment for those looking for a dressed up-or-down flip flop. Comfy and practical, these will definitely become your favorite shoes.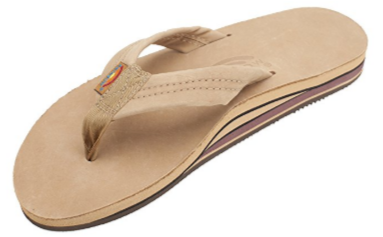 Original Rainbow Logo
Double Layer Support
Nylon Toe Piece
Premium Leather
These are made from premium leather with a double-layered midsole for additional arch support. They are double stitched for solid construction and offer a slip-resistant outsole while proudly displaying the Original Rainbow woven label.
These comfortable sandals come with a double layer midsole for added arch support and feature double stitching that makes for durable wear. The top sole is made from premium nubuck leather, and the nylon toe piece is well-secured using a box X stitch.
The Double Layer includes the Original Rainbow woven label along the strap and is available in six color variations: dark brown, eXpresso, grey, premier black, sand, and Sierra Brown. Rainbow Sandals offer tremendous value for their price and are reasonable enough to buy more than one pair of. The Double Layer offers solid arch support and a stylish, laid-back design that is perfect for fun in the sun and more.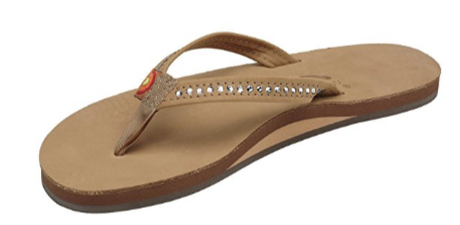 Swarovski Crystal Accents
Arch Support
Leather Upper
Non-Slip Outsole
The Crystal Collection of this brand are similar to the single-layered leather design but includes a narrow strap with embedded Swarovski Crystals. They are made using the same stable structure as the most popular designs and include the signature non-slip Rainbow outsole so you can walk with a sure foot on any terrain.
The Crystal Collection has the same construction as the single layer leather styles including box X stitching and bonded nylon thread. They offer a narrow leather strap and an upper made from premier leather, along with with the signature Rainbow non-slip outsole and triple glued layers.
These sandals are highly rated thanks to their gorgeous embedded Swarovski Crystal elements along the strap. They are available in six colors: dark brown, eXpresso, pink grey, premier black, Sierra brown, and wedding white. While these cost a bit more than other styles, but that's expected when you incorporate Swarovski Crystal elements. These are a very chic and stylish sandal that's elegant enough for formal occasions and tough enough for fun in the sun.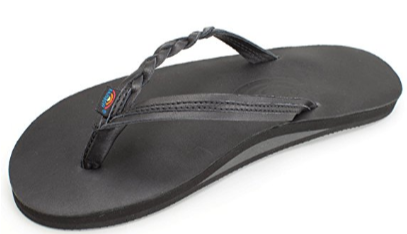 V-style To Piece
Non-slip Outsole
Arch Support
Color Choices
Braided Strap
The Flirty Braidy features a classic finished leather and single-layer arch support. These stylish shoes are a hit with women everywhere and offer a super-cute alternative to the usual styles. The Flirty Braidy boasts a narrow strap and asymmetrical design for a classy vibe that's still laid-back enough for casual summer wear and is available in three colors: classic tan, classic mocha, and classic black
The Flirty Braidy has single layer arch support and is made using double-stitched and bonded nylon thread and has a securely wrapped leather toe piece. They feature the traditional non-slip Rainbow outsole and have an upper made from finished leather.
These cute sandals offer a change of pace from the usual Rainbow looks and are a welcomed breath of fresh air. They have a braided outer strap with stitched trim on the inside and display both an embossed Rainbow logo and the Original Rainbow woven label. The upper part is made of high-quality nubuck leather and has a polished finish for a smooth and clean appearance. The toe piece offers its newly designed V-style construction and comes covered with soft leather. The Flirty Braidy is in-line with the price point for these shoes and is available for a relatively low-cost. They bring a new style to the table and provide a welcomed change to the traditional designs seen with the Rainbow line.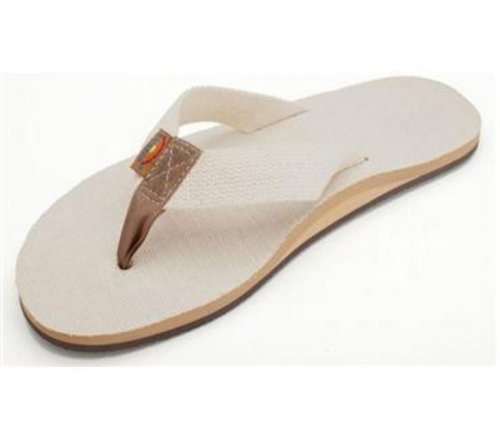 Hemp Upper
Non-Slip Outsole
Triple Glued
Good Arch Support
Not as Durable as Leather
A perfect model of non-slip flip-flops with excellent arch support, the Single Layer Hemp sandals are perfect for those looking for comfort without using leather.
While leather can be a great material, not everyone wants to use it. If you're looking for an alternative product, look at the Single Layer Hemp sandals. Because they're made from hemp, they're vegan-friendly while also being durable and comfortable. Although not the cheapest model you can find by the brand, it's on the less expensive side so you won't have any qualms when buying these hemp sandals.
The soles of these shoes are also non-slip so you can wear them in situations that might be wet or slippery like on boats or out walking when it rains. The added arch support will comfort your feet to ensure they remain healthy and happy.




Premium Nubuck Construction
Arch Support Wedge
Rubber Outsole
Triple Glued
Lifetime Warranty
Runs Narrow
Unsuitable for Very High Arches
One of the best pairs of flip-flops one can invest in, the Premier sandal is a great way to combine the casual look of summer sandals with the quality and comfort that you can only get from a genuine leather product. Continuing in the tradition of quality craftsmanship, this is definitely a pair you'll want to wear all the time.
With only the highest quality of nubuck leather used in the upper and footbed, this sandal will shape to your feet, gaining a unique patina with wear, and maintaining a good level of breathability even on hot summer days. Between the leather footbed and rubber outsole is an arch wedge that will, with wear, mold to your personal needs in terms of support, ensuring that your feet are properly aligned throughout the day.
If you're after something simple and easy to wear on a hot summer day, this is definitely a great choice. Opt for one of the many color options to show off your style, or go with the classic brown for an earthy feel.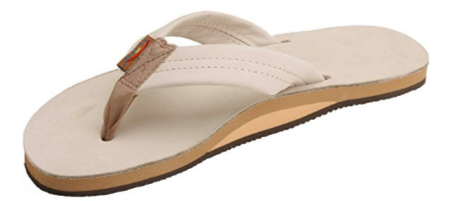 Premium Leather
Double Stitched
Nylon Toe Piece
Non-slip Sole
These trendy sandals are made from premium nubuck leather and feature single layer arch support. They offer a double stitched design for durable and long-lasting wear and a nylon toe piece that's made from bonded nylon thread and secured with box X construction. These triple glued slip-on sandals have a non-slip Rainbow bottom and stylish, trendy design.
Crafted from Premier nubuck leather these sandals feature a single layer of arch support and double stitching to ensure long-lasting shoe. They are complete with a nylon toe piece made from bonded nylon thread and secured with box X construction. Each piece is triple glued for the most durable and long-wearing manufacturing. These sandals are super stylish and include an embossed Rainbow logo and original Rainbow woven label. They are available in seven colors: dark brown, eXpresso, grey, pink grey, premier black, sand, and Sierra Brown.
As with all from this brand, the single-layer premium leather is a budget-friendly and functional shoe that's well made and includes a non-slip rainbow bottom for added security and safety. These modern and trendy sandals would be the envy of all your friends and are perfect for summertime living.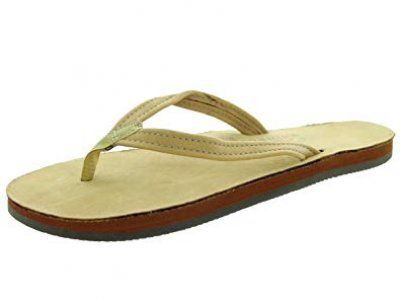 Narrow Straps
Single Support
Cushioned Footbed
Soft Foot Feel
Run Narrow
Leather Quality
When it comes to sandals, people tend to either appreciate thong sandals that have narrow, or wider straps to them. The Narrow keeps in mind those who favor a slimmer look and feel when it comes to the straps of the sandal. Perhaps your feet tan easily and you don't want wider straps creating huge tan lines. Or, like many, having a narrow strap is simply comfortable, classy, and simple, making your flip flop easy to wear anywhere down the beach. Whatever your reason, this one is worth a look!
Keeping in line with the brand, the Narrow comes with a single layer of cushioned support and comfort. The midsole consists of closed memory foam, making each of your steps light, padded, and cloud-like in feel. Straps and footbed have a great foot feel, being made from Nubuck leather of quality grade. Step out in soft style with either sand or sierra brown color options to your next summer event.
One of the things that the Rainbow brand is known for is their comfortable stitching and quality construction of thong-style sandals, so you know any pair will hold up for the long haul. The thong toe is bonded nylon in material, with an X stitch for security and durability. Narrower straps run along either side, soft and comfortable against the skin, and suitable for all-day wear without irritation. Slightly more expensive when compared to other thong-style sandals, you pay a slight premium for the quality construction Rainbow Sandals is known for, but also a comfortable and durable design. If you're a fan of the brand, it's a sure purchase, and if you're just looking for a pair to try out, they'll be well worth the investment and longevity!
9

. Double Layer Narrow Strap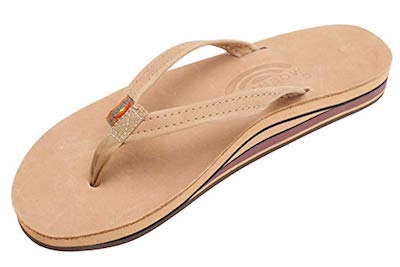 Double Layer With Arch Support
Nubuck Upper
Nubuck Footbed
Non-Slip Outsole
Unsuitable for Wear Near Water
Difficult Sizing
If you like your sandals to be chunky on the bottom but slim and sophisticated on top, then definitely go with the Double Layer Narrow Strap that perfectly combines comfort, cushioning and support with a minimalist upper. It's more feminine than the brand's other models and provides a bit of a heel for some added height.
The main thing that's achieved by adding an additional layer of midsole between the heel and toe is increased shock absorption to make your long days more comfortable and less taxing on your feet. Choose this shoe if you're someone who loves long walks, or if you need a travel shoe.
Flip flops, especially those with visible arch support interests aren't always considered feminine, but this model does well at providing you with a good combination of support and looks. The narrow straps will look delicate, regardless of which color option you go with. With a cost that's slightly more expensive than the average Rainbow sandal, this is a good choice for those who are looking for something a bit more substantial than a single layer of rubber.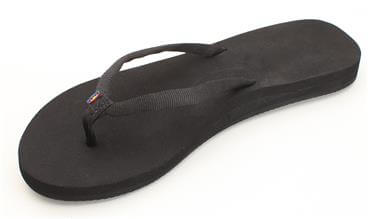 Triple Glued
Nylon Upper
Triple Foam
Arch Support
The Low Cloud soft top has been made with the comfort of any other product but has a lower profile, such as your standard flip flop. This product is the lowest version of the cloud series and comes with a cushioned sole. Most people rage about the Low Cloud because of its extreme comfort and standard style.
The most popular part of this product is the sole and that is what gets everyone raging. Even though this shoe is considered a low profile option, the cushioned comfort of the sole makes it as popular as it is today. With the ability to melt into the foam sole, this sole also provides a non-slip grip.
Can you believe that a flip flop can offer arch support? Well, it can! Take the Low Cloud for a test ride as you reap the benefits of comfort and style. The arch support is built into this sandal, making it easier to walk and pain-free. The arch support is designed with a triple layer foam that is three times glued. So not only do you have supreme comfort, but you also have stability and quality. This shoe won't be falling apart, any time soon!
The upper portion of this product is secured with the strap sewn. The strap upper is triple banded and made from nylon material, preventing it from tears. The nylon material is also breathable and that prevents sweating and blisters where the strap lays on the top of your foot! Overall, this sandal is made for comfort.
Criteria Used for Evaluation


Durability
All Rainbow Sandals are made to last thanks to specific design features which enhance their longevity, these include:
Bonded Nylon Thread
Nylon Toe Piece
Premium Leather
Triple Glued
All stitching consists of a double-bonded nylon thread which is more durable for use outdoors and can withstand hot, humid conditions. Rainbow Sandals are constructed using two leather straps which join to a nylon toe piece that features a box X parachute stitch. Every side of the shoe is triple glued to ensure that they don't come apart even with extensive wear and tear.
Box X Stitching/V-style 
Box X Stitching is a stitched box that has an 'X' sewn through the middle of it. This type of stitching is extremely resilient and provides superior stability and strength, and when properly sewn it adds a fancy looking pattern. Box X stitches are used in the industrial and manufacturing industries to hold extreme loads and are used in the making of a parachute harness.
The V-style toe strap sees two separate straps join together at the front to form the toe piece. The single straps are overlapped at the joined part and create a unison doubled-up toe piece that's secure and solid in design.


Materials
Rainbow Sandals are available in different materials, including leather, rubber, and natural hemp. Each style has its benefits, and each differs from the others. See below for a description of each material.
Leather: Leather styles are the most popular choice of Rainbows and are available in either Premier or Classic variations. Premier options are made from top-grade nubuck leather while Classic styles are made from a lesser, while still high-quality, leather. The leather is a breathable and comfortable wearing material that wicks moisture away from the skin for a fresh and dry feeling. Though leather offers many benefits, it also has its drawbacks including the limited ability to wear on wet terrain or for use while participating in water-related activities.
Rubber: Rainbow Sandals made from rubber have a rubber sole which is water-resistant and non-slip, along with an upper strap made of nylon, polyester, canvas, or suede. They're available for men and women in a double or single layer and differ mostly because of the strap material.
Hemp: Hemp styles are made using the same construction as the leather styles but are made from 100% natural hemp fibers. Hemp sandals are made with both a single and double layer of arch support and are available for men, women, and children. Hemp is better suited to wear on wet surfaces than leather and does not lose their shape or texture if they become wet. Hemp, however, tends to lose its coloring over time which can be prevented through proper preventative care and cleaning.


Shock Absorption
Something very important to look for in footwear you plan on wearing for long periods, and that all of Rainbow's products do exceptionally well is cushioning. Crucial in terms of protecting your feet, joints, muscles, and back from the impact of walking, shock absorption is the thing that most footwear manufacturers put a lot of research into.
While some athletic companies develop new techs such as gel, memory foam, wave plates, and other innovative solutions, there are those, like Rainbow, who are aware of how well traditional materials can do.
Most of their models feature a midsole that's made with foamy rubber material, perfect not only for absorbing shock but also for providing you with the necessary support. This means you won't sink into your sandals (or loafers, or boots), but will still reap the benefits of great shock-absorbing material.
Do keep in mind, however, that this rubbery foam will start to lose its bounce-back with time, so if you start to feel that your favorite flip flops have gotten too flat, hard or uncomfortable, the healthiest option will be to replace them with a new pair.


Style
Rainbow Sandals have been stylish for over 40-years, and to this day there are new and trendy looks released. Take the Twisted Sister or the Flirty Braidy for example; both are modernized twists on the original classic style of Rainbows that offers an updated edge to their overall style. Over the years, the addition of multiple aesthetic features has kept these shoes at the forefront of people's minds, things like braided straps or pairs made from hemp.
Today there are options for men, women, and children, and the brand has expanded to include apparel and accessories, further adding to their credibility and staying power.
The styles of sandals available are:
Single Layer
Double Layer
Rubber
Hemp
Classic Leather
Premier Leather
Wide Strap
Thin Strap
Braided Strap


Support
What makes Rainbow Sandals so unique is the care taken while making them. Each pair of sandals is handmade using only the highest-quality materials and careful attention to detail. These shoes are built to withstand the summer weather and are sturdy enough to wear while engaging in all sorts of outdoor activities. They feature specialized styles of stitching and are available with different layers of arch support to accommodate the needs of each customer.
Layers
Rainbow Sandals are available with either single or double-layered construction. Both offer arch support, but the double layer sandals provide an additional layer which raises the backside of the shoe by 5/16th of an inch.
Double layer sandals are best for wearers looking for an added cushion at the heel. They are also better suited for people who have a higher arch or who would typically wear an insole. Other than the difference in cushion height, both single and double layer sandals are made the same.
Expert Interviews & Opinions
Most Important Criteria
(According to our experts opinion)
Experts Opinion
Editors Opinion
Users Opinion
By Default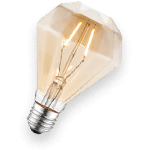 Summertime Safety
Rainbow Sandals are perfect for summertime fun in the sun, and here are a few tips to make sure you stay safe in the heat!
1) Get your sunscreen on: Make sure to apply every hour or so to prevent sunburn, especially near pools or ocean, where the sun can reflect off the water.
2) Keep it cool: Sometimes heat and humidity can make for a difficult day. If you feel short of breath or dizzy, get inside to some AC or find some shade to sit in.
3) Hydrate! With heat and the sun comes the need to keep yourself extra-hydrated, as sweating will increase dehydration in hotter weather.
Arch Support
Rainbow Sandals are well known for their arch support and structural design. If you have higher arches or flat feet, you may find that this particular brand really helps support your feet, and promotes a better walking gait and feel.
Other Factors to Consider


Features
Densities: The density of an object is it's depth (how thick it is).
Embossed: Embossed means to mold, carve, engrave, or stamp a picture, name, or logo onto an object.
Footbed/Midsole: The part of a shoe where the foot rests and sits directly on.
Hemp: Hemp is the fibers of the cannabis plant and is tough material when used in the manufacturing of apparel and footwear.
Nylon Webbing: Webbing is a strong and flexible piece of fiber that can be used in place of rope. Nylon webbing is flexible, strong, and breathable.
Outsole: The outer most sole of a shoe that connects directly connect with the ground and protects the foot.
SBR Rubber:  Styrene-butadiene rubber is a synthetic rubber which is resistant to abrasions and ages well.


Bottom Line
All in all, if you've decided to purchase a pair of Rainbow sandals, you've made the right choice. Not only will these shoes last you for a long time, but they are also a great pair of comfort-oriented footwear that'll break in to fit your exact foot shape, giving you a fit you will hardly find elsewhere.
Nonetheless, there are a few things to keep in mind before making a purchase:
Always opt for the appropriate level of support
Keep in mind that leather should not be gotten wet
Make sure you dry them between wears to prevent odors
Only clean these according to the manufacturer's instructions
Whenever possible, purchase directly from the manufacturer
Mind the fact that some models are sized differently
Frequently Asked Questions
q:

Can I wear Rainbow Sandals even though I have plantar fasciitis?

a:

Yes. They are made with either a single or double-layer arch support which will adequately support and cushion the foot. Individuals with plantar fasciitis may benefit from wearing a dual-layer arch support because it offers a thicker cushion.
q:

Are there styles available for children?

a:

Yes, there are styles available for men, women, and children, and many of the same options for adults are also available in kids' sizes. Children will love the comfort and style of these shoes and are sure to enjoy the way their feet feel while wearing them.
q:

Are there men's styles with a braided strap?

a:

No, braided straps are only available for women's styles at the moment, but men can choose from a wide or thin strap and have the option of choosing between two variations of leather, rubber, or hemp options. There are also different colored and multi-colored outsole choices for men, women, and children to pick from and every year when they come out with new twists to their classic styles.
q:

Will there be a break-in period with these sandals?

a:

When you buy a new pair of these they will more than likely feel a bit tight, this is normal, and within one week's time they should have conformed to the shape of your feet and fit much more comfortably. As with any new shoe, it does take a little time to adjust to these sandals, but once they contour to the shape of your feet, they will retain this shape and continually provide a customized level of comfort. It's best to wear these sandals for a shorter period of time during the first few days of wear to prevent blisters from forming.
q:

Can I get my leather Rainbow Sandals wet?

a:

When exposed to water, leather tended to become brittle and cracked over time. It is not advisable to reveal a pair of leather sandals to water, but instead try opting for a couple of Rainbow Sandals made from rubber which is water-resistant and is an ideal material for use during water related-related activities. As for hemp shoes, they will not incur water damage if they become wet but will the content may feel rough against your bare skin.

If you have accidentally gotten your leather footwear wet leave the shoes out to thoroughly dry making sure they're not in the direct sunlight, this will prevent cracking. If your sandals are left to dry while in the direct sunshine you may find that they curl up slightly once they've dried, don't worry too much because with continued wear they will flatten back out and return to their regular shape.
Subscribe to our Newsletter