Best Hush Puppies Shoes Reviewed & Rated
last updated
Jun 04, 2019
Let's admit that the first time we saw the brand's logo we weren't sure exactly what they delivered, that adorable puppy was a bit confusing. But after some research, we were surprised when we found out that Hush Puppies were a modern footwear brand supplying casual options for women, men, and kids.
Their marketing is very cute and hilariously clever since it catches your attention and generates curiosity. Now that you're officially invested in the topic of this lovely brand, we can continue on so you can see for yourself exactly what kind of quality and styles they have to offer. We've included a range of styles, colors, and purposes, so there's really something here for everyone!
In a Hurry? The test winner after 6 hrs of research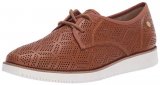 Chowchow Perf
Why is it better?
Full-Grain Leather Upper
Leather Sock Lining
Memory Foam and EVA Footbed
Lightweight ZeroG Outsole
Elegant and Versatile
In a
Hurry? Editors choice: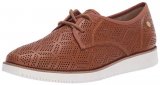 Test Winner: Chowchow Perf

5
Researched Sources
1278
Reviews Considered
6
Hours Researching
10
Products Evaluated
Outsole
Materials
Midsole
Style
Comfort
By Default
Our Favorites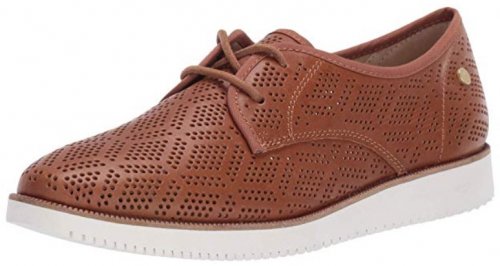 Full-Grain Leather Upper
Leather Sock Lining
Memory Foam and EVA Footbed
Lightweight ZeroG Outsole
Elegant and Versatile
Size Runs Large
Laces Don't Stay Tied
The Chowchow Perf is a mix between a lace-up flat and a sneaker, with all the easy elegance of the former and all the comfort of the latter. The soft leather upper of the Chowchow has a stylish lace pattern cut into it, and comfort is guaranteed thanks to the memory foam footbed and a relaxed fit.
Read more
You're going to love the Chowchow Perf for of its high-quality full-grain leather upper and delicate lace detailing. It is meant to have a roomy, slouchy fit and a genuine leather sock lining for comfort and breathability. The footbed of the Chowchow is made from memory foam and EVA for dual comfort, and the outsole is equipped with the ZeroG technology, making it super lightweight and enabling you to stay on your feet for as long as you want to.

The beauty of the Chowchow Perf is that it is so amazingly versatile. You can wear it to work, to school, to a lunch date with friends, to a relaxed stroll around the park, even while traveling! This lovely design will keep you comfy, sweat-free and looking stylish on all occasions!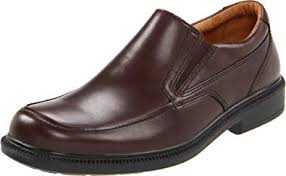 Water-Repelling Leather
Climate Control Lining
Padded Instep
Removable Cushioned Footbed
Strike Back Gel Heel
While this may look like your average man's loafer, these elegant slip-ons are way more. With WeatherSMART waterproof material, they will hold together and keep your feet warm and dry. Along with the unique gel heel, your feet will have great support to keep you going all day.
Read more
Made with WeatherSMART water-repelling leather, this design will keep your feet dry without skimping on comfort or style. You won't have to worry about your feet getting wet while you're out and about and can rest assured that you'll look great doing it. The gel heel is made with the brand's own Strike Back gel pad to provide you with additional cushioning. This will ensure that you have plenty of cushion in your heels to keep you going all day while your legs and back don't feel the pressure.

With the Leverage, you get a removable footbed, hand-burnished uppers and molded rubber for the ultimate traction. It is more affordable than other items that are similar without all the perks, so spend the money and you'll love yourself every day for it!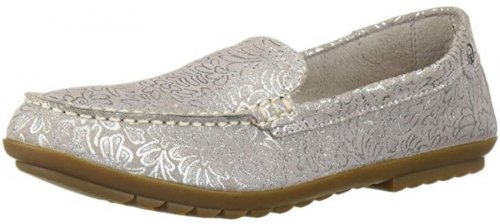 Relaxed Fit
Memory Foam and EVA Footbed
HPO2Flex Technology
WaveReflex Flexible Outsole
Polished Suave Design
Not for Wide Feet
Dye May Bleed into Foot
The Aidi Mocc is that perfectly versatile moccasin that you can wear in transitional weather, regardless of the situation. You can dress it up with an elegant pantsuit, or dress it down with a pair of jeans and a button up. Made from genuine leather, the Aidi is unlined, with an EVA footbed and the HPO2Flex technology for superior cushioning.
Read more
The Aidi has an easy slip-on construction with a relaxed fit. It is unlined for more comfort and has a footbed that is a combination of EVA and soft memory foam. The HPO2Flex system we mentioned earlier delivers ventilation, flexibility, and support like no other. The outsole on the Aidi is made from rubber, with great traction and a WaveReflex pattern which moves along with the foot to encourage natural motion.

The Aidi Mocc is that polished, business-appropriate design that we all need in our wardrobe. It is an easy to wear and easy to take care of option that you can put on no matter where you're going, and be absolutely radiant in sophistication. Don't miss out on the fun, sparkly version of the Aidi Mocc from our picture!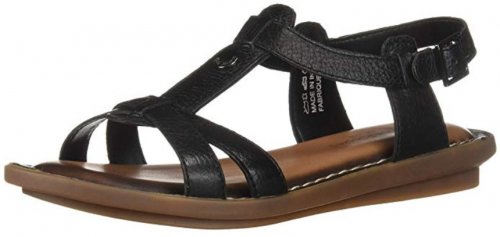 Full-Grain Leather
Adjustable Buckle Closure
Memory Foam and EVA Comfort
Molded Rubber Outsole
Easy and Casual
Narrow Fit
Not Too Stylish
The Olive collection from this brand features several different sandal designs, but we have selected the TStrap as the best one. It has a low-profile and a casual strappy silhouette and is cushioned with a memory foam footbed. The Olive TStrap comes in several different color options, all of which are neutral and perfect to wear with anything!
Read more
The straps on this design are made from full grain leather. The one around the ankle features a buckle closure for an adjustable fit, and the T-strap keeps you secure inside the sandal. A memory foam footbed and an EVA sock deliver comfort that fits the shape of your foot, and there is a small heel in the back for a bit of a lift. Finally, the outsole of the Olive TStrap is made from molded rubber for both traction and stability.

We admit that this may not be the most stylish of options out there, but it is a lovely, insanely comfortable everyday sandal. Once summer hits and temperatures start rising, you will definitely need something that keeps you cushioned and which works with everything you have in your closet. The Olive TStrap can be it!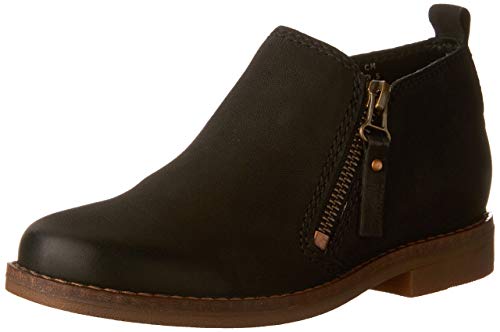 Genuine Nubuck
Anatomically Molded
Removable Footbed
Leather Sock Lining
WorryFree Suede
Get the super fab Mazin Cayto booties for the slightly pointed toe that gives an elegant feel. You can get these classy looking boots in several different colors and finishes, even a forest green if that's your cup of tea. There's a pair for everyone!
Read more
With this model, you get a zipper that is at an angle closer to that of your ankle when pulling on your footwear, making it a much smoother pull and less risk of getting the zipper stuck. It also gives a different, unique look that'll have everyone wanting a pair. You not only get an EVA footbed inside these booties, but it's also an anatomically molded EVA! Plus, it can be easily removed, so if you want to put in a pair of your orthotics you most definitely can without sacrificing room for your feet. Also, the footbed is slightly elevated in the heel to give a hidden wedge effect. If you don't like that, then go ahead and take it out no problem!

Look at the beautiful double stitching accent, the natural coloration effect of the nubuck, and how the sole contrasts and ties it all together for an overall cohesive look. Smell that beautiful new footwear smell and fall in love when you pull the Mazin Cayto on, thanks to the easy pull-tab in the back of the opening.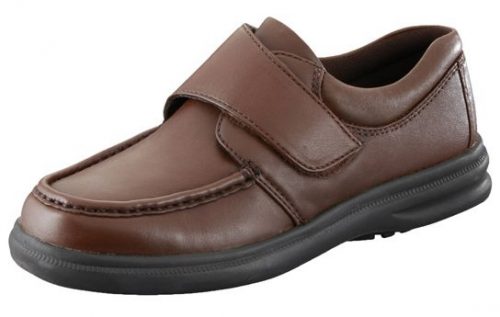 Genuine Leather
Hook-And-Loop Closure
Shock Absorbing Cushioning
Wide Size Options
Padded Collar
We can't understand why more adult slip-ons don't have a velcro closure. You get to make it as tight as you want so the shoe doesn't fly off when you're out with your buddies after work (because happy hour). Many people don't find it "attractive" and consider it an eyesore more than anything. Kudos to Hush Puppies for incorporating the velcro strap into their design without sacrificing the classy dress look. No laces, no problem!
Read more
The EVA footbed in these dashing loafers has a cover made up of open cell mesh, meaning it'll let air pass through it rather than sink into it. You always want to keep up on freshening up your footwear, but you won't need to as often (or as heavy duty), thanks to that insole cover. The Gils aren't claiming to be zero gravity, but they're so lightweight that it'll feel like you're walking on air. The outsole absorbs shock shockingly well for how thin they are compared to many other loafers out there. So you'll have the great feeling of going barefoot and won't have to cross any imaginary borders by actually going barefoot.

Since they are made of leather instead of a flimsy, poorly made textile, the Gil loafers will last years if you take care of them right; you won't have to have a talking shoe after only a month of wear.



Leather Quarter
Fabric Vamp
Climate Control
Contoured EVA
Padded Collar
The Venture remains true to the base design of classy footwear from so many years ago. You've got the slight heel, the parallel seams, and the square-shaped toe box for added elegance. Take the Venture with you to work or to a formal event without any problems. So sophisticated and suave.
Read more
You'll be glad to know that the seams in this pair of oxfords are completely sealed and the natural leather is treated for extra protection against moisture. Are your heels just absolutely killing you because for some reason you can't seem to stop yourself from stamping? You can give them a break with the Ventures because they have a heel pad insert made of a soft gel that will absorb all shock and may even help you figure out how to "tread lightly".

An acetate footbed with extra cushion and an ABS shank for arch support, are just a few of the things that make the Venture more comfortable and preferable to many.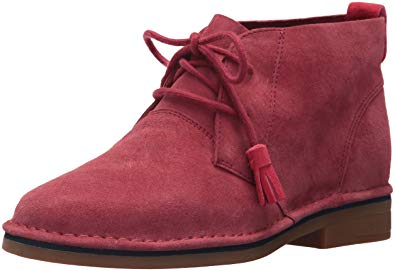 Molded Footbed
Removable Footbed
Damage-Resistant Suede
Chukka-Inspired
Tassel Laces
Booties are all the rage. Lately, it seems since when it comes to buying pants, your choices are "too long" and "too short." Instead of wearing a pair of pants that drag, it would be much easier to wear some that don't quite reach your feet but make up for it with boots that go up to your ankle. Plus it's better because you don't want to hide the footwear you've painstakingly picked out and waited for what seems like forever for them to arrive. Show off the gorgeous suede and tasseled laces you get with the Cyra Catelyn.
Read more
These Chukka inspired boots are pre-treated with a protective layer that will help the material resist damage. They have an insole and inner lining that are made of leather as well. Sweat can ruin the interior and stain it, but luckily these booties have a sock lining built in to protect the insole and ward off those unsightly stains.

These boots are so beautiful, and you can get so many different colors and finishes. Imagine all the outfit possibilities you could pull off. Not to mention the articulate craftsmanship put into constructing the Cyra Catelyn. You really can't get much better when it comes to suede or leather boots in a style similar to these. Worth every single cent.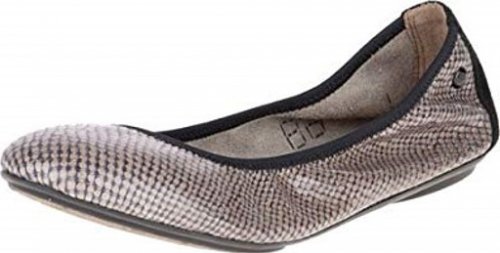 HPO2Flex Technology
Cushioned Midsole
Super-Light ZeroG Material
Wide Width
Flexible Sole
Check out these stunning ballet flats the brand so kindly graced us with! They may look simple and casual, but with a wide variety of styles to choose from, any pair will complement your outfit.
Read more
The soft suede upper that is typical of this brand allows the material to be waterproof and breathable at the same time. It is also resistant to dirt and easy to clean. The rubber outsole is soft and elastic to provide you with stability and durability. This will help reduce the load on your legs and spine and will let you move more comfortably while on your feet for long periods of time. The sleek styling of these ballet flats will allow you to mix and match them with any outfit you might have. With a wide range of colors and fabrics, you won't have any issues finding a pair that fits your style.

Comfort and fashion together aren't going to be Payless store cheap, especially when purchasing from a large brand such as this one. However, for the price, you get a dual-density footbed designed for all-day wear and genuine imported leather in this lovely Chaste flat.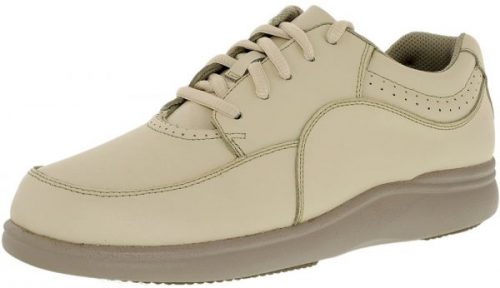 Genuine Leather
Rubber Sole
Removable Molded Footbed
Moisture-Wicking Lining
Bounce Technology
If you're still into power walking or just want a pair of sneakers to wear on your run, you can grab a pair of these Power Walker sneakers and look chic without having to put in any effort. While most of our other options on the list are fashion, style choices, this one is actually a great design for real exercising!
Read more
Adding extra bounce to your step is not only fun, but it also works for toning the glutes. You can get that booty you so desperately desire when wearing these sneakers thanks to the brand's own Bounce Technology that gives you a spring in your step. If you are exercising, you want to keep your footwear fresh and avoid the gym locker smell that usually comes with the gym life. Thank the brand for making a design with a Dri-Lex lining that wicks away moisture and keeps your feet fresh, even after that beast mode session.

If you don't want to spend an entire paycheck on a pair of Jordans or LeBrons, you can buy these as an alternative. The Power Walker may not be as "cool" to look at, but it does what it's made to do; withstand rigorous training. You won't regret this decision!
Criteria Used for Evaluation


Outsole
Have you ever had footwear that noticeably seemed to "put a bounce in your step"? That's probably because it did. When the outsole has a thicker construction and more noticeable tread, it creates bounce. It also absorbs shock better than regular footwear and distributes it evenly throughout the sole.
This is what the brand refers to as a dual-density outsole which some of its options have. Looking at them from the heel, you can see all the different points of height and thickness distributed along the outsole that makes them easier to walk in and bearable to wear all day every day. No longer will you have to suffer through walking for two miles in the grocery store and want to die when you get home and finally sit down for (what feels like) the first time in days.


Materials
Anyone else out there who avoids wearing anything that says it's made of "suede" because you've always heard that it's really hard to take care of and if it gets wet or dirty it will be forever ruined? If so, then you need not worry!
There is such a thing as worry-free suede, which has been pretreated to be resistant to dirt, moisture and whatever else you throw at it. Just know that if you have footwear made from it, like the Mazin Cayto boots, you're way less likely to scuff and stain them than if you got just plain old suede. It is also much easier to clean because it won't soak up whatever moisture you're using to wash the footwear with, like isopropyl-alcohol or regular baby wipes (because let's face it, baby wipes are the bomb).
Other than this type of suede, the brand uses only materials of the highest possible quality, such as full-grain leather. These are fabrics that are supple, comfortable, last long and which help your feet breathe at the same time. Of course, genuine leather footwear is also more expensive than that made of synthetics, but for a good reason.


Midsole
Oftentimes we want footwear that has a soft, plushy feel the second the bottoms of our feet hit the insole. When they don't, we usually will take them off in disappointment and move on, looking for that cozy feeling only cushioned footwear can provide.
If you refer to some of the designs of this brand, you'll notice that the insole kind of bulges upwards, because it's made of a dual-density material. This means that, instead of just one material that sits underfoot, you have two that create a more plush experience where your feet somewhat sink into the footbed as you settle in.
Many of us have problems with our feet and seeing how uncomfortable footwear can get, this often leads to adding inserts to the inside, or otherwise paying high prices. The only issue with inserts is that they can leave less room for your feet inside the design, creating a tight squeeze (which can lead to bunions). So if you get yourself a pair with a dual-density, ultra plush footbed, you'll be able to leave your inserts at home.


Style
While we talked about the features of the outsole and the midsole, and even about the materials of the uppers, here we will dedicate a moment to style. Since Hush Puppies isn't a sportswear brand or one which creates footwear solely for easing foot-related ailments, the style of their products is quite important.
When choosing a good style for yourself, there are several factors that you have to take into account: what the weather is going to be like, whether you're going to wear the design to work, to school, or to a formal event even, and what you are looking to get out of it.
If you're experiencing bad weather, perhaps a bootie is a better option than a loafer. If it is hot outside, definitely consider investing in a solid pair of sandals. If you don't like laces, opt for an easy slip-on construction. The possibilities are endless, and all you have to do is pick out the one that appeals to you the most.
In our list, we have a wide range of options, from those which are considered quite stylish and on par with the current trends, to those which are perhaps less attractive. While our ranking system might be useful, it is important to know that you are choosing a style for yourself, and yourself only, and this is why the only thing that matters is that you like it. At the end of the day, you are the only one who will be wearing these shoes, and thus you are the one who should be happy with their style!


Comfort
Imagine walking all day without pain and fatigue. Picking up kids, buying groceries, maybe even getting a mid-day power walk in all being done without your feet becoming tired. The body will feel energized when fitted with proper footwear.
The use of plush material in footwear is a more recent revelation. This material has been used in pillows and mattresses because it provides superior comfort due to weight distribution and plush feel. This translates well for a comforting experience that is weightless and supportive. The most well cushioned and contoured footwear will be a genuine relief. It's so important that the cushioning holds its structure and doesn't go flat when wearing for hours on end.
Expert Interviews & Opinions
Most Important Criteria
(According to our experts opinion)
Experts Opinion
Editors Opinion
Users Opinion
By Default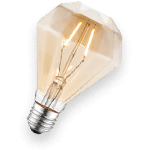 Did You Know?
The adorable iconic dog of Hush Puppies is actually a Basset Hound, named Jason. The term hush puppies refers to a type of fried corn dough snack, and sometimes farmers in the south would use them to quiet down dogs from barking.
Comfort And Style
Hush Puppies brand has evolved since it's start to now include some quite fashionable flats and boots! But no matter what the style you choose, you are sure to have a comfortable ride in these shoes.
When you pick out your next pair consider if you'll be using them for formal occasions, where a boot or flat may be best, or an every day pair, where something more casual would be suiting.
Other Factors to Consider


Bottom Line
So there you have it, our top ten list of best footwear options from Hush Puppies! As you can see, there is an option for everyone: male or female, casual or more polished, work-friendly and weekend-appropriate. There are slip-on designs, booties with side zippers, even sleek oxfords to choose from!
In our Criteria section, we tried to shine more light on all the individual features that make these products and to help you learn more about them. We hope that this bonus information will help you make a better decision about which option is the best for you.
If you already feel like you've found the right one, don't hesitate! Go out there and grab yourself new Hush Puppies shoes, and show them off to the world with confidence!
Frequently Asked Questions
q:

Who makes this footwear?

a:

The Hush Puppies brand is marketed by a company called Wolverine World Wide, an American footwear incorporation. Wolverine Boot and Shoes brand is their main money-maker but they manufacture for other companies as well, like Harley-Davidson and of course, this one.

It was in 1958 when the HP brand name surfaced and in '59 when they were officially launched to the public, growing in popularity over several years to where "1 in 10 American adults" owned a pair. Thanks to the internet, many footwear brands rose to the top with their fantastic marketing campaigns and eventual buy-outs of their companies, including this one.
q:

How should I polish my footwear by this brand?

a:

Just because your favorite pair is a major brand name doesn't mean caring for the materials is different from any other footwear.

If you have suede (or nubuck), you want to take measures to prevent staining. If you have a leather pair, then take a damp sponge and gently wipe off any dirt and muck from the surface, and using the same sponge apply some leather specific conditioning oil all over the leather to keep it nice and supple. After letting the oil soak into the uppers (typically an hour will do) blot dry, and continue to polish with your preferred choice of liquid, paste or cream. Keep up with the maintenance and you'll always have beautiful footwear – just deep clean at least once a month to prevent damage based on how much you wear it.
q:

Where are these designs manufactured?

a:

Wolverine World Wide is based in Rockford, Michigan and this is where their HQ markets and manufactures their licensed (and "non-licensed") brands. This basset brand is a part of the vast, ever-growing WWW Inc. This is a company by the people, for the people, wanting to do what they do best; create the highest quality footwear without ripping anyone off by making sure they get their money worth for years to come.
q:

How do these shoes fit?

a:

Anyone who has experience in wearing different types of footwear knows that not all of them are going to fit exactly the same. It can be the same brand but different style and you might end up needing to change sizes based on how the said model is constructed. You may find that an oxford type design will feel tighter than your regular everyday tennis sneakers, or vice versa. This is why it is always important to refer to sizing charts and follow the reviews by other customers to get the best shot at a correct fit.
q:

Are these shoes durable?

a:

Durability is determined by several different factors, out of which the most important ones are the quality of the materials and the methods of construction used in the making of a design.

Given that this brand uses only the best possible materials (natural leathers, which are proven to be extremely long-lasting), and only the most sophisticated of construction techniques, there is no reason to believe these options won't last you at least a couple of seasons to come, if not more.