Best Dr. Scholl's Shoes Reviewed & Rated for Comfort
In a Hurry? Editors choice: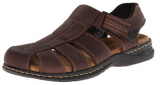 Test Winner: Gaston

When you think about comforting insoles, we bet Dr. Scholl's is the first brand that comes to mind. What you may not have known is that they don't just specialize in inserts but that they have their own line of footwear too. Wearing a pair is like finding the best pair of insoles without the hassle of having to fit them inside of your shoe.

With styles available for men, women, and children, there's something for everyone. That's exactly why we've carefully researched and reviewed the products available and created a detailed guide to ten of the absolute best. Continue reading for a closer look at the top ten pairs of Dr. Scholl's shoes, as well as, a more in-depth breakdown of the criteria used to evaluate each one.
Standout Picks
Criteria Used for Evaluation
Features
The brand's footwear is made with every individual's unique needs in mind. They offer options for men, women, and children, as well as, specialized pairs designed for wear while you're on the job. Each category provides its own set of individualized features that make this line of footwear truly amazing. Let's take a closer look at the differences;
Workwear:
The footwear that's designed for work offers unique benefits and features that are made to support your feet during those long hours spent on the move. Continue below for a more detailed description of these shoes' features:
Memory Foam Cool Fit: Memory Foam Cool Fit is a unique anti-compression footbed that provides intensive cushioning to protect the delicate arch area and underside of the foot. They offer superior padding for the heel and are perfect for those suffering from plantar fasciitis.
Steel Toe: There are steel-toe options available for individuals who need an extra layer of protection while they're on the job. Steel-toed options provide the same unparalleled comfort as the other models of workwear but with the addition of the protective toe-cap.
Dri-Lex®: Dri-Lex® is a patented lining material that wicks moisture away from the skin and pulls it towards the outer edge of the material. It includes Aegis Microbe Shield® technologies that act as a natural odor-controller.
Air Transfer System: Every pair designed for work are designed with a unique air transfer system that works by allowing air into the shoe with every step. Specially placed ventilation holes pump the air in and out of the sole with the pressure created when you step down and touch off.
Water-resistance: Each pair is made with water-resistant materials that protect you against accidental spills while you're on the job. The materials' can be cleaned by simply wiping it off which makes for the perfect pair to work in.
Some additional benefits seen in their workwear are slip and oil-resistance, along with non-marking outsoles that won't scuff up the flooring where you work.
Menswear:
The menswear line offers many of the same great benefits found with the pair for working only with some added street-style. There are several collections to choose from, including sport, casual, boots, and summer shoes. Each provides the same comfort-enhancing technologies mentioned above only without the additional safety-related features.
Womenswear:
Options for women fall under four categories: sports, flats, casuals, and summer shoes. Each offers the same great features we've come to expect from this brand minus the added work-related ones. Women love this line for their stylish looks that feel ooh-soo-great and prevent those tired achy legs and feet at the end of the day.
Kids:
Don't think that your little ones have been excluded because there's a line of footwear made especially for kids too. There are options for children ranging in age from toddlers to grade school and the styles are super trendy while offering the same great comfort as the adult pairs.
Style
As we've mentioned, this brand's footwear comes in many trendy looks and styles. In fact, these ultra-comfy pairs are often more in-style than some of the big names like Nike or Adidas. Let's delve into the different options available;
Sport/Athletic: The pairs geared towards sports are designed to enhance athletic activities and range from sneakers to summer shoes. These shoes are made for athletic wear though they're equally as appealing for everyday strolls around town.
Flats: Women are in for a treat with these flats! They're super enjoyable to walk in and won't cause foot fatigue like most other flats on the market will.
Sandals: Both men and women can choose from a wide array of summer shoes ranging from flip-flops to strappy athletic types.
Casuals: Men's and women's casual designs include slip-on loafer styles that are made for the casual side of life. Try a pair of these while you're driving or while you're strolling through the grocery store on a Sunday afternoon.
Boots: Men can choose from an assortment of Chukka's, or if you're in the market for a pair to wear to work, there are some excellent work boots available.
The really great thing about this line of footwear is that they offer nice looking pairs that are super comfy. Normally we expect a shoe that's designed to benefit the health of your feet will be unattractive, visually. That's just not the case with these pairs! They look just as good as any other option out there.
Midsole
The brand has created a patented Foot Mapping™ process that has changed the world of orthotic footwear. This unique system isolates the areas of your feet where you put the most strain and matches you with the level of orthotic insert most applicable to your needs. This system ensures that you're getting the added support and stability that you need, right where you need it.
Orthotics are specially designed supports for the foot that assist with things like better arch support, balance, and correction of abnormalities. Orthotics come in the form of separate inserts which can be purchased, or in the form of footwear which includes orthotic insoles. This is a brand that's infamous for making insole, both orthotic and traditional, that actually help people which is why they're a household name. Their footwear is crafted with the same quality as their insert products only without the need to purchase a separate insert.
Comfort
When we were evaluating different products from Dr. Scholl's, we wanted to ensure that, given their expertise in the field, each was comfortable and that the cushioning and foam that they used was the same quality and durable. To do this, we always consulted with previous reviews to see what customers were saying regarding their personal experiences.
While the brand uses different types of comfort-oriented features in each model, there are a few things you can expect from your new pair of Dr. Scholl's shoes. These include:
Shock Absorption: Because the midsoles used in this footwear are most often made with foam materials, you'll notice that the force from impact that affects your feet and legs is considerably smaller than with products. This is mainly because footwear from this brand utilizes padding in order to disperse shock, and thus prevents it from traveling up your leg. Not only does this result in reduced discomfort, but it can also prevent fatigue from long hours of standing and walking.
Support: The best footwear is that which properly supports your foot, helping achieve proper alignment and fixing pronation issues. Not only can this help treat ailments such as bunions or plantar fasciitis, but it can entirely prevent them from occurring. Before making a purchase, make sure that the model you're looking at offers enough in terms of arch, toe and heel support, or that it has a removable insole you can replace with custom orthotics.
Breathability: Not only a comfort feature, but one that has plenty to do with hygiene as well. Proper air flow will help you manage your body temperature better, and it will even stave off bacterial and fungal overgrowth that is the main cause behind smelly feet and athlete's foot. Some models listed above even feature antimicrobial linings that are especially good choices for those who tend to sweat more than usual.
Value
One of the most important criteria that we used to choose the best products was the price tag. We know that consumers care about how much a product cost. In truth, if you saw a pair of sandals that cost $200, you would have a lot of resistance – unless that product was within your budget.
With that being said, as we selected each product we carefully looked at the prices and costs to ensure that not only did it match the value of the product, but that it was not abnormally high or absurd, considering the market value. Do note though, typically all of this brand's products are quite fairly priced, which this buying guide represents.
10 Best Dr. Scholl's Shoes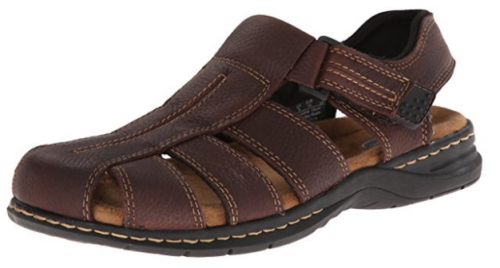 The Gaston is a casual sandal that features a leather upper unit and non-slip rubber outsole. This fisherman-style summer pair has contrast stitched-details and an adjustable strap with a secure hook-and-loop closure. The Gastons' neoprene lining is soft against your skin while its memory foam insole provides the ultimate in comfort.
The Gaston is a secure fitting sandal thanks to its heel strap that fastens with a hook-and-loop closure system. The most widely know fastening system of this style is Velcro, which offers an incredibly easy method that's completely customizable.
These Dr. Scholl's shoes have a memory foam insole that contours to the shape of your foot and retain an impression. This allows for a fit that's unique to you and is perfectly molded to hug every curve of your foot. The Gaston is very reasonably priced and offers excellent value. These sandals aren't your average pair of summer footwear; they're made to enhance every step. Best of all they offer a stylish design that mirrors much more expensive pairs.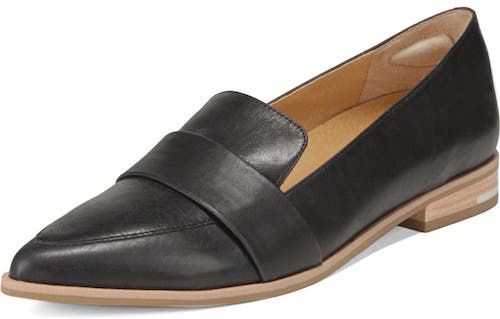 You can never go wrong with a classic loafer, especially one that's as good looking as the Faxon. Easy to dress up or down, this will easily become a staple in your wardrobe, and will get you from work to happy hour, to casual Sundays at the flower market. Being a flat, it is completely comfortable for long walks, plus, it comes in several beautiful color options.
The cut of the Faxon combines style with comfort. The pointed toe elongates the line of the leg without creating excess pressure, and the instep allows for easy on and off that won't cut into the foot, even if you have a higher instep than usual. At the back of the heel is a padded leather portion that keeps you cushioned and blister-free, so you can even choose to wear this model with no socks on.
The insole of this Dr. Scholl's shoe uses some of the brand's best technology. The Be Free insole has three points of comfort, with high toe support, energy returning foam at the ball of the foot, and a cradling heel cup. The heel is covered with a rubber portion to increase shock absorption, but also to eliminate the possibility of slipping. In terms of cost association, this model ranks average, and it's genuinely a great product to invest in for everyday wear.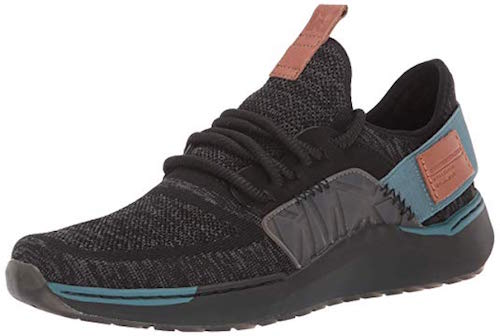 A knit sneaker made to bring your street style to the ultimate level, this model is a collaboration between this comfort oriented brand and the rapper whose name the sneaker carries. The model comes in two color options, one based on black, and the other on red, and is a great alternative to lifestyle sneakers that often don't offer the required cushion and support for prolonged wear.
The upper is crafted from an eco-friendly knit material that is highly breathable, extremely lightweight and that molds to the foot. Support is ensured through a heel strap made from sustainable leather. The interesting thing is that the knit materials, linings, and laces are all made from recycled plastic bottles, which make this one of the best sneakers of this kind.
The sole of the sneaker is made with plant-based cushioning that reduces waste, and does a great job at absorbing shock through your gait cycle. As for the outsole, it's a gum rubber compound with an effective traction pattern and a unique print on the bottom. The price of this item is slightly higher than the average product by the brand, but on the whole, it's worth the splurge.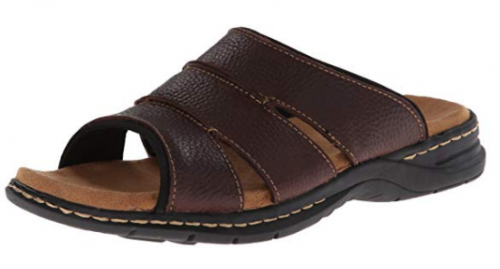 The Gordon is a simplistic leather sandal that's made for comfort and ease of wear. Its slide-on style is perfect for those long summer days and makes transitioning from sand to city street a breeze. The Gordon boasts a full-grain leather upper and microsuede lining for an ideal next-to-skin feel.
The Gordon is made from breathable full-grain leather that provides adequate airflow to the skin. Its flexible rubber outsole provides a solid grip on every surface including wet and slippery ones, while a microsuede lining keeps you walking with an enjoyable stride.
The Gordon was designed with a cushioned memory foam footbed that is so comfy you'll want to wear them all the time. Its microsuede lining material is soft against bare skin and includes Aegis Microbe Shield technologies that work to prevent odors from occurring. This sandal is priced similarly to all the other pairs on this list and is an accessible pair for summertime living. These sandals deliver an ideal experience and are a solid investment in the overall health of your feet.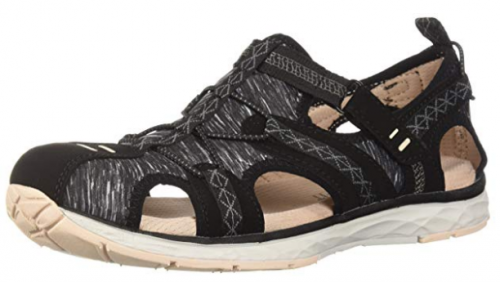 The Archie Fisherman is an enjoyable sandal that's perfect for fun in the summer sun. Its lightweight design gives you the support your body craves while allowing for full range of motion. These sandals are perfect for any occasion and will have you feeling great no matter where your feet may end up taking you.
The Archie's stretch-fit detailing provides the perfect foundation for a customized fit. These sandals will stay firmly in place while maintaining a flexible feel thanks to the stretchy bungee cording that moves with you for an ideal experience.
The Archie Fisherman sandal features a super-comfy EVA midsole that delivers all-over enjoyment time after time. EVA is a manmade foam resin material that is notorious for its lightweight structure and fantastic cushioning. An EVA footbed is the definition of perfection when it comes to the platform on which you walk and will carry you for miles and miles without any aches or pains. The Archie is in-line with the other products on this list and is accessible for any budget. These sandals won't fall apart halfway through the summer thanks to their sturdy design and quality craftsmanship which makes them a solid investment. The Archie is worth every cent and delivers a uniform level of protection and comfort, so go ahead and hit the trail in these sandals that were made for walking.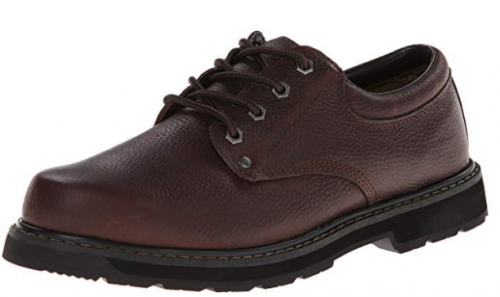 The Harrington is a stylish oxford that's ready to put in the hours at work. No matter your trade this pair has got all your needs covered! Their oil and slip-resistant Lock Step Outsole™ is in-line with the SATRA TM63 and TM144 standards so your safety is assured while you're on the job. The Harrington boasts a leather upper and four-eyelet lacing system that keeps this pair firmly in place, while their lightweight SEBS midsole lets you move freely. Its non-marking outsole is perfect for wear on any flooring material so you won't have to worry about scuffs or scrapes.
Dri-Lex is a specialized lining material that wicks moisture away from the skin preventing a build-up of sweat and odors. Its built-in Aegis Microbe Shield works hard to protect you from unpleasant odors by naturally deodorizing the footbed.
Memory Foam Cool Fit is an advanced anti-compression technology. It's built into the footbed creating a superior cushion that protects the delicate underside of the foot and provides adequate arch support. This is an ideal footbed for those suffering from plantar fasciitis. For a shoe that offers this many benefits, it's hard to believe their low price-tag! The Harrington is a quality pair of footwear that's constructed with your overall comfort and health in mind. They're built tough to outlast the competition while providing a supportive environment that cradles your feet with every step.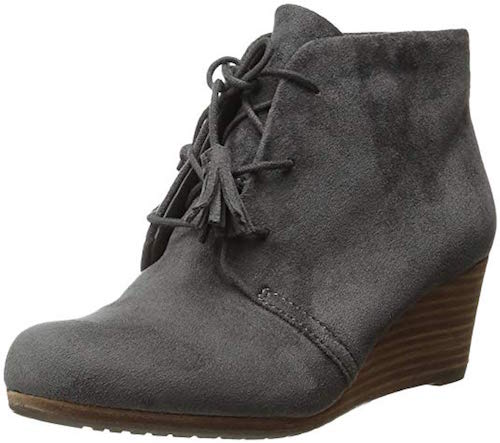 A wedge bootie, ideal for chilly weather, the Dakota is a stylish addition to anyone's closet. This neutral model will look fantastic with your favorite pair of skinny jeans, or even a dress for dressier occasions. Being versatile enough to be worn for both casual occasions and professional wear, the Dakota truly is a good investment for those looking for a comfortable pair of fall footwear.
The upper of this model is made with smooth faux suede that has numerous benefits. For one, it is really easy to break in, and will mold to the wearer's foot to provide the best possible fit. Secondly, it is breathable, soft, and most importantly, non-irritating. The laces are waxed for easy handling and durability.
On the inside of this model, you'll get a cooling effect memory foam insole that absorbs shock. Coupled with the 2 ¼ inch wedge heel, you will get a stable high heeled boot that doesn't put excess pressure on the forefoot, and that is stable enough to be worn on an everyday basis. In terms of price, this is a model that can be purchased at an average cost, making it an overall good choice.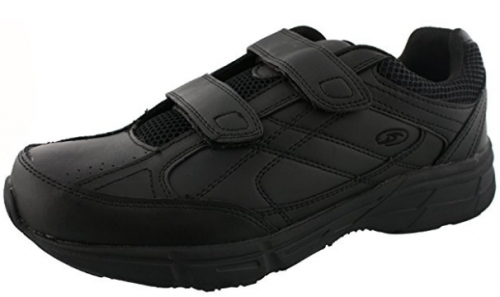 The Brisk is a sneaker designed for walkers who spend long periods of time on their feet. Made with an air-pillow gel insole and lightweight structure, the Brisk lets you stride with ease. Their easy-to-use Velcro closures make for easy on and off wearability, while their mesh detailing keeps feet cool and dry all day long.
The Brisk features dual straps which securely attach to Velcro closures. Velcro is a hook-and-loop style of fastening system that keeps your footwear securely in place while allowing the wearer total control over the fit. Velcro is extremely easy to operate and makes for no-fuss wear.
Mesh detailing at the sides keeps your feet cool and dry, while the Brisk's leather upper allows for adequate airflow around the foot. An air pillow gel insoles keep your feet moving in comfort thanks to the additional arch support and supple underfoot cushion that these sneakers offer. This is an inexpensive pair of walking sneakers that are made to keep your feet healthy and fit while feeling their best. No matter if you're walking for hours on end, or just around the shopping market and back, this pair has everything you could need and more.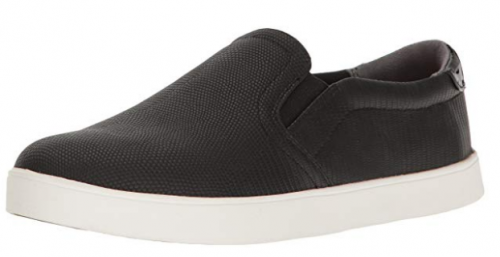 The Madison will fast become your go-to favorite for its sheer ease of wear. This slip-on pair is super-stylish so you won't have any trouble matching them with your favorite outfit. The Madison is made with quality materials like microfiber, calf hair, and velvet, with your choice of upper unit fabric. They offer an exquisite lining that's soft against the skin and a non-slip rubber outsole that keeps you steady on your feet.
The Madison is anything but boring thanks to its wide array of colors and versatility in the choice of materials. Its color contrasted heel and statement white outsole add a pop of vibrancy, while their solid toned upper unit balances their look perfectly. You'll love how easy it is to match these with any outfit including skirts, dresses, pants, and shorts.
The Madisons' an easy-wearing pair of footwear! Their slip-on design makes for a no-fuss on and off experience, while their breathable and lightweight materials keep you feeling cool and fresh. No more delays or time wasted tying your shoelaces so you can get to where you're going that much faster! The Madison is a fairly affordable pair of sneakers! They offer an incredibly comfy ride and no-fuss wearability that makes these a favorite among wearers. Their subtle style is easily matched with most outfits so you shouldn't have any trouble with clashing designs.



This pair of wedge booties has everything you could need from a pair of footwear. They're a cute and adaptable choice that will have you walking with ease thanks to their solid platform and thicker wedge heel. The Harlow was made with your health in mind and is designed to cradle your foot with every step. These booties will look great with a dress or any pair of jeans so go ahead and try them with your favorite outfit.
The Harlow was designed for easy wearability and has concealed elastic goring to keep them firmly in place. Their synthetic outsole is slip-resistant for secure footing on any surface, even wet or slippery ones. You can feel at ease while wearing a pair of Harlow heels knowing that they look as good as they feel.
This pair of heels features a 3-inch wedge heel that's a breeze to walk in and is available in two colors: black and taupe. The Harlows' rounded toe downplays the size of your feet and gives the illusion of a smaller structure. This pair of boots is dainty yet functional and is a great choice for shopping or other casual outings. The Harlow is a reasonably priced pair of boots that are super-cute! They're easy to match with almost any outfit and they soon become a wardrobe staple thanks to their ease of wear. This pair will keep your feet feeling comfy all day long thanks to their cushioned footbed and support structure.

Subscribe to our Newsletter